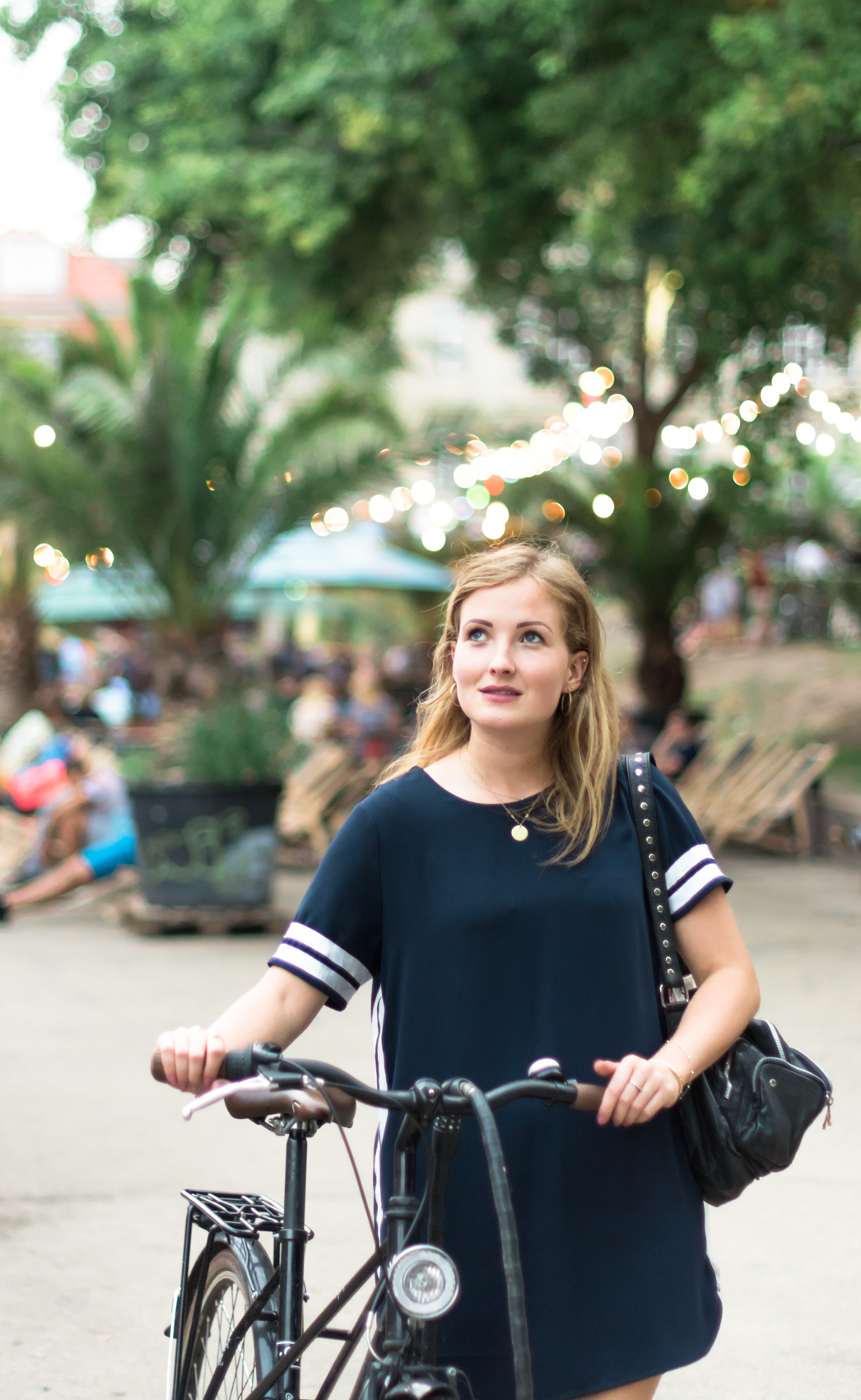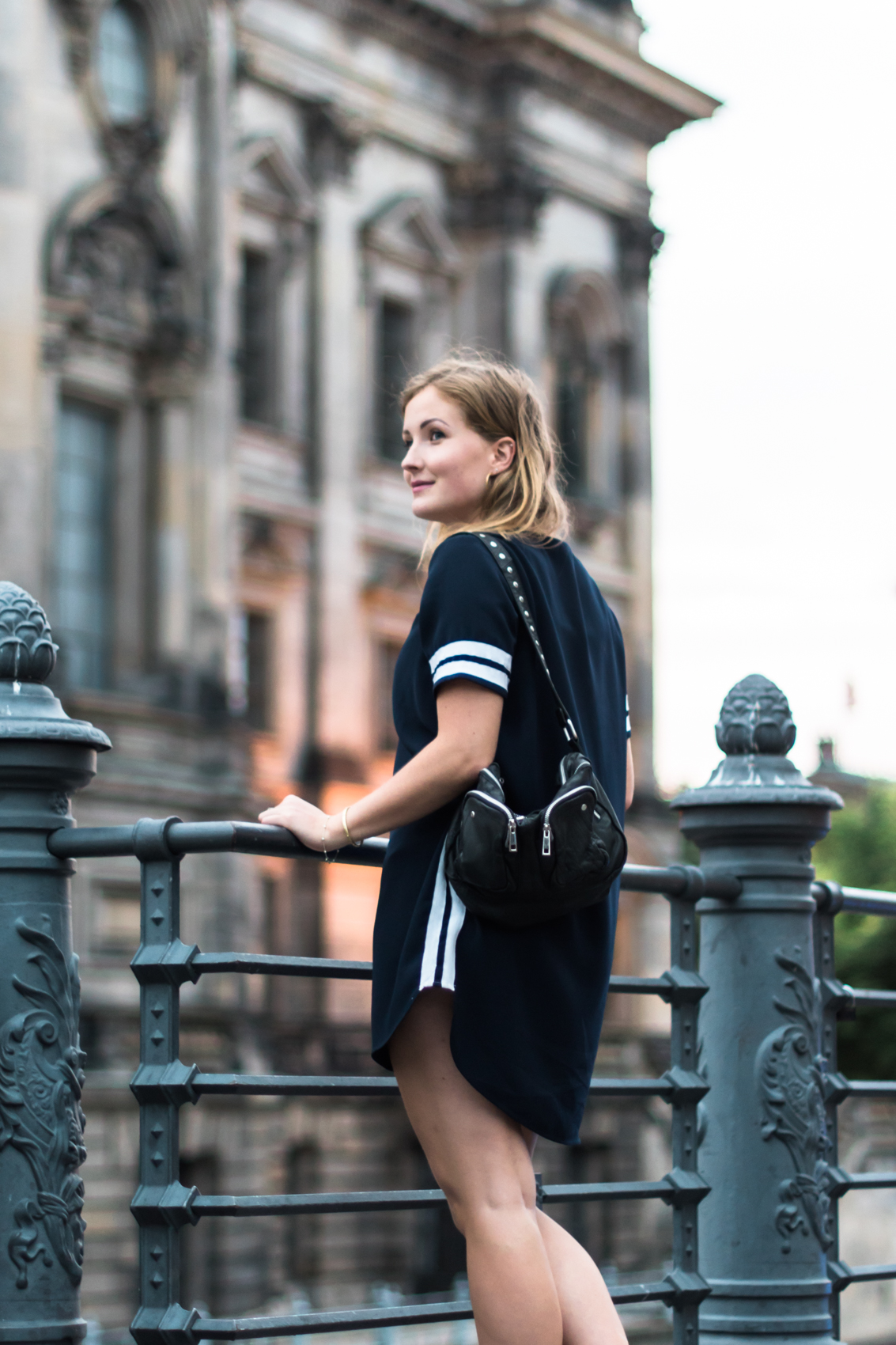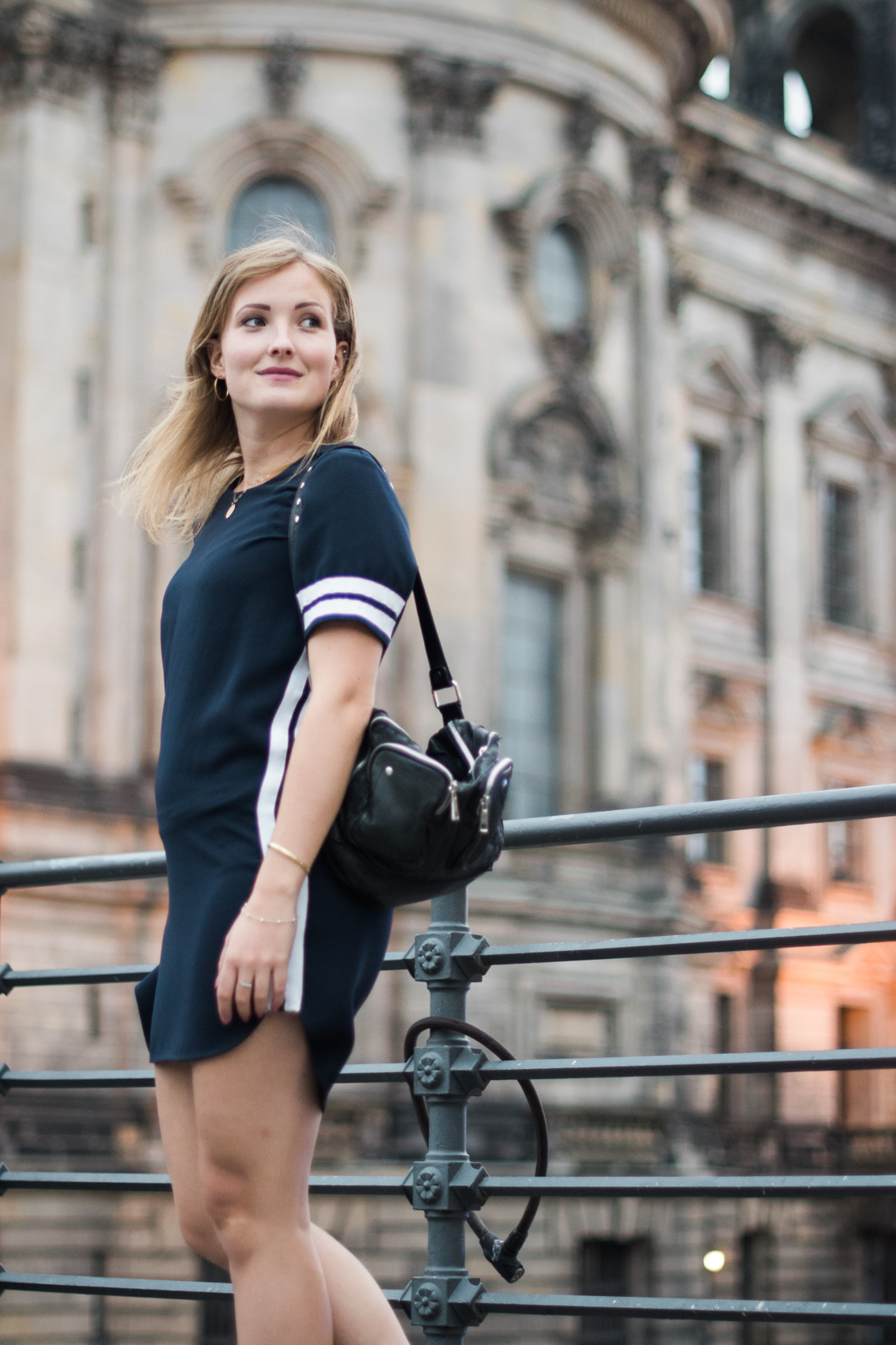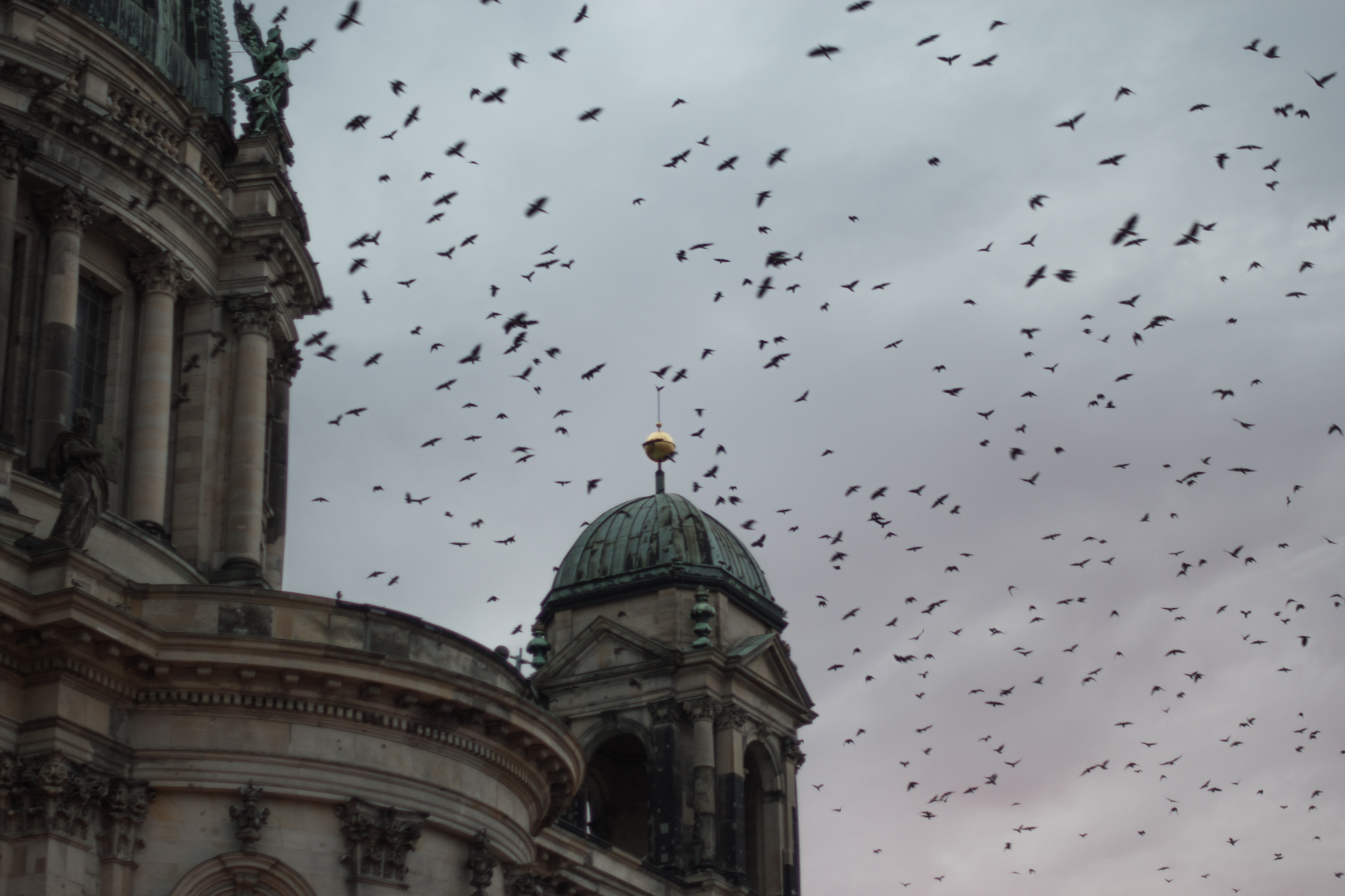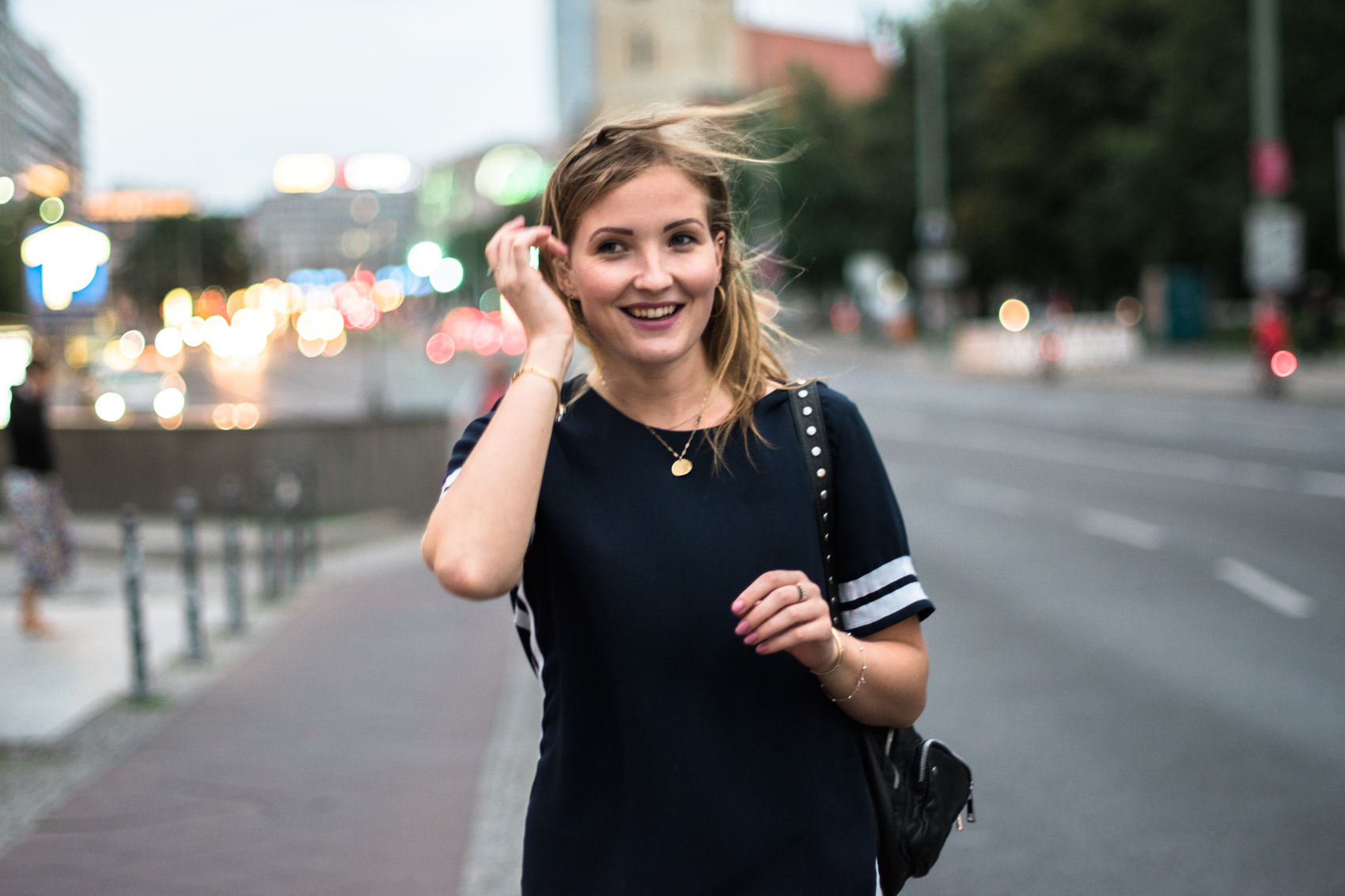 Danish version beneath! "I was not done with Berlin at all…." read pt. 1 of my personal story about moving to Berlin here. As I promised you, I am now sharing my whole story about moving to Berlin and how it was to live three years in Berlin. In my first part, I shared my first year in Berlin, and this part will be about my second year in Berlin that took place from August '14-August '15. I took a nice, long summer vacation. I went to Barcelona with a good friend. Sailed around Germany and Denmark with my parents. I enjoyed the Danish summer with more friends and ended up on a road trip in Italy. Eventually, I went back to Denmark to find a letter in the mailbox. It was from the university. A few months earlier, in a moment of doubt, I had applied to university in Copenhagen. Now I was accepted to attend university. That gave me yet another opportunity to think about what I wanted to do, and as many of you might have tried already, options are not always good. Or they make making decisions very hard. I now had to decide between moving back to Copenhagen and starting university or staying in Berlin and trying to make it work once again – yet again I had no plan or no job in Berlin.
In the middle of August, I made my decision and went back to Berlin. I applied for a job in the position as Danish country manager of a successful start-up in Berlin. Against all odds (hello, I was 19, I had never studied besides from high school), I got the position. I was so happy and proud and couldn't believe I could call myself country manager for the whole Danish department.
Whenever you hear the typical stereotype of Germans being very strict and rule-loving that might be true. At least it was in my new job instance. Working hours were nine hours a day, and there was no way that one was ever allowed to leave, even if all the to do's of the day was done. That was a reality check for me, as I was very much used to being more free in my previous work experiences. It was a 9 hour a day office job and there was no social interaction in the open office where my desk was situated, what so ever. Even though my colleagues and I were placed right next to each other, no one talked. We would chat over Skype and I hated it. Sitting in front of a computer screen for 9 hours straight five days a week with no fun, no social interaction or nothing, was not my cup of tea.
Then….. something very unexpected happen. My dad called me and told me that in a few weeks, we were going to New York. Evidently, he'd found cheap flights online and booked four of them, so in October my family and I would be on a flight to NYC. The attentive reader will now that my boyfriend is from New York, and dadadadaaaam – yep. October came, and I went to New York, and this is where I met my amazing boyfriend. (I might do another more detailed post about that subject, but this is not about our love story, but rather my love story with Berlin).
I went back to Berlin and back to my job that I didn't like it all. My work tasks were fun and it gave me great experience, but I still hated sitting there nine hours every day not doing anything else besides looking at a screen and typing. Before I even knew it, I had used almost all of my vacation. In November I went to Marrakech with my boyfriend, and the month after that to New York and Miami. Then Christmas came, and I celebrated it with my family in Copenhagen. My boyfriend flew from NYC to Copenhagen and met my whole family, and just like that, it was all very serious. Then, we flew to Berlin to celebrate New Year's with a big party at Soho House.
January was cold and I still wasn't happy with my job. My boyfriend had more or less moved to Berlin and we were spending a lot of time together. I tried to discuss different possibilities with my boss and the HR to make the job work better for me. They weren't open to any solutions, and when I asked if I could work from home from time to time, they answered no, because I might lose my motivation that way because I wouldn't see or interact with the colleagues, and that comment gave me a good laugh. That led me to quit the job, as I realized that I was too young to have a job that I wasn't happy with at all. It was a tough decision but it made me feel so good. I had made an agreement with my job to work from home for a month to give them time to find a substitute for me.
Then shit went down! My boyfriend had also quit his job in New York in order to pursue life and be free of the vicious circle of working endless hours to pay bills. We (and especially he) wanted to explore and live life. And so we did. From February to September we traveled the world from Cuba to Bali (see where to here pt. 1, pt. 2 and pt. 3) and it was also around the same time of my life that I started this blog.
A year more had passed, and before I knew it, the day came that marked my two years living in Berlin. Time had gone so fast and I had experienced so much. I applied to university once again because I figured that now it was about time to get settled and serious. In the beginning of August '15, I got a letter from university and to my big surprise, it was a rejection letter. The year before, I had made the cut, but not this year (university acceptance in Denmark is based on your notes from high school and the average to get in changes every year). It was a bummer, but there was literally nothing to do about it. The best thing to do was to say "fuck it", and stay yet another year in Berlin…. To be continued 😉
___________________________
Dansk: "Men jeg var ikke færdig med Berlin overhovedet". Sådan afsluttede jeg min første del af min personlige historie om, hvordan jeg flyttede til Berlin, og hvordan det var. Læs første part her. Som lovet, fortsætter jeg nu min fortælling. I den første del skrev jeg om mit første år i Berlin, og vi er nu nået til mit andet år, som gik fra august 2014- august 2015.
Jeg tog en dejlig lang sommerferie. Jeg var i Barcelona med en veninde, sejlede Rügen rundt med mine forældre, hyggede mig i Danmark (der er nu intet som den danske sommer, når vejret er godt), og sluttede sommerferien af med mine forældre på roadtrip i Italien. Da jeg kom tilbage til Danmark, fandt jeg et brev fra CBS i postkassen. Et par måneder forinden, i et fortvivlet øjeblik om min fremtid, havde jeg søgt ind på universitetet. Nu fik jeg så mit brev derfra, og jeg var simpelthen blevet optaget på min drømmeuddannelse. Det betød, at jeg nu skulle tage endnu en svær beslutning. Den ene del af mig, var ikke færdig med Berlin. Den anden del af mig var meget ambitiøs og ville gerne i gang. Valget stod altså mellem at flytte tilbage til København og begynde på CBS, eller at tage tilbage til Berlin, hvor jeg atter skulle igang med jobsøgning og finde på noget at lave – igen igen.
I midten af august havde jeg taget min beslutning, og turen gik til Berlin. Jeg søgte et job, og mod alle odds fik jeg jobbet hos en succesfuld start-up virksomhed i Berlin. Min titel var country manager for Danmark. Jeg var så glad og stolt, for jeg kunne kalde mig selv country manager – jeg var 19 år gammel og havde ingen videregående uddannelse. Det synes jeg selv var ret sejt.
Når du hører, at tyskere er meget strikte og vilde med regler og love, så passer det. I hvert fald en gang i mellem. Det var også tilfældet på mit nye job. Arbejdstiderne var ni timer om dagen, uden undtagelse. Selv hvis man var færdig med alle dagens to do's, var der ingen fleksibilitet, så måtte man sidde og trille tommelfingre indtil, man havde været på arbejde i præcist ni timer. Det var lidt af en forskel for sådan en som mig, der først og fremmest havde fået sit første voksenjob, men som også var vant til meget mere frihed. Det var mit ene problem med jobbet. Det andet var, at selvom det var en start-up-virksomhed startet af unge mennesker og alle ansatte sad i et åbent kontormiljø, så talte ingen sammen. Skulle vi kommunikere, kollegaerne sammen, så foregik det over Skypes chatfunktion. Det betød, at jeg kunne sidde en meter fra min kollega, men vi chattede sammen, hvis noget skulle kommunikeres om. Det betød, at det var uendelige ni timer på kontoret fem gange om ugen, for det var ni timer, hvor jeg stirrede ind i min computerskærm uden nogen form for social interaktion.
Så…. skete der noget meget uforventet. Min far ringede til mig og sagde, at han håbede, jeg kunne få fri i efterårsferien, for han havde fundet billige flybilletter til New York og bestilt dem til vores familie. Den opmærksomme læser vil vide, at min kæreste kommer fra New York og babadadaaaam… I oktober fløj min familie og jeg til New York, og det var her, jeg mødte min dejlige kæreste. (Jeg overvejer at lave et andet mere detaljeret indlæg om selvsamme emne, men for at holde os til min berliner-historie bliver det en anden god gang)
Efter en dejlig tur til NYC, var jeg tilbage i Berlin og stadig ikke glad for mit job. Selve jobbet og arbejdsopgaverne var gode og gav mig en masse erfaring, men at sidde foran den computerskærm ni timer om dagen i et fælles lokale med 20 andre ansatte uden at nogen sagde et ord, kunne jeg ikke holde ud. Jeg havde arbejdet der i over to måneder, og der var stadig mange af de andre ansatte, jeg aldrig havde ført en samtale med. At tage fri var svaret. I november tog jeg til Marrakech med min kæreste, og måneden efter til NYC og Miami. Pludselig havde jeg næsten opbrugt al min ferie.
Jeg tog til København for at holde jul og fejrede nytår med et brag på Soho House i Berlin. Januar kom, det var koldt og mørkt og jeg blev mere og mere trist af mit job. Min kæreste var i mellemtiden mere eller mindre flyttet til Berlin, og vi tilbragte det meste af vores tid sammen. Jeg prøvede at tage en konstruktiv samtale med HR og min chef for at udforske andre muligheder for mig, så jeg kunne blive gladere for jobbet. For dem var der ingen kompromis, og da jeg spurgte, om det kunne være muligt, en gang i mellem at arbejde hjemmefra sagde de nej, "for hvis jeg ikke så mine kollegaer og havde social interaktion, ville jeg miste min motivation". En stor joke. Jeg besluttede mig, efter mange overvejelser for, at sige jobbet op. Det var en svær beslutning, men jeg fandt ud af, at jeg var for ung til at have et voksenjob, der ikke gjorde mig glad. Jeg skulle arbejde hjemmefra i en måned for at give dem noget tid til at finde min erstatning.
Så gik det ellers løs! Min kæreste havde også sagt sit job i New York op for at blive fri for den evindelige, onde ring af at arbejde uendeligt bare for at kunne betale regninger. Vi (og især ham) ville opleve verden og leve livet. Det gjorde vi så. Fra februar til september rejste vi en god del af jorden rundt fra Cuba til Bali. Se alle de steder vi rejste hen her: pt. 1, pt. 2 and pt. 3. Det var også i den periode, at jeg startede min blog, for nu var jeg fri fra det dumme arbejde, og det gav mig tid og overskud.
Inden jeg så mig om, var endnu et år i Berlin gået, og jeg havde nu boet i den dejlige by i to år. Jeg søgte atter ind på universitetet, for jeg tænkte, at nu var tiden inde til at gå i gang med det rigtige, seriøse liv. I august 2015 fik jeg endnu et brev fra universitetet. Denne gang var den store forskel bare, at jeg ikke var kommet ind. Snittet fra sidste år havde, til min store overraskelse, ændret sig, og jeg manglende 0,2 til at komme ind. Det var en stor bummer, og især min søde far var ulykkelig, for han havde glædet sig til at få mig hjem efter to år væk. 😉 I mit hoved var der ikke så meget andet at gøre, end at sige "fuck it" og blive endnu et år i Berlin…. Fortsættelse følger!