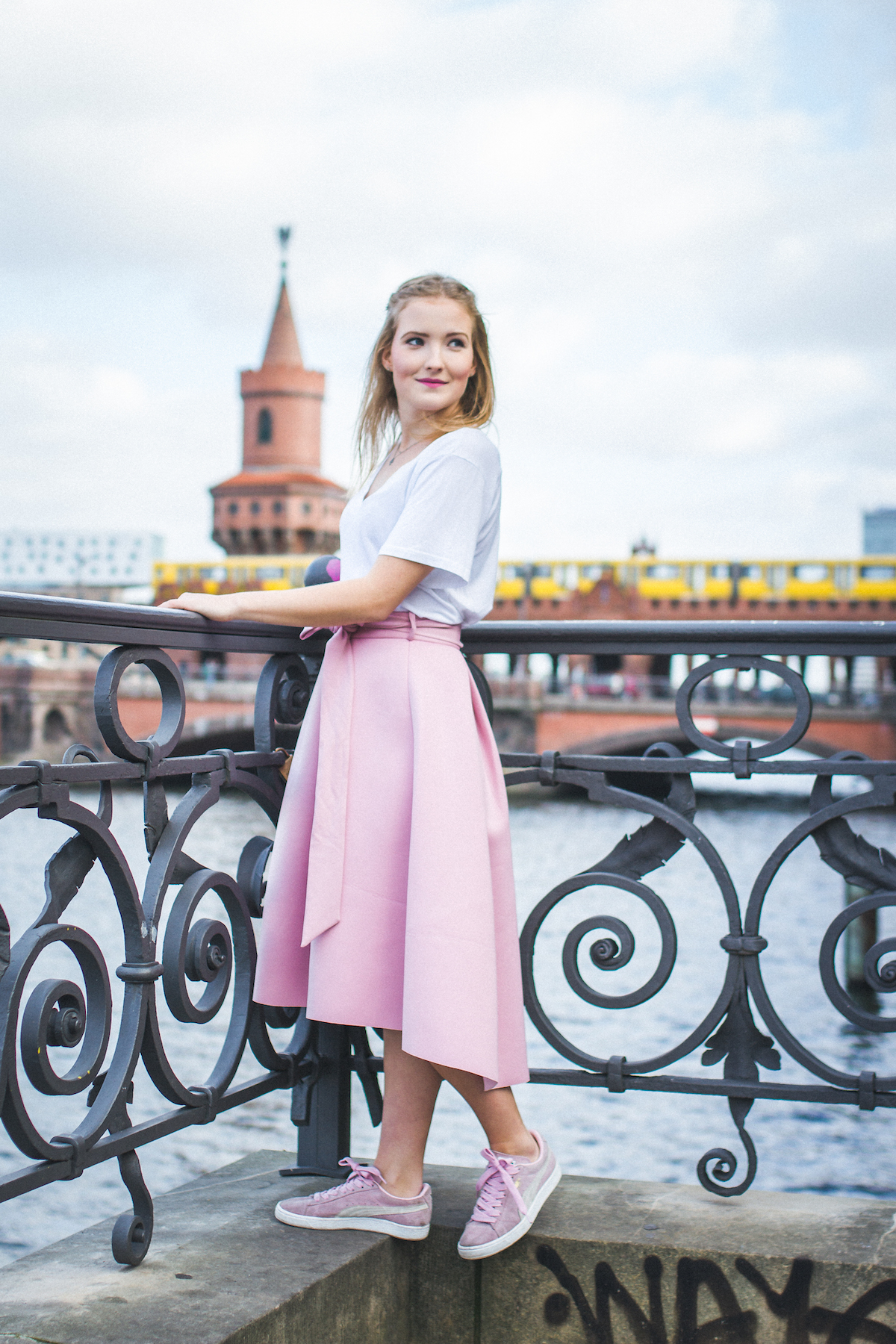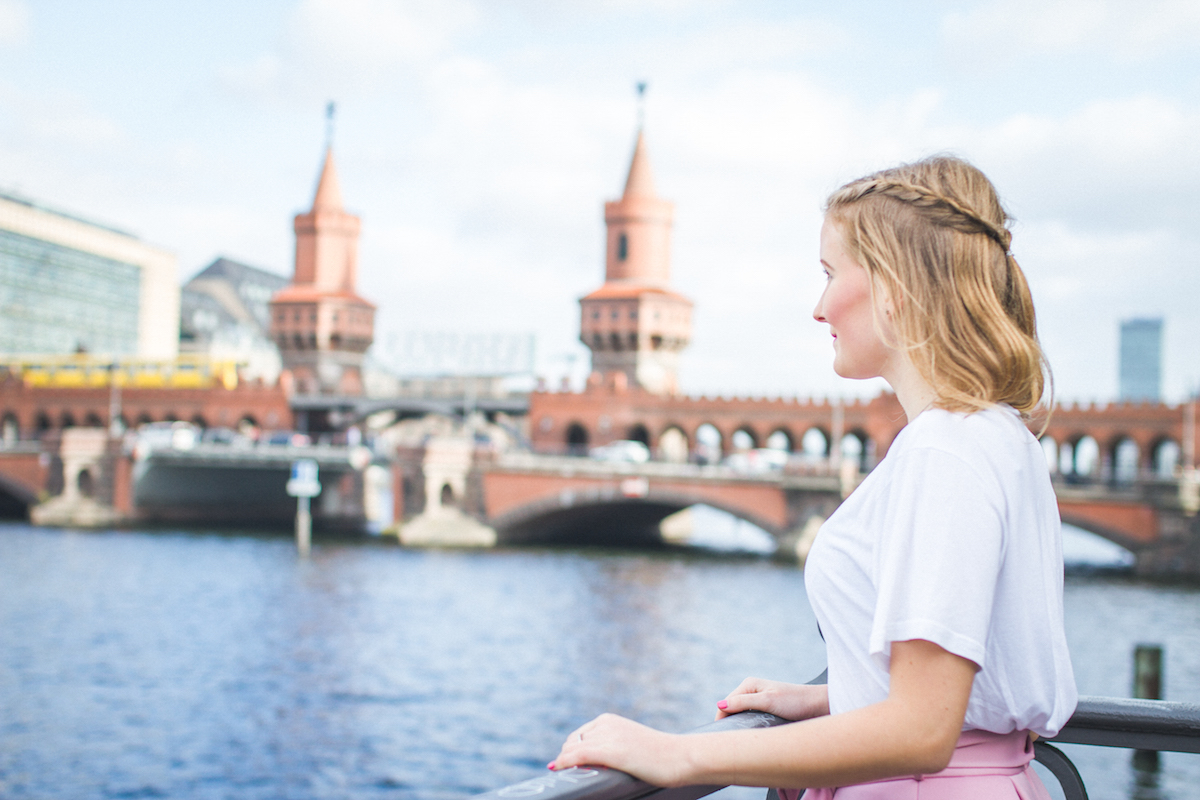 Pictures that we shot for my front page for my Berlin guidebook Then We Take Berlin by Catharina Tews.
Danish version below! When I was 18 years old, right after graduating high school, I packed my bags and moved from Copenhagen to Berlin. I ended up being there for three years and this is my story about moving to another country, alone, in a young age. You can read part one here and part two here. 
I am back and it is finally time for a post that has been a long time coming. The post is my third part of my Moving to Berlin: my personal story. I wrote part 1 and part 2 here, and as I ended up living in Berlin for three years, each of the parts depicts a year each.
This third post takes place from August 2015 to August 2016. To recap, I thought I was going to move back to Copenhagen to start university, but against all expectations, due to some weird Danish number/grade system, I didn't get in. I was surprised, to say the least, and a little sad. However, it didn't take long for me to get over it, because not having to move back to Copenhagen meant that I could stay another year in Berlin. That was the plan. That was also as much as a plan that I had because once again, I didn't have a job.
This changed pretty quickly. Online I saw a post from a new Berlin/Danish fashion brand and store and decided to apply there. A day after, I had a job. I got to work for SOS the studio for 10 months and you can read more about the job and brand here. I had a good time, worked long hours, did fun projects and got to speak a lot of German. I found out that I had finally got to the point that I wanted – to learn real good German.
This last year in Berlin ended up being my most stable and grown up year so far. Things were going good (and stable) with my boyfriend, and I was working pretty much 9-10 hours a day five days and sometimes even six days a week. At the same time, I was a little bored. I wasn't traveling as much as I had been doing previously but instead focusing a lot on work and the blog.
When Christmas came a little more happened to take me out of my boredom that the "grown up life" with work was causing me. I went to Southeast Asia with my family and it was amazing. Full of energy, I went back to Berlin and decided that in order to spice my life up a little bit, I was determined to finish the guidebook on Berlin that I had been working on sporadically for the past year and a half. Things happened quickly, and in April, a morning before going to work, my printed books arrived at my apartment. I was so happy and so proud.
I spent most of the Spring and Summer between working hard in Berlin with work, my blog, and my Then We Take Berlin guidebook and traveling. My boyfriend and I went to Copenhagen, Rome, Hamburg, London, Dominican Republic and Mexico. I was allowing myself the last time to be wild, young and free before university study life would start for real. The year ended up with spending a whole month in New York with my boyfriend and his family. Time was up, and it was very bittersweet. In August I was (hopefully) going to be accepted into university, and I was going to move back to my hometown Copenhagen after three years in Berlin. I had lived there from I was 18 years old, I had an apartment there, I had a life there. For Copenhagen, I didn't know completely what was awaiting me.
After a month in New York, I went back to Berlin for two weeks. The 1st of August I got my acceptance letter from the university. I was at ease and happy that I got into Copenhagen Business School to start my bachelor's degree. My parents came to visit for a weekend and they brought home most of my clothes. When they left, it really hit me. I had two days left in Berlin and then it would officially be over. I would not live in Berlin anymore.
As said before, it was bittersweet. I tried to enjoy my days to the fullest but also I didn't really know what I was feeling. I wasn't entirely sad or devastated to leave and I didn't know whether this was a good thing or a bad thing. I was excited to move back home and start a new chapter of my life, but I also had a hard time grasping the fact that this was the end. The end of an era. The 14th of August, I jumped on a night bus to Copenhagen with tons of bags filled with clothes, and at 6 in the morning, my mom picked me up. We drove back to the house, the house I grew up in. And just like that, my new life had begun.
Three years had passed and to reflect a little bit on them, the years have given me experience, skills, and memories that I would not want to be without. I have gotten great job experience, I have gotten very confident in my own skin, I have learnt German, I have found love. Would I have done anything differently? Yes, partly. With experience comes knowledge. I will share that in another post 😉
_____________________________________
Dansk: Da jeg var 18 år flyttede jeg alene til Berlin lige efter, jeg var blevet student. Det var tilbage i august 2013. Jeg nåede at bo i byen i tre år, og i denne række af indlæg skriver jeg om mine tre år i Berlin. Læs første del her og anden del her. Trejde del af serien finder sted i august 2015 til august 2016, mit sidste år i Berlin. For lige at opsummere fik jeg i august 2015 svar fra universitetet, hvor jeg, til min store overraskelse, ikke var kommet ind. Jeg var overrasket og lidt fortvivlet, men i sidste ende betød det jo, at jeg kunne bo et år til i Berlin. Jeg havde jo stadig min lejlighed og mit liv i Berlin, men jeg havde ikke nogen plan eller noget job for den sags skyld.
Det gik der dog ikke lang tid før, jeg fik. Jeg kom til jobsamtale hos et nyopstartet dansk/tysk tøjmærke med dertilhørende butikker i Berlin og fik jobbet. Jeg endte med at arbejde hos SOS the studio i 10 måneder. Det kan du læse mere om her. Jeg havde en god tid hos SOS med lange arbejdsdage, sjove projekter og ikke mindst fik jeg lært en masse tysk, som jo var det mål, jeg oprindeligt havde sat, da jeg flyttede til Berlin.
Mit sidste år i Berlin endte med at være det mest stabile og "voksne" år ud af min tid der. Jeg arbejdede, havde fast arbejde, og fordi tyskerne er vilde med at arbejde, var en normal arbejdsdag på ni-ti timer. Tiden gik altså med en masse arbejde og ikke meget andet. Det var uvant for mig og hverdagen kedede mig. Jeg ville rejse, spise brunch og leve frit, som jeg havde været vant til. Den faste løn og min modvilje mod at spilde tiden trak dog op. Ikke desto mindre kedede jeg mig.
Det blev december, og en julerejse med min familie til Sydøstasien tog mig lidt ud af min kedsomhed. Det var en fantastisk tur. Jeg kom tilbage til Berlin med fornyet energi og gå-på-mod, og ved siden af arbejde og bloggen besluttede jeg mig for, endeligt, at få udgivet min guidebog til Berlin "Then we take Berlin", som jeg sporadisk havde arbejdet på i halvandet år. Inden jeg så mig om, havde jeg omringet mig selv med arbejde, og en morgen i april bankede det på døren, og ind kom mine printede guidebøger, som jeg selv havde skrevet og udgivet.. Jeg var stolt og også glad for, at jeg havde afsluttet projektet.
Foråret og sommeren blev brugt på arbejde i Berlin og rejser, hver gang jeg havde muligheden. Sammen med min kæreste var jeg i København, Rom, Hamborg, London, den Dominikanske Republik og Mexico. Jeg tillod mig selv at nyde den sidste tid inden jeg skulle til at studere på at nyde livet og rejse en masse. Hele juli måned var jeg i New York. Min tid som young, wild and free og som bosat i Berlin var ved at løbe ud, og det var bittersødt. I august ville jeg forhåbentlig komme ind på CBS i København, og de tre år i Berlin ville være fortid.
Jeg viste ikke, hvad der ventede mig i København, for det var tre år siden, jeg sidst havde boet der, jeg skulle starte på en helt ny skole og uddannelse, som tilmed er universitet, min kæreste planlagde at skulle flytte med, og vi havde ikke et sted at bo. Alt ville blive anderledes, og det var svært at forberede mig til. I august fik jeg brev fra CBS, og jeg var kommet ind på min drømmeuddannelse endda på kvote 2. Jeg var så glad og spændt og selvfølgelig også nervøs. Ville jeg blive glad for det? Ville jeg få nogen venner? Ville det være det rigtige valg?
Jeg havde få dage tilbage i Berlin, inden turen ville gå mod København. Jeg havde lidt svært ved mine følelser, for jeg vidste ikke rigtigt, hvad jeg skulle føle og hvad jeg egentlig følte. Jeg havde forventet at være knust og ulykkelig over at forlade Berlin og forlade min skønne lejlighed. Berlin, byen hvor jeg havde boet tre år, byen der havde lært mig så meget om mig selv, byen der havde givet mig slag og byen, hvor jeg havde fundet mig selv. Og kærligheden ikke mindst. Det var the end of an era.
Den 14. august steg jeg på en natbus mod København, der blev pakket med utallige tasker, kufferter og sække med mit tøj. Klokken seks om morgenen dagen efter hentede min mor mig. Vi kørte hjem til huset, mit barndomshjem i min barndomsby, og med ét var det slut. Jeg var tilbage i København, klar til et helt nyt kapitel i et helt nyt liv.
Tre år var gået. Fra jeg var 18 år og nu snart 22 år. Min tid i Berlin havde givet mig minder, erfaringer, skills og et trejde sprog. Til lidt reflektion: ville jeg havde gjort noget anderledes? Helt sikkert. Med erfaring kommer viden. Det må jeg skrive mere om i et andet indlæg 😉