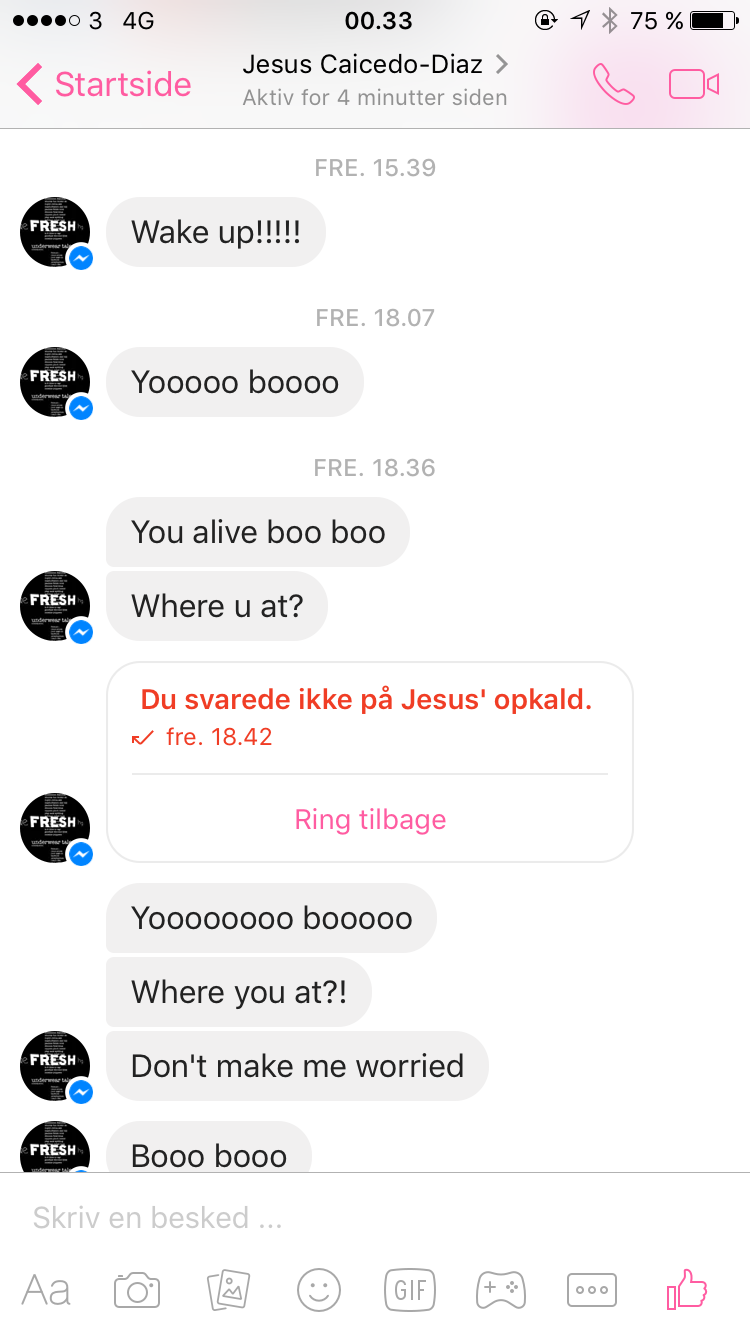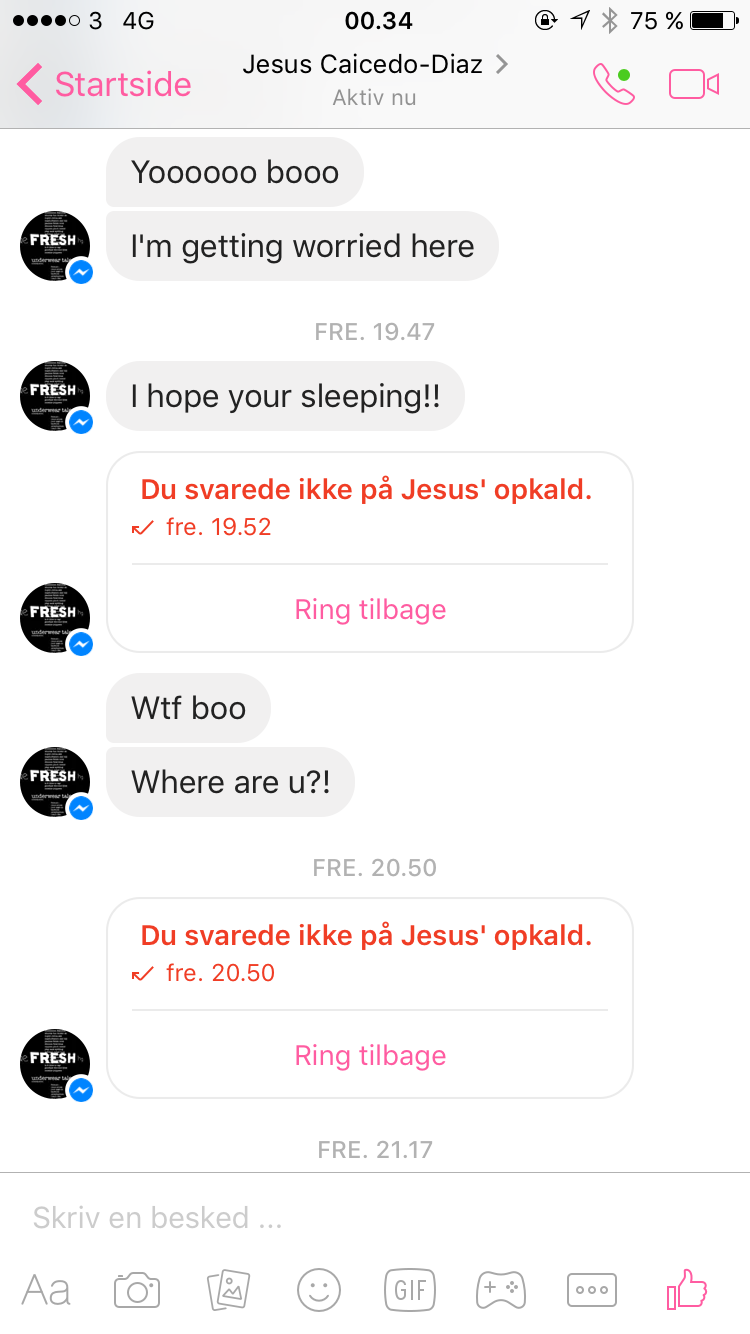 DANISH VERSION BENEATH. This might be the longest caption a post on Silver Stories has ever had. Let me elaborate… I just got home from New York City. Before flying back to Copenhagen, I already knew that jet lag would be hard on me this time. I had to fly out in the afternoon, so I was prepared for not really being able to sleep on the flight. Note to self: try to always get night flights when flying from NYC to Europe. I arrived in Copenhagen at 10 in the morning without sleeping on the flight at all. To stay awake, I made plans to meet a friend at 2 pm, and before that, I took a long nap.
I woke up, everything was fine. It was good to see my friend again. After that, I went back to my parent's and forced them to stay awake with me till 2.30 in the morning. I could finally go to bed and sleep. I slept till 11 and was pretty tired when I woke up. I managed to stay awake all day seeing lots of different friends. Here comes to part on
How to make your friends and family think that something bad happened to you
My friends left my apartment in the evening last night. I wanted to stay awake till like 2, 3 am in order to get a full night sleep. I cleaned the apartment and did things to stay awake, and at 2.30 I finally went to bed. My phone was charging in the living room. I decided not to set an alarm, thinking that I would for sure wake-up.
I wake up. It is very dark outside. Therefore, I think that it is early in the morning. I force myself to go back to sleep. When I wake up again, it feels like hours later and it is still dark outside. I kinda wonder what time it is, so I go to the living room and turn on my phone. The clock on my phone says 9.25 pm, and I think to myself "shit, this can't be true?!". A few seconds after, messages, missed calls and texts from my parents, my boyfriend, and my friends just keep popping in.
I immediately call my parents who are very worried and sad, then my boyfriend and then all my friends. Ok, I am known for sleeping a lot and very long, but 18 hours?! I am completely lost and confused. It feels so weird not seeing daylight for such a long time and having completely lost a whole day. Tip: don't ever do this yourself. I also feel really bad that I worried the people who care about me.
The worst part is now that I have managed to fuck up my body clock and circadian rhythm even more. I have an oral exam on Tuesday that I need to prepare for. To be honest, I am not at my happiest or best state right now. I think I just need to do an all nighter, sleep for maybe three hours in the morning and then stay awake all day. SHIT! This is cray. Have you ever slept 18 hours in a row? It is not something I can recommend…..
_________________________________
Dansk: Meget dramatisk og meget lang overskrift. Og nu skal I høre hvorfor: onsdag morgen kl. 10 landede jeg i København fra New Yok. Jeg havde forberedt mig selv på, at jeg ville have meget slemt jeglag denne gang. Mit fly afgik nemlig fra NYC om eftermiddagen, så jeg fik slet ikke sovet på den 12 timers lange tur overhovedet. Jeg aftalte at mødes med min veninde i byen om eftermiddagen for at holde mig vågen, og inden det tog jeg en lur. Efter kaffe med min veninde tog jeg hjem til mine forældre. Jeg tvang dem til at hjælpe mig med at holde mig vågen til klokken to om natten, så jeg på den måde ville undgå søvnløse nætter og jetlag.
Jeg troede virkelig, jeg havde styr på det. Det havde jeg næsten. Dagen efter vågnede jeg forholdsvis tidligt, var uendeligt træt, men ved hjælp af veninder og aftaler formåede jeg at holde mig vågen hele dagen. Jeg gik endelig i seng kl. 2.30 og efterlod min telefon i stuen til opladning. Jeg satte ingen alarm, for jeg regnede med, at jeg ville vågne af mig selv.
Det gjorde jeg også. Jeg vågnede først, da det var kulsort uden for. Jeg tænkte, at det var alt for tidligt at stå op, givet at jeg gået sent i seng. Derfor tvang jeg mig selv til at sove videre. Noget tid efter vågnede jeg igen, og det var stadig mørkt uden for. Nu blev jeg lidt forvirret. Jeg gik ud og tændte for min telefon. Skærmen lyste op og uret viste: "21.25". Jeg gnider mig selv i øjnene og forstår ikke rigtigt noget…. Tænker først at min telefon er fucked, fordi den lige skal tændes og forstå, at vi befinder os i København.
Telefonen tænder helt, og jeg bliver tæppebombet med ubesvarede opkald, beskeder, sms'er og notifikationer. Ringer straks en meget fortvivlet mor op. Undskylder mange gange, begynder selv at græde. Ringer derefter min kæreste op, der sidder i New York og forklarer, at han ikke har kunnet sidde stille de sidste mange timer og næsten var på vej til at bestille en flybillet til København. Meget dramatisk. Får skrevet til mine veninder, der alle var nervøse grundet at de havde været i kontakt med både min kæreste og min mor, at jeg altså bare har sovet. Alt for længe.
Det er sjovt med de sociale medier. Min kæreste især var blevet bekymret over, var, ikke at jeg ikke svarede. Det var, at han kunne se på min Facebook, at jeg ikke havde været online overhovedet. Så ved man, at der er noget galt….
Det værste er, at klokken nu er halv to om natten. Jeg ved ikke, om jeg skal grine eller græde. Jeg er i hvert fald ikke træt. Jeg er heller ikke frisk. Min døgnrytme er blevet endnu mere fucked, end den var først. Jeg skal til min første mundtlige eksamen på tirsdag. Har jeg læst op overhovedet? Nej. Har I nogensinde sovet 18 timer før? Hvis ikke, kan det i hvert fald ikke anbefales. Og hvis I overvejer at gøre det, så giv lige dem omkring jer, som I holder af, et heads up først.