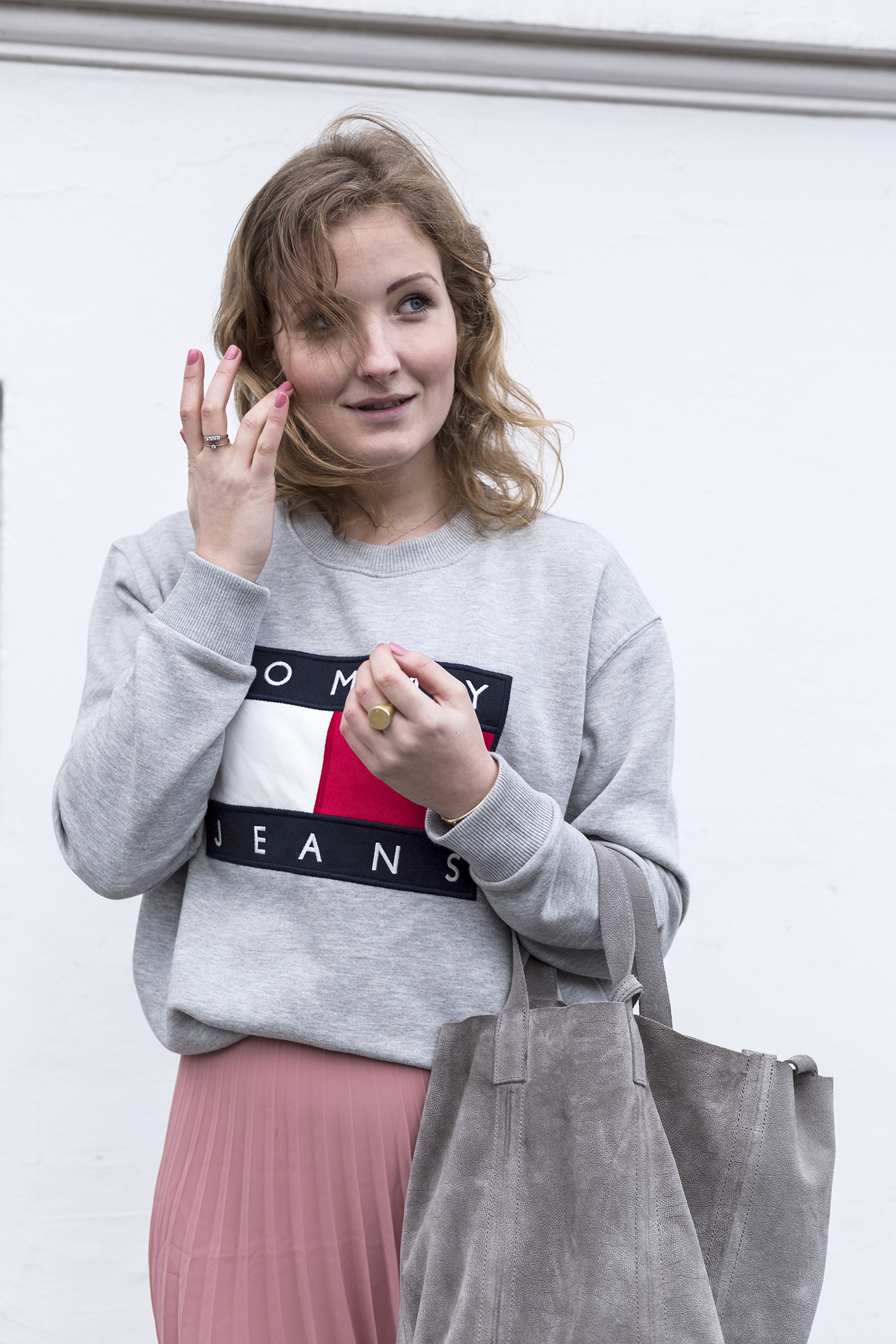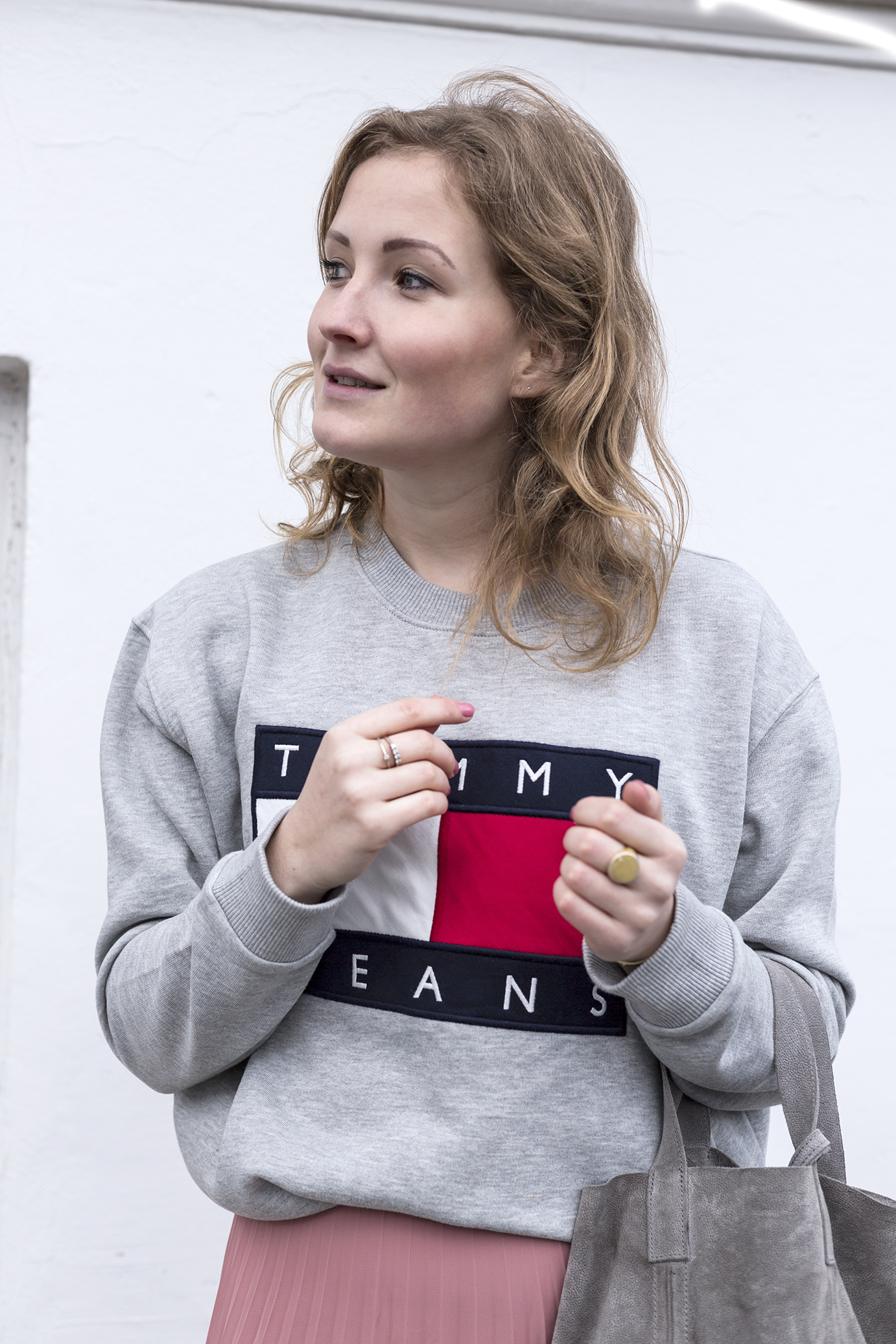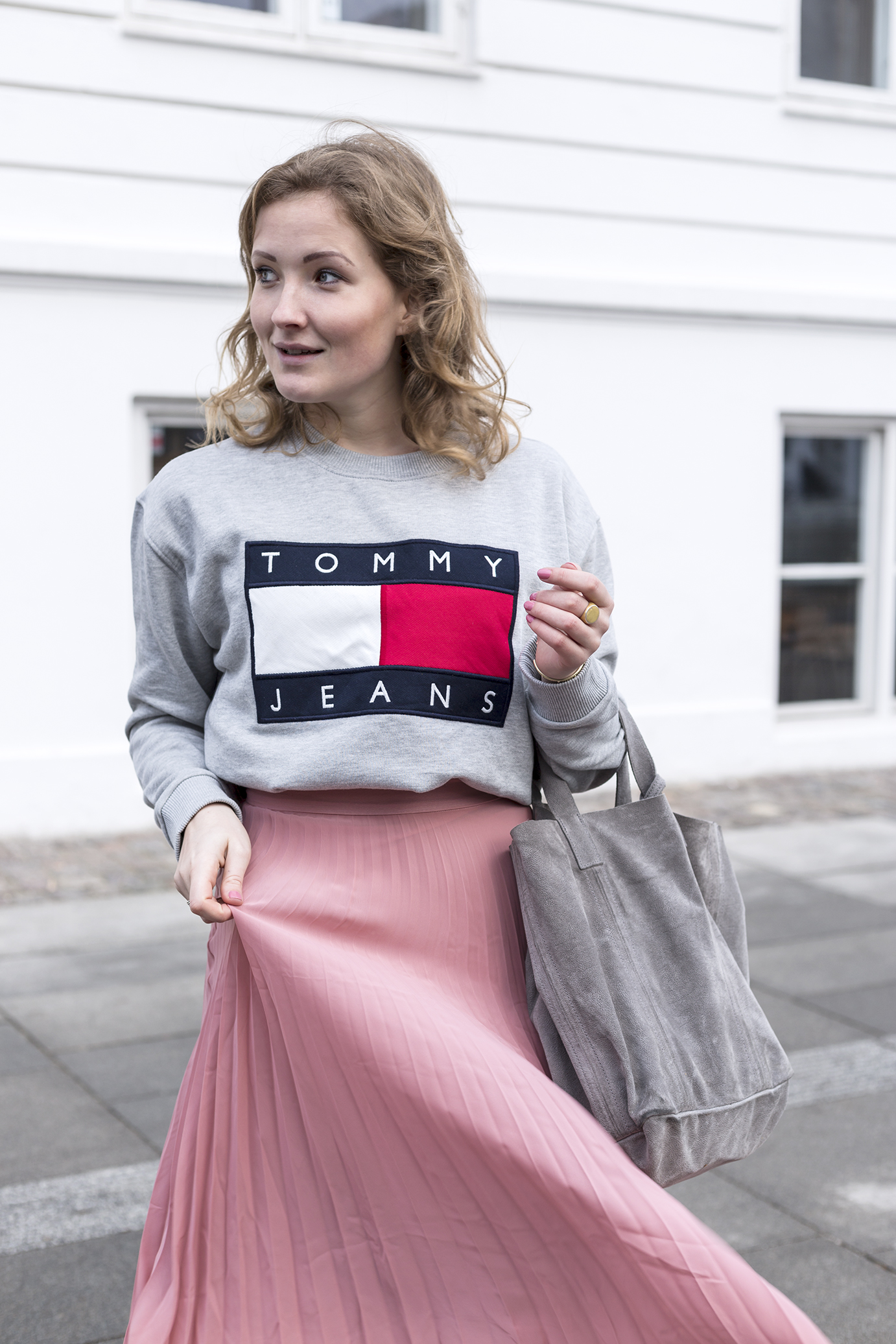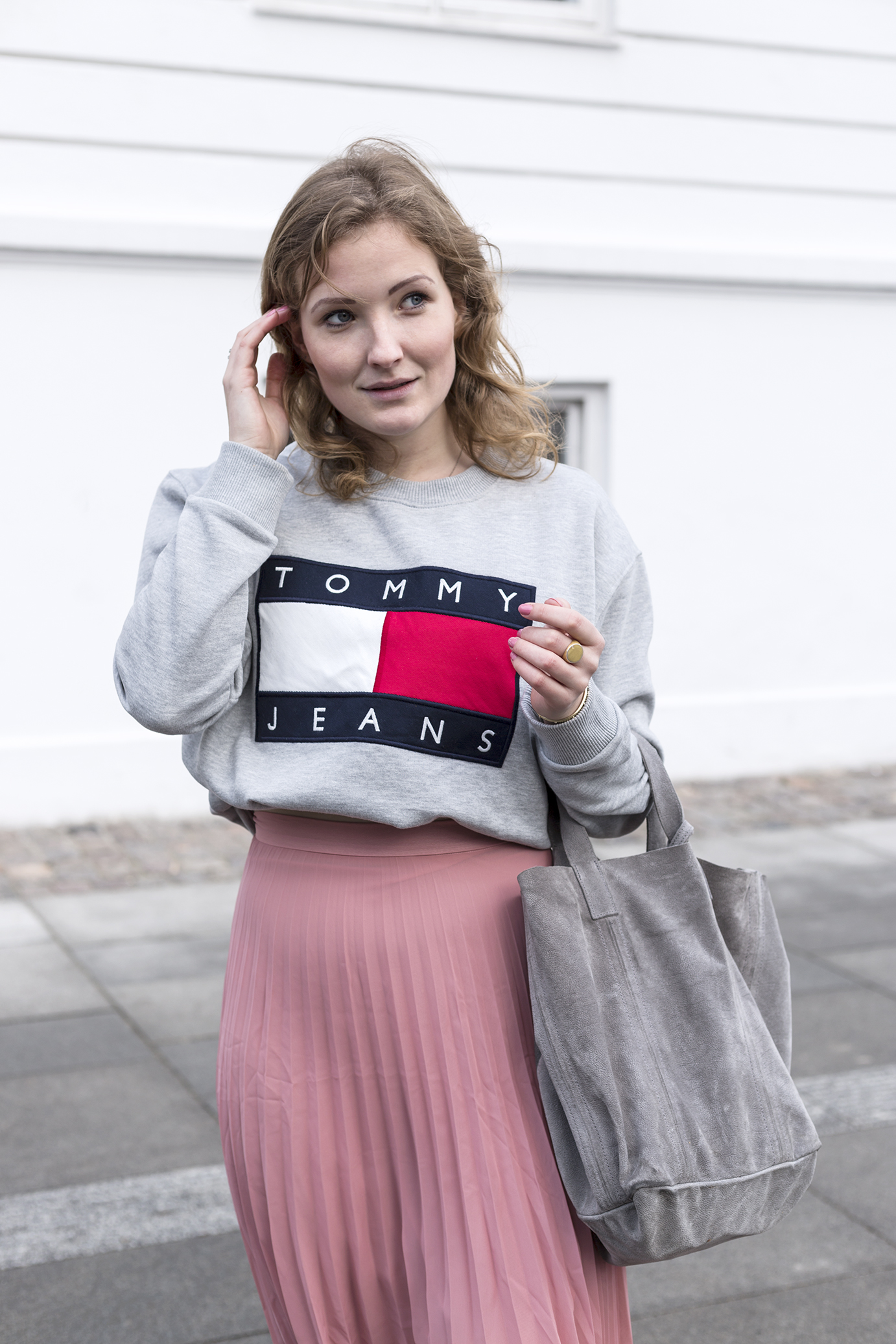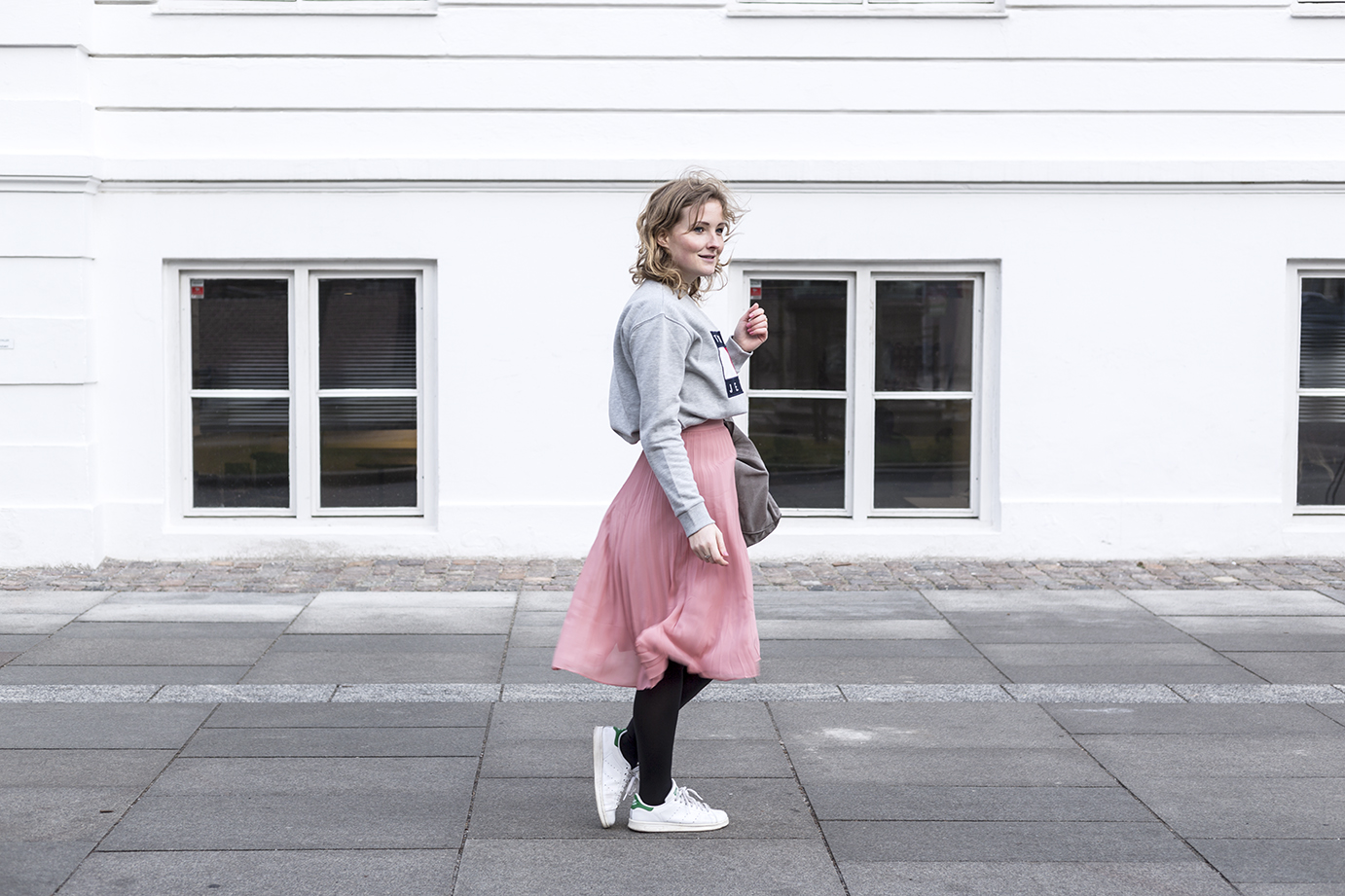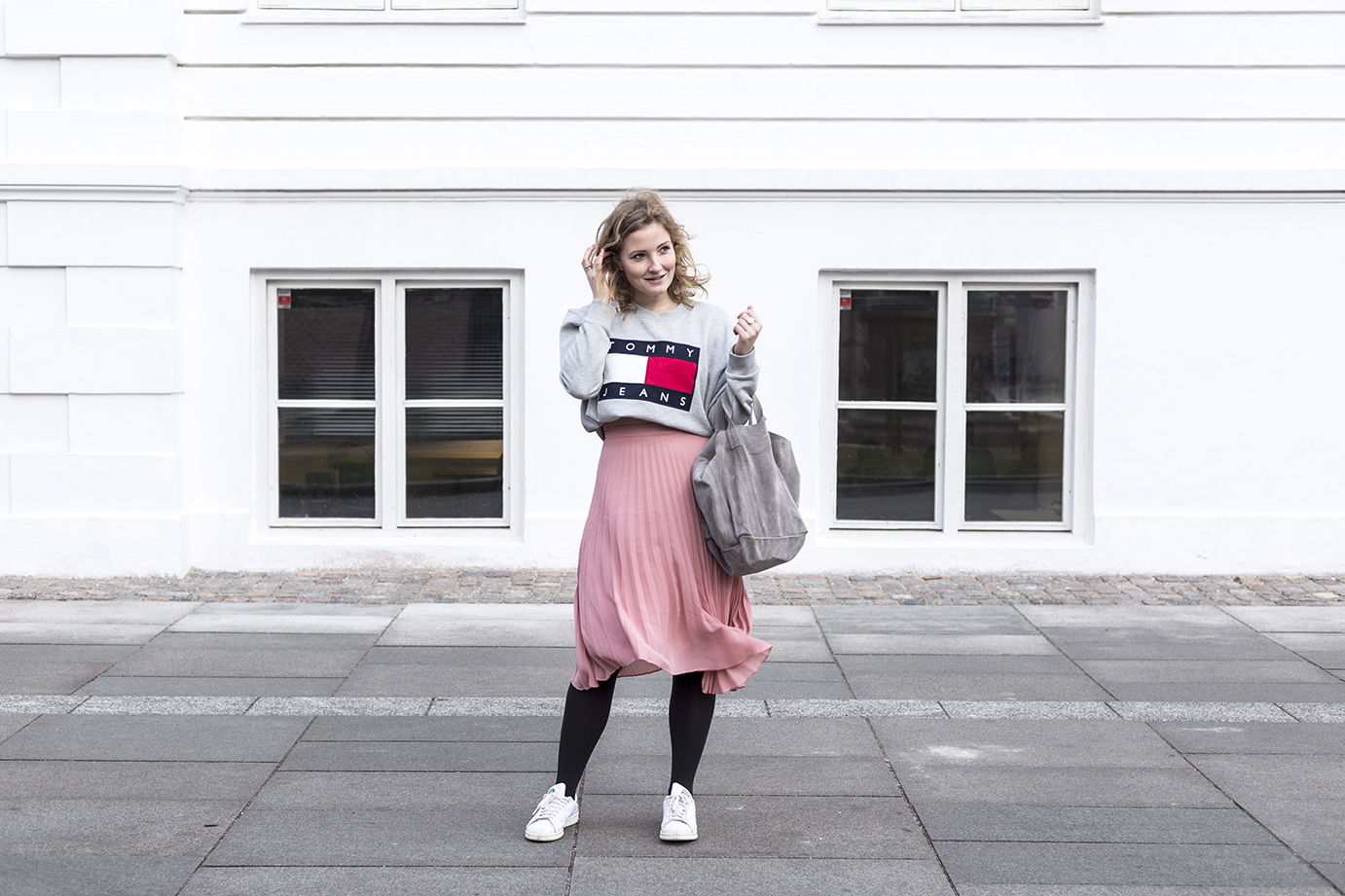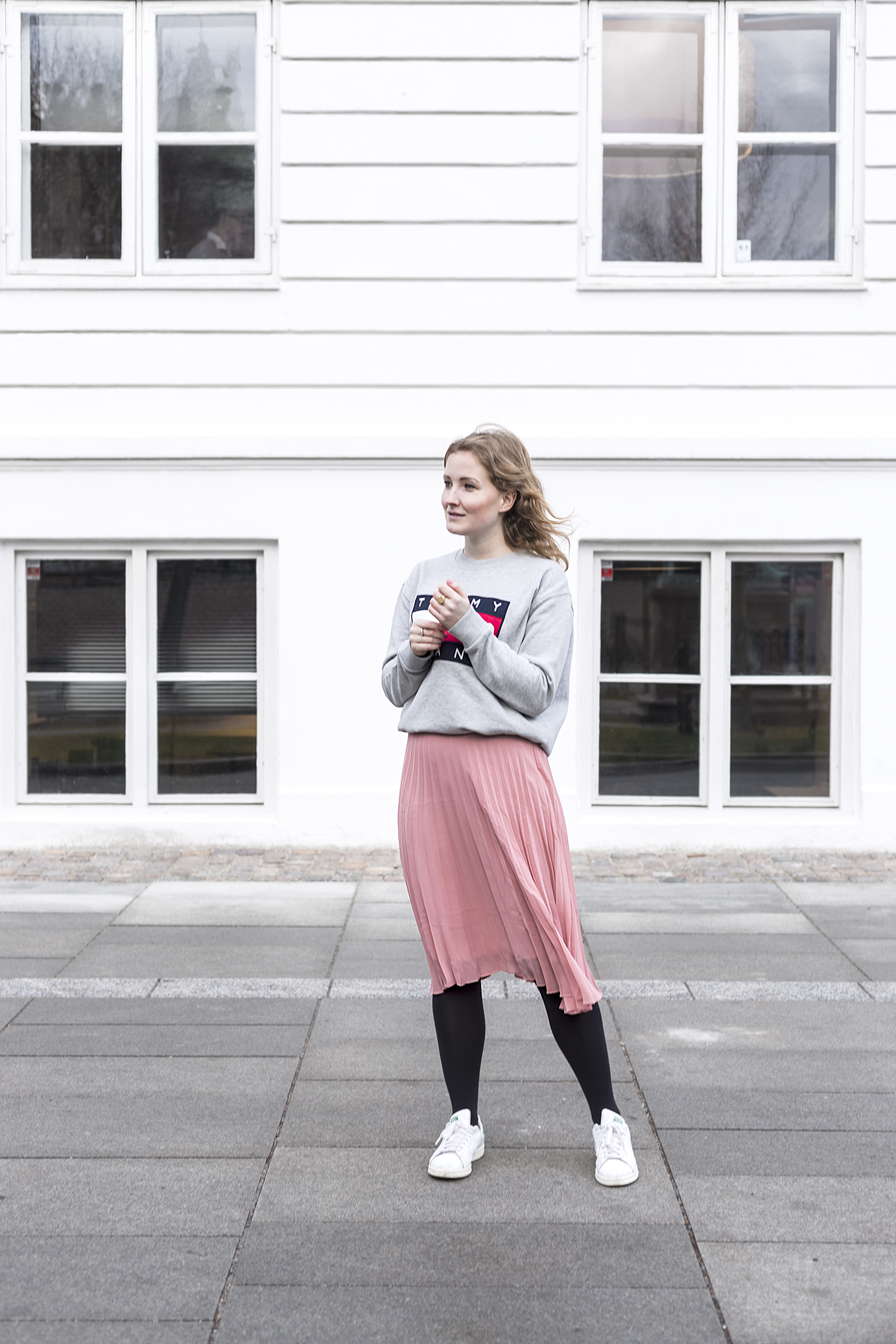 Pictures by Martina Lanotte, shot in Copenhagen. Wearing ASOS skirt and Tommy Hilfiger sweatshirt, bag from Lumi.
Danish version below. So much going on at the moment! First, I came back from Puerto Rico, was jet-lagged for a few days, started the second semester at university. It snowed like crazy and was freezing cold and suddenly it felt like summer in Copenhagen. Or at least the sun was shining. So what have I been up to lately?
See also: what have I been up to lately #1 and #2
I've been trying to get back into the routine of going to school again. Attending classes and reading. That is a little difficult after being off for two months.
I started going to the library again. Next thing I know, I took out 20 books because I got so excited and wanted to read all of them. I love reading and when I was younger I would literally read a book per week.
Besides from reading, I have been staying in and watching movies and documentaries too. It is simply still too cold and dark to do anything else. I watched this amazing documentary that left me speechless and did a post about it too. You have to watch it!
Finally pulled myself together to go to the gym. Somehow, I haven't been for two months and it has made me feel guilty for the same amount of time. Now, I have been going three times in four days! #proud
Next week I will be staying at my parent's house. They are going to Switzerland and Italy and I will be dog- and house-sitting while they are gone.
What are you up to? Going to the gym and reading book too? 😉
___________________________
DANSK: Der sker meget for tiden, og så alligevel ikke. Tiden går. Jeg skal lige vænne mig til at være tilbage i skolen igen, for efter en to-måneders eksamensperiode og ferie, er det lidt af en omvænning at skulle til timer og forelæsninger igen. Jeg klager ikke, for det er nu ganske interessant. Det kræver bare lidt omstilling.
Læs også: what have I been up to lately #1 and #2
Jeg tænkte, at det var long overdue og tid til en lille opdatering. Derfor har jeg på det sidste:
Prøvet at vænne mig til at gå på universitetet igen. Jeg har sovet over mig én gang indtil videre.
Haft mega svært ved at falde i søvn om aftenen og derved også ved at stå op om morgenen.
Oprettet en bruger på biblioteket og brugt den en hel del. Jeg fandt ud af, at man kan søge og reservere bøger online, og så får man en sms, når de er klar til afhentning. Det gjorde mig mega excited, og jeg reserverede derfor 20 bøger. Jeg troede ikke, at de ville komme så hurtigt.
I samme forbindelse, har jeg lånt "Planen" af Morten Pape. Jeg kan kun låne den i 14 dage, og den er altså over 550 sider lang. Optimistisk, som jeg er, sagde jeg til bibliotekaren, at det kunne jeg sagtens nå. Jeg har nu læst 300 sider på tre dage, så for en gangs skyld kommer min optimisme nok til sin ret. Bogen kan i den grad anbefales!
Altså, har jeg totalt genfundet min glæde for at læse. Og ikke kun, når jeg er på ferie. Problemet er bare, at det samtidig gør, at jeg altså ikke får læst særlig meget til studiet….
Udover at læse, har jeg også fået set nogle spændende (og mindre spændende film – nej: Dear John er ikke en god film mere, selvom 11-årige mig nok syntes det dengang…). Det er "The Wolfpack" tilgengæld. En dokumentar med en vanvittig historie. Se den her.
ENDELIG taget mig sammen til at gå i fitnesscenteret. Det er over to måneder siden, jeg var af sted sidst og ligeså længe har jeg haft dårlig samvittighed. Nu har jeg i den grad taget mig sammen og været af sted tre gange på fire dage.
Hvad sker der hos jer? <3