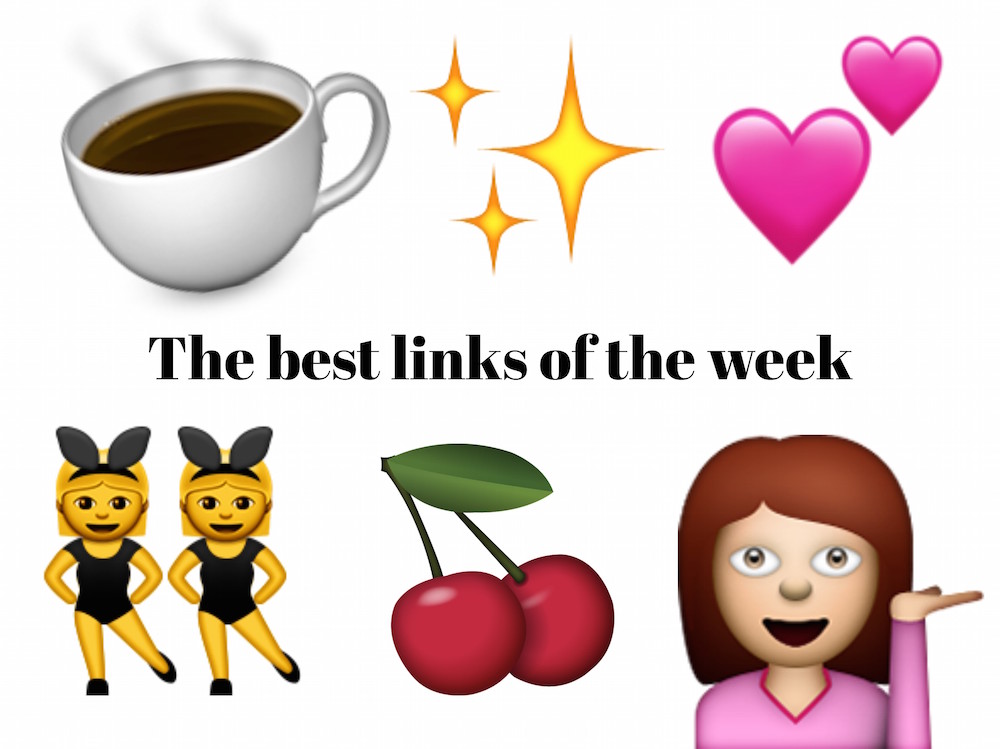 ENGLISH: The best links of the week #1. Here are some great reads and things to watch for your weekend. Have a great one and please share if you stumbled upon something, I should read or watch <3
♥ This amazingly funny (and very true) commercial. Watch it!
♥ And another video you have to watch. Lena Dunham answers 73 questions from Vogue.
♥ I love this annual list from NY Times of travel destinations to visit
♥ Great and very stylish IKEA hack. Thinking about doing this for my living room…
♥ The blog Copenhagen Notes has shared and written about Then We Take Berlin, my guidebook for Berlin. I am happy and proud!
__________________________________
DANSK: et par links med både artikler, blog-indlæg og morsomme videoer, I kan fornøje jer med i weekenden. Hav en skøn en og nyd sneen og solen! <3 Lad mig endelig vide, hvis I er faldet over nogle skønne, sjove og brugbare links.
♥ Smukt IKEA hack. Overvejer at bruge tricket i min stue…
♥ Denne fantastiske, morsomme (og meget sande) reklame. Den bliver du nødt til at se!
♥ Og en anden video, du skal se. Lena Dunham svarer på 73 spørgsmål fra Vogue. Jeg er vild med hende!
♥ Jeg er vild med denne årlige liste, som er udgivet af NY Times. Den indeholder, fede, up-coming og anderledes rejsedestinationer.
♥ Fine Copenhagen Notes har skrevet et indlæg om Then We Take Berlin, min guidebog til Berlin. Jeg er så glad og stolt!
♥ "Man kunne kalde dem easyjetsettet, en gruppe veluddannede og engelsktalende byboere, som ubesværet hopper fra én vestlig hovedstad til en anden godt hjulpet på vej af fri bevægelighed, Erasmus-programmer og billige fly. " En spændende artikel om danskere og københavnere. Vi går og tror, vi er så unikke…. Læs artiklen her.