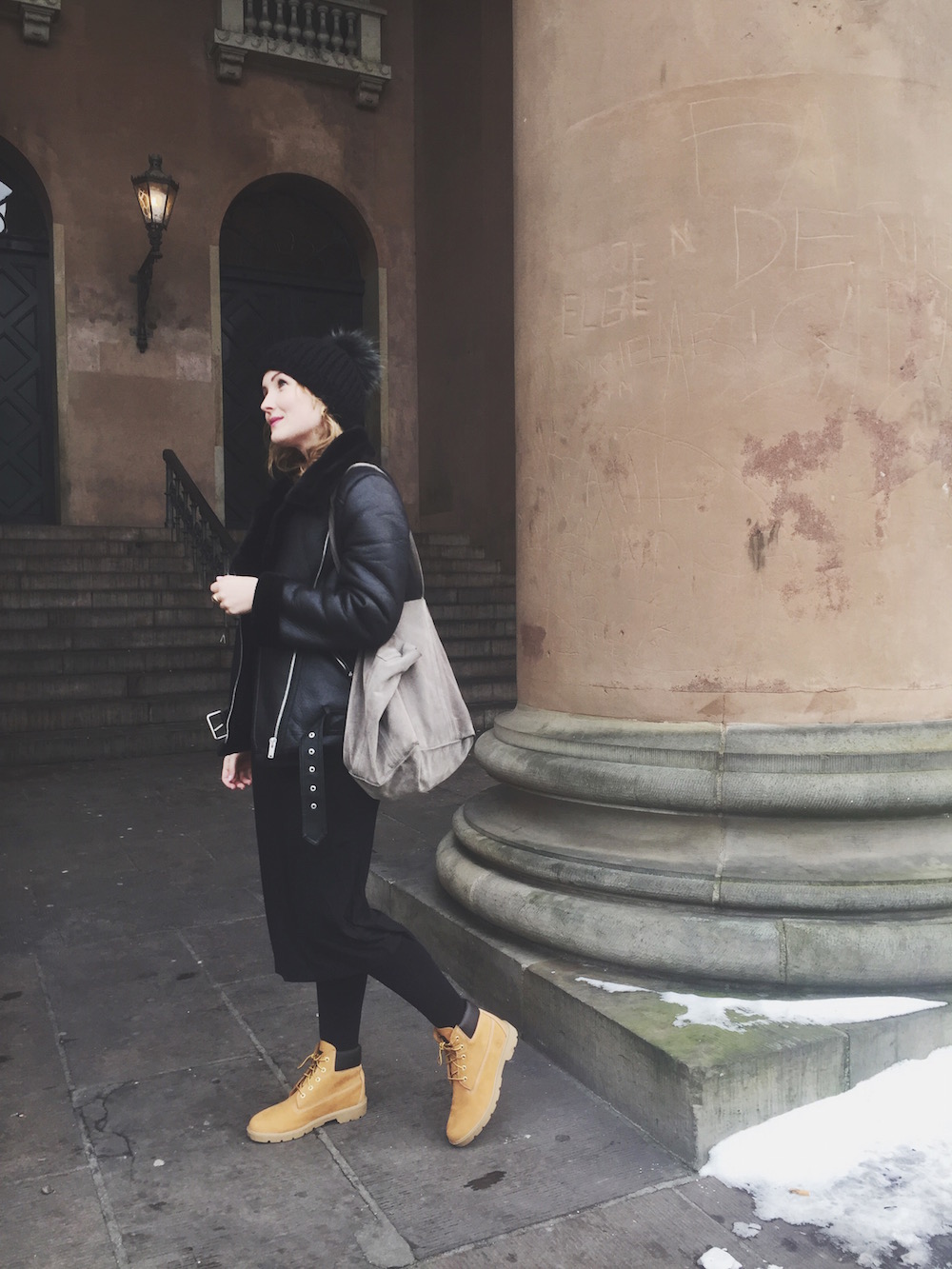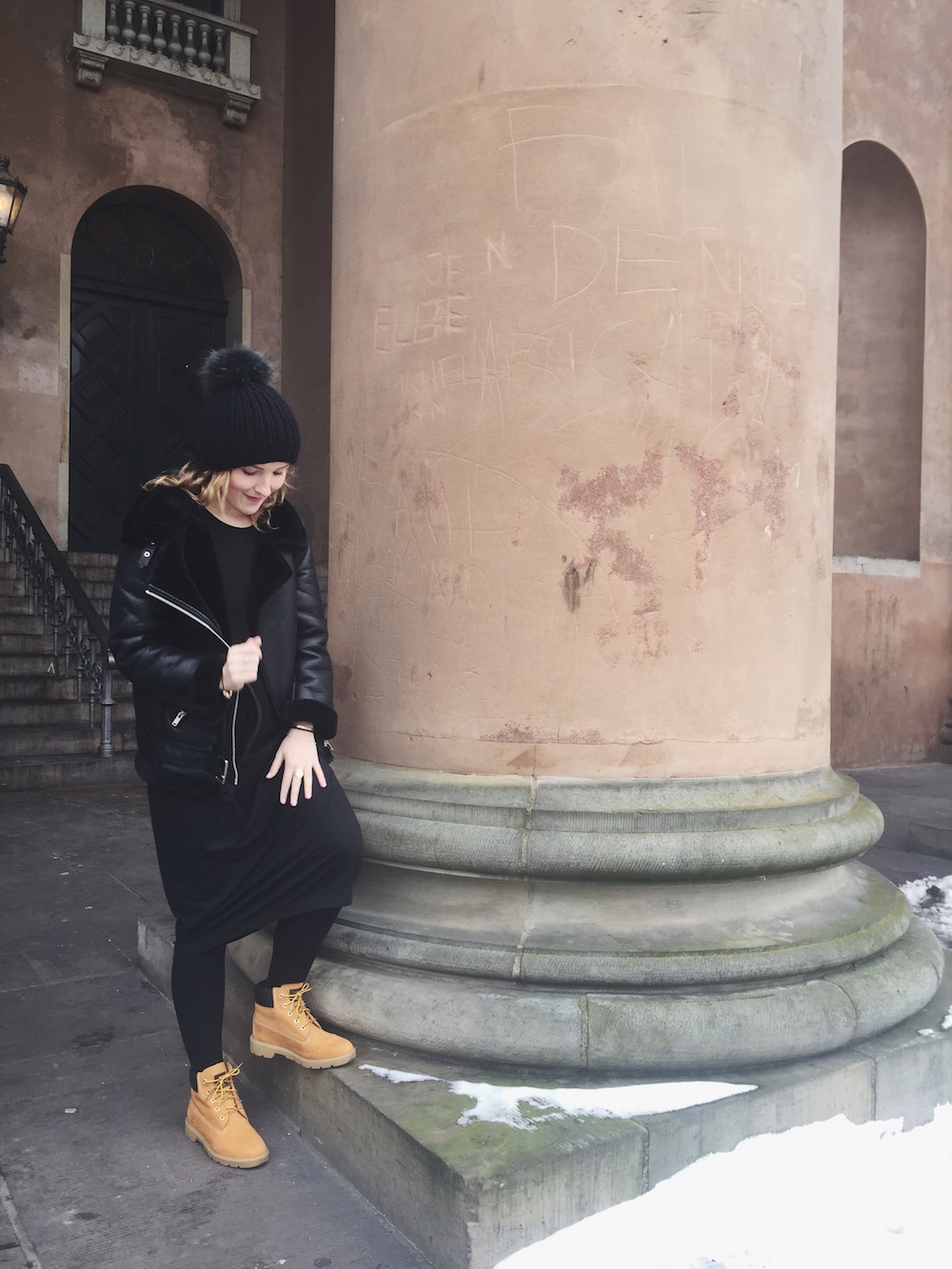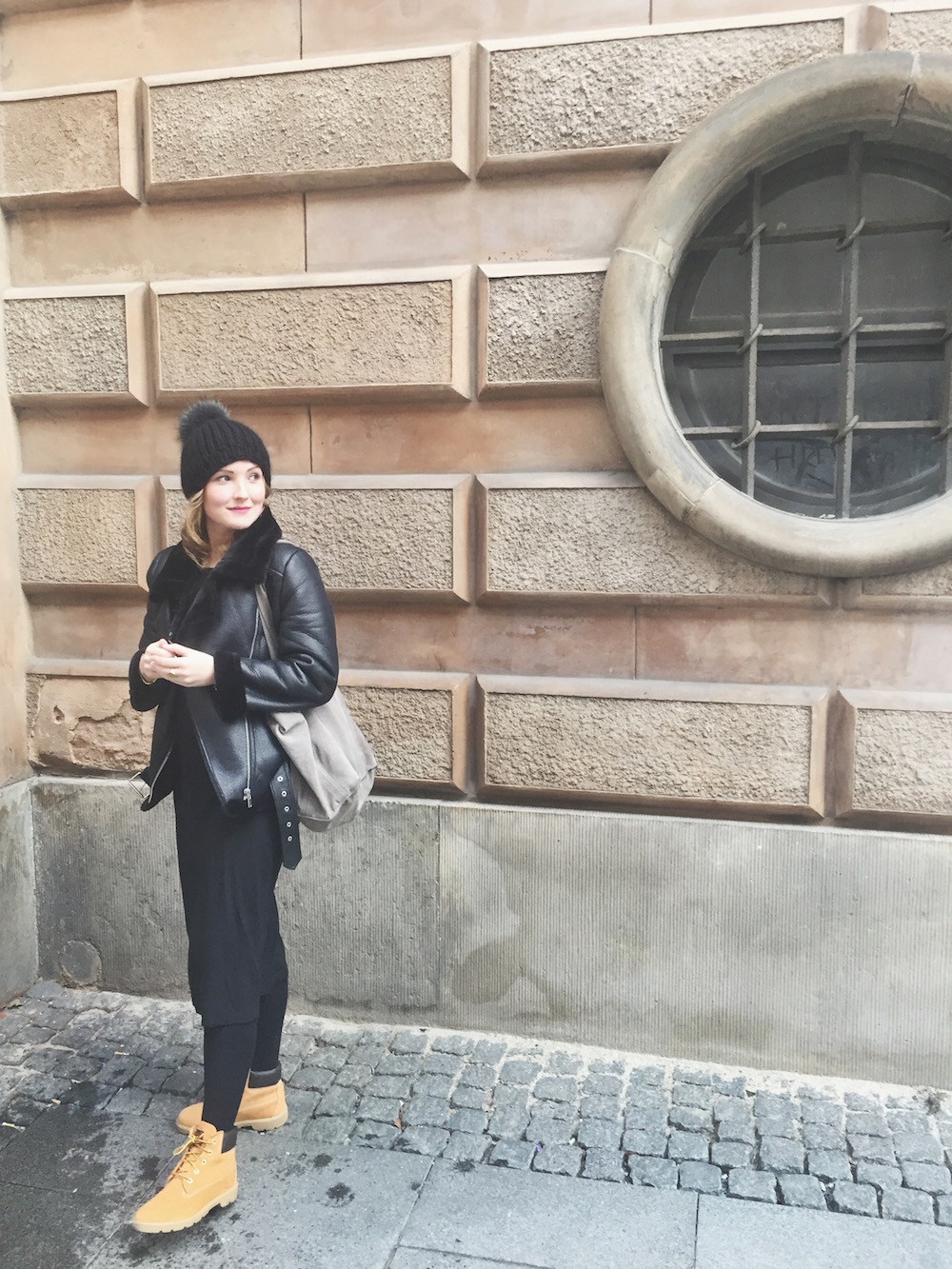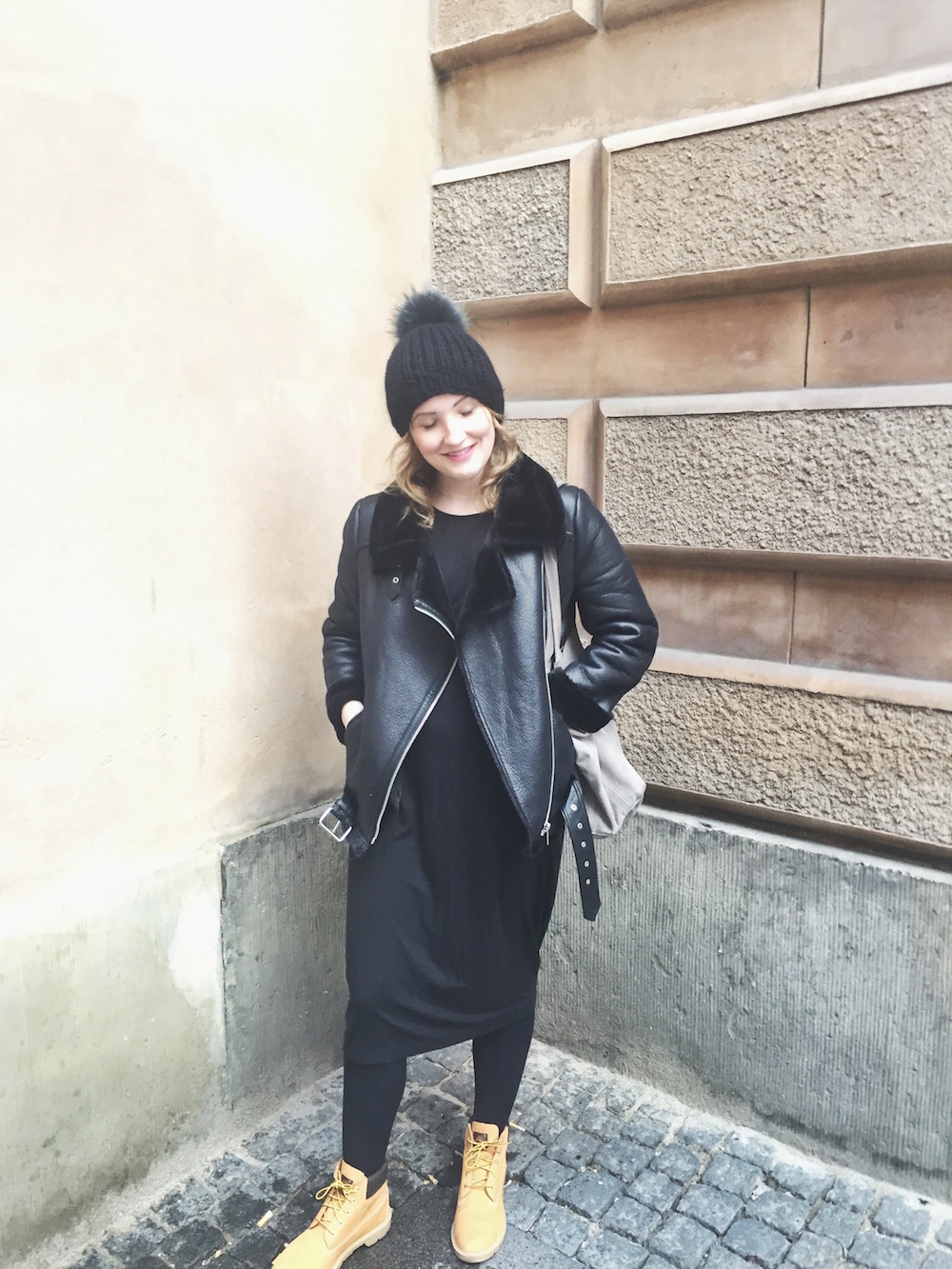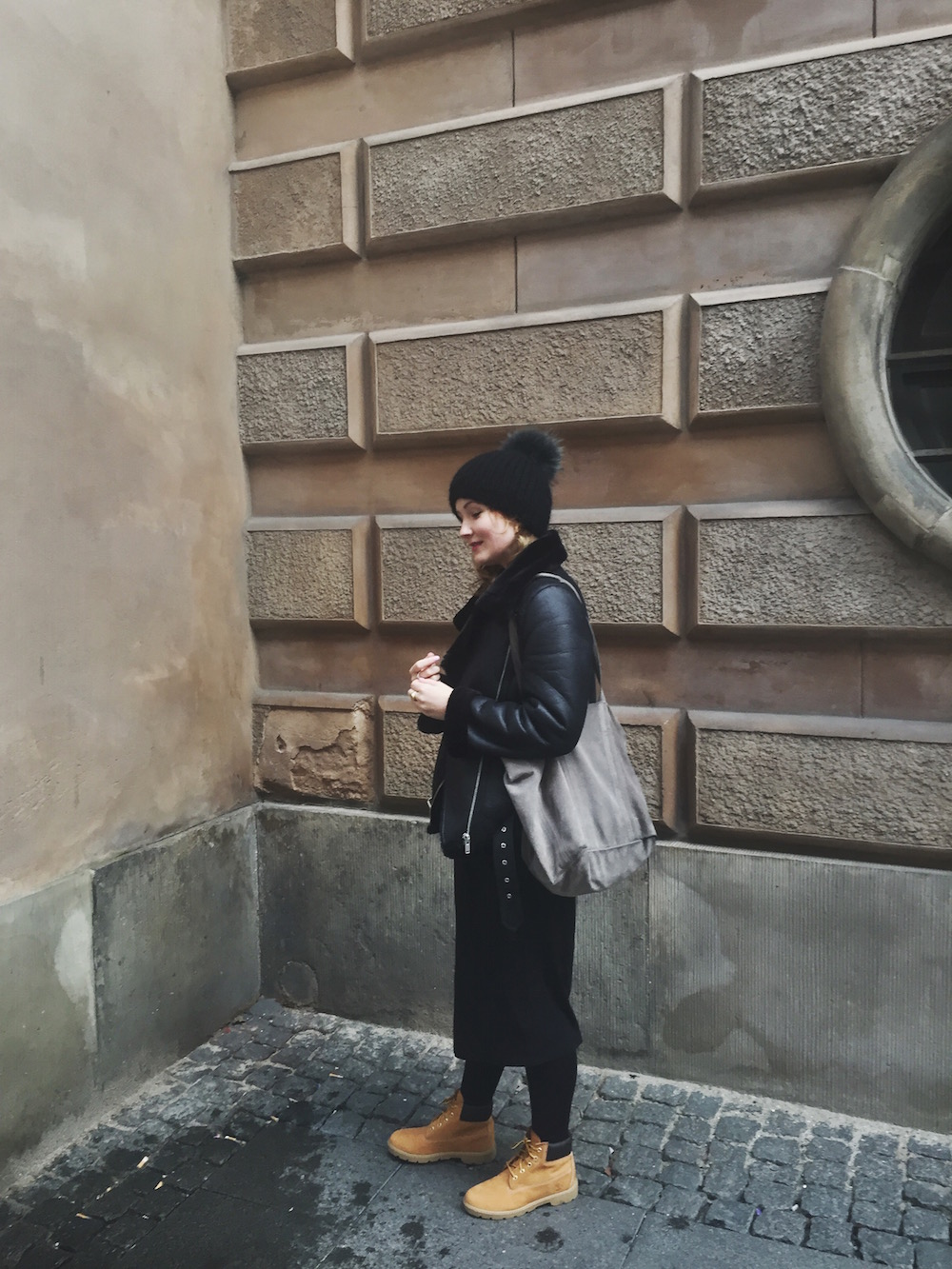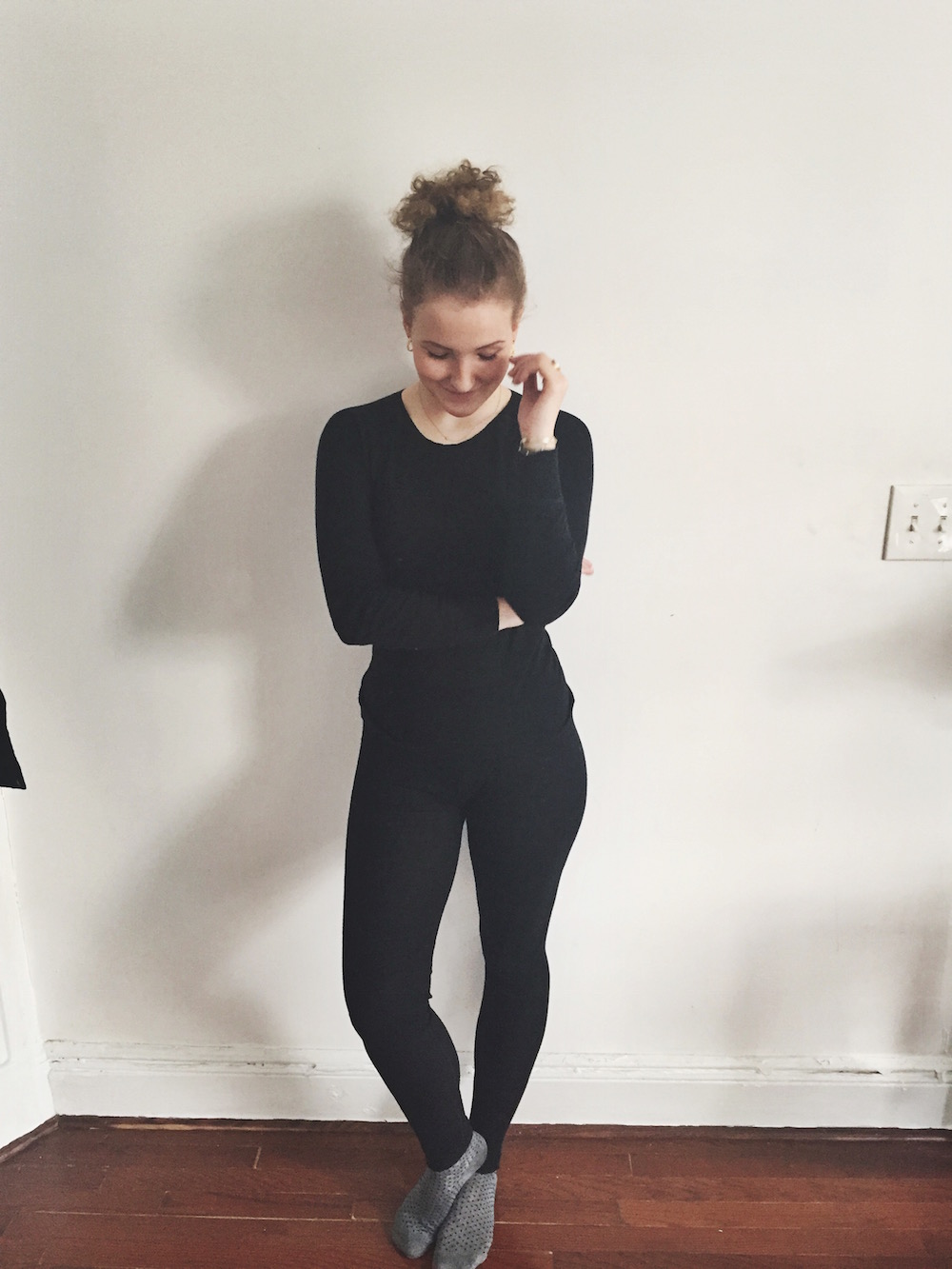 DANISH VERSION BELOW. How to stay warm and still look fashionable. Living in Northern Europe, it is a fact that it gets pretty damn cold and pretty damn dark in the Winter time. And not only in the Winter time – from approximately October to March you need to guard yourself with warm jackets unless you are a real Viking (lol). I am definitely not a Viking. I constantly have freezing cold hands and feet and this also means that I usually feel cold. Therefore, I have a hard time looking cool and fashionable in the winter time. For me it is comfort over style any day. This means that I wear tons of layers. Or at least, I used to…. Now I found the perfect solution on how to stay warm and still look fashionable in the Winter time.
This solution means that I can finally stay warm without looking ridiculous. Now, I stay warm in just three layers, where one of them might be a thinner jacket instead of a huge, unsexy winter jacket. The secret trick on how to stay warm and look good while it is freezing outside is…… WOOLEN UNDERWEAR. It is really a game changer. I remember, when I was a kid, my mom always forced me and my twin brother to wear full wool beneath our clothes. Back then, I thought my mom was wrong and that it was unnecessary. Now I know better! You live, you learn 😉 And I learned that my mom is always right.
Now, whenever it is cold, I wear my wool tights and either a wool tank top or a long sleeve t-shirt in wool underneath everything. It feels so good and soft, prevents blatter infections, and keeps you warm. And the good thing with wool is that it cleans itself, so no need to wash it too often!
_______________________________
DANSK: Da jeg var yngre, tvang min mor både min tvillingebror og jeg i et fuldt sæt af uldundertøj hver morgen. Vi tog det modvilligt på, og især min bror synes, at det var noget, fanden havde skabt, det uld der. Det kradsede jo, og gjorde intet godt. Siden, er jeg blevet klogere. Det er han vist også. Jeg har også fundet ud af, at mor altid har ret. Altid.
Det skulle vise sig, at jeg sidste år, faktisk tog vanen med det fulde uld-outfit under mit sæt tøj, til mig igen. Jeg er, udover det sædvanlige kuldskær og fryser altid. På samme tid vælger jeg altid komfort over at se godt ud. Det gør, at jeg i de kolde vintermåneder i både Berlin og København tit ligner nogen, der skal på skiferie med store, tykke, ikke-særlig-fashion vinterjakker, hue, vanter, tørklæder, for ikke at nævne de mange lag, jeg har inde under vinterjakken.
Jeg har imidlertidig fundet et kompromis, der gør, at jeg kan holde mig varm samtidig med, at jeg ser rimelig fashion ud. Og nu vender vi tilbage til min kære mor – jeg ifører mig nemlig et par leggins i uld (hvis mine bukser tillader det), og en top eller langærmet t-shirt i uld, alt efter hvad jeg har på som trøje. Uldsokker er en selvfølge, og jeg har mit tøjskab fyldt med dem.
Udover, at ulden holder dig varm, holder blærebetændelser for døren og lader dig se godt ud, så du kan have din tyndere vinterjakke på, selv når det er rigtig koldt, så har ulden også andre fordele. Ulden rengører sig selv, hvilket betyder, at du ikke behøver at vaske tøjet særlig ofte. Det tilpasser sig også din kropstemperatur, så du ikke får det for varmt eller for koldt.
Jeg har fået mit uldundertøj fra Dilling Underwear i gave, og det holder 100%. Det er så pænt, lækkert og så er priserne også helt i orden! Jeg håber, at I kan bruge mit tip til at holde varmen og stadig se godt ud 😉