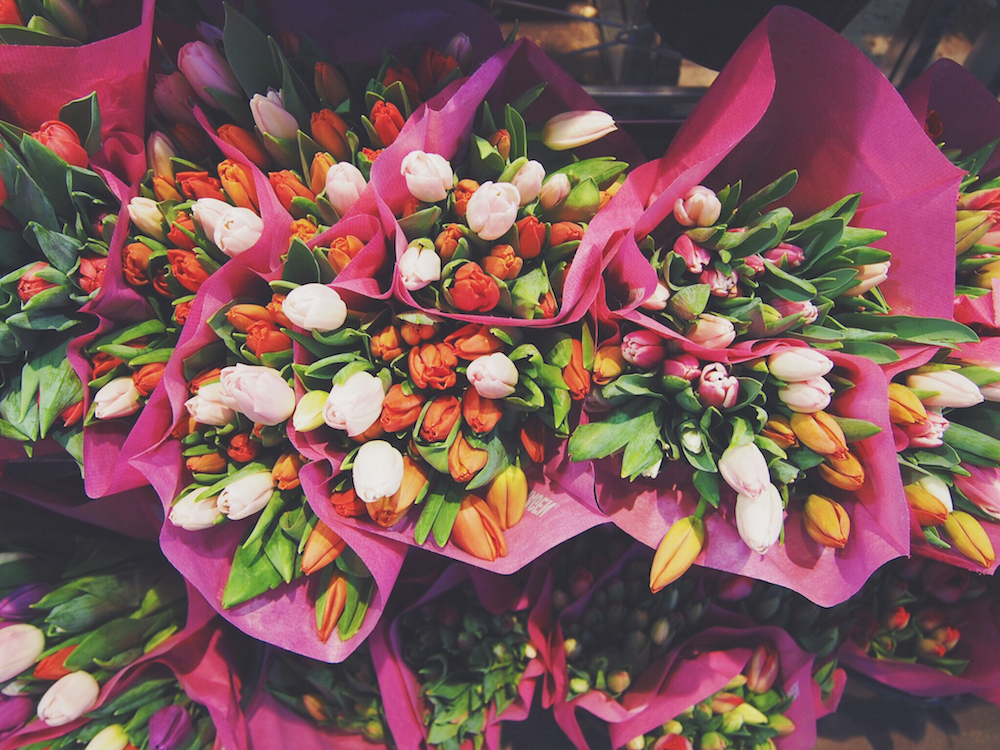 ENGLISH: Ronan Keating said it in his hit from 2000. Life is a rollercoaster. LOL. I loved that song when I was younger. I would force my parents to play it over and over again whenever we were in the car. But, I digress. Back to the point. Life is a rollercoaster. The week before this week, I was feeling blah. You know that feeling you can't really describe or explain better than "blah". This week looked and felt way better and brighter, so let's focus on the good and positive, right?
Why it has been a great week:
My awesome boyfriend called me from the hardware store the other day and told me that he was busy buying those beautiful metro tiles for our kitchen. I have been rambling about them for months. Now, it looks like we are getting them for our kitchen, after all.
I've been taking good care of myself and treated myself, not only to shopping, but also to an appointment at the hairdresser (which is always very uneventful but necessary for me as I just get my ends cut), a one hour long massage session at amazing Samadhi Spa in Copenhagen aaaand getting my nails done.
I have seen different friends every day. I really value time with them.
My brother is back and safe after a month long trip to Colombia.
I've had delicious brunch and coffee out, not only once but twice. It doesn't get better for a brunch and coffee lover like me.
I have booked two trips. This is the safest way to make myself happy. If I know that I have a trip to look forward to, I'm good. The first one will be next week already, and the second one is for easter. Excited much?! Yes!
________________________________________
DANSK: Ronan Keating havde helt ret med hans hit fra år 2000. "Life is a rollercoaster". Jeg fik mine forældre til at sætte denne sang på repeat fra min Hits for Kids CD, hver gang vi kørte i bil. Det var så ikke lige det, dette indlæg skulle handle om. Derimod skulle det handle om, at livet er fuld af up's and down's. Forrige uge følte jeg mig lidt nede. Den der tunge, hænge-med-mulen-følelse, hvor man ikke rigtigt ved, hvad der er galt. Det er en irriterende følelse.
Denne uge har været stik-modsat. Skøn, glad, og så har solen endda skinnet. Så bliver det da ikke bedre. Og jeg synes selvfølgelig, at vi skal prøve så vidt muligt at fokusere på det gode. Livet er fuld af op- og nedture, men lad os hænge os i det gode. Derfor – grunde til at denne uge har været skøn:
Forleden kom jeg hjem til en uventet tom lejlighed. Jeg ringede til min kæreste for at høre, hvor han var henne. "I am at Silvan in Norrabrow" (Nørrebro sagt med amerikansk accent). Der stod han, kunne ikke komme hjem, fordi de nye metro-fliser han havde købt som en overraskelse til mig var for tunge til at få med hjem til Vesterbro. Det betyder, at næste lejlighedsprojekt bliver, at der skal fine metrofliser op i køkkenet. Fanme da en sød kæreste jeg har.
Jeg har også været ekstra sød mod mig selv. Det hjælper uden diskussion også på humøret. Jeg har shoppet online. Jeg har været til en hel times massage hos Samadhi Spa i Indre By, fordi jeg fandt et gammelt gavekort der til. Hvor heldig har man lov at være. Jeg har været til frisøren. Rimelig begivenhedsløst, fordi jeg bare får klippet spidser, men stadig rigtig dejligt. Og så har jeg fået lagt ny shellac på mine negle. Rigtig priviligeret.
Jeg har set en masse venner. Det er også virkelig priviligeret at have tid til det i den grad, som jeg har. Det skal jeg huske.
Min elskede tvillingebror er kommet helskindet hjem efter en måneds rejse i Colombia.
Jeg har spist brunch og drukket cappuccino på en fin café ikke bare én, men to gange.
Og så har jeg booket to rejser. Det er nok den hurtigste måde, jeg kan få mit humør til at stige på. Lidt uhyggeligt, men så snart jeg ved, at jeg har udsigt til en rejse inden for ikke så længe, så er jeg glad. Den første tur er allerede i næste uge. Den anden tur er i påskeferien, som jo også er ganske snart. Jeg glæder mig helt vildt!