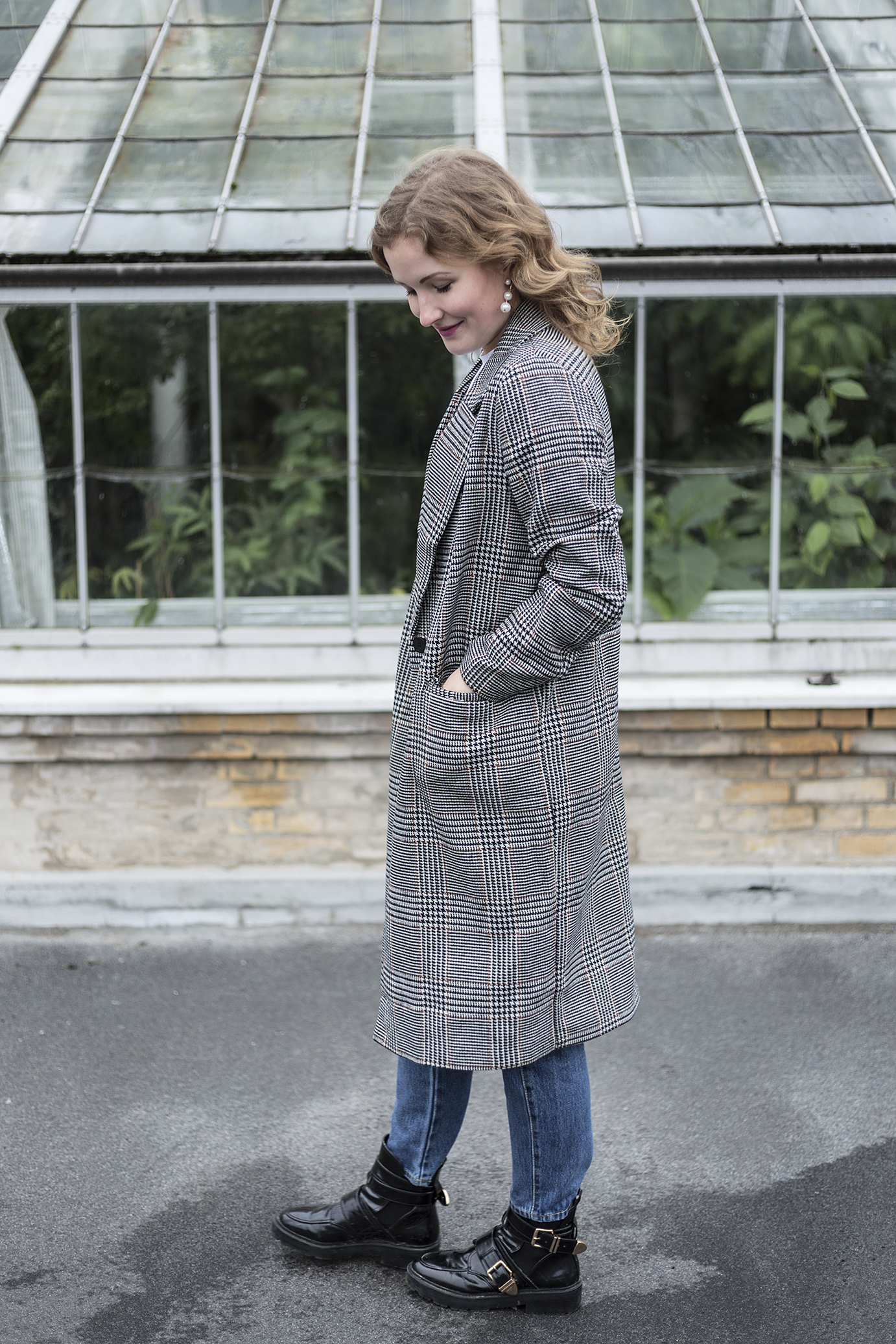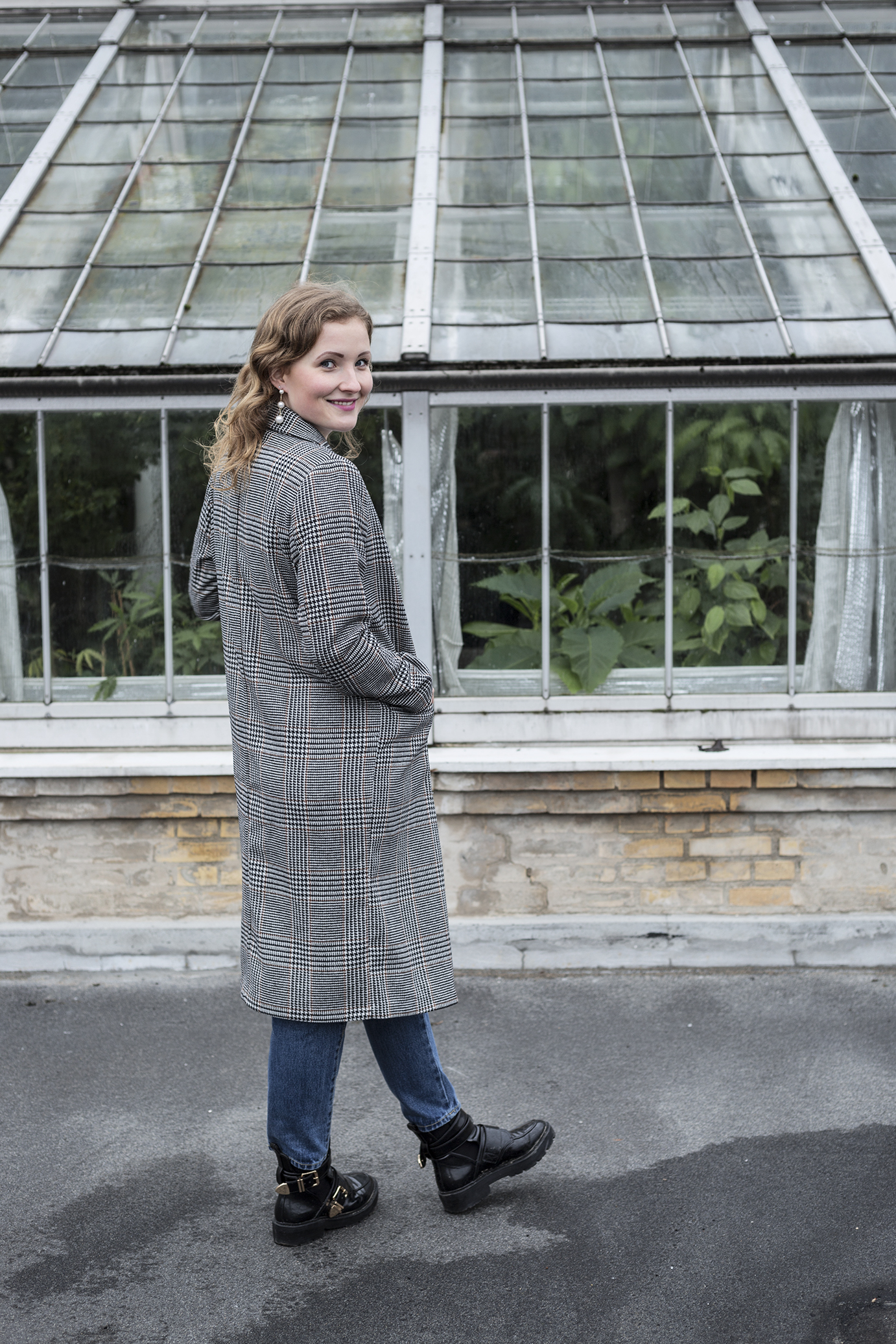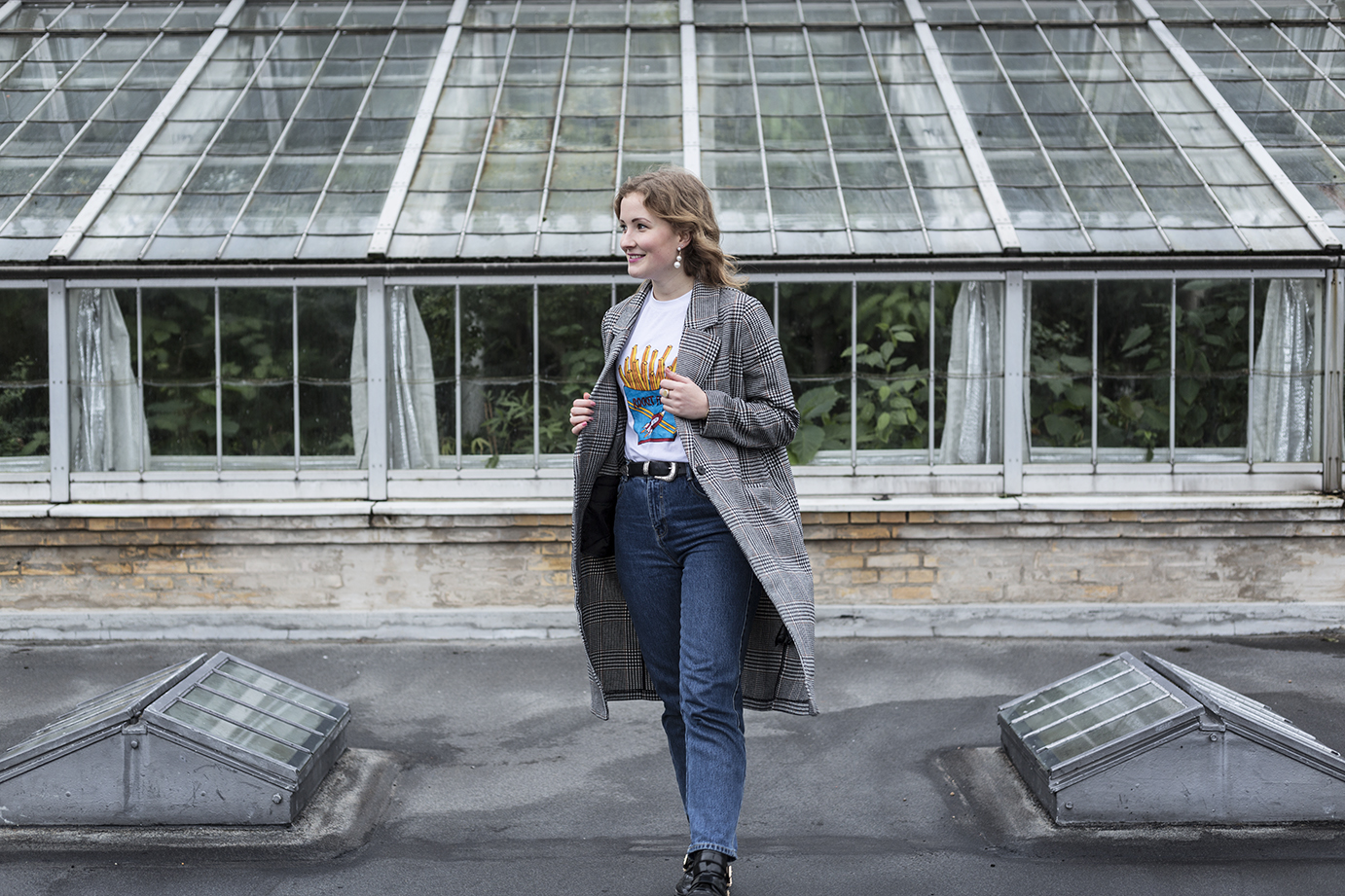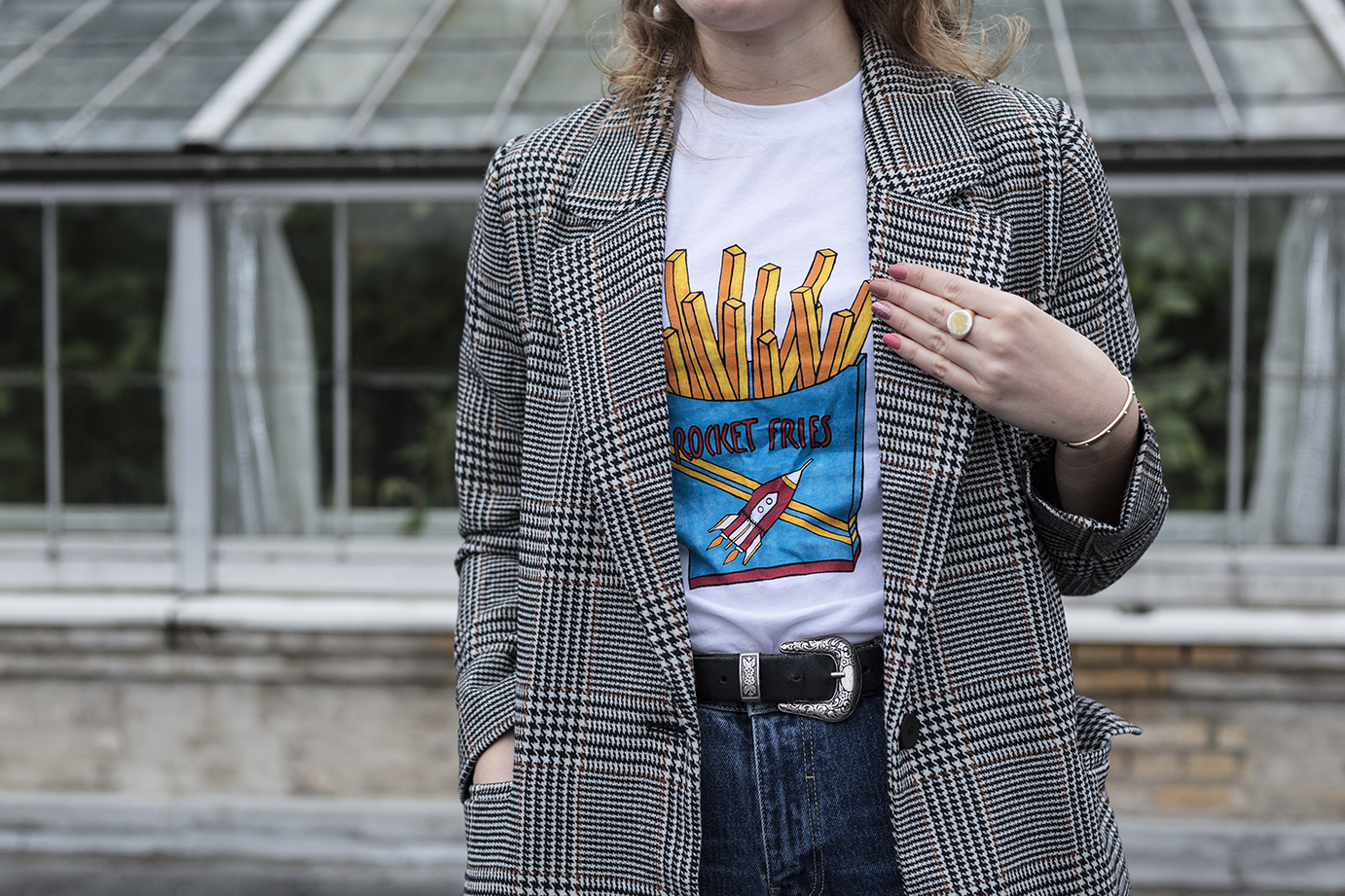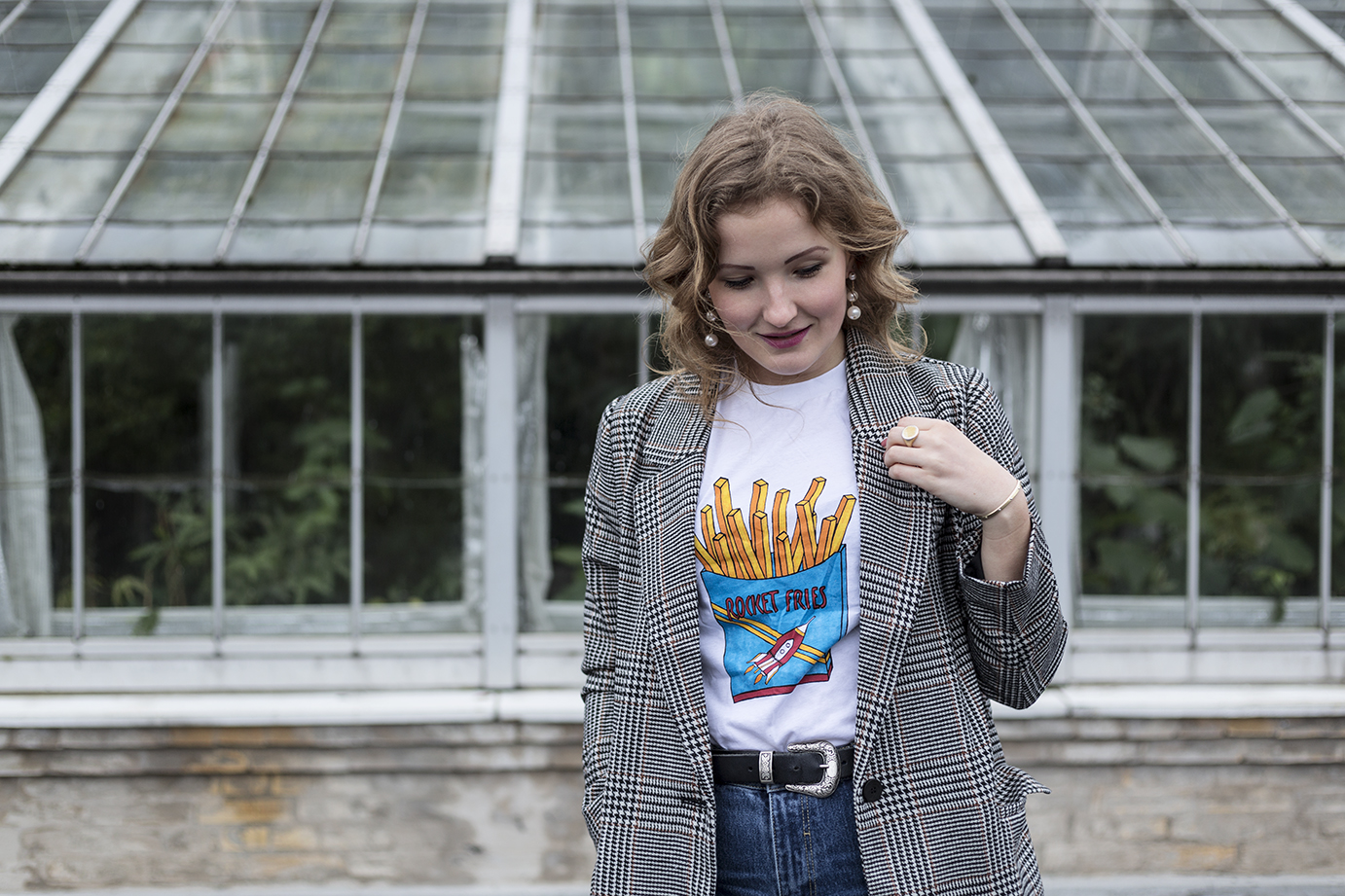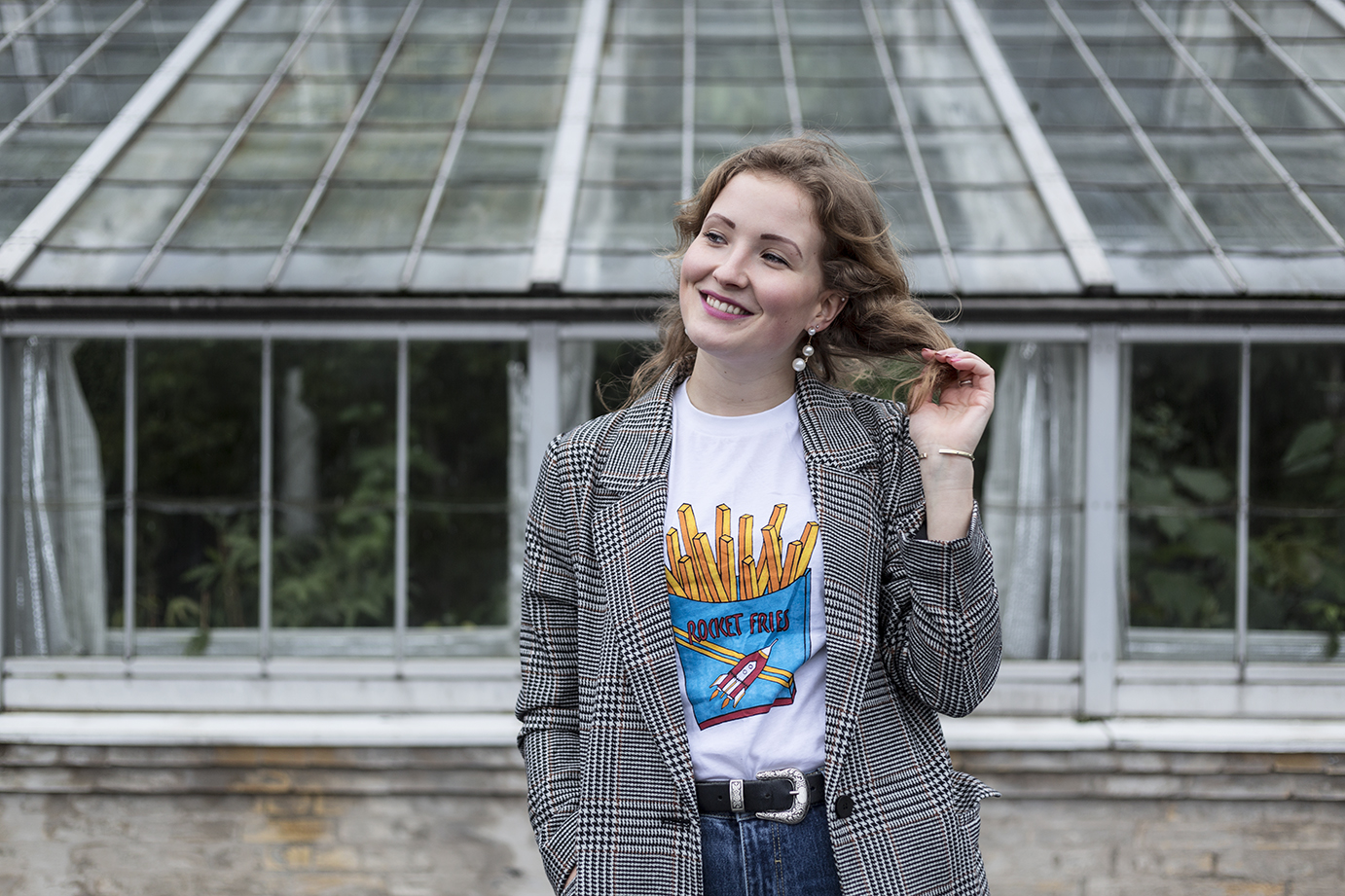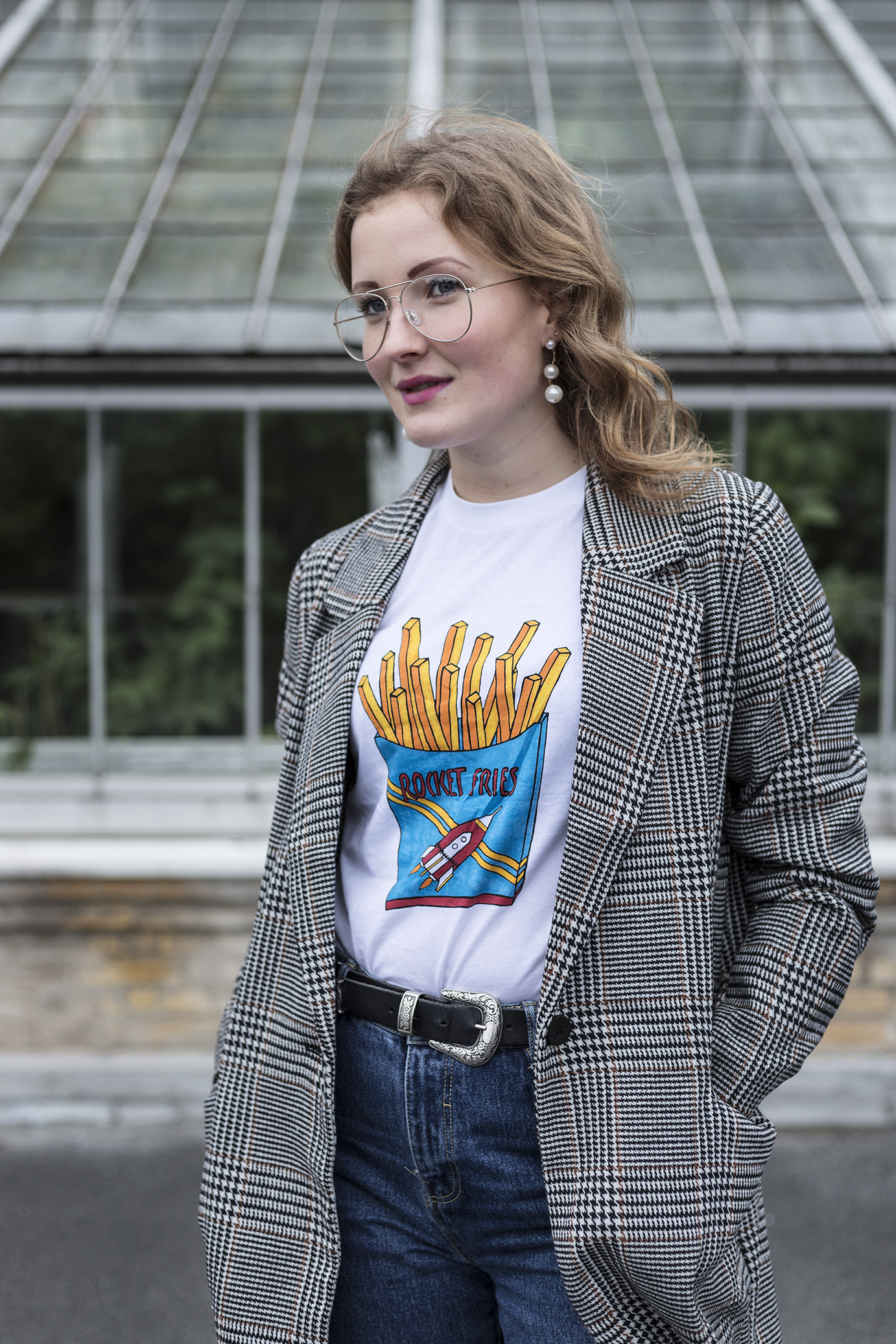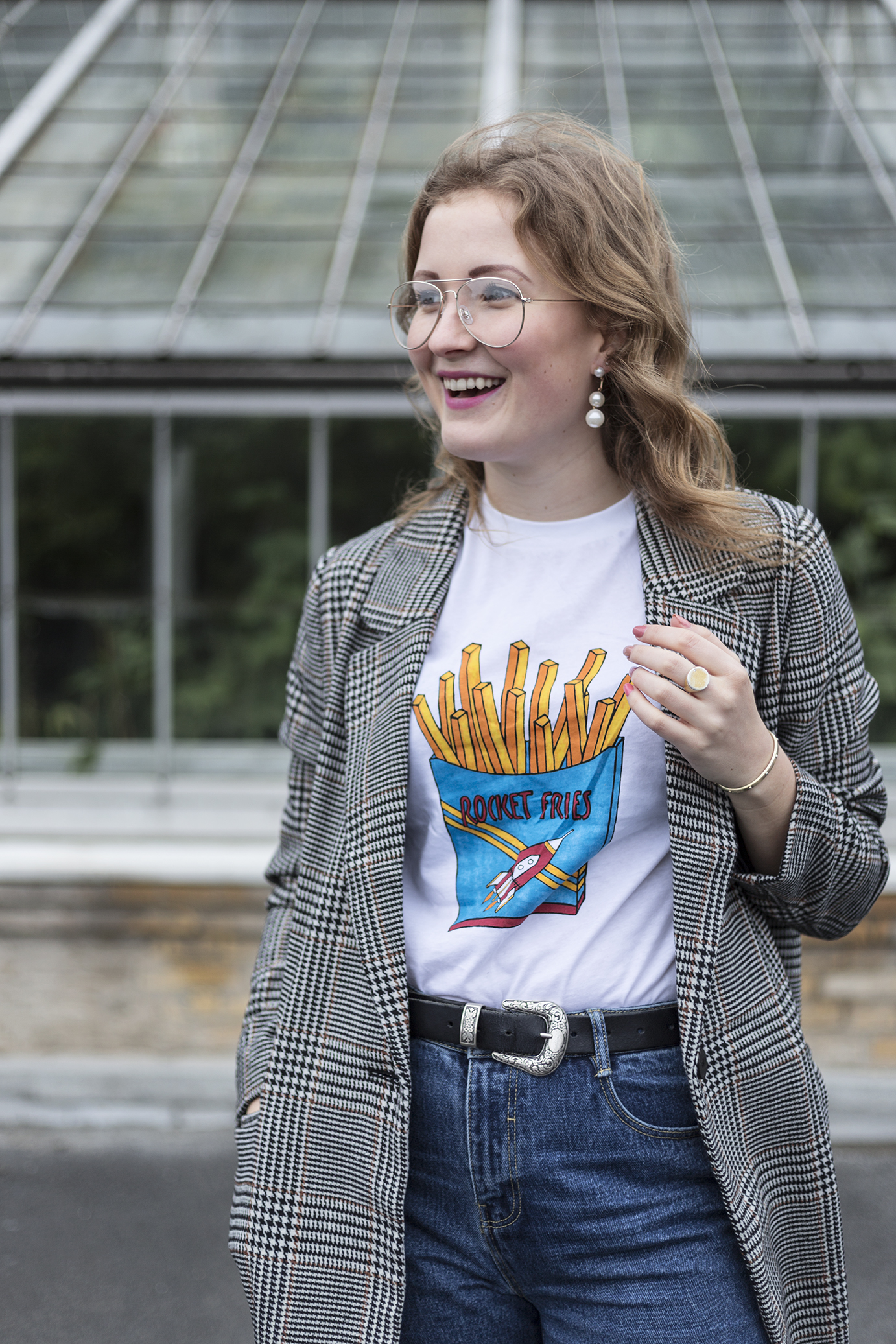 Photos by Martina Lanotte
ENGLISH: It all began one day in H&M, when I was browsing the store with my friend. I showed her a pair of glasses with no prescription and told her that I wanted them. "Why?!" she said. "You don't need glasses!?". I replied that yes, I needed them to look cool. Then, she gave me a brief, concise and harsh lecture on that it is completely ridiculous to wear glasses if you don't need them. They didn't have the glasses in the color I wanted, so I didn't get them right then.
I went straight home and ordered them online. My friend's lecture was still in my head, but I justified my purchase of glasses by the fact that people wear things they don't need all the time such as hair bands,  jewelry, high heels and so on. It was clear that I didn't need the glasses to able to see clearly but in order to go for a specific look.
When I received the glasses, tried them on and showed them to my boyfriend, his reaction to the glasses was rather dull. The day after, I met my awesome photographer to shoot this look, and for the first time, I heard a positive reaction to them. She loved the look. And I think she did pretty good with capturing it.
When the shoot was over and I received the edited photos, I showed them to my parents. They burst out laughing. Because of the glasses. The next day, several friends tagged me and sent me photos of a post, the Danish version of The Fat Jew had made. He had compiled several selfies of bloggers wearing the same glasses. The caption said that if anyone wants to become a fashion blogger, they just have to get these glasses. I don't think I have ever worn something that small that so many people have had some many different opinions on. It is quite funny. What is your take on this? What do you think about the glasses? Is my look better with them or without them? Haha!
________________________
DANSK: Det hele startede i H&M, hvor jeg kiggede på tøj med en veninde. Jeg faldt over brillerne. Blogger-brillen uden styrke eller andet formål. Jeg prøvede dem på og sagde til min veninde, at dem ville jeg gerne have. Hun kiggede forbavset på mig, spurgte hvorfor. Jeg sagde, at jeg synes, de var seje og sjove. Så fik jeg ellers en opsang og lektion i, at man i hvert fald ikke skulle gå med briller, hvis man ikke havde brug for dem. Det var da komplet latterligt.
Brillerne i butikken var i sølv. Jeg ville have dem i guld. Senere på aftenen bestilte jeg dem i stedet for fra H&Ms hjemmeside. På trods af min venindes opsang, retfærdiggjorde jeg mit køb ved at tænke på, at folk da hele tiden går i ting, som de ikke har brug for. Jeg nævner i flæng: hårbånd, øreringe, silketørklæder, højhælede sko. Jeg havde altså ikke brug for brillerne for at kunne se, men derimod for at se sej ud.
Et par dage efter ankom brillerne. Jeg prøvede dem på og viste dem til min kæreste. Hans reaktion var ikke nævneværdig. Han rynkede på næsen og sagde vist bare, at jeg da så fin ud. Dagen efter mødtes jeg med min dygtige fotograf for at forevige brillerne i ovenstående outfit-billeder. Hun var vild med looket og brillerne. Jeg fortalte hende historien og sagde, at derfor ville jeg altså også godt have nogle billeder både med og uden brillerne på.
Da jeg så fik tilsendt det færdige resultat, viste jeg mine forældre billederne. De døde begge to af grin. Især min mor synes, at det var det sjoveste. Men bortset fra det sagde hun da også, at det så meget godt ud, da hun først lige var kommet sig over sit grineflip.
Morgenen efter vågnede jeg op og så, at en masse af mine venner havde tagget mig i Anders Hemmingsens opslag på Instagram, der handlede om, at hvis man ville være blogger, så skulle man bare anskaffe sig blogger-brillen. Sjoooooovt! 😉 Jeg tror aldrig nogensinde, at jeg har iført mig noget, som har fået så meget opmærksomhed og så mange forskellige holdninger med på vejen fra folk omkring mig. Hvad synes I? Er de komplet latterlige de briller? Er de virkelig meget værre end så meget andet "mode", vi ifører os for at være med på beatet? Hvilke af ovenstående billeder er bedst – dem med eller uden briller?