ENGLISH (DANISH VERSION BELOW) It is July and that calls for another round of throwback to what happened in my life a year ago. July 2016 I spent a whole month in New York City, and it was great. Luckily, I am doing the same thing all over again, repeating last summer my spending (almost) a month in New York. I am so excited! Leaving in five days, and the countdown has begun!
SEE ALSO: THIS IS WHAT HAPPENED A YEAR AGO #1 & THIS IS WHAT HAPPENED A YEAR AGO #2 & THIS HAPPENED A YEAR AGO #3 & THIS HAPPENED A YEAR AGO #4
_____________________________________________
DANSK: Det er juli, og det betyder en ny omgang af throwback og et lille tilbagekig på, hvad jeg lavede sidste år, altså i juli 2016. Jeg var i New York en hel måned, og i år gentager jeg successen. Jeg tager nemlig til New York på onsdag og  bliver næsten en måned. Da jeg skulle finde billeder til dette indlæg, steg spændingen indeni, og jeg glæder mig SÅ meget til at skulle til New York igen <3
LÆS OGSÅ: THIS IS WHAT HAPPENED A YEAR AGO #1 & THIS IS WHAT HAPPENED A YEAR AGO #2 & THIS HAPPENED A YEAR AGO #3 & THIS HAPPENED A YEAR AGO #4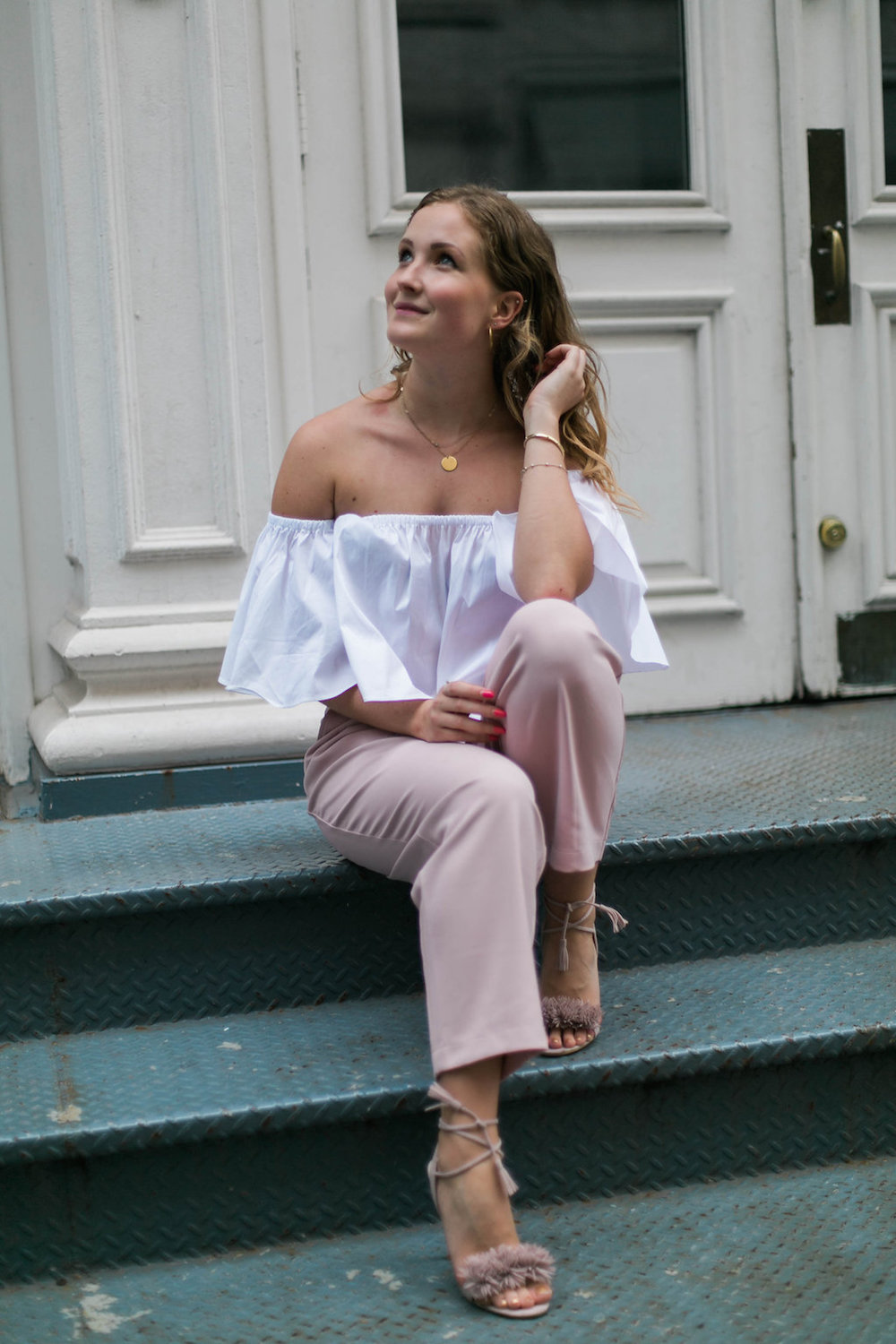 Being in New York has to include Soho strolls. I love Soho and I am so excited to stay in Soho for the first time. I still love Brooklyn though! Photo by Kayla Tiffany. / Når man er i New York, skal man strolle rundt i Soho. Denne sommer skal jeg bo i Soho, Manhattan, for første gang. Jeg elsker dog stadig Brooklyn <3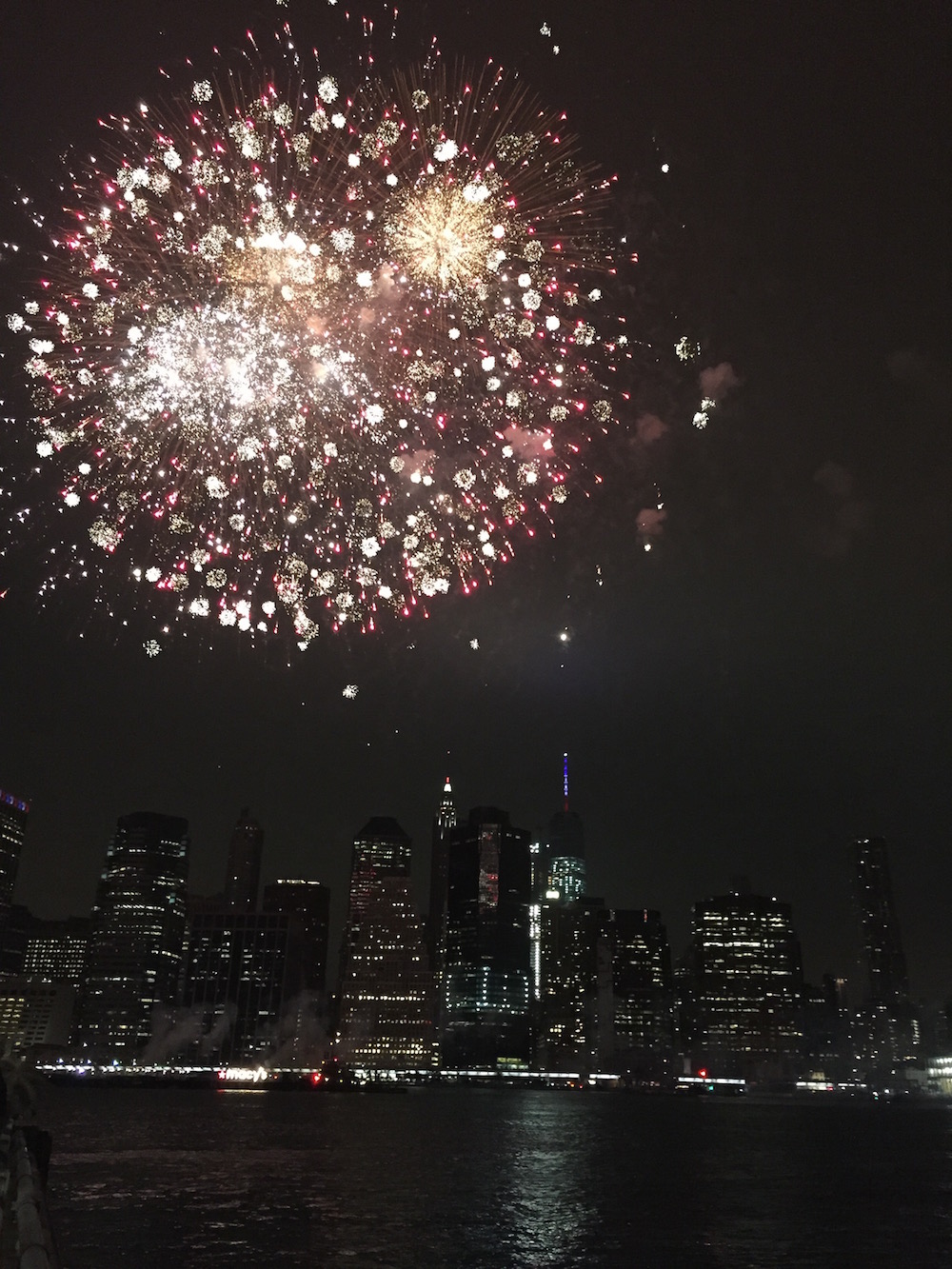 And we celebrated the 4th of July by watching the fireworks. Very memorable! / Vi fejrede 4th of July og så fyrværkeri over vandet mellem Manhattan og Brooklyn. En aften jeg aldrig vil glemme 🙂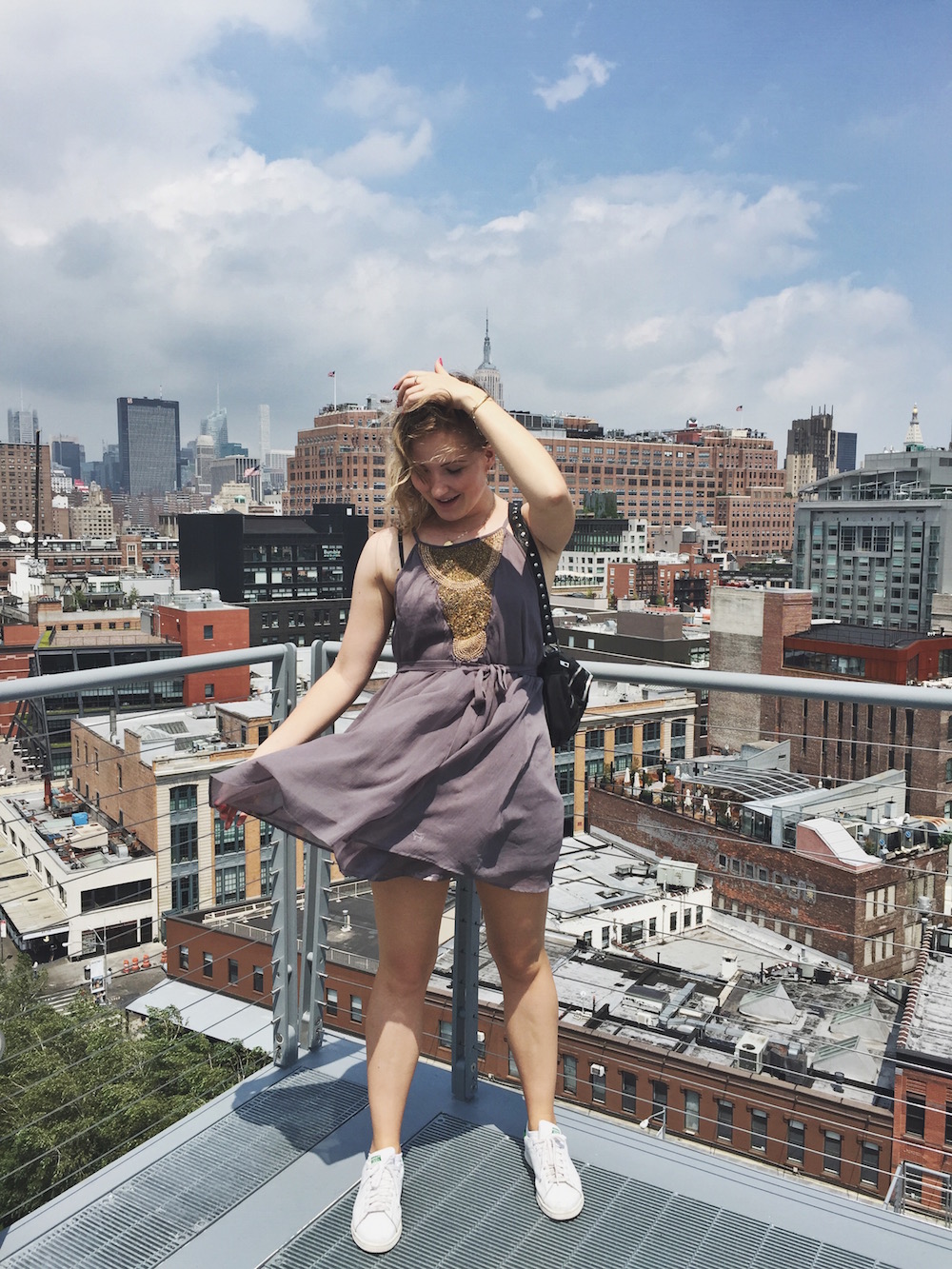 Visited The Whitney by The High Line. Great museum and a plus was this rooftop with a pretty nice view. / Museumsbesøg på The Whitney ved The High Line. Fed udstilling og et plus var denne rooftop med en ret god udsigt.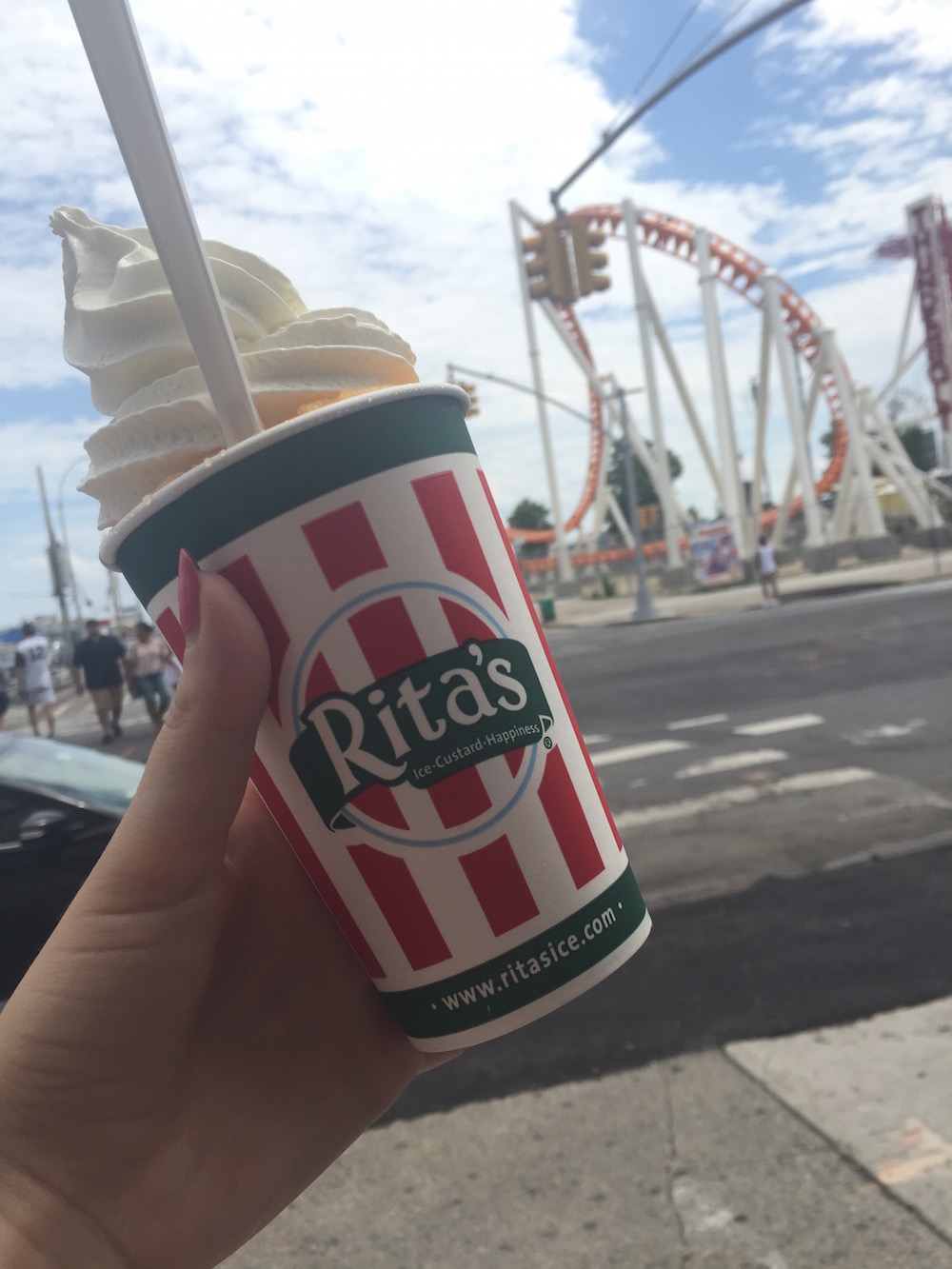 Not to complain: but it gets really hot in NYC, especially for a Scandinave like me! A trip to the beach is a must. And so is a visit to Rita's! / Nu skal jeg ikke klage…: men New York bliver så sindssyg varm om sommeren. En tur til Coney Island og strand (ikke verdens bedste strand, men helt sikkert et sjovt sted) er et must. Det samme er en tur omkring Rita's, der laver vilde is med en blanding af slushice, softice og is. Only in America 😉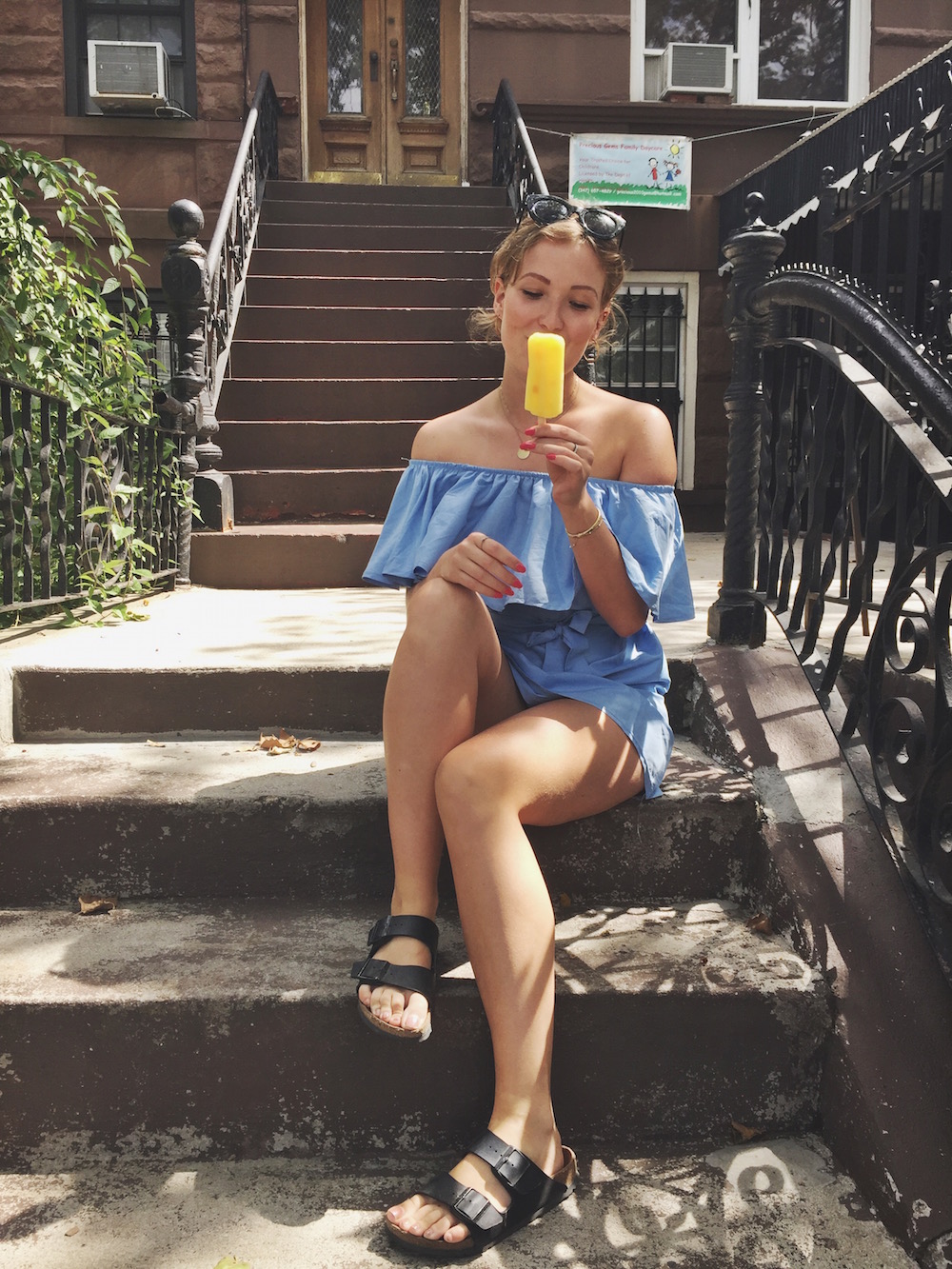 Cooling down. Sun and 35 degrees call for posicles! / Køler ned. 35 grader og høj sol kalder på is. Her foran min kærestes gamle lejlighed.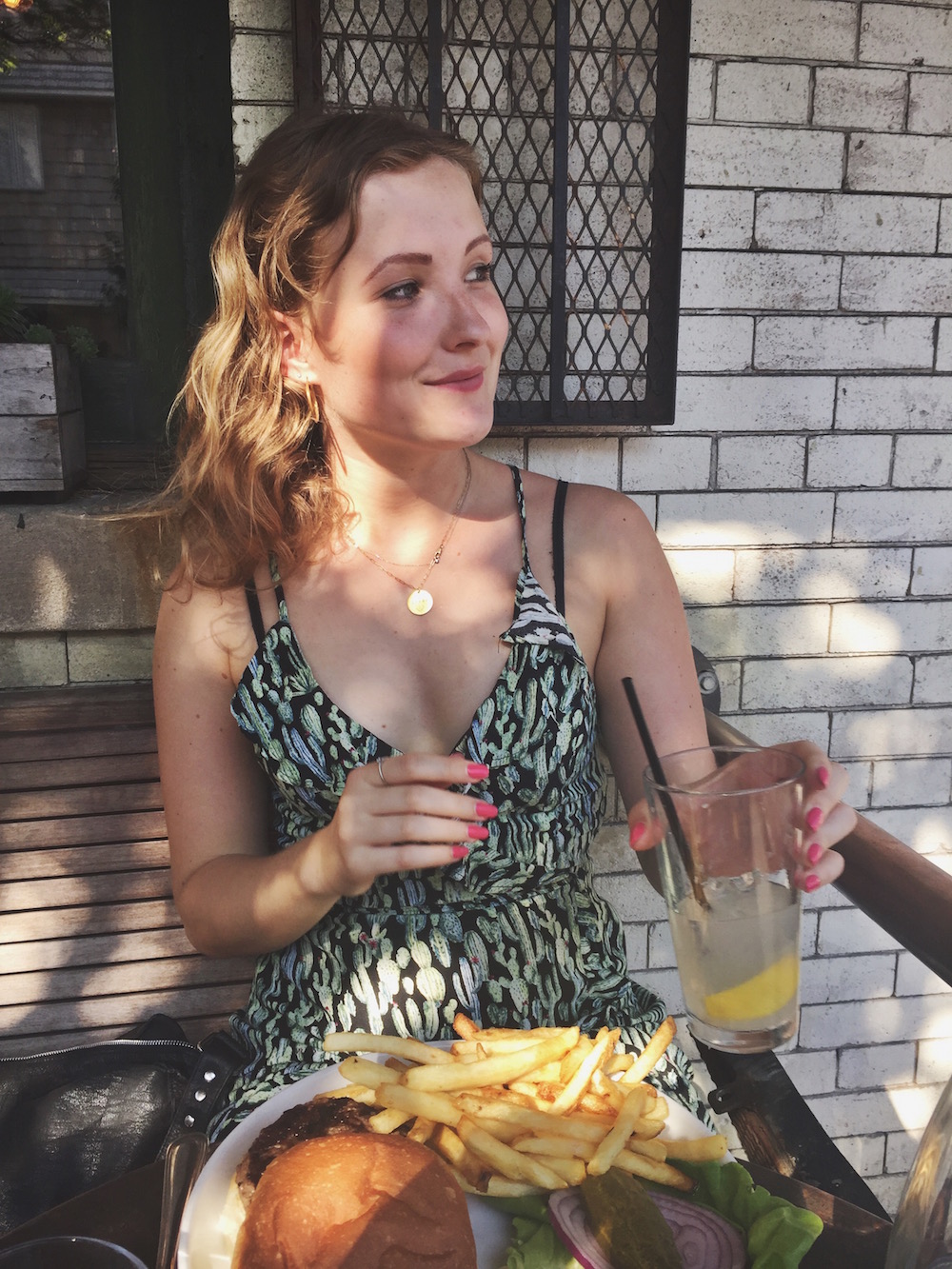 Five Leaves, burgers and fries and fresh lemonade. I can't wait!!! / Five Leaves i Williamsburg (som desuden laver geniale amerikanske pandekager), burgers og pomfritter og frisk lemonade. Jeg kan ikke vente!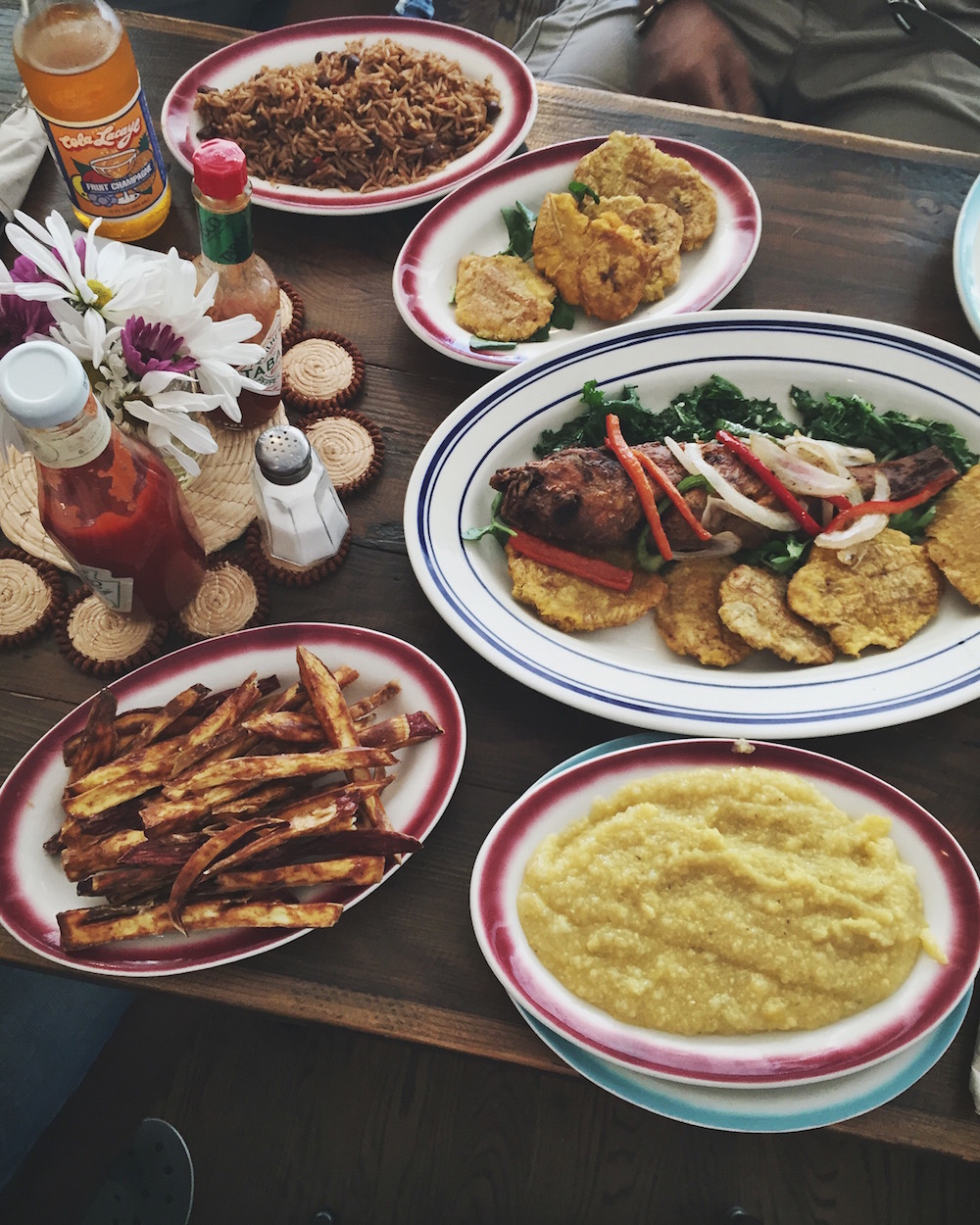 And something else I can't wait having all the time (which is also pretty hard to find in Copenhagen) Caribbean and South American food! YES PLEASE! / Og noget andet jeg heller ikke kan vente med at spise (og som i den grad er svært at finde i København) Caribisk og Sydamerikansk mad. YES!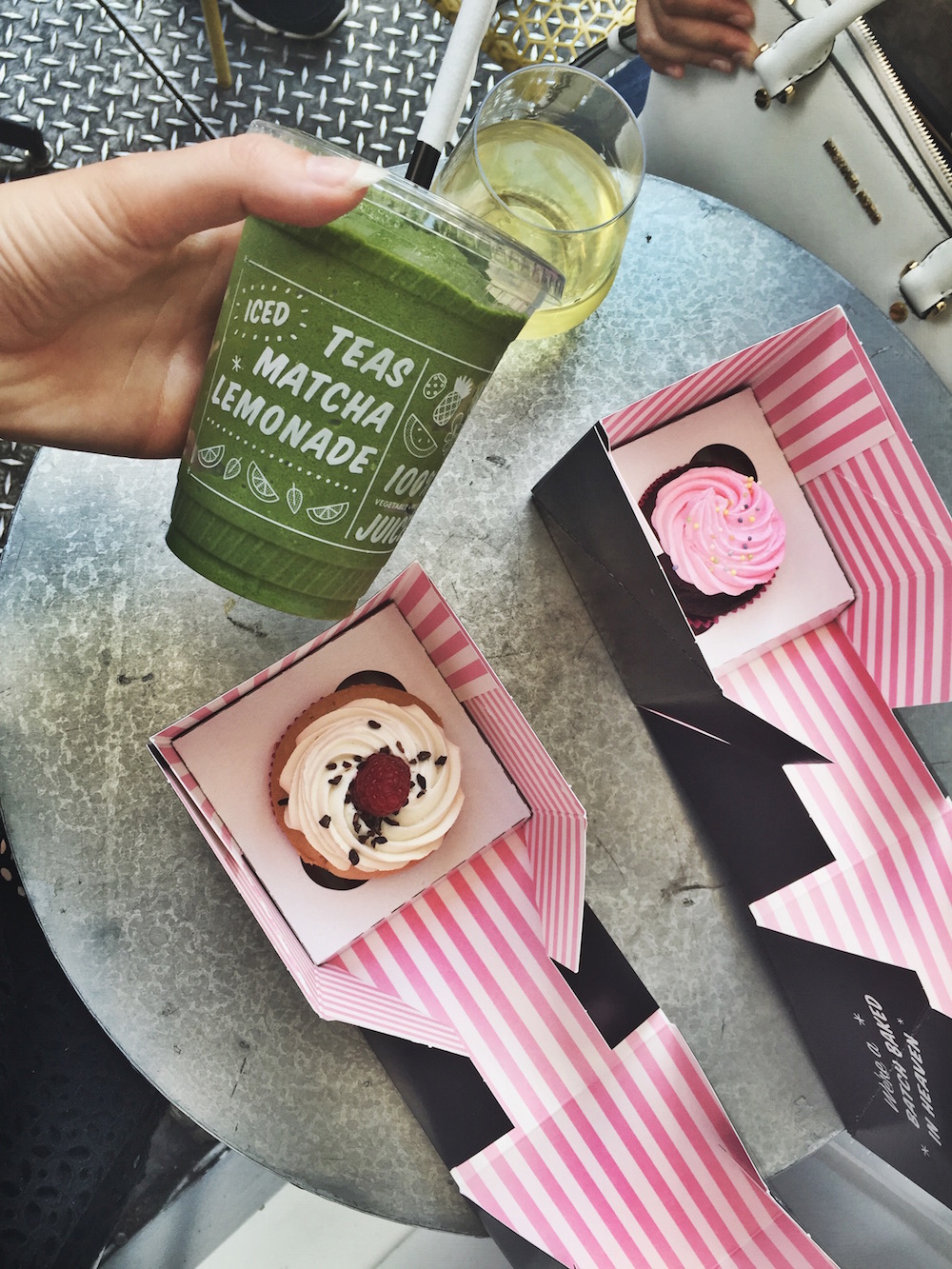 And last but not least, I am excited for my favorite green smoothie ever from By Chloe (oh, and their cupcakes are ok too…. ;)) / Og sidst men ikke mindst, så glæder jeg mig til at drikke den bedste smoothie from By Chloe. Deres cafe ligger lige ved siden af lejligheden. Nå ja, deres cupcakes er heller ikke værst…