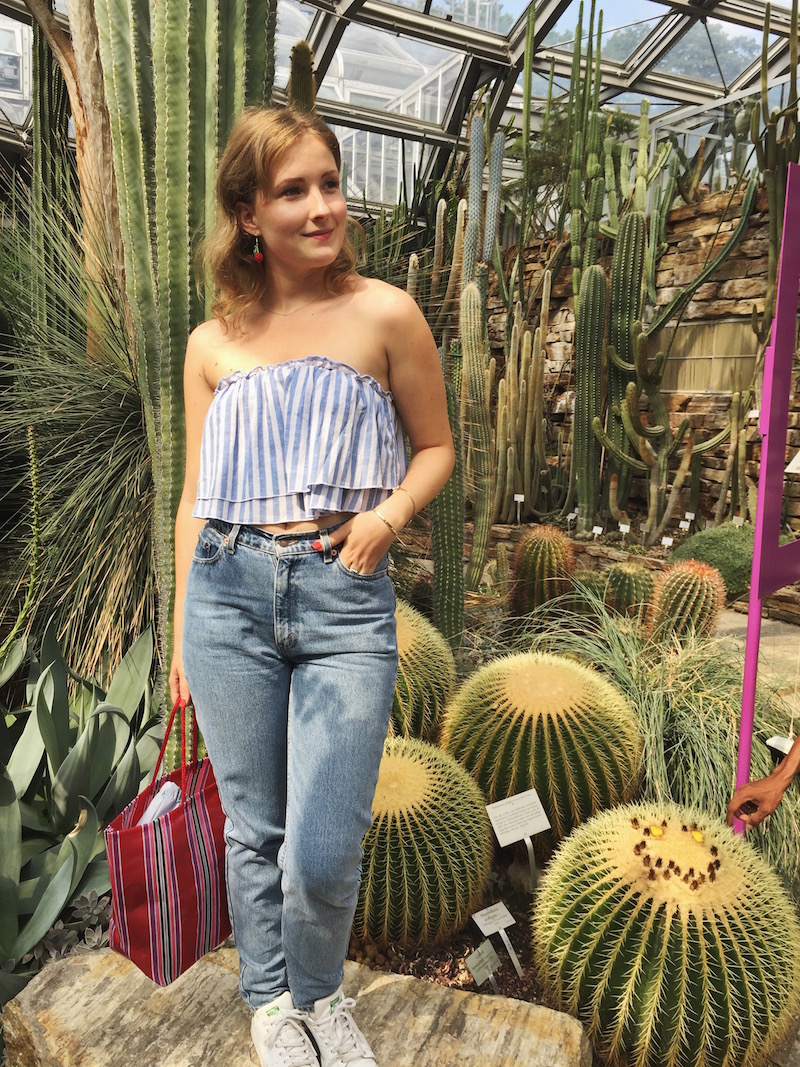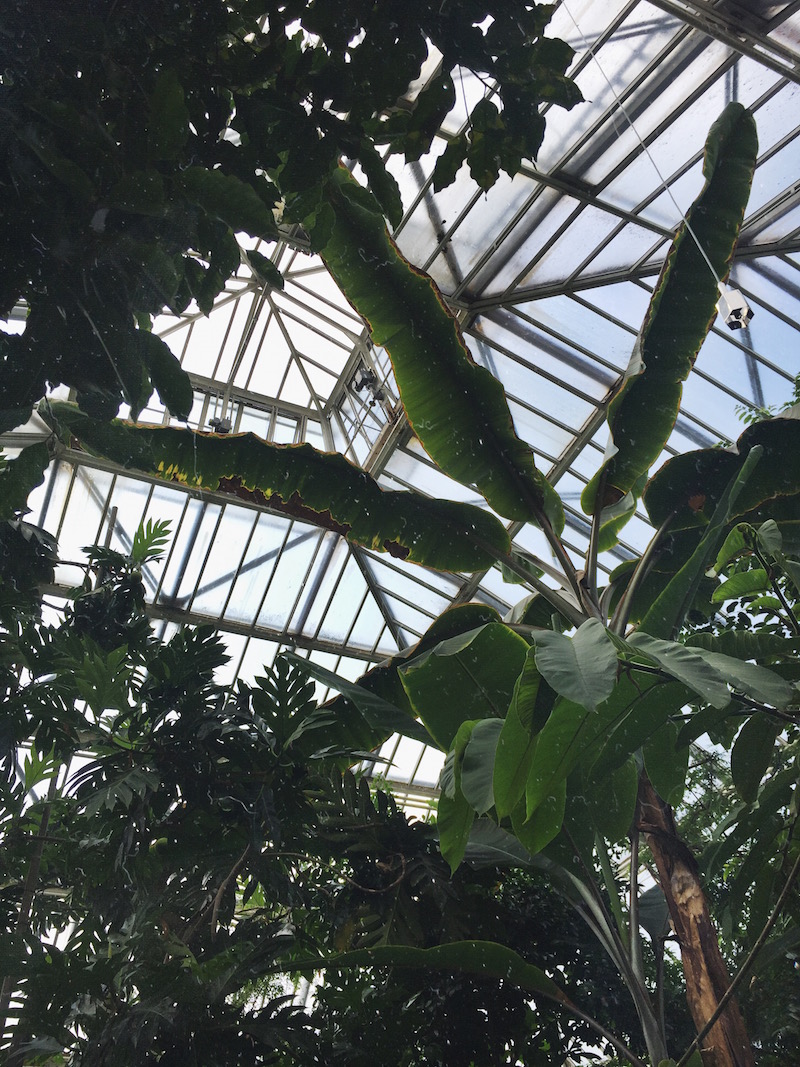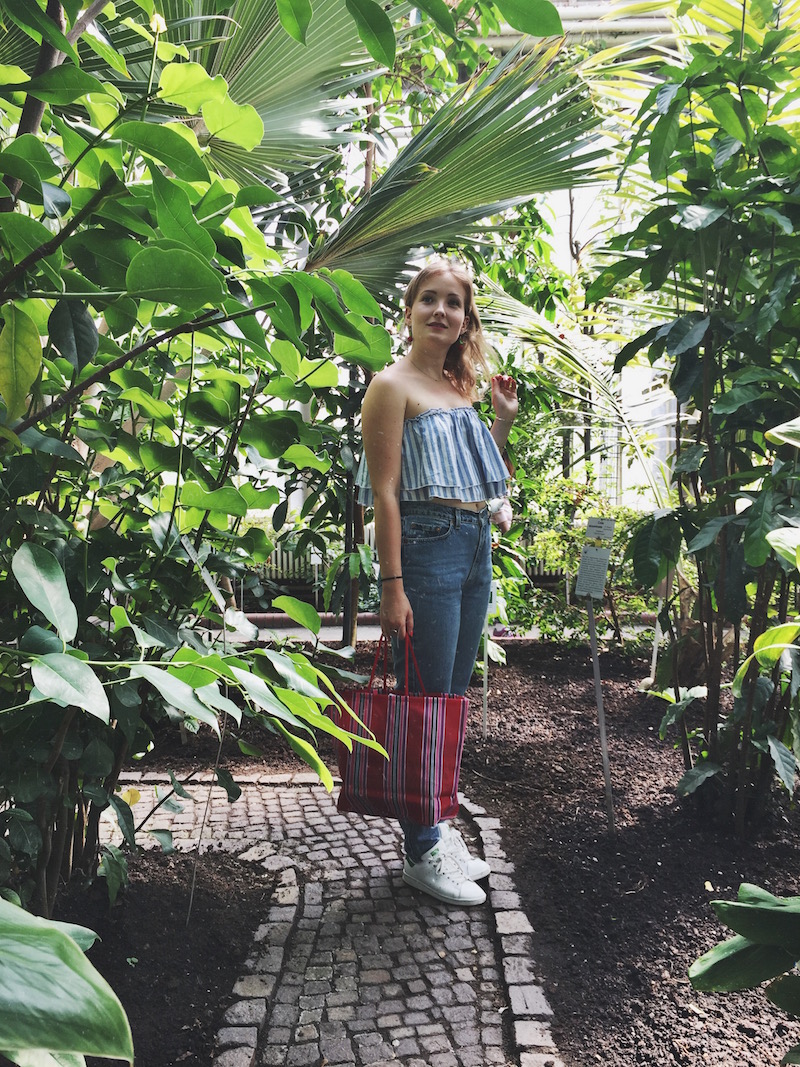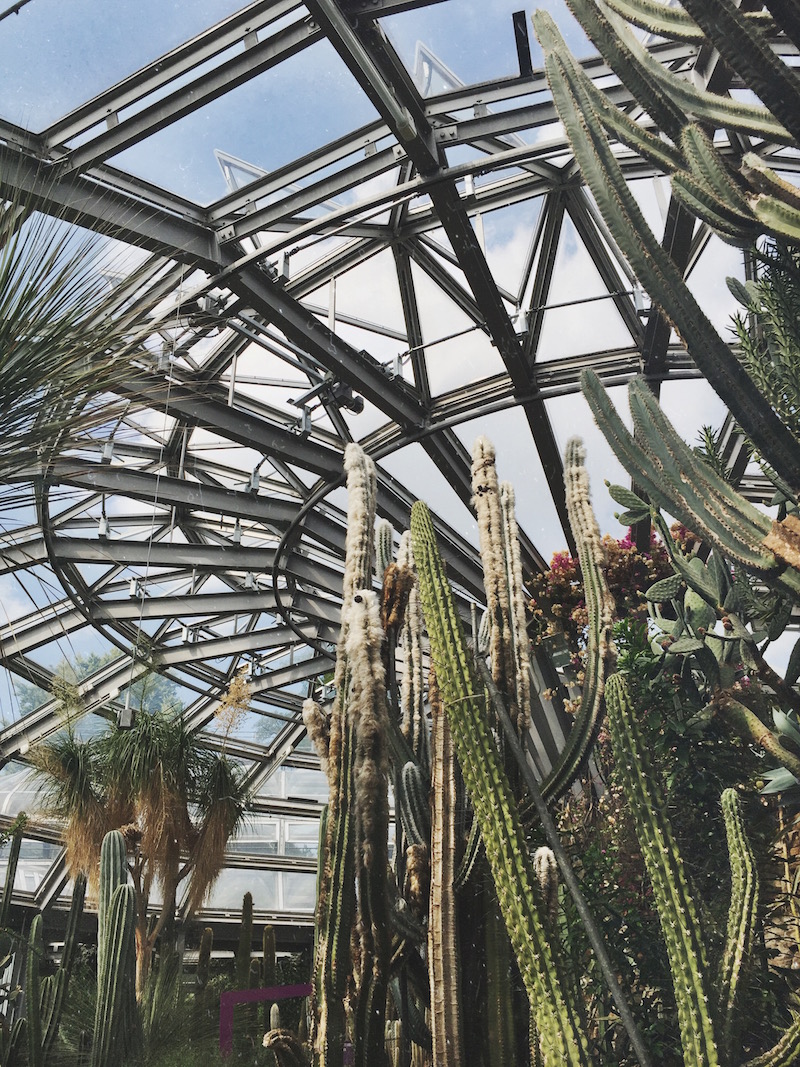 ENGLISH (DANISH VERSION BELOW)
I have a long list of things I wanna do and places wanna I see in Berlin. It is never-ending. Even after living in the city for more than three years and coming back to visit quite often, I fall into habits and routines and it is actually quite rare that I explore something completely new. Especially if it involves having to take public transportation to get there. I am always on my bike!
This morning I woke up with an urge to explore. I looked on my Berlin to do list and picked visit the Botanical Garden. An hour later, I was on a train heading there. Getting to the Botanical Garden took around 45 minutes in total, two u-bahns and one bus. Not bad, at all.
The Botanical Garden has an entrance fee of six euro, three euro if you are a student. It is located in the Steglitz/Dahlem and it was so nice to explore and see something new in Berlin. It always baffles me how big the city is. Endless places to explore, endless things to see. The Botanical Garden was by far the biggest I have ever visited. It had at least thousands of plant species, different greenhouses showcasing plants from different geographical areas as well as endless outdoor spots and a whole forest. It is definitely worth a visit if you are in Berlin looking for something new to do.
Received as a gift: For the trip, I wore a new top that I got from SheIn. It was a steal, and I was a little scared of the quality. I had no reason to, because it is so cute and feels really good. It came as a set with a matching. Unfortunately, I had too many patatas bravas in Barcelona. That means one thing: more carrots and stepmaster when I get back to Copenhagen! 😉
Botanical Garden Berlin 
Königin-Luise-Straße 6-8, 14195 Berlin
_______________________________________
DANSK: 
Jeg har en uendelig liste over steder jeg gerne vil besøge i Berlin. Selvom jeg boede her i tre år og har været her mange gange både før og efter, så har jeg mine yndlingssteder, vaner og rutiner. Det betyder, at når jeg er her, kommer jeg hurtigt til at lave de samme ting. Det er altså ikke altid, at jeg får tjekket steder af på min liste af nye steder jeg skal besøge i Berlin. Især ikke hvis det involverer, at jeg skal med offentlig transport for at nå frem. Jeg er altid på cykel!
Denne morgen var dog anderledes. Jeg vågnede op med en oplevelses-kløe og lyst til at prøve noget nyt. Jeg fandt min Berlin-note frem på telefonen, og mit valg faldt på at besøge Berlins Botaniske Have. En time senere sad jeg i u-bahnen på vej. Det tog mig omkring 45 minutter at komme frem med to forskellige u-bahns, en bus og en cappuccino to-go som tro følger. Det var lige til at klare.
Indgangen til Den Botaniske Have koster seks euro, og det halve, altså tre euro, hvis du er studerende. Haven ligger i Steglitz/Dahlem, et af de ydre områder i Berlin. Det er sjovt at se nye områder i byen, og hver gang er jeg forbløffet over, hvor stor byen egentlig er, og hvor uendelig mange nabolag og bydele, byen er sammensat af. Alle med deres egne rådhuse, shoppecentre, strøg og typer. Byen synes uendelig, og jeg tror aldrig, at jeg kommer igennem min Berlin to do – liste. I dag fik jeg dog krydset et spot af listen, og det må da siges at være fremgang.
Haven var helt vidunderlig. Kæmpemæssig med tusindevis af plantesorter, drivhuse og udendørsområder samt to hyggelige caféer. En tur hertil kan I den grad anbefales, og det behøver ikke engang være et heldagsprojekt.
Modtaget som en gave: Jeg havde min nye, stribede top på fra SheIn. Jeg var lidt nervøs for kvaliteten, prisen taget i betragtning. Det havde jeg dog ingen grund til, for den er så fin. Der hører en matchende nederdel til, men jeg må indse, at jeg har spist lidt for mange patatas bravas i Barcelona. Det betyder lidt flere gulerødder og stepmaster, når jeg kommer hjem til København om et par dage. Det passer mig også fint ovenpå en meget lang ferie <3
Botanischer Garten Berlin 
Königin-Luise-Straße 6-8, 14195 Berlin