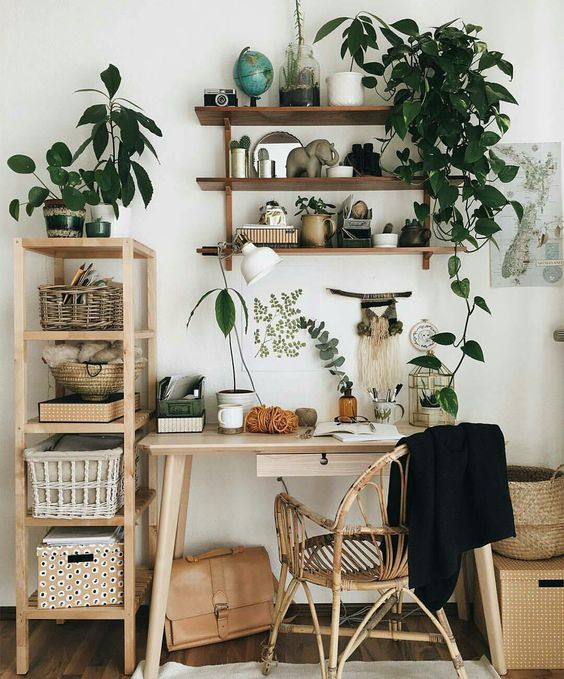 ENGLISH (DANISH VERSION BELOW)
It is still October and time for the third post in my October theme "Are you addicted to your phone". I have already shared a post about what the signs of phone addiction are. You can test yourself and find out if you spend a little too much time on your phone. The second post contains 34 tips and tricks on how to waste less time on your phone and be more mindful.
In this post, I will share three apps that can help you in becoming less attached to your phone.
Moment: Are you ready to find out how much time you actually spend on your phone? The app moment will tell you just that. After you've spent some time tracking your phone usage and realized that it is too much, you can set up daily phone use limits and the app will tell you when you have reached your limit. A real eye-opener!
Freedom: After installing Moment and finding out how much time you spend on your phone, it is time to do something about it, right? Freedom lets you set personal limits and boundaries and blocks certain apps or websites depending on your wishes and needs. Maybe you want to create a limit that everyday between 9-11 am, Freedom must block your phone so you can't use it because you must focus at work. It is tough, but it works, and you get to decide for yourself what to block and when to block it.
Forest: Games are fun and don't we all love them? This game is changing things around and it is about building a beautiful forest. However, the trees only grow whenever you are not using your phone, and the longer periods you are off your phone, the more they grow. You want that beautiful forest, right? Then better stay off your phone 😉
Do you know these apps already? Do you think they could work for you? Stay tuned for next week's post. I will be sharing my personal story about my precautions when it comes to my phone usage.
_________________________
DANSK: Oktober er her endnu, og jeg kører fortsat mit telefon-afhængighedstema. Jeg har skrevet to indlæg inden for temaet indtil videre. Det første indlæg handlede om forskellige tegn på, at du bruger liiiidt for meget tid og energi på din telefon. Det andet indlæg i rækken handlede om 34 konkrete råd til, hvordan du kan lægge din telefon fra dig.
I dette indlæg skal det handle om tre apps, du kan bruge til at være mindre online, samt to bonustip, nemlig en super-fed podcast, du kan lytte til og en god bog, der også handler om emnet. Læs med!
Tre apps der kan hjælpe dig med at være mindre online
Moment: Er du klar til at finde ud af, præcist hvor meget tid du egentlig bruger på din telefon om dagen? Downloader du appen Moment, kan den give dig svaret. Det er virkelig en øjenåbner, måske lidt chokerende og uhyggeligt. Når du har brugt Moment i noget tid og er klar til at tage affære, kan du sætte daglige mål over, hvor meget tid du må være på din telefon, og så vil Moment fortælle dig, når du har nået din grænse.
Freedom: Efter du har downloadet Moment og fundet ud af, hvor meget tid du bruger på din telefon, vil du sikkert have lyst til at gøre noget ved det. Det kan Freedom hjælpe dig med. Freedom er en klog app, der har forskellige muligheder, der gør det muligt for dig at sætte blokeringer og grænser på, hvornår du må bruge hvilke apps og hvor længe. Du kan eksempelvis sætte en automatisk blokering hver dag klokken 9-11, der sørger for, at du kan få arbejdet i gennem i disse timer uden at tjekke din telefon. For ja, hvis du så prøver at tjekke din telefon eller en bestemt app i dette tidsrum, er du kort sagt blokeret. Det er simpelthen ikke en mulighed.
Forest: Hvem elsker ikke lege og spil? Forest er et spil til telefonen, der handler om at gro en smuk skov fyldt med grønne træer. Her til det sjove: træerne kan dog kun vokse, når du ikke bruger din telefon, og jo længere tid du ikke bruger din telefon ad gangen, jo hurtigere vokser de. På den måde får du også flere point til at købe nye træer for. En lille konkurrence har da aldrig skadet nogen.
+ 4: Jeg er mobilafhængig med Thomas Skov. I en podcast af fem afsnit á cirka 30 minutter, tager TV-vært og blogger, Thomas Skov os med på sin rejse og sit forsøg på at undslippe sin telefonafhængighed. Han er meget afhængig, og det indrømmer han også selv. I de fem afsnit, besøger Thomas lægen Imran, der har skrevet en bog om telefonafhængighed. De har nogle interessante, lærerige samtaler. Thomas besøger også forskellige personligheder, der hver har en holdning om, hvordan man skal bruge sin telefon. Meget interessant og meget inspirerende. Du kan lytte til podcasten på iPhone appen "Podcast" eller hos DR lige her.
+ 5: Sluk: Kunsten at overleve i en digital verden af Imran Rashid. Føromtalte læge Imran Rashid, der hjælper Thomas Skov med at blive fri af sin telefon, har skrevet en yderst populær bog om samme emne. Her udforsker han, hvad telefonen, apps og de sociale medier gør ved os og vores hjerner samt giver gode tips til, hvad vi som storforbrugere kan gøre. Læs også Imrans 10 råd til at blive fri af telefonen lige her.
Kender du disse apps i forvejen? Og hvad med bogen og podcasten? Hvis ikke, kan jeg anbefale, at du først går i krig med Thomas Skovs podcast. Den er en god introduktion, og nogle af ovennævnte apps bliver også nævnt og beskrevet i "Jeg er mobilafhængig med Thomas Skov".