ENGLISH: Another month, another throwback to last year which was pretty uneventful when it comes to traveling and doing fun things, but very eventful as I was at my first semester at university. Also, last year, a very big thing happened in my life. After living with my parents for a few months searching for a place to live in Copenhagen, I found an amazing apartment! And I got to buy it! Here is a little recap of what happened a year ago <3
SEE ALSO: THIS IS WHAT HAPPENED A YEAR AGO #1 & THIS IS WHAT HAPPENED A YEAR AGO #2 & THIS HAPPENED A YEAR AGO #3 & THIS HAPPENED A YEAR AGO #4 & THIS HAPPENED A YEAR AGO… #5 & THIS HAPPENED A YEAR AGO #6 & THIS HAPPENED A YEAR AGO #7
________________________________________
DANSK: Endnu en måned, endnu et tilbageblik på hvad der skete sidste år. November var pretty uneventful, fordi jeg havde travlt med at gå i skole, og det gik det meste af min tid med. Bortset fra det, skete der noget ret stort i mit liv. Efter at have boet hos mine forældre i en måned, hvor jeg brugte uendeligt med tid på at søge efter et sted at bo, dumpede der nærmest en lejlighed ned i skødet på mig. Og jeg blev således andelsejer! Læs mere nedenunder <3
LÆS OGSÅ: THIS IS WHAT HAPPENED A YEAR AGO #1 & THIS IS WHAT HAPPENED A YEAR AGO #2 & THIS HAPPENED A YEAR AGO #3 & THIS HAPPENED A YEAR AGO #4 & THIS HAPPENED A YEAR AGO… #5 & THIS HAPPENED A YEAR AGO #6 & THIS HAPPENED A YEAR AGO #7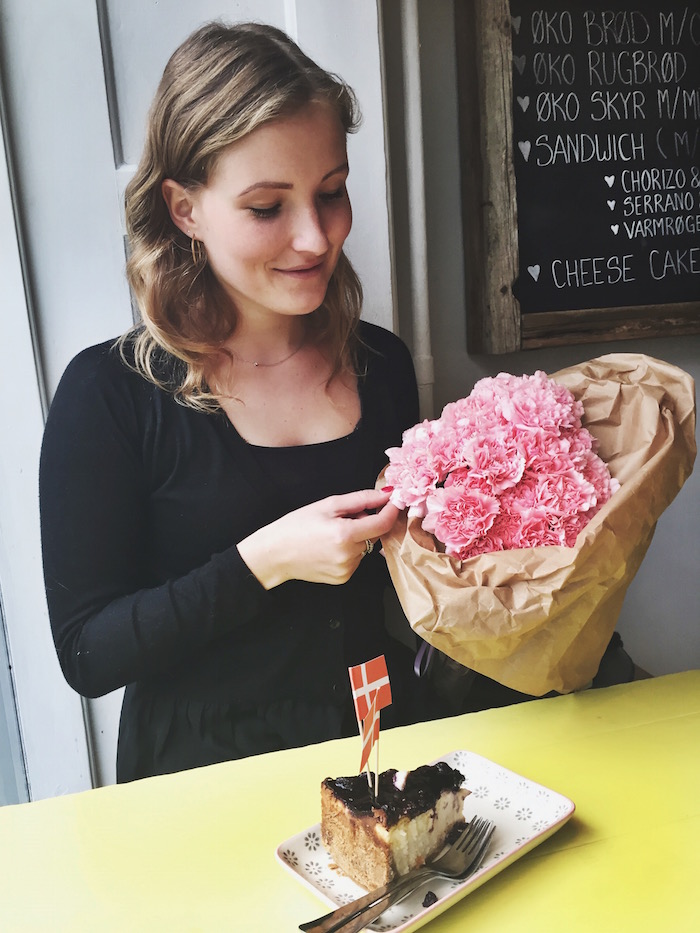 I celebrated my 22 birthday with cheesecake and flowers. / Først fejrede jeg min 22-års fødselsdag med cheesecake og blomster <3 Og et par dage efter smilede lykken for alvor til mig.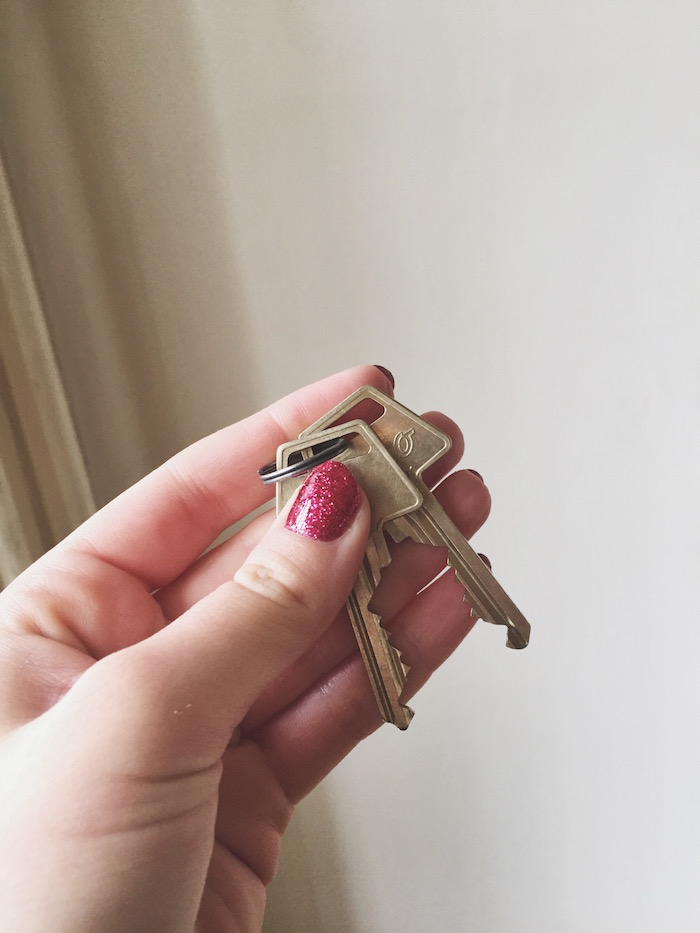 And I bought my first apartment and felt like the luckiest girl ever. The apartment was in a really bad condition. It ended up taking me and m boyfriend more than a month to prepare the apartment to move in. Even to this day, I still have things that are missing in the apartment. /  Og jeg købte min første lejlighed! Jeg var lykkelig. På trods af det var lejligheden i frygtelig stand. Der var så klamt, at man i starten ikke ville røre noget der inde uden plastikhandsker på. Det tog min kæreste og jeg en måned at gøre den beboelig, og det var noget af et projekt.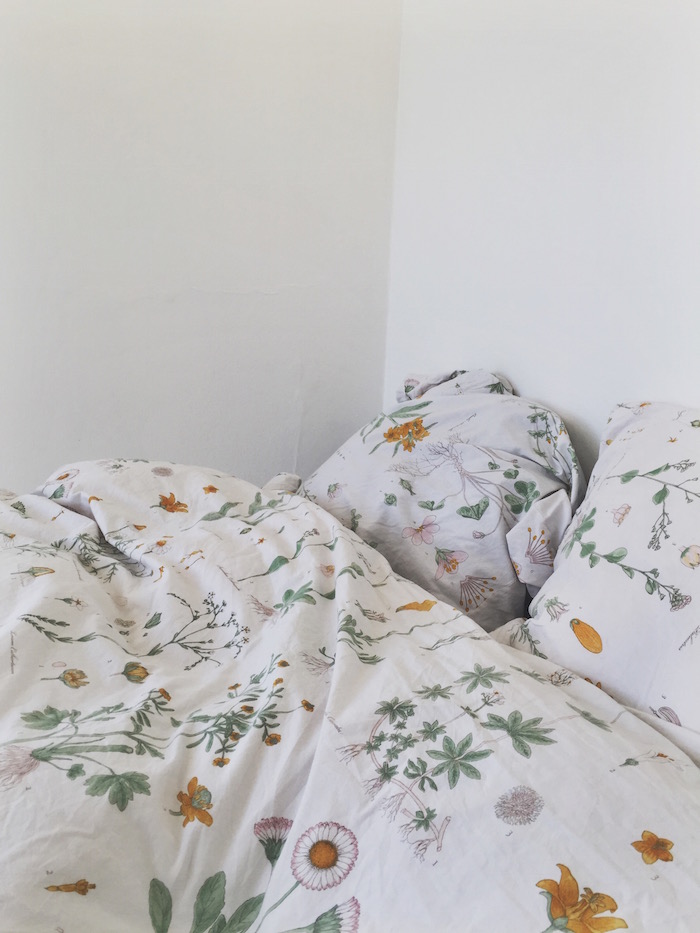 But after a month of hard work, we finally moved in. I took this photo after putting sheets on the bed for the first time, and the same day we slept in the apartment, also for the first time. / Efter en måneds hårdt arbejde med mange lag maling og meget træværk, sov vi i lejligheden for første gang.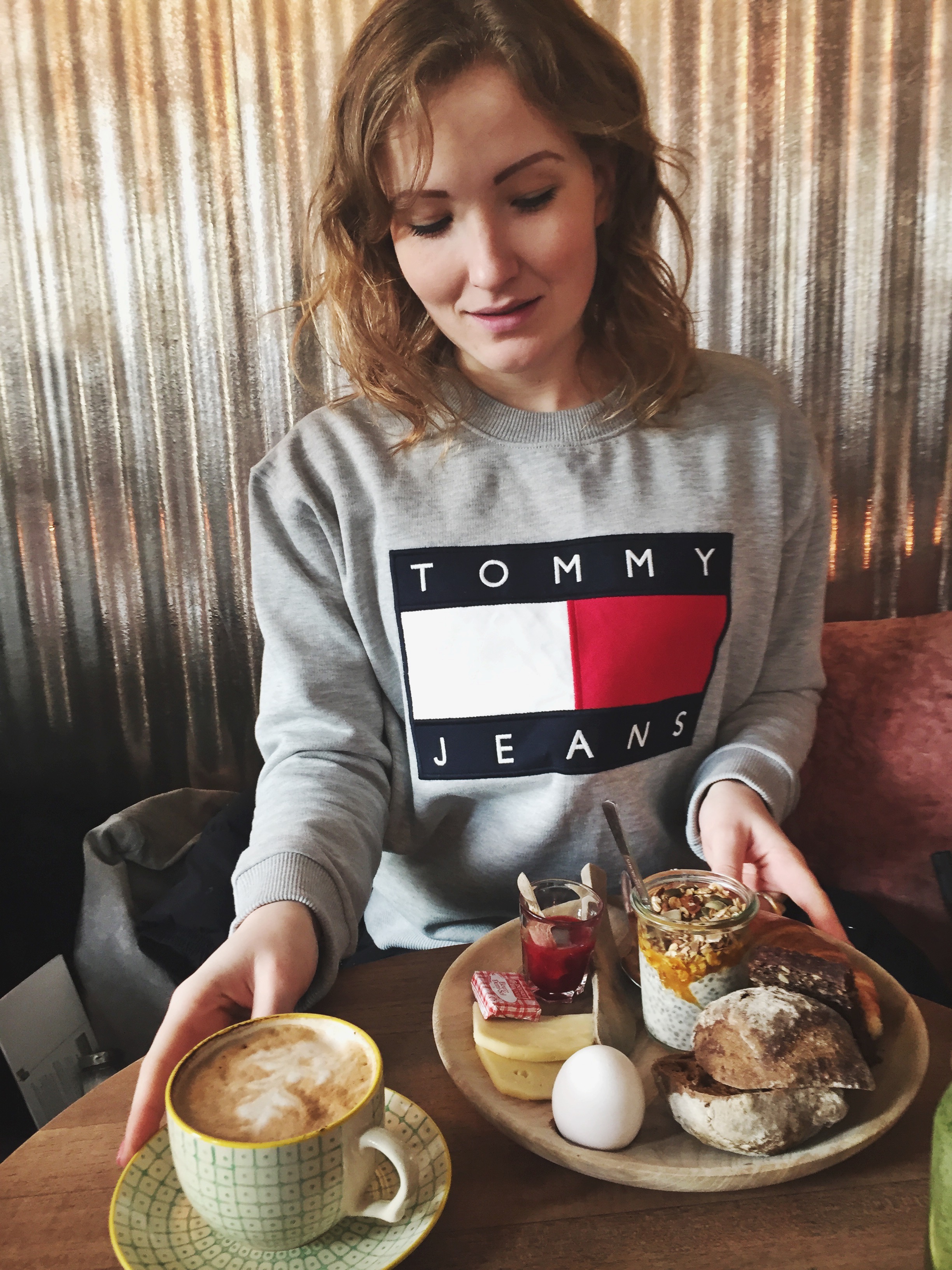 And I began exploring my new neighborhood right away. This brunch at Ipsen & Co was great! / Og jeg udforskede mit nye nabolag med Gammel Kongevej i baghaven. Her prøvede jeg Ipsen & Cos morgenmadstallerken, og den er skøn.