ENGLISH: Just like last year at this time, I am in a weird month because finals at my university dominate and have taken over all my time.  However, looking at last year, I sure did manage to travel in between doing oral and written exams. Here is what happened a year ago in photos <3
SEE ALSO: THIS IS WHAT HAPPENED A YEAR AGO #1 & THIS IS WHAT HAPPENED A YEAR AGO #2 & THIS HAPPENED A YEAR AGO #3 & THIS HAPPENED A YEAR AGO #4 & THIS HAPPENED A YEAR AGO… #5 & THIS HAPPENED A YEAR AGO #6 & THIS HAPPENED A YEAR AGO #7 & THIS HAPPENED A YEAR AGO #8 & THIS HAPPENED A YEAR AGO 9
________________________________________
DANSK: Præcis ligesom jeg har det nu, lader det også til, at min januar måned sidste år var domineret af at være midt i en intenst eksamensperiode på universitetet. Selvom jeg bare har seks eksaminer over cirka to måneder, gør det stadig, at jeg føler, at jeg er i en form for undtagelsesperiode, fordi jeg hele tiden går og venter på, at jeg er færdig med eksaminerne og ikke rigtigt kan tage stilling til noget andet. Ihhh, hvor jeg glæder mig til, at jeg er færdig for denne gang! En mundtlig eksamen tilbage. Jeg tæller dage og går også og er lidt nervøs, for mundtlige eksaminer trækker virkelig tænder ud.
Nå, nok om eksaminer! Og selvom disse også dominerede januar sidste år, så ser det ud til, at jeg stadig fandt tid til at rejse. Se med her!
LÆS OGSÅ: THIS IS WHAT HAPPENED A YEAR AGO #1 & THIS IS WHAT HAPPENED A YEAR AGO #2 & THIS HAPPENED A YEAR AGO #3 & THIS HAPPENED A YEAR AGO #4 & THIS HAPPENED A YEAR AGO #5 & THIS HAPPENED A YEAR AGO #6 & THIS HAPPENED A YEAR AGO #7 & THIS HAPPENED A YEAR AGO #8 & THIS HAPPENED A YEAR AGO 9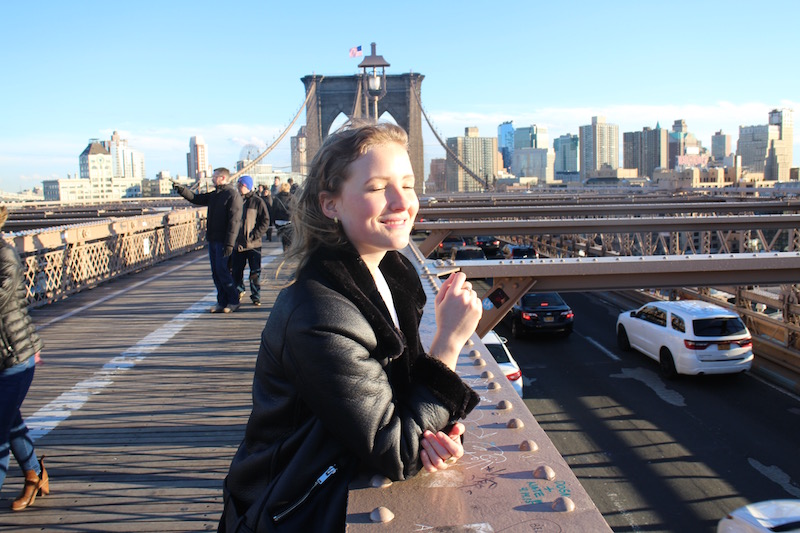 Started the year in NYC, where I actually stayed until the 11th of January. I was able to do one of my written exams from there which means I could stay longer in NYC. <3
Jeg begyndte 2017 i New York, hvor jeg faktisk blev helt indtil den 11. januar. Jeg kunne skrive en af mine skriftlige eksaminer derfra. Jeg husker det som lidt hårdt, at jeg var helt alene om den, fordi jeg normalt skriver sammen med nogle studieveninder, men jeg klarede den.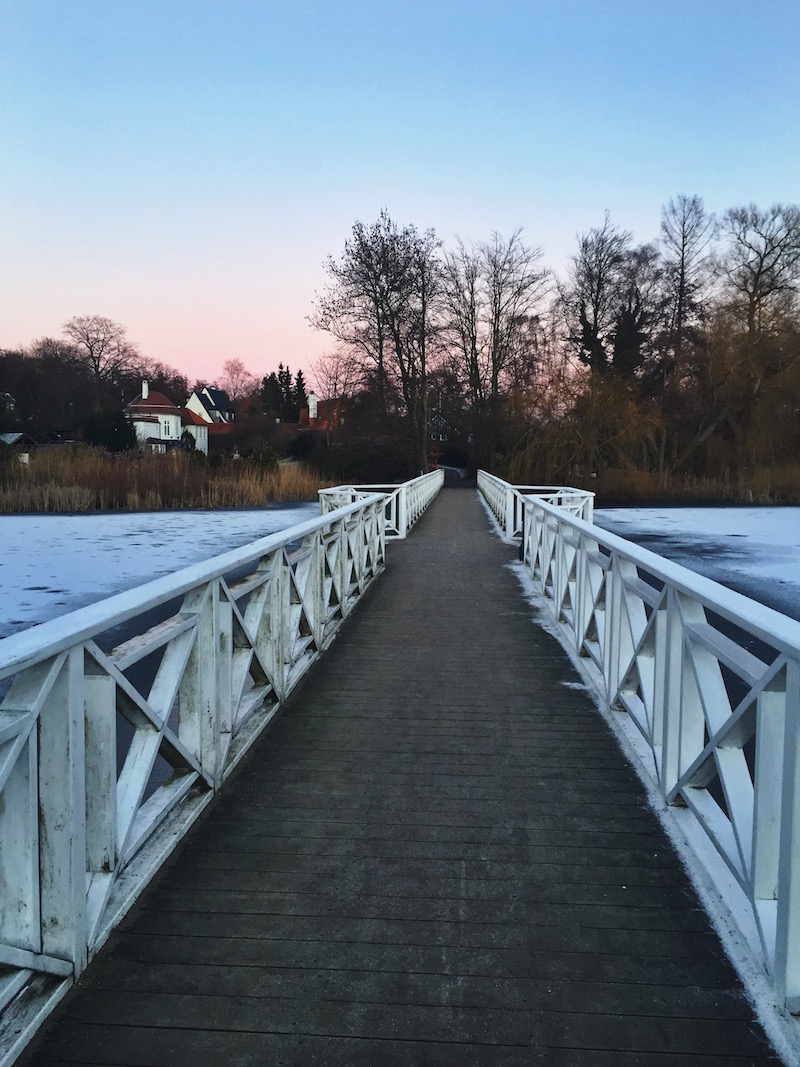 Then, I arrived back to an icy cold but beautiful Copenhagen. Here, the sunset from my grandfather's backyard. 
Så kom jeg hjem til et iskoldt og smukt København. Her solnedgang i min farfars have.
Between my exams, I was at home, enjoying my new apartment, unpacking, settling down and moving in. 
They day after I finished my last exam for the semester, I jumped on a plane to go to someplace warmer. Puerto Rico in the Caribbean to be exact. It was my first time here, and so amazing! If I remember correctly, I spent 11 days in Puerto Rico. 
Dagen efter jeg var færdig med min sidste eksamen for semesteret, hoppede jeg på en flyver mod de varme lande. Jeg fløj til Puerto Rico i Caribien. Her var fuldstændig fantastisk. Hvis jeg husker rigtigt, var jeg der i 11 dage.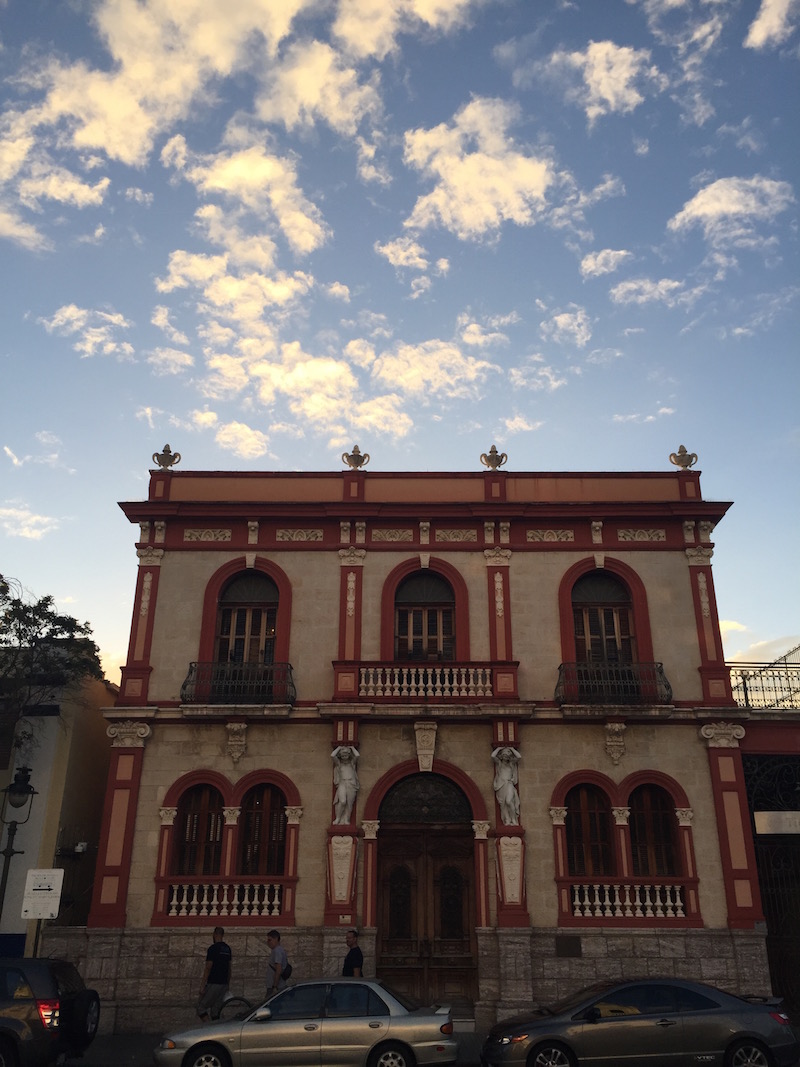 In Puerto Rico, we rented a car and drove around the whole island. It was so awesome. As a result of the many family road trips I went on as a kid, I love them to this day. 
I Puerto Rico lejede vi en bil og kørte ellers hele øen rundt. Det var så fedt! Som et resultat af de mange roadtrips og campingferier, jeg var på som barn, så er jeg mega fan af roadtrips selv den dag i dag. At køre derud af, kunne stoppe og holde ind, når man ser noget spændende, spise køre-snacks (også den usunde form, der hedder burger og slik), høre højmusik og lydbøger og have gode, lange snakke med sin medpassager. Ja tak, jeg gider godt snart at roadtrippe den igen.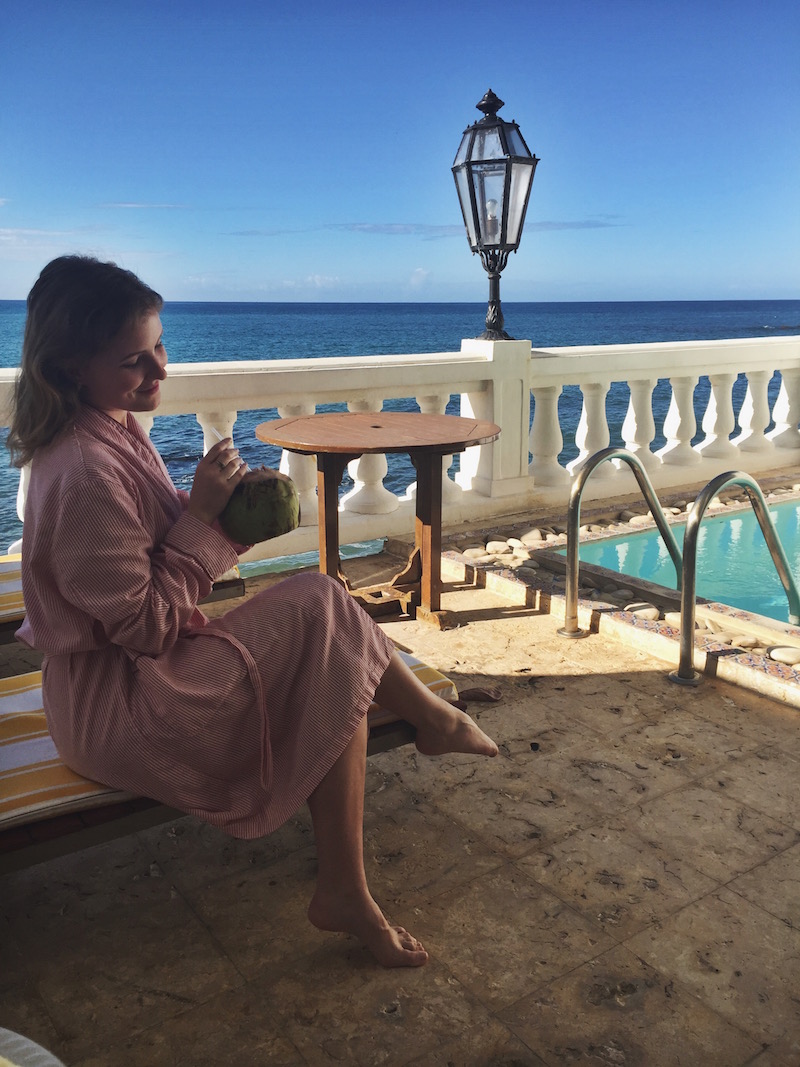 And I know that you've seen this photo before. It's from the most beautiful hotel I've ever stayed at in Puerto Rico. When I see this photo, I get jealous of myself, you know that feeling? 😉 
Og dette billede har jeg vist et par gange på bloggen før. Det er fra Puerto Rico, fra da jeg havde to overnatninger på det mest sindssyge hotel. Jeg bliver lidt (meget!) misundelig på mig selv, når jeg ser billedet. Kender du den følelse? 😉