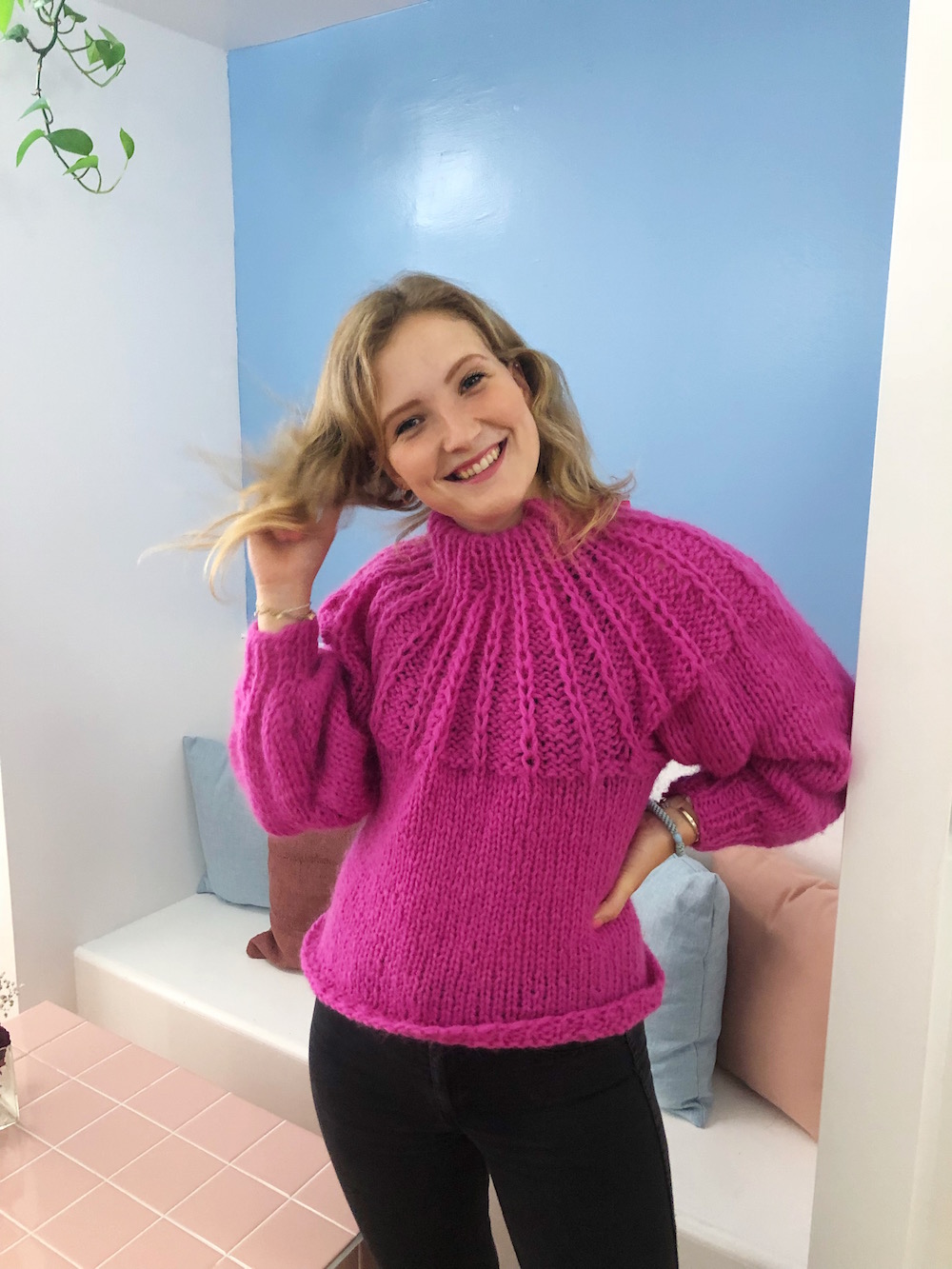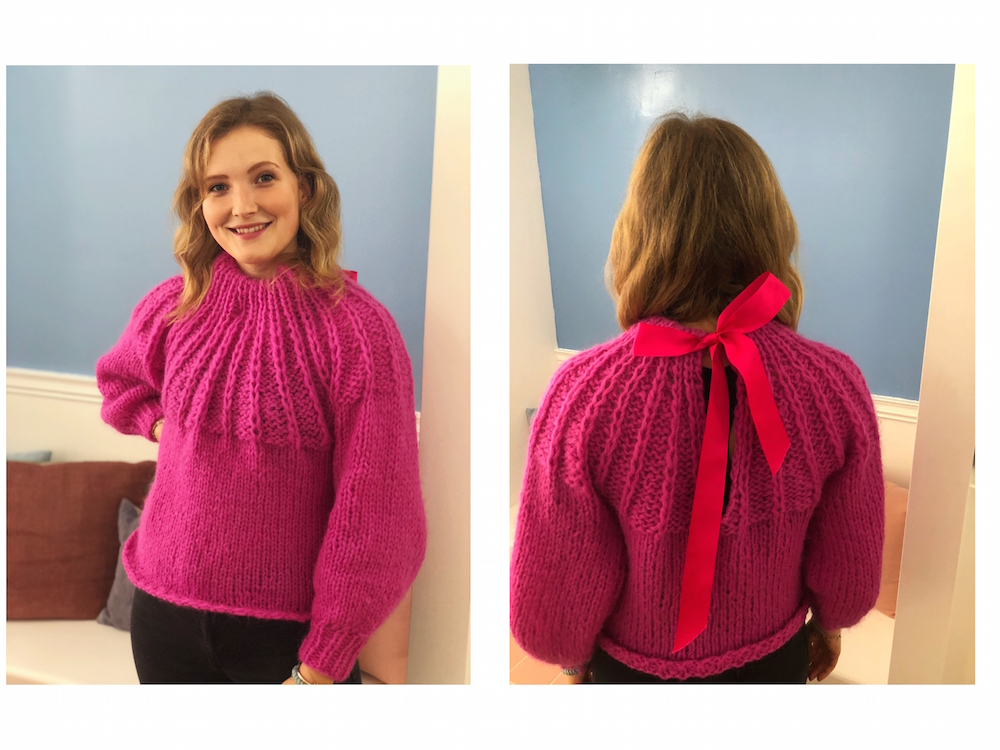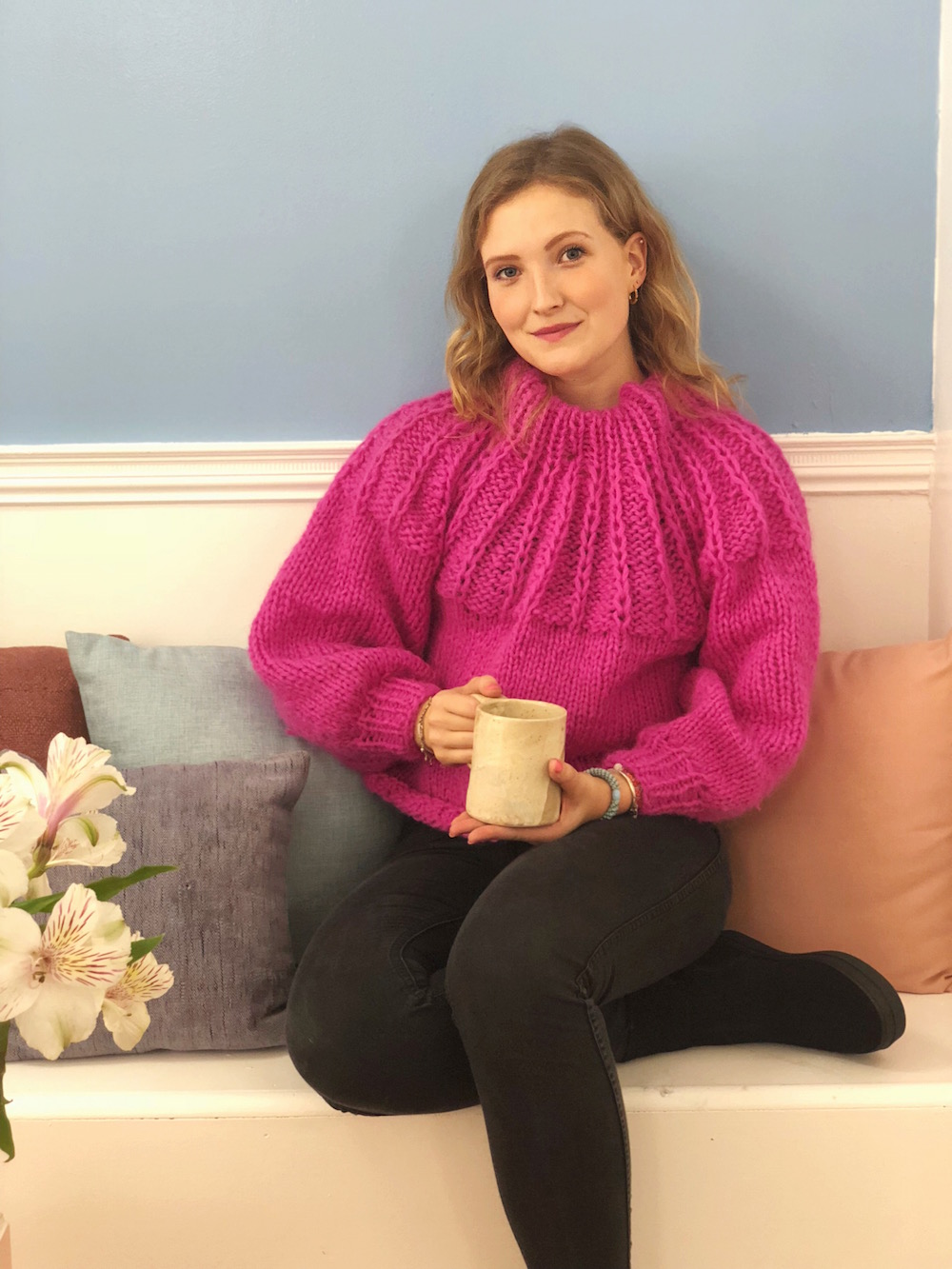 One of my most popular blog post ever, to my big surprise, was when I posted this knitting pattern a few months back. My mom is a very skilled 'knitter'. The popularity of the post got me thinking that we should expand. A lot of people wrote me asking if my mom wanted to sell the knits. My mom got shy, but I 'forced' her. And here we are! So far, she's sold a handful of beautiful sweaters, and I am sharing it here, so you also get the opportunity to get your own homemade knit.
The knit is handmade by my mom. It's made out of organic, Icelandic wool and has a bow in the neck. We have a wide range of gorgeous colors, and you might even be able to request a color and we can see what we can do. And I can spill that the knit is so warm, 'hygge' and beautiful. Works perfect for a formal outfit or for a more chill day.
Et af mine mest populære blogindlæg nogensinde er, til min store overraskelse, dette indlæg jeg postede for nogle måneder siden med et strikkemønster til en sweater, min mor strikkede i foråret. Forståeligt nok, for den er noget så fin, og min mor er noget så dygtig. Der mangler dog noget. For strikkemønsteret er fedt til dem, der kan finde ud af at strikke, eller dem der har en som min mor i sit liv, der kan finde ud af det.
Men hvad med dem, der ikke kan og hellere vil købe sig fra det? Jeg fik en masse beskeder fra dem – "eeeej, sælger din mor ikke sine smukke sweatre?" "let me know, jeg vil gerne købe en!". Jeg videresendte beskederne til min mor, der blev smigret, men svarede "ej, jeg kan da ikke sælge mine sweatre". Jo, du kan! Og det har jeg nu, med lidt overtalelse, fået hende til. Vi har udviklet et nyt mønster, og det er simpelthen den skønneste sweater, der nu kan blive din.
Sweateren er håndstrikket af min mor. Den er lavet af økologisk, islandsk uld og har en sløjfe i nakken. Vi har forskellige farver, så det er bare om at skrive en mail, sms, instagram-besked eller en brevdue til mig, og vi finder ud af, hvad du drømmer om. Jeg kan røbe, at sweateren er smuk, lækker, varm, og at den passer både til de slags outfits og dage, hvor du skal være 'pæn', men også oplagt til, når du skal slappe af og hygge dig.