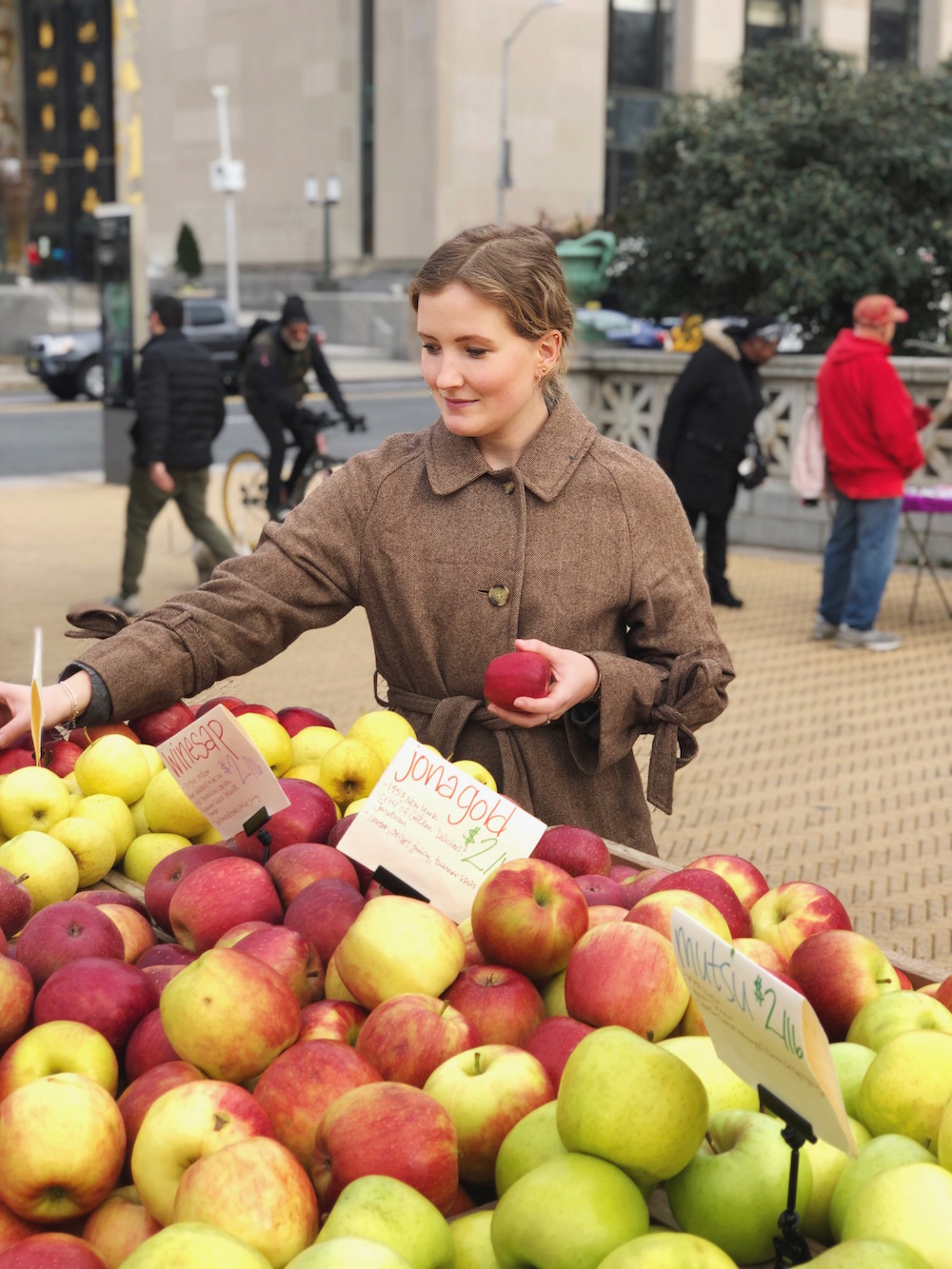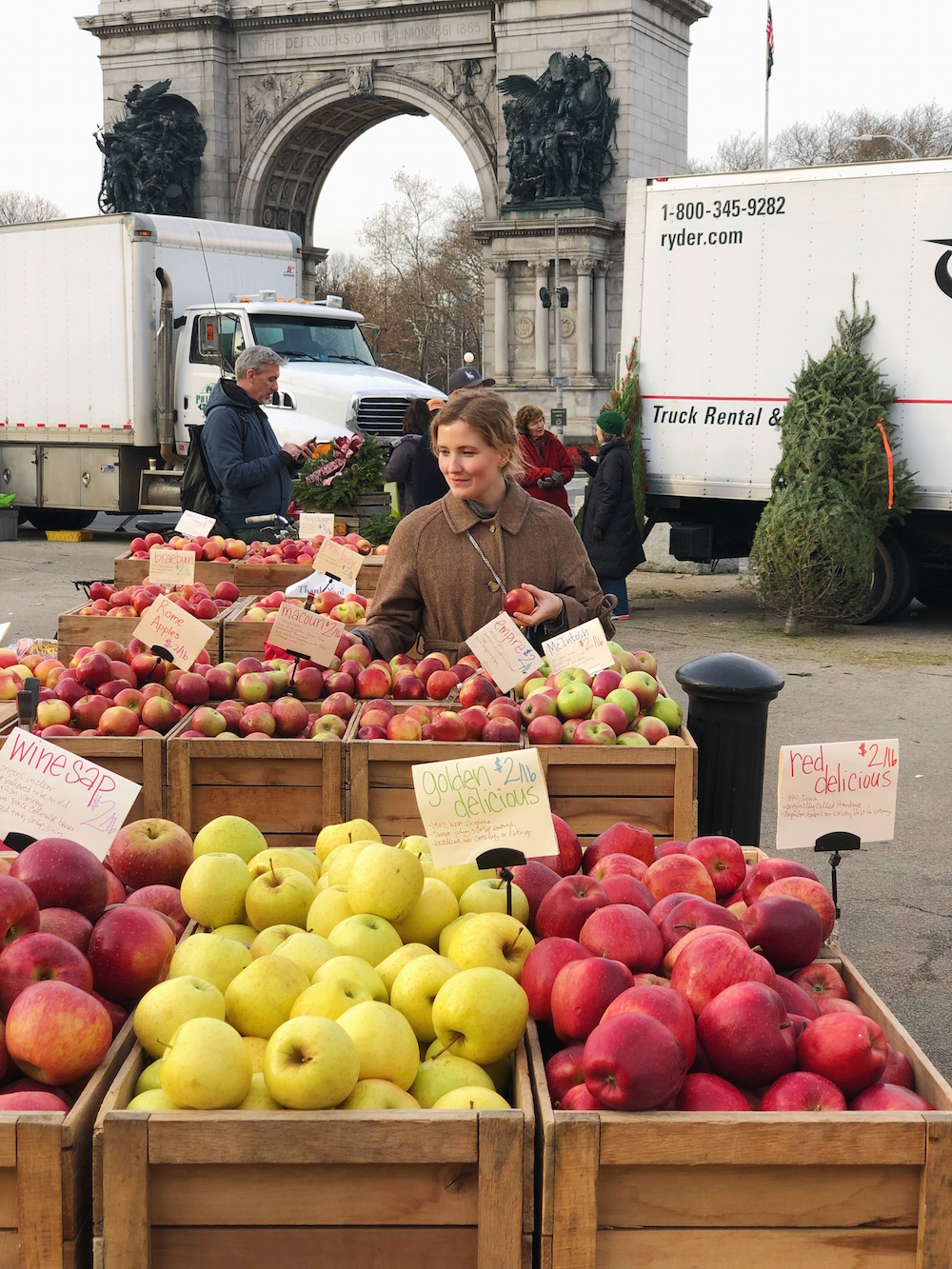 Welcome, December! Time for the plans and intentions post of December. Here is the one from last month. Hope you're having a great December and are getting into a joyful Christmas mood.
What I want to do in December…
♥ Enjoy Christmas in New York! My brother and his girlfriend are here, and she is an avid Christmas fan. We are going ice skating and I've already been to two Christmas markets. Oh, and go all in on Christmas music (already there!)
♥ Go Upstate for a short stay with my bf. We deserve it! Trying to find the right hotel to book for one or two nights away just the two of us.
♥ Celebrate Christmas in Denmark and Switzerland. I am leaving NYC Dec 17 and coming back Dec 28. So excited. Dec 22 my parents, brother and I are driving from Copenhagen to Switzerland to celebrate with my aunt and uncle who live in Zürich.
♥ New Years…. I have no plans yet and NYE always brings me a tiny bit of anxiety – that yet another year has passed and that time is fleeting and passing by too quickly. Will get over myself and try and look at it on the bright side.
♥ Work out! Beginning of November, I purchased a plan of personal training. It's been great so far and I wanna continue for December and January to see if I can get some results. So far, not so much – I haven't been great at healthy eating, but I'm definitely trying.
I especially look forward to… 
♥ Preparing myself for a new year. In 2019, I will obtain my Bachelor's degree, meaning that I have to write and hand in my Bachelor project first. Nervous but also excited to do it!
♥ Although the ending of the year and the beginning of a new one inflicts anxiety in me, I'm also excited for what the new year has in store for me!
What I am watching and reading…
♥ Everything Christmas, Christmas, Christmas; watched The Princess Switch with Vanessa Hudgens on Netflix. So bad but so good. If you're into tacky, cute Christmas movies, go for it. If not, don't bother.
♥ Dogs on Netflix! I watched two episodes so far, and for a crazy dog lover like me, this show just hits the spot!
I am grateful that…
♥ I am spending Christmas with my family who I love and that everyone is healthy.

Glædelig december! Jeg er så klar til denne måned, og vi kickstartede den på cafeen med kalenderlys medbragt fra Danmark, julemusik og æbleskiver. Det bliver sjovt at se, hvad amerikanerne synes om dem. Det er tid til et nyt indlæg om månedens planer og intentioner. Her er linket til samme indlæg fra sidste måned. Jeg håber også, at du er kommet godt ind i julemåneden.
I december vil jeg…
♥ Nyde den søde juletid i New York. Byen er helt magisk, og der er skruet helt op for julestemningen. Min bror og hans kæreste er på besøg, og især hun er bidt af en gal jule-fan. Vi skal til Rockefeller og se det kendte juletræ, ud og skøjte og så har vi allerede været på julemarked.
♥ En tur 'Upstate' med min kæreste. Jeg forsøger at planlægge og finde et fint hotel i naturen, hvor vi kan tage en eller to overnatninger. Vi fortjener det ovenpå meget arbejde, lange dage og ikke så meget tid sammen. Jeg håber, det bliver til noget!
♥ Hjem til Danmark for at holde jul med min familie. Jeg flyver den 17. december, lander den 18. Så har jeg et par dage i København med tid til venner og hygge. Den 22. starter vi bilen og kører mod Zürich i Schweiz, hvor min moster og onkel bor. Her skal vi fejre jul, stå på ski, måske en tur til Italien og bare hygge os. Jeg glæder mig helt vildt meget!
♥ Holde nytår. Jeg ved ikke hvor eller hvordan. Jeg er ikke fan af nytår, fordi det ærlig talt giver mig en smule angst at året slutter og et nyt begynder. Jeg synes, tiden går alt for hurtigt og forsvinder mellem fingrene på mig.
♥ Træne! Sidste måned købte jeg en pakke til personlig træning, og det er gået godt! Godt på den måde, at jeg overlever hver træning og synes det er fedt at have en, der kan presse mig og lære mig nye ting. Men ikke så fedt på den måde, at jeg ikke kan se de store resultater, fordi mine gode spisevaner ikke har fulgt med. Det er nemmere sagt end gjort at være sund i New York. Jeg kæmper videre og vil genkøbe min træningspakke i december og nok også januar, så jeg forhåbentlig kan se resultater!
Jeg glæder mig især til…
♥ At forberede mig på et nyt år. Selvom jeg ikke er vild med nytår, så er jeg sikker på, at 2019 bliver fedt. Jeg skal skrive bachelor, og det bliver selvfølgelig et vildt skridt, at jeg forhåbentlig kan kalde mig selv bachelor til sommer.
♥ Jeg skal tage nogle beslutninger i forhold til, hvor jeg skal bo, og hvad der skal ske. Jeg skal skrive bachelor, men heldigvis har jeg en skrivemakker, der er frisk på skype, så på den måde er jeg ikke låst fast til at være i Danmark. På de dårlige dage er jeg bange for at tage et valg, på de gode dage er jeg glad for, at jeg har så mange muligheder. Skal jeg være i København, i Berlin eller i New York? Jeg ved det ikke, men stay tuned….
Hvad jeg skal se og læse…
♥ Jeg har taget hul på julen og set The Princess Switch på Netflix med Vanessa Hudgens. Så dårlig og god på samme tid. Hvis du er til halvkiksede julefilm med halvkiksede plot, der nok skal få dig i julestemning, go for it! Hvis ikke, så spring den over.
♥ Derudover skal jeg se alle julefilm – en om dagen. Home Alone, Polarekspressen, Love Actually, The Family Stone….
♥ Og hvis jeg lige lægger jul og december til side, så er jeg begyndt at se Dogs på Netflix. Er du glad for hunde, så tænd øjeblikkeligt! Nummer to afsnit får dig rørt til tårer, og så er det optaget i de samme gader, jeg boede i i Berlin.
Jeg er taknemmelig for…
♥ At jeg skal holde jul med min familie, og at alle er sunde og raske.