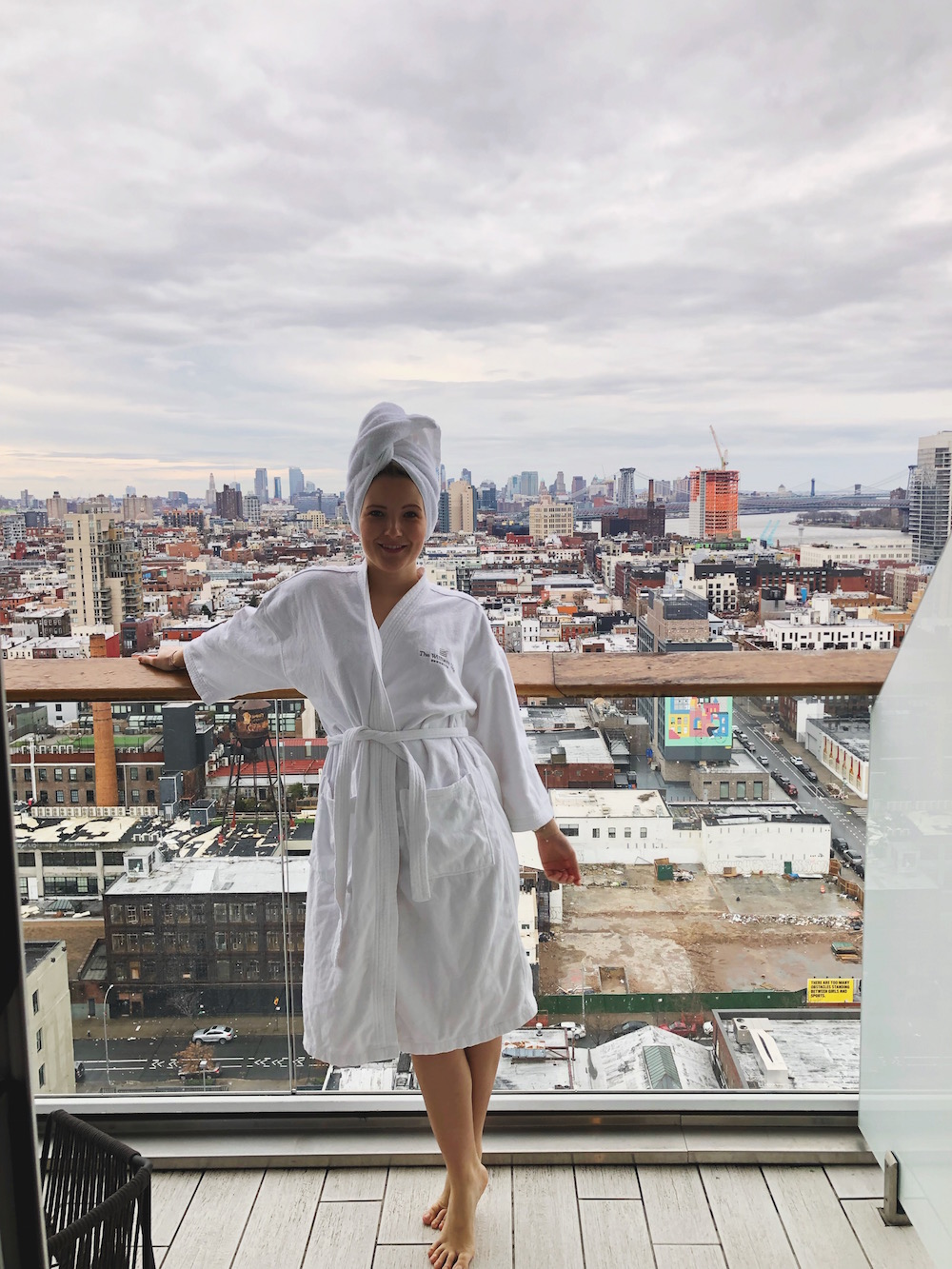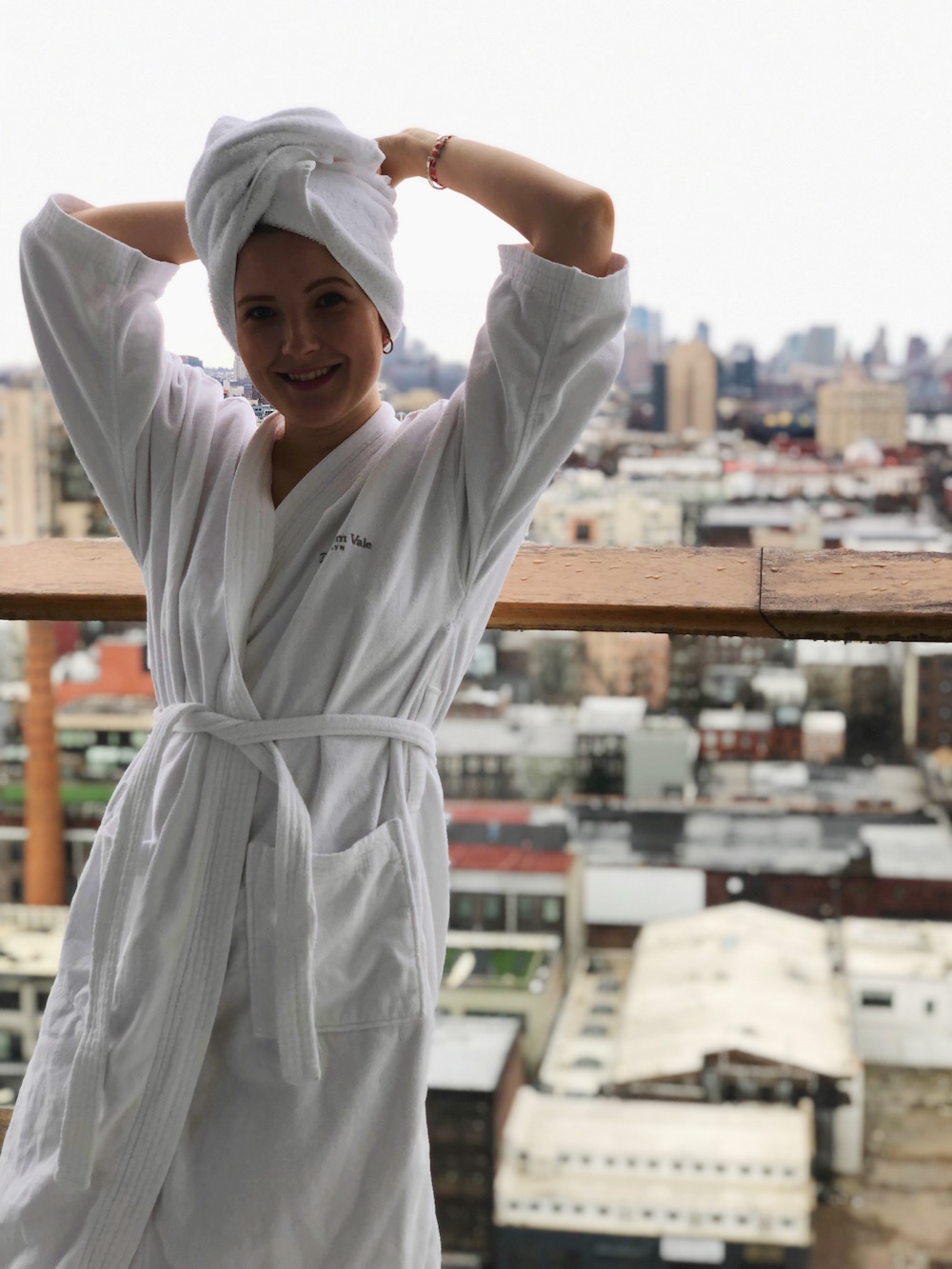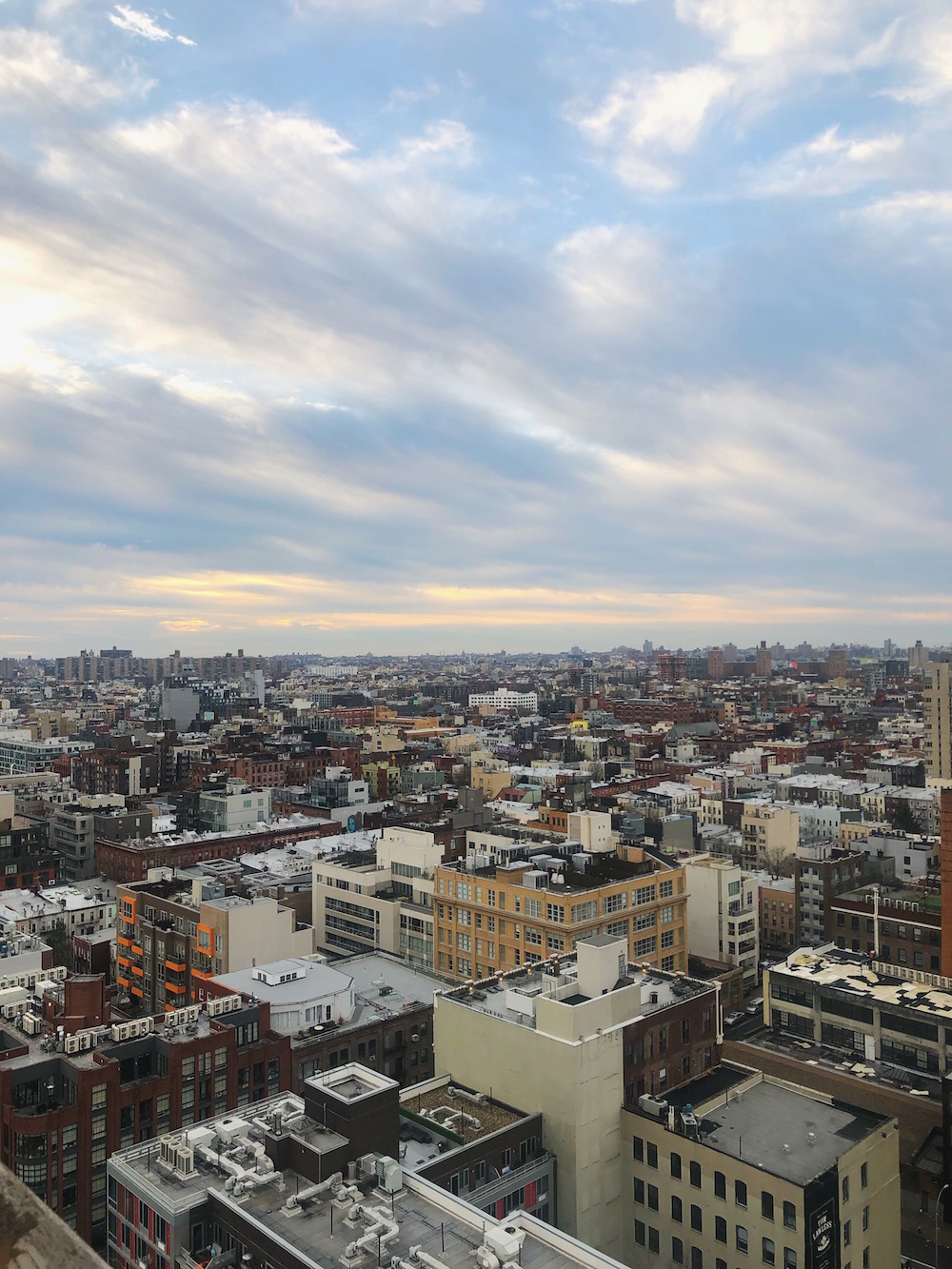 I'm leaving NYC on January 31st to go home to Copenhagen to start the last semester of my bachelor studies. At this point, I don't know when exactly I'll be returning to NYC and for how long – it really depends on how I'm feeling with my studies, and that is hard to say before I've begun the new semester and the work with my bachelor thesis. That means I wanna go all in on NYC in January and take in all of the city's energies before it's time to go back to Copenhagen.
What I want to do in NYC in January
♥ Apollo Theater – the famous theater in Harlem. Every Wednesday they have 'Amateur Night', which should be sort of like watching a live X Factor audition. Singers, musicians and dancers of high and not-so-high levels perform. I've been wanting to go for such a long time, but living in Brooklyn and going to Harlem is sort of a trek and needs a bit more planning.
♥ Manhatta – a newly opened restaurant on the 60th-something floor in a Downtown Manhattan building. Serving views and great food! I wanna take Jesus there on a little lunch date.
♥ Rockaway Beach – I wanna go to the beach! Rockaway Beach to be more exact. And yes, beaches are perfect in the wintertime for a biting cold, beautiful walk. After the beach walk, I'll camp out at Rockaway Beach Bakery for pastries and a cup of hot coffee.
♥ The Met Cloisters – in the northern-most part of Manhattan, The Met Cloisters, a part of The Metropolitan Museum, is located. It combines nature, Medieval architecture and art and is a wonderful experience that's been on my list for the longest time.
♥ The Noguchi Museum – another cool museum in Astoria, Queens I wanna visit. It features a sculpture garden and a light room that reminds me of this place in Berlin.
♥ Watch Mary Poppins in the new Nitehawk Cinema – my favorite movie theater in NYC just opened a new one that I wanna visit. Not only is Nitehawk hip, but the best part is also that they serve food inside the theater, so while you're watching a movie, you can enjoy great food and drinks. Yes, please! I wanna combine the visit to the new movie theater with watching the remake of Mary Poppins.

Den 31. januar sætter jeg mig på et fly mod København i ubestemt tid. NYC er done for denne gang – jeg skal hjem på mit 6. semester på CBS og skrive bachelor. Med det sagt skal jeg selvfølgelig tilbage til New York, men som det ser ud lige nu, så ved jeg ikke hvornår. Det kommer an på, hvordan jeg får det med 6. semester og bachelor-skrivningen.
Derfor vil jeg bruge lidt af januar på at suge det bedste af NYC til mig. Opleve, nyde, snuse. Og prioritere at opleve nogle af de ting, New York byder på, som jeg ikke har oplevet endnu.
Det jeg vil opleve i NYC i januar
♥ Apollo Theater – det kendte teater, der har ligget i Harlem i mange år. Hver onsdag byder teatret på 'Amateur Night', som eftersigende skulle være som at gå til en live X Factor audition. Her kan alle få lov at optræde, hvilket betyder, at der vil være optrædener, man vil klappe over og nogle, man vil buhe over. Helt sikkert en sjov og klassisk NYC-oplevelse.
♥ Manhatta – en nyåbnet restaurant på 60.-et-eller-andet etage, der serverer fantastisk mad og en vild udsigt. Jeg vil spise frokost der, så jeg kan nyde udsigten.
♥ Rockaway Beach – jeg vil gå en lang tur på stranden, gerne en dag med bidende kulde og høj sol. Jeg vil slutte gåturen af med et pitstop hos Rockaway Beach Bakery, hvor jeg vil gå ombord i deres lækre bagværk og en god kop, varm kaffe.
♥ The Met Cloisters – en del af New Yorks populære The Metropolitan Museum, som ligger allermest nord på Manhattan i en park. Her er gammel arkitektur, natur og kunst mikset sammen, og jeg tror, det er en helt fantastisk oplevelse at besøge the Cloisters.
♥ The Noguchi Museum – endnu et museum i NYC. Det ligger i Queens og har en smuk have med skulpture og udstillinger med lys, der minder mig om det her sted i Berlin.
♥ Se Mary Poppins i den nye Nitehawk Cinema – Nitehawk Cinema er min yndlingsbiograf i NYC! Her er ultra-hipt og så bliver der serveret mad inde i biografsalen. Yes! Kan du forestille dig noget bedre? Nitehawk ligger i Williamsburg, men de har netop åbnet en ny biograf, som jeg vil besøge. Det vil jeg kombinere med den nye Mary Poppins film.