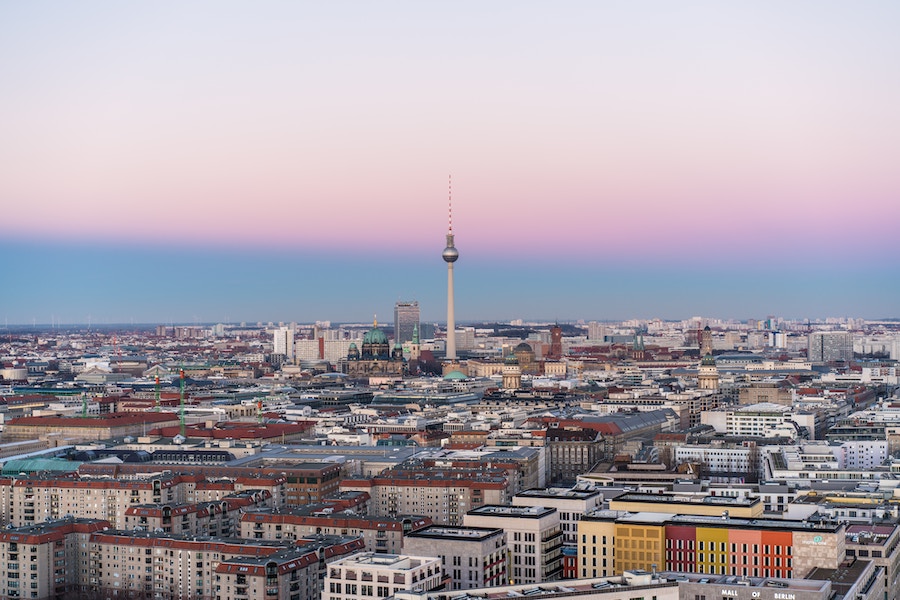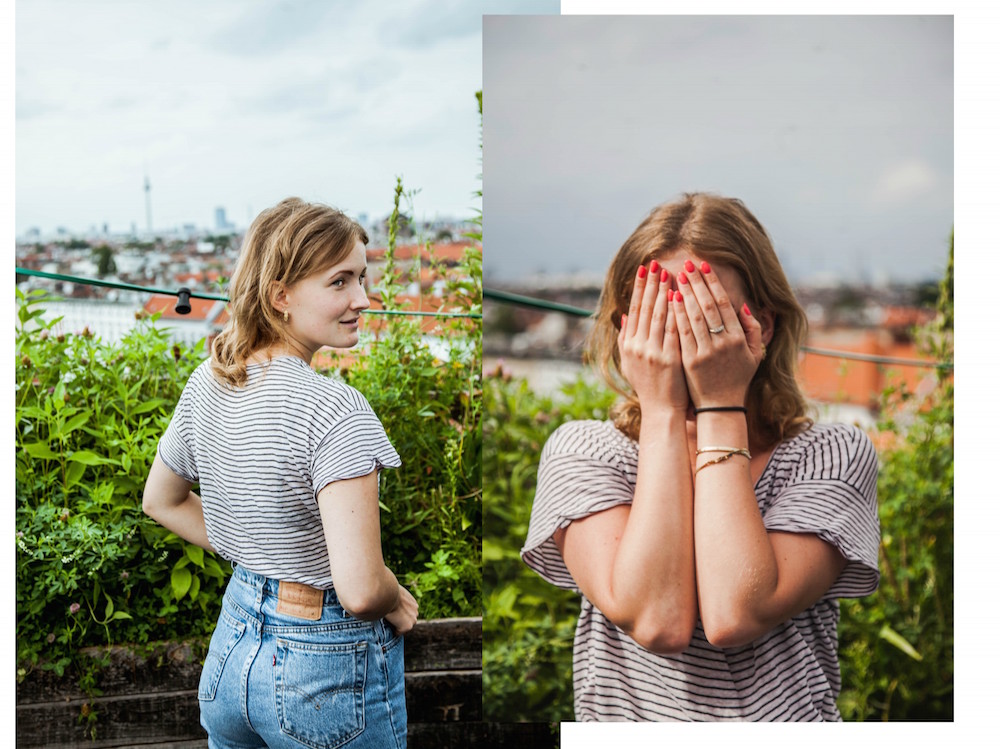 Photo by Dan Shot It

Jeg er tilbage i Berlin i en hel måned, og det er skønt! Jeg indviede min tur med et besøg hos min dönerbiks, og det blev startskuddet til dette indlæg. Der var nemlig sket store forandringer, siden jeg var her i februar. Det fik mig til at tænke på, hvad der ellers har forandret sig, siden jeg flyttede til Berlin for præcis seks år siden, 18 år gammel og som nyudsprunget student fra Christianshavns Gymnasium. Hvor er det vildt, at der er gået seks år. Det tager lige lidt at lade synke ind…
10 ting der har forandret sig siden jeg flyttede til Berlin i 2013
♥ Min favoritdöner-biks solgte dönere til 2,90€. Nu koster de 3,90€ og er blevet oversat til "sandwich" på menuskiltet… 🤯
♥ Min bestilling i dönerbiksen har også forandret sig. Jeg plejede at bestille kylling. Nu spiser jeg ikke dyr mere, så jeg bestiller med halloumi i stedet. Det smager som en drøm. Kan vi så lige tale om, hvor umuligt det er at finde halloumi i Københavns shawarma-bikse? Nej, jeg er ikke tilfreds med falafel! 😉
♥ Efter jeg havde spist min döner med halloumi, røg jeg durk over i supermarkedet for at købe ind til morgenmad (yogurt, müsli, frugt), nogle snacks, neskaffe og havremælk. Det var ikke sket for seks år siden. Jeg bebrejder til dels Berlin for, at jeg aldrig er blevet god til at lave mad. Der var jo ikke nogen grund til at bruge tid, penge og energi på at gå i supermarkedet og købe ind til aftensmad, når jeg blot kunne stille sulten med en döner til 2,90€ (lige omtrent 21 kroner). Eller en portion af verdens bedste pasta til 5€. Mit køleskab var kendt for at være gabende tomt.
♥ Nu drikker jeg neskaffe med havremælk, og gerne tre kopper om dagen. Dengang drak jeg kun kaffe, hvis jeg var på café. Det var mine forældres store problem, når de kom på weekendtur, at der ikke var kaffe i lejligheden. Det er der nu. På den måde er der alligevel sket lidt med mit voksenliv fra jeg var 18 år og nu, hvor jeg er 24 år.
♥ Friedrichshain, en bydel i Berlin, bliver mere og mere hip. Da jeg flyttede herned, fandtes der én sej, hipster café i nabolaget. Nu er der propfyldt med dem.
♥ Jeg havde ikke wifi i min lejlighed de første seks måneder, jeg boede her. Jeg tænker en gang i mellem tilbage på det, og spørger mig selv, hvordan jeg mon overlevede det. Men det gjorde jeg altså. Den var ikke gået i dag. Men at være 18 år gammel og skulle, på tysk bureaukratisk vis, bestille internet hos nogen, der ikke talte et ord engelsk, var altså nemmere sagt end gjort.
♥ Hvis jeg rigtigt skulle underholde mig selv, var det en tur i filmudlejningsbiksen, der lå lige nede af gaden. Yes, i 2013. Netflix fandtes endnu ikke i Tyskland på daværende tidspunkt, så der var jeg pænt henvist til at gå ned og leje film. Meget analogt. Det var en stor dag, da Netflix blev lanceret i Tyskland året efter.
♥ Jeg frygtede, når jeg fik besøg af visse veninder, for det indbefattede altid en tur i den kendte, kæmpestore Humana, som jeg bor tæt på (genbrugsbutik på fem etager til de uindvigede). Nu går jeg næsten ikke i andet en genbrugstøj.
♥ Der fandtes ikke udlejningsløbehjul. De tider savner jeg. De har simpelthen indtaget cykelstierne, og jeg er ikke fan. Det er en anden snak.
♥ Jeg festede på livet løs. Nu er jeg blevet lidt gammel, kedelig og magelig.
Nå ja, hvis du vil vide, hvor min dönerbiks med verdens bedste döner ligger, samt mange flere tips til Berlin, så køb en udgave af min guidebog ved at skrive til mig på carolinesoelver@gmail.com.


I'm back in Berlin for a whole month, and it feels amazing! I began my trip with a visit at my favorite döner shop, which was how I came up with the idea for this blog post. The store had undergone some changes that I couldn't let go unprecedented. That made me think about all the things that haved changed with me and Berlin since I moved here exactly six years ago, 18 years old and straight out of high school. I still can't quite believe it's been eight years. While I let that sink in, here are
10 things that have changed since I moved to Berlin in 2013
♥ My favorite döner shop sold their döners for 2,90€. Now they're 3.90€. They've also been translated into "sandwiches" on the menu board… 🤯 Nein, danke, they are döners, not sandwiches!
♥ My regular order in the döner shop has also changed. I used to go for chicken. Now, I no longer eat animals, so I order the halloumi version instead. It's like a bite of heaven.
♥ After finishing my döner, I went to the grocery store to buy stuff for breakfast (yogurt, granola, fruit), snacks, coffee and oat milk. That hadn't happened six years ago. I mostly blame Berlin of the fact that I am not the best cook. There was absolutely no reason for me to do the hassle of planning what to eat, go grocery shopping, cook and clean, when I could just run down for a 2,90€ döner. Or the world's best pasta for 5€. Right? My fridge was notoriously empty. I've gotten a little better since then.
♥ Now I drink coffee with oat milk, and three cups a day if I can. Back then, I only had coffee if I was at a cafe. That was a pet peeve for my parents when they came to visit that there was never any coffee in the house. Now there is! In that sense, I've grown up a little bit.
♥ Friedrichshain, my Berlin neighborhood gets hipper and hipper every second. When I moved here, there was probably one cool, hipster cafe nearby. Now, they're everywhere!
♥ I survived without wifi in my apartment for the first six months I lived here. Unthinkable, right?! Looking back, I wonder how I survived without it. I did, though. Being 18 years old, having to deal with the German bureaucracy, ordering wifi from only German-speaking men was easier said than done. It was a big day when I finally got linked up to wifi!
♥ If I wanted to entertain myself, with no wifi and no Netflix, I had to take a trip down to the movie rental store down the street. Yep, in 2013. Very analog. Netflix didn't exist in Germany until September 2014, which was a big day.
♥ I dreaded visits from certain friends because I knew it would contain a trip to the huge Humana, a five-story second-hand mall. I never bought second hand because I didn't like the smell and was too lazy to try and find something nice. Now, I hardly wear new stuff and mostly buy second-hand.
♥ There were no scooter rentals. Now, they seem to have taken over all big cities of Europe and I am not a fan! They kill my vibe on the bike lane and are seriously dangerous (They literally turn me into a grumpy grandmother, haha!)
♥ I definitely partied more than I do now. Another sign that I've gotten older, too confortable, and boring some would say.