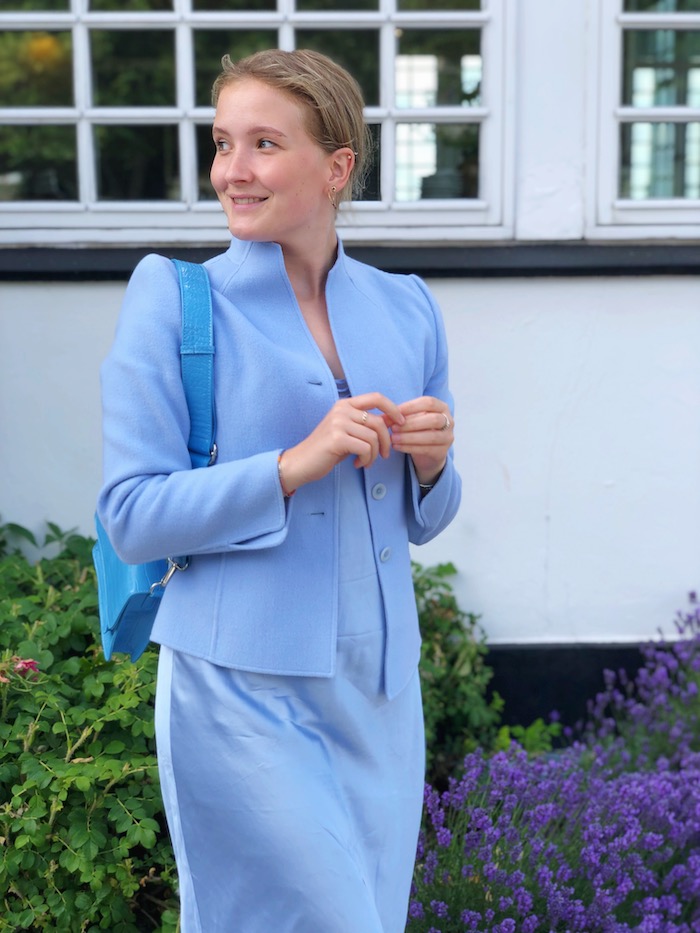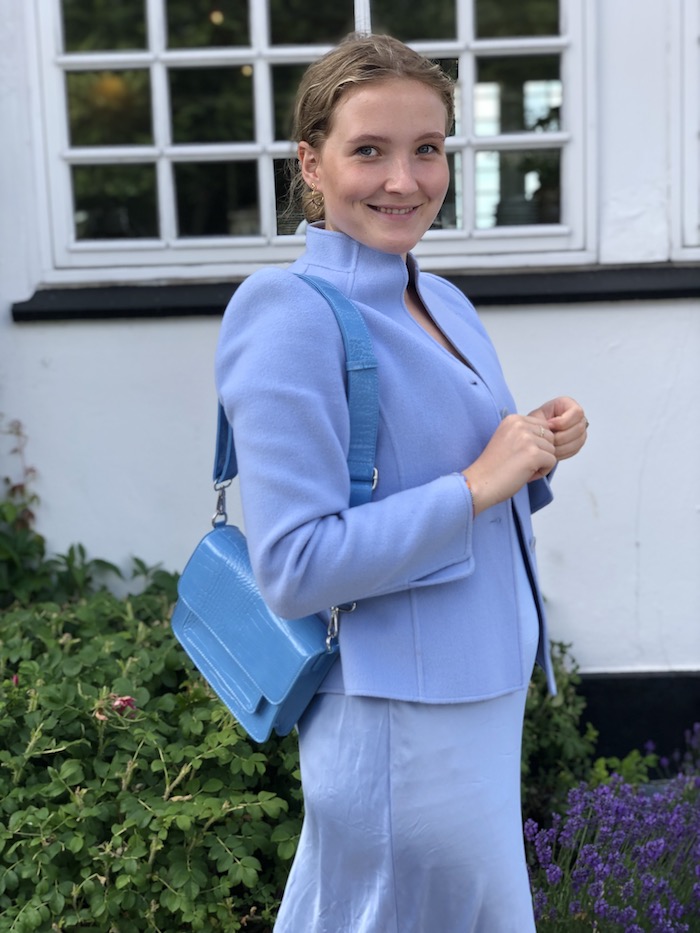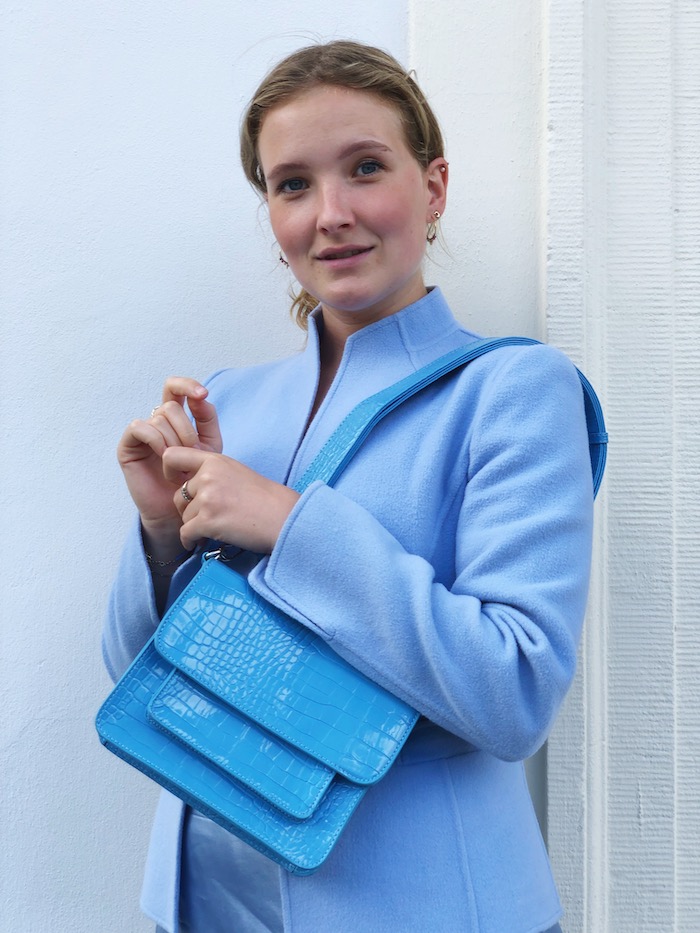 Det er allerede over to måneder siden, at jeg var oppe at forsvare min bacheloropgave. Det fatter jeg slet ikke, for jeg føler, at det var i går. Åh, hvor var jeg nervøs, og åh, hvor var jeg fyldt af boblende lykke, da jeg var færdig. Ikke nok med at det var overstået, så fik jeg endda en flot karakter. Men hvor er det bare aldrig sjovt at gå til mundtlige eksaminer.
Så gik jeg på sommerferie. Tog et par dage til Italien, nød sommeren på min nye altan i København og ud at sejle med mine forældre. Den første august tog jeg til Berlin for at være en måned alene og arbejde fokuseret på mit nyeste projekt, en dansk guidebog til New York!
I mellemtiden fik var nogle nysgerrige på Instagram – hvad skal jeg nu, når jeg er færdig med min bachelor?
Ingen kandidat… endnu
Jeg har besluttet mig for at vente et år med at starte på kandidatoverbygningen til min bachelor, can.merc.komm. Den beslutning tog jeg mest, fordi jeg ikke helt kunne overskue tanken om at være helt færdig med at studere under to år fra nu. Jeg følte, at så bankede "voksenlivet" for alvor på – som om, at når man er færdig med sin kandidat, så skal man for alvor i gang med fuldtidsjob og at være ægte seriøs.
Derfor har jeg nu en slags sabbatår. Og hvad skal der så ske?
Hvad så nu?
Indtil videre er det så skønt ikke at skulle tænke på forelæsninger, teorier, afleveringer og evige eksaminer. Selvom jeg ikke har været en "mønsterelev" gennem mine tre år på CBS, så har det alligevel taget meget tid og energi at skulle op til fire skriftlige og to mundtlige eksaminer hvert semester.
Men jeg skal selvfølgelig fylde den tid, jeg plejede at bruge på studiet ud med noget andet. Jeg ser det som den oplagte mulighed til, at jeg endelig kan fokusere mere målrettet på mine egne drømme, projekter og jobs. Det har blandt andet betydet, at jeg har brugt hele august på at skrive på min New York-guide. Hvis alt går efter planen, kan jeg udgive den om blot et par måneder.
Derudover har jeg været i fuld sving med mine forskellige freelancejobs. Jeg har hjulpet Nunoo med at finde et PR-bureau i NYC og at planlægge event til NYC Fashion Week. Jeg har skrevet guides til CBS Wire. Haft forskellige tysk/dansk/engelsk oversættelsesjob. Og jeg har skrevet et utal af blogindlæg til Spiirs danske og engelske blog.
Fokus på bloggen
Sidst men ikke mindst har mit "sabbatår" indtil videre givet mig blod på tanden i forhold til at finde ekstra energi og overskud til bloggen. Jeg skriver indlæg som en gal – faktisk er der i august næsten kommet et nyt indlæg ud hver anden dag. Jeg har haft nogle fede blogsamarbejder. Blandt andet i min guide til hvordan du vasker tøj på den mest bæredygtige måde. Det er også blevet til nogle indlæg af meget personlig karakter, som dette om mit forhold med Jesus og et om, hvordan mit hjerte blev knust, da jeg var 16 år gammel. Jeg har også skrevet om at være meget alene, og hvor ensom jeg følte mig, da jeg flyttede til Berlin efter gymnasiet. Disse personlig indlæg har resulteret i så mange fine reaktioner og beskeder fra jer. Det giver mig virkelig fornyet energi til at fokusere endnu mere på bloggen, fordi jeg kan mærke, hvor glad det gør mig at arbejde på den.
Det er altså også mit mål for mit "sabbatår", at jeg kan udvide og vokse med bloggen. Derfor er jeg også så glad for, at I læser med. Hvis I kender nogen, der også burde læse med, vil jeg være henrykt over, at I smider et indlæg af sted mod dem <3 I må også endelige sige til, hvis I har specifikke ønsker til indhold og emner til blogindlæg.
…..
Det er altså mine planer. Jeg skal udgive min guidebog til New York (det bliver så spændende!), lave en masse sejt freelancearbejde med fede virksomeder, og sidst men ikke mindst, fokusere på bloggen. Ready, set, go – jeg glæder mig så meget til dette sabbatår!

It's already been more than two months since I did the oral defense of my bachelor thesis. I don't get where the time goes, because part of me thinks this all happened yesterday. Oh, how nervous I was. And after I finished, I was so full of happiness feeling so grateful that I'd passed. And gotten a great result! However, oral defenses and exams are never fun…
Then it was time for some much needed time off. I went to Italy for a few days, enjoyed Copenhagen summer on my new balcony and went sailing with my parents. 1st of August, I headed to Berlin for the month to enjoy and to focus on my newest project, a Danish guidebook for NYC.
In the meantime, I received a few curious messages on Instagram. What are my plans now that I've finished my bachelor?
No master's degree – yet…
I've decided to wait a year to start studying for my master's degree. I made this decision because I couldn't quite bear the thought of being completely done with school in just two years. It's like, once you have your master's degree, it's time to fully commit to a grownup lifestyle and get a real fulltime job…
I didn't quite feel ready for that, hence my decision of putting it off for another year. That means I sort of have a sabbatical year now.
So… now what?
So far, it's been bliss not having to pay mind to lectures, theories, papers and constant exams. Although I haven't exactly been an 'a-type' student, it's still taken lots of time and energy to study for six exams, both written and oral ones, every four months.
But now that I'm not studying, I need to fill out all the time spent studying with something else. I see it as the perfect opportunity to finally find the time and energy to focus more intensively on my own dreams, projects and jobs. So far, I've been able to spend a lot of time this month writing my New York guidebook. If everything goes according to plan, I'll be able to publish it in just a few months.
I've also stayed busy juggling a list of freelance jobs. I've helped Nunoo in growing in the US market and planned a New York Fashion Week event. Done guides for CBS Wire. Had different German/Danish/English translator jobs. And written a vast number of posts for Spiir's Danish and international blog.
Focus on the blog
Last but not least, my "sabbatical" has so far given me such a motivation to focus more on the blog. I'm writing posts like a maniac – so far in August, I've posted a new blog post almost every second day. I've done some great partnerships such as this one about sustainable laundry. And posts of a more personal kind have dominated the domain as well. About how I had my heart broken when I was 16. About being lonely. And how Jesus and I deal with long-distance. Receiving sweet comments about people who relate whenever I post personal posts makes it so worth it.
That's definitely one of my goals for this year. To expand and grow my blog business. I am so happy and grateful for you following and reading my blog. If you know anyone you think would like to read along as well, please do share with them <3
…..
So there you have it. My plans for this "sabbatical" between finishing my bachelor's degree and starting my master's degree. Publish my NYC guidebook (can't wait!), do cool freelance jobs for great companies, and last but not least, increase my focus on the blog. Ready, set, go. I'm so ready for it!