Jeg er netop kommet hjem fra min jomfrutur til staten Californien og seks dage i Los Angeles. Det var en helt fantastisk tur, der oversteg alle mine forventninger. Egentlig havde jeg slet ikke troet, at jeg ville synes så godt om LA, som jeg gjorde. Vejret var helt perfekt – 23-28 grader og fuld sol. Vi fik oplevet en helt masse, uden at vi følte, at vi havde et tætpakket og stresset program.
Vi overnattede de første tre nætter i Beverly Hills omgivet af huse der mest ligner paladser, grønne græsplæner på trods af, at Californien lider af tørke og fancy restauranter, hvor 99% af klientellet havde enten restylane, botox eller begge fyldt i ansigtet. De sidste to nætter var komplet modsatte. Vi overnattede på et hipt hotel i et tidligere industri-kvarter – her var lidt hipster-gritty, og gik man 20 minutter i én retning, kom vi til Skid Row, hvor mere end 50.000 hjemløse overnatter i telte. En meget trist og stærk kontrast til det ultra-rige Beverly Hills og en af de vigtige skyggesider i USA. Ligeså rigt landet er, ligeså fattigt er det også – og her er ikke noget sikkerhedsnet, der samler dig op, hvis uheldet er ude, som vi kender det fra vores dejlige velfærdssamfund i nord.
Men altså – udover den triste skæbne, som mange lider under i LAs Downtown-område, så var det en helt igennem perfekt tur. Jeg har her samlet alle de ting vi oplevede, hvor vi spiste og hvad vi så i en ultra LA hipster-guide. Helt konkret er her 30 tips delt ind i områder, som du snildt kan følge, når du er i LA. Nyd guiden!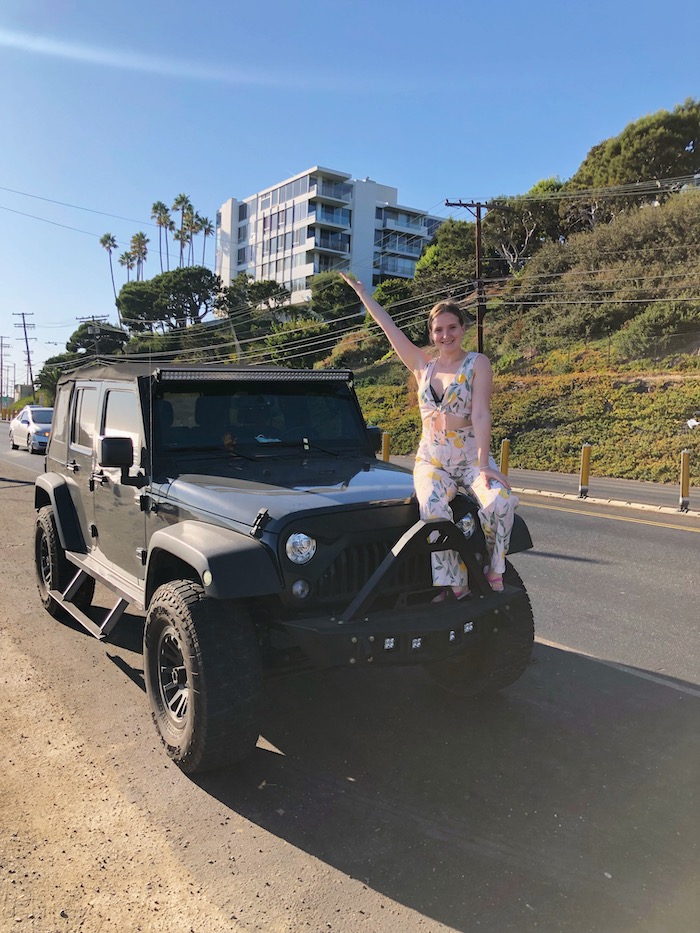 Sådan kom vi rundt i LA
LA er ikke offentlig transport-venlig. Alle kører i bil, og man ser ufatteligt få på gåben på fortovet eller på cykler. På vores seks dage i LA benyttede vi forskellige transportmidler.
♥ Gåben – Selvom ingen andre går, gjorde vi det altså. Hvis du holder dig i et det samme nabolag er meget i gåafstand. Jeg er vild med at gå, når jeg skal opleve en ny by, fordi det giver et godt indtryk af, hvordan byen hænger sammen.
♥ Cykel – Vores hotel havde gratis cykler, som vi kunne benytte. Conciergen så lidt skævt til os, da vi sagde, at vi gerne ville låne dem og cykle rundt i byen. På vores cykeldag så vi absolut ingen andre på cykler, men det afholdt os ikke fra at træde videre i pedalerne. LA er altså, efter min mening, en fin cykelby. Men husk at bilerne ikke er vant til cyklister, som vi kender det fra Danmark, og vær derfor ekstra opmærksom.
♥ Lyft og Uber – Vi bestilte biler gennem appsne Lyft og Uber. De er ultra billige i LA, og derfor kan du komme langt for et par håndører. De fleste af vores ture tog 20 minutter og kostede mellem 5-15$.
♥ Lejede en bil med Getaround (reklame) – På vores næstsidste dag var vores plan at opleve Malibu og Santa Monica. Derfor lejede vi en bil gennem verdens smarteste app. Det er bilens svar på Airbnb. Privatpersoner udlejer deres biler til favorable priser. Først skal du tilknytte dit kørekort, og så er du good to go. Gennem appen får du en oversigt over biler, der findes tæt på dig, deres priser og hvor længe, du kan leje dem. Du lejer så bilen gennem appen og åbner ligeså bilen gennem appen. Du kan selv bestemme, om du blot vil leje bilen en time eller flere dage i træk. Så smart og nemt – og der er altså ingen menneskekontakt, da alt foregår gennem appen! Gennem dette link får du 50$ rabat på din første tur med Getaround. Det gjorde således, at vi lejede en gigantisk Jeep i 12 timer til blot 11$ (70 kroner).
West Hollywood, Beverly Hills, Melrose & Fairfax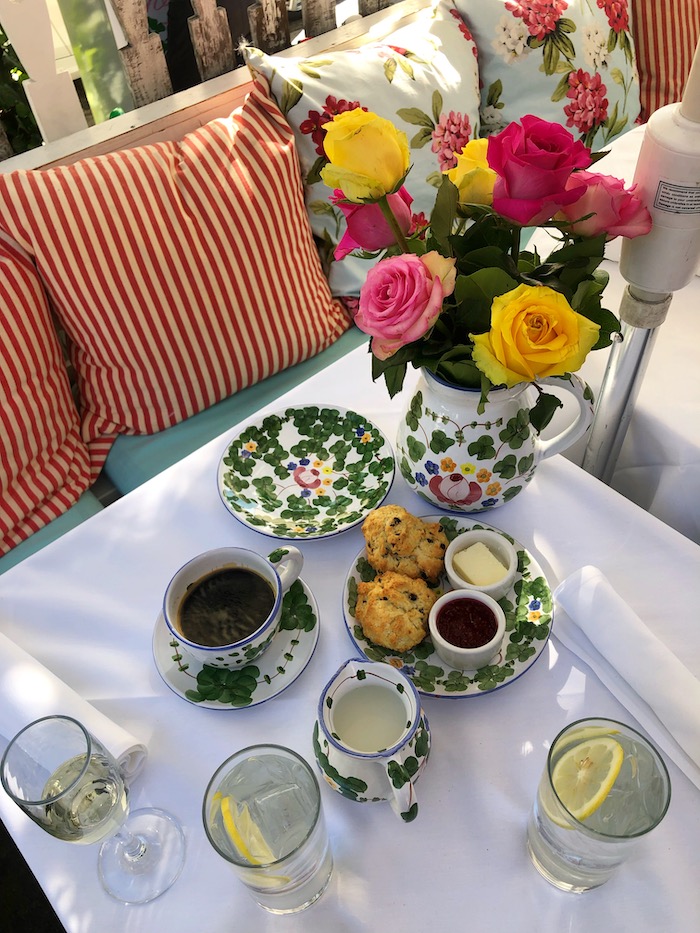 French toast, amerikanske pandekager og æg i alle afskygninger. Brunchmenuen står skarpt, her er så yndigt med friske roser i alle regnbuens farver. Vær forberedt på at priserne ikke ligefrem er budgetvenlige, men nyd oplevelsen og den gratis champagne, scones og cookies.
Et unikt LA-spot, hvor du sikkert får en kendis som sidemand. Da jeg var her var det Willem Dafoe og Lupita Nyongo. Menuen byder på lækre frokostretter.
Dette hotel er en drøm – alt er lyserødt og retro, og at gå en tur i hotellets udendørsområde føles næsten som at være i botanisk have. Nyd solen og udsigten ved poolen med en god drink i hånden.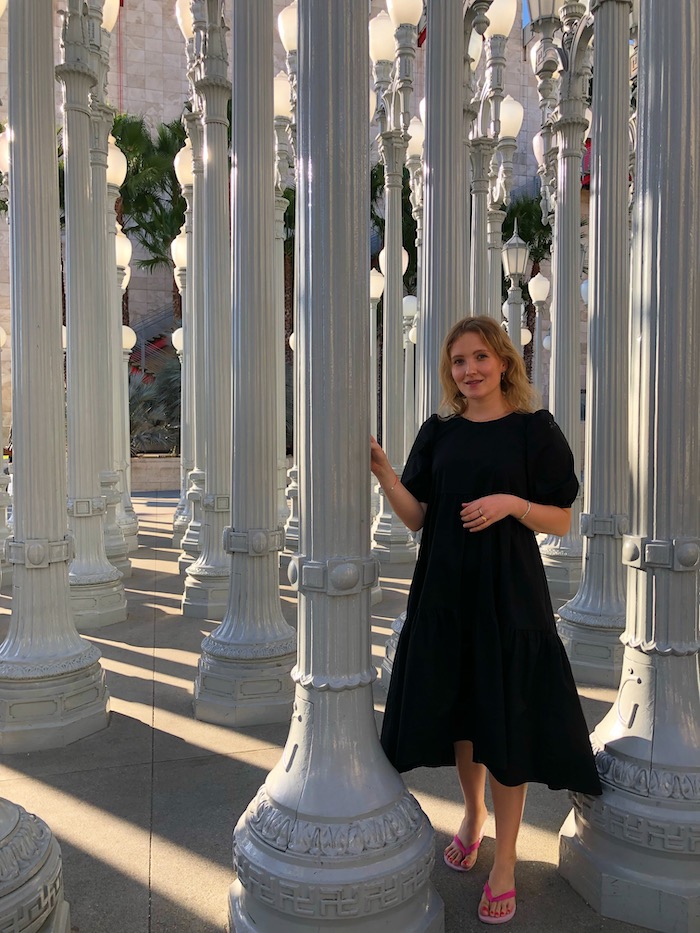 Nyd kunst hos Los Angeles County Museum of Art. Er du ikke vildt kunstinteresseret, kan du nøjes med at kigge forbi den udendørs kunstinstallation Urban Light.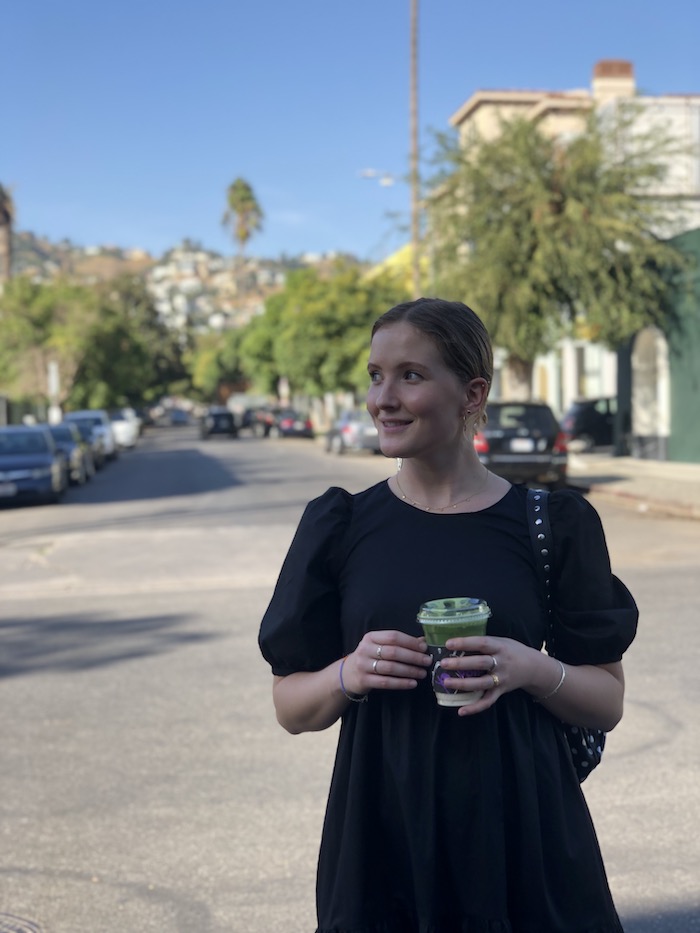 Er du på Instagram, har du sikkert set skiltet "But first, coffee", som kan ses hos Alfred. Denne LA-café har en håndfuld beliggenheder rundt i byen og byder på lækker kaffe og andre drikkevarer såsom matcha latte.
En af de allerbedste koncept-butikker, jeg har oplevet. På nederste etage ligger KITH, sneaker- og streetwearhimlen, og i stueetagen en café, en Credo skønhedsafdeling med lækre produkter og tøj til både kvinder, mænd og børn.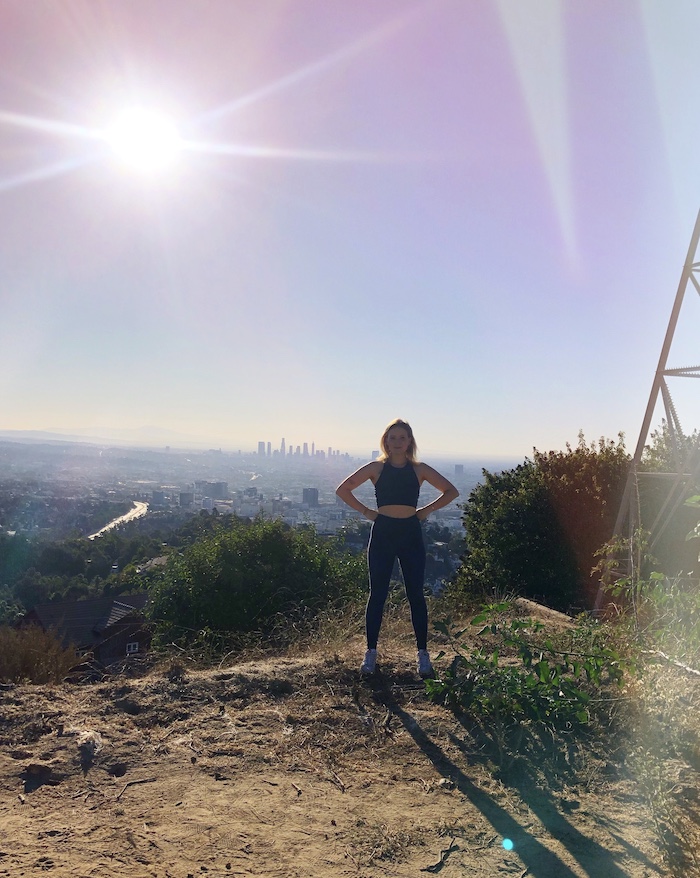 En frisk vandretur i bjergene ved Hollywood. Runyon Canyon er en af de meget populære, idet den er forholdsvis brugervenlig. Turen tager en times tid og du kan vælge mellem tre ruter i forskellige sværhedsgrader. Udsigten er fænomenal.
Er du vild med streetwear, er du kommet til det rette sted. Supreme, Flight Club og andre sneaker- og streetwear butikker er samlede her sammen med populære genbrugsbutikker.
En af de meget populære restauranter i LA. Lækker italiensk mad.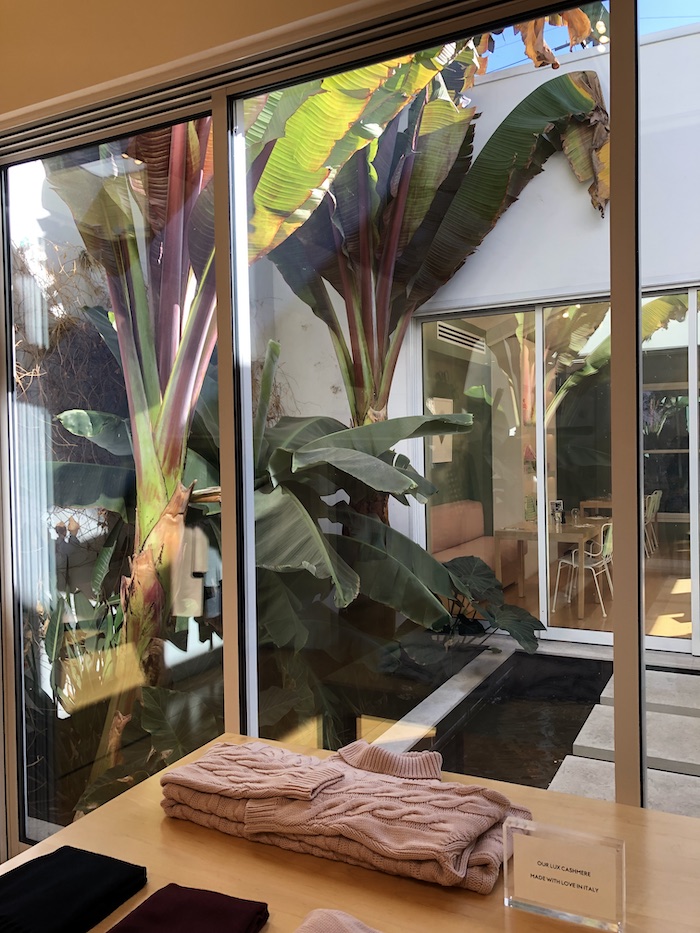 Outdoor Voices, Glossier, Away, Mansur Gavriel – alle de gode butikker. I Melrose ligger de side om side og byder på skønne butiksoplevelser.
Er du til mexicansk mad, skal du lægge vejen forbi Gracias Madre. En ultra populær restaurant med den skønneste have.
Et must i LA. Burgere, fries og milkshakes hos In 'n' Out. Maden smager som en drøm og er tilmed ultra billig, sammenlignet med fx Shake Shack, der på mange måder minder meget om In 'n' Out.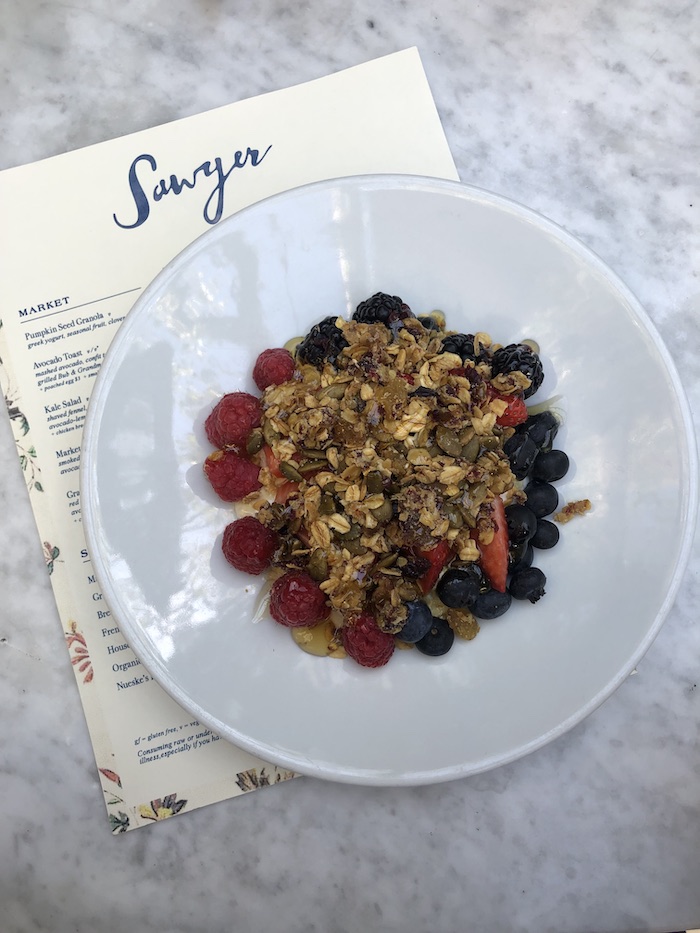 Hipsternes højborg i LA. Den ene hippe brunch-café, såsom Sawyer, Scout og Roo, efter den anden ligger side om side sammen med seje butikker såsom Aesop og APC.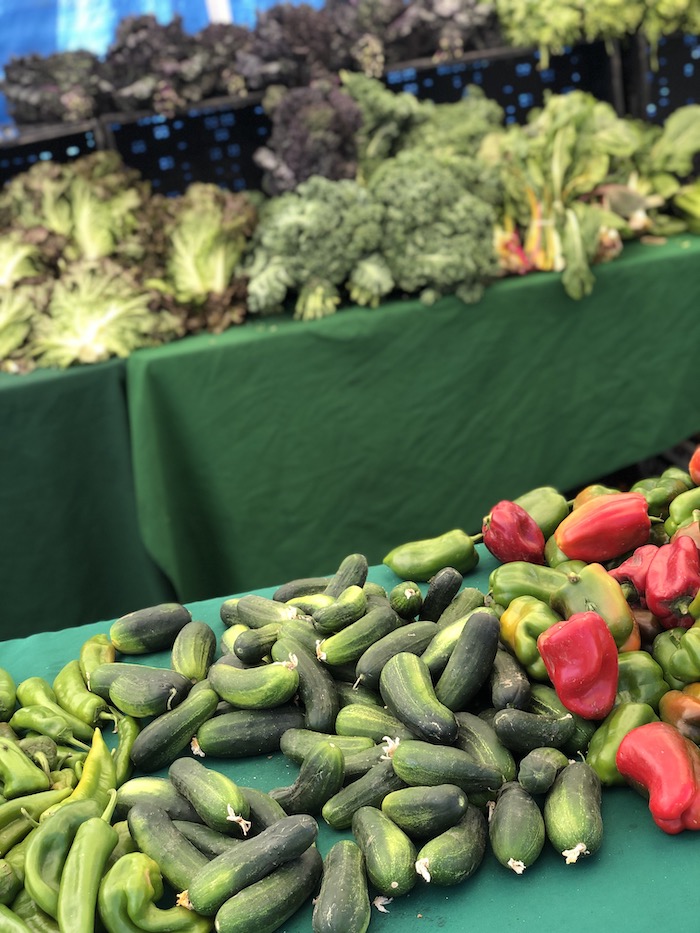 Hver tirsdag og lørdag er der marked i hippe Silver Lake. Her kan du få god kaffe hos Cafe Santo, købe lækkert og friskt frugt og grønt og gå på jagt i vintageskatte.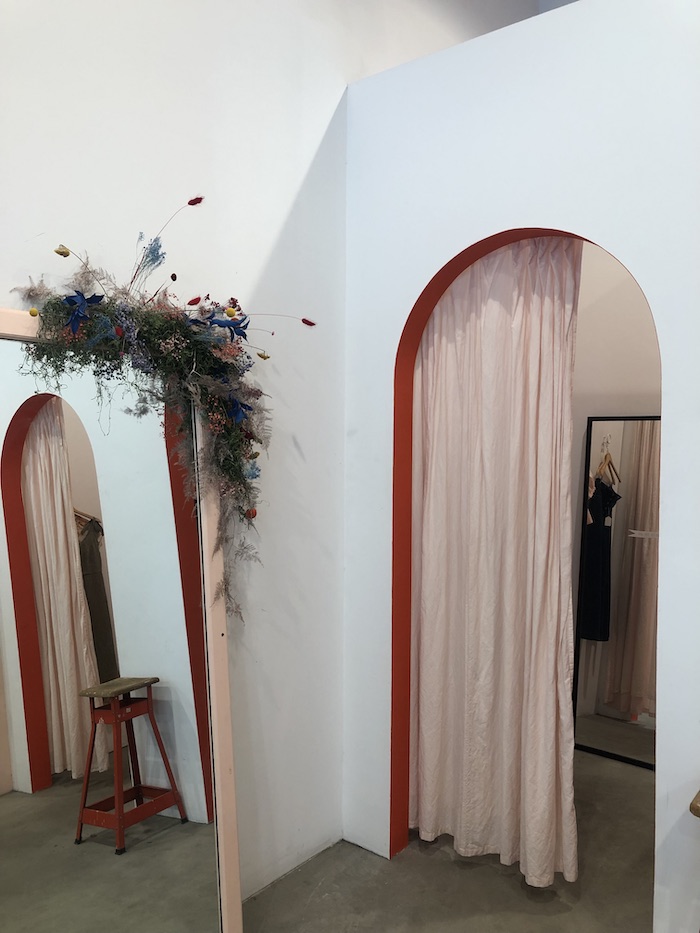 Downtown LA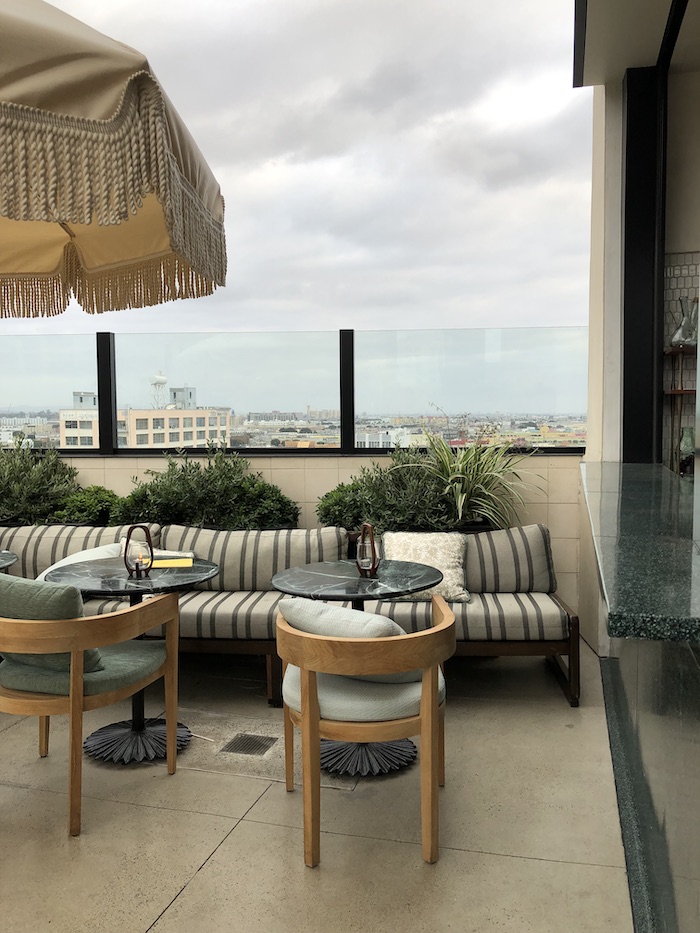 Egentlig et hipt hotel, men du er også velkommen selvom du ikke overnatter her. De har en skøn rooftop-bar med fin udsigt, en kaffe-café og en restaurant.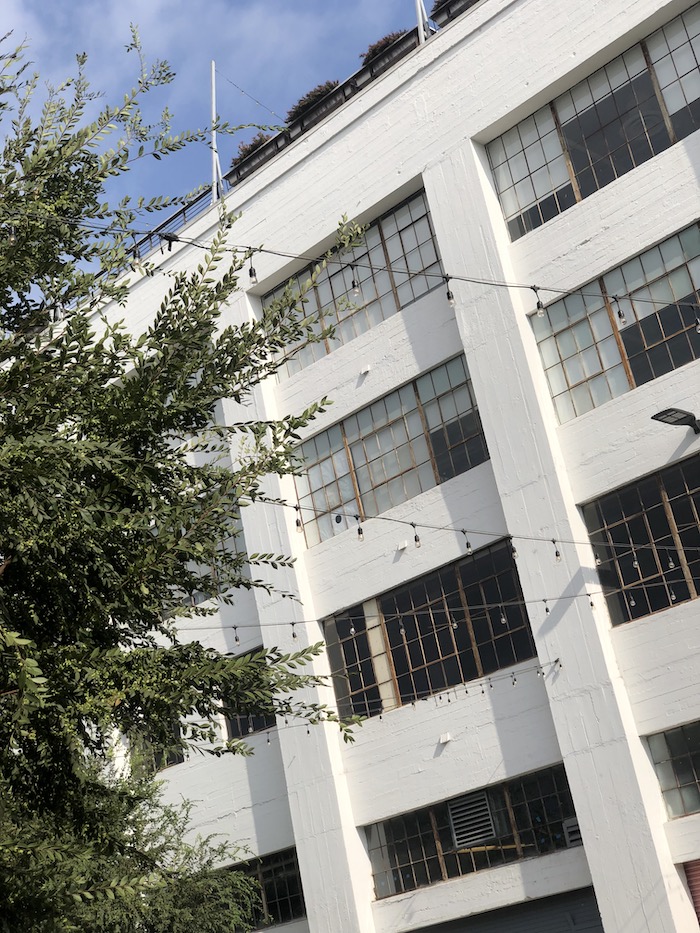 Row ligger i et industrikvarter og området består nu af caféer, street food-marked og seje, små butikker med ukendte, fede brands.
Er du til rigtig god kaffe, så skal du et smut forbi Maru, for de formår at brygge en habil kop.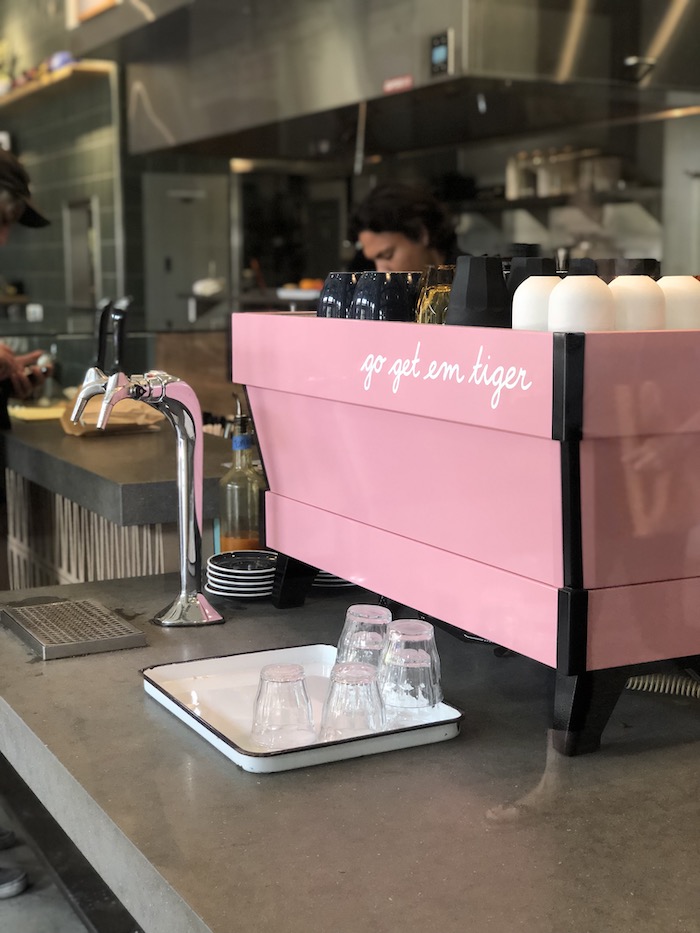 Det samme gør denne kaffe-café-kæde.
Kunstmuseum med gratis indgang med en stor samling af amerikansk kunst, herunder Basquiat, Andy Warhol, Kara Walker, Kerry James Marshall og Jasper Johns.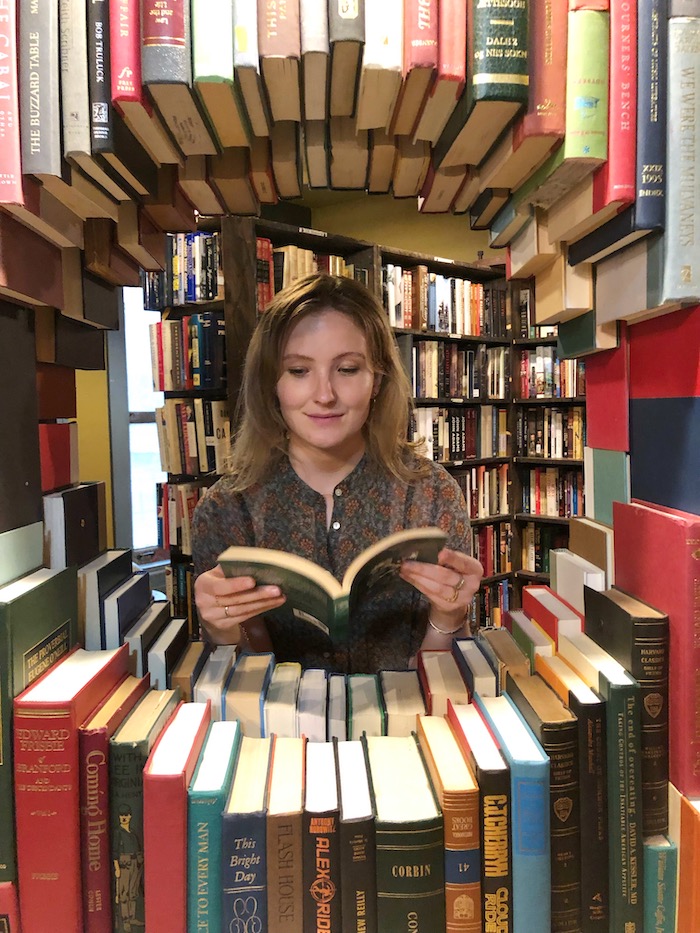 En sand boghimmel. Jeg har aldrig set så mange bøger samlet på et sted. Boghandlen fungerer næsten som museum, idet noget af bogsamlingen er gjort til kunstinstallationer, som du finder spredt rundt i butikken.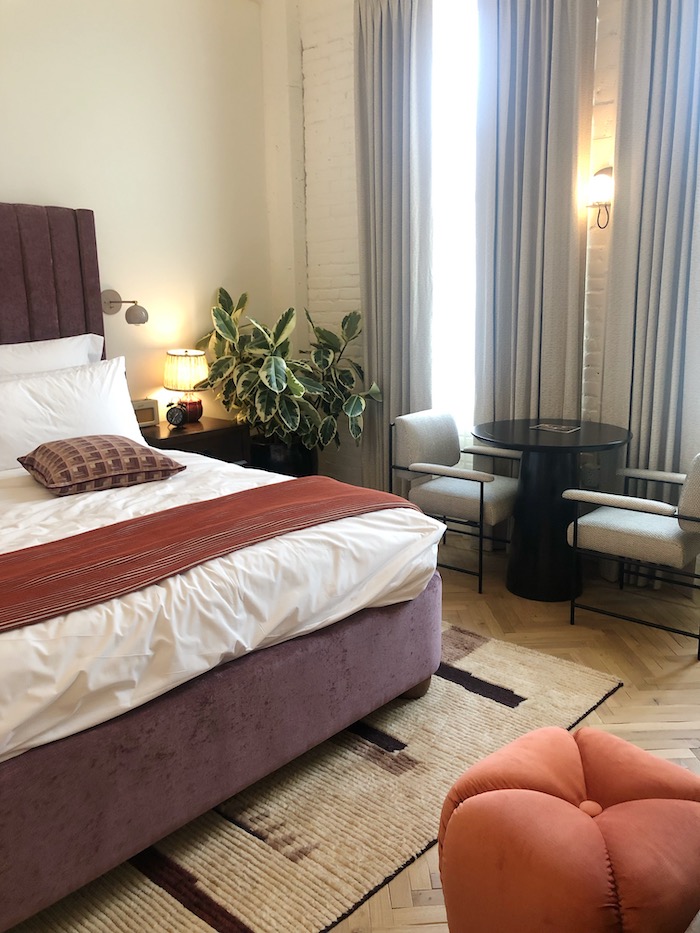 Endnu et klubhus i Soho House-familien er åbnet, og denne lokation fungerer også som hotel. Det er i den dyre ende, men indretningen og udsigten er lige i øjet. Og så kan du tage en dukkert i hotellets pool på rooftoppen.
Santa Monica & Malibu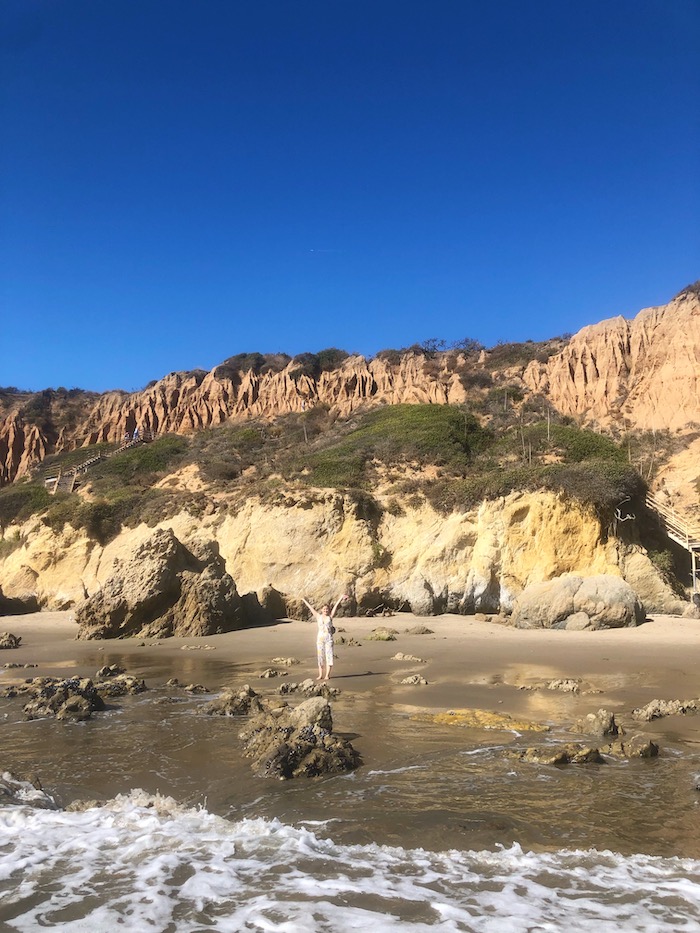 Rå natur eller en svømmetur? Her kan du få begge dele. Mellem høje klipper, grotter og rigt fugleliv, svømmer bølgerne og inviterer på et lækkert dyp i havet svømmetur.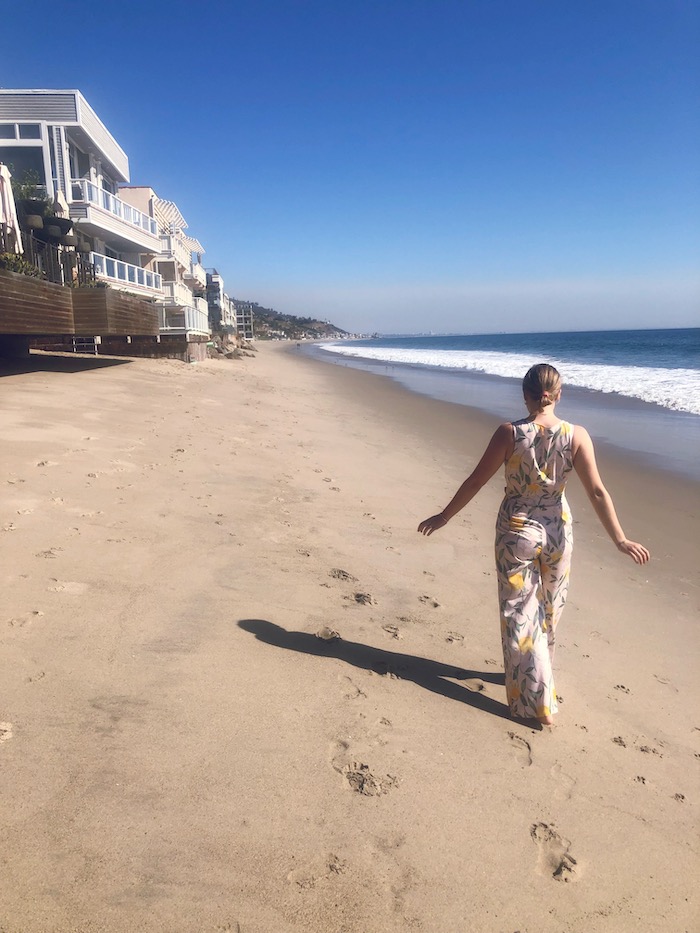 Er du til lækker sandstrand uden klipper og rå natur? Så kan du tage til Zuma Beach, der især er populær blandt surfere.
Nyd den skønne havudsigt fra Nobus terasse med en god drink og en omgang sushi.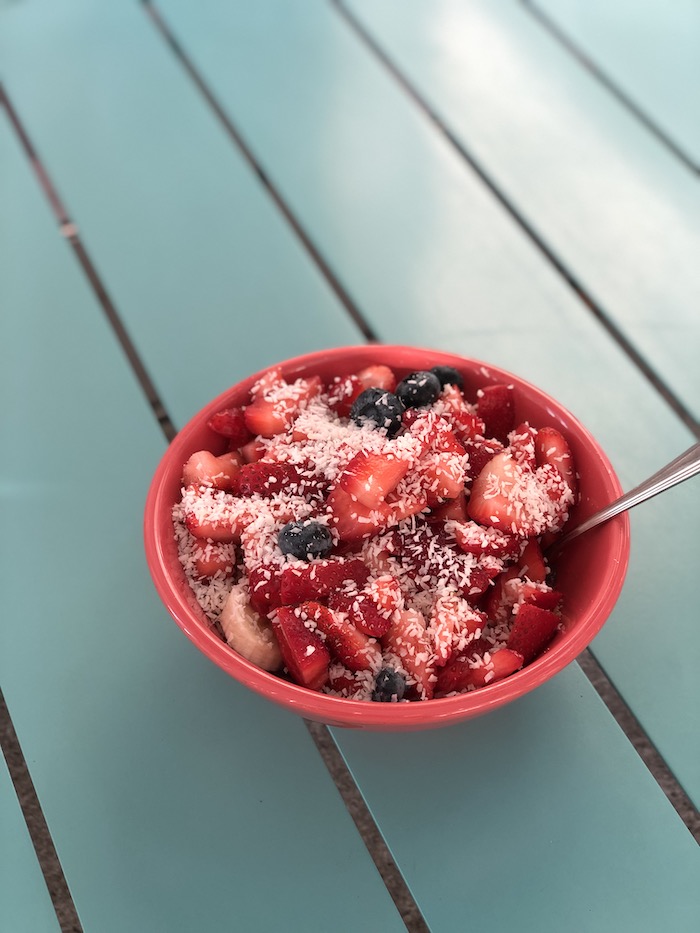 LA er 'all about' det tjekkede og det sunde. Hos Backyard Bowls får du smoothie bowls, der både smager lækkert og er som skabt til Instagram.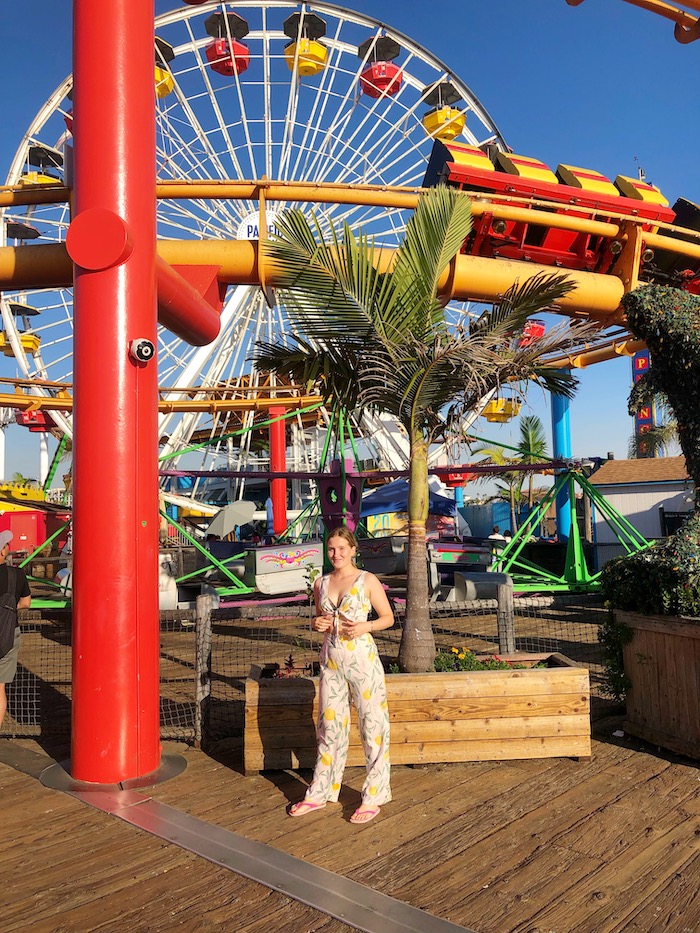 I ægte amerikaner-stil får du board walk for alle pengene. Nyd candyfloss, en tur i rutsjebanen og turister fra hele verden, der flokkes for at opleve stemningen på Santa Monica Pier.
Venice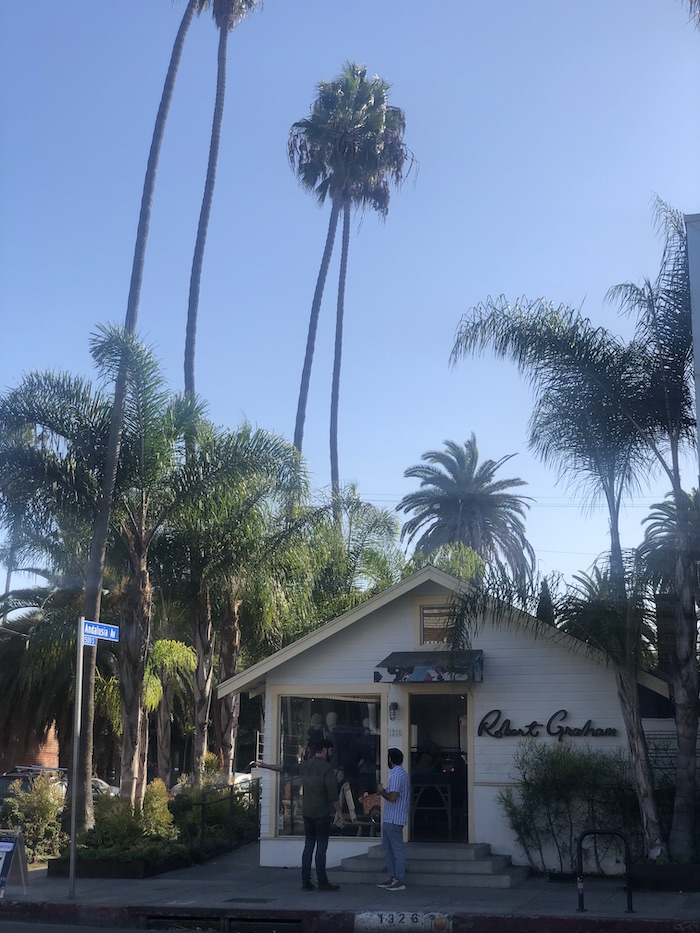 Du har ikke været i Venice, før du har lagt vejen forbi hovedstrøget Abbot Kinney. Her er den ene skønne butik efter den anden, perfekte shoppemuligheder og lækre caféer og restauranter.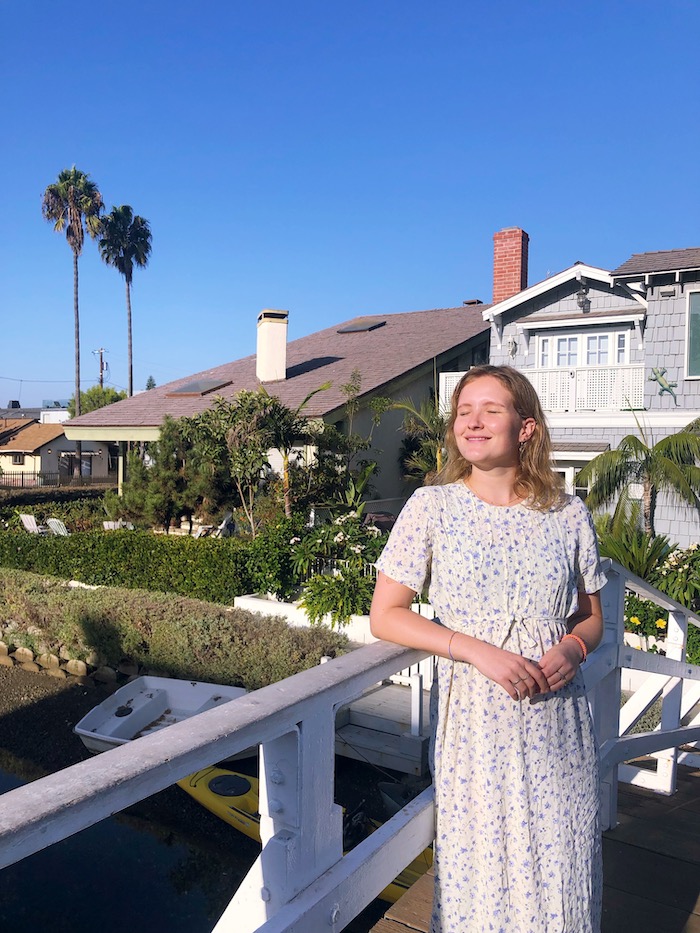 Bag ved stranden munder havet ud i et lille husområde omgivet af kanaler og små broer, der forbinder husene med hinanden. Her er noget så skønt og meget fotogent.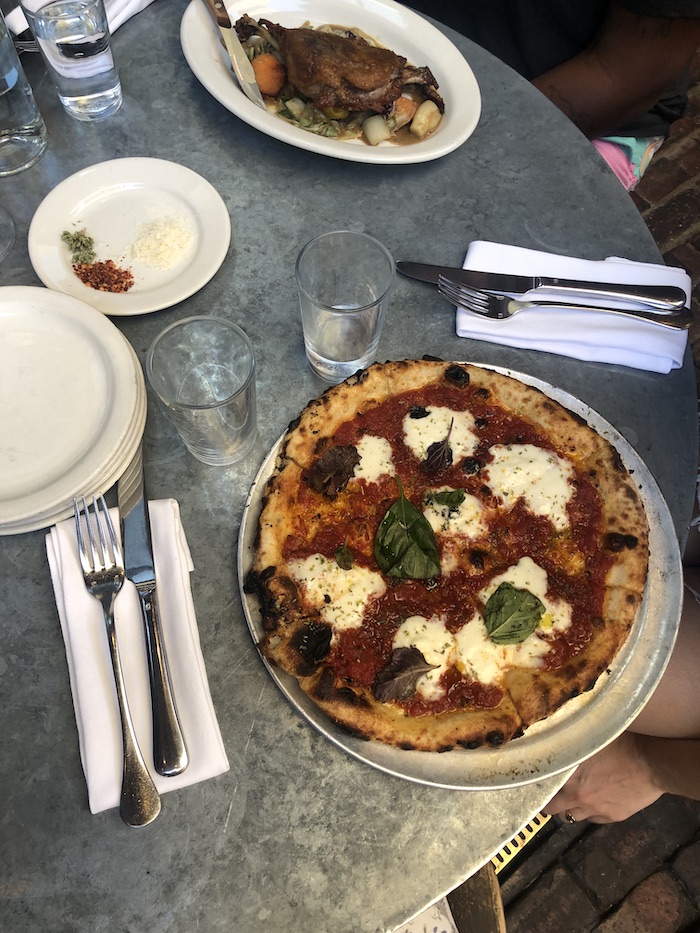 Denne restaurant er et must i Venice. Menukortet er stort og indeholder retter med et italiensk fokus – lækre grøntsager, salater, sandwich, pizza og pasta.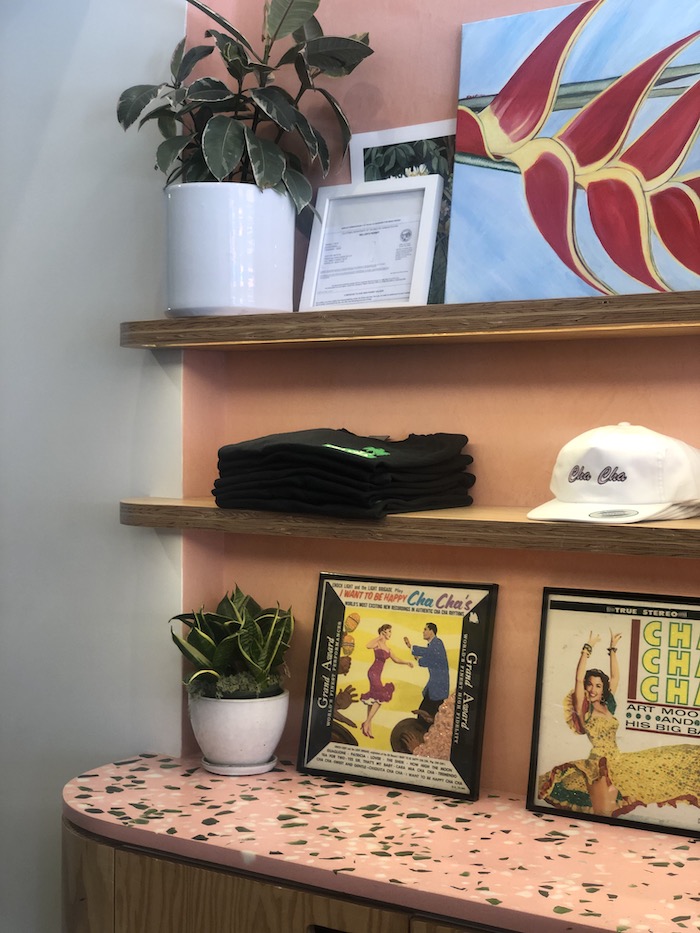 Er du træt efter shopping, spisning og slentren ned af Abbot Kinney? Hold en velfortjent pause hos Cha Cha Matcha og nyd en iced matcha latte.
HAV EN FANTASTISK TUR TIL LA ♥

LA is nothing less than amazing! I recently went to LA for the very first time and I loved it way more than I thought I would. We spent six days exploring tons of neighborhoods, visiting cool shops, enjoying coffee, drinks, and food at hotspot cafes and restaurants, and driving down the PCH with the windows open. Pure bliss!
Here are 30 things I did in and around my first trip to LA. Happy reading <3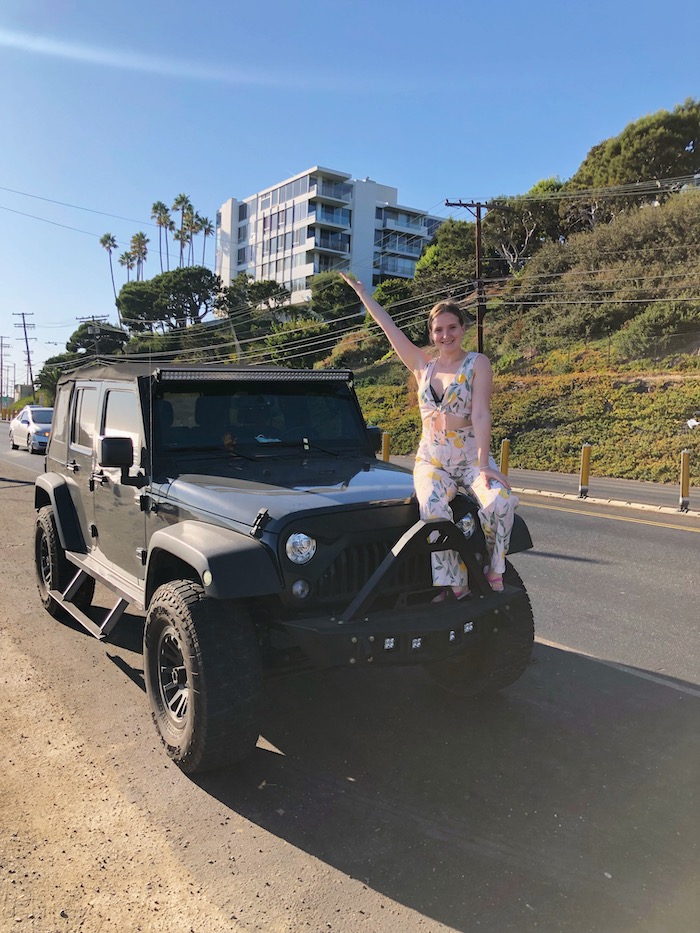 How to get around
♥ Walk – It's not like anyone walks in LA, but we did, and it was great! If you're looking to explore specific neighborhoods, walking is perfect.
♥ Bike – Our hotel offered bikes. And while the concierge at our hotel looked wonderingly at us when we asked to use them around the city, biking around LA worked out great for us! Admitted, there were some steep hills and crazy cars that definitely weren't used to looking out for bikers.
♥ Lyft/Uber – Getting around with car services in LA is fairly cheap. Most of the rides we took were 20 minutes long and costed us between $6-20.
♥ Getaround – My favorite! (Ad) One of our days in LA, we wanted to get out of the city and explore a little further by going to Malibu. We used Getaround for that – an app like Airbnb but for cars. I signed up for the app, submitted my driver's license and was ready to go. The app provides you with a list of cars and an overview of their locations, prices, and availability. You choose the car you want to rent – which you can do from anything from an hour to multiple days. You reach the car and open it through the app, and you're good to go. Quick, simple and easy! We were able to rent a crazy big Jeep for 12 hours paying only $11. If you sign up through this link, you get $50 off your first ride.
West Hollywood, Beverly Hills, Melrose & Fairfax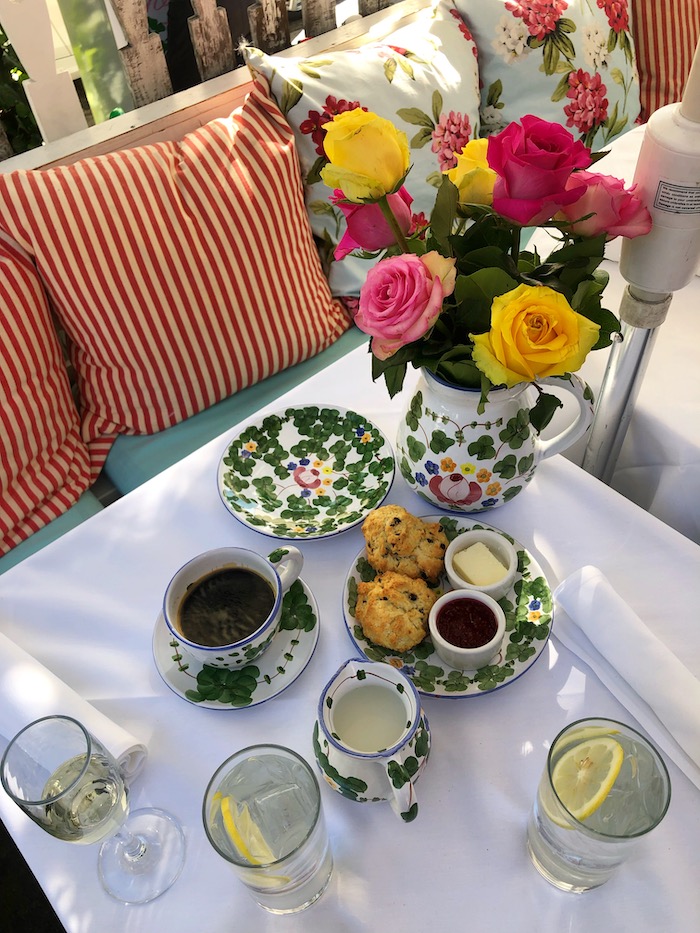 French toast, pancakes or eggs in all forms. The brunch menu is on point, but not exactly budget-friendly. Be prepared to pay $35 for french toast but enjoy complimentary champagne, scones and cookies, and a great experience.
A unique LA-spot. The menu offers tasty sandwiches and salads.
One of the prettiest hotels I've ever seen. Everything is pink and the outside areas almost look like a botanical garden. Enjoy delicious drinks by the pool and take in all the prettiness.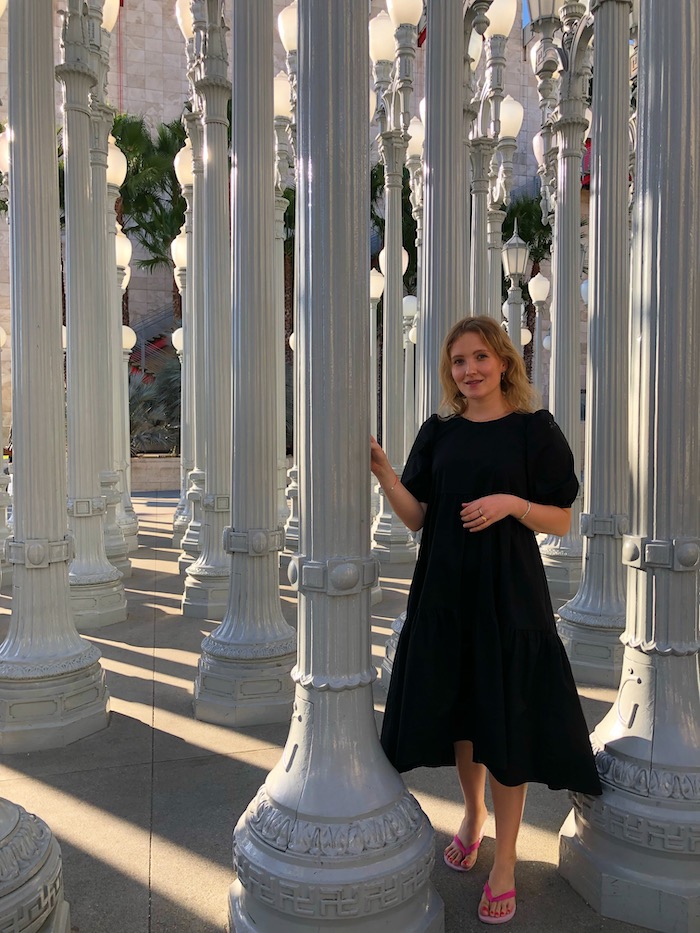 Enjoy art at Los Angeles County Museum of Art and make sure to stop by the public art installation in front of the museum, Urban Light.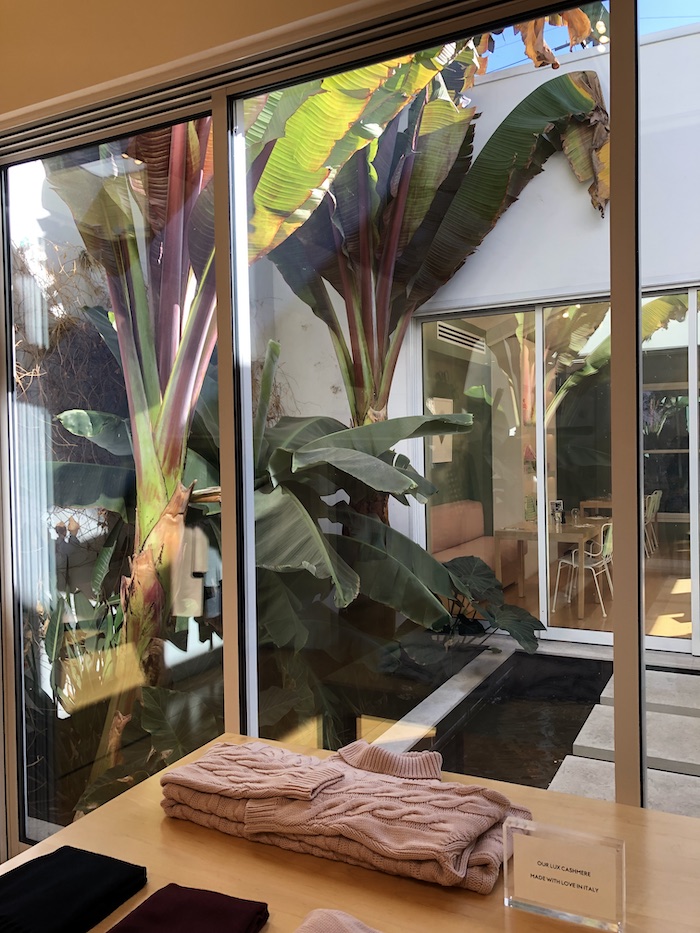 Outdoor Voices, Glossier, Away, Mansur Gavriel, you name it. They are located side by side in the hip shopping area in Melrose.
A concept store at its best. On the lower floor, you'll find Kith, and on the main floor, the concept store includes a Credo beauty shop in shop, a cafe, and clothes for women, men, and kids.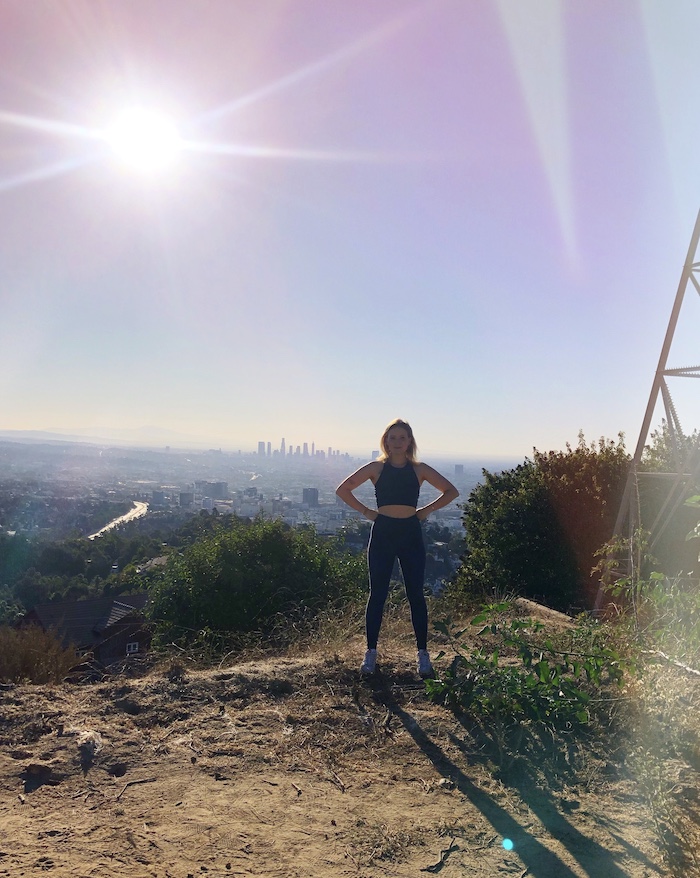 Have you really been to LA if you haven't hiked the Runyon Canyon? Nope. The hike is user-friendly, takes about an hour and offers three different trails for different hiking levels.
Supreme, Flight Club, you name it. They're all located along Fairfax, and if you're into streetwear and kicks, this is your spot.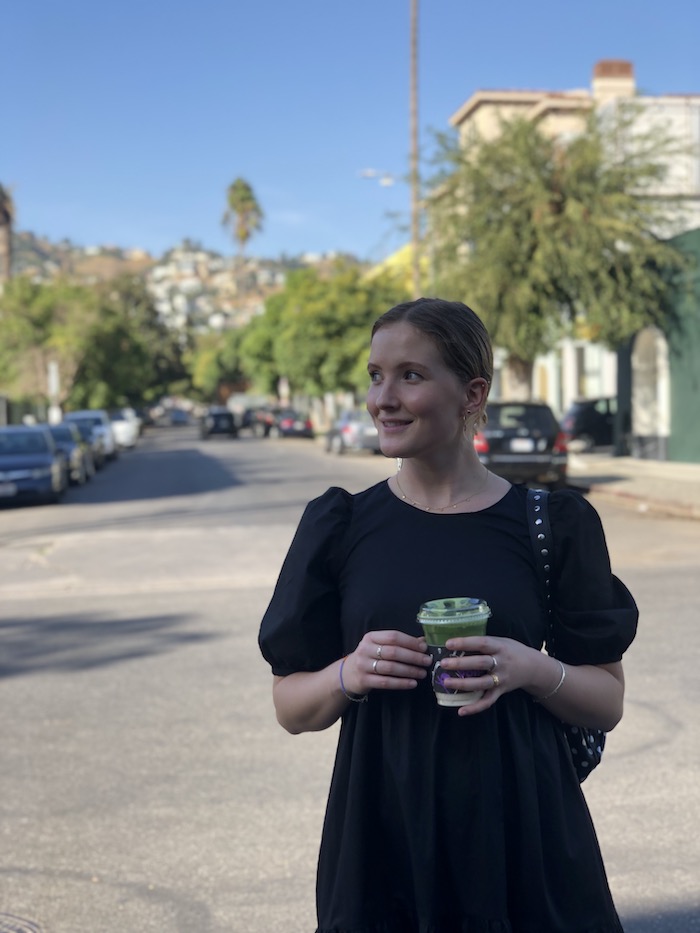 If you're on Instagram, you've probably seen the sign "But first, coffee" which can be found at Alfred. The LA coffee spot has multiple locations and their coffee is on point.
Also located on Fairfax, Jon & Vinny's is one of the very popular LA restaurants. They serve Italian food.
Into Mexican food? This is the spot for you. Enjoy their wonderful garden!
Just like the Runyon Canyon, have you really been to LA if you haven't had a burger from In 'n' Out? The burgers are yummy (and very cheap compared to Shake Shack!).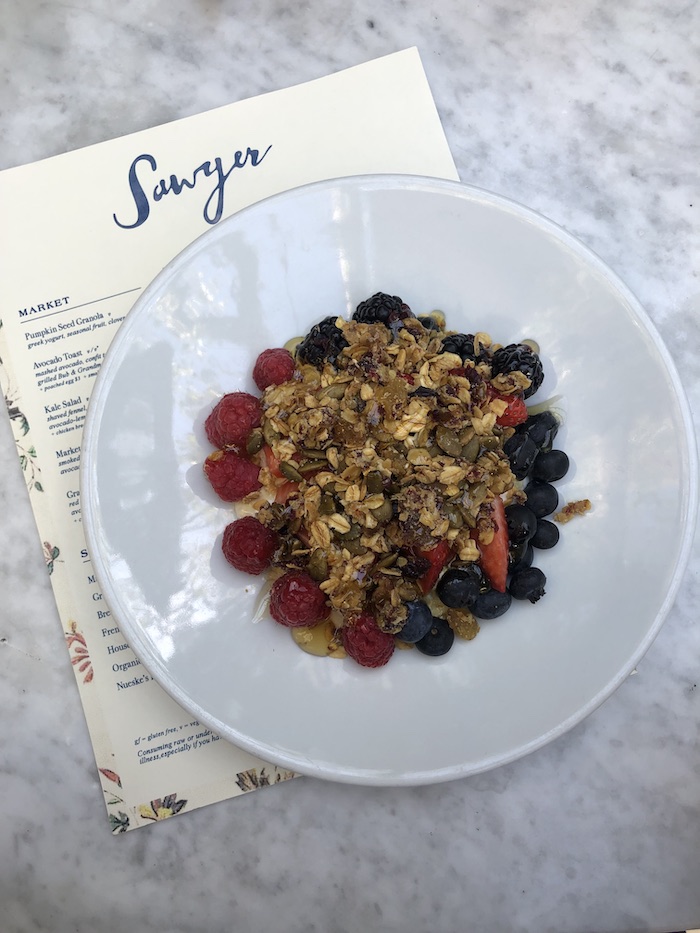 It doesn't get any hipper than this. My boyfriend and I agreed that Silver Lake must be the equivalent to NYC's Williamsburg neighborhood. Stroll the streets, take in the vibes, go window shopping at Aesop and APC, and have brunch at Sawyer, Scout or Roo.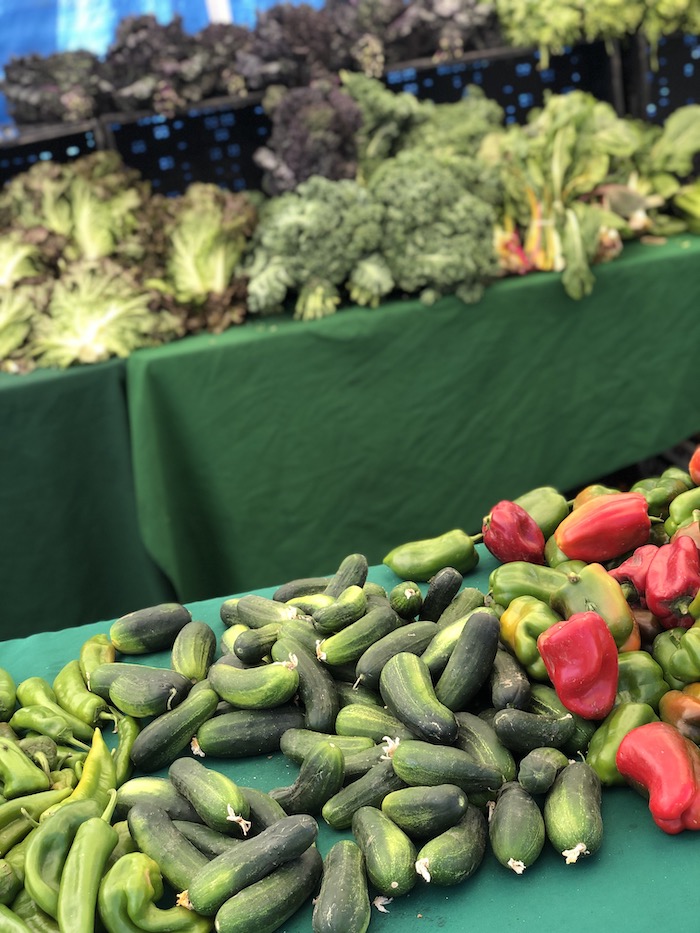 Every Tuesday and Saturday, you can enjoy the farmer's market in Silver Lake. Have great coffee from Cafe Santo, search for cute vintage finds and enjoy the freshest greens and fruit produce.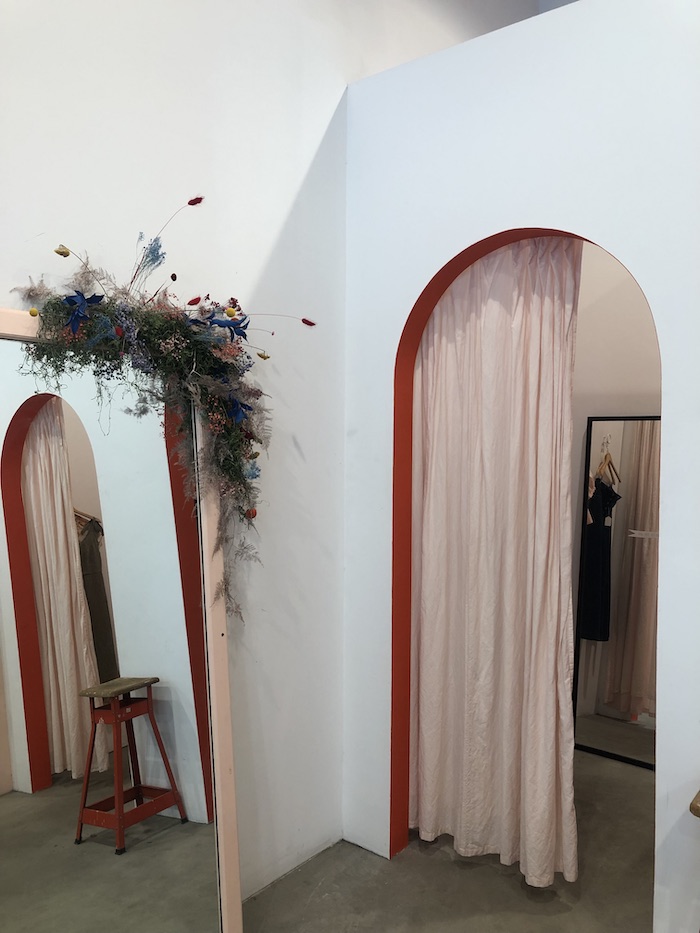 Downtown LA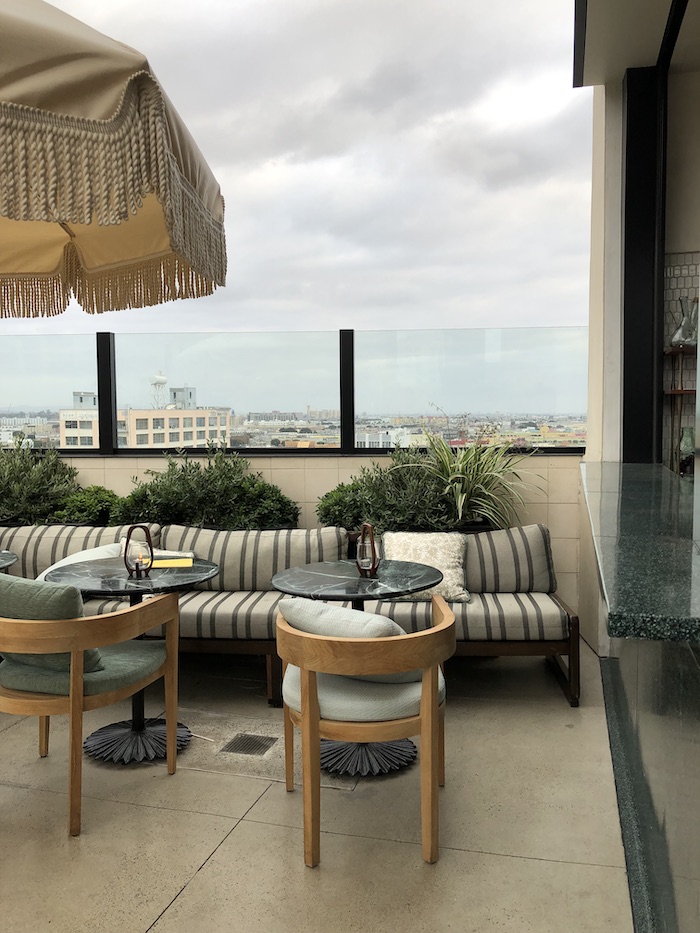 You're welcome even if you're not a hotel guest. The Hoxton offers a gorgeous rooftop bar, a cafe as well as a restaurant. Go for coffee and pastries, drinks or food all day long.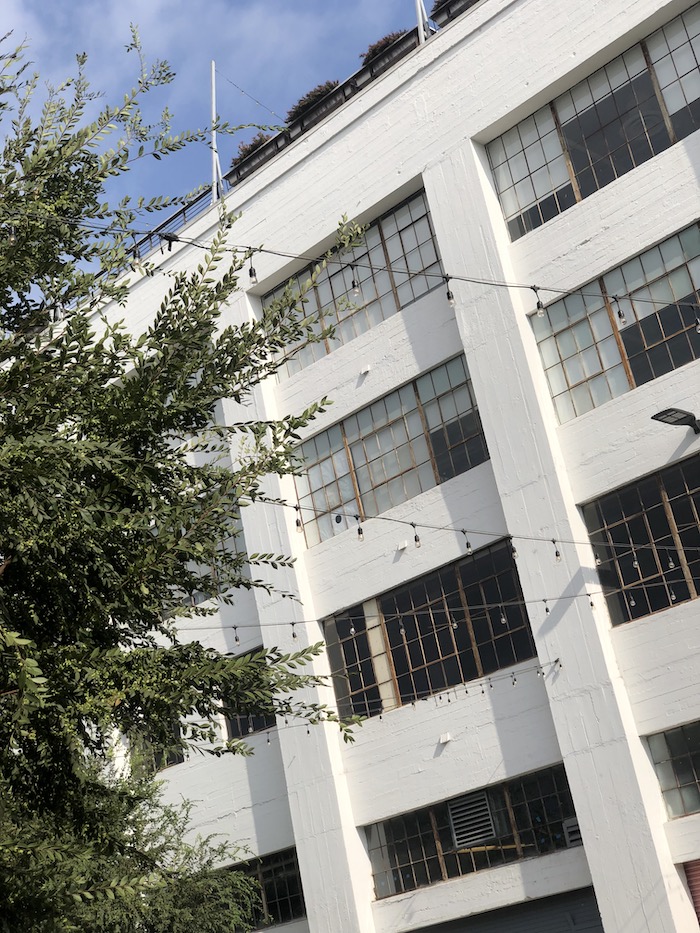 A warehouse district turned into an outdoor hipster mall filled to the brim with street food, cute cafes and great boutiques with independent designers, cool brands and great stuff.
If you're into really good coffee, Maru is a must.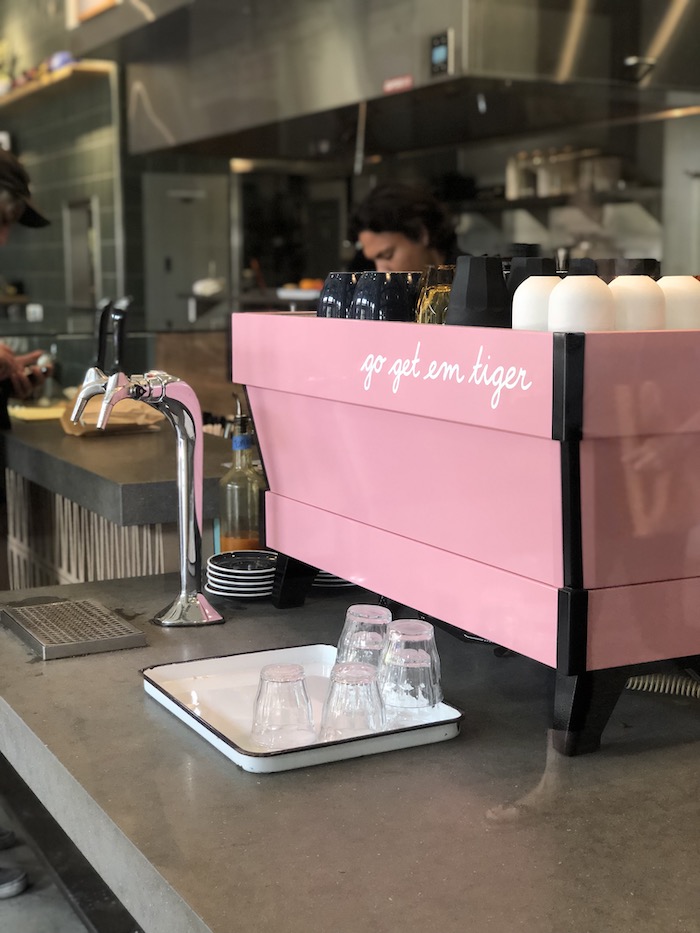 A chain serving great coffee from cute pink espresso machines.
An impressive art museum with free entrance. The museum boasts a collection with lots of American artists such as Basquiat, Andy Warhol, Kara Walker, Kerry James Marshall, and Jasper Johns.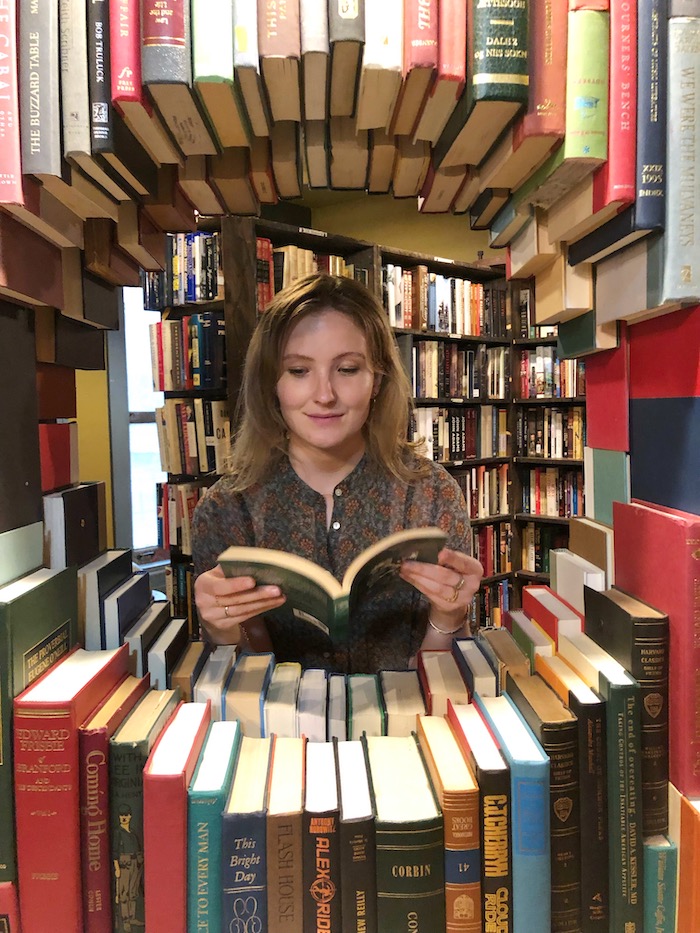 A true book heaven. I've never seen as many books collected in one place. The store almost feels like a museum with books turned into little art installations spread around the store for you to discover.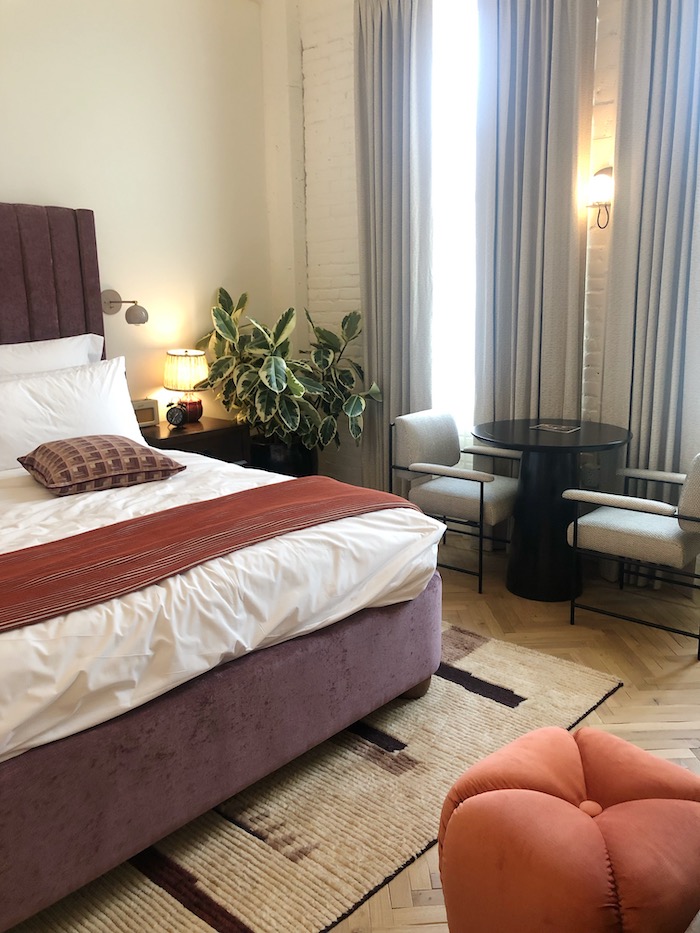 The latest addition to the Soho House family is this DTLA outpost. The hotel is gorgeous, and a deep dive on their rooftop pool is on point.
Santa Monica & Malibu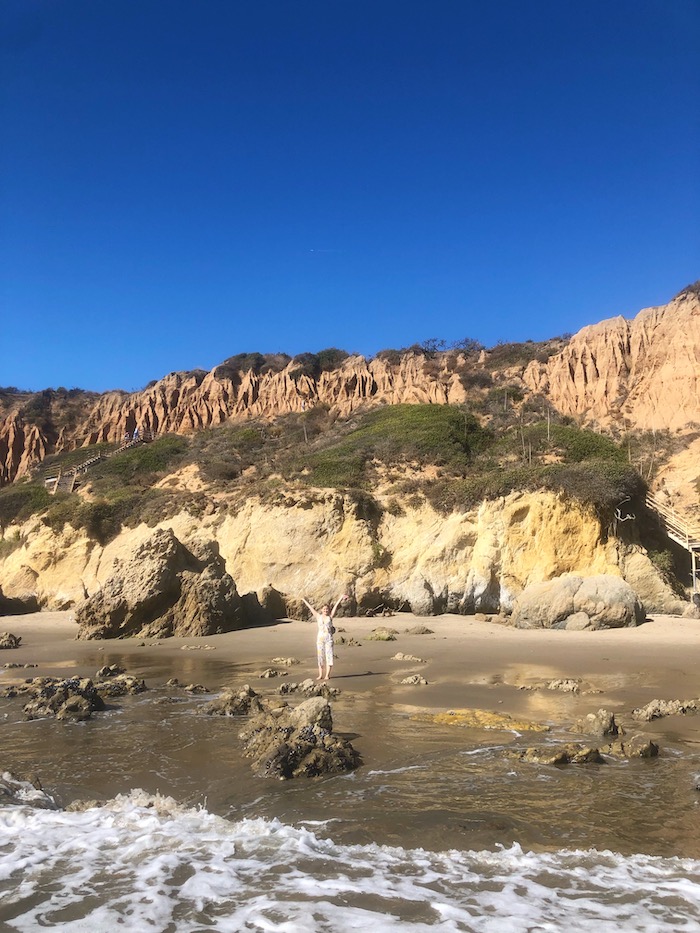 This gorgeous beach offers not only perfect water to dive into but also raw, unspoiled nature;  massive rocks, sea caves, and crashing waves.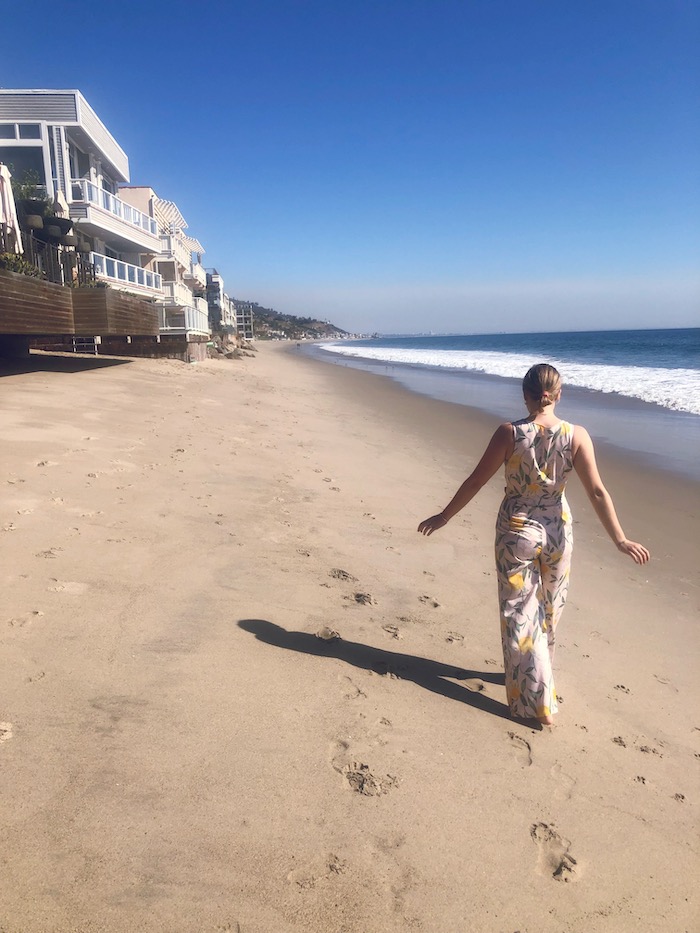 One of the very popular beaches in Malibu, for surfers and swimmers alike.
Enjoy a sushi lunch or dinner with wonderful ocean views.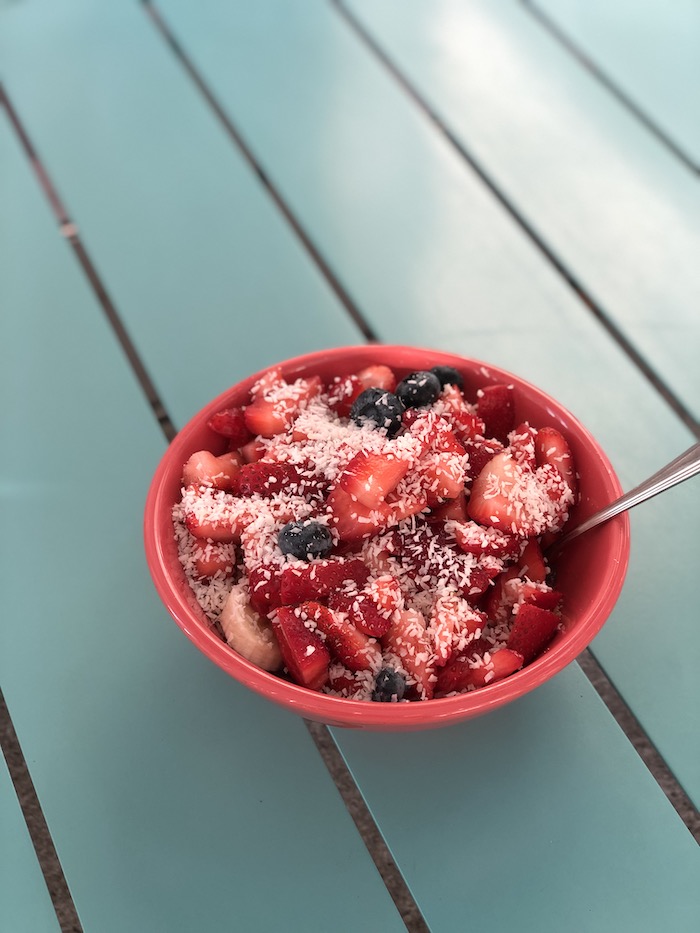 Hearty and healthy. Californians are known for being health-conscious, which this LA chain underlines. Enjoy delicious smoothie bowls with fruit, nut and granola toppings.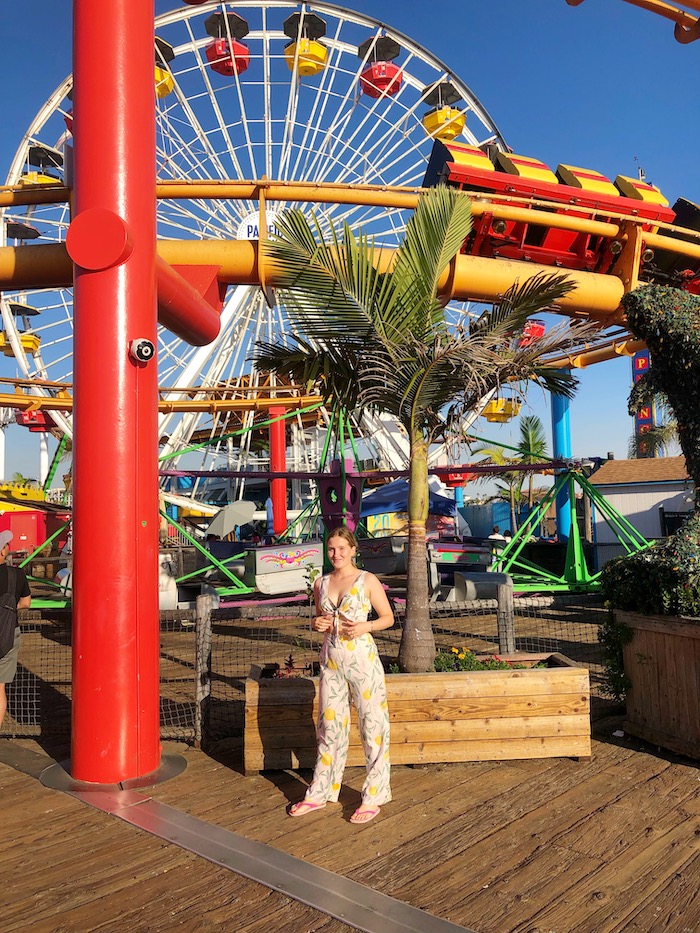 Classic iconic American boardwalk with an amusement park, a rollercoaster, a Ferris wheel, cotton candy and hotdogs.
Venice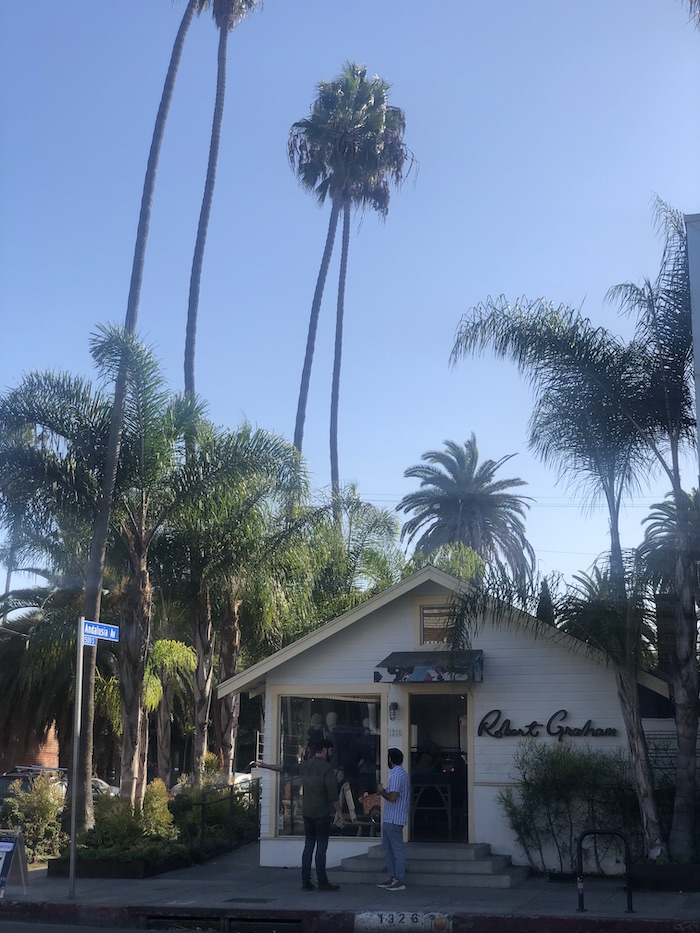 This shopping street offers great shopping opts. From independent boutique stores to well-known brands, Abbot Kinney has something in store for every liking.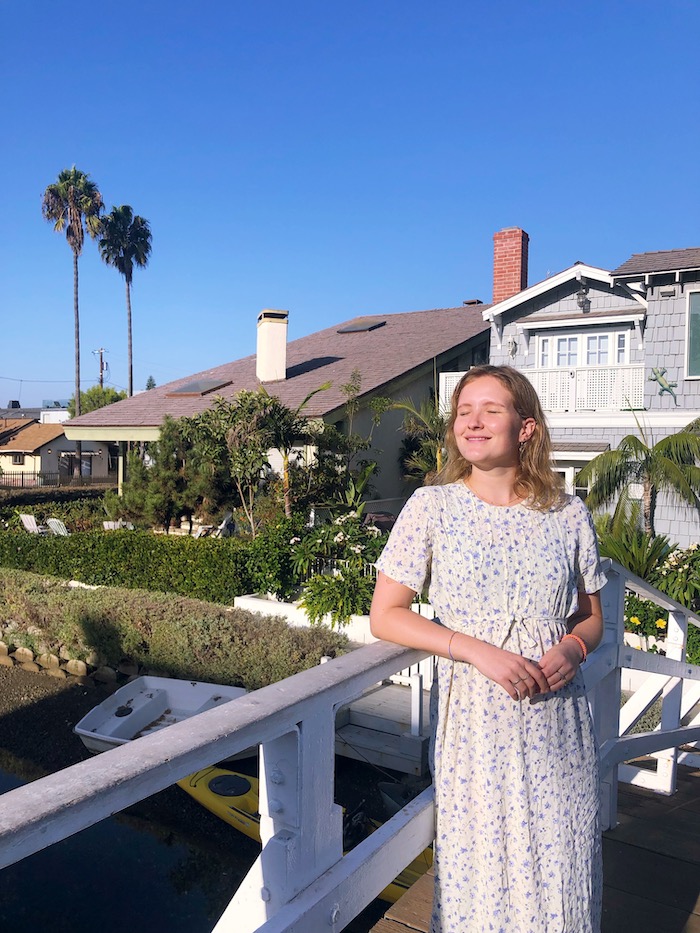 Cute houses, canals, and little bridges – a delight (for your IG, too!)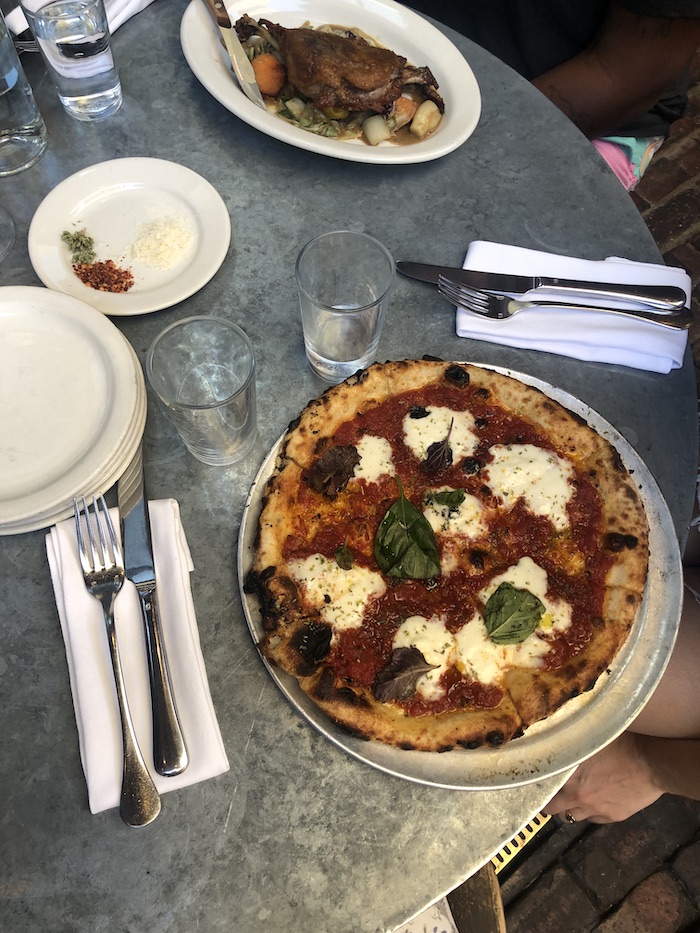 A Venice hotspot with a menu that boasts vegetables, sandwiches, pizzas, and pasta of high quality. Everything is yummy.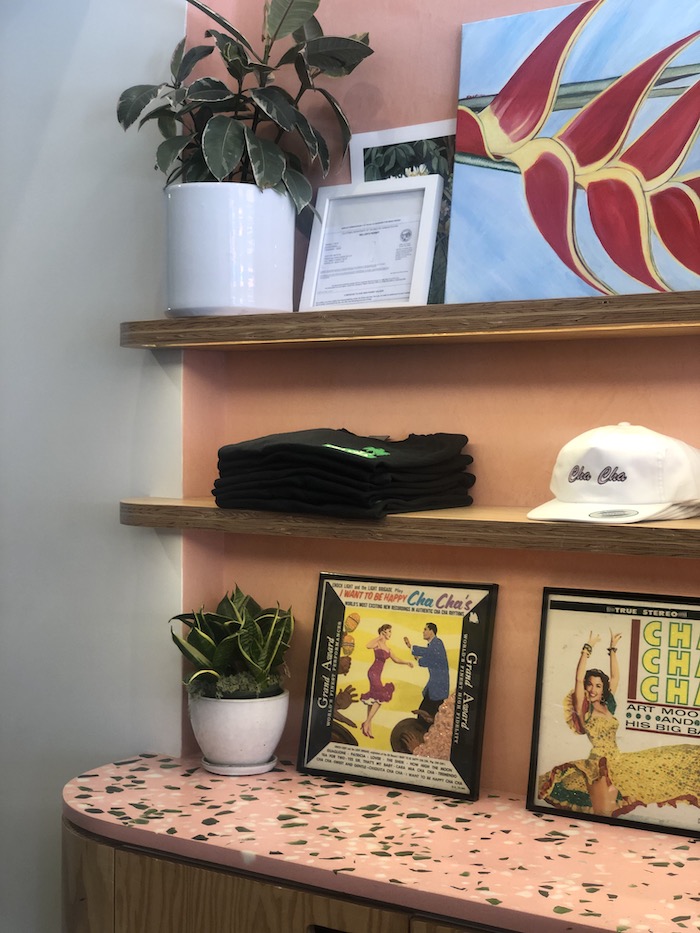 After a long day of shopping and stroll up and down Abbot Kinney, head here for refreshments like an iced matcha latte.
ENJOY YOUR TRIP TO LA ♥