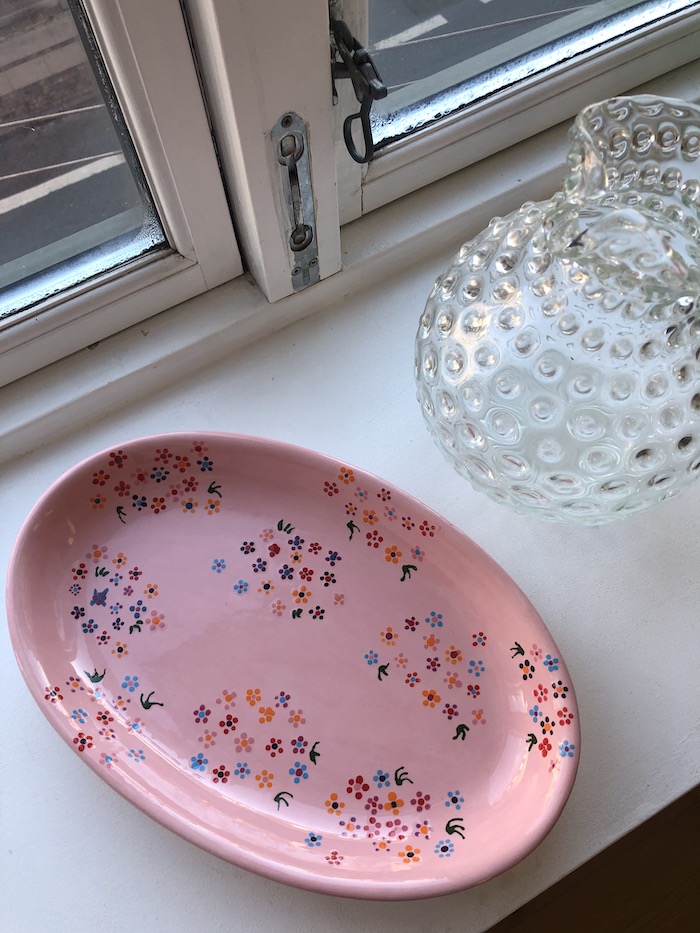 The platter I made at Creative Space

Da jeg havde fødselsdag i oktober, fik jeg en fantastisk gave af min barndomsveninde. Det var et gavekort til Creative Space, en keramik-café, hvor man kan udvælge keramik og male det, som man ønsker. Den endnu bedre nyhed var, at hun også havde givet samme gave til vores tredje veninde. En dag i oktober skrev vi altså keramik-date i kalenderen. Vi havde to skønne timer med koncentration, kreativ udfoldelse og hygge. Gaven blev altså til et minde, jeg har med mig for evigt, og desuden er jeg nu også et lyserødt fad, som jeg selv har malet, rigere.
Det fører mig til denne gaveguide, jeg har skrevet. Den handler om de bedste gaver, du kan give. I den søde juletid er sådan en gaveguide nok passende. Selv har mine gaveindkøb i år et tema – det skal være en oplevelse, og det skal være forkælelse. Og så tør jeg ikke skrive mere, for så røber jeg nok for meget.
I min gaveguide lister jeg et hav af gode ideer til betydningsfulde gaver, der varer længe og sætter et stort aftryk i hjertet. Jeg håber, du kan drage inspiration fra min gaveguide 🎄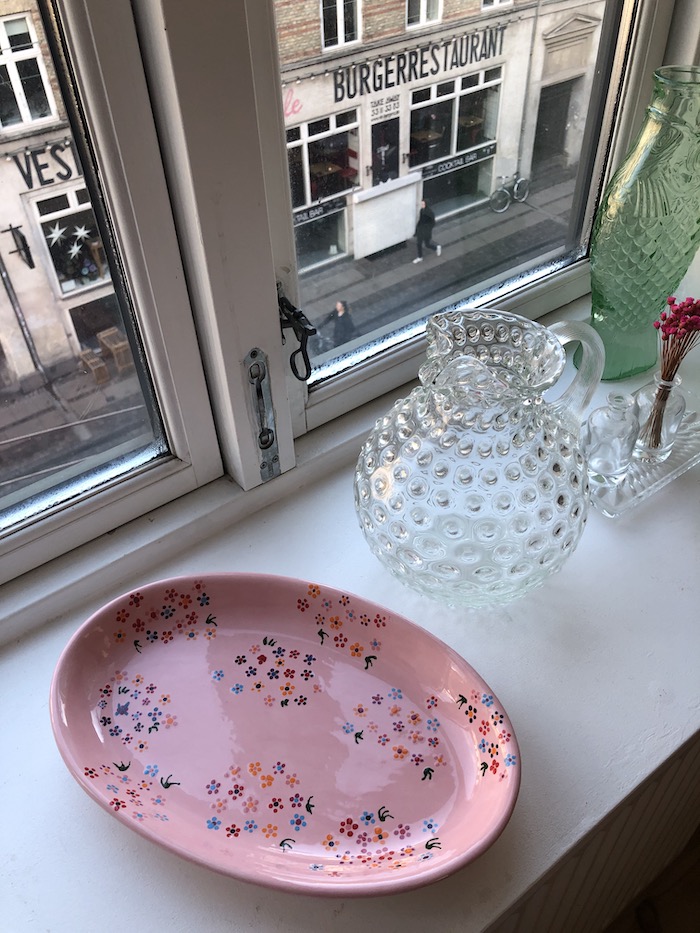 My new pink platter
For my birthday in October, my childhood friend gave me the cutest, most thoughtful gift. A gift card for a place in Copenhagen called Creative Space. It's a cafe + creative space that lets you pick out a piece of pottery and paint it. And even better – she had given the same gift to our third childhood friend. We scheduled a date to meet up at Creative Space for two hours of talking, painting on our chosen piece of pottery and having a good time. The gift turned into a great memory that I'll carry with me forever as well as a gift for my kitchen – a new, pink platter that I've designed and painted myself. What a great idea!
That leads me to this gift guide in Danish that I've written. It gives you tons of good ideas for useful, thoughtful and great gifts. My own mantra for the gifts I am buying this season is that it has to make a memory as well as spoil the receiver. I also like the idea of giving experiences that will turn into life-long memories.
What are you gifting your loved ones this Holiday?