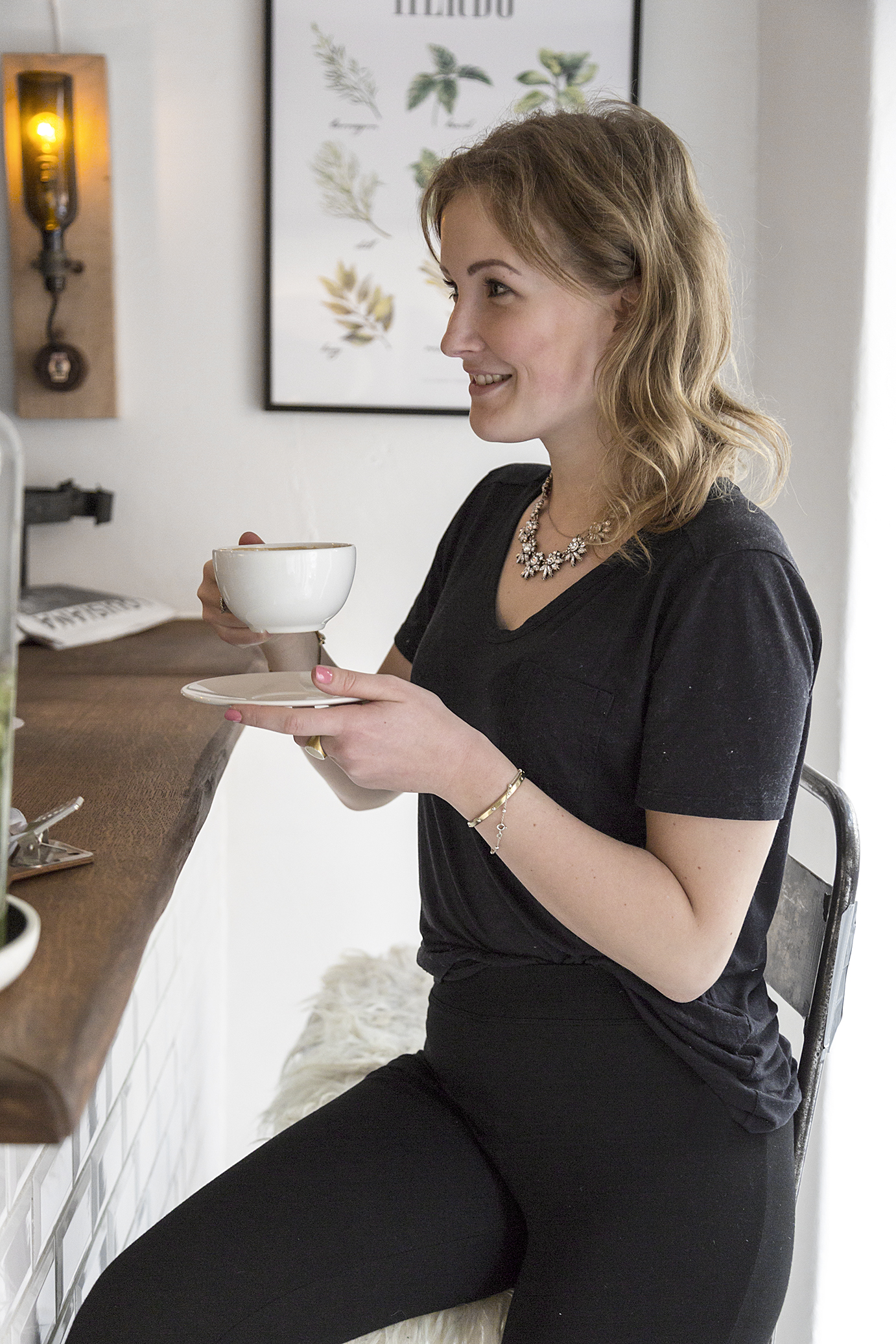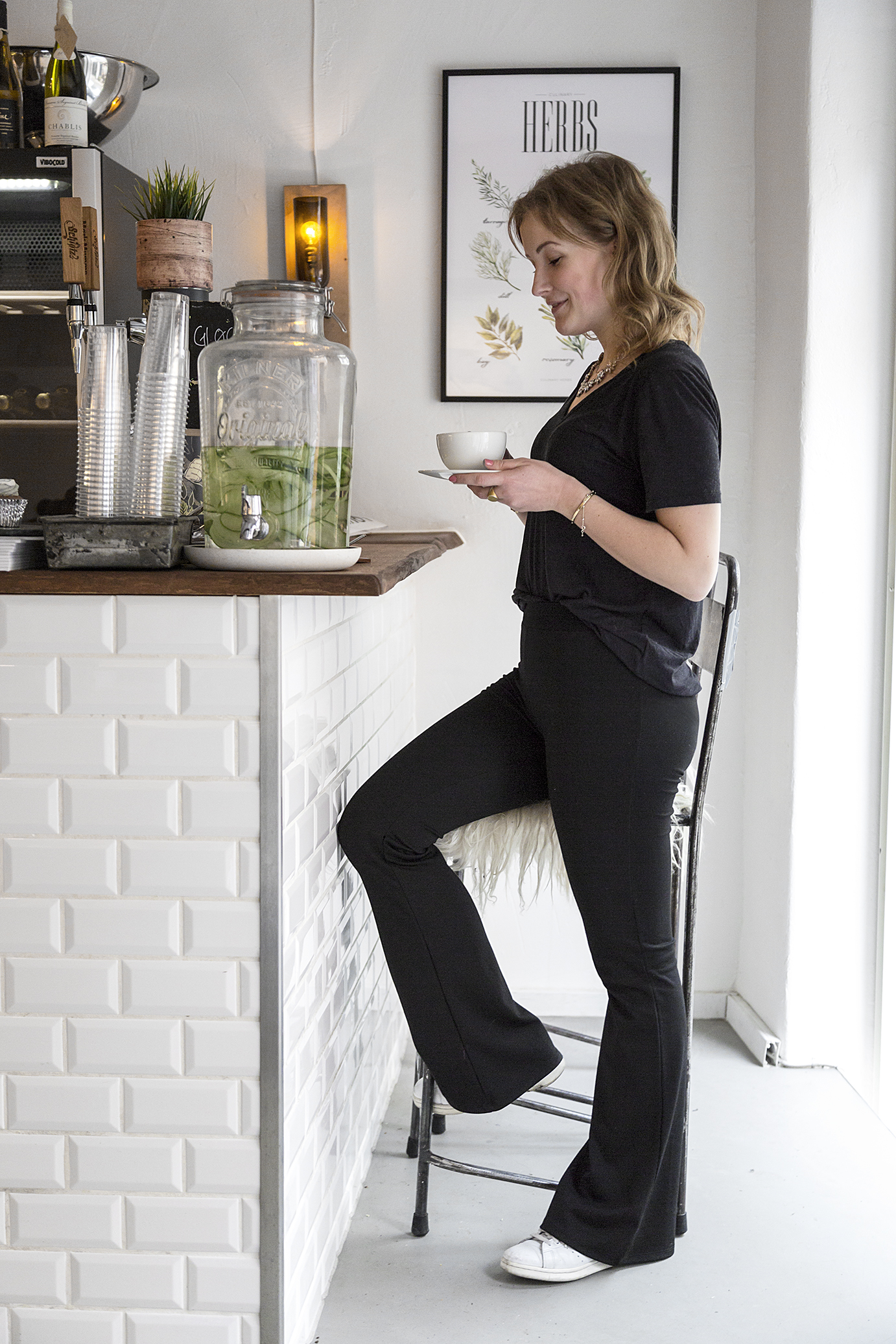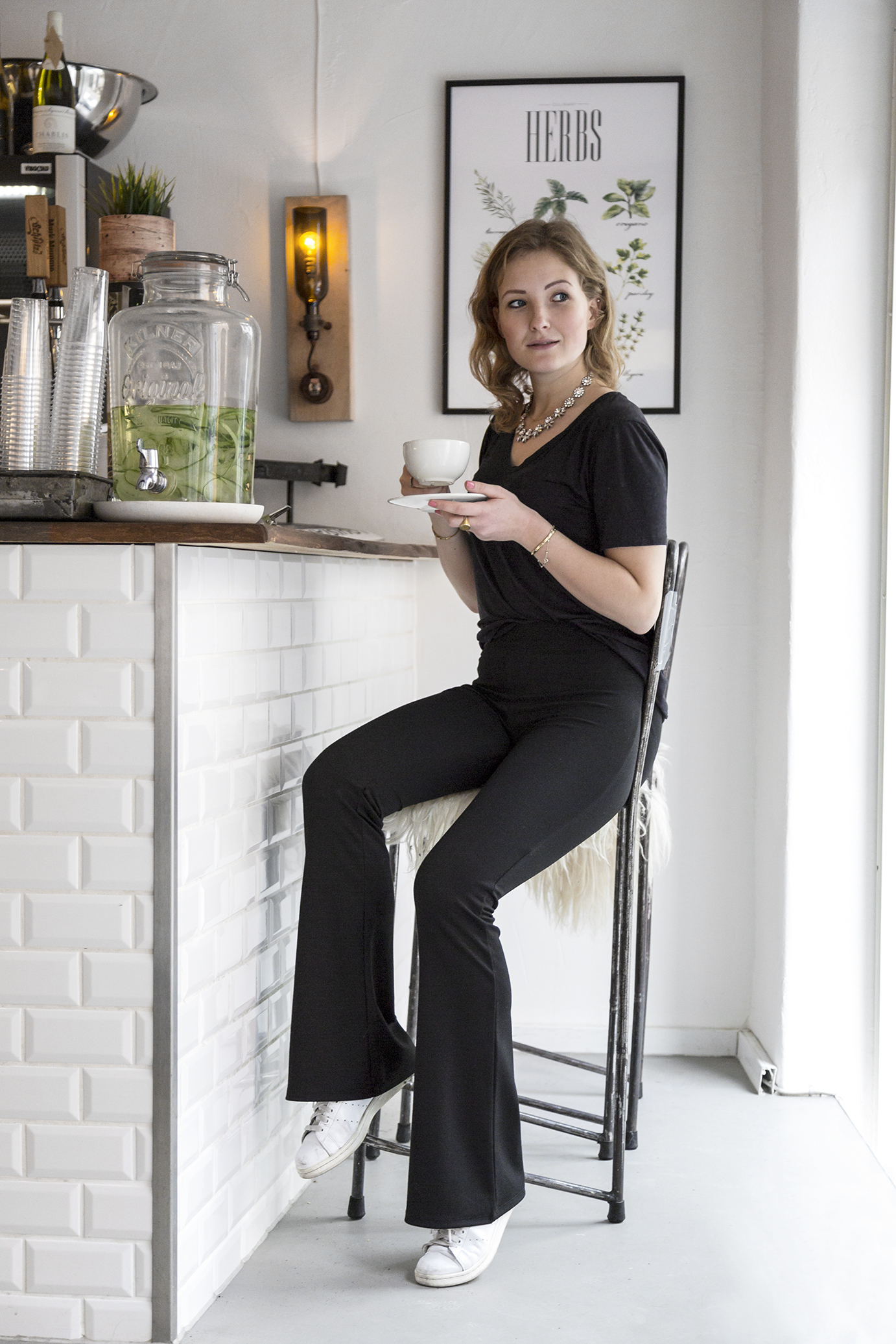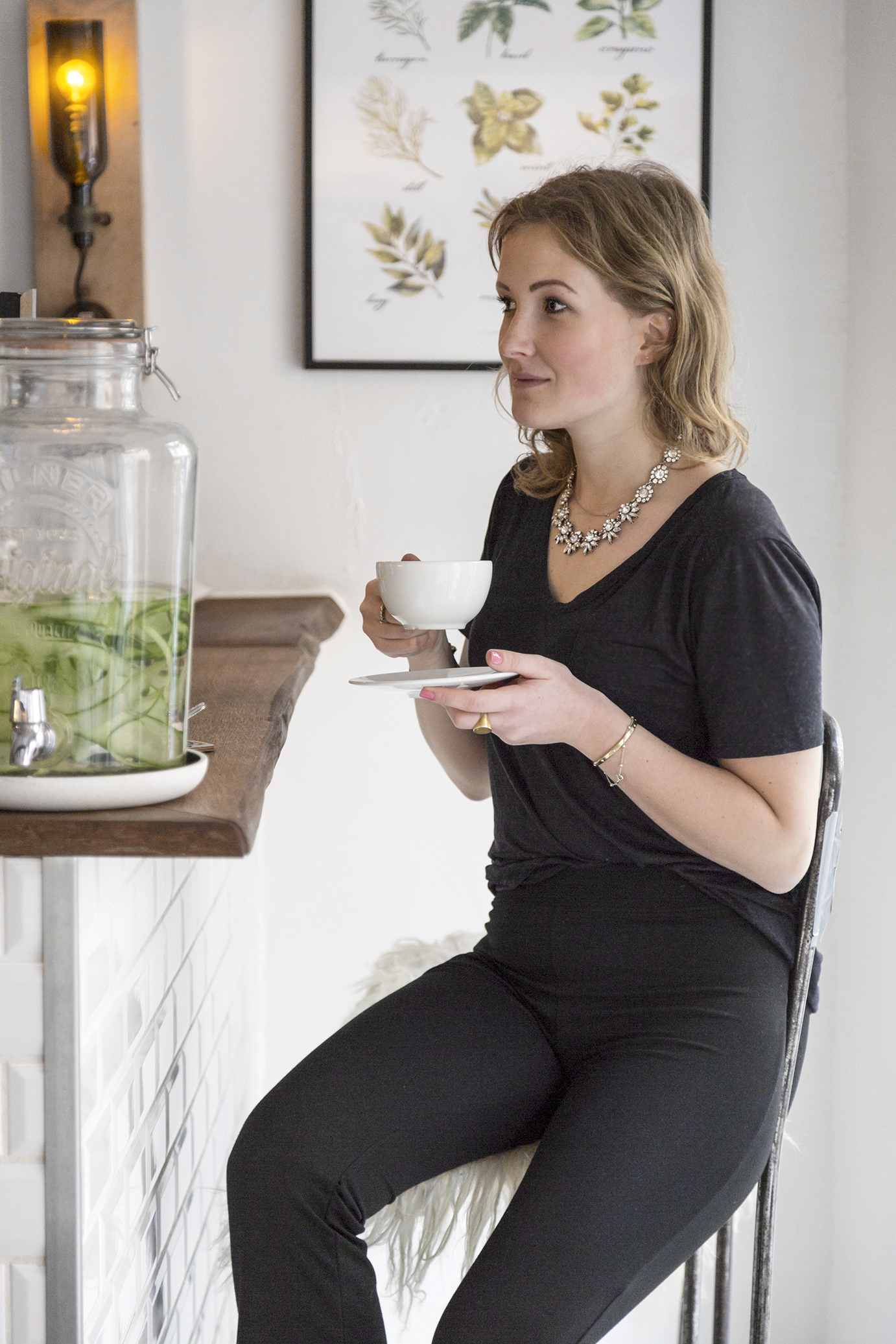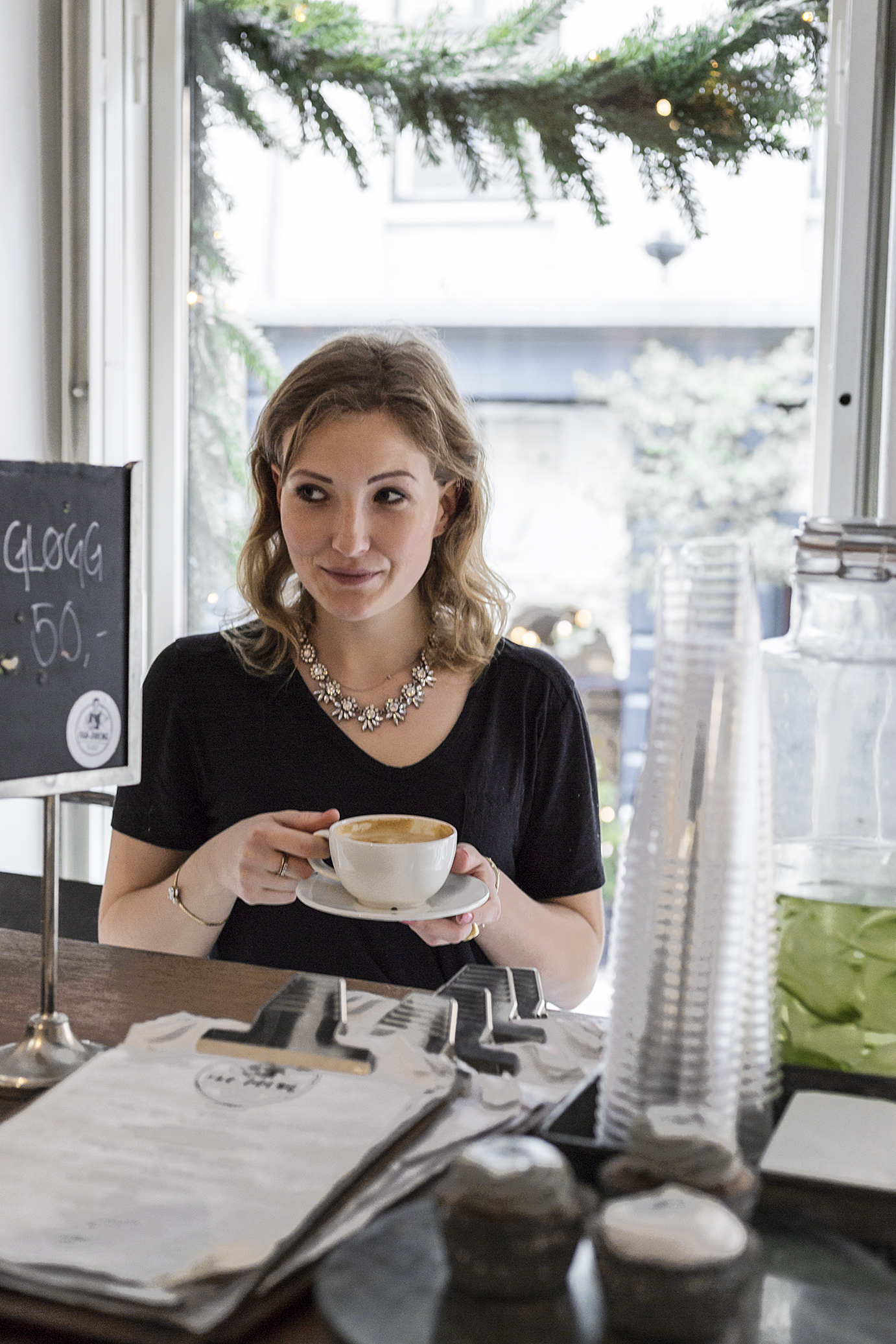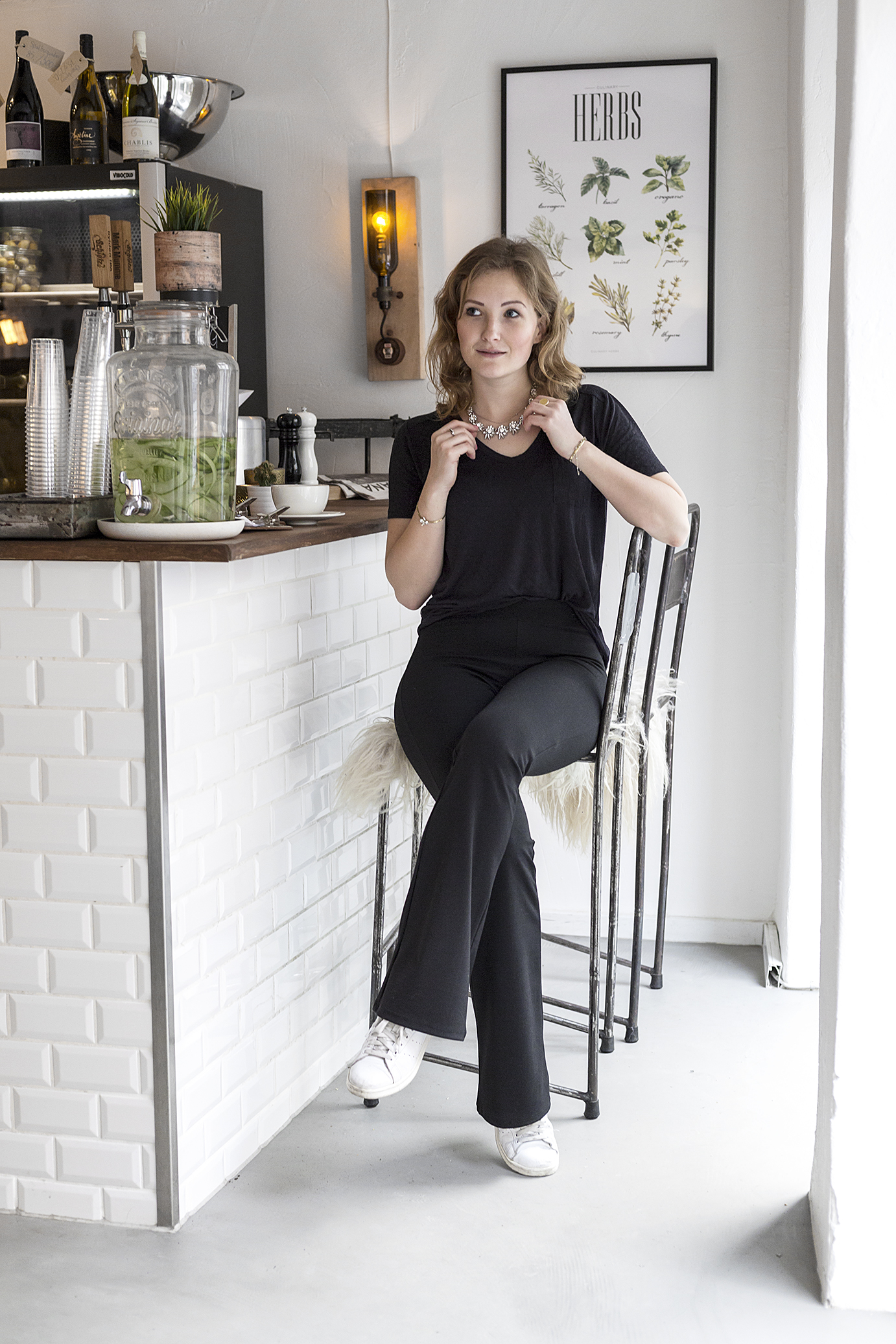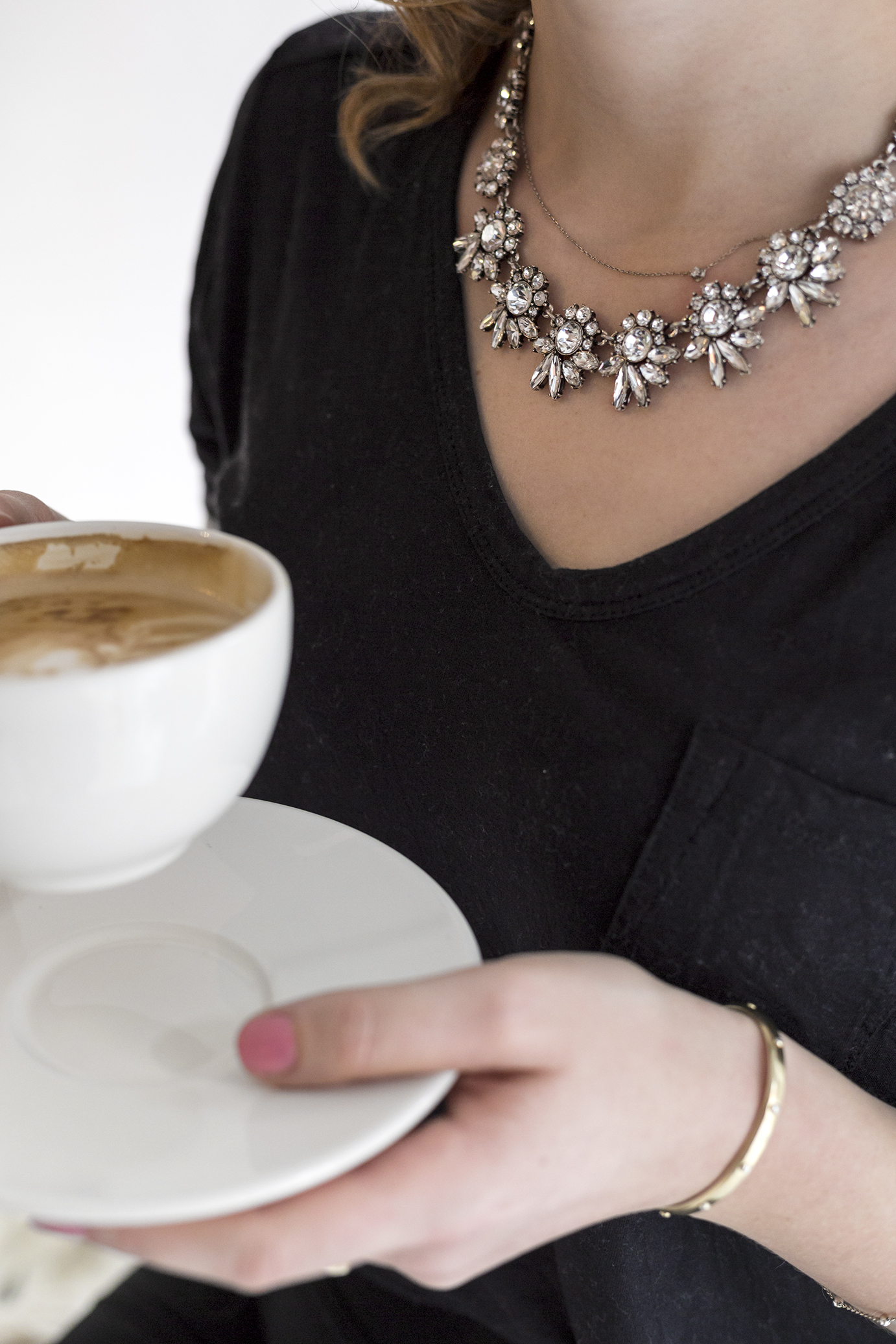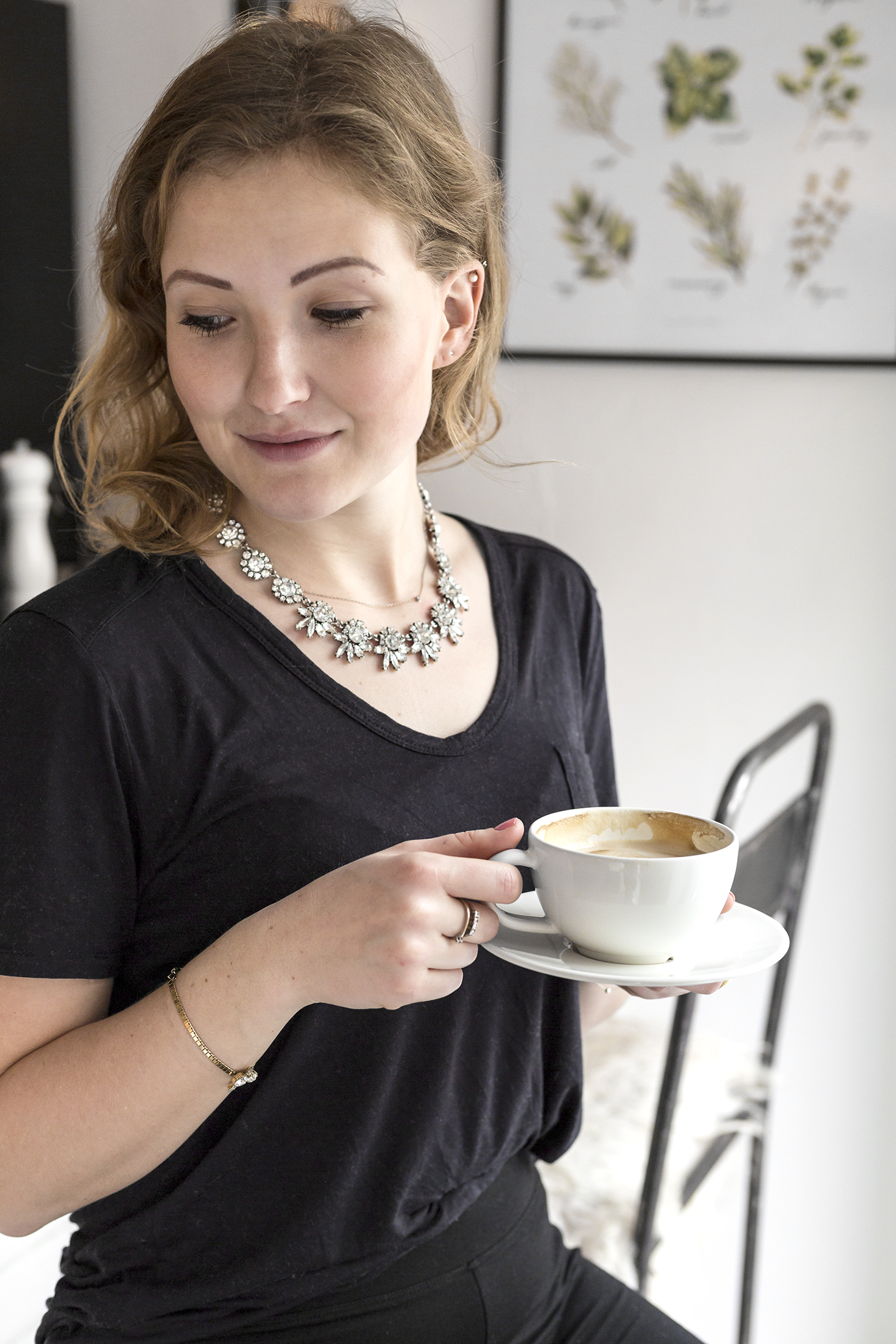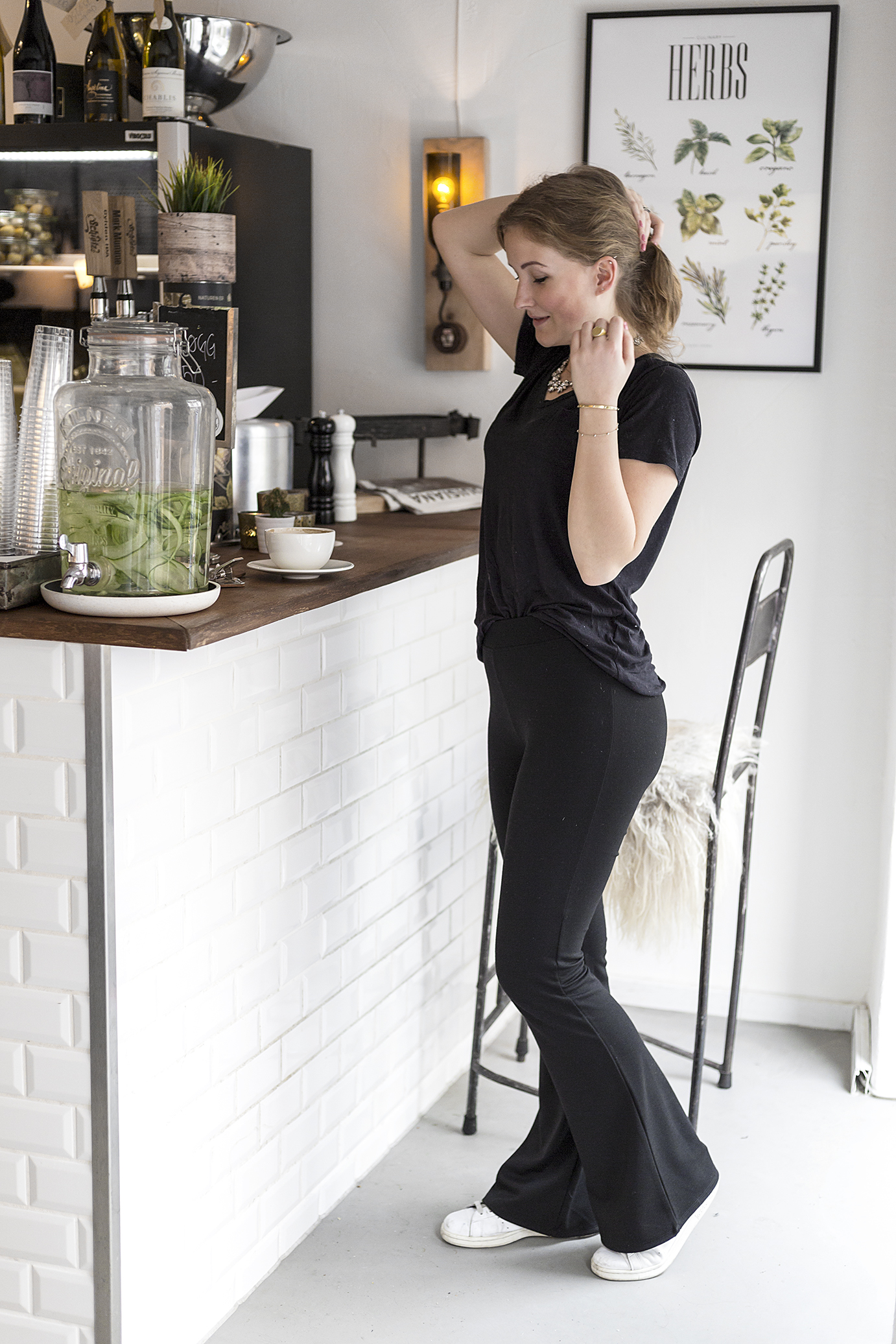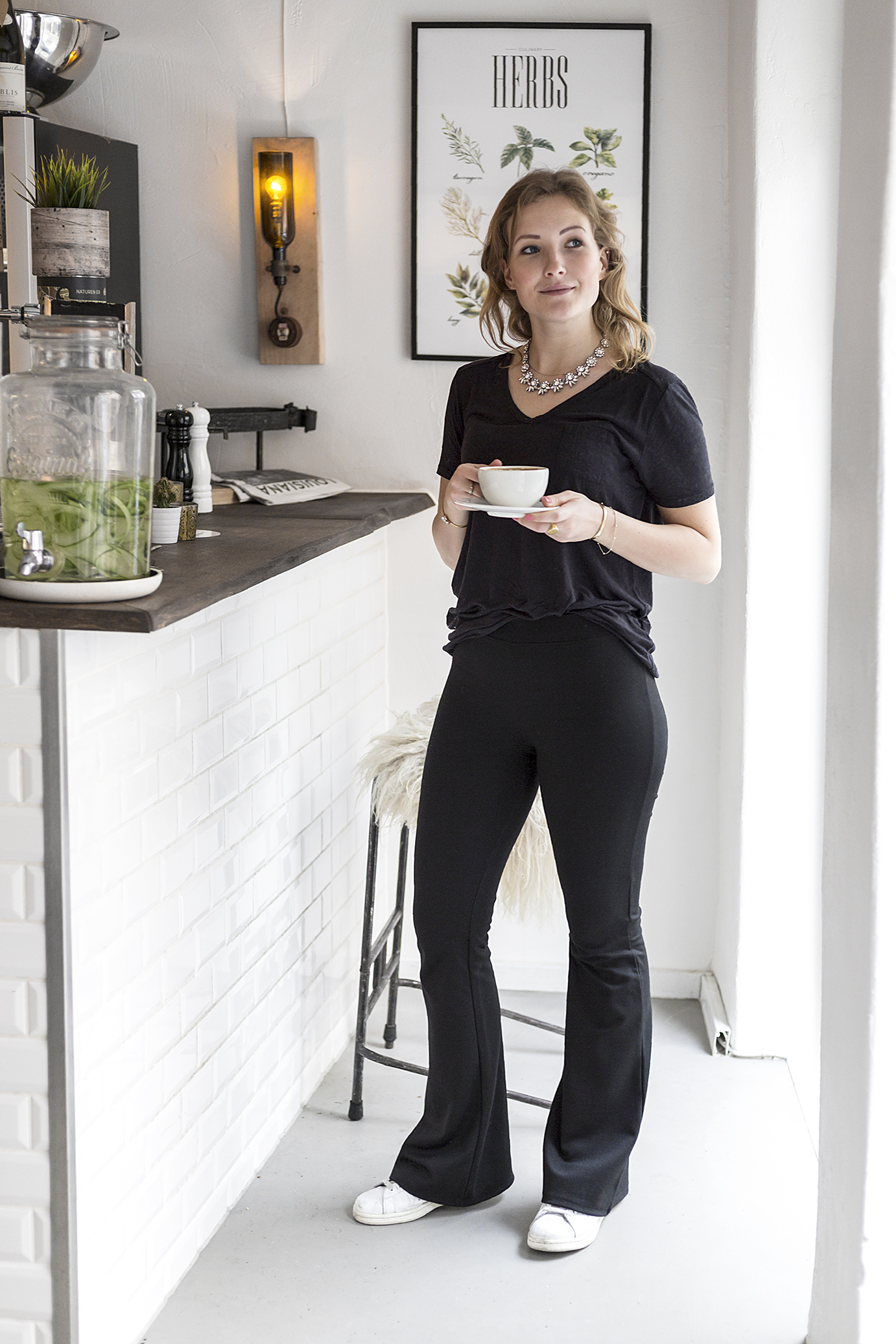 Photos shot by Martine Lanotte. The necklace I'm wearing is received as a gift from Happiness Boutique.
DANISH VERSION BELOW. Blogging is so much more fun, when the quality is good. Unfortunately, neither I nor my boyfriend is master photographers. In Berlin, I had good friends that were also photographers (what a bonus!) that could help me out, but in Copenhagen that has not been the case. Hence the lack of outfit posts of good quality ever since I moved to Copenhagen. These days, however, are over! I have found, not only a talented, but also very sweet photographer to work with here in Copenhagen, and that makes me very happy. We meet up to shoot for the first time last week, and I love the result. What do you think about it?
We meet up to shoot for the first time last week, and I love the result. What do you think about it? On the pictures, I am wearing my new, fun and beautiful necklace. It is from a Berlin-based brand called Happiness Boutique and I love it. I think it is so much fun to spice up a basic, black outfit with the exaggerated, to say the least, necklace. I was lucky to get a discount code for you dear readers. Head over to the online shop to see if there is anything you like. The prices are budget-friendly, which I like. The code silverstories gives you 10% off your purchase on more than 19,90 euros. 
Currently, I am off school for the first semester. I can't believe that I already finished first semester, time really flies. Although, am not completely done with school for this year as I still have to go through exams. This means that I am right now at home trying to study and write in order to finish before Christmas so I can enjoy some time off. Wish me luck! <3
______________________
Dansk: Det er bare så meget federe at blogge, når kvaliteten er i orden. I Berlin var jeg så heldig at have en håndfuld gode venner, der samtidig var fotografer. Det gjorde, at det var ret let for mig lige at overtale dem til at tage nogle billeder af mig. I København er situationen imidlertid lidt anderledes. Når jeg på samme tid går i skole, og det bliver mørkt kl. 15.30, så er mulighederne for gode billeder ikke så mange. Det er dog slut nu! Jeg har fundet mig en italiensk fotograf, der bor i København. I sidste uge mødtes vi og tog billeder, og jeg er både glad for hende og for resultatet af billederne. Hvad synes I om dem?
På ovenstående billeder har jeg min nye halskæde på fra Happiness Boutique, en berliner-virksomhed. Jeg er vild med den, fordi den er så overdrevet og på alle måder meget anderledes end de smykker, jeg normalt går med. Ikke desto mindre, synes jeg, den ser ret fin ud kombineret med et sort, egentlig kedeligt outfit. Det er fedt at man bare kan tilføje en halskæde, og så er outfittet noget helt andet. Hvis I synes, ideen er god, så skal I hoppe over på Happiness Boutique og kigge, om I lige skal nå at købe en julegave med til jer selv. Jeg har nemlig fået en rabatkode, silverstories, der giver jer 10% på alle køb over 19,90 euro. Der er mange fine ting, og så kan I lige nå at forkæle jer selv lidt ekstra i juletiden 😉
Jeg er netop trådt ind i eksamensperioden. Som I sikkert kender til selv, så er jeg splittet mellem at føle, at det er så lækkert at have "fri" og kunne gøre, hvad jeg vil, mod tankerne der kører og stresser helt vildt omkring temaet eksamen. Jeg har hele seks eksaminer. En af dem er afleveret, og så kører resten frem til den 24. januar. Der er tid nok, så det hele skal nok gå, hvis jeg bare lige tager mig lidt sammen. Den værste eksamen startede i går. Erhvervsøkonomi-eksamen hvor jeg får 48 timer til en at lave den. Yirks! Gode råd til at være produktiv hjemmefra under en eksamensperiode modtages meget gerne! 😉 Håber I nyder juledagene, om det er med eksaminer eller ej.