ENGLISH: Budapest, I love you already! So far, the city has everything I like. Classic, beautiful architecture, nice people, good weather and amazing food. What more can I ask for? Here is a little photo diary from my first day in Budapest. Good thing, we have three more to go!
___________________________
DANSK: Jeg er allerede vild med Budapest! Byen byder på det hele – klassisk, smuk arkitektur, venlige mennesker, fantastisk vejr og lækker mad. Hvad mere kan man bede om? Her er en lille billededagbog om min første dag i Budapest. Jeg er glad for, at vi har tre dage til.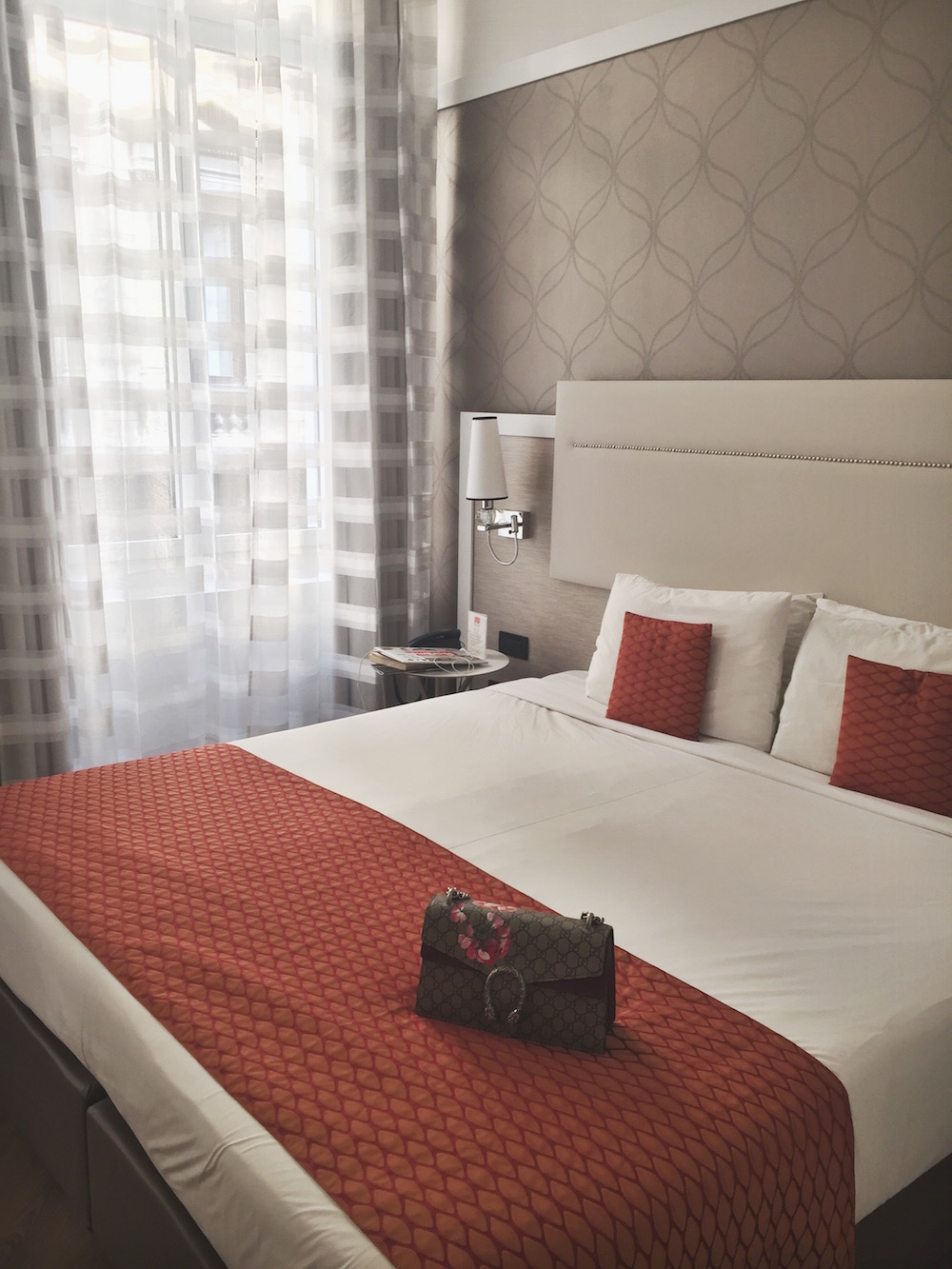 Check in to Hotel Parlament, a nice hotel with the best, central location. / Check in hos Hotel Parlament, et dejligt hotel med en perfekt beliggenhed.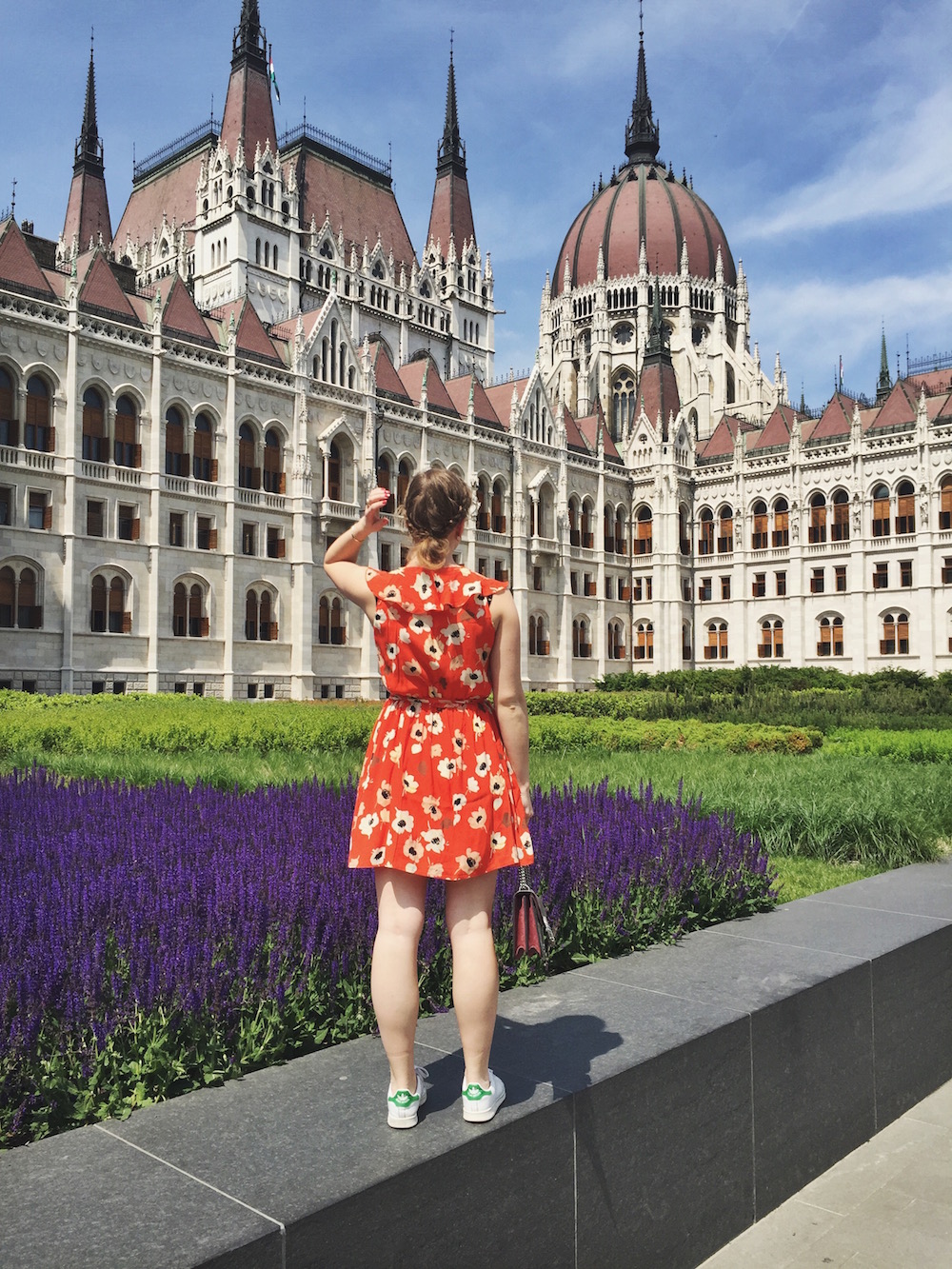 Time to head out and be a good tourist. First stop; the astonishing parlament. Here, photographed with me and my very white legs that are grateful that the sun is shining in Budapest. / Og så ellers ud og være turist. Først et stop forbi parlamentet, der er meget smukt. Mine ben er meget taknemmelige for, at solen skinner i Budapest.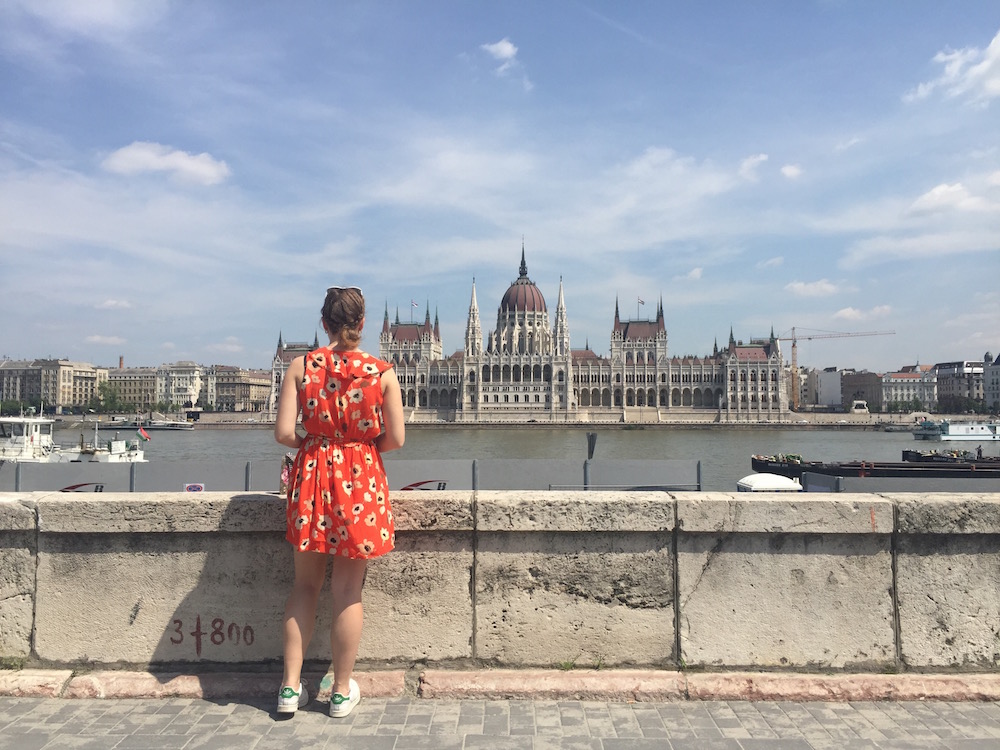 And from the other side… What a pretty parlament that is! Fun fact: The river Donau runs through Budapest. The part of the city I am standing in on the picture above is called Buda. The other side, where the parlament is, is called Pest. Together: Budapest. / Og lige fra den anden side af Donau også. Fun fact: Budapest består af to dele, som floden Donau adskiller. Den ene side (Parlament-siden) hedder Pest, og den side jeg står i på ovenstående billede, hedder Buda. Tilsammen: Budapest.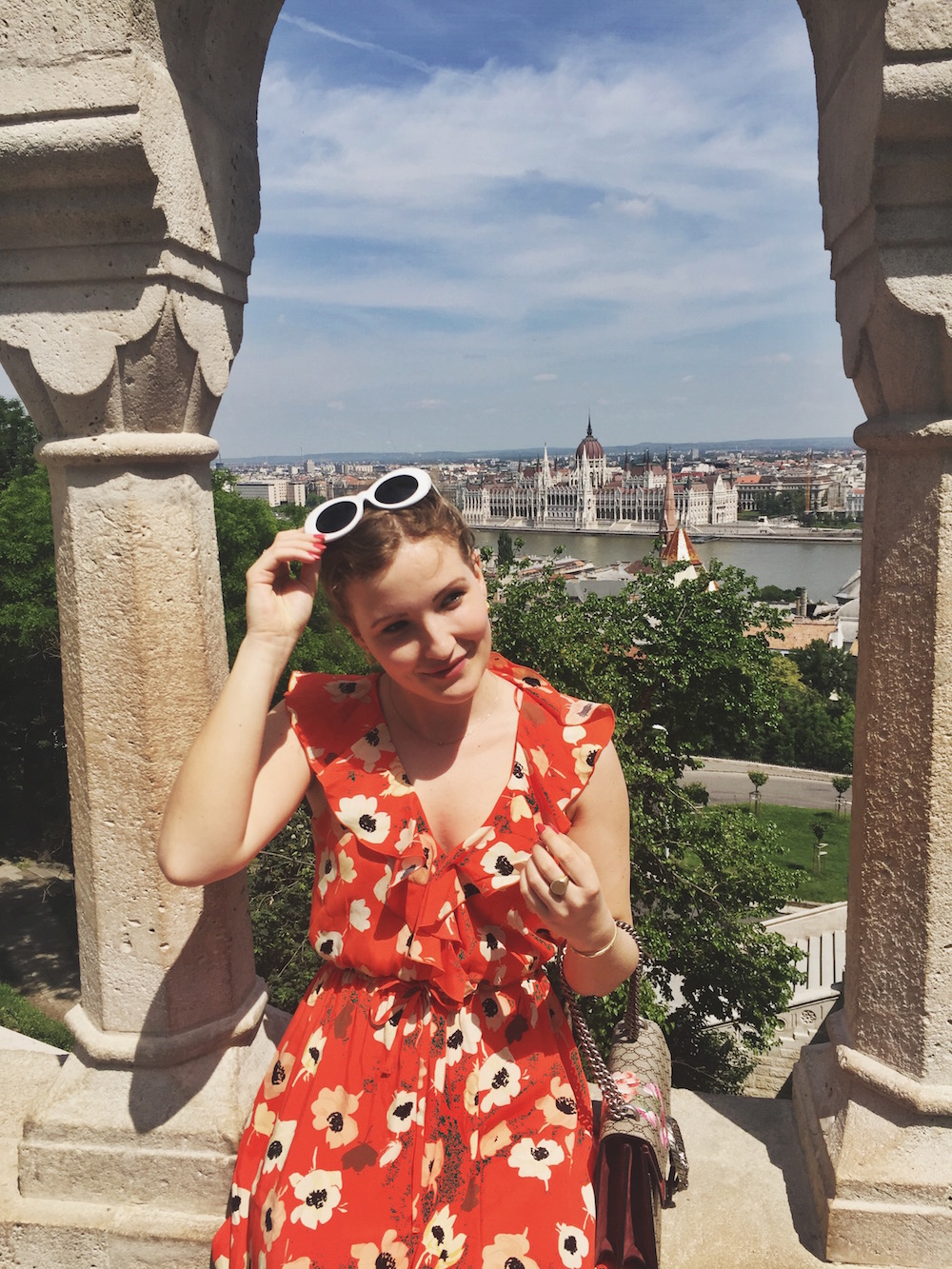 Next stop: A hike up the Buda hill. We were granted with a beautiful view, so it was all worth it. / Næste stop: Fiskermandens Bastion. Det var en stejl tur op af omkring 19 etager ifølge min iPhone. Næsten som step-masteren i fitness. Udsigten var dog det hele værd.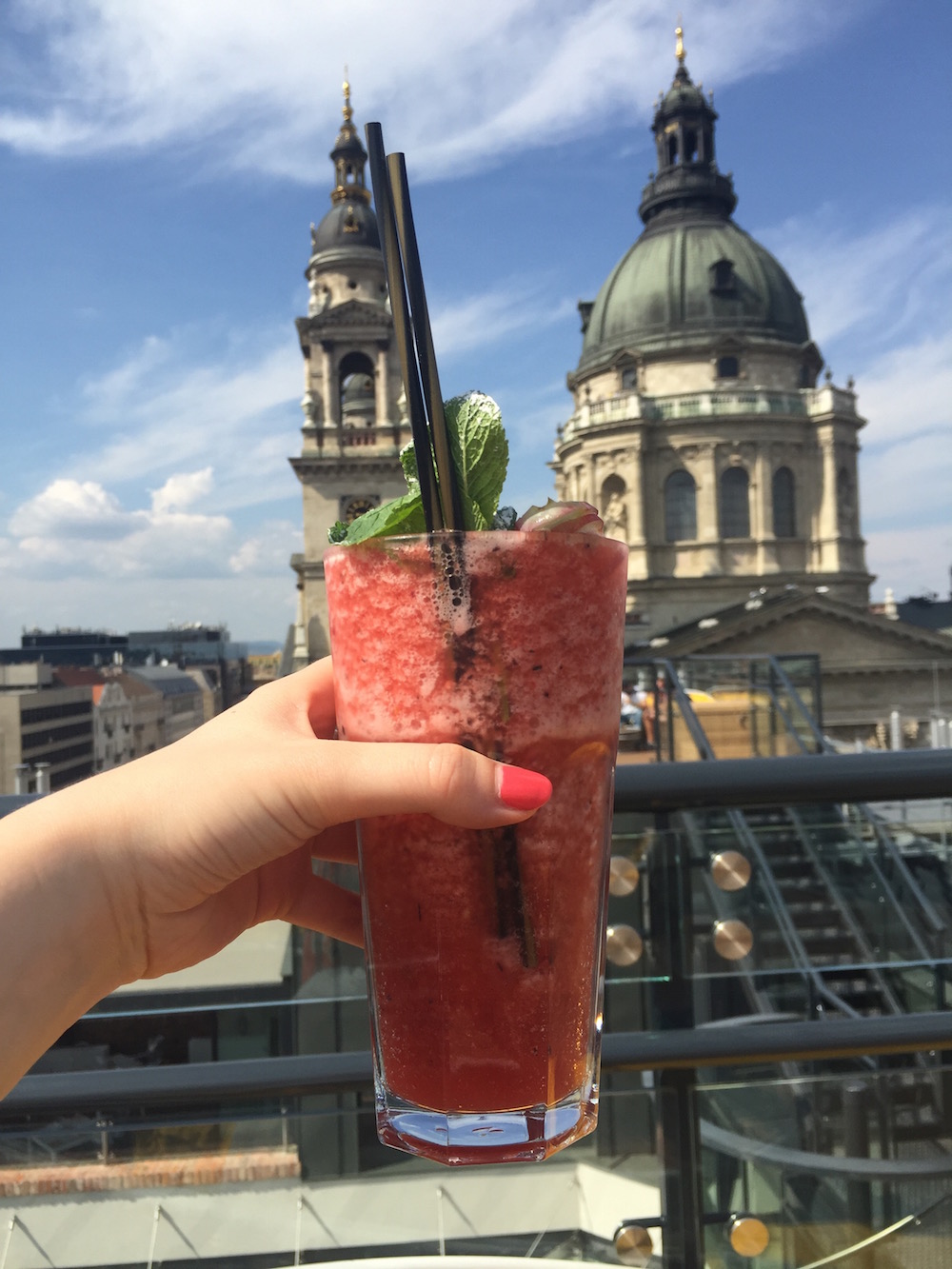 After fulfiling our tourist duties and walking 10 kilometers, it was time to chill. We found a beautiful rooftop that I will make sure to include in my Budapest guide. / Efter 10 kilometers gåtur søgte vi afslapning på en fantastisk rooftop, som jeg nok skal tippe om i min Budapest guide, jeg allerede er gået i gang med. Her fik vi iskaffe og verdens største smoothie og regningen var omkring 60 kr i alt.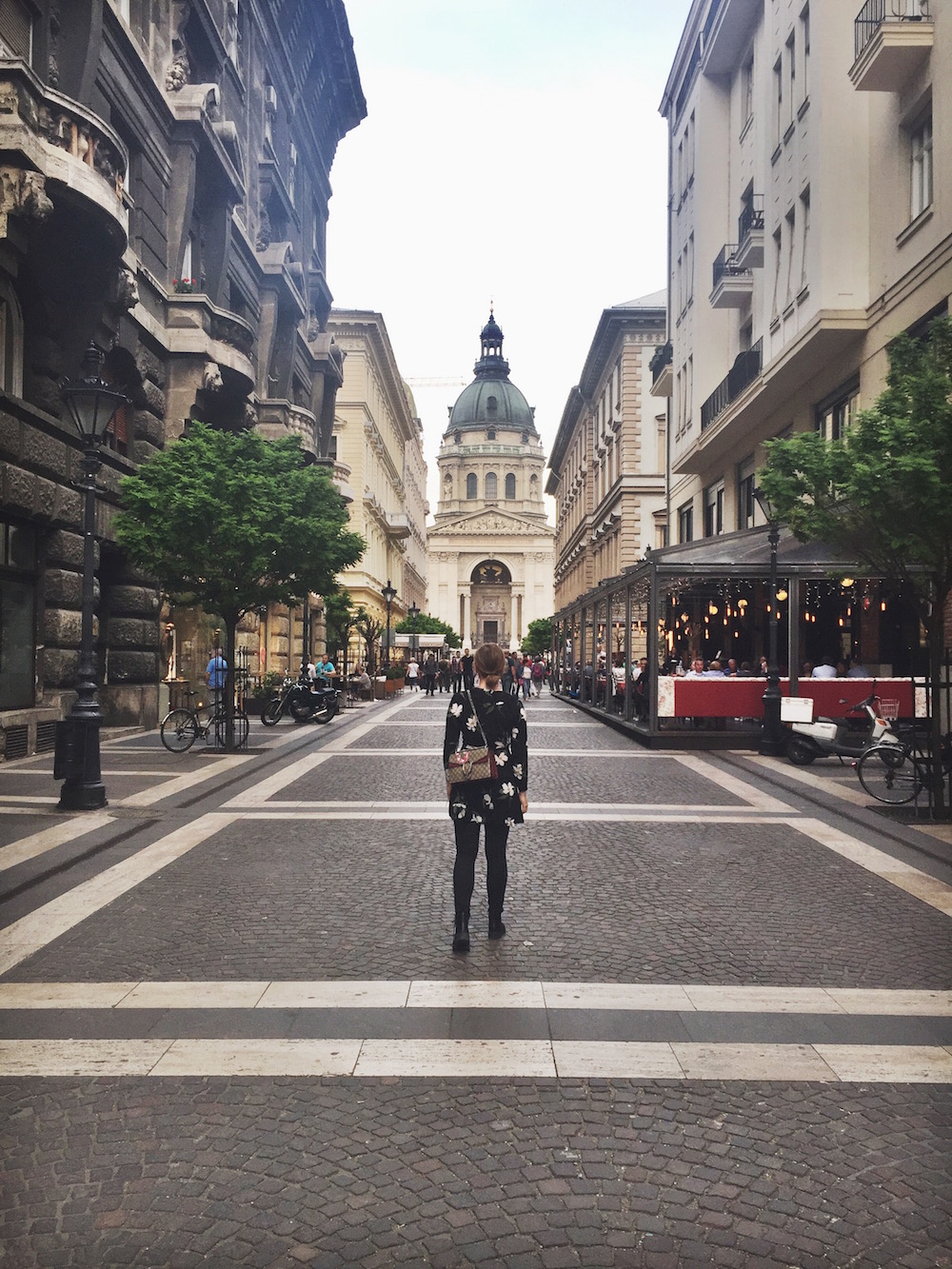 Back to the hotel, chill for a bit and then back out for dinner. We had amazing, Hungarian food which I will also include in my Budapest guide. / Vi tog tilbage til hotellet og hotelværelsets bløde seng. Slappede af og tog nyt tøj på for at spise aftensmad. Det var noget jeg tit tænkte på, da jeg var lille. Hvorfor man dog gad at klæde om til aftensmad, når man var på ferie. Er jeg så rigtig voksen nu, fordi jeg selv gør det? Vi spiste lækker, ungarnsk mad på en dejlig restaurant. Afsindigt godt og afsindigt billigt. Jeg skal nok også tilføje den restaurant i min guide!