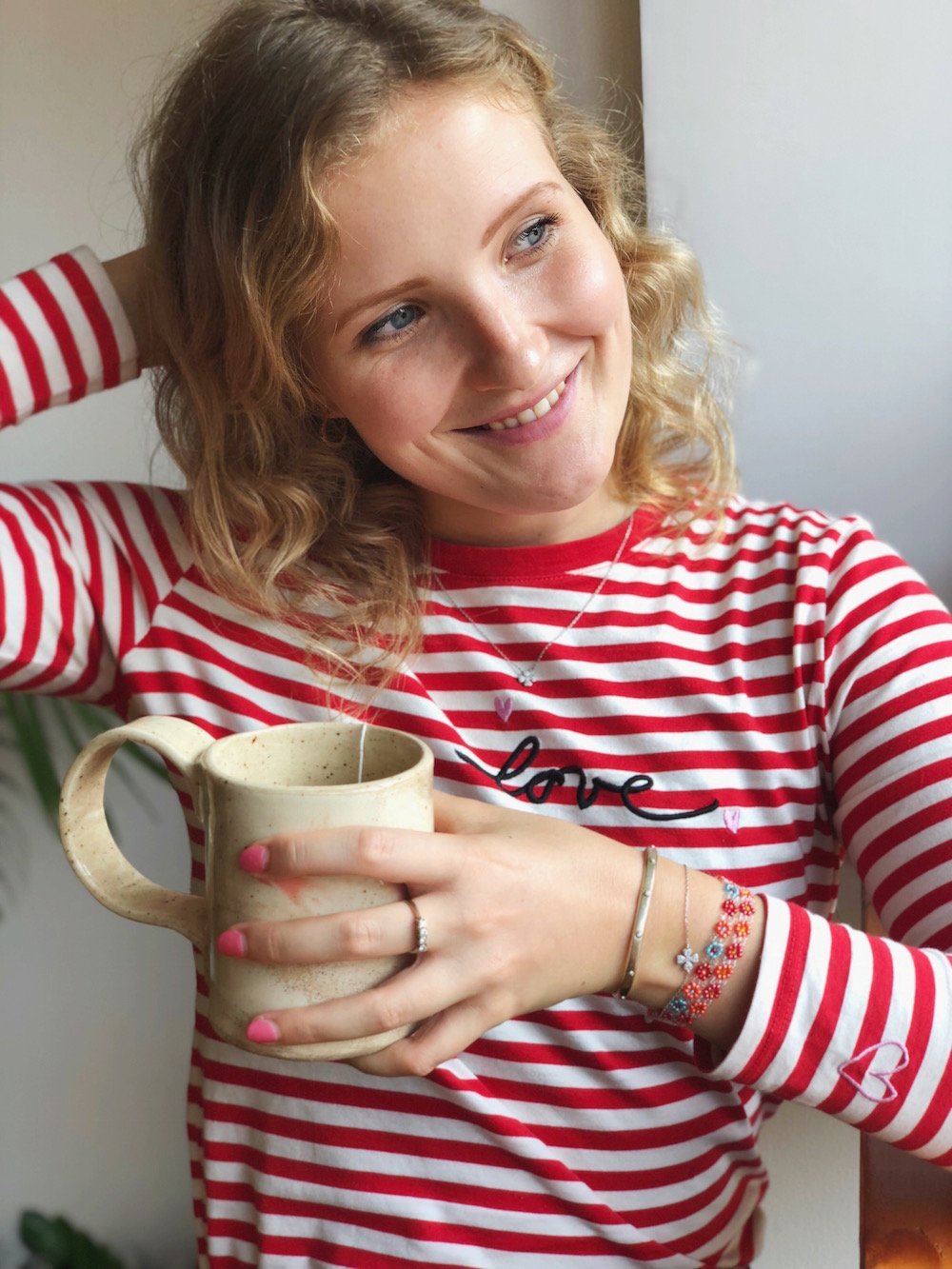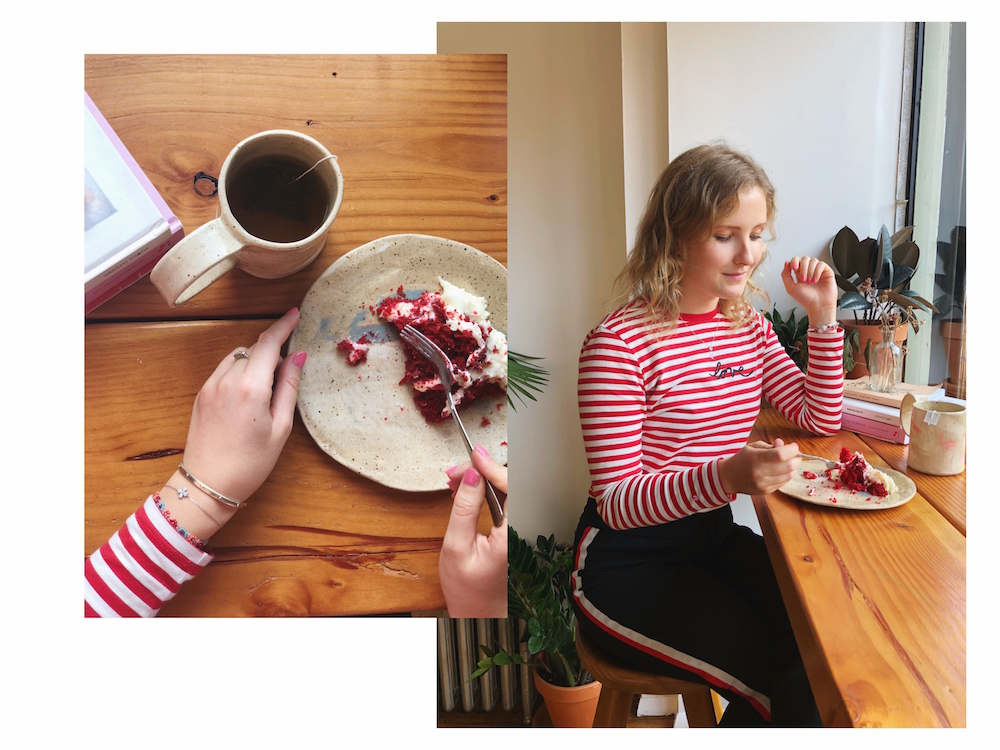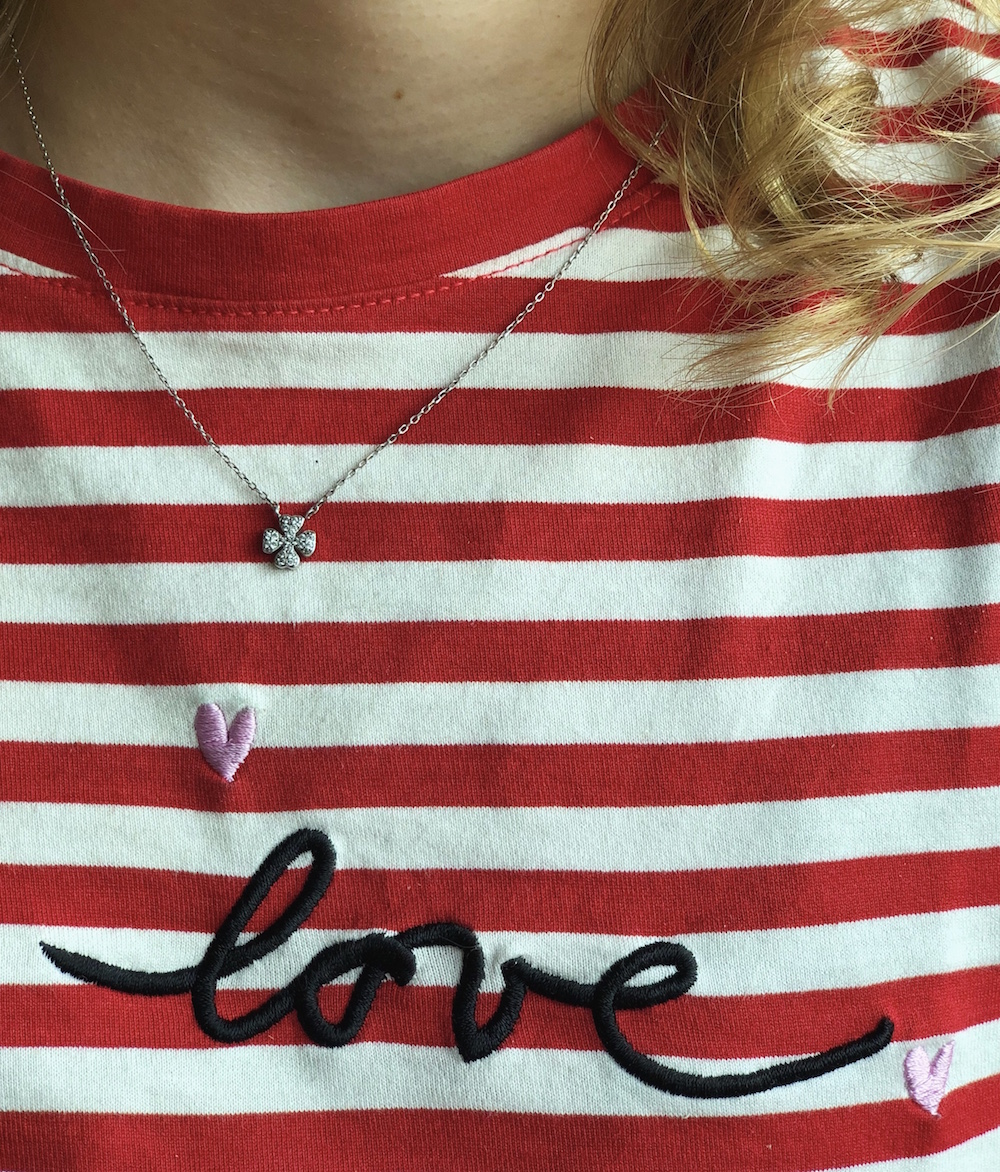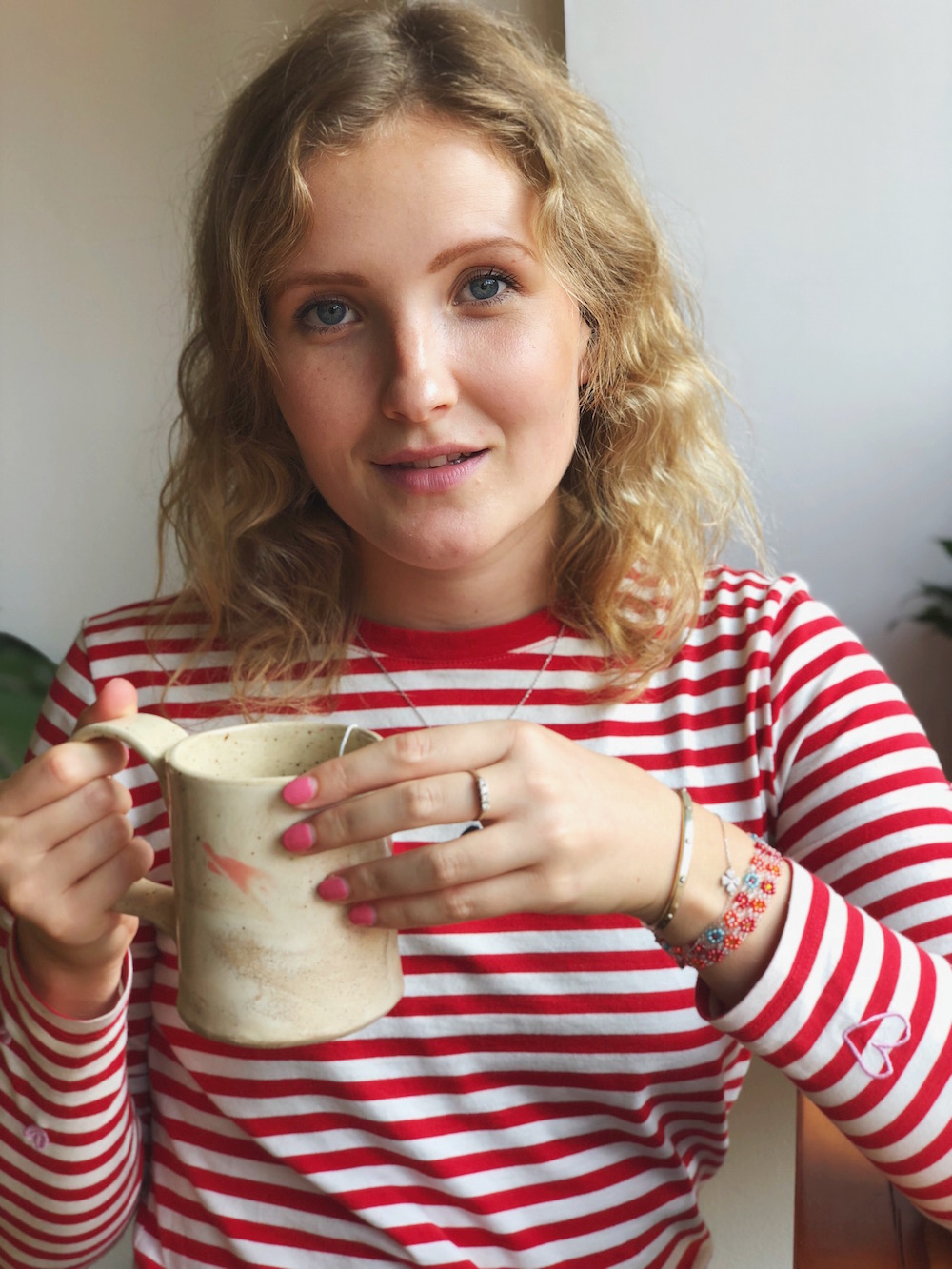 The day before I underwent surgery in July, a small package arrived at my doorstep. Inside it, was the cutest pink package, and inside of that – a set with a necklace and a bracelet both with a four-leaf clover. Quite suiting, as a four-leaf clover symbolizes good luck, which is just what I needed before my surgery.
I put them on and took them off again. At surgeries, you are not allowed to wear jewelry, piercings, makeup and nail polish. As soon as I got home the day after, I put them back on, and I haven't taken them off since.
I am the kind of person that changes my jewelry only a few times a year. If I like the jewelry, I'll keep it on when I work out, shower, sleep, eat. Some might say that it's not particularly good for the jewelry, but I like it that way. And so far, it also shows that the jewelry is of great quality, because it still looks brand new, although I've been wearing it every day for over two months.
And somehow, the my beautiful jewelry from Joanli Nor got to symbolize what I went through in July. The good and the bad. The bad that I had to go through the surgery, but also the good – the luck that it all went fine and that I am good and healthy for now. And when I look at it or touch it, it is a small physical reminder of what I went through. In that sense, it has come to mean something to me.

Dagen før jeg blev opereret tilbage i juli, ankom der den yndigste pakke på mit dørtrin. Inde i den var der en endnu yndigere lyserød æske, til min store glæde! Og inde æsken lå de smukkeste smykker. En halskæde og et armbånd, begge med en fin lille firkløver. Det var ret passende, for firkløvere symboliserer held, og held var lige hvad jeg havde brug for inden min operation.
Jeg var i chok og ked af det. Der gik kun en uge fra jeg var til lægen og fik de dårlige nyheder, til jeg blev opereret, så hele episoden var voldsom. Jeg tog smykkerne på, da jeg fik dem, og jeg tog dem af igen. Når man bliver opereret, må man ikke have makeup, smykker, piercinger eller neglelak på.
Dagen efter, da operationen var overstået, og jeg var hjemme igen, tog jeg igen mine 'held'-smykker på. Og jeg har ikke taget dem af siden. Jeg sover, spiser, træner, går i bad og gør alt med mine smykker på. Nogle vil nok sige, at det ikke er en god ide, men nu har jeg haft dem på i to en halv måned, og de er stadig lige så fine, som da jeg fik dem.
Smykkerne symboliserer hvad jeg gik i gennem i juli. Det og det dårlige. Og måske de gav mig det held, jeg havde brug for, da jeg et par uger senere fik at vide, at jeg var rask for nu. Når jeg kigger på dem eller rør ved dem, fungerer de som et fysisk minde af denne periode i mit liv. Og på den måde er mine fine smykker fra danske Joanli Nor kommet til at betyde noget for mig.