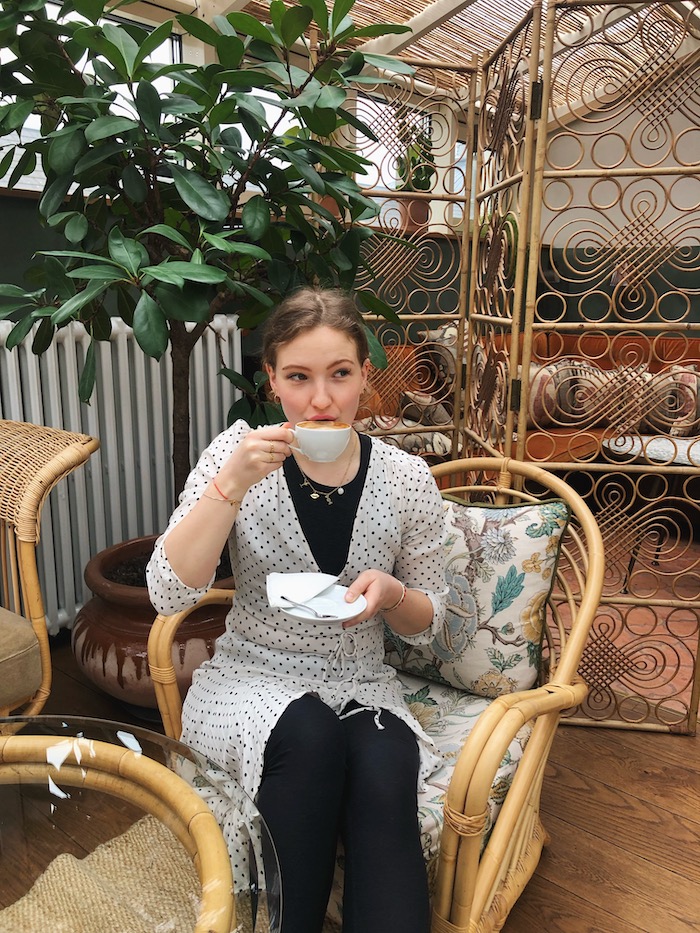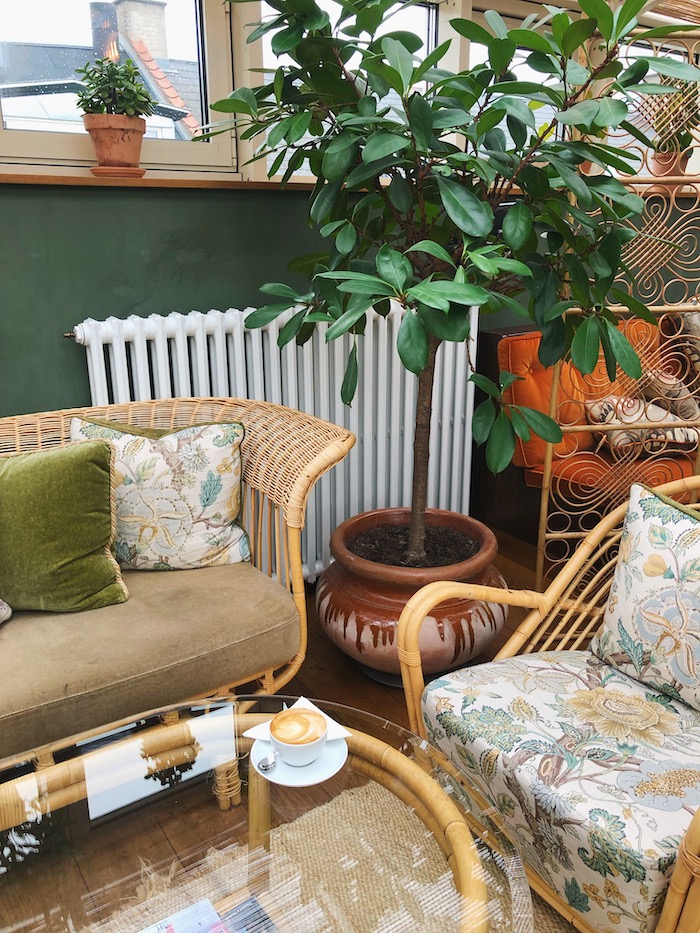 I have extremely high expectations for myself and in that sense, it's true when they say that you are your own worst enemy. To feel happy and good about myself and my efforts during a day, it takes an unreasonable amount of fulfilled expectations. I must get up early, do a hardcore workout, read all +100 pages for my classes at university (which rarely happens), be social, make time for social activities with my friends every day, eat healthy, post on Instagram, write a blog post, take care of my other freelance jobs, be a good girlfriend, a good daughter, keep my apartment clean, do laundry, do yoga, drink enough water, stretch, be green and sustainable and an inspiration to the world around me, write my diary, keep up with reading as I must finish a book a week, and the list goes on. All these unreasonably high expectations and the numbers of them – are they so impossible to reach that is it really self-sabotage and I am setting myself up for failure?
I am pretty sure the answer is yes. Because I am not a superhuman with the possibility of really managing to fulfill all those above expectations in the course of one day. And especially not on one of the many days I am hit with a bad headache. But I am addicted to doing, I strive for perfection, and I can never tell myself that enough is enough and that just being alive and doing a little bit in a day is good enough. It's never good enough. I could always do more and do better.
And as my expectations are nearly impossible to fulfill, I am left with a feeling of guilt and not being good enough. Not because other people tell me so, it all comes down to the fact that I am my own worst enemy. The feeling of not being good enough is a direct entry to the rabbit hole and a downward spiral of mean thoughts. What about my future? Will anyone ever hire me? Will I be able to afford the life I want to have?
Quite the contrary, other people sometimes meet me with compliments that I am one of those people that have everything going on and 'how do I manage to do so much?!'. These comments don't even strike me as positive, because on the inside, I don't agree. I don't think I manage to do a lot, which leads to the feeling of guilt. That I don't deserve the compliments.
I definitely think that I am not alone with these thoughts of guilt and not being good enough. In a world with constant access to social media and a look into everybody else's lives and how we perceive them looking from the outside in, it's common to not feel good enough.
What's the solution? If only I knew the answer to that. But not setting as many high expectations for oneself and get better at learning that doing nothing is okay too. It's fine to be 'off' sometimes, I deserve it. It's easier said than done. But in order to not drive myself crazy and ultimately – be happier – a solution is necessary. But with the life I lead, it's difficult. If only I had a 9-5 job it would be easier to know when is 'work time' and when is 'free time'. In my life, these boundaries are very blurred. On the positive side, I can always travel and do whatever I want, but the negative side is that I am never off.
My goal is to be kinder to myself. Treat myself like I would treat my friend. I am good enough, I do enough, and my future is bright. That's must be the solution. To tell myself that and eventually start believing in it.

Jeg har utrolig mange, høje forventinger til mig selv. Det er altså sandt, når de siger, at man er sin egen værste.  fjende. For at være godt tilfreds med mig selv og min indsats i løbet af en dag, kræver det et utal af indfriede forventninger. Jeg skal stå tidligt op, træne, læse alle +100 sider til mine fag på CBS (hvilket sjældent sker), være social, nå at se venner, poste på Instagram, skrive blogindlæg, klare mine andre freelancejobs, være en god kæreste, en god datter, holde rent og pænt i min lejlighed, vaske tøj, dyrke yoga, strække ud, drikke nok vand, være grøn og bæredygtig og en inspiration for andre, skrive i min dagbog, læse bøger og listen er lang… Alle disse urimeligt høje forventninger til mig selv. Det er så umuligt, at løbet er kørt, og jeg har tabt på forhånd.
Det er strengt taget umuligt at opnå alt ovenstående i løbet af en dag, for jeg er ikke et supermenneske, og især ikke på en af de mange dage, hvor jeg er ramt af en slem hovedpine. Men jeg er afhængig af altid at være på, skulle noget og lave noget. Jeg stræber efter perfektionisme. Jeg kan aldrig sige til mig selv, at nok er nok. At bare det, at jeg trække vejret og står ud af sengen er ok en gang i mellem. Det er aldrig godt nok, for jeg kunne altid gøre mere og gøre det bedre. Det er ikke noget andre fortæller mig, så det hele ender i, at jeg er min egen værste fjende. Tankerne er en direkte indgang til onde, dumme tanker. Hvad med min fremtid? Hvad skal der ske, når jeg er færdig med at læse – vil jeg nogensinde få et godt job, vil nogen overhovedet ansætte mig?
Det er den store kontrast til hvad andre nogle gange fortæller med. Jeg får komplimenter for altid at være den, der er klar med råd til andre, for jeg har jo så godt styr på mit eget liv. Og hvordan kan jeg nå så meget?! Hvordan har jeg så mange bolde i luften, som jeg formår at jonglere med? Kommentarerne, eller nærmere komplimenterne, giver ikke engang positiv genklang hos mig, for jeg er ikke enig. Jeg synes ikke selv, jeg har styr på det. Og det leder så til, at jeg føler mig skyldig, fordi jeg ikke fortjener de kommentarer.
Jeg ved, at jeg ikke er alene med ikke at føle mig god nok. Jeg tror, det kommer i forlængelse af, at vi gennem sociale medier konstant kan følge med i andres liv. Hvor alt ser så pænt og tjekket ud. Det er nemlig sådan, det ser ud, når vi kigger udefra og ind i andres liv gennem Instagram-firkanter. Så er det nemt ikke at føle sig god nok. Og hvem ved – måske er der nogle, der har det sådan, når de kigger på mig. Det tænkte jeg en gang over. Men jeg kender jo selv sandheden bag, hvordan jeg har det!
Så ligger det nok også tæt op af det liv, jeg lever med studie og freelance-arbejdsvilkår. Jeg kan gøre hvad jeg vil, jeg skal ikke møde ind nogle steder. Men det betyder så også, at jeg aldrig har fri. Grænserne er utydelige, for det er ikke et 9-5-job, hvor man har fri, når man forlader kontoret.
Hvad er så løsningen? Hvis bare jeg havde svaret. Det er nok at jeg skal stoppe med at sætte så mange urimelige forventinger til mig selv. At lære at det er okay at holde fri en gang i mellem. Det er nemmere sagt end gjort, men for at jeg ikke driver mig selv til vanvid, så er det vigtigt, at jeg forsøger.
Mit mål er, at jeg skal være sødere ved mig selv. Behandle mig selv som jeg behandler mine venner – med den samme form for accept og medfølelse. Jeg er god nok, jeg gør nok, og min fremtid ser lys ud. Det må være løsningen, at jeg fortæller mig selv det, slækker på mine forventinger, og efterhånden vil jeg forhåbentlig begynde at tro på det ♥️