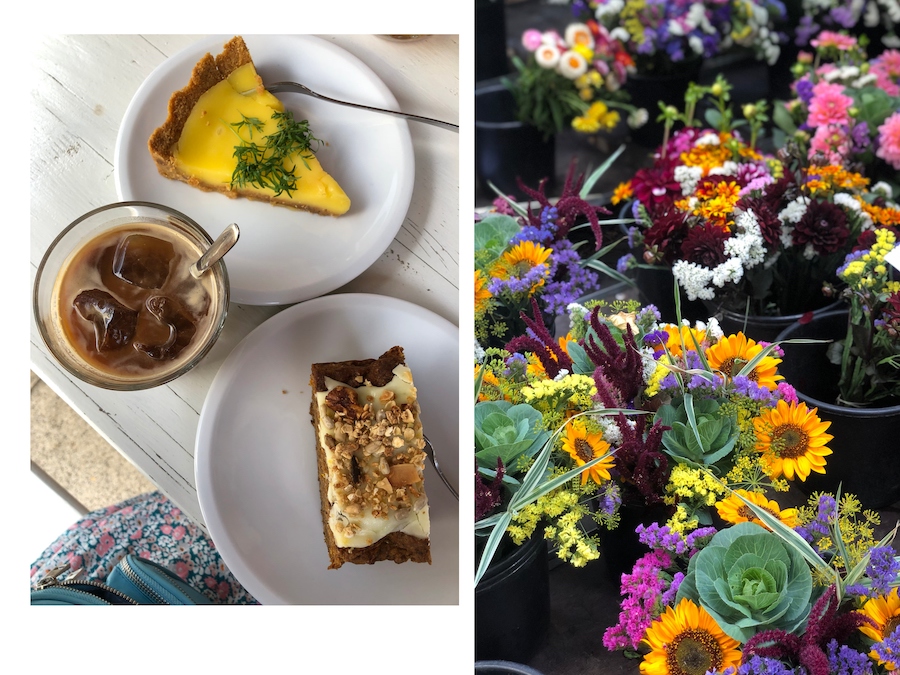 Glædelig weekend ønsker jeg fra Berlin. Jeg har mine forældre på besøg, det er 29 grader, og vi hygger maks. I dag sejlede vi i kano sammen på Spree. Nu tager vi en slapper, inden vi skal på en vegansk asiatisk lækker restaurant, der ligger tæt på lejligheden. Alt i alt opskriften på en perfekt weekend.
Hvad laver du i din weekend?
Her er nogle gode læse-links, der er oplagte parret med søndag, en kop kaffe og hygge
♥ Da vi var på kanosejlads, stødte vi en i et sejlende skur eller mini-sommerhus. Jeg blev forelsket. De kommer her fra, og man kan leje dem. #goals
♥ Efter jeg udgav dette personlige indlæg om at være alene/ensom, googlede jeg mig til dette indlæg med fordele ved at være alene. Det giver god mening!
♥ Og ikke nok med dit navn, hvor unik er du selv? Den fik mig til at grine.
♥ Den perfekte søndagsliste, hvis du vil have et forspring til en god uge.
Hav en dejlig weekend ♥


Happy weekend from Berlin. My parents are visiting, it's 29 degrees Celcius and we're having a great time. Today we went sailing in a canoe in Berlin's river Spree. Now we're chilling, napping and my dad is watching The Handmaid's Tale after I've been trying to convince him to start for two years. For dinner, we're going to one of my favorite restaurants, a vegan Asian spot. A perfect weekend in my opinion. What are you up to this weekend?
Reads for your weekend that will do well paired with a cup of coffee, legs up and chill
♥ As we went sailing, we passed by this tiny house on a raft. So cute. I found out that you can rent them through here, and I fell in love. #goals
♥ After I published the personal post about being alone/loneliness, I found this article that shares the benefits of spending time alone. Made perfect sense!
♥ The perfect Sunday list for a head start to a good week.
Have a great one ♥