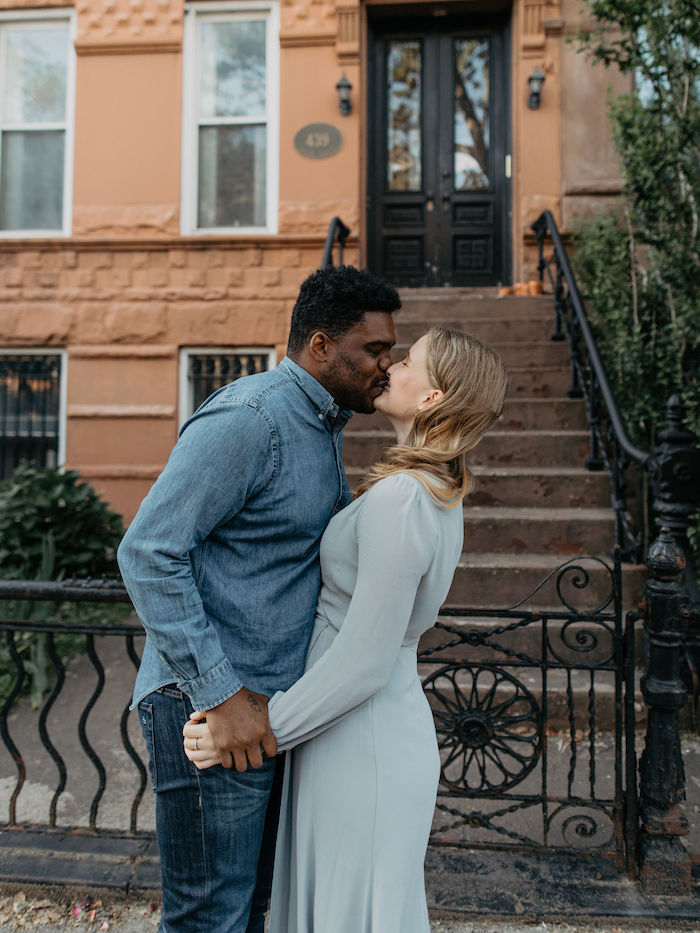 Jeg havde aldrig regnet med, at jeg ville være i et langdistanceforhold. Men kærlighed er vist heller ikke rigtigt noget, man planlægger, selvom det ville være fedt at kunne kontrollere det. Ikke desto mindre, er jeg endt i et form for langdistance-forhold. Nogle af mine venner spørger, næsten forarget, hvordan jeg mon kan holde det ud… Men hvordan kan jeg ikke holde det ud?
Da Jesus og jeg blev kærester, var vi ikke i et langdistanceforhold. Vi boede sammen i Berlin i to år, og når den ene af os rejste hjem på ferie, mig til København, ham til New York, tog den anden for det meste med. Derefter flyttede vi til København. Jeg startede studie, og Jesus forsøgte at åbne en café. Uden held desværre, fordi der er hårde odds for folk, der ikke er EU-borger, i Danmark.
Vi endte med i fællesskab at kaste håndklædet i ringen. Indse, at det ikke var et liv for Jesus i Købehavn, som omstændighederne var, men at jeg dog var nødt til at blive og færdiggøre min uddannelse. Han ville tage tilbage til New York og fokusere 100% på cafédrømmen. Og her begyndte vores langdistanceforhold, i oktober 2017. Jeg ville lyve, hvis jeg sagde, at det var nemt. Men hvordan gør vi så?
Vi startede ikke ud som langdistancekærester
Jeg tror, at en væsentlig del af, hvorfor vores forhold fungerer, er, at vi ikke altid har været langdistancekærester. Vi var sammen i knap tre år, før vi, mere eller mindre, officielt blev langdistancekærester. På den måde har vi haft tre år til at bo sammen, lære hinanden rigtigt at kende og være "fuldtidskærester". Havde vi på den anden side altid været long distance, havde historien været en anden. Her havde det helt sikkert være svært at opveje, om man burde blive sammen, hvis omstændighederne ikke tillod det eller gjorde forholdet næsten umuligt.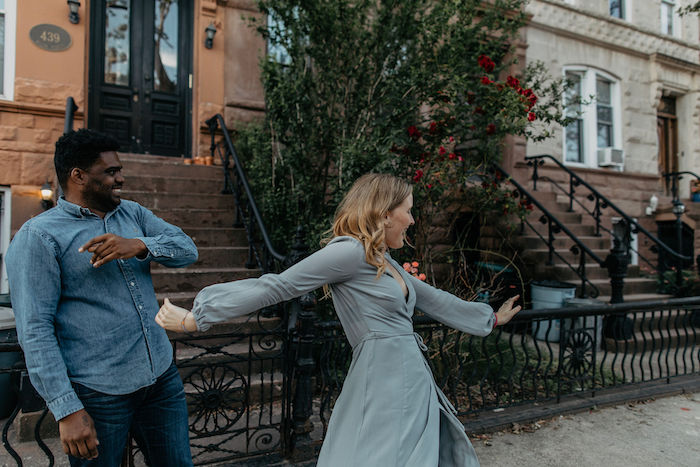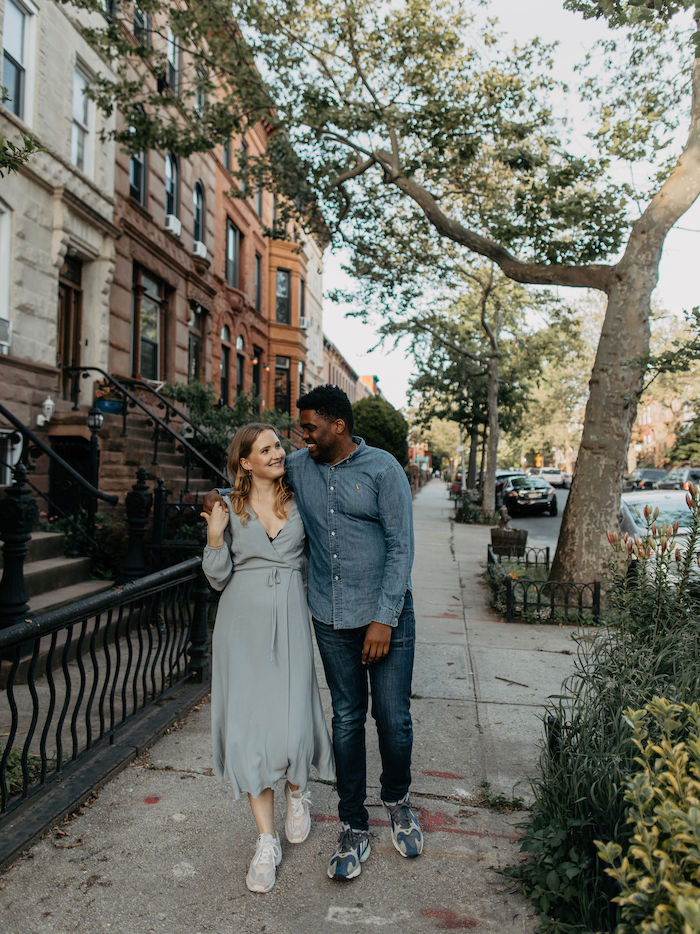 Vores livsstil gør det nemmere
I og med, at jeg er freelancer og kan arbejde hvor jeg vil, kan jeg også ofte rive et par måneder ud af kalenderen og flytte midlertidigt til New York. Det samme er målet for min kæreste. På den måde har ingen af os chefer og fuldtidsjob, der kræver, at vi sidder på kontorpinden, og at vi kun kan rejse fem uger om året. Det er bestemt en fordel, at vi selv er herrer over vores hverdag.
Godmorgen og godnat
Vi har begge to travlt. Jesus' hverdag er på caféen, og her er det lidt svært for ham at gribe telefonen og ringe til mig eller sms'e for den sags skyld. Derudover kommer tidsforskellen oven i hatten. Der er seks timers tidsforskel mellem København og New York, hvilket også gør timingen lidt svær. Der kan altså godt gå dage, hvor vi ikke rigtigt taler sammen. Vi har dog en uskreven regel om, at vi altid skriver godmorgen og godnat. Det er en fin måde hurtigt at tjekke ind og indikere, at vi tænker på hinanden, selvom vi ikke har talt sammen. Er vi til events, sammen med familie eller venner, kan vi også finde på at sende hinanden billeder af, hvad vi laver. På den måde virker hinandens hverdage ikke helt så fjerne, fordi det nææææsten er som at være der selv.
Ser fordelene i det
Jeg vil godt være fortaler for, at der ikke kun er ulemper ved at være langdistancekærester. Selvfølgelig er der ulemper, men jeg forsøger at fokusere på fordelene. Især når det er rigtig hårdt, og jeg savner Jesus, så det næsten gør ondt. Fordelene er blandt andet, at jeg får tid til at være 100% mig selv. Jeg skal ikke tjekke ind med min bedre halvdel, før jeg laver en aftale med en veninde eller planlægger en weekendtur. Jeg bestemmer selv, hvad jeg vil se på Netflix. Og jeg får tid til at fordybe mig i mit arbejde og i mine projekter. Jeg bliver virkelig nemt distraheret, når jeg er sammen med Jesus, for så er der så mange, meget sjovere, ting at lave, og lige pludselig sakker jeg bagud med mit arbejde og projekter.
Jeg har nået et kompromis, hvor jeg forsøger at knokle igennem, når jeg er alene og virkelig har muligheden for det. På den måde kan jeg fokusere på mit forhold, når vi er sammen. Jeg husker også på, at det er mega priviligeret, at jeg har mulighed for at bo i både København, New York og en smule i Berlin. Tænk på alle de muligheder og oplevelser, det giver mig.
Vælger hinanden bevidst til
Det resulterer i, at vi meget bevidst vælger hinanden til. For det er bestemt ikke den nemme løsning! At være langdistancekærester og se fordelene i det, betyder, at man meget bevidst skal beslutte, at det er det værd. Jeg har fundet udtrykket absence makes the heart grow fonder, og det synes jeg, er en fin måde at se de på.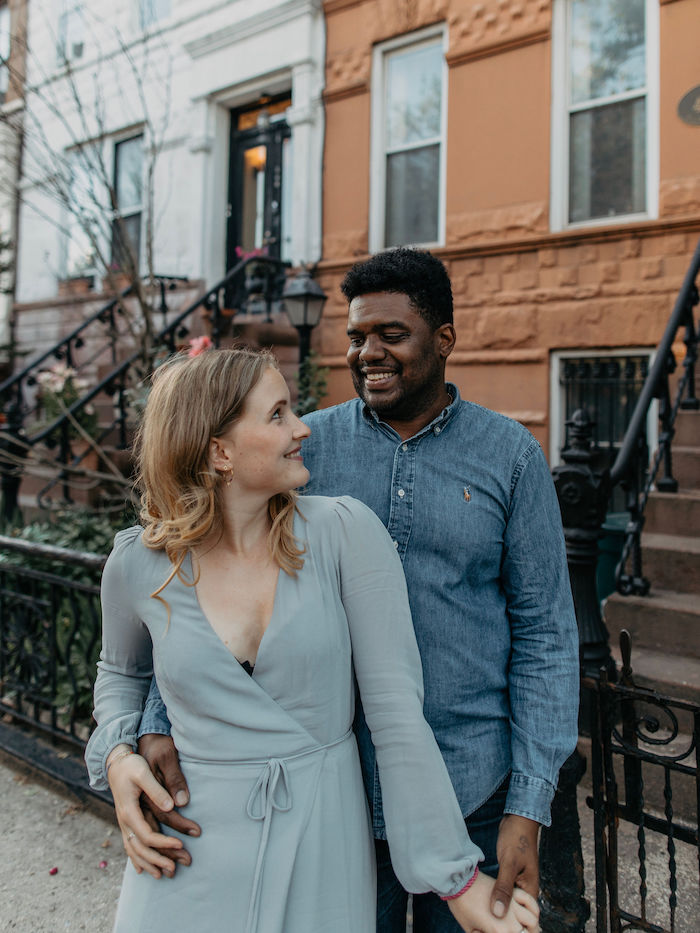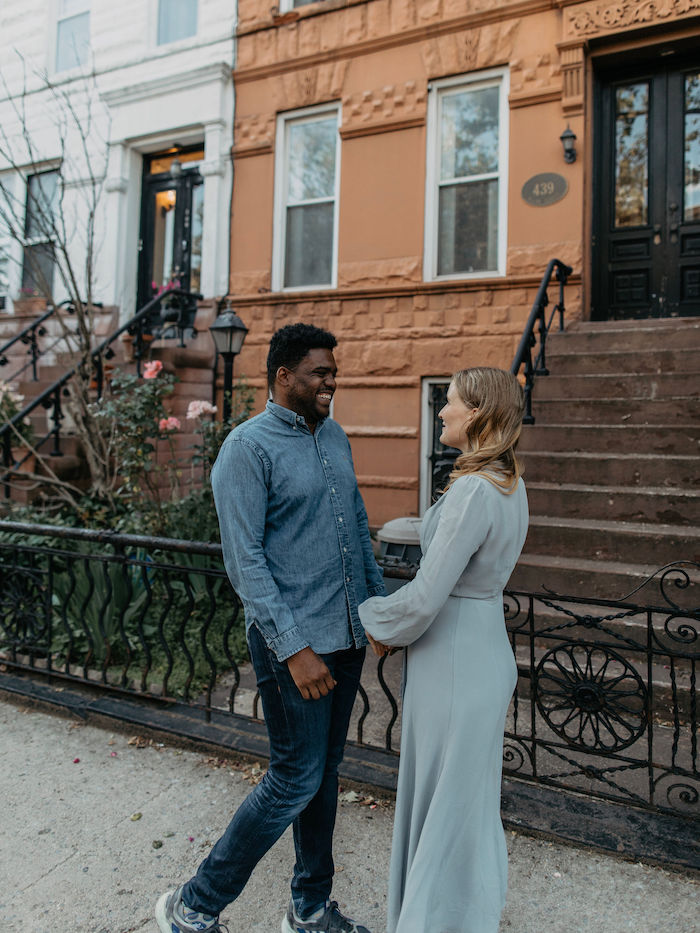 It was never part of my life plan to be in a long-distance relationship. But then again, love isn't really something you can plan, although it would be great! Never the less, I've ended up in a sort of long-distance relationship. Once in a while, my friends will ask, almost shocked, how I am able to deal with it. But how am I not able to?
When Jesus and I met, we weren't doing long-distance. We lived together in Berlin for two years. When I or he would travel back home to Copenhagen and New York, we'd mostly go with each other. Then we moved to Copenhagen. I was going to school and he wanted to open a cafe. Unfortunately, no luck. The odds for non-European immigrants in Denmark are not in their favor.
We ended up agreeing to throw in the towel. To realize that the conditions for life in Copenhagen wasn't for Jesus at that time. However, I had to stay and finish my degree at Copenhagen Business School. He'd move back to New York and focus one hundred percent on the cafe dream. And that's the story of how our long-distance relationship began. I'd lie if I said it's easy for us. So how do we deal with it?
We weren't always long-distance
I think a crucial part of the reason it works out for us is that we weren't always long-distance. We'd been together for almost three years before it began. That way, we've had three years of living together and really getting to know each other. I think it's definitely more difficult if you start out as long-distance and that is part of the premise of the relationship.
Our lifestyles allow it
Due to the fact that I am a freelancer and gets to decide my own schedule, it allows me to go to New York quite often and for longer periods. That's the goal for Jesus as well. In that sense, none of us have bosses and fulltime jobs that require us to be in an office every day and only travel on the allotted vacation time.
Always kiss good night (and good morning)
We're both busy doing our things. Jesus' everyday life is spent at the cafe and it's kinda impossible for him to grab the phone and have long conversations with me. On top of that is the time difference of six hours which makes timing an issue. The result is that sometimes, we'll go days without really talking. We do adhere to our unwritten rule of always texting each other good night and good morning. It's a cute and quick way to check in with each other and indicates that we're thinking about each other although we're not having long conversations. If we're hanging out with friends or family or doing other things, we'll send each other pictures. That way, it's possible to visualize what the other person is up to although I'm not there.
Focus on the pros
I'll be happy to advocate that long-distance doesn't only come with downsides. There are pros to it also! I try to focus on them – especially on the hard days where all I do is miss my boyfriend. The pros are that I get the time to be on my own and focus on my own projects and work. I don't have a better half to check in with before I plan a night out or a long weekend away with friends or family. I get to decide what show to watch on Netflix. Or if I want to spend all evening writing blog posts and articles. Admittedly, being with Jesus, I am easily distracted and don't get to focus that intensively on work and my projects. It's much more fun to be with him, and before I know it I feel like I'm behind on a lot of things.
My compromise is that I try to work my ass off when I'm by myself and can truly focus. That way, I get to spend some much-needed quality time once we're back together without feeling bad about it. I also keep in mind all the privileges and opportunities our relationships give me. I get to live and split my time between New York, Copenhagen, and Berlin. That is just so amazing!
Choose each other
As a result, our choice of being together against the odds means that we truly choose each other. This is not an easy solution. To do long-distance and focusing on the benefits mean that you consciously have to decide on whether is worth it all in the end. If you decide yes, you must really mean it because it's not easy. I love the saying absence makes the heart grow fonder – it truly hits long-distance on the nail.