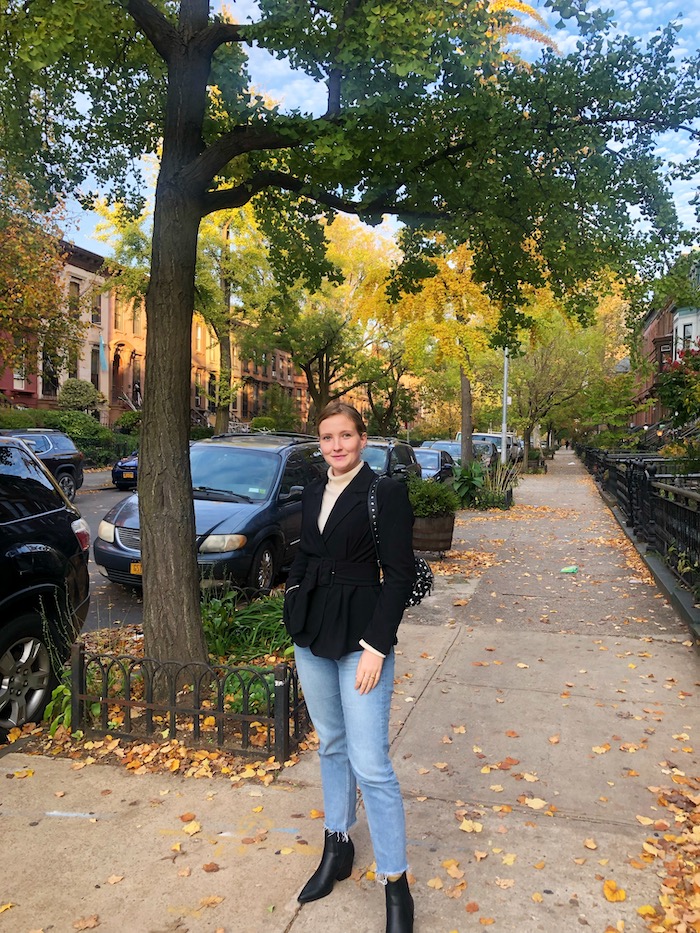 ♥ Slugte hele sæsonen af Dead to Me. Den var bare god. Hvis du kan lide Desperate Housewives, så kan du også lide Dead to Me.
♥ Gik i gang med at se The Morning Show på Apple TV. Det tegner også godt.
♥ Skrev en e-bog om onlineshopping og danskernes shoppevaner på nettet for en kunde.
♥ Var til yoga seks dage i træk hos Alo Yoga i Williamsburg, Brooklyn. Er du på de kanter, kan du godt tage en time her, for det er et lækkert studio.
♥ Købte to sprayflasker i glas, fordi jeg skal til at lave mine egne rengøringsprodukter. Det deler jeg mere om på bloggen snart.
♥ Lejede en bil og kørte Upstate for en overnatning. Det er vildt, at man blot skal køre en time fra New York, og så er man omgivet af bjerge og bjergtagende natur. Jeg har også skrevet en guide om Upstate, herunder de skønne byer Hudson, Kingston og Woodstock.
♥ Satte noget tøj til salg på Trendsales. Find min profil her.
♥ Fejrede min kærestes fødselsdag ♥


♥ Binged the whole season of Dead to Me in two days. Very good! It reminds me of Desperate Housewives that I loved when I was younger.
♥ After finishing Dead to Me, I got on to The Morning Show on Apple TV. So far, so good!
♥ Wrote an e-book for a client about online shopping and Danish consumers' shopping habits online.
♥ Did yoga six days in a row in the gorgeous Alo Yoga studio in Williamsburg. If you're nearby, treat yourself to a class here.
♥ Purchased two glass spray bottles because I am making my own cleaning supplies. I'll write a blog post about that soon!
♥ Rented a car and drove Upstate for a night. I love that it doesn't take more than an hour's drive outside Brooklyn, and you find yourself surrounded by nature and mountains. I also published my travel guide for Upstate NY and the cute towns, Hudson, Kingston, and Woodstock.
♥ Put some clothes up for sale on my Depop account.
♥ Celebrated my boyfriend's birthday ♥