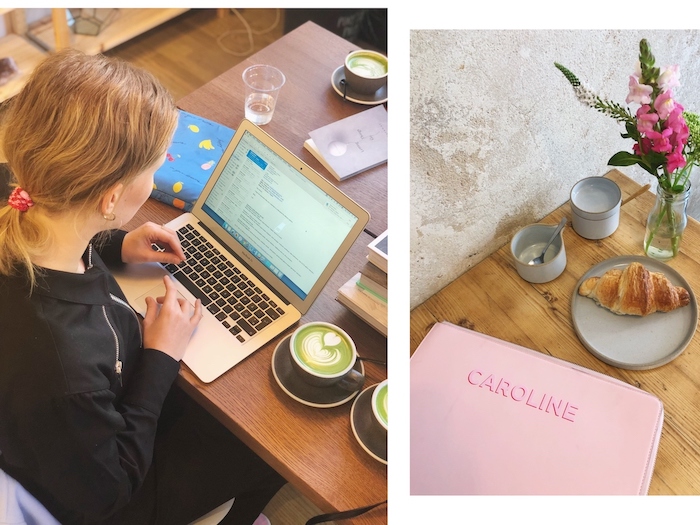 It is no secret that I'm an avid fan of writing, and Silver Stories isn't the only place I do so.
I write about a wide range of subjects; travel books, hip travel guides, Berlin, Copenhagen, New York City, being a student, money – from personal finances to articles that decode complicated financial terms to personal blog posts about my own life lessons and experiences. The ultimate goal is always to provide inspirational content that is useful for people. On this page, you can find links to guides and other articles I have written as a freelance writer.
Published books
♥ Then we take Berlin – an out-of-the-ordinary guidebook about Berlin in Danish
♥ Currently working on an out-of-the-ordinary guidebook about New York City in Danish
Writing in Danish
♥ Danmarks mest læste blog om privatøkonomi, Spiir, hvor jeg hr skrevet mere end 100 indlæg
♥ ChriChri: Insider-guide til Berlin
♥ Mere end 10 artikler om København til Nyibyen.dk
Writing in English
♥ More than 20 blog posts about personal finances for the most read money blog in Denmark
♥ Stay.com: Berlin for first-timers & Best cafes in Friedrichshain, Berlin (Former travel app)
♥ Hand Luggage Only: 17 Amazing Breakfast And Brunches around the world & 11 Of The Best Free Things To Do In Berlin & 5 winter sun escapes from cold Europe
♥ Showaround.com: How to spend one day in Copenhagen the hipster way
♥ New guides for Copenhagen Business School's independent online magazine every month
Featured in
♥ Interview with Berlin blog 'Crazy about Berlin with Caroline Solver'
♥ YouTube video about 'my Copenhagen' with more than 50k views 
♥ 'My closet' YouTube video with Trendsales with 14k views
♥ The Danish Consulate in NYC – About being a Dane in NYC
Happy reading!
If you are interested in featuring me or need someone to take your content to the next level, say hi at carolinesoelver@gmail.com or check out my 'work with me' page.