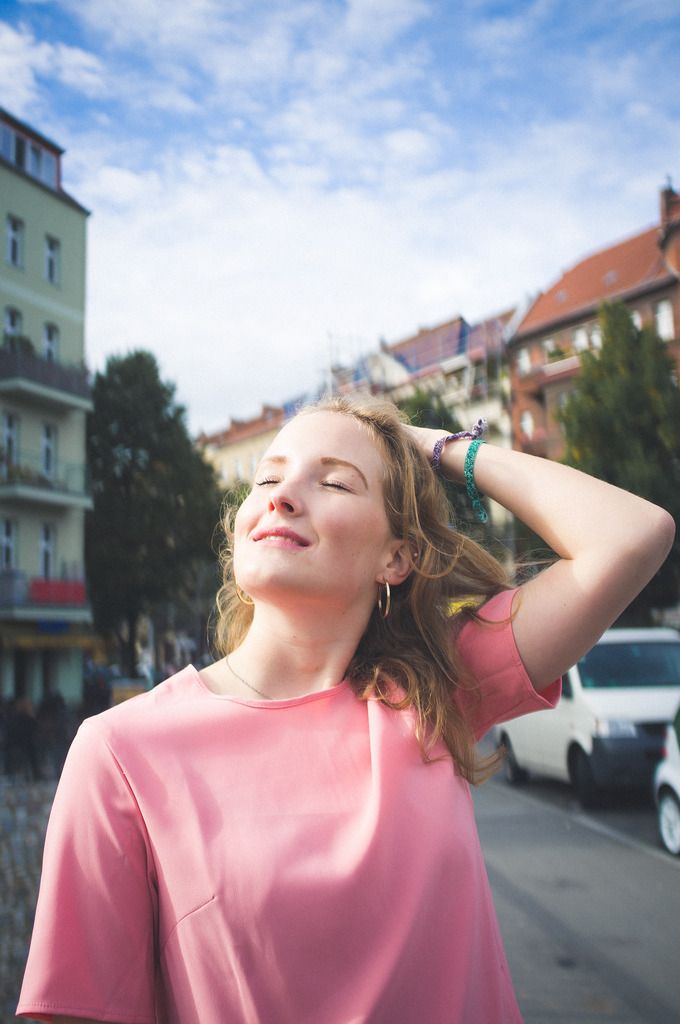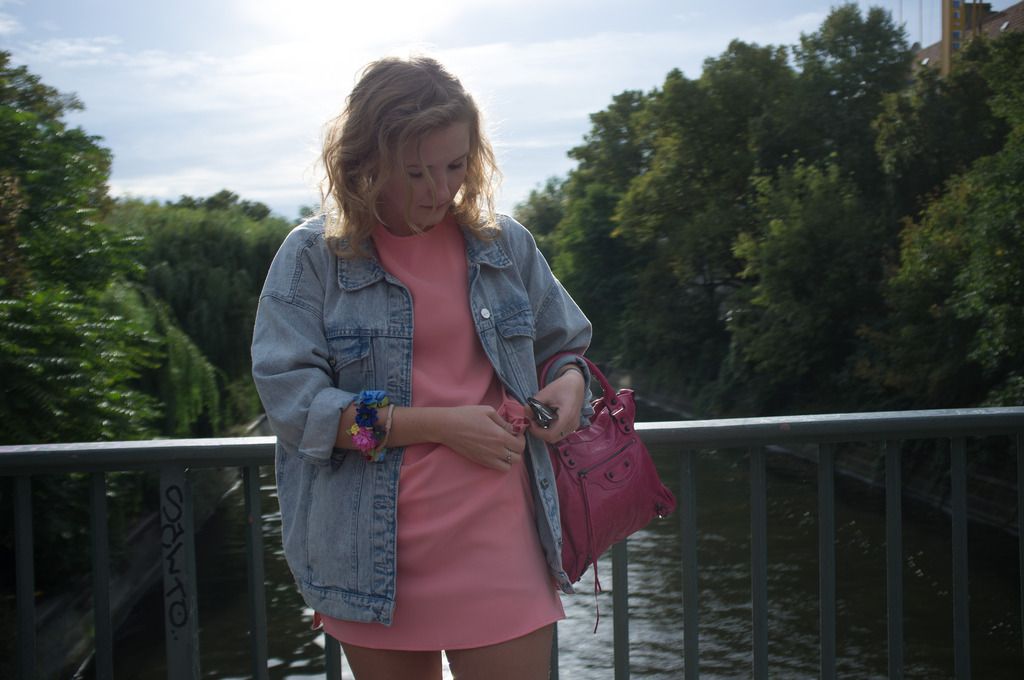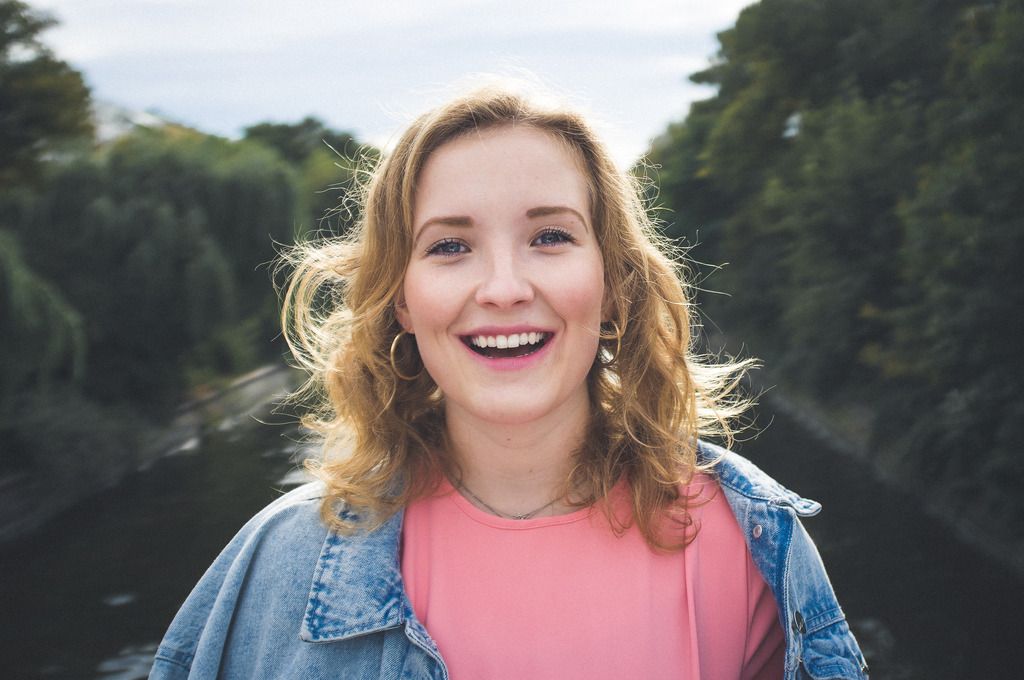 Jeg har endelig fået fat i disse fine billeder min dygtige fotograf-veninde Catharina tog af mig og mit meget lyserøde outfit. Selvom disse billeder ligner nogle, der blevet taget da sommeren var på sit højeste, er det faktisk kun lidt over en uge siden, vi tog dem, og det gør mig helt melankolsk, for det vidner igen om, at vinteren banker på døren, og at denne dag vi tog billederne nok var den sidste dag til at bære bare ben og åbne sko. Det er lidt hårdt at indse at fra nu af i meget lang tid frem bliver det kun koldere, mørkere og hårdere. Nej, det er ikke nogen hemmelighed, at jeg i den grad afskyr vinter, simpelthen fordi jeg er det mest kuldskære menneske på denne jord.
Billederne her er taget i et af mine aller-yndlingsområder i Berlin, der af indviede går under navnet Kreuzkölln (det område hvor Neukölln og Kreuzberg mødes, deraf sammensætningen af de to navne). Stedet er domineret af små, fine broer, søde cafeer, hippe restauranter og en smeltedige af folk fra alle forskellige kulturer, så det er et perfekt sted at foretage sig noget people watching. Derudover er der langs kanalen Maybachufer tyrkisk gademarked, hvor der bliver solgt mad, frisk frugt og grøntsager, stof, køkkensager og meget mere til meget lave priser. Markedet er hver tirsdag og fredag, og et besøg på markedet og man føler næsten, at man pludselig befinder sig på et market i Istanbul i Tyrkiet. Skønt sted!
I dag arbejder jeg og min kæreste hårdt. Vi er nemlig i gang med at gøre alt klar og lægge sidste hånd på min kærestes pop up bar, der i aften løber af stablen. Vi er meget spændte og håber, at det bliver en fest!
English: I just got my hand on these amazing photos my amazing photographer friend Catharina took of me and my very pink outfit, and looking at them makes me a little nostalgic. No, these photos are not from the Summer time, they were actually taken about a week ago, and it seems like that day will be the last day this year (at least in Europe) for bare legs, tops and summer clothes…. I have earlier given you my personal opinion on the fact that winter is coming, and without giving to much away, I can say that I am definitely not happy with that! Autumn can be pretty nice but knowing that snow, darkness and minus grades are ahead leaves me in agony. Yeah, I really, really don't like winter! 😉
These photos are taken at one of my absolute favorite spots in Berlin, in the Kreuzkölln area (the area where Neukölln and Kreuzberg meet for the uninitiated). I go there quite often because there are tons of cute cafes, good people walking by for people watching plus my favorite Turkish food market every Tuesday and Friday. A visit to this market will make you feel like you are no longer in Berlin but in Istanbul in Turkey, and it is so authentic and so much fun.
Today my boyfriend and I are working hard to get his pop up bar ready for tonight, and hopefully we will have an amazing time. We are both so excited!