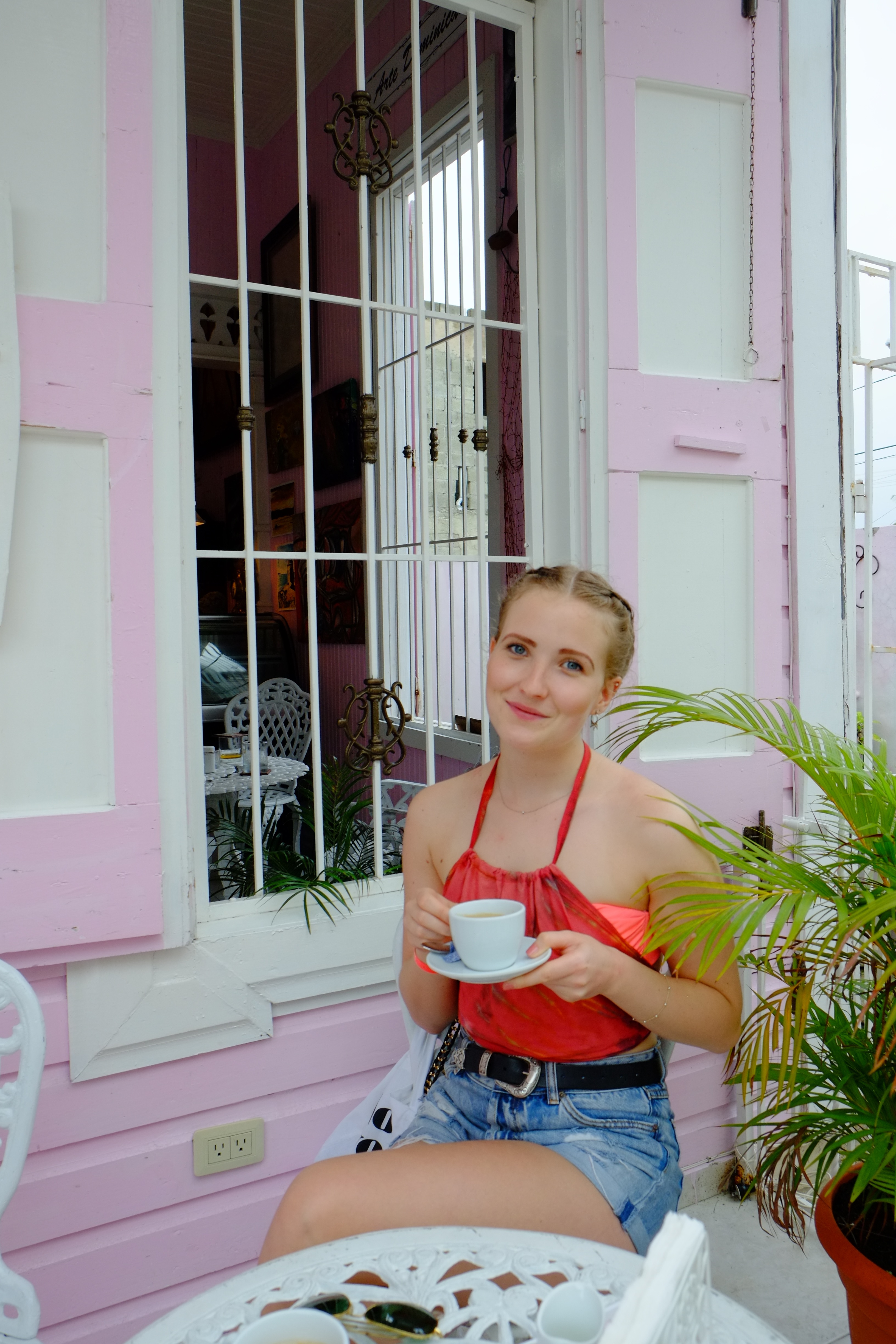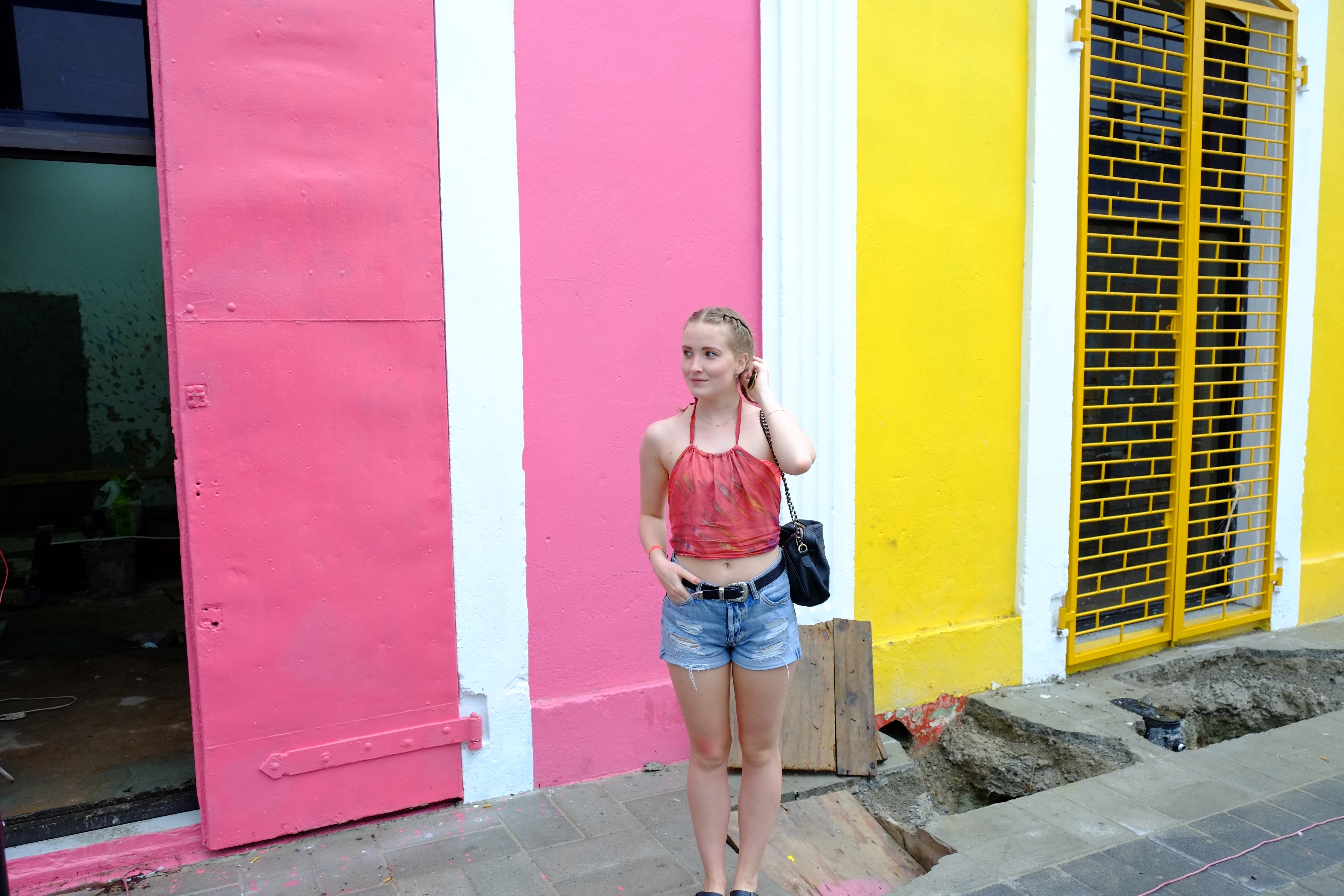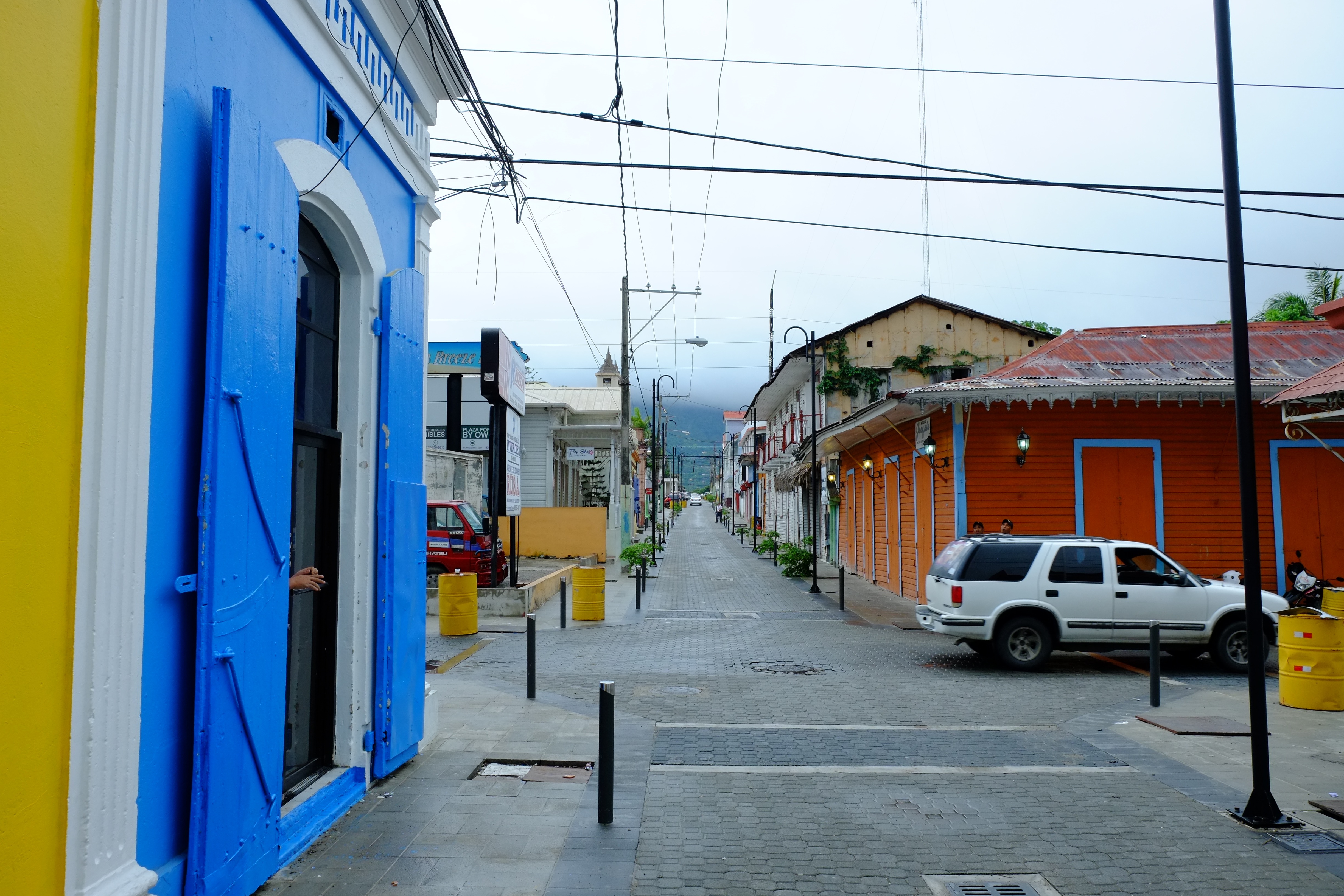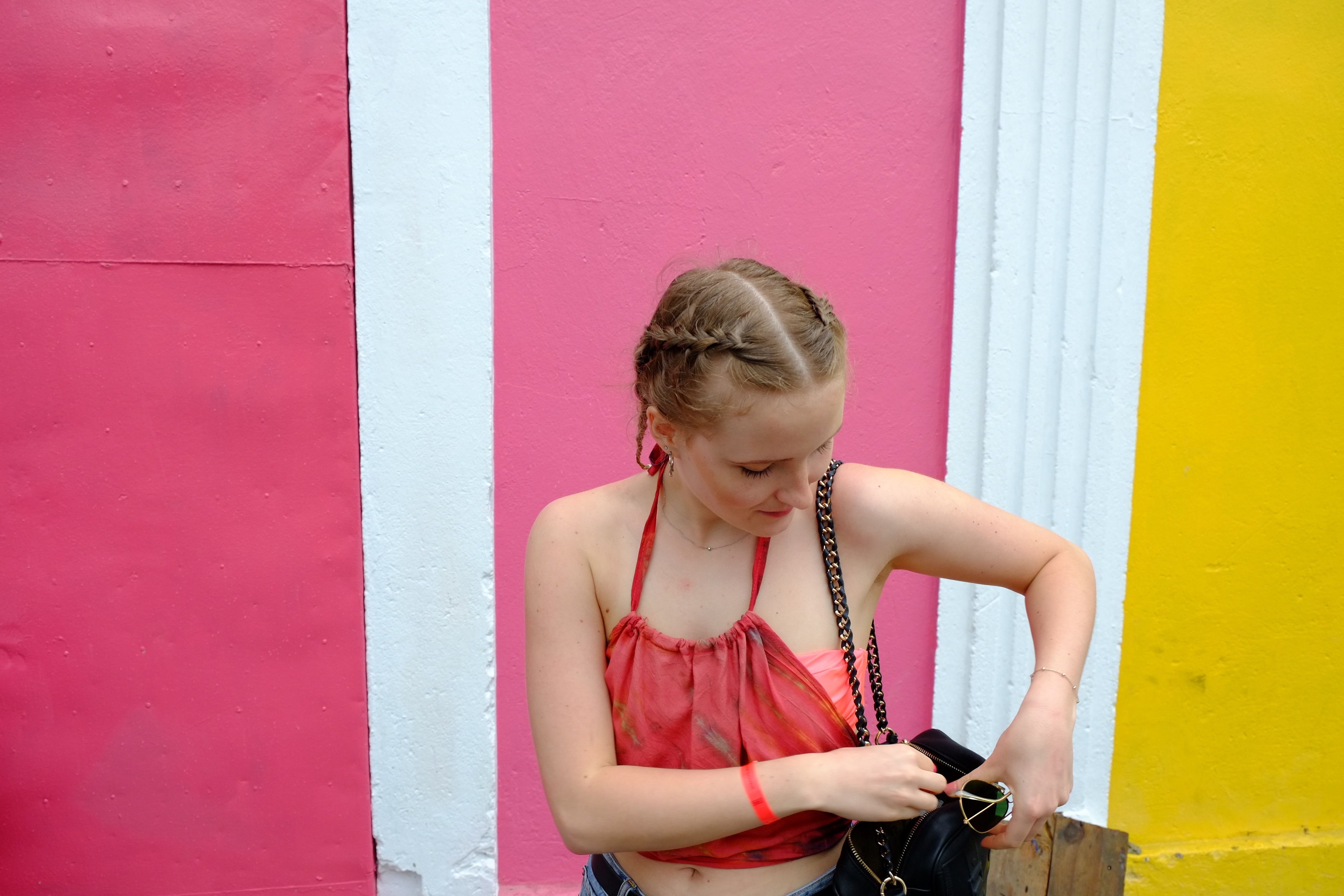 Jeg befinder mig stadig i Karibien, og jeg har det skønt! På denne ø kan man kort sagt finde alt, hvad der er godt i livet – strand, sol, friske kokosnødder og ananas, søde mennesker og god mad. Hvad mere har man brug for? 😉 Hotellet vi bor på ligger en times tid fra Puerto Plata, som er en af "hoved-byerne" i den Dominikanske Republik, så der har vi været på dagsture til et par gange. Byen er billedeskøn, da den er fyldt med gamle bygninger og huse tilbage fra koloni-tiden. Sidste gang vi var der fandt vi en café, hvor alt var lyserødt, og selvfølgelig skulle jeg en tur derind. Caféen havde tilmed wifi, hvilket må siges at være noget, vi har levnet stort på denne tur! Hvilket jo på sin vis måske er meget godt for sådan en som mig 😉 Et faktisk meget interessant spørgsmål: Hvordan reagerer I, hvis I er på ferie uden wifi? 
___________________________________________________
ENGLISH: I am still in Dominican Republic, and yes, I am still enjoying life and having a good time! Dominican Republic literally has all good things in this world – beach, sun, fresh coconuts and pineapples, nice people, and good food. I mean, what more can one ask for? 😉 The resort we are staying at is located one hour drive from Puerto Plata, which is one of the main cities in Dominican Republic, so we have been going there a few times. Puerto Plata has an old city center filled with old colonial houses and it reminds me of Cuba, and the houses are beautiful! The last time we went there, we found a cute little cafe located inside of a pastel pink colonial house, so we sat down, had a coffee and loaded up on some long lost wifi 😉 Have any of you ever been to Puerto Plata?