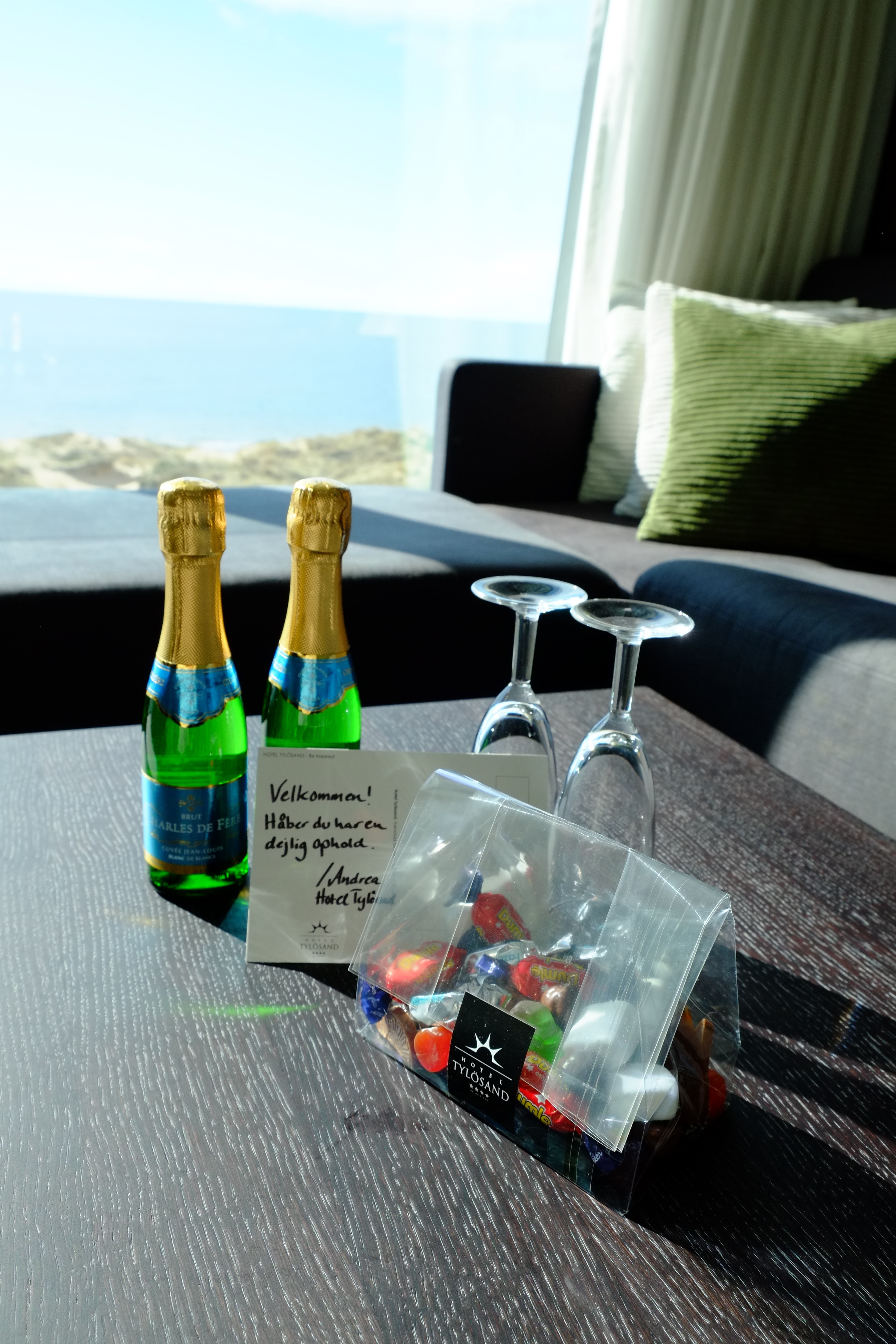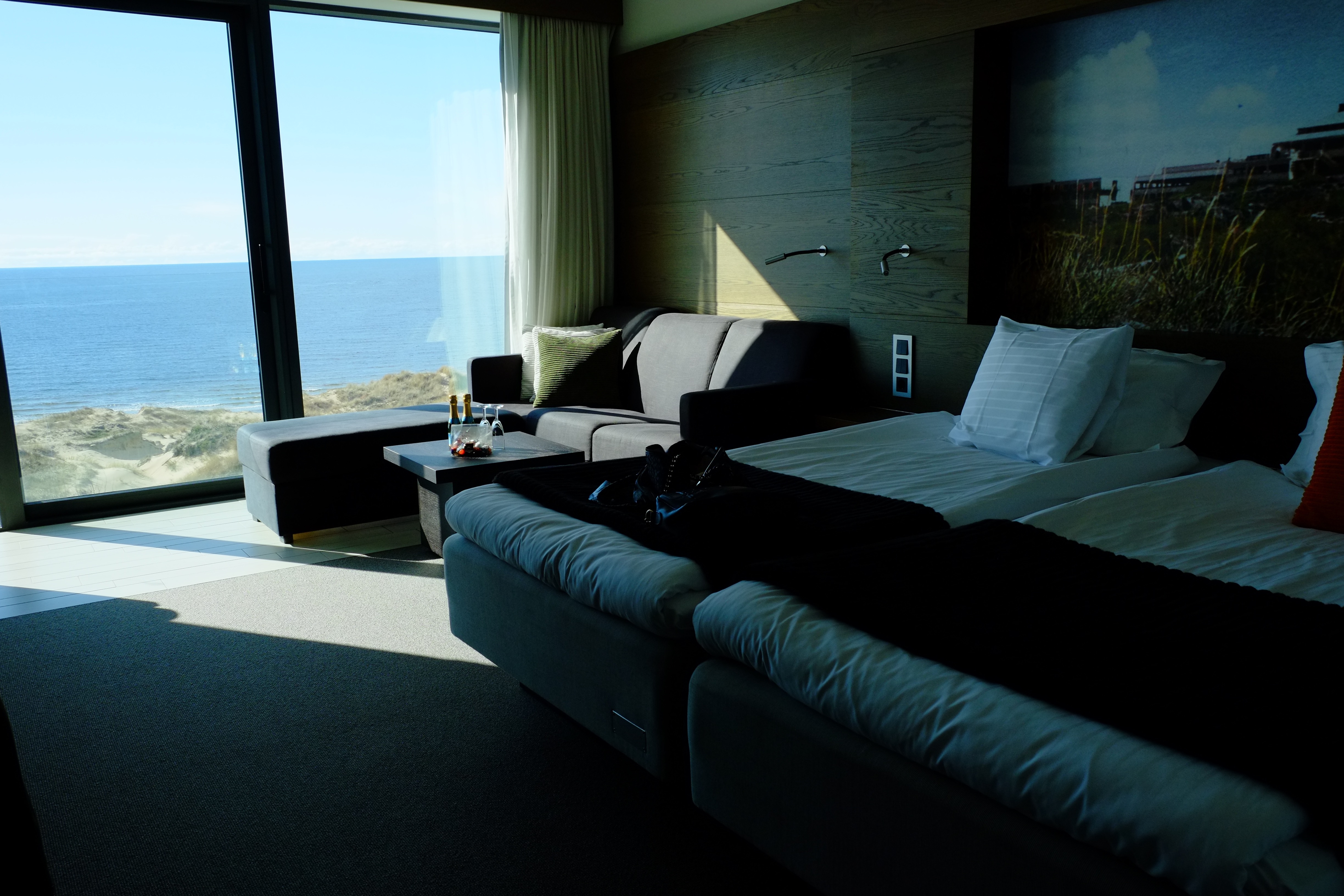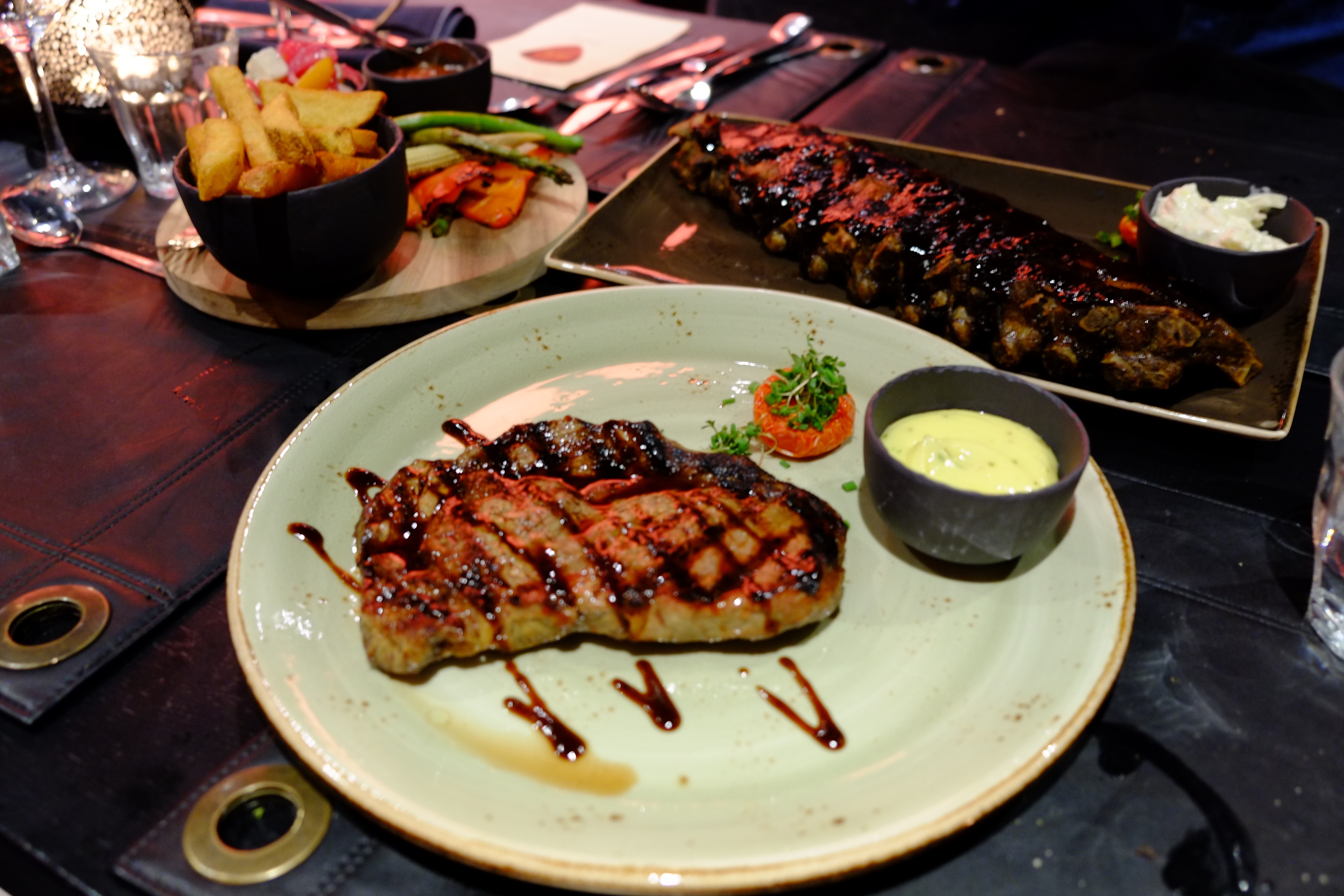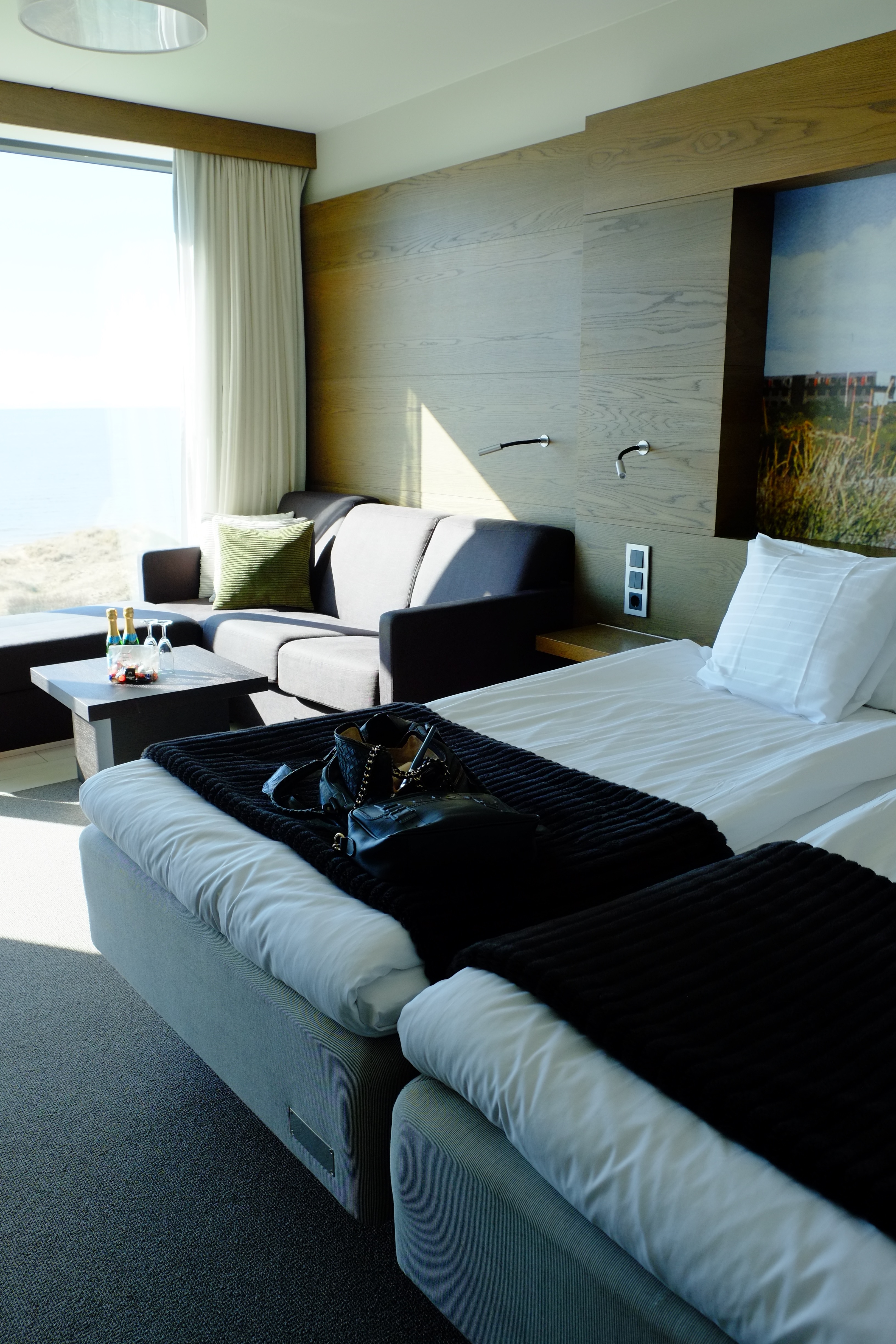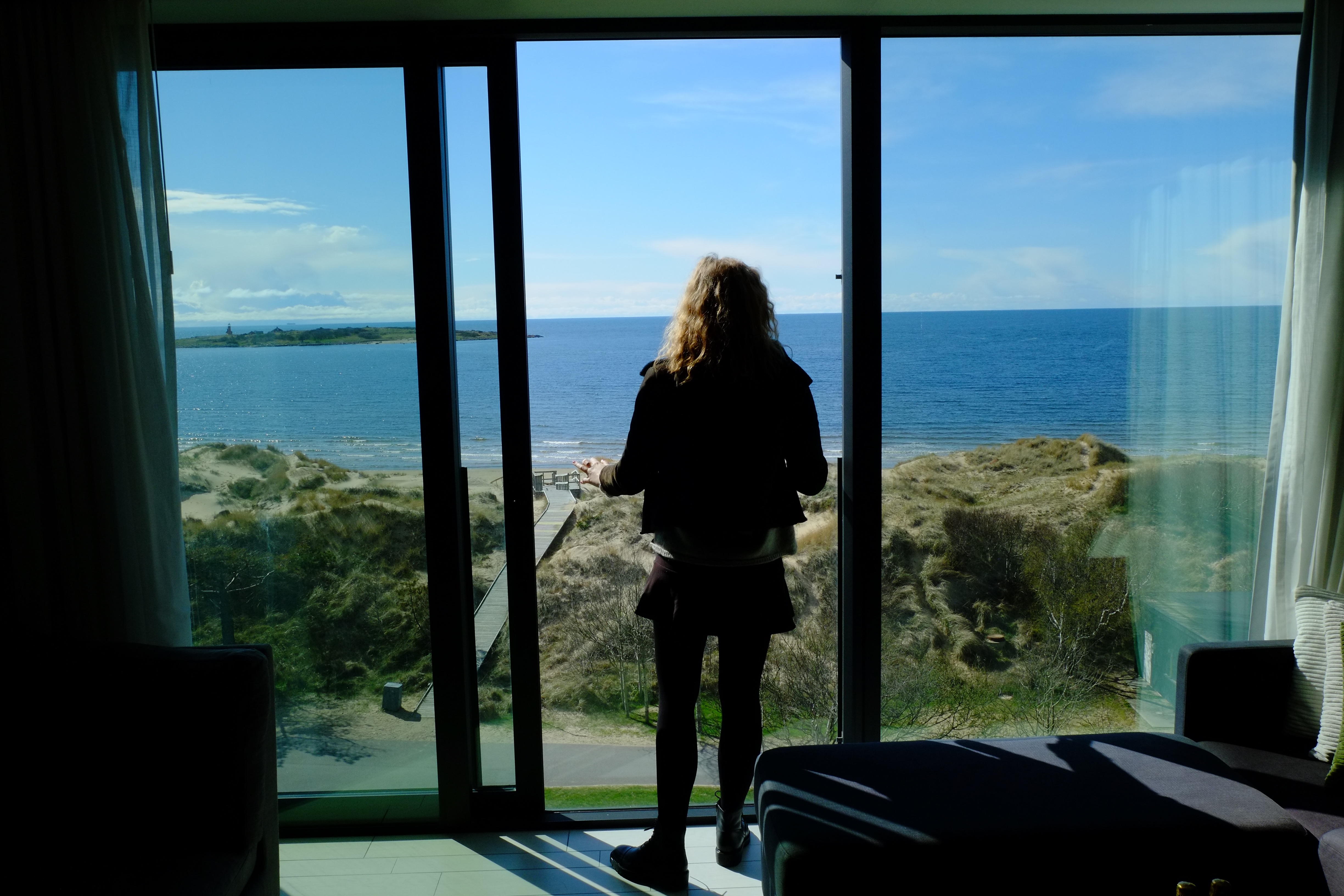 My boyfriend has a scratch off map that hangs on the wall in our bedroom. Every country one of us has visited gets a scratch off on the map. The past months he has been obsessed with wanting to go to Sweden as it would be a very good scratch on the map as Sweden is a huge country. I have been Sweden many times already, as I spent most of my childhood vacations and long weekends in Sweden because I was blessed with lots of friends who had country houses in Sweden. And one thing is for sure, Sweden is an amazingly beautiful country. This is why we were really excited when invited to spend a night at Hotel Tylösand, a two hour drive from Copenhagen. We were invited to try the SPA & ENJOYMENT package, a very budget friendly package that includes a one night stay at the hotel, a three-course dinner, entrance to the spa and gym, and breakfast buffet.
Around a month ago we were in Copenhagen, so it was the perfect timing to beg my parents to let me borrow their car and do a little road trip to Sweden. Sunday morning we made our way to Sweden, and a two and a half hour drive later, we arrived at Hotel Tylösand.
We were greeted with champagne, candy, and the nicest staff that briefly gave us a tour of the hotel. The hotel contains a great and award winning spa, several pools, a gym with lots of classes that are free to attend, four restaurants, a marvelous beach view, and last but not least, and very surprisingly, Hotel Tylösand also holds the biggest art gallery collection in Sweden. Everywhere you go in the hotel, there are paintings and great photography hanging on the wall. Together with the ocean view, it is all very inspiring. 
After the tour, we went to our room and were surprised once again. Our room was on the fourth floor, and when we opened the door, we saw the most amazing view right on the ocean, and we were both so astonished that we just went in to the room and stood quiet for a moment to watch it. Besides from the view that tops everything, the room was great – a soft and big bed, a bathtub and a shower, a nice couch and a lot of space. Just how I like it! 
After taking the view all in, we went to the spa that contains an outdoor heated pool (again with ocean view), an indoor pool, a cold plunge pool, a sauna and a steam bath. So good! We chilled here for some time before going back to the room to chill some more in bed. 
At 8 pm we had dinner reservations at one of the hotel's four restaurants called Leif's Bar and Grill. The menu spoke right to our hearts – pizza, steak, fish – literally all the good stuff. We ended up ordering a pizza to share to start with, and then I had a sirloin steak with potatoes and vegetables, and it was too good and too much food! So yummy, and I fought bravely to finish all the food. 
Needless to say, we had an amazing night's sleep and woke up feeling well rested. We headed for breakfast, which also needless to say, had just as high a standard as the rest of our experience at the Hotel Tylösand. 
Next up was a challenge from me to my boyfriend – would he dare to jump in the cold, 7 degrees Swedish ocean? We walked the picturesque boardwalk to the beach and believe it or not – he made it in to the water, and luckily for me, I didn't. 
It was then time to head back to Copenhagen, all though I think we agreed that we could have easily spent another night here. Our stay at the gorgeous Hotel Tylösand was simply such a great experience and just what we needed to wind down a little bit. 
For all my Berlin readers, there are great news for you! A flight route from Berlin-Halmstad which is the city where Hotel Tylösand is, just opened. This means that you will all be able to go here pretty easily, and I can only recommend that you do. Sweden is a must experience place and so is the Hotel Tylösand! And for Danes, get in your car and take the ferry or the bridge and head to Sweden. You really won't regret it! 
Our stay at the Hotel Tylösand was a gift from the hotel, and we had the best experience here. Thank you so much!