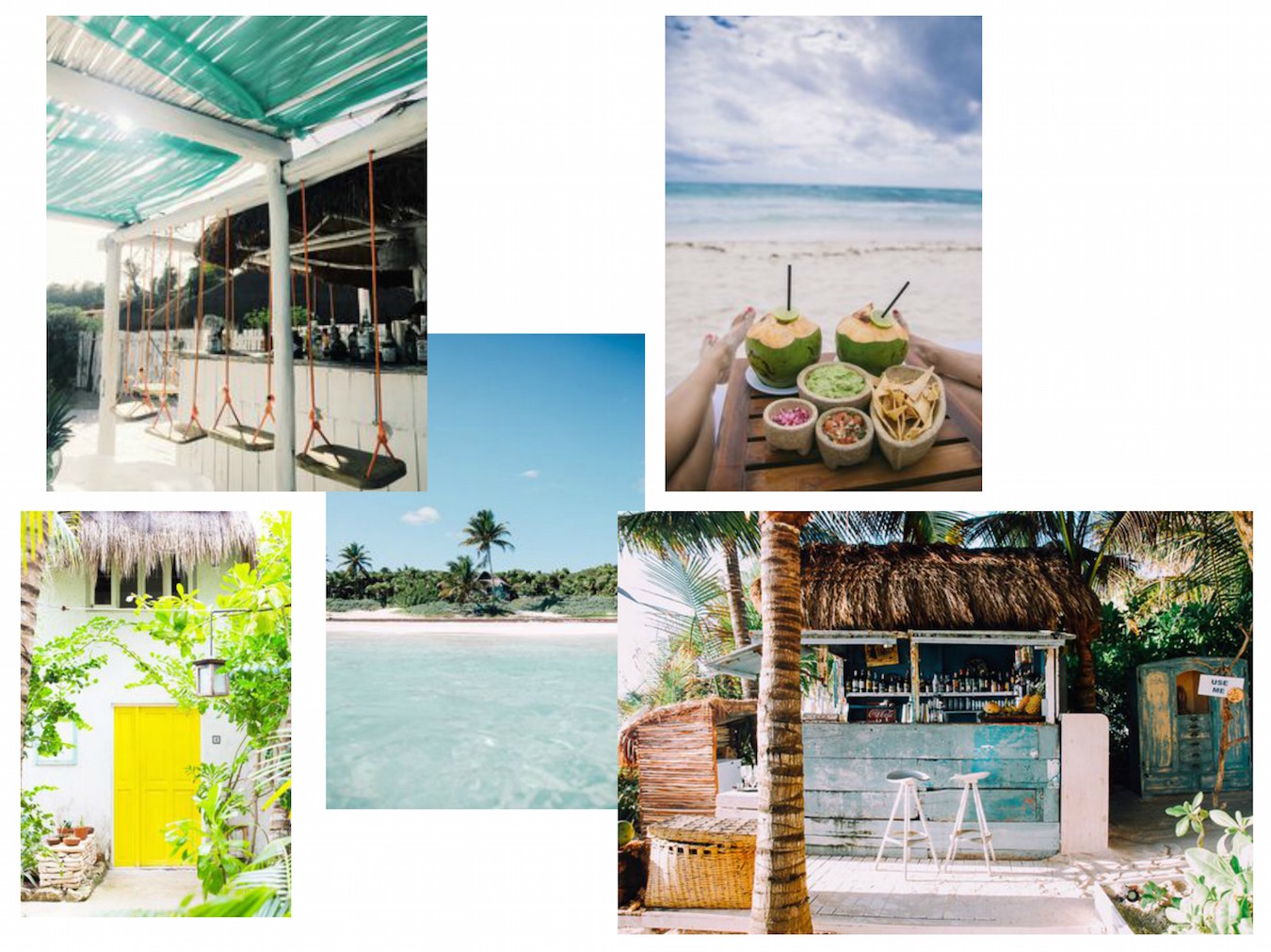 Pictures from Pinterest. Det var ikke længe, jeg nåede at være i Berlin i denne omgang. Det lidt over to uger siden, jeg kom hjem fra den Dominikanske Republik, og om en uge, tager jeg til Tulum i Mexico. Jeg kan ikke helt forstå, at jeg er så heldig, men jeg ved også, at der snart venter mig  et anderledes liv, hvor der ikke er plads til så mange rejser, så det er om at nyde det, mens jeg kan! Vi skal være af sted i to uger, og jeg er blevet inviteret til at besøge nogle forskellige hoteller. Tulum har været på min drømme-destinations-rejse-liste i lang tid, og jeg kan ikke vente til at opleve det! Tulum er noget af et rejse-hotspot, og derfor er der fyldt med små barer, restauranter og yoga-studier, der vil gøre enhver Instagrammer lykkelig, som jeg selvfølgelig skal besøge 😉 Har nogle af jer været i Tulum? Hvis ja, så lad mig endelig vide, hvis I har anbefalinger og tips!
_______________________
English: Yep, just two weeks after I got back from Dominican Republic it is time to leave for the Caribbean again. Lucky me to live such a good life! In a week my boyfriend and I are going to Tulum, Mexico. We will be there for two weeks, and I've been invited to review some different hotels. Tulum has been on my travel radar and dream destination list for a long time, so I am so happy that I get to go! Tulum is a travel hotspot, so it is literally filled with little bars, cafes and yoga studios – all places that are every Instagrammer's dream to visit, so of course, I can't wait to go 😉 Have any of you been to Tulum? If yes, let me know if you have any tips and recommendations for me!