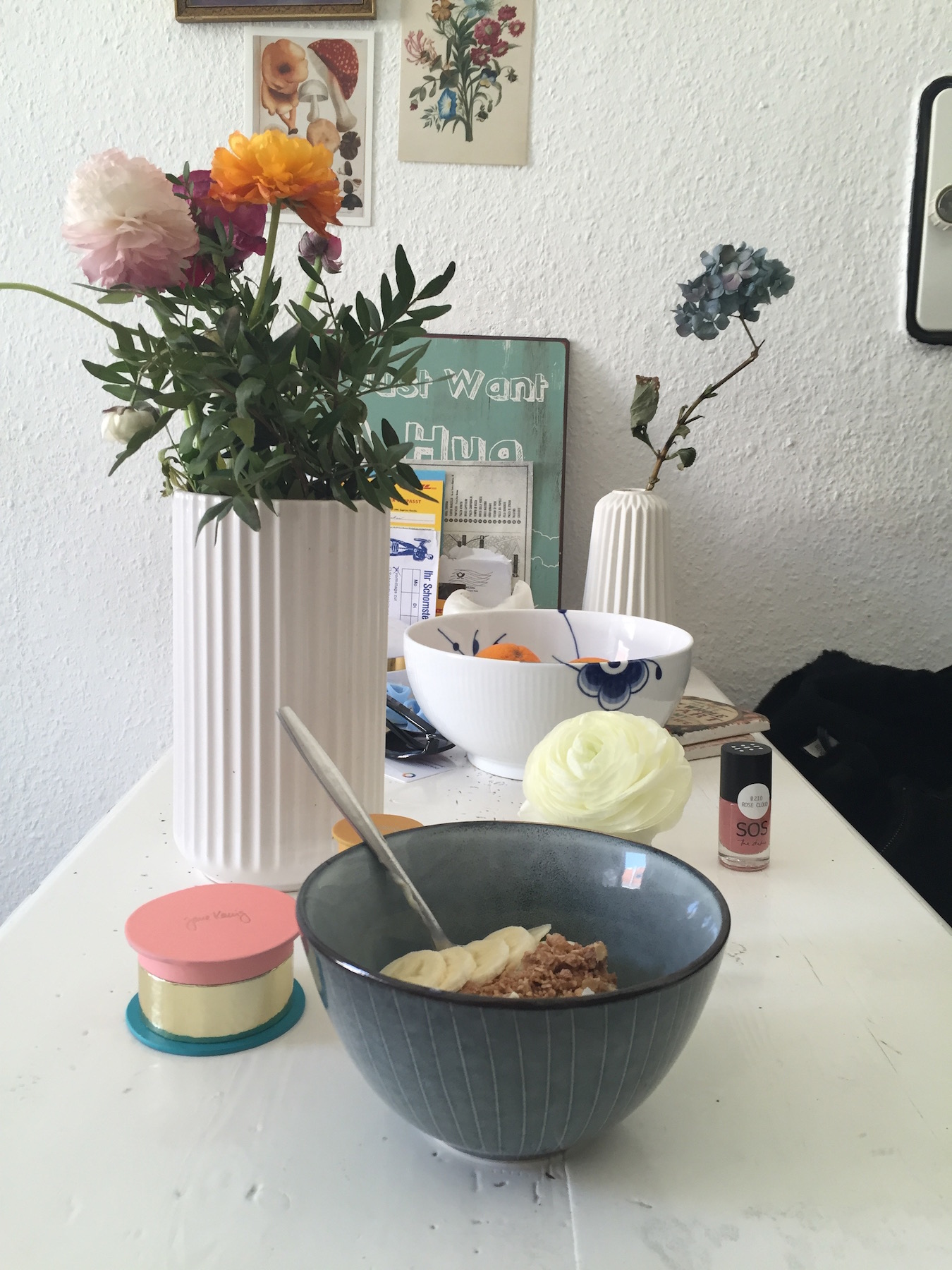 Breakfast is my favorite meal, and I enjoy it so much that I sometimes have granola for dinner. It is yummy, it is versatile and the best breakfasts will make sure that the rest of your day will be good! Since I am such a fan of breakfasts, I have experimented with some different healthy, yet filling breakfast recipes I wanna share with you today. The best of it all is that they are really easy to make! I am not a good chef and I don't have patience, but I still managed to whip together these healthy and filling breakfast recipes. 
Three healthy and filling breakfast recipes you have to try
Oatmeal with bananas and vanilla topping
What you need:
a handful of oats
one banana
milk/water
vanilla yogurt
Turn on your stove, put the oats and milk/water (whatever you prefer) in a pot and mix them together. When halfway done, cut the banana (preferably a not to young banana, we want them sweet and mushy) and put it in the pot as well. Stir and mix still you have the kind of oatmeal you prefer. Top it off with a big spoon of vanilla yogurt. When I make this recipe I actually make the oatmeal at night time and put it in the fridge. Before leaving for work I will then add the yogurt, and the oatmeal is very delicious cold as well.
This one is one of my favorites, because the banana and yogurt turn the warm oatmeal into the most delicious food and gives it all a soft, mushy texture. 
Chia pudding with coconut
What you need:
chia seeds
dried/shaved coconut
rice milk with coconut
Use two table spoons of chia seeds and put them in a glass. Cover them with the rice milk with coconut. Stir. Let them soak in the rice milk overnight. The morning after you have a perfect chia pudding! Top it with pieces of dried/shaved coconut, and you have a healthy and very filling breakfast.
If you don't yet know what chia seeds are, it is about right time you learn about them! They are tiny seeds considered some of the most healthy food in the world, packed with omega 3, antioxidants, fibers, and very good for your body and brain. You can eat chia seeds as they are, but the way many people eat them is by soaking them in water, yogurt or milk, and they will turn into spongy little things, getting the kinda same texture as fish eggs.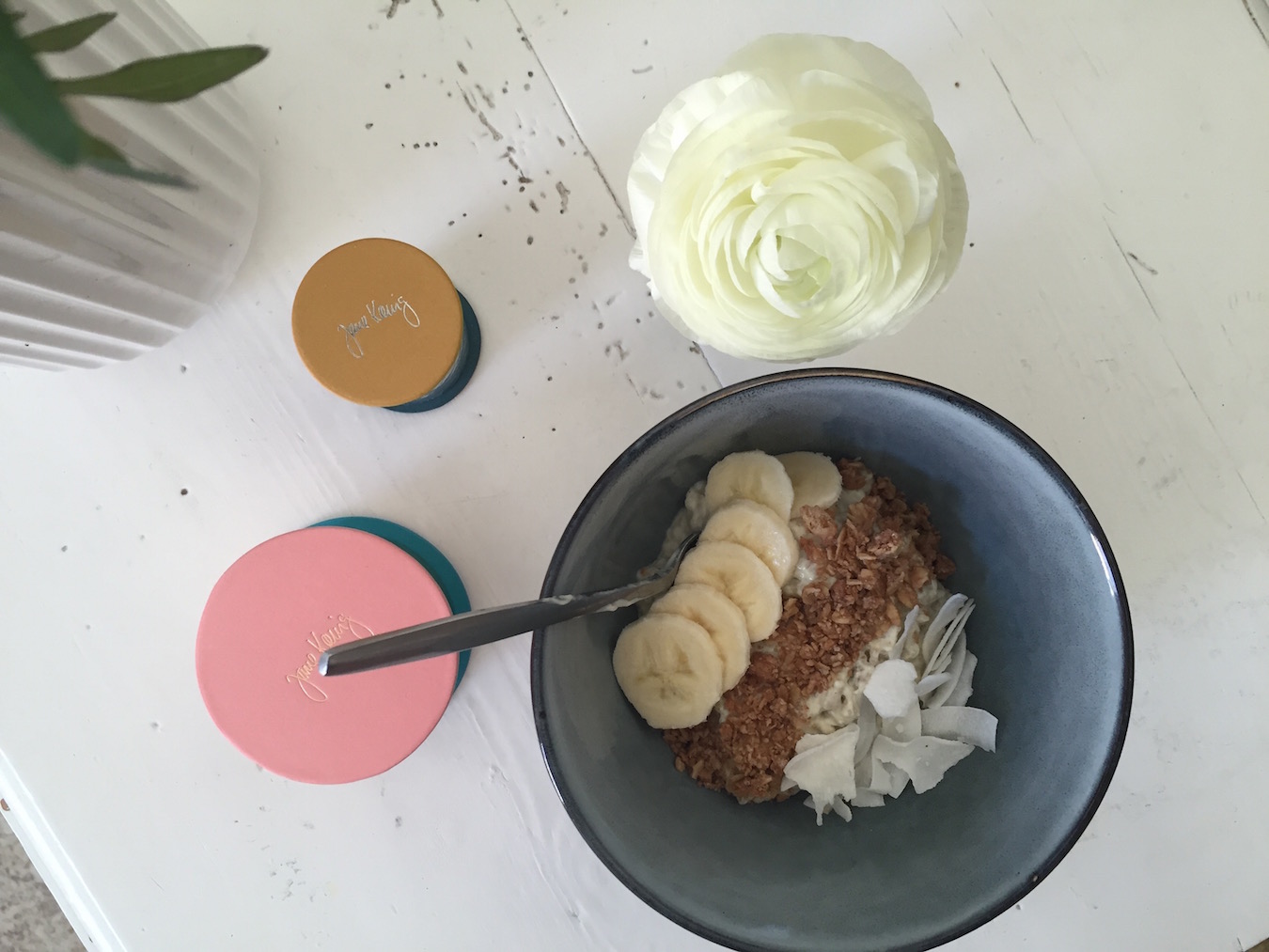 Vanilla chia pudding with toppings
What you need:
chia seeds
vanilla yogurt
your favorite granola
your favorite berries/fruit
Take two spoons of chia seeds and top them with vanilla yogurt and stir. Leave it in the fridge overnight, and the morning after top it with your favorite granola and favorite fruits or berries and you are good to go!
This is the kind of breakfast that could easily become your new favorite because of four things. 1. It is easy and quick to make. 2. It is healthy. 3. You are able to top it with your favorite granola and fruits. 4. It keeps you full for many hours.
So there you have it! My three healthy and filling breakfast recipes that you have to try. Have you tried something similar before? Do you know about chia seeds? Do you have any favorite breakfast recipes you want to share with me?