Wow, er der mon nogen, der kan fortælle mig, hvor tiden flyver hen? Den går i hvert fald alt for hurtigt til, at jeg kan følge med! Jeg føler, at jeg lige er kommet til New York, mens jeg faktisk har været her i halvanden uge nu! Tiden er gået med at besøge og mødes med et hav af familie og venner – min kæreste har boet 27 år af i sit liv i byen og har forresten fire søskende, familie og venner her. Derudover er det seks måneder siden, at han sidst var her. Det betyder, at der er en hel masse venner og familie at mødes og catche op med. Derfor har vi ikke lavet særlig mange rejse/turist-ting denne gang, men det er okay. Jeg er så heldig, at det faktisk er min syvende gang i New York, og sidste år var jeg her i en hel måned, så jeg har set de største turist-attraktioner og steder, byen har at byde på. Denne gang nyder jeg derfor mere at gøre lokale ting, såsom at tage i Costco (svarer til Metro – kæmpe supermarked) og købe stort ind til hele min kærestes familie. Fordi at tiden er fløjet af sted, har jeg ikke været den mest loyale blogger. Det ændrer jeg på NU ved at skrive en lille NYC Diary med en opdatering fra min side af <3
ENGLISH: Wow, where does time go? I feel like I just got to New York, and next thing I know, I have already been here for a week and a half…. The days have literally flown by and I feel like I haven't been doing much traveling/tourist related stuff. Having a boyfriend who is from NYC means there is a whole lot of family and friends to meet and catch up with. Doing that has taken most of our time, but I love it. I am so privileged that this is my seventh time back in the city. Last year I even spent a whole month here. This means that I have seen most of the major tourist spots, so I am free to do more local things. For a little update, I figured I would do a sort of NYC diary with pictures of what the past week and a half have been filled with: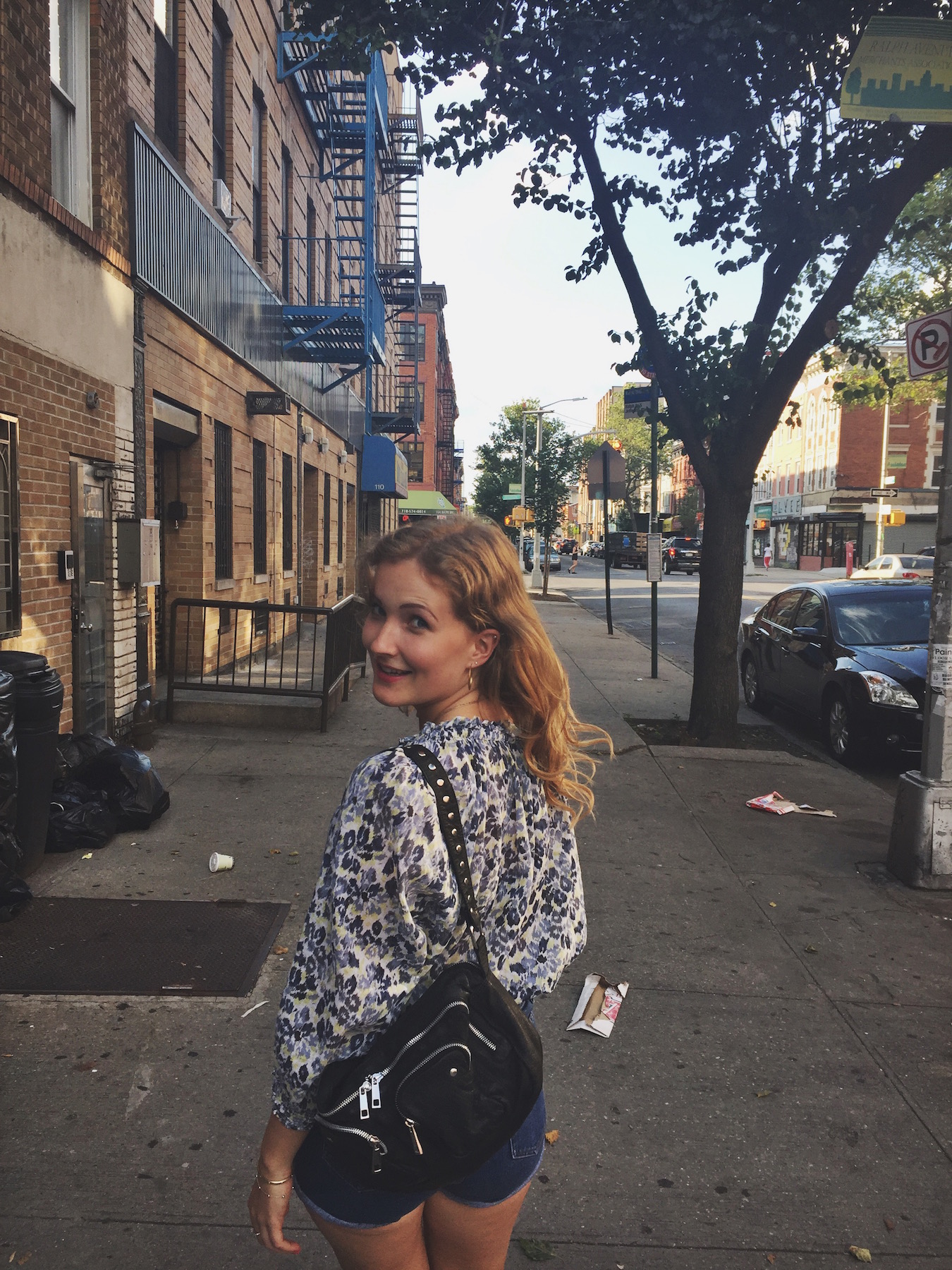 Jeg savner min cykel, men i stedet for at cykle får vi gået en hel del. Mindst 10 kilometer om dagen! Fx. gik vi til dette sted, jeg skrev et indlæg om den anden dag. // I miss my bike, but instead of biking we walk a lot – at least 10 kilometers a day. 
Middag på en af vores yndlingsrestauranter Glady's. De serverer Karibisk mad i små portioner, der er oplagte til at dele. Altid god stemning, god musik og gode drinks! // Dinner at one of our favorite restaurants Glady's. They serve Caribbean food in small portions that are good to share. Good atmosphere, good music and good drinks!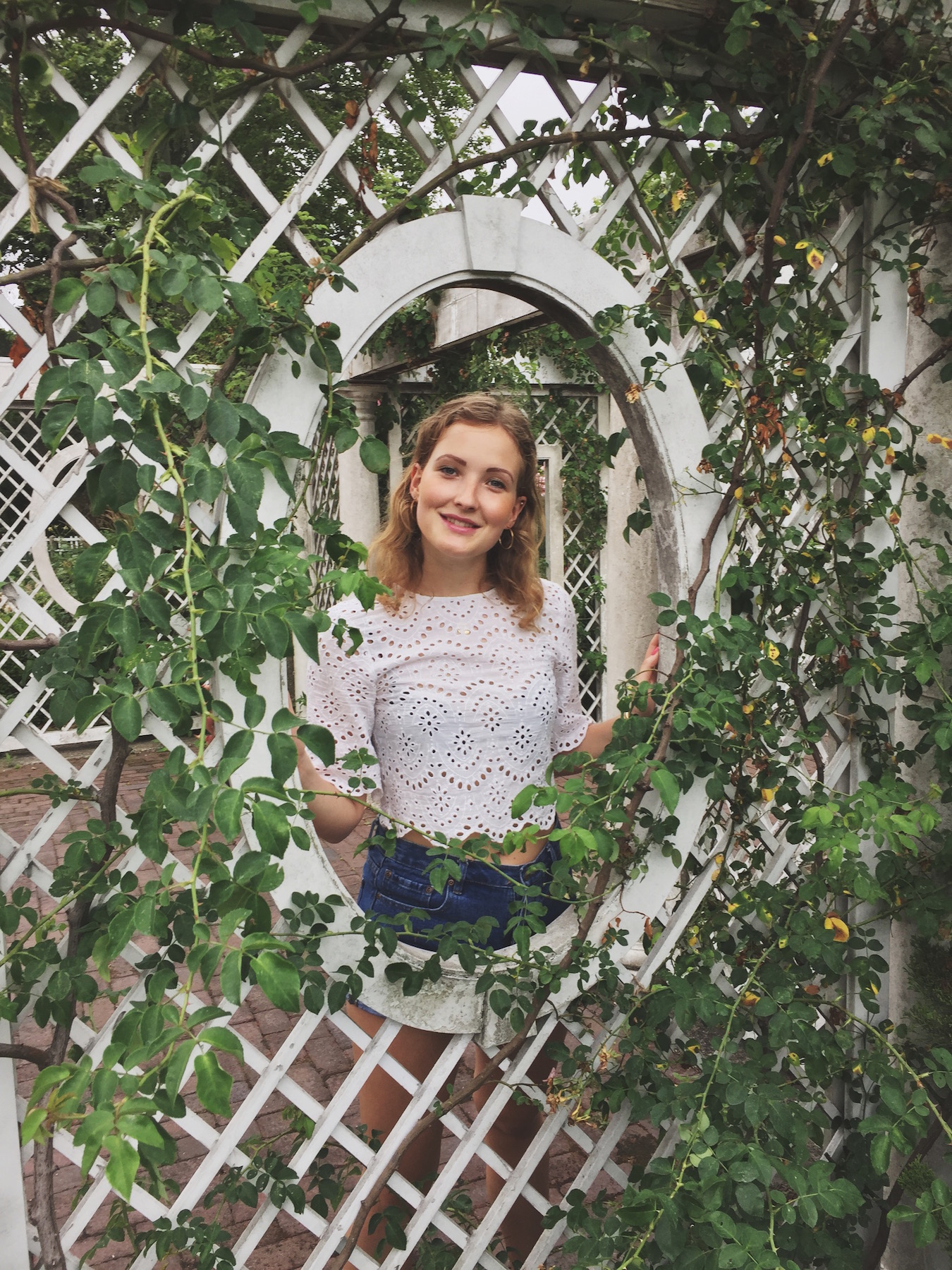 På tur i Brooklyn Botanical Garden – dette sted var på min liste over to do's og faktisk et sted, jeg ikke har besøgt før. // Walk in Brooklyn Botanical Garden – this place I hadn't been to before and it was on my list of to do's.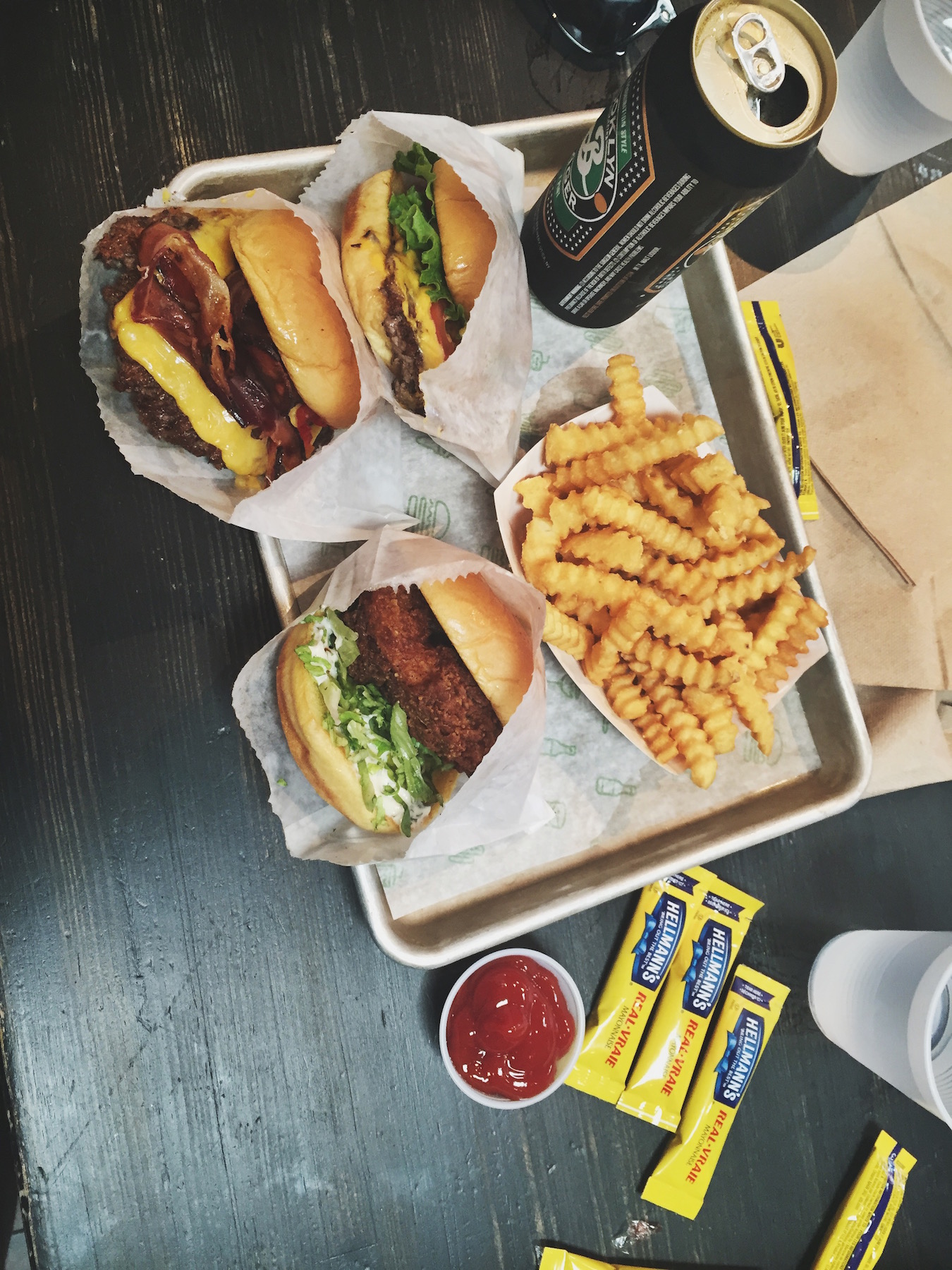 Endnu et must do i New York – Shake Shack! Deres burgere er skønne, og så er der tag selv mayo i form af verdens bedste Hellmann's. // Another must do when in NYC – Shake Shack.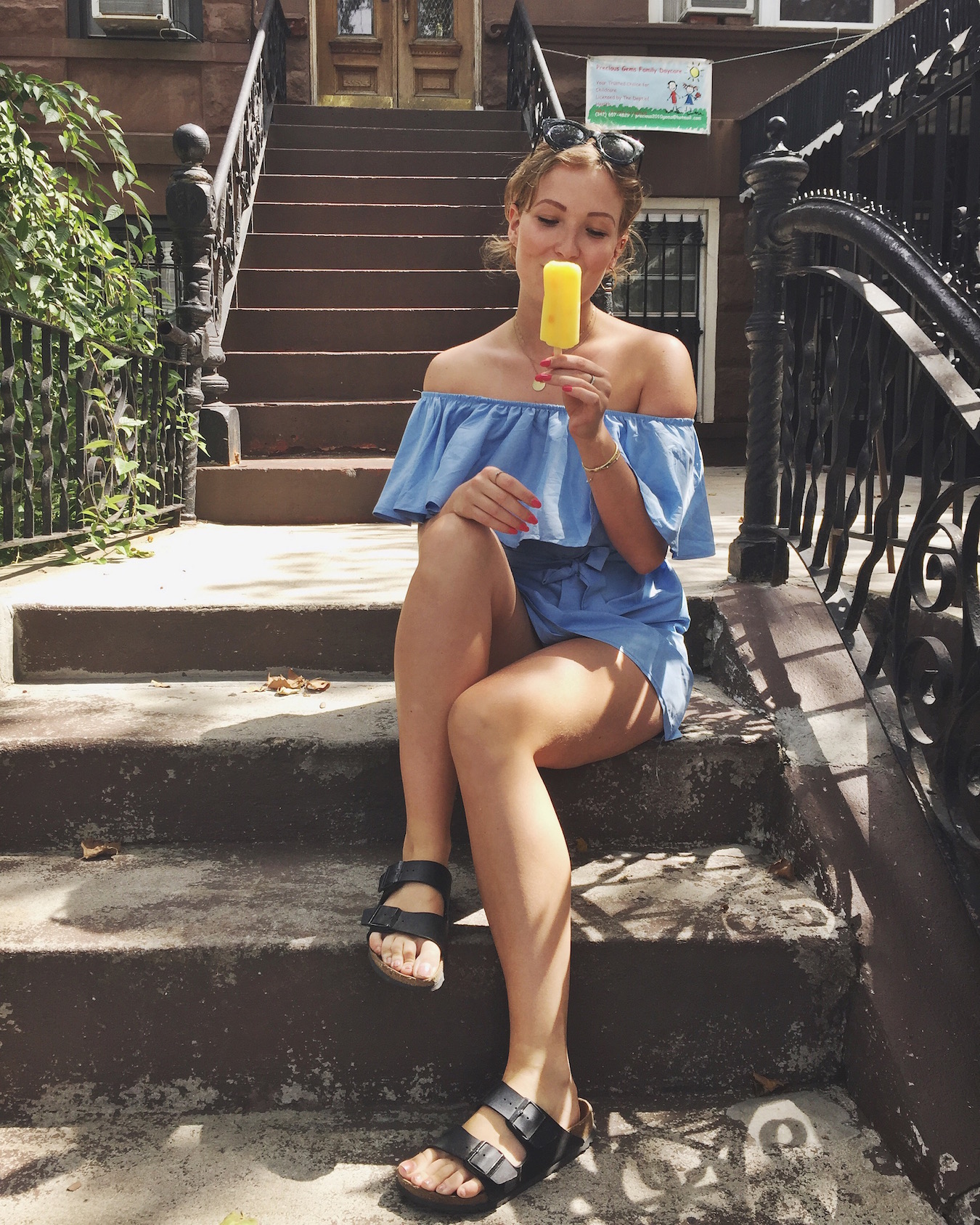 Sommeren er som  altid fantastisk i NYC – her spiser jeg frugtis på trappen til det klassiske brownstone-hus, vi bor i // Popsicles in front of the brownstone we are staying in.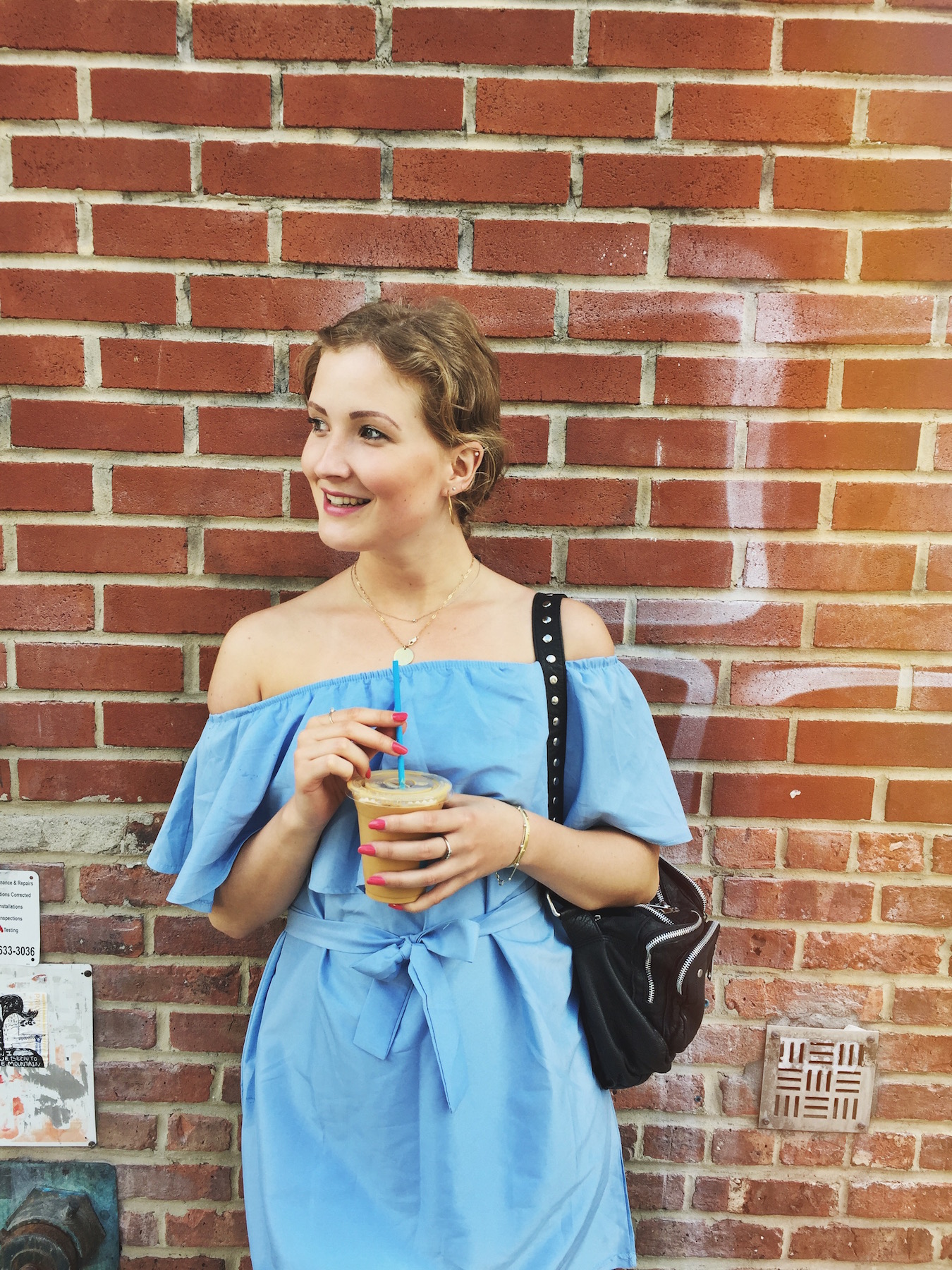 Gåtur til hipsternes højborg, Williamsburg i Brooklyn. Vi tog på Smorgasburg madmarked, hvor vi til stor glæde fandt en Berlin Street Food, der solgte döners. De kostede dog 10 dollar. Min kæreste og jeg blev enige om, at når vi plejer at spise dem i Berlin til tre dollar, giver det ikke mening at købe dem til mere end tre-dobbelt. I stedet fik jeg en iskaffe fra Blue Bottle, som var skøn. // Walk to Williamsburg, the hipster paradise in Brooklyn. We went to Smorgasburg and there we found a street food booth selling Berlin döners. They were 10 dollars, and in Berlin we get them for 3 euros. Instead of paying three times what we pay in Berlin, we had an ice coffee.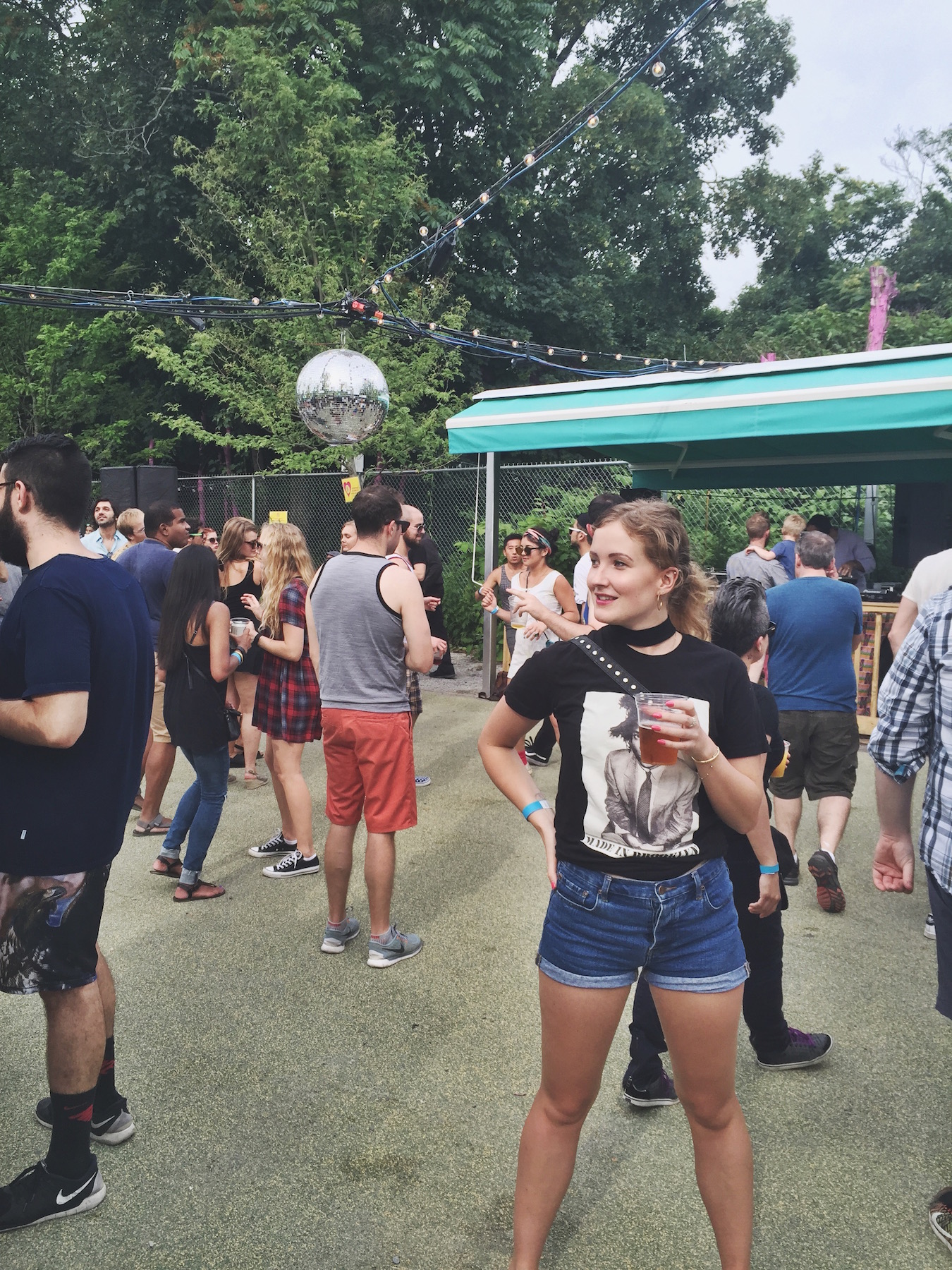 Fest i Brooklyn, som mindede mig meget om de typiske open air fester i Berlin // Party time in Brooklyn, which also reminded me a lot of the open air parties in Berlin.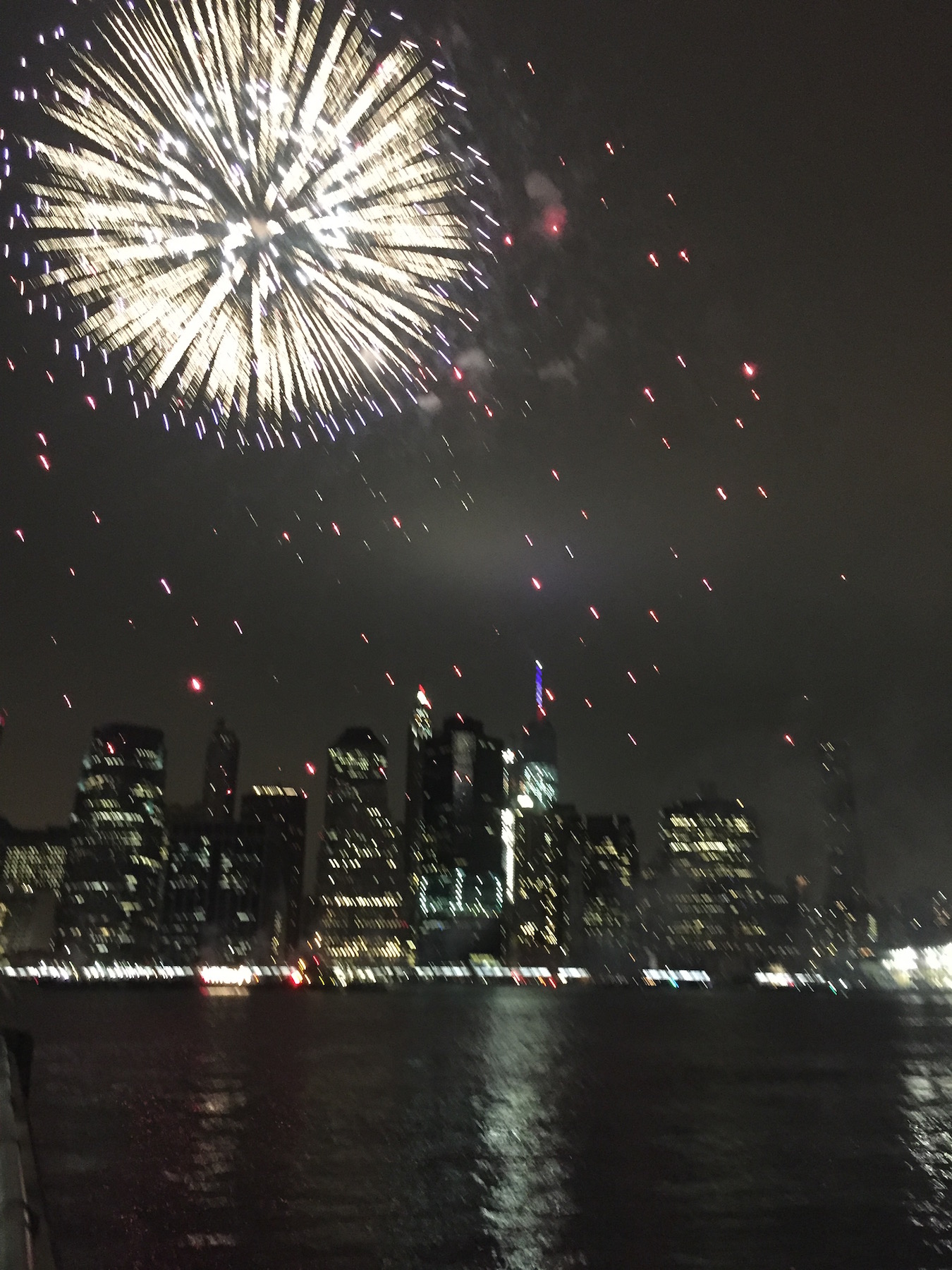 Og sidste opdatring: fra i går aftes, da vi via min kærestes bror, der arbejder for byens borgmester blev inviteret til at se 4th of July fyrværkeri  med fantastisk udsigt. // Last update from last night where we went to the Brooklyn Bridge Park to watch the 4th of July fireworks. <3