After spending a whole month in the city of all cities, New York, it is hard to completely get back home. Somehow, I am still mentally in New York, and I can't wait to visit again. I am also not quite finished with showing you all my pictures from there, so I will continue my NYC diary with this pt. III, and don't worry, after this one, there are only two more parts left 😉
______________________________
En hel måned i New York har sat sine spor, og mentalt er jeg stadig lidt i byen over alle byer. Jeg kan ikke vente til at vende tilbage, og jeg drømmer lidt om en mulig efterårs- eller i hvert fald forårstur til New York. Nu har jeg været i New York i både -25 graders kulde og +36 graders varme og også engang i oktober måned med cirka 18-19 grader, hvilket var helt perfekt, så til alle der spørger: New York er altid skøn, men hvis du selv kan bestemme, så besøg byen i september/oktober eller slut marts/april/start maj. Jeg har stadig nogle billeder fra min sommer i New York, som ikke har set dagens lys her på bloggen. Jeg håber ikke, I er trætte af mine små dagbøger fra New York. Jeg elsker selv disse slags indlæg hos andre bloggere.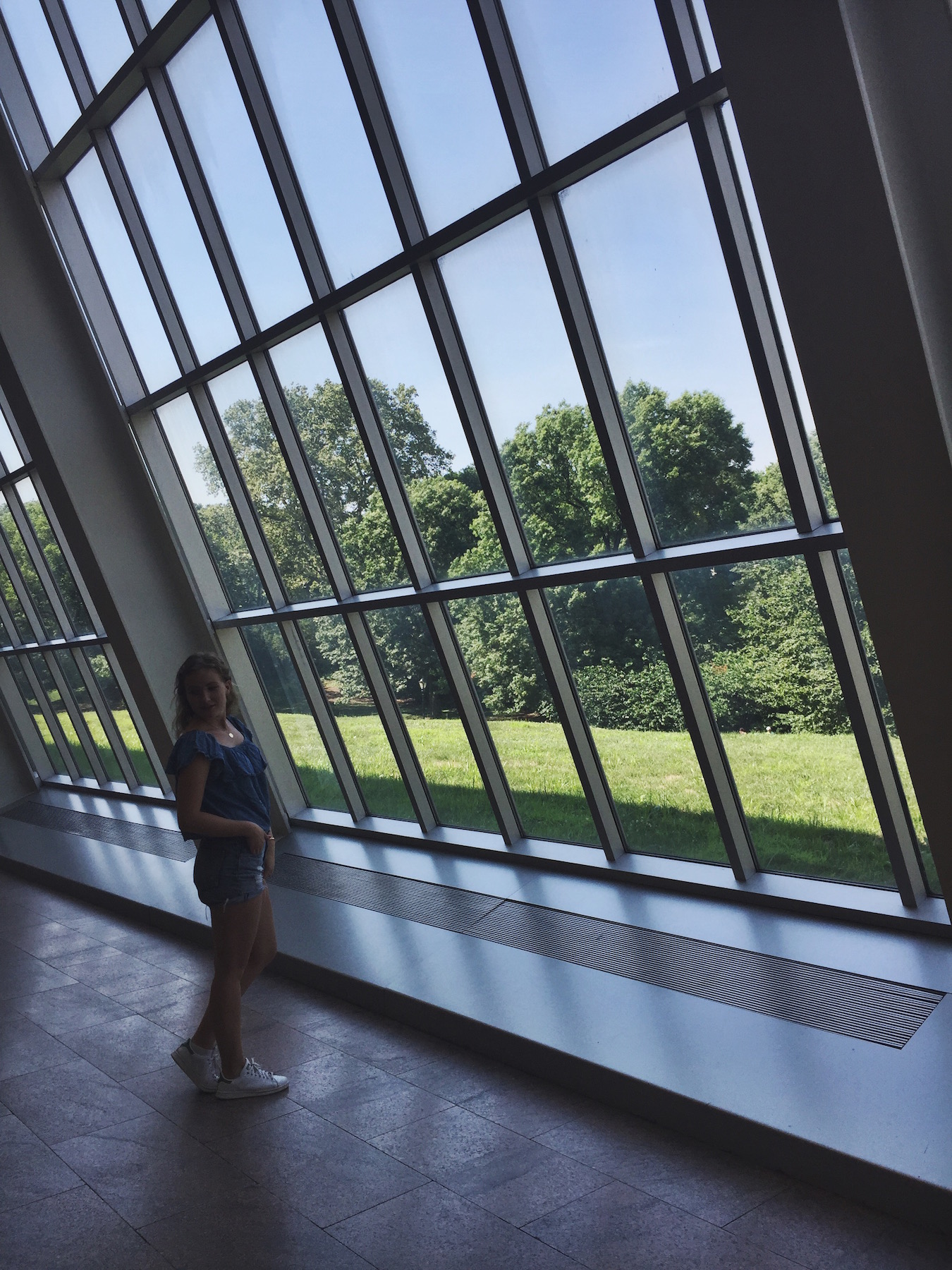 When dating an art graduate from Parsons it is inevitable not to be dragged around from one museum to the other. Luckily I don't mind. Here we are at The Metropolitan Museum or just The Met. / Når man er kæreste med en graduate fra kunstskolen Parsons, så er det uundgåeligt at blive trukket rundt på diverse museer. Det gør mig dog ikke noget. Her på The Metropolitan Museum, der er "gratis" at komme ind på. Gratis betyder, at du kan lægge det beløb, du føler for, og så får du ellers indgang. Ret fikst mod de mange af de andre musser i New York, der koster 25 dollar at komme ind på.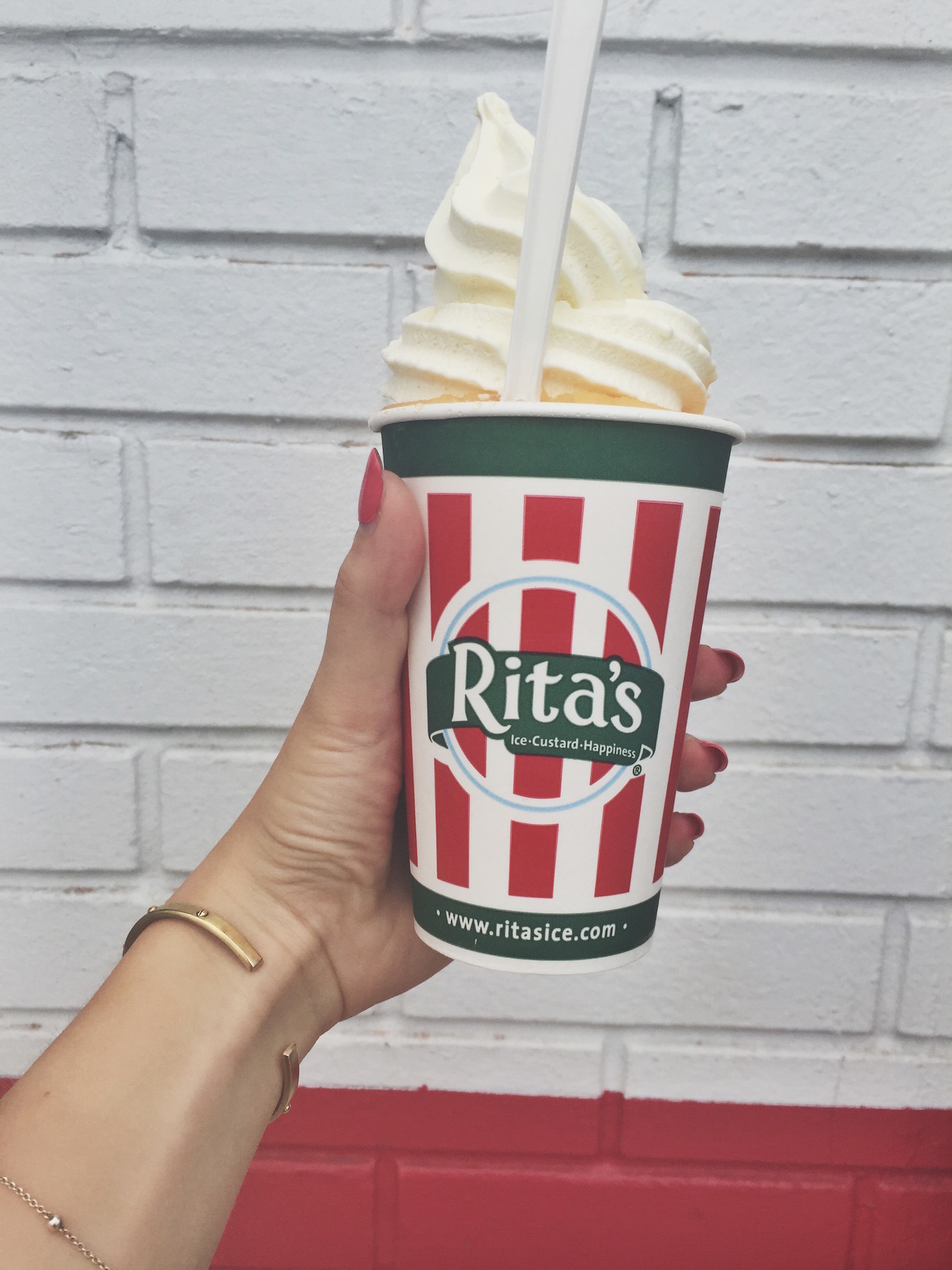 With 36 degrees heat we couldn't much besides going to the beach where there were wind and water. Coney Island is a fun experience, and if you find yourself there, make sure to try a hot dog from Nathan's and an ice cream from Rita's. / Med 36 graders varme søgte vi ly i vinden og vandet ved stranden Coney Island, som er lidt af en rejse at nå, når man er vant til Københavns afstande. På den måde er København bare ikke nogen storby. Coney Island er en sjov oplevelse, og er I derude, skal I spise hotdogs fra Nathan's og spise is hos Rita's. Nam!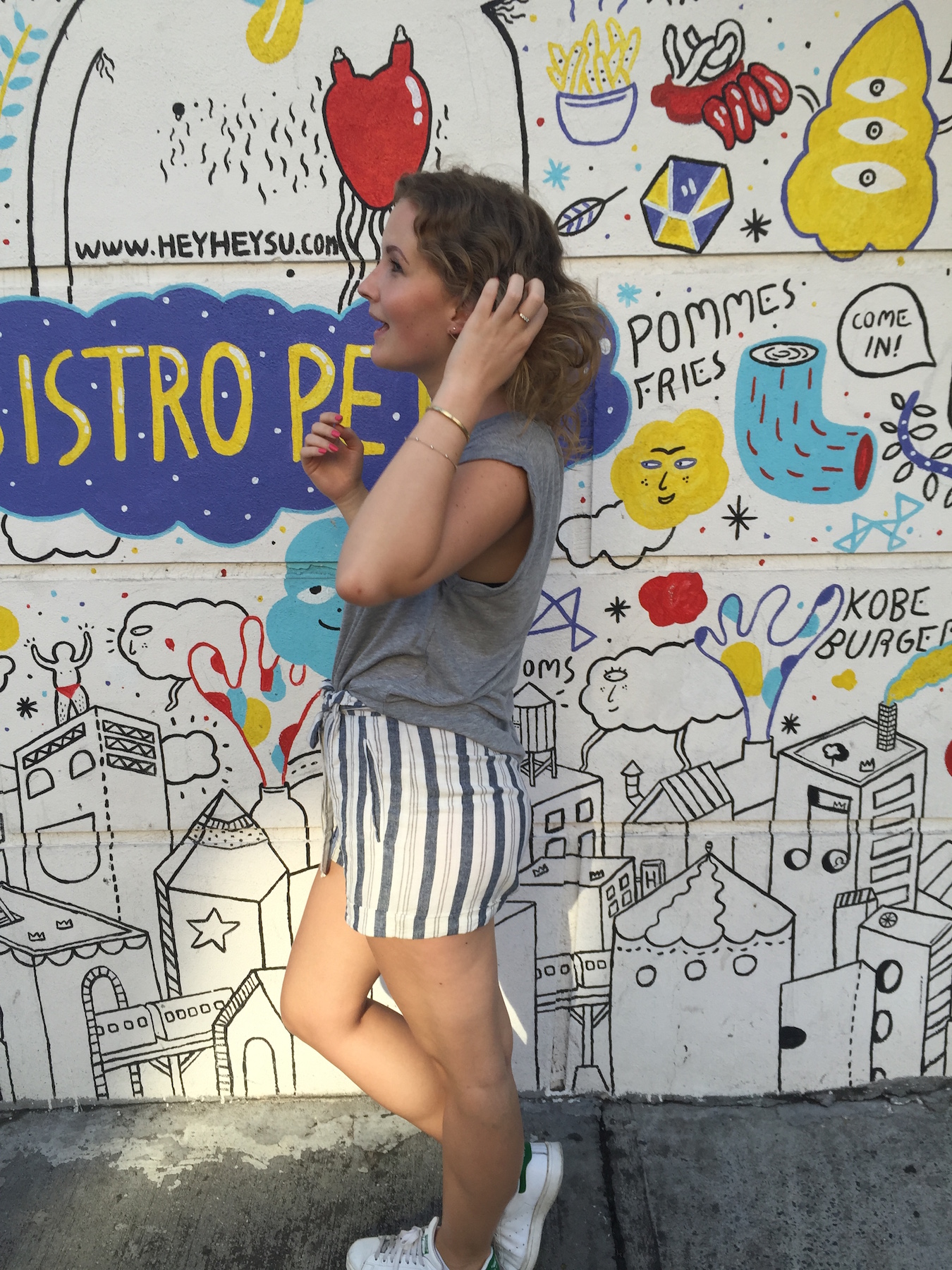 I spent a lot of time in Williamsburg which is just chill and happy days filled with creative stores and nice cafes, restaurants and awesome opportunities for some good old people watching. / Jeg brugte ret meget tid i bydelen Williamsburg, som er sjov, kreativ og hipster, fyldt med fede butikker, flotte caféer og restauranter med gode muligheder for en god omgang people watching.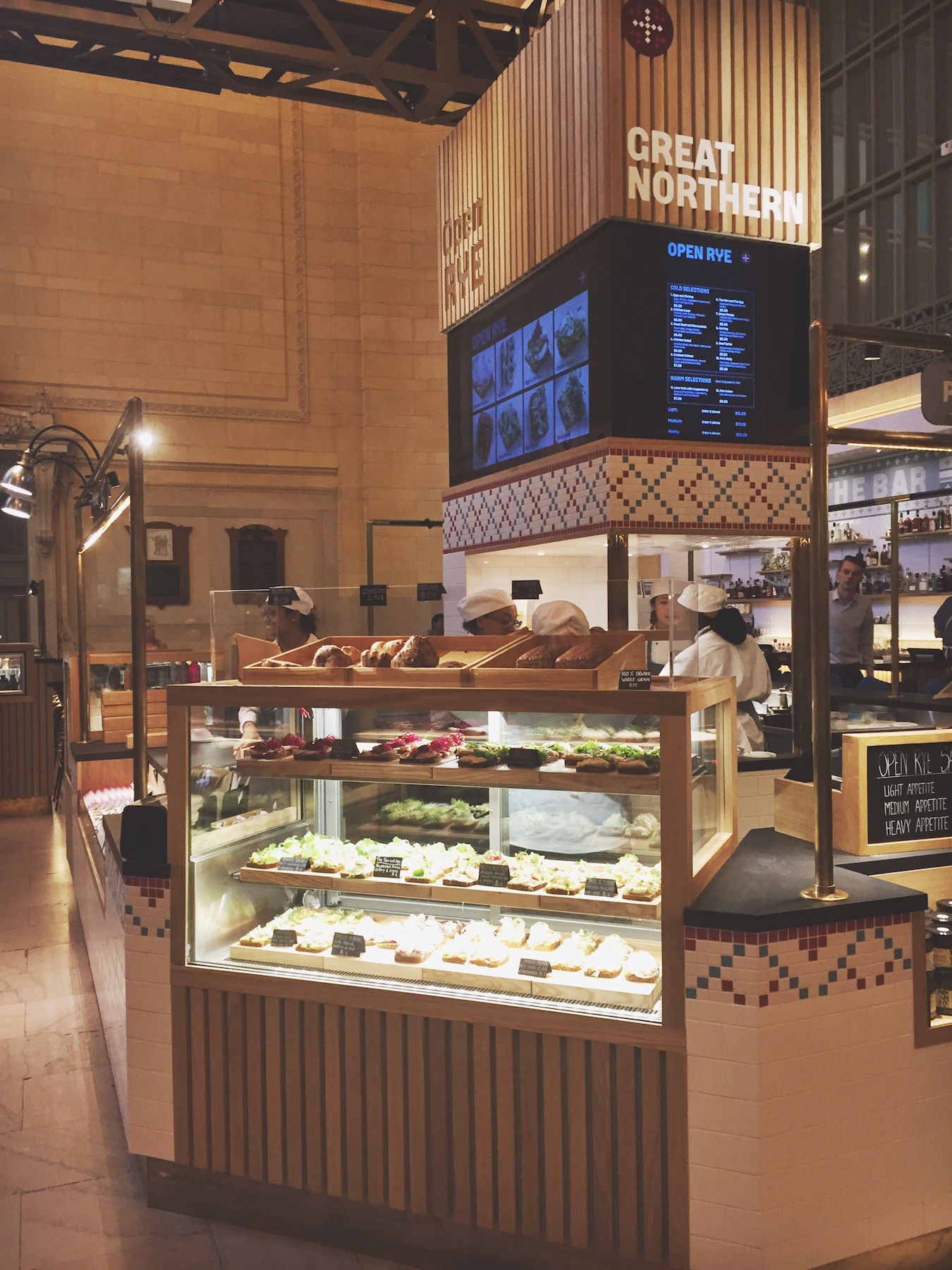 A must do for me in New York was to visit the recently opened Great Northern Food Hall in Grand Central Station, opened by a Danish chef. Read more about it here. / Endnu et must do for mig i New York, var at besøge Claus Meyers nye projekt, nemlig madmarkedet ved navn Great Northern Food Hall i Grand Central Station. Det var ret sjovt at spise Meyer smørrebrød midt i New York. Jeg har skrevet mere om Claus Meyers nye projekt her.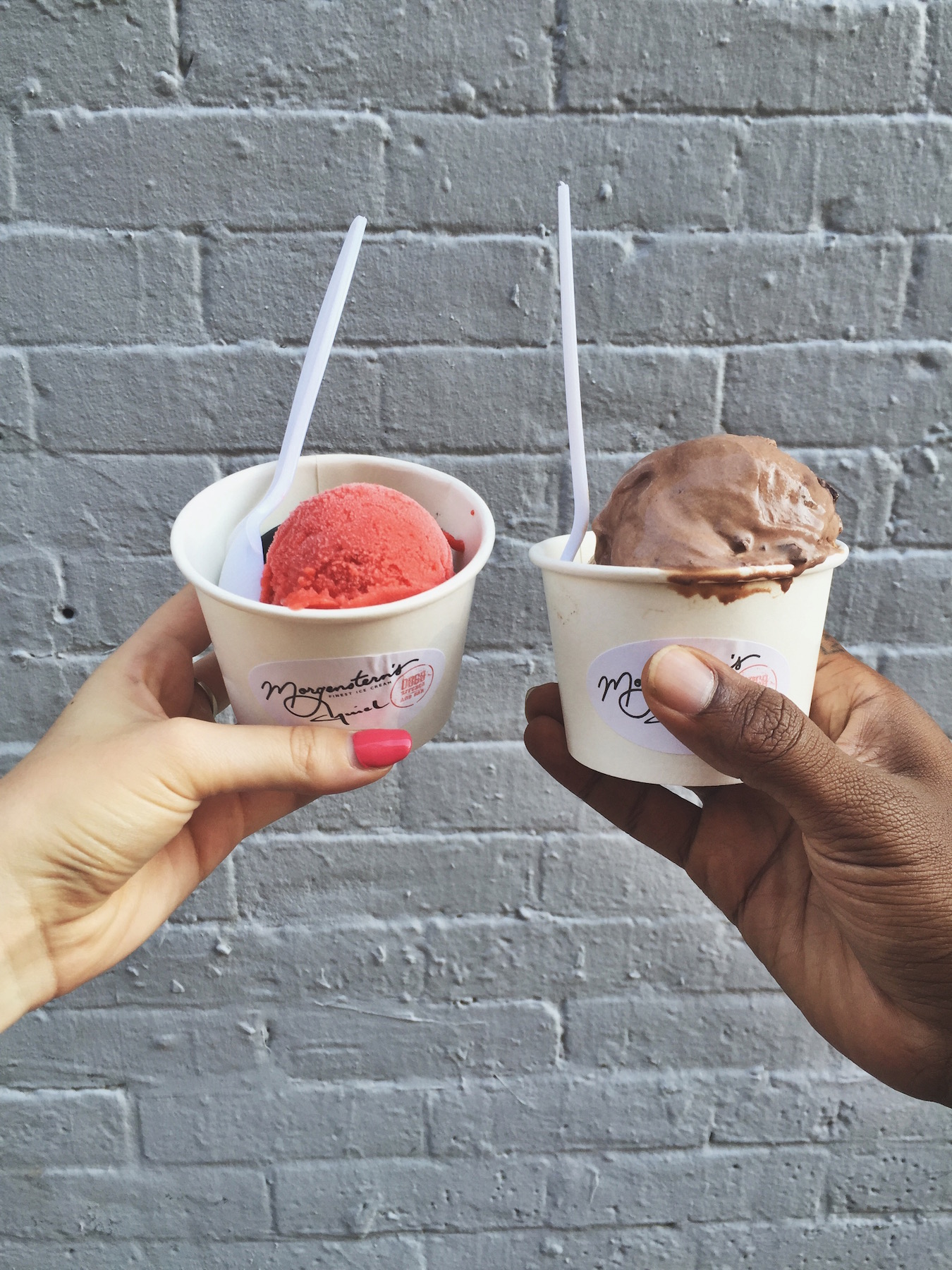 Let me wrap up this NYC diary with this great and experimental ice cream from the very popular Morgenstern's in Lower East Side. We were told that the wait for this ice cream sometimes exceeds two hours. We were lucky and waited for 20 minutes. It was all worth it! / Og denne gangs NYC Diary sluttes af med fantastisk og eksperimenterende is fra Morgenstern's i Lower East Side. Vi fik at vide, at køen noglegange er flere timer lang. Vi var heldige og måtte "kun" stå i kø i 20 minutter. Det var det hele værd.