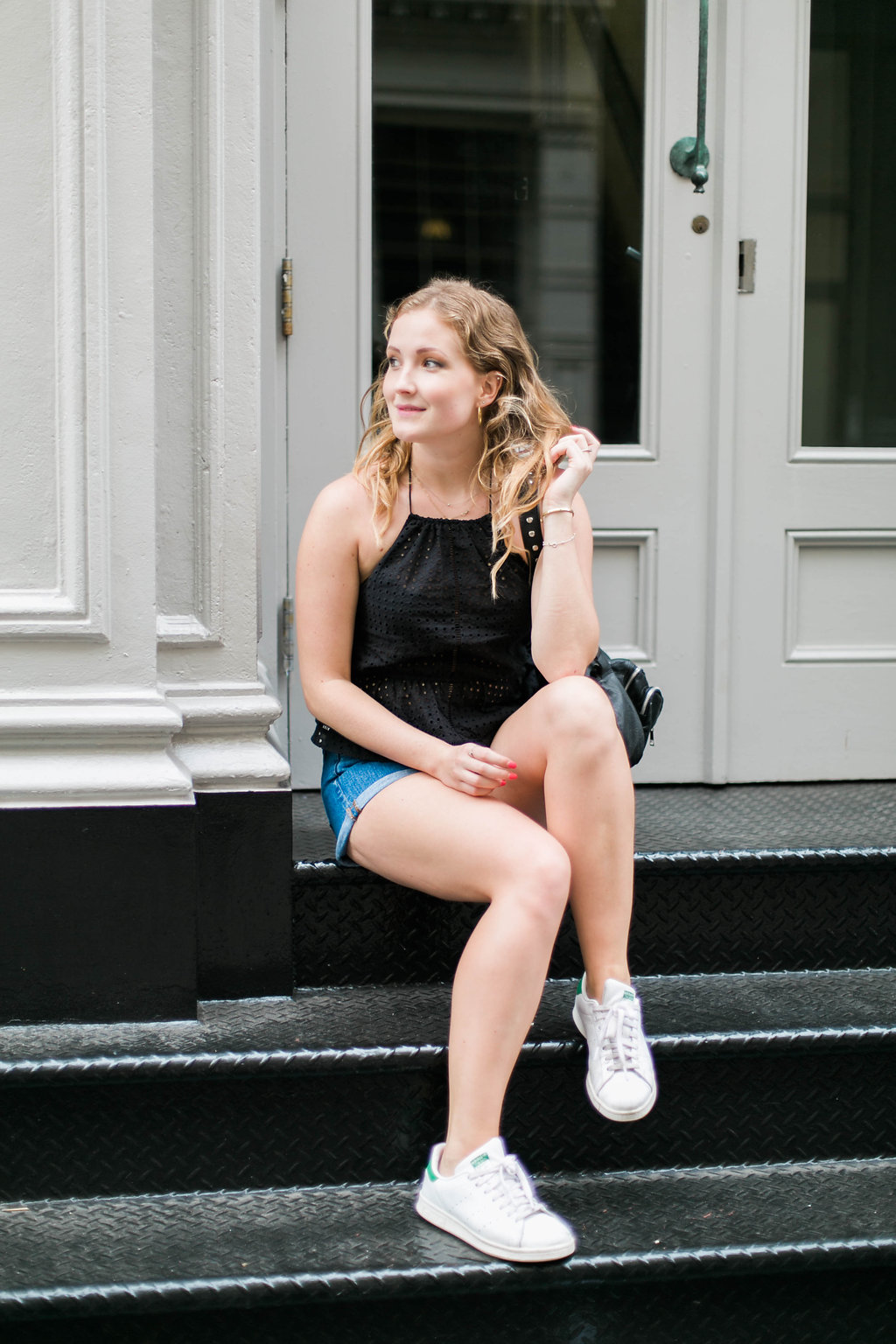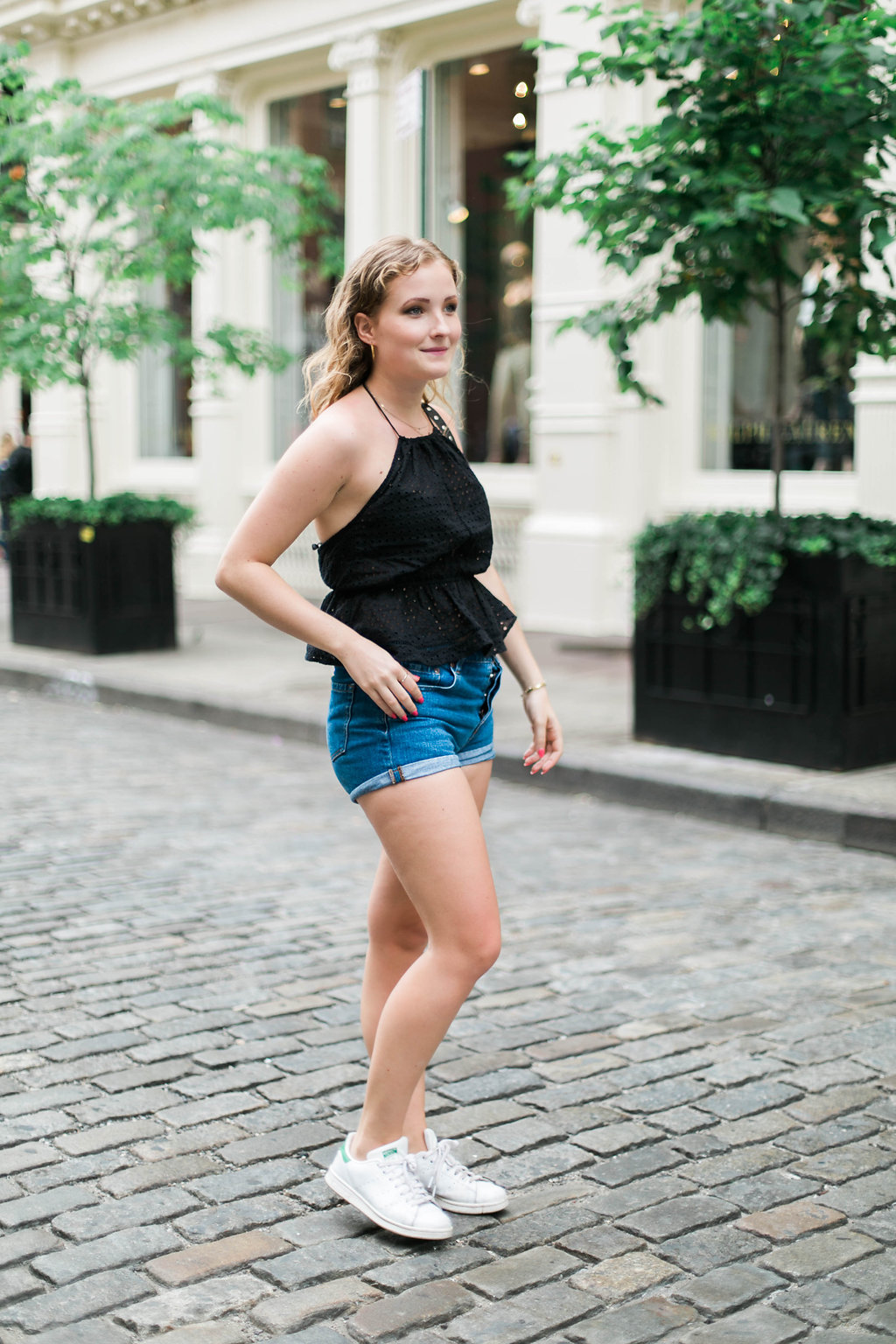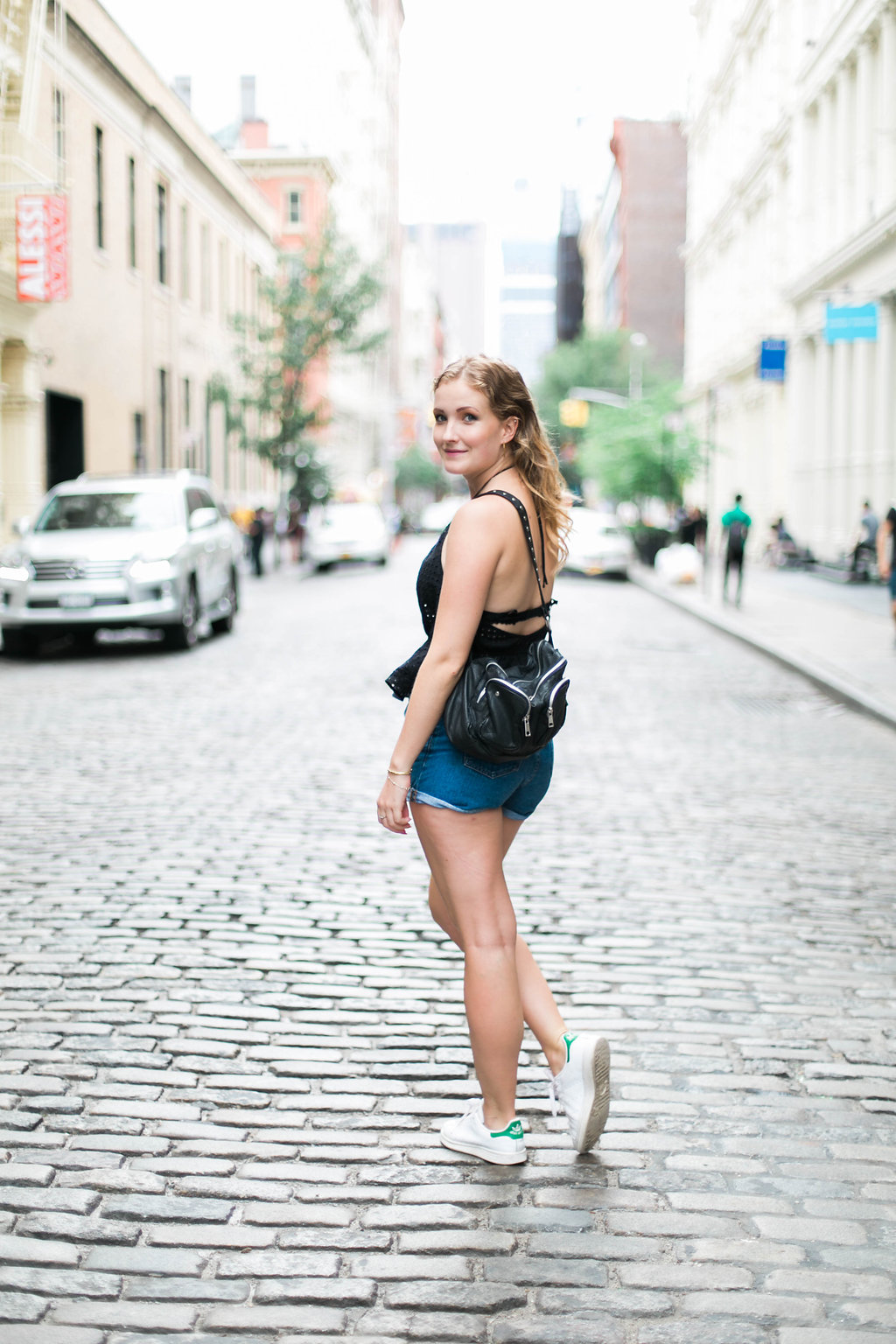 Pictures shot in Soho, NYC in July by Kayla Tiffany Photography. Visit her blog and website here.
So, I moved back to Copenhagen. And just like that, did I end three years of my life spent in Berlin. All it took was a six-hour bus ride, some clean sheets and now my boyfriend and I are installed in the attic in my parent's more than 100 years old townhouse in Copenhagen. I don't think I have quite yet understood that I am actually back in Copenhagen for good, as I have only been here for a few days, so this might as well be a short vacation for me.
The difference is just that this time, it is not. I am here to stay, back in Copenhagen for good. As of right now, I miss speaking German. I miss my own apartment. But besides from that, everything feels new and fresh, and I am very excited (and very nervous!!!) to start university in just a few days.
It is Sunday night and we just got back to Copenhagen after spending the whole weekend with the annual family weekend in the southern part of Denmark, funnily enough right by the border of Germany. I wrote this post last year about the same weekend and you can see more pictures here. The place hasn't changed one bit, and it is still one of my favorite places on earth. Or at least in Denmark! We had a great time, but the weather was shit, to be honest. This whole time being back in Copenhagen has treated us with weather that feels like something that belongs to the month of October, and I am not entirely happy about that.
As of right now, I am pretty happy and excited to begin a new chapter of my life and to be back with my family and old friends. Let's hope it stays that way and I won't miss Berlin too much 😉 In case that happens, there is always a cheap flight or bus that can take me back – at least for a weekend trip!
_______________________
Dansk: Og siden jeg tjekkede ind sidst, er der sket det, at jeg faktisk er flyttet til København. Som tilbage til København. Og samme tid med det, afsluttede jeg kapitlet i mit liv, der indebar over tre år af mit liv, som jeg har brugt på at bo og arbejde i byernes by, Berlin. Alt det krævede var, at mine forældre kørte ned i deres lille Folkevogn Up, pakkede det meste af mit tøj og kørte hjem, og et par dage senere fulgte min kæreste og jeg trop med endnu mere tøj pakket ned i fire kufferter og tre tasker, og klokken 6.30 i noget der føltes som minusgrader, hentede min mor os, igen i Up'en, på Hovedbanegården.
Sådan startede mit og vores nye Københavner-kapitel. Nogle rene lagner og stykker sengetøj senere, var vi installeret på loftet hos mine forældre og deres københavner-byggeforeningshus (hvis nogen kender til lejeboliger i København, så sig lige til, tak!!!!). Og sådan flytter man fra Berlin til København.
Indtil videre har jeg måske ikke helt forstået, at min berliner-kapitel er slut for denne gang. Jeg har jo kun været her i et par dage, og faktisk har jeg brugt hele weekenden på familietid i Sønderjylland, som er en årlig tradition. Sidste år bloggede jeg om det her, og i dette indlæg kan I se skønne billeder derfra. Stedet har ikke ændret sig overhovedet. Det vil sige, at det kun er to hele dage, jeg har haft i København indtil videre. Altså kunne dette ligeså godt, i mit hovede, være en sædvanlig mini-ferie, jeg holder i København.
Den eneste forskel er bare, at denne gang, er det ikke en mini-ferie. Jeg er her for good, og på torsdag skal jeg til introdag på CBS, for jeg så for alvor starter den 1. september. Puha. Jeg glæder mig helt vildt (og er helt vildt nervøs!!!) Kryds lige fingre, og er der nogle universitetsstuderende derude med gode tips og tricks, så råb gerne højt!
So far, so good. Indtil videre er jeg glad. Spændt. Og glæder mig til at starte på noget nyt! Et klagepunkt er selvfølgelig vejret. København, helt ærligt. Det er august. Ikke oktober! Kom lige ind i kampen. Jeg håber, at jeg ikke vil savne Berlin for meget, og er det tilfældet… Jamen så findes der jo heldigvis en billig bus eller et fly, der gør, at jeg kan tage tilbage. I hvert fald på en mini-ferie en gang i mellem. Wish me luck! xxx