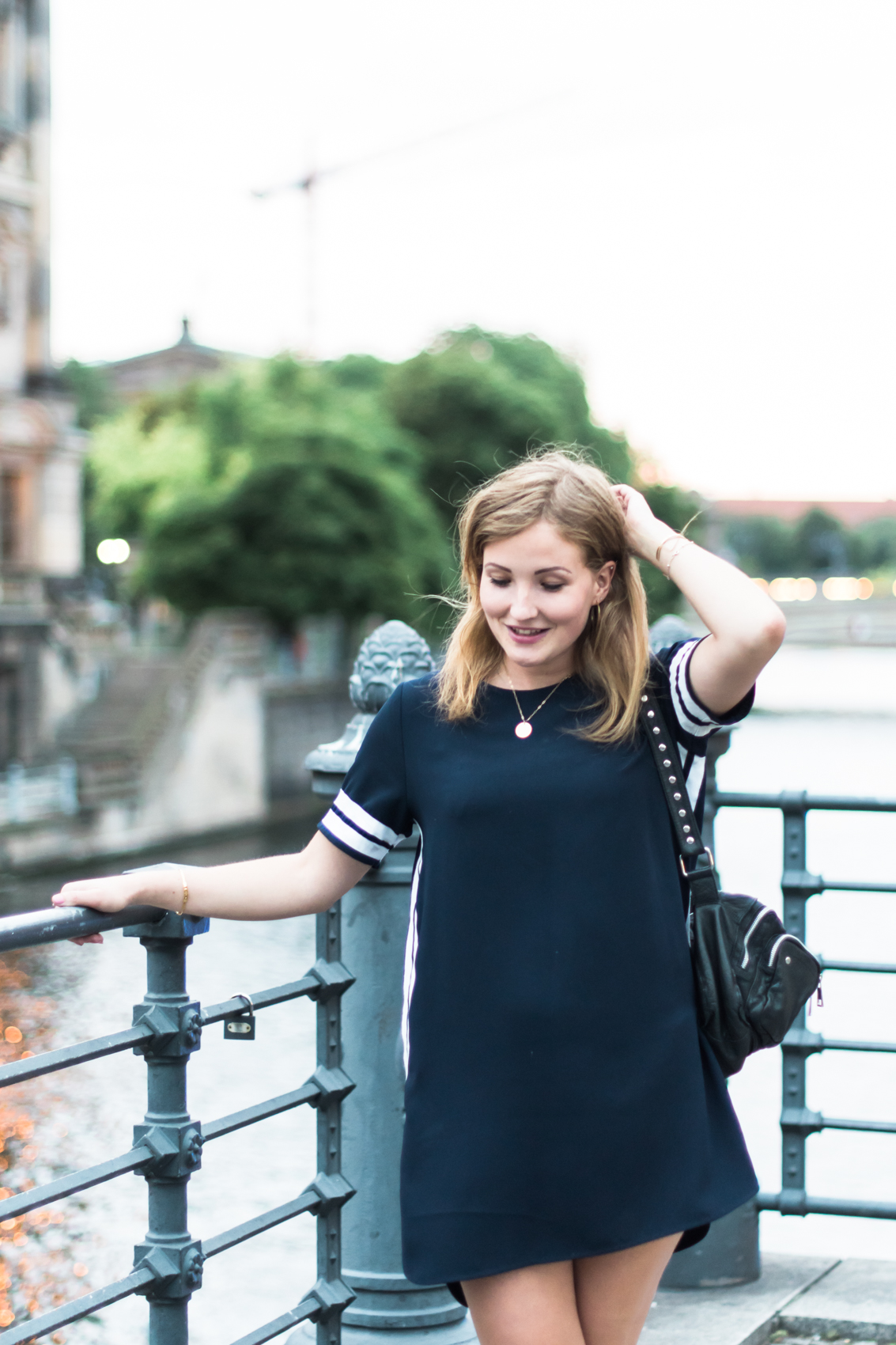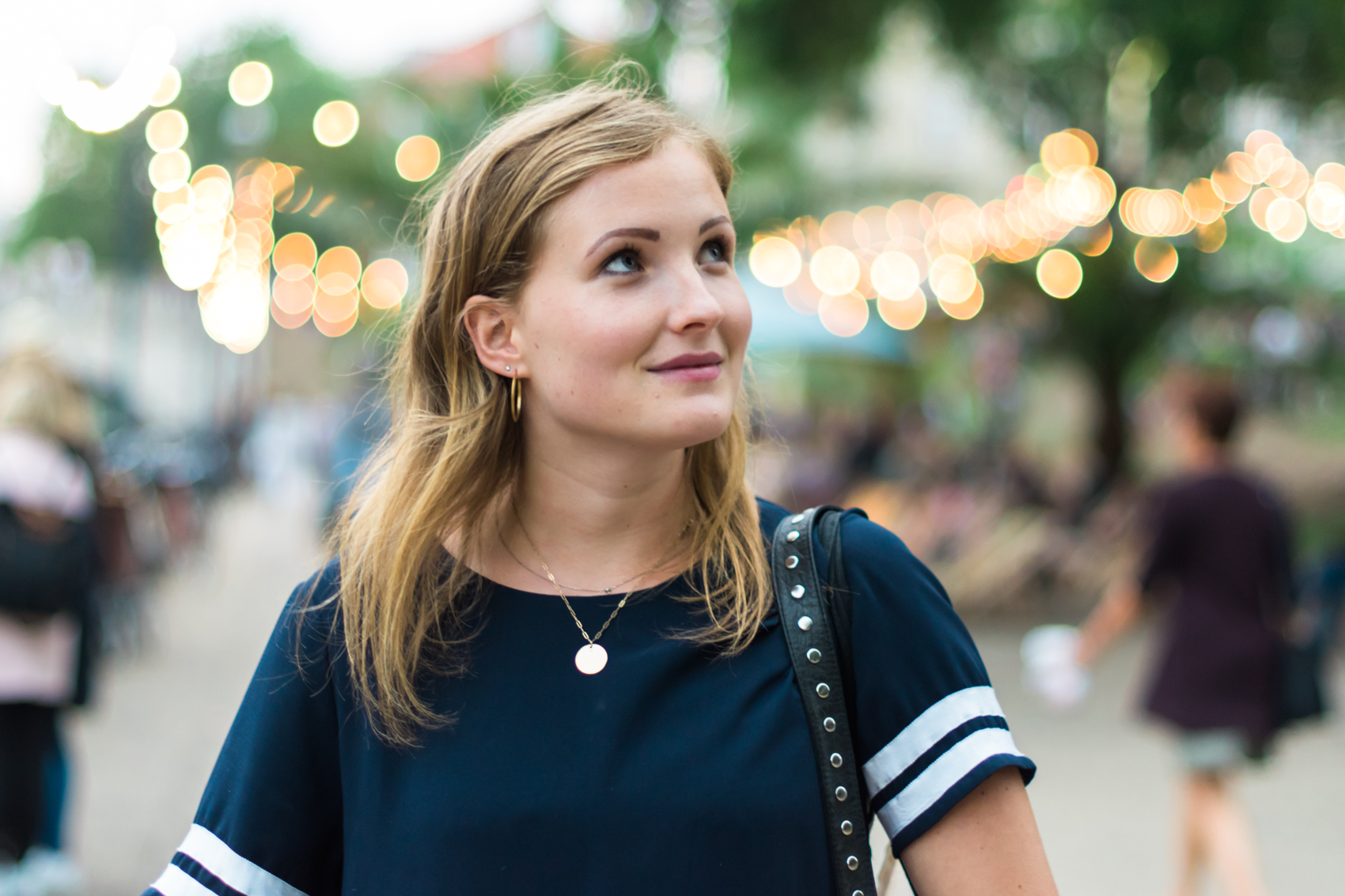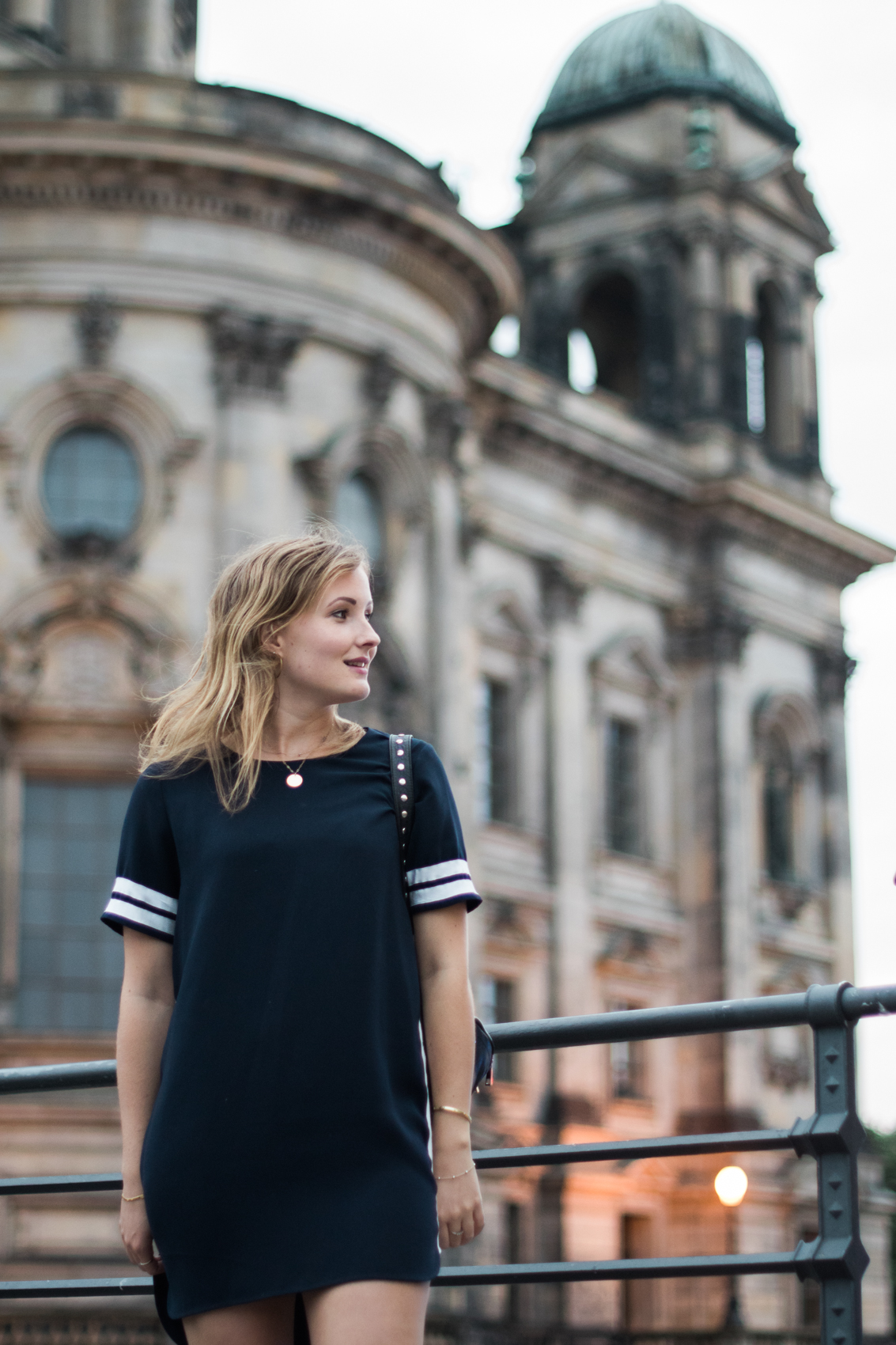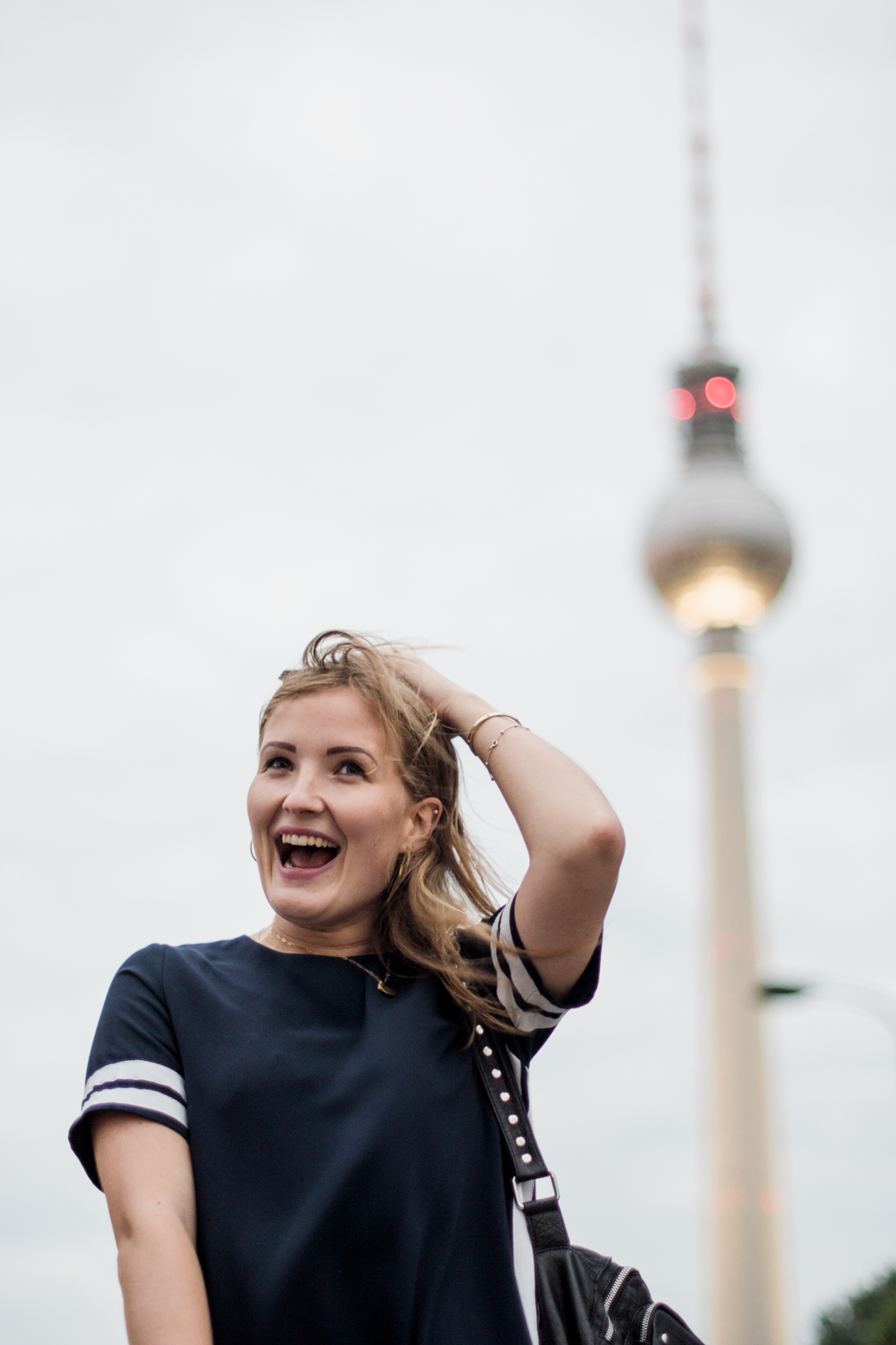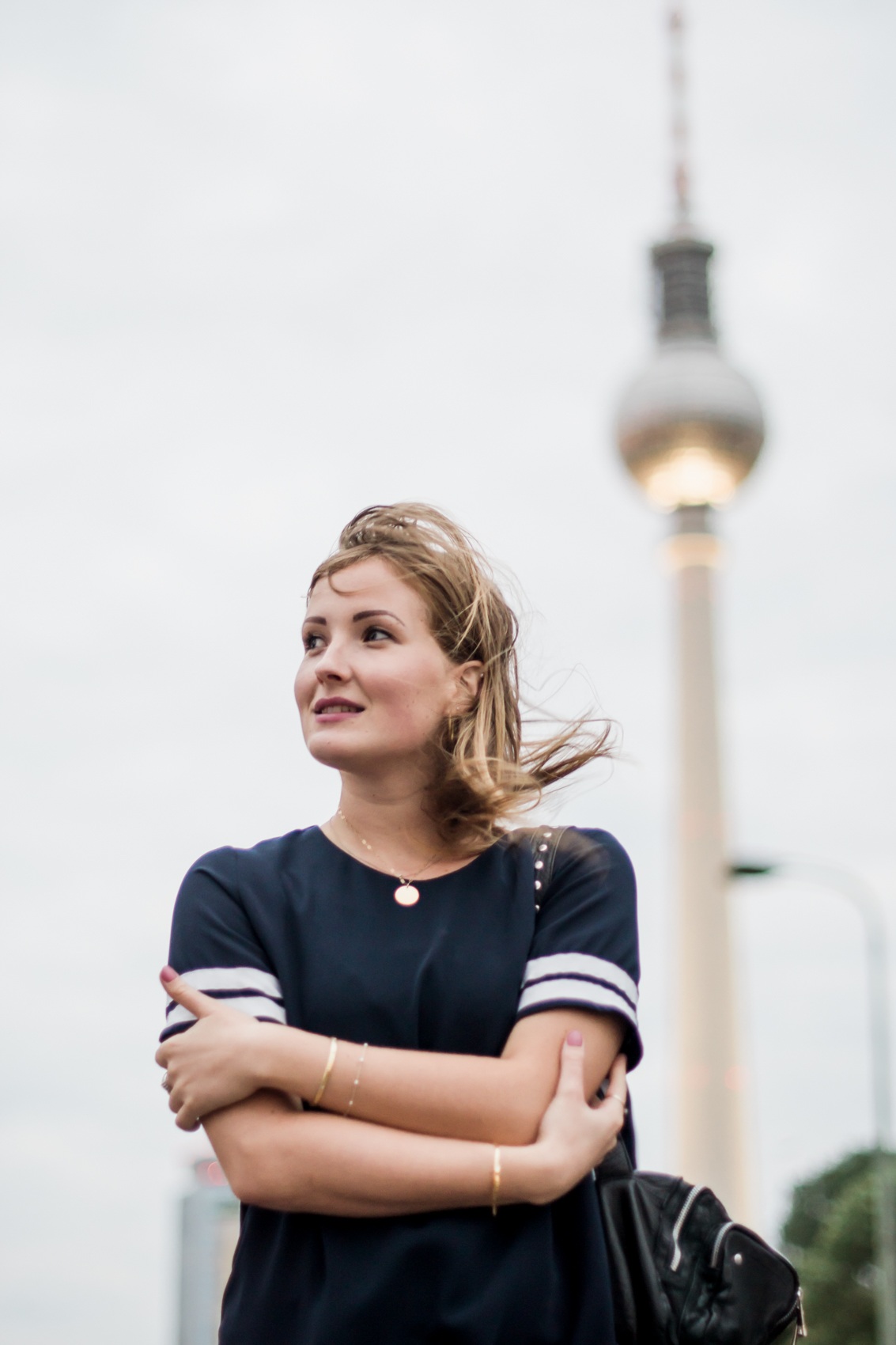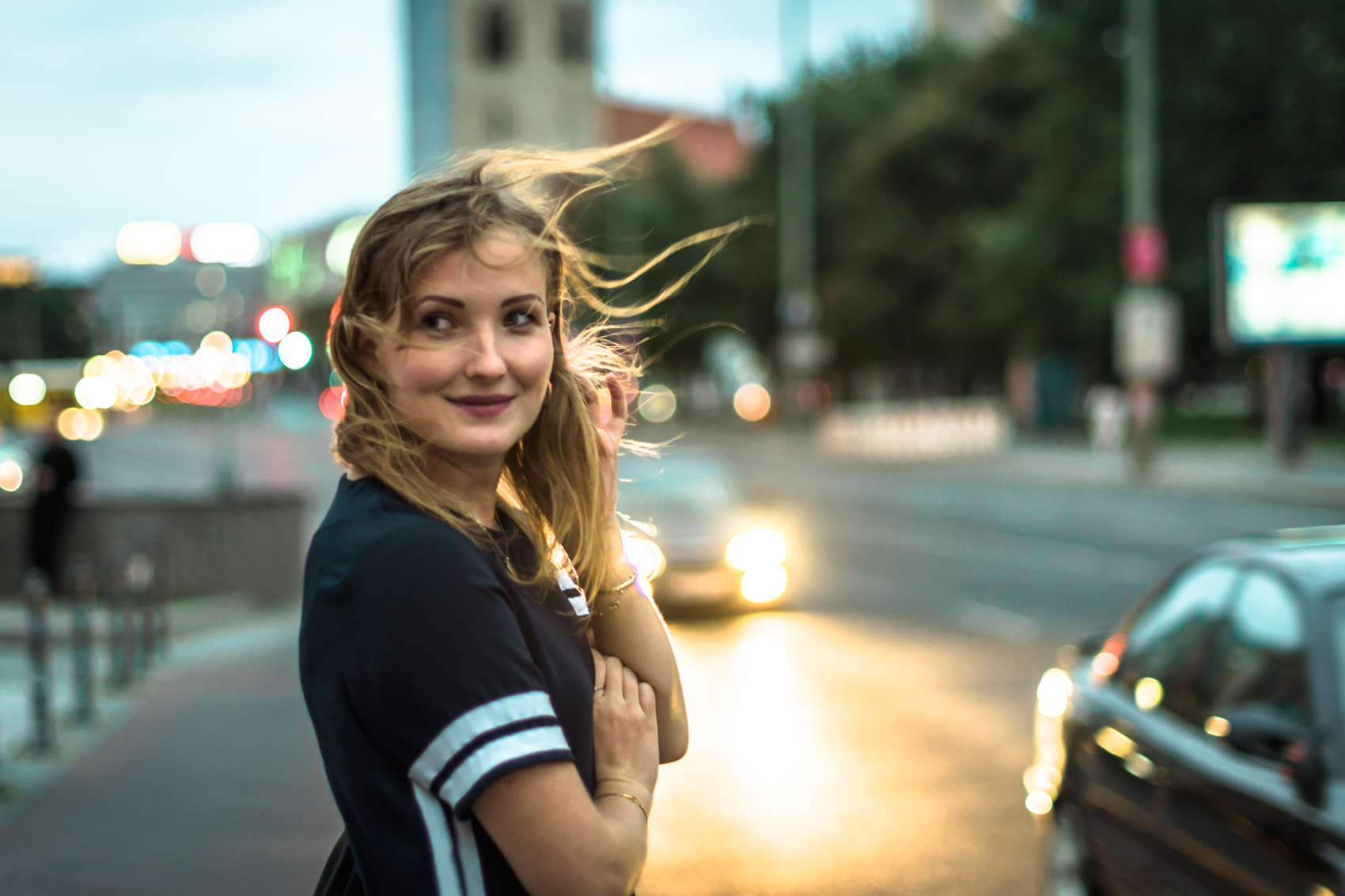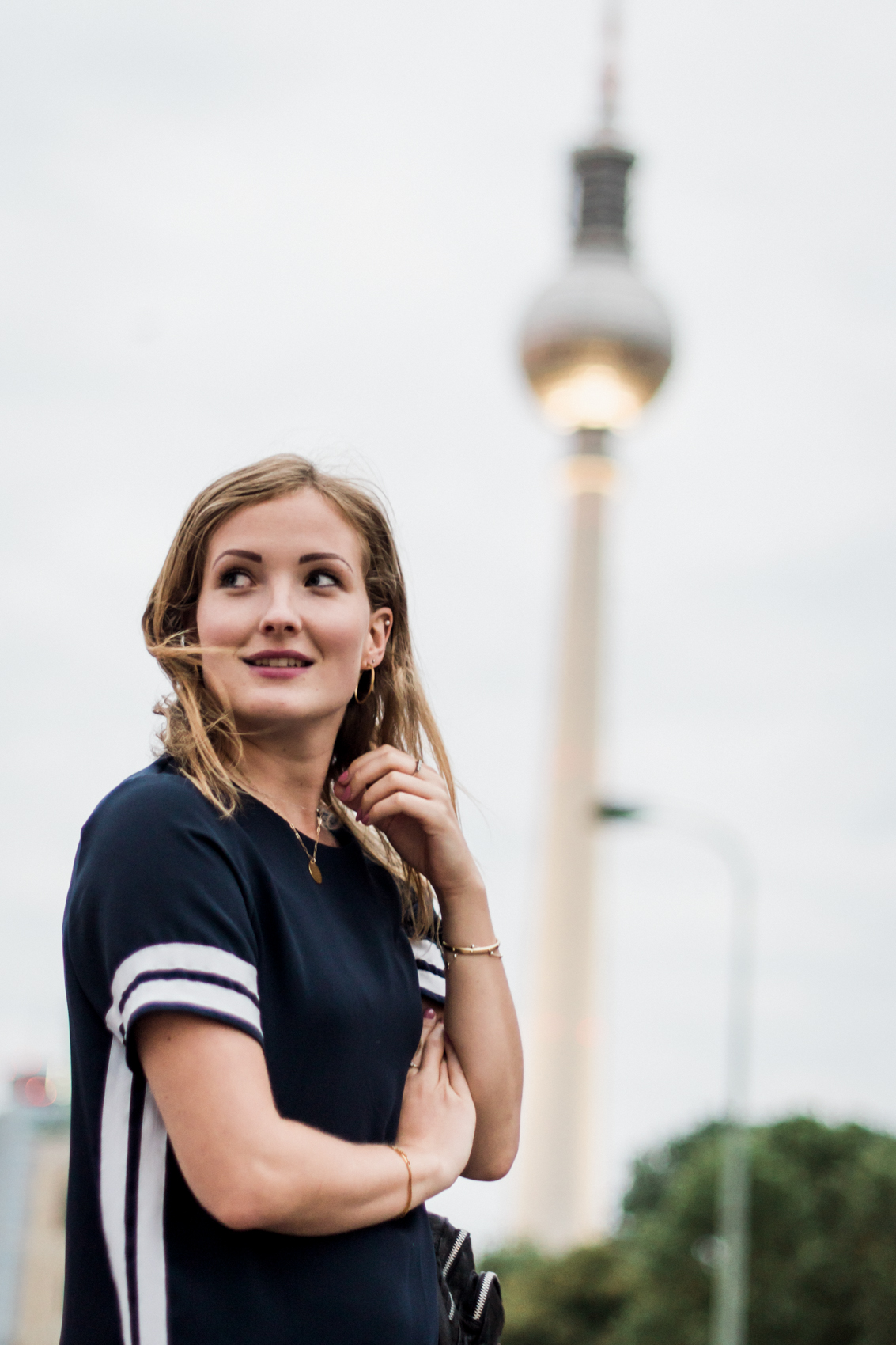 Photos shot by Irene Wissel Photography. Visit her page here.
(Danish version below) The 1st of August 2013, my family and I started the car and began a one way (for me, at least!), journey to Berlin, approximately 400 kilometers from my hometown Copenhagen. I was 18 years old, had just graduated high school a month prior to that. I had found a beautiful apartment in the Friedrichshain area. I knew Berlin quite good already, as I had visited the city lots of time with friends and family, but what I didn't know was any people or how and where to get a job and so many other things. I was excited and positive, and I had a kind of settled optimism and I felt that within a week or two, I would speak fluent German and have tons of friends. My friends and family stayed with me for about a week to get settled into my new apartment. It was 38 degrees, and we partied a whole lot, went to Ikea a whole lot and carried a lot of furniture to the 4th floor. I was so happy and excited to have a whole apartment of 65 square meters to myself – it was basically what I had dreamt of since being a little girl – getting to decorate a whole place of my own. And quickly, I had established my own home with beautiful furniture and decoration. My friends and family left back to Denmark, and I was left alone. I had a job interview and I was more than sure to get that job (hello again, endless optimism).
What I didn't have, was any friends. Luckily, there was a Facebook group dedicated to Danish people in Berlin. A post later, searching for acquaintances in Berlin, I had a coffee date and a flea market date with two Danish girls, both my age. They turned out to be great girls, and easy as that, I had made two new friends. I was enjoying the summer in Berlin and trying to stay busy, but two friends are not enough when they are the only ones you know and when you don't have a job or anything to do. A few weeks later, I learned that my job that I was so sure to get, was given to someone else. In the meantime, the two Danish friends I had made, had turned into maybe 8 Danish friends. It was nice, but my expectation of getting a whole group of not necessarily Danish friends, as I did move to Berlin, was not really met. In the middle of September, I finally got a job. I was going to be the personal assistant of a (completely crazy, it later turned out) Danish artist. It was very interesting and I learned a lot. Unfortunately, the artist was severely bipolar, and a few months later, it wasn't healthy for neither of us to continue the job relationship. I took a nice Christmas vacation in Denmark, and in January I was back at square one in Berlin. No job, and no friends, because all the Danish people had moved back to Denmark. It was definitely more fun finding jobs and friends in August than in January, and anyone who knows the cold Berlin winters will understand why.
I was lonely, I was sad, I had no job, I had no friends, I didn't speak German and Berlin was sad, grey and cold. I called my mom crying almost every day. She told me that if I didn't feel good, I could just move back to Copenhagen. In my head, that was not a possibility. I had told my friends back home that I would stay at least a year, so to capitulate and throw in the towel were simply not an option for me. I wanted to make it work and to get the Berlin dream, I had dreamt of.
In the end of January '14 I rang the doorbell to the office of Agency V, a fashion agency, with shaking hands and a racing heart beat. I was invited to a job interview to work in the showroom at the office. A few days later, an email ticked in that I got the job. I was going to work at the coolest New Yorker styled loft in Kreuzberg, surrounded by busy, cool people with their Macbooks and phone calls in an open office filled with clothes, shoes, and accessories from some of the coolest fashion brands in the world. I was ecstatic. It was like a real life "The Devil Wears Prada". The top boss was rarely in the office, and whenever she came in hell kinda froze over, and everyone ran a little faster, worked a little harder, laughed a little less. The first time I talked to her, she asked if I was Danish. I answered with a yes, and a few minutes later, I was sitting in her chair, using her laptop to translate a Danish document. I was a proud 19 y/o girl, and it was a really a true The Devil Wears Prada moment.
Most of the office spoke German, so I learned a lot of German by listening. I was too intimidated, shy and stupid to talk German myself, so they would speak German to me and I would answer in English. Within a short amount of time, one of my co-workers decided to get brunch together. A friendship was made. The next six months were spent hanging out with my new group of German friends, going to cool restaurants, visiting all the night clubs that Berlin are known for and having a lot of fun. It began to look more like my initial expectations of my time in Berlin.
In the meantime, I had also gotten a very good friend from Denmark (it is funny how it is just easier to become close when you share the same mother tongue). We also had some crazy nights out, visited endless of cool cafes and restaurants and enjoyed each other's company. I had come up with the idea of writing my own guidebook on Berlin, so whenever I wasn't working or partying, I was biking around all over the city to try cafes, restaurants and cool places in Berlin to review them. Life was pretty good. I had spent almost a year in Berlin. I still got lonely once in a while, and missed my parents a lot, but I still didn't know fluent German, and I was not done with Berlin at all…. To be continued!
________________________________
Den 1. august 2013 startede mine forældre og jeg bilen samt dens trailer, som skulle køre mig fra København til Berlin. Den var proppet med alle mine ejendele. Jeg var 18 år gammel og var blevet student fra Christianshavns Gymnasium lidt over en måned tidligere. Jeg havde planlagt at bruge mit sabbatår på at bo i Berlin. Både fordi jeg var vild med byen, men også fordi jeg gerne ville lære flydende tysk. Jeg havde lejet en dejlig lejlighed i bydelen Friedrichshain, og jeg kendte allerede byen ret godt, fordi jeg havde været der en god håndfuld gange igennem gymnasiet med mine veninder. Lejligheden var der styr på, men det var også det eneste. Jeg kendte ikke nogle i Berlin, og jeg havde ikke noget job eller nogen god ide om, hvor jeg kunne få et henne. Det tænkte jeg ikke alt for meget over, for jeg glædede mig og var meget optimistisk og havde egentlig en ide om, at jeg inden for få uger ville kunne tale tysk, som var det mit modersmål og have en stor gruppe venner allerede. Jeg ankom til Berlin og min familie og venner blev med mig en uges tid. Det var 38 grader, vi havde en fest og resten af tiden brugte vi på at slæbe en masse møbler op på fjerde sal. Alt var godt – jeg levede i en drøm. Jeg havde min helt egen, smukke lejlighed på 65 kvadratmeter. Noget jeg havde drømt om, siden jeg var en lille pige. Så tog mine venner og familie tilbage til Danmark, og jeg var alene. Jeg havde en jobsamtale, og jeg var helt sikker på at få det job (igen den evige optimisme).
Hvad jeg ikke havde, var venner. Heldigvis fandtes der en gruppe på Facebook, der var dedikeret til danskere i Berlin. På den, fandt jeg et opslag skrevet af to piger, der på samme måde som mig lige var flyttet til byen. Vi aftalte at drikke kaffe og gå på loppemarked, og det gjorde vi så. Et par timer efter det, havde jeg to nye venner. Jeg nød sommeren i Berlin og prøvede på at stay busy og lave en masse ting, men når man har hele dagen og intet job, så er to venner altså ikke rigtigt nok til at få så meget tid til at gå med. Det betød i hvert fald, at jeg var alene en stor del af tiden. Et par uger efter fandt jeg ud af, at det job jeg havde gået og regnet med at få, blev foræret til en anden. Det havde været fire lange uger i Berlin uden mange venner og uden noget særligt at tage sig til. Jeg prøvede at være god til at se og opleve en masse ting i stedet. I mellemtiden var min vennegruppe blevet større – de to danske piger var blevet til otte danske piger. Det var dejligt, men min forestilling op at få en hel gruppe af tyske venner var ikke blevet til virkelighed. I midten af september fik jeg endelig et job. Min stilling var personlig assistent til en (vanvittig, fandt jeg senere ud af) dansk kunstner. Det var et interessant job og jeg lærte en masse. Desværre var kunstneren maniodepressiv, og efter at have arbejdet for ham i et par måneder, sagde jeg op, for det var ikke sundt for mig at fortsætte det arbejdsforhold. Jeg tog hjem til Danmark på juleferie. Da jeg i starten af januar skulle tilbage til Berlin, var jeg dybt ulykkelig. Jeg skulle tilbage til Berlin, hvor jeg ikke havde noget job, ikke havde nogle venner, for alle de danske piger var flyttet tilbage til Danmark. At være arbejds- og venneløs i august var helt sikkert sjovere end i januar, og det vil alle, der kender til de kolde berliner-vintre, forstå.
Jeg var ensom, jeg var ked af det, jeg havde intet job, og jeg havde ikke nogle venner. Jeg havde ikke lært nær så meget tysk, som jeg havde drømt om, og Berlin var kold, grå og trist. Jeg ringede op til min mor grædende næsten hver dag. Hun fortalte mig, at hvis jeg ikke havde det godt, så skulle jeg bare komme hjem. I mit hoved var det ikke en mulighed. Jeg havde fortalt alle, at jeg skulle bo i Berlin i et år, så at kapitulere var ikke en løsning eller mulighed. Jeg ville havde min drøm om Berlin udlevet, præcist som jeg havde forestillet mig den i mit hoved.
I slutningen af januar 2014 ringede jeg på døren til Agency V's (et mode-PR-agentur) kontor i Kreuzberg. Det var med rystende hænder og et galoperende hjerteslag, for jeg var godt spændt og nervøs. Jeg var inviteret til jobsamtale omkring en stilling i deres showroom. Et par dage senere, tikkede der en email ind i min indbakke, hvor der stod, at jeg havde fået jobbet. YES, tænkte jeg. Jeg var lidt nærmere min drøm. Jeg havde fået et job på det sejeste kontor, et rigtig new yorker style studie, og jeg ville have min daglige gang omgivet af travle, seje mennesker med deres Macbooks, telefonopkald og kaffe i to-go-kopper. Kontoret var fyldt med tøj, sko og accessories fra nogle af de sejeste modemærker i verden. Jeg var ekstatisk. Det var lidt som en real life "The Devil Wears Prada". Topchefen var sjældent på kontoret, men når hun kom, frøs helvede til is, og alle arbejdede lidt hurtigere, mere seriøst og talte lidt mindre. Den første gang jeg talte med hende, spurgte hun, om det passede, at jeg var dansker. Hun spurgte mig selvfølgelig på tysk, som jeg ellers ikke fik talt meget, fordi jeg var for genert. Jeg svarede, at ja, jeg var dansker. Et par minutter senere sad jeg på hendes kontor i hendes kontorstol og brugte hendes computer til at oversætte et vigtigt dansk dokument for hende. Jeg var en stolt 19-årig pige, og det var et ægte "The Devil Wears Prada"-moment.
Som sagt var jeg for genert og intimideret til at tale tysk. Det meste af kontoret talte tysk, så jeg lærte en masse ved at lytte. De talte for det meste også tysk til mig, og jeg svarede så på engelsk. Inde for kort tid besluttede en af mine kollegaer og jeg os for at spise brunch sammen. Sådan fik jeg en ny ven. Det blev hurtigt til flere, og på den måde brugte jeg de næste seks måneder på at arbejde, for så at tage på seje restauranter og slutte aftenen af på endnu sejere natklubber med min nye, seje vennegruppe. Det begyndte at ligne de forestillinger og drømme, jeg havde haft om min tid i Berlin.
I denne periode fik jeg også en rigtig god veninde fra Danmark. Det er sjovt, hvordan det bare er meget nemmere at blive tætte veninder, når man har det samme modersmål. Det går i hvert fald hurtigere. Vi havde også nogle vilde byture og brugte en masse tid på at besøge hyggelige Berlin-cafeer og restauranter. Det var også her, at jeg fandt på at skrive min egen guidebog om Berlin, så når jeg havde tid, var jeg at finde på min cykel. Jeg cyklede rundt fra bydel til bydel og café til café for at finde de bedste og sejeste steder, byen havde at byde på. Livet var ret godt. Jeg havde næsten boet et år i Berlin. Jeg blev stadig ensom en gang i mellem, og jeg savnede mine forældre en masse. Jeg kunne stadig ikke tale flydende tysk, og jeg var slet ikke færdig med Berlin…… Forsættelse følger!