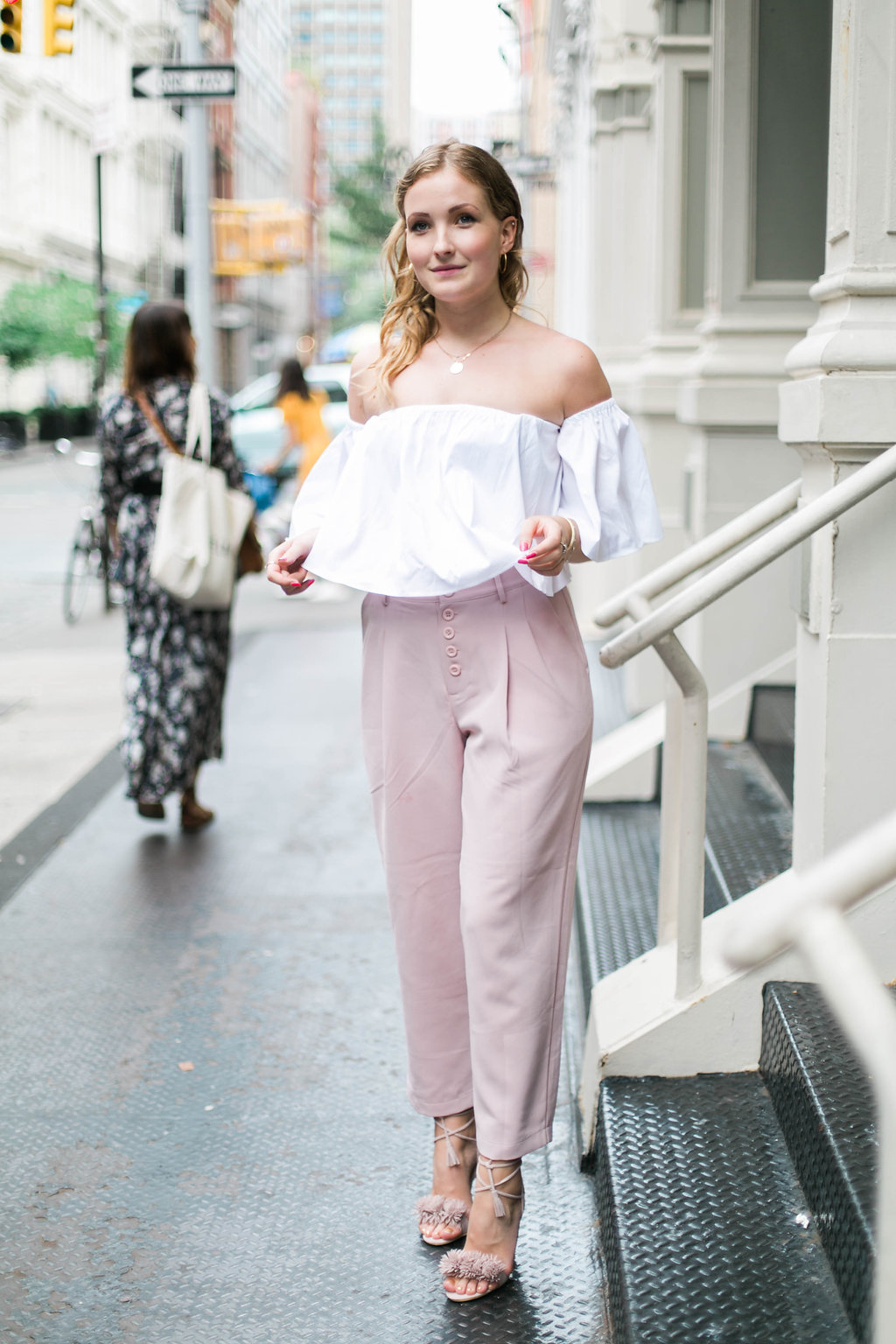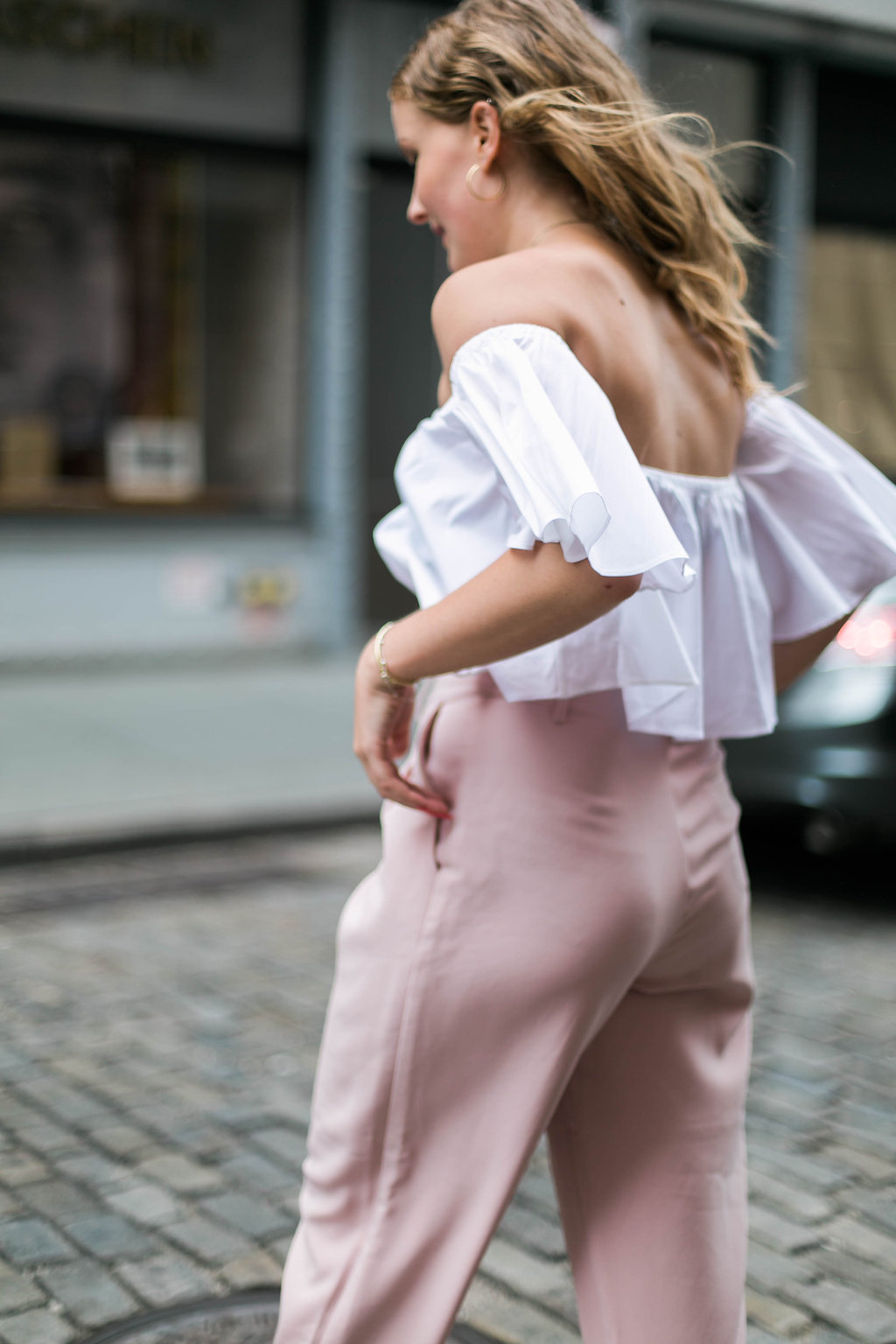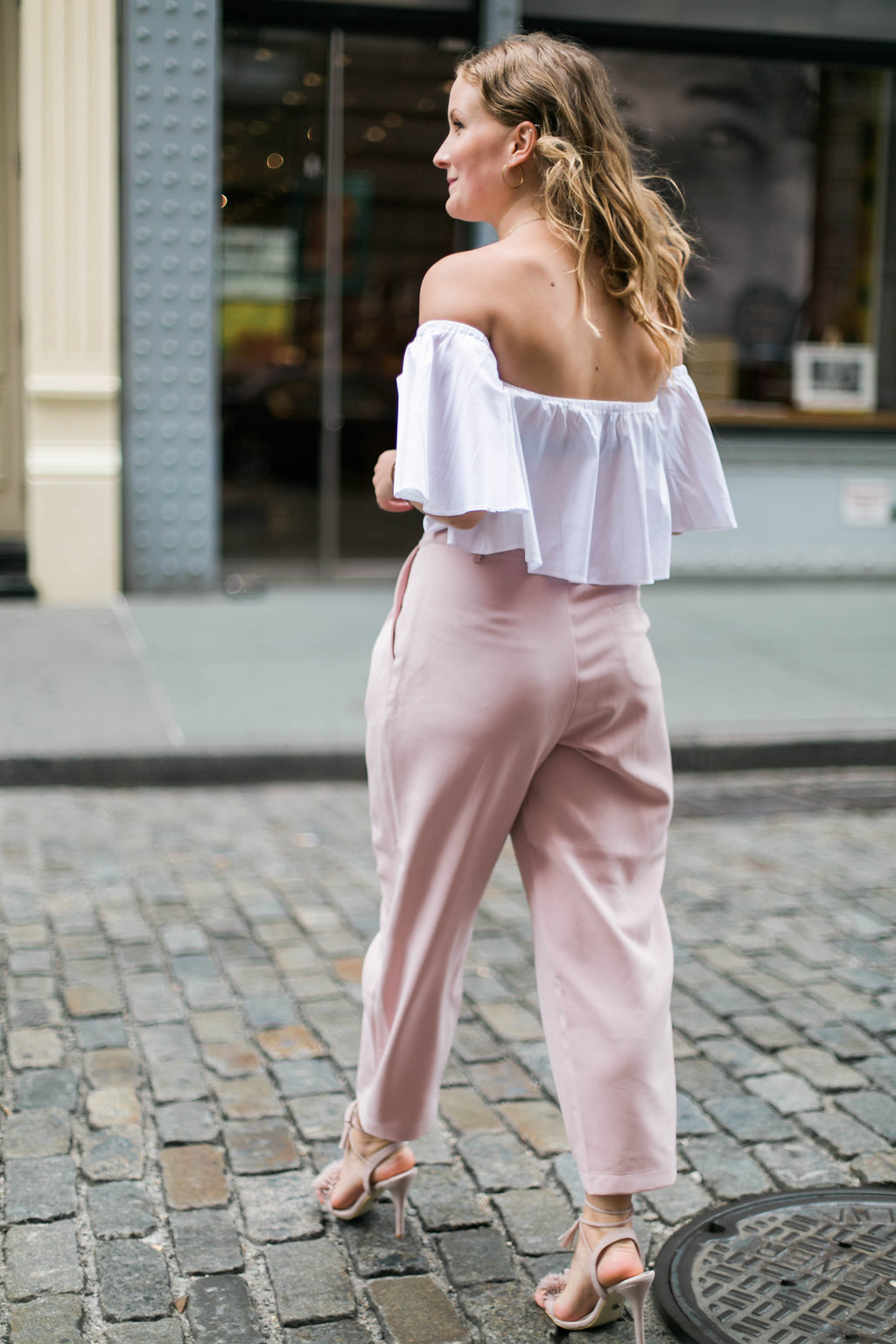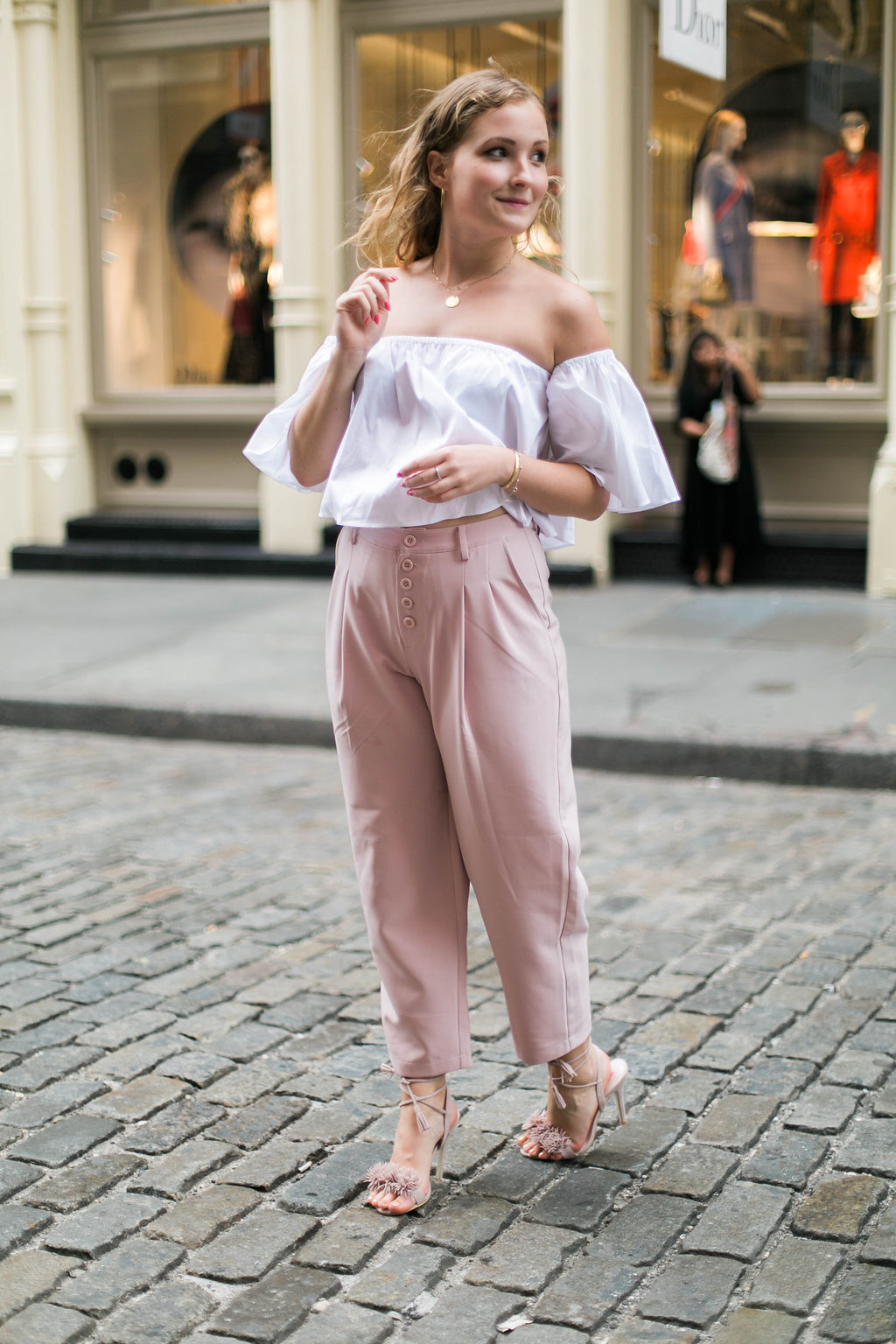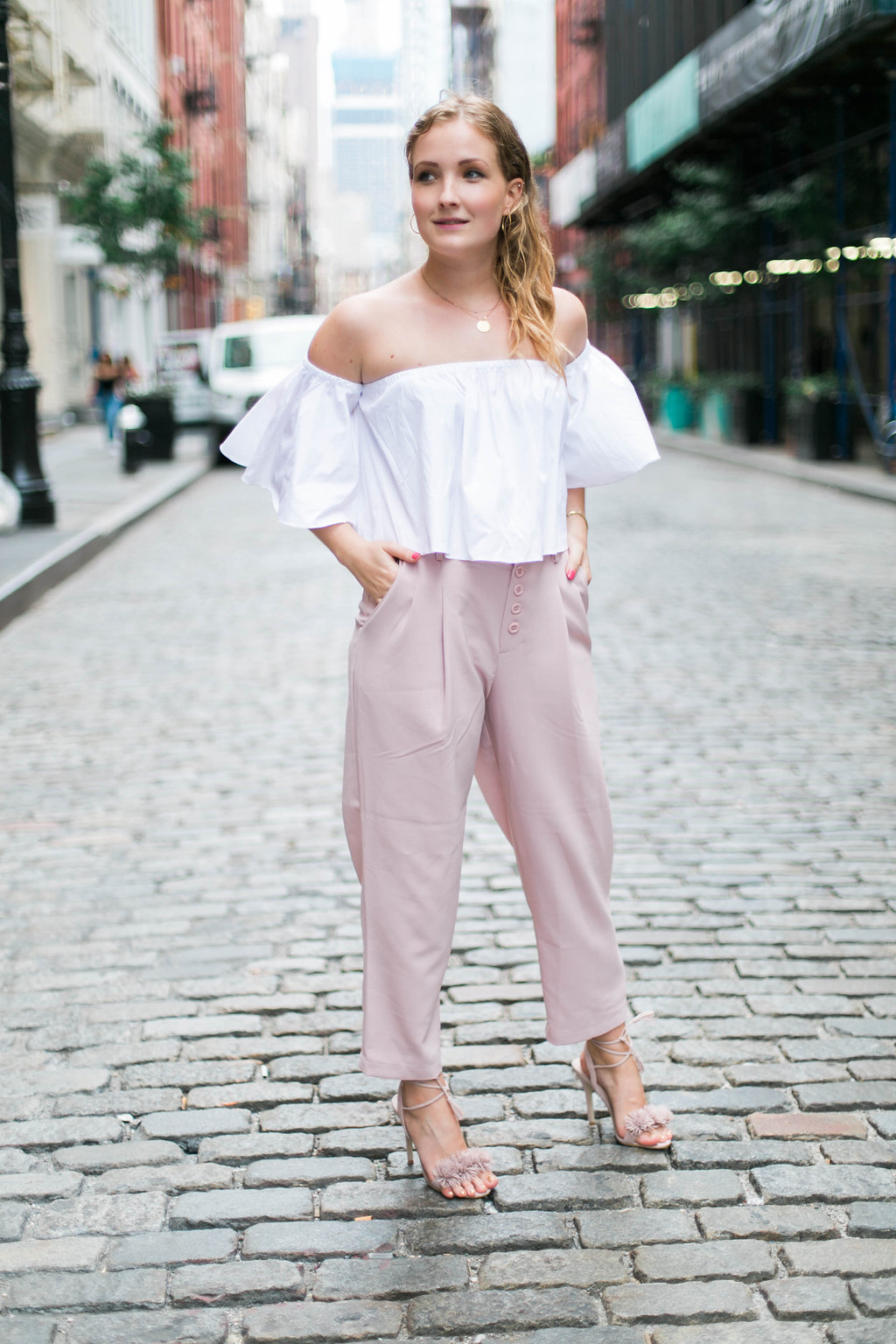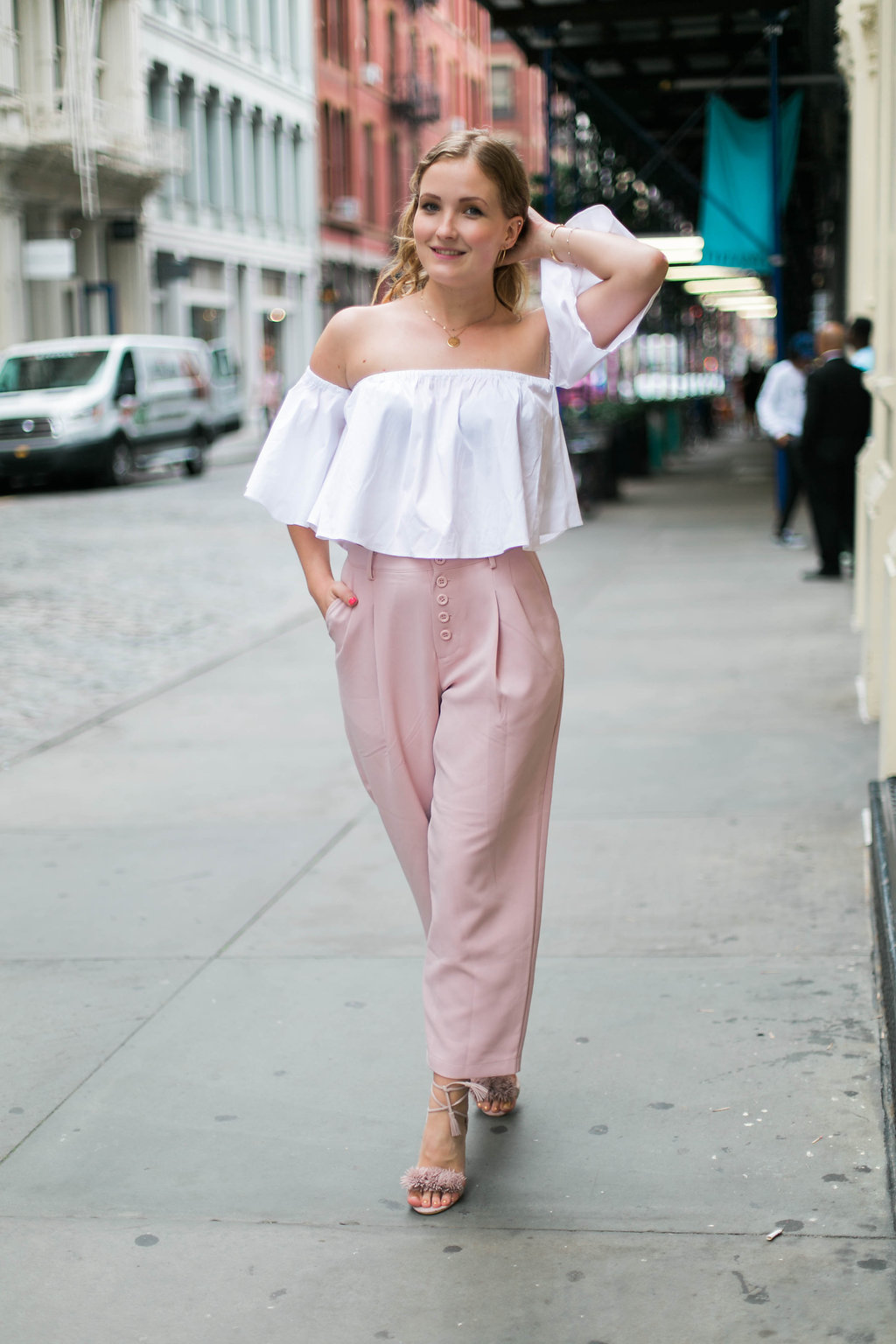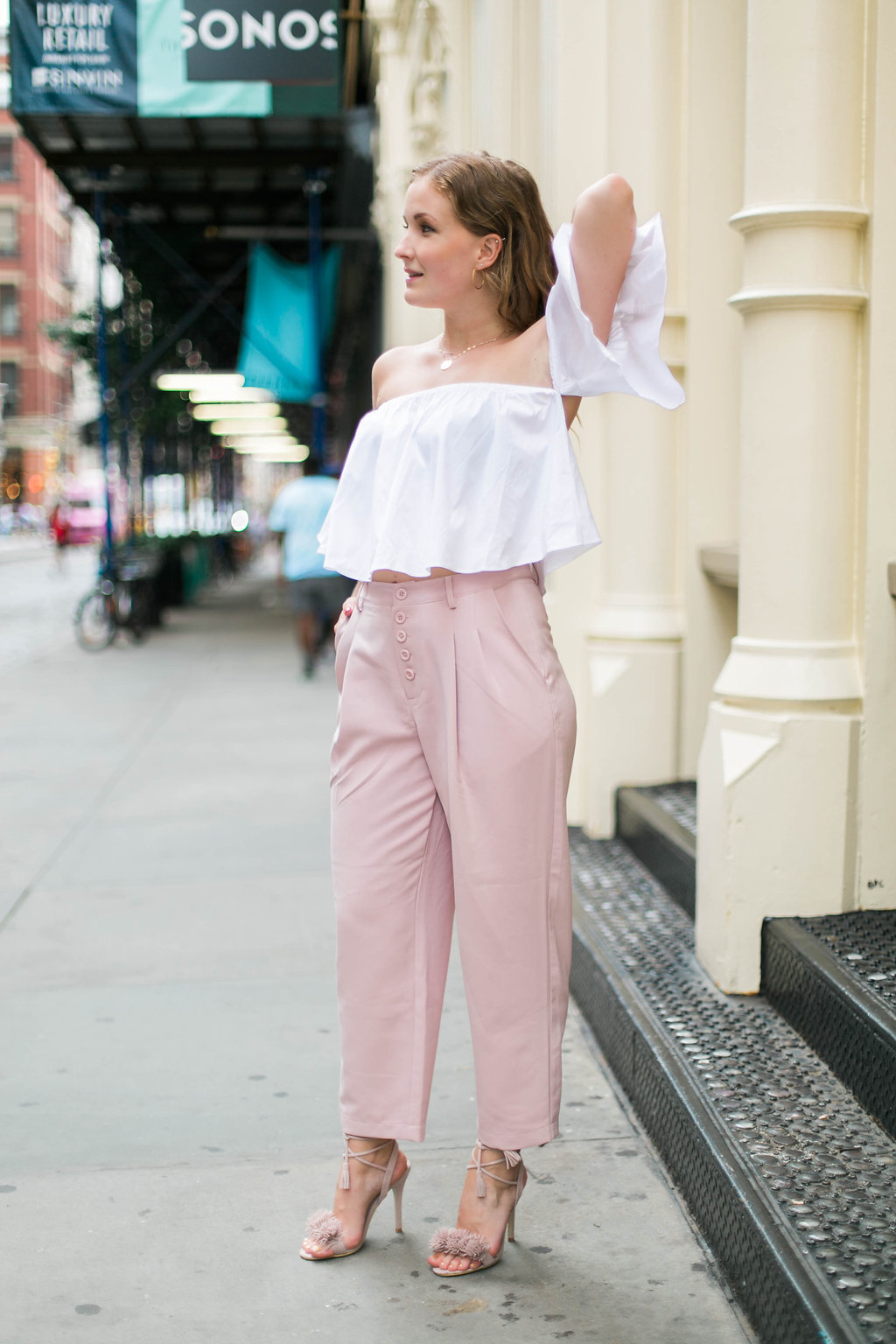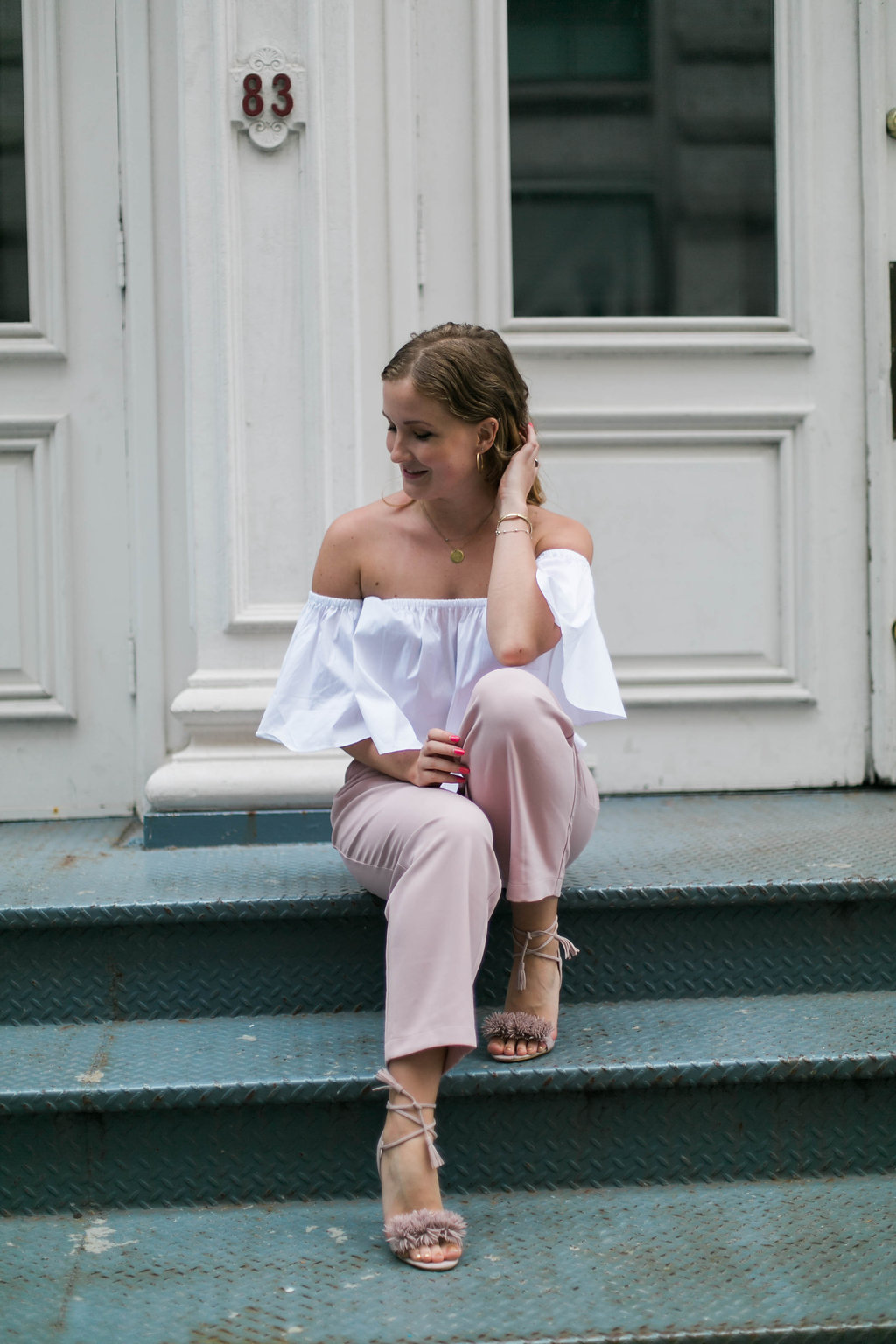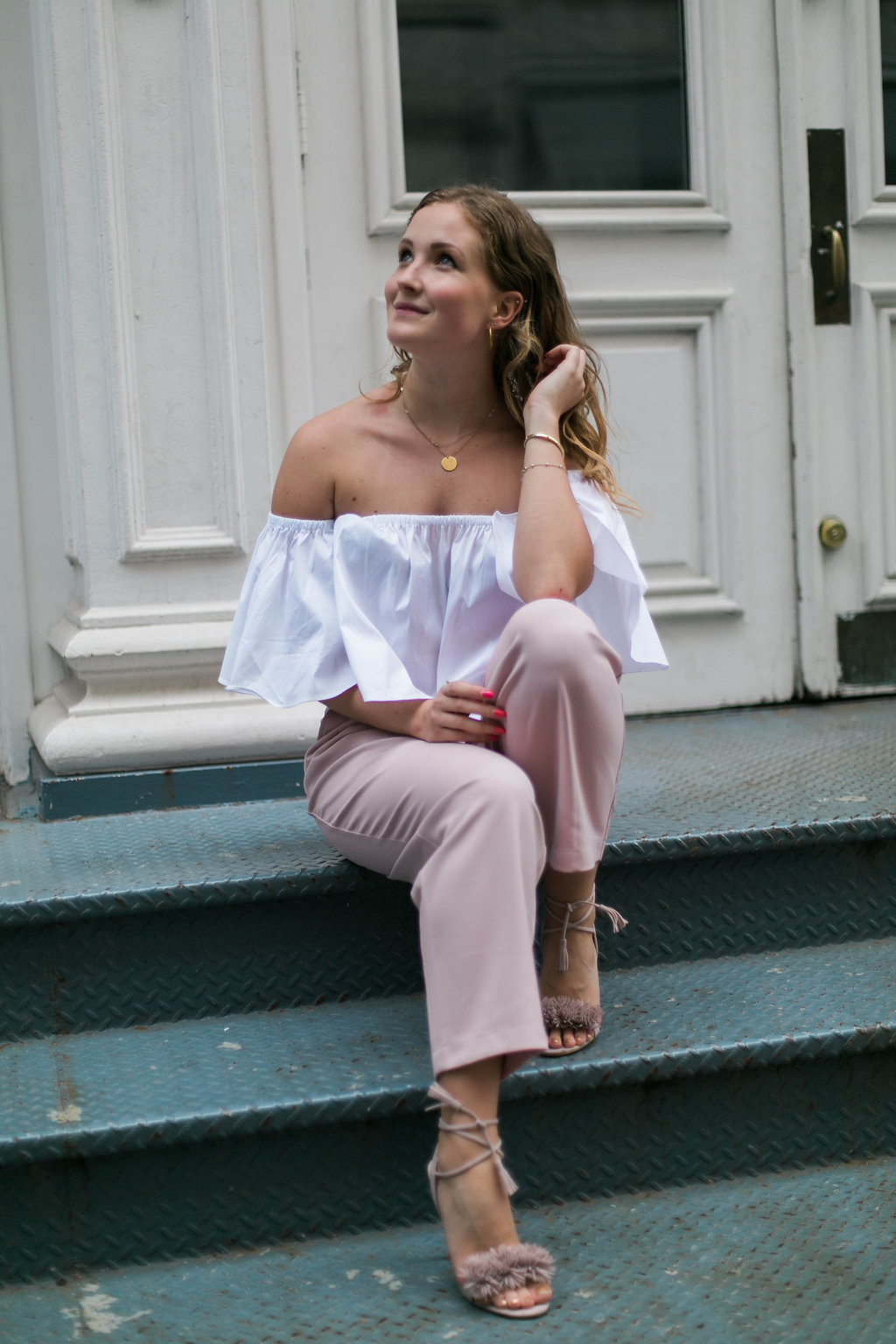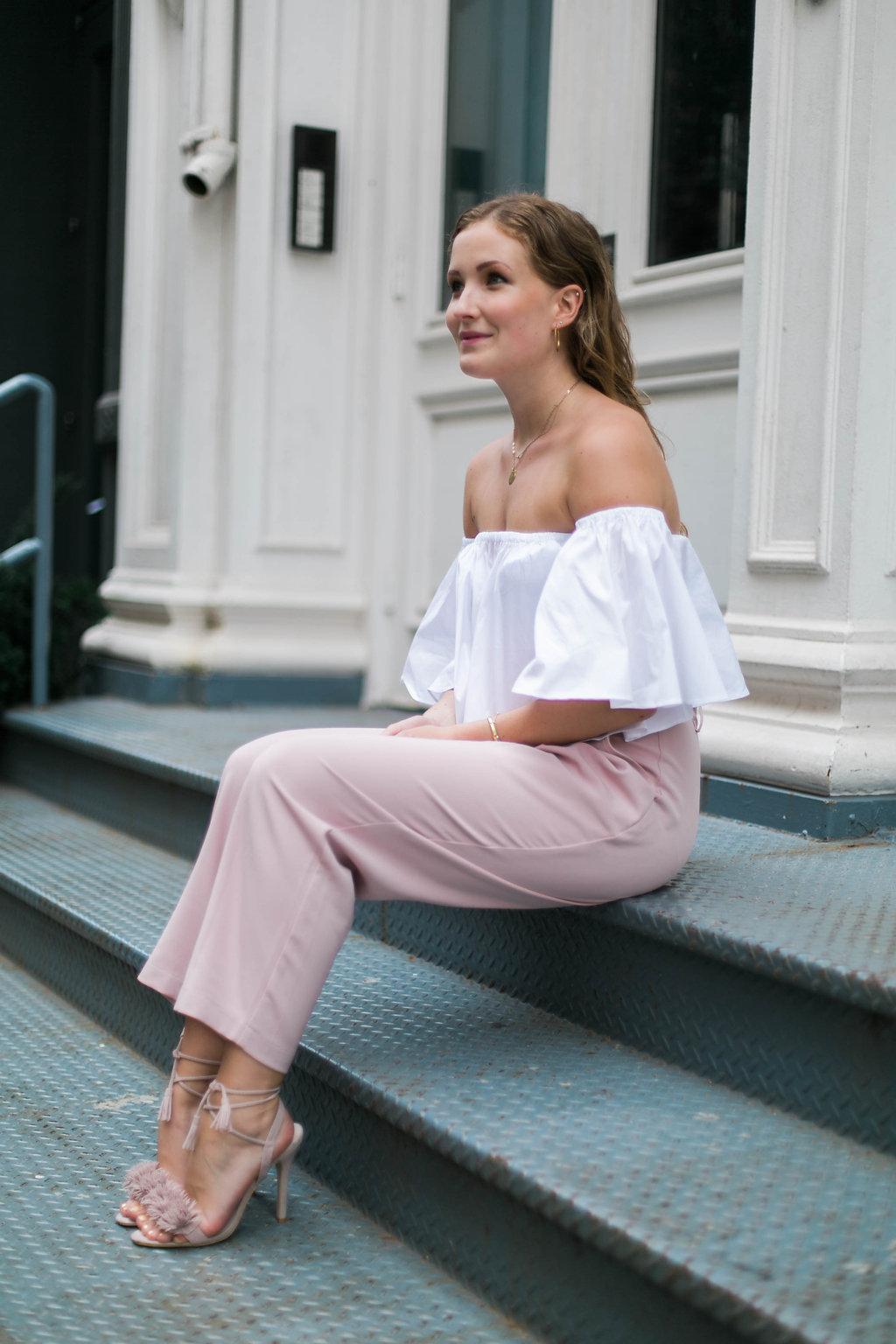 These pictures were shot a little over a month ago in Soho, NYC by the awesome Kayla Tiffany Photography. See more of her work here. Do you like the pictures? 
Danish version below. So, guys, I thought it was about high time that I do a real update. Time flies and before I know of it I haven't really updated you for more than a month. Many of you have requested I did one, and as always, your word is my command. If you are curious and thinking "Oh, Caroline is back in Copenhagen now. How is she doing there?", you should definitely read along 😉
… I got into university – even a program that is fairly hard to get into, so I am very happy. It is called intercultural communication (BA) at Copenhagen Business School.
… In that connection, I also started university for real. First with a two-week introduction period with a two-day camp, lots of games and partying. This Friday I had my first lecture and this week is real school. It is tough to get back at it after three years of not going to any sort of school.
… Binge-watched (it took my five days to watch two seasons, so I don't know it that really qualifies as binge-watching) a Norwegian TV-show called SKAM (translates to Shame). Everyone in Denmark is talking about it right now, and yes, it was so good.
… Publish my, to date, most personal post about my three years in Berlin. If you haven't read it yet, you can do so here: read it here and pt. two here.
… Been pretty frustrated about the apartment situation in Copenhagen. Not only is it expensive, there are also no apartments available. That means that I am still room-mating it up with my parents. Luckily, I have a very good set of parents.
… I hope it stays that way because as of now, I literally have no other options when it comes to living situations in Copenhagen.
… Found out how crazy people are on their bikes in Copenhagen. I am literally putting my life on he line on the bike lane every day.
… Been so excited about all the Danish food products, they didn't have in Berlin that I can now finally get again. The products are such as skyr (Icelandic yogurt with tons of protein).
… Applied for a job. I actually don't need one as I still do my freelance content editor and translating job for a Danish/German company, but this job I found sounded really cool. It is a position that combines social media, German and fashion. Three things that I like 😉 Wish me luck, and I'll keep you updated.
… Missed Berlin and my apartment, but fortunately not as much as I had expected I would. I guess so much has happened in the three weeks that I have been here, so I haven't really had time to miss anything.
So, all in all, I am a very optimistic girl at the moment. All I am missing right now is a beautiful apartment in Copenhagen 😉
Remember to follow me on Instagram for more updates, and give my Facebook page a like here!
 _______________________________
Dansk: jeg tænkte, at det var på høje tid til en lille 'siden sidst', for tiden går sgu så hurtigt. Det betyder, at lige pludselig har jeg ikke fået blogget i real time i mange uger, og det beklager jeg. Derfor kommer der en efterspurgt opdatering fra mig til jer lige her. Hvis I er nysgerrige og tænker: "jamen, hvad laver Caroline nu, og er hun glad for at være tilbage København?", så skal I læse med her! 😉
… Kommet ind på min første prioritet af videregående uddannelse og så på kvote 2! Studiet er Interkultural Markedskommunikation på Copenhagen Business School.
… Jeg er begyndt på universitet. Eller så godt som. Copenhagen Business School bruger to uger på introforløb, så det har jeg troligt mødt op til. Jeg havde i fredags min allerførste forelæsning, og det var spændende og tiltrængt at komme rigtigt igang efter to ugers introduktion.
… Bingewatched (næsten – det tog mig fem dage – ved ikke helt om det kvalificerer sig som 'bingewatching') de to sæsoner af den norske TV-serie SKAM, der er på alles læber lige nu. Kom nu sæson tre!
… Udgivet mit, nok mest personlige indlæg til dato. Det handler om mit første år i Berlin. Det var hårdt. Læs det her samt pt. 2 her
… Været ret frustreret over det københavnske boligmarked – ikke nok med at priserne er helt hen i vejret, så er der heller ikke engang nogle ledige lejligheder – selv hvis man har råd.
… Hvilket også betyder, at jeg (stadig) bor hos mine forældre. Heldigvis på Østerbro, samme sted hvor jeg er vokset op. Der er gået lidt over tre uger nu. Det er gået over al forventning, så det er jo godt. Jeg har heldigvis nogle ret søde forældre.
… Det håber jeg, det bliver ved med, for mine udsigter for at finde noget andet at bo i er ikke for gode.
… Fundet ud af hvor fuldstændig vanvittigt cyklister i København kører. Jeg sætter jo livet på fare på cykelstien hver dag. Please – kan alle ikke lige lade være med at overhale UDEN at kigge sig bagud først? Lad også gerne være med at overhale indenom. Og kan alle ikke samtidig lade være med at køre ved siden af deres bff – især på de smalle cykelstier og i myldretiden? Tak!
… Holdt loppemarked og det var en kæmpe succes. Jeg solgte sager med min mor, og vi havde simpelthen tøj nok til at åbne en tøjbutik. Vi fik solgt for en god sum penge, men der er stadig sindssygt meget tilbage.
… Glædet mig over alle de danske dagligdagsprodukter, jeg nu kan spise igen on a daily basis. Berlin skal altså lige ind i kampen, når det kommer til mejeri-produkter. Fedtfattig yogurt eller skyr med vanilje for the win!
… Søgt et job – jeg kører stadig mine freelance skribentjob, og det er super, men er der en ny, spændende udfordring, så er jeg den første til at hapse den. Stillingen jeg har søgt kombinerer sociale medier, tysk og mode. Tre ting jeg er vild med. Så, wish me luck <3
… Savnet Berlin og min lejlighed, men ikke nær så meget, som jeg måske havde regnet med, at jeg ville.
Alt i alt, er det en positiv Caroline, I hører fra i dag. Jeg er ved godt mod og glad for at være tilbage i København. Jeg mangler bare en lejlighed! 😉 Hvis nogen af jer kender til noget, så vil jeg være dybt taknemmlig over et heads up! <3
Husk at følg mig på Instagram for flere updates her,  og giv mig et like på min Facebook side her.