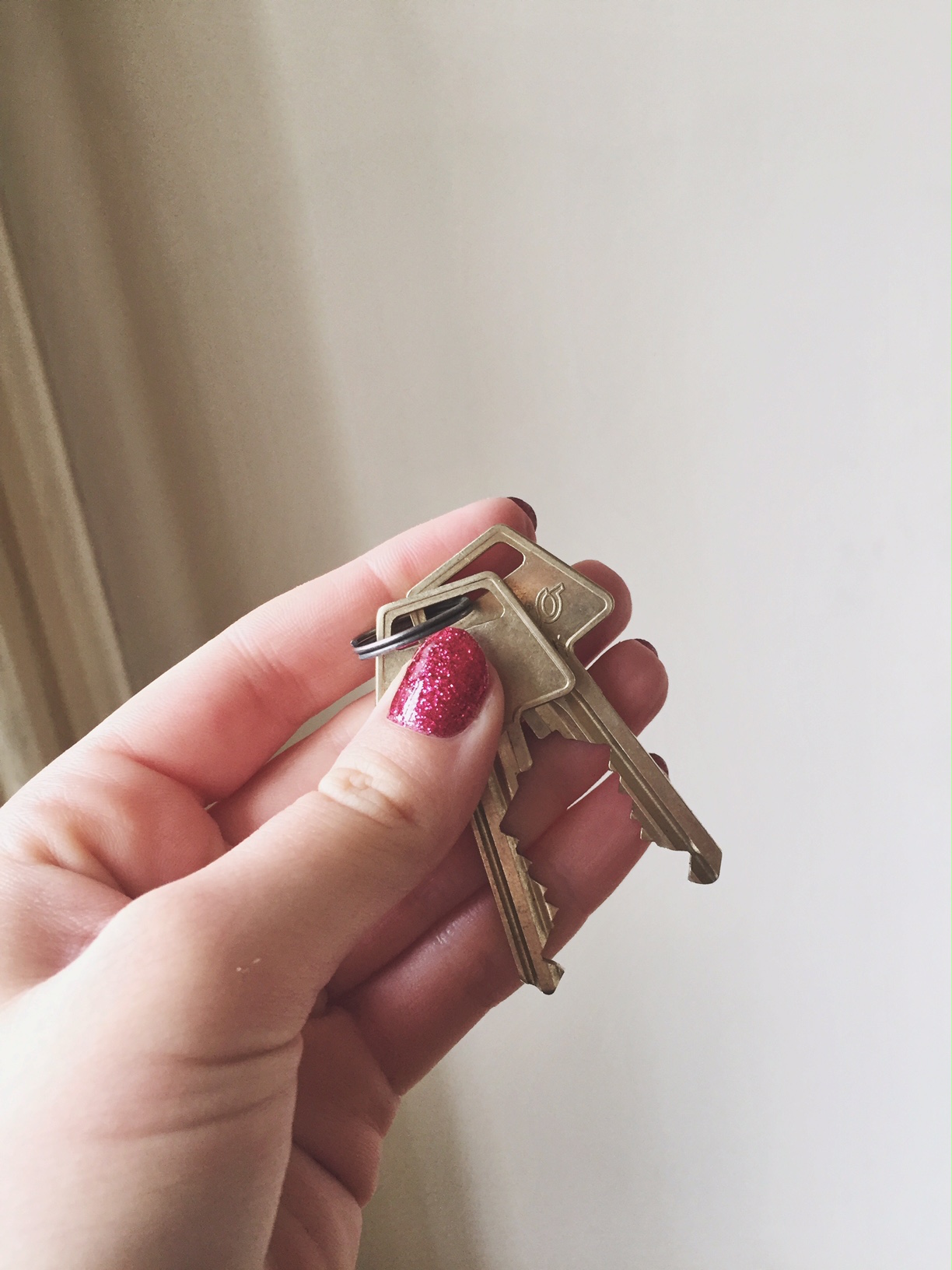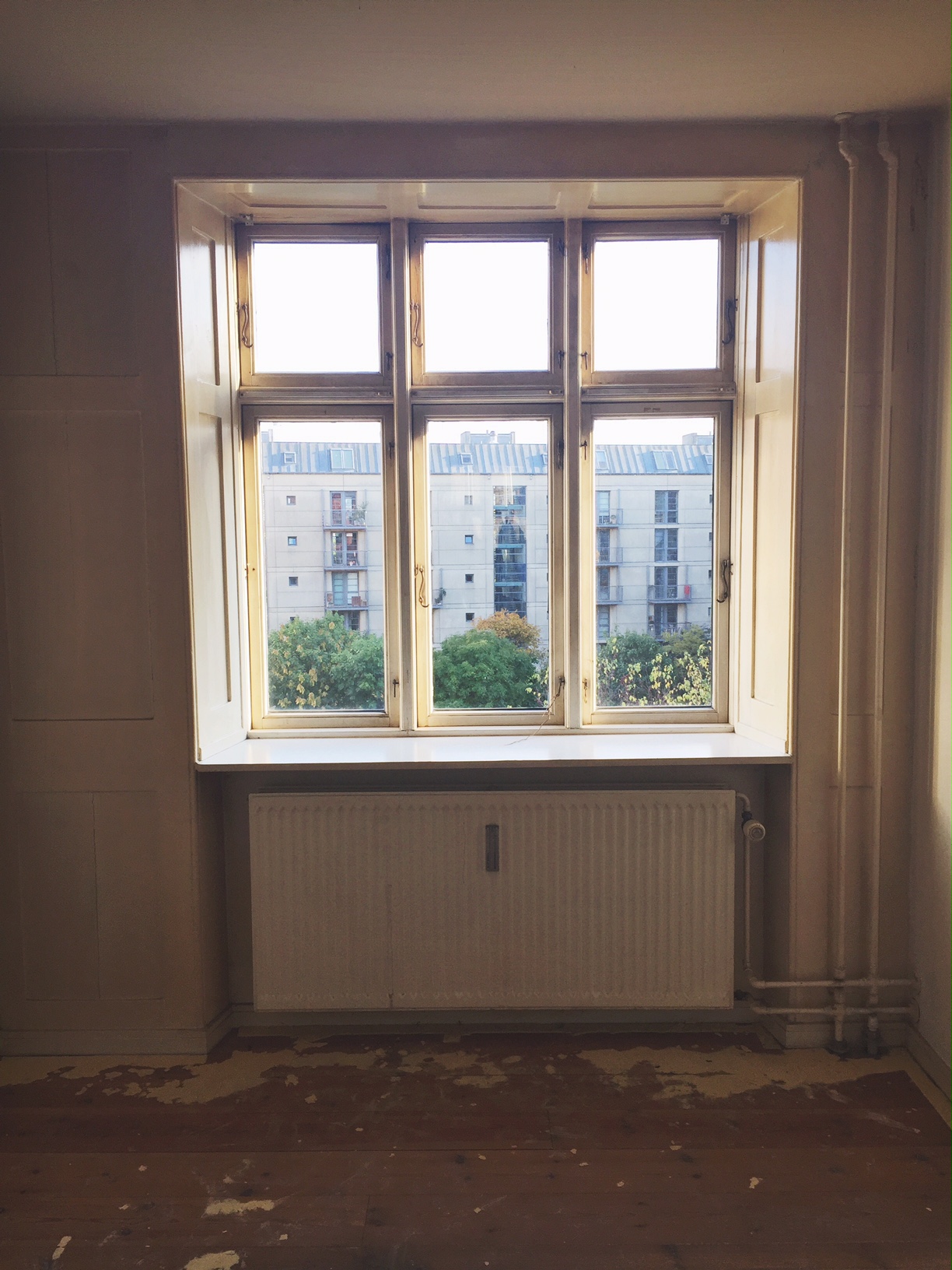 DANISH VERSION IN THE BOTTOM! And let me tell you why I am the luckiest girl in the world (as of right now). I am the luckiest girl in the world because I now have my own place to live in Copenhagen! That was the short version of the story. The longer version follows here, and you should read it because, after this experience, I am sure that there is something more between heaven and earth. First of all, as I wrote about before, it is extremely hard to find a place to live in Copenhagen. Not only is it expensive, it is also so that most people by apartments instead of renting, so if you want to rent it is very tough to find anything. That is why I moved in with my parents in August when I moved back to Copenhagen from Berlin to start university. I survived, my parents survived and my boyfriend survived living together all of us. My parents have a pretty big house with many floors so it is not like we had to share rooms or sleep on the couch, but still. Moving back in with your parents after three years of living on your own is not exactly ideal.
After being back, I have spent a great amount of time signing up for all sorts of waiting lists for apartments just in the hope for something to show up. One day, about a month ago, something very good showed up. A kind of co-op apartment that is very normal in Denmark, and I decided to make a bid. These co-ops are very popular in Copenhagen. That means that it can be hard to get your hands on one, as they usually run in families, connections or so. When I made the bid, I never thought that anything would happen.
Two weeks pass and a lot of things happen that are not that good, and my boyfriend and I really need a place on our own. I am getting a little stressed having to juggle work, school, boyfriend, friends, family while not having a system and literally living out of a suitcase for two months. That day it was kinda my last straw and I was willing to even move out of Copenhagen city. I make it to class although I am feeling pretty down and on my way there I receive an email. The email says that I got an apartment that I was number 375 on the waiting list for. It is also the most beautiful apartment I have seen and it would be a dream to move into it. My boyfriend and I try to keep our hopes high to get it but we never thought that it would be possible as we were number 375 on the list for it.
I couldn't believe that I actually got it and I could not focus for the whole lecture. I was so stoked!!! I tried to contain myself during class. Half an hour passes and I check my phone to see that another email popped into my mailbox. I open it and believe it or not, it is a mail from the Copenhagen Municipality saying that my bid won the lottery for the co-op apartment and that I can take it over as soon as possible!!! The three exclamation points are there to show how absolutely insane this is.
Hundreds of people bid for the co-op apartment, so the Copenhagen court settles who gets the apartment by doing a classic lottery and in that lottery my name was picked. I couldn't believe it, and I was more amazed and stoked than happy because this was just crazy.
I met up with my boyfriend and talked our options through. The rental apartment was gorgeous but it was also very expensive. We would be looking to pay 2000 euros a month per rent. The co-op was a mess, it would need renovation and a lot of work, but it would be a long term investment and we wouldn't be throwing 2000 euros a month out of the window. 
We quickly decided what to do although it was hard to let go the dream of the gorgeous rental apartment. As my friend said, one apartment is for the heart, the other one is for the brain. As those rational thinking, smart people we are (lol), we went for the latter option.
Fast forward till now: I got the keys to my new apartment yesterday when I signed the contract, and I am now officially an apartment owner. We began the renovations today and the apartment is a MESS. Apparently, I am taking over an apartment from a guy with a rather sad destiny. I don't know the details, just that he has been smoking cigarettes like an ashtray inside for many, many years…. I am working on a video to show you how the renovations are going. This apartment project will definitely take a lot of my time in the coming weeks or months, but I am beyond excited. I will be living in the absolute coolest area of Copenhagen with my boyfriend together in our own, little apartment. And the good part of having to renovate from scratch is that we get to do the apartment exactly how we want it. Can you tell that I am happy? 
_________________________
Overskriften af dette indlæg kan betyde mange ting, men lige nu føler jeg mig vitterligt som jordens heldigste pige. Den korte forklaring er, at jeg har fået en lejlighed. Den lange forklaring kommer her, og efter denne oplevelse tror jeg på, at der er noget mere mellem himmel og jord. Jeg har jo tidligere skrevet om, hvor svært det er lige at finde en lejlighed i København, og at det langt hen af vejen handler om held eller gode kontakter. Derfor var jeg også nødt til at flytte ind hos mine forældre sammen med min kæreste, da jeg i august flyttede tilbage til København efter tre år i Berlin. Mine forældre har heldigvis et stort hus, så der har ikke været noget med at vi skulle sove på sofaen. Det er dog ikke helt vildt ideelt at flytte ind hos sine forældre efter tre år bosiddende alene i Berlin og så med sin kæreste.
Det har betydet, at jeg har brugt timevis på uendelige, irriterende boligsider, og endda været tvunget ud i et par gange at betale for at kunne kontakte udlejere #fuckjerboligportal dog uden held. Jeg har skrevet mig op på diverse ventelister, og det har været meget demotiverende at modtage bekræftelsesmails med beskeden om, at jeg nu var optaget på ventelisten, og min plads var nummer 789…. En dag finder jeg en andelslejlighed i dårlig stand udbudt af Københavns kommune, og jeg vælger bare at byde på den uden at tænke så meget videre over det. Jeg tror ligesom ikke, at jeg lige får en andel på Istedgade, der er til en rimelig pris. Der vil i Københavns byret blive trukket lod om de givne bud et par uger efter.
Der går to uger, og der sker nogle ting og sager i mit liv, der er knap så sjove. Jeg har lidt svært ved at jonglere med nystartet studie, arbejde, kæreste fra New York der skal vænne sig til København, læsning, familie og venner.Jeg har lidt svært ved at jonglere med nystartet studie, arbejde, kæreste fra New York der skal vænne sig til København, læsning, familie og venner. Vi lever i et kæmpe rod, fordi vi ikke har opbevaringsplads til alt vores tøj og sko, så vi lever lidt ud af en kuffert. Det er ikke sjovt to måneder i træk, når man skal have en hverdag til at fungere. Bægeret var lidt flydt over, og jeg var ikke glad. Jeg tager til forelæsning, selvom jeg har mere lyst til at blive derhjemme under dynen. Jeg er selvfølgelig for sent på den, og mens jeg løber hen til forelæsningen, får jeg en email.
I den mail står der, at jeg er velkommen til at flytte ind i en fantastisk smuk lejlighed, jeg uden forinden har været inde og se. Den ligger på Gammeltorv og ligner bogstavelig talt noget, der er som taget ud af et indretningsmagasin. Jeg var taget ind og kigge på lejligheden af nysgerrighed, for jeg var nummer 375 på ventelisten til den. Nu stod jeg med en email om, at jeg rent faktisk havde fået den. Jeg kunne slet ikke forstå det, og jeg kunne da slet ikke koncentrere mig til forelæsningen. Mit humør vender så småt.
Efter ulykkede forsøg på at finde min koncentration frem til forelæsningen, giver jeg op og griber atter min telefon. Der er en ny mail i min indbakke. Jeg åbner den, og den er fra Københavns kommune. Der står, at jeg har vundet lodtrækningen, og at andelslejligheden derfor er min. Jeg kan flytte ind hurtigst muligt. Mit hjerte banker og jeg forstår slet ikke, hvad det lige er, der sker. Hvordan går man lige fra at være helt nede i kulkælderen og tænke, at jeg sgu snart giver op og må udvide min boligsøgning til ydre København (et mareridt-scenarie for en, der er født og opvokset på Østerbro!) til at man får et tilbud til ikke bare en – men to fantastiske lejligheder?! Det er her jeg tænker, at der vitterligt er mere mellem himmel og jord.
Efter forelæsningen tager jeg en snak med min kæreste for at diskutere vores muligheder. Lejelejligheden er fantastisk smuk, men den koster også 12.000 kr om måneden. Andelen kræver meget istandsættelse og arbejde, men det vil være en investering, der også betyder, at vi ikke smider 12.ooo kr ud af vinduet til leje hver måned. Som min ven klogt formulerer det: den ene lejlighed er til hjertet, den anden er til hjernen. Fordi vi jo er så rationelle og kloge og aldrig tager dumme og uovervejede beslutninger (LOL!), så valgte vi andelen.
Så spoler vi frem til nu: jeg skrev i går under på salgskontrakten og fik nøglerne, og nu kan jeg officielt kalde mig selv for lejlighedsejer. Hvis man er effektiv, kan man købe en andelslejlighed på seks dage. Jeg føler mig uafsindigt heldig, og jeg er så glad. Vi er i dag påbegyndt renoveringen af lejligheden, og den er klam for at sige det mildt (og i mangel af pænere ord). Jeg har overtaget lejligheden fra en storryger, der vist ikke gik så meget op i udluftning eller rengøring. Vi har i dag vasket lejligheden med grundrens mange gange, og nikotinen løber gult ned af væggene. Jeg er positiv men jeg ved også, at det vil være et projekt, der vil tage meget tid og energi de næste dage, uger, måneder… Hvem ved. Jeg arbejder på en video, der viser processen, og det bliver så sjovt og spændende. Det giver os muligheden for at skabe en lejlighed fra bunden ret meget som vi vil have den. Heldigvis har jeg også forældre, der er geniale til gør-det-selv-projekter, så det bliver en fest. Jeg skal bo med min kæreste i vores egen, lille lejlighed midt i Københavns absolut fedeste område. Jeg er så glad!!!! Stay tuned! xxx <3