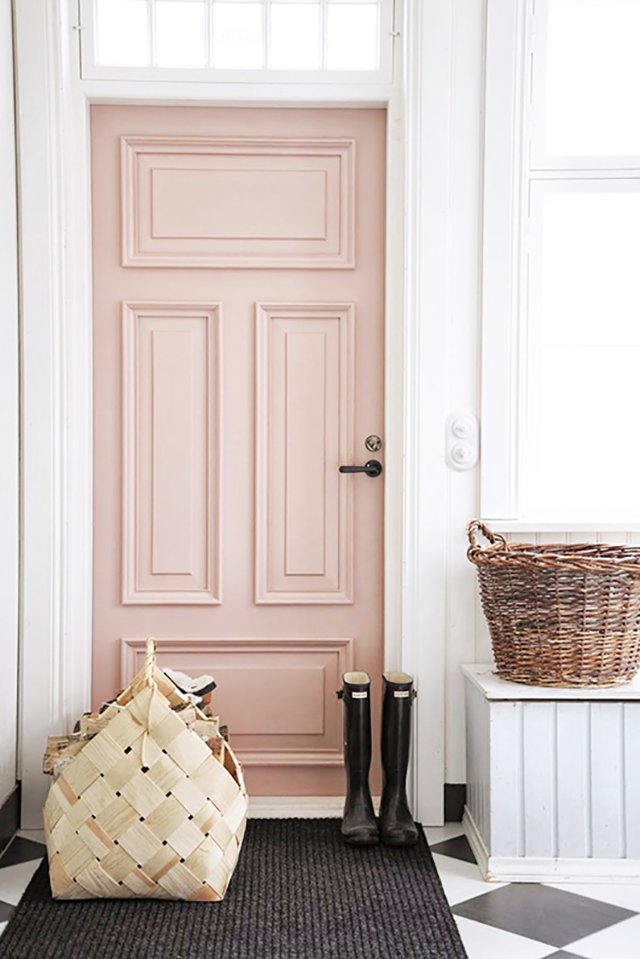 English (Danish in the bottom) Yep, I have been M.I.A once again, and the reason for that is my new apartment. I am still so happy for it, but the happiness is a little outshined by having to renovate it first. After spending approximately six days, 24 hours and a lot of energy of painting, I have learned many things. Especially about myself. One of them being that I really don't like to paint. When I signed the contract and got the keys 12 days ago, I thought to myself that we would have 11 days to paint and get ready and that would mean that we would easily be able to move into the apartment already the 1st of November. It is now the 1st of November, and there is no way that the apartment is ready now. It is quite sad, but on the other hand, my boyfriend and I both agree that it is a better decision to finish everything first before moving in.
I must admit that I have a hard time juggling everything at the moment – university, reading, homework, work, blog AND now renovating an apartment too. While painting and renovating for two weeks I have learned quite a few things, and as mentioned above, one of them is that I don't like to paint. Here are the other things you learn when painting an apartment: 
You probably don't like to paint.
Your friends don't either, so if you want help from them you should not expect it but instead ask directly for it.
You will regret painting and renovating yourself so many times and want to just throw in the towel and pay someone to do it.
Guard yourself with patience because this will take time. And patience. And slow paint strokes with the brush. Very slow…..
It is nice to have a boyfriend to help you out (read: doing all the hard work for you)
You will spend a whole lot of money as paint is god damn expensive.
Paint will be the most boring and expensive thing you have ever bought.
That deadline you try to keep? No way, forget about it. It will take a lot longer time than expected.
Status of right now is that I am almost going crazy. I want to move in already! I am just really hoping that in the end, I will be proud of myself for doing this on my own (or that my boyfriend did it on his own, lol!). Wish us luck!
_________________________________
Så gik der lige for lang tid uden en opdatering herinde once again, og det er altså udelukkende min nye lejligheds skyld, for den opfører sig ikke lige helt, som den burde. Jeg er stadig overspændt og overlykkelig for min nye lejlighed, men glæden er lige nu overskygget af, at den altså skal renoveres og males inden, at den er indflytningsklar. Jeg har haft nøglerle i 12 dage, og jeg havde faktisk satset mod, at min kæreste og jeg ville kunne flytte ind den 1. november. Nu siger kalenderen altså 1. november, og lejligheden er langt fra indflytningsklar.
Det er mildest talt irriterende, men vi er også blevet enige om, at vi hellere vil have alt klar i lejligheden – altså at alt træværk skal males færdig først, for hvis vi flytter ind uden at være helt færdige, får vi det aldrig gjort. Det vil altså sige, at med mindre vi vil leve med gule vægpaneler, så er det altså bare om at male færdig først. Jeg har lært en masse ting ved at renovere og male selv, og den tænkte jeg, at jeg da lige ville dele med jer. Måske I har prøvet det selv og kan sympatisere med mig, eller måske I skal til det om nogle år? Så forbereder jeg jer i hvert fald lige lidt…
Det første jeg har lært er, at jeg virkelig ikke er vild med at male. Det gør det ret svært at male, det giver jo lidt sig selv.
Når man maler, er tålmodighed en rigtig god kvalitet at have eller i hvert fald at bevæbne sig med. Maling tager tid, og strøgene med penslen skal foretages laaaaangsooooomt.
Ligesom at du ikke synes, det er den fedeste aktivitet på jorden at male, så gør dine venner det heller ikke. Forvent ikke deres hjælp og bed eksplicit om den, hvis du vil have den.
Der vil være mange tidspunkter i malerprojektet, hvor du mest af alt bare har lyst til at kaste håndklædet i ringen og betale dig fra hjælpen. Her kommer jeg fra et rigtigt gør-det-selv-hjem, så en sådan nødløsning ville på ingen måde være accepteret…. Ellers havde jeg nok gjort det, haha!
Hvis du ikke har en kæreste, så skynd dig at find en, for det er meget federe at få ham til at male end at gøre det selv.
Maling er overdrevet sindssygt dyrt, så du vil blive ruineret og ikke have råd til møbler bagefter.
Maling vil også være en af de dyreste og på samme tid mest kedelige ting, du nogensinde har brugt penge på.
Den deadline som du optimistisk men realistisk sætter, vil aldrig nogensinde blive overholdt.
Det er nok ikke så svært at udlede fra min tekst, at det her maler-projekt gerne må være færdigt meget snart…. Kryds lige fingre for mig!