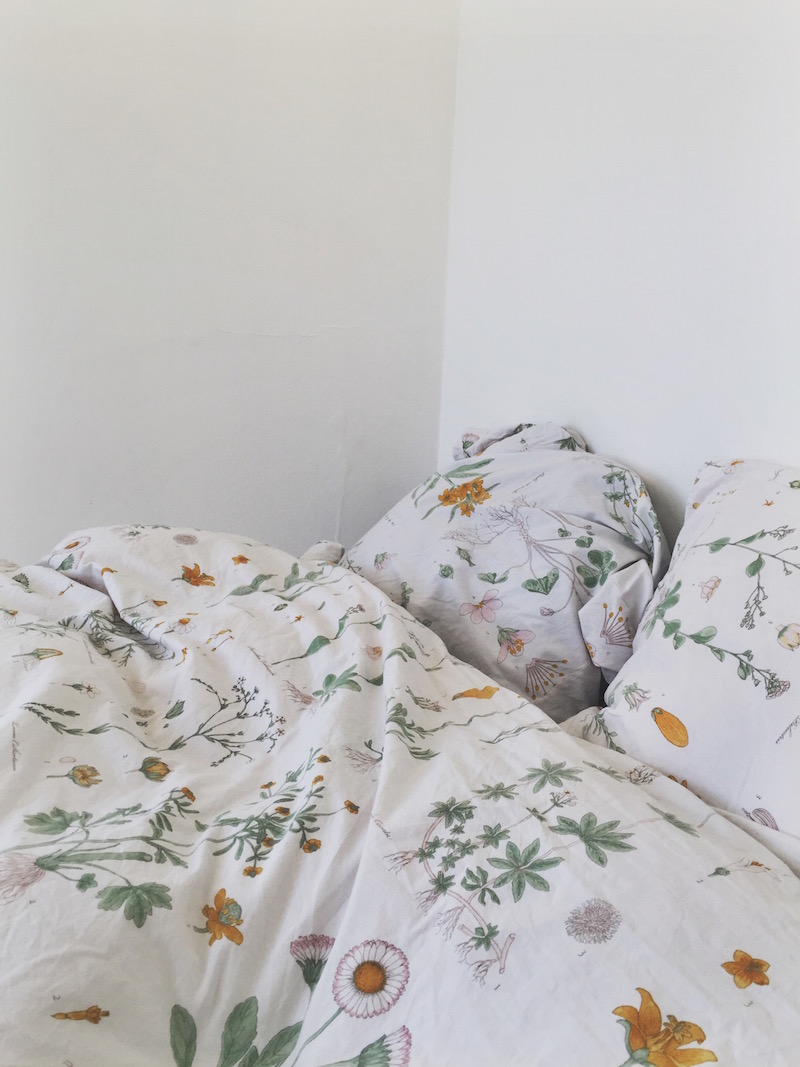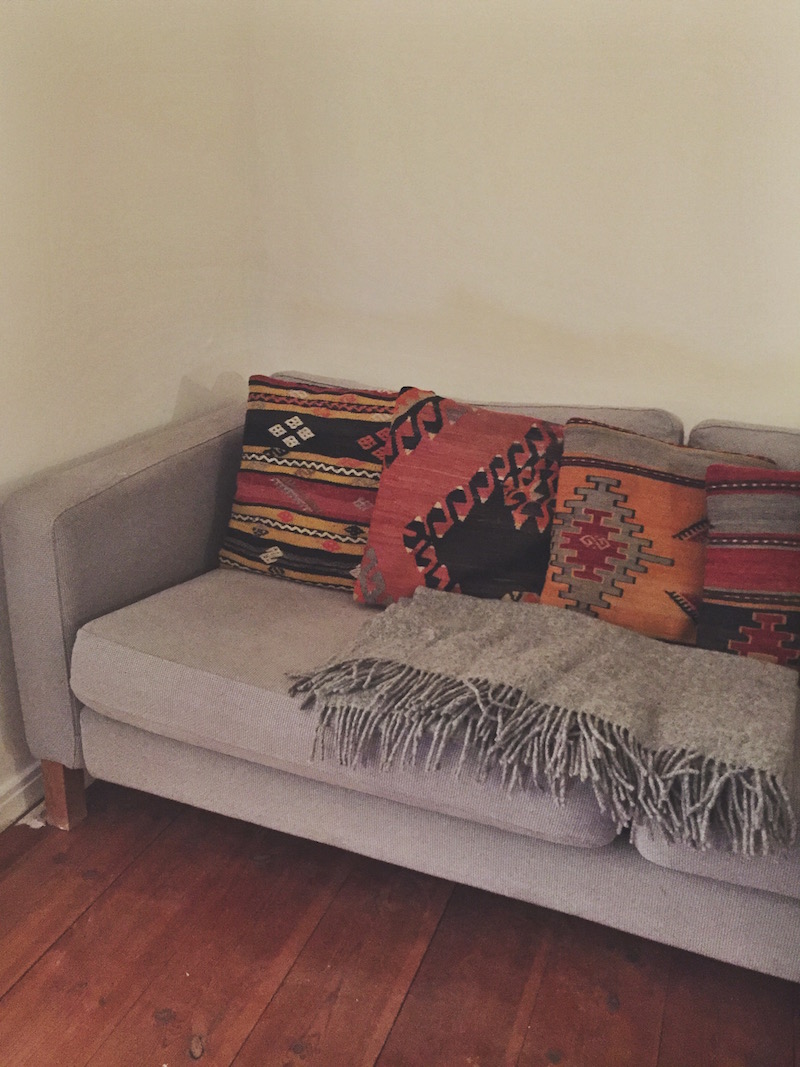 English: (Danish version below) If you have been reading my blog lately, you know that what has taken up most of my time lately is the apartment that I bought in the end of October. If you don't, I wrote a whole blog post about how I am the luckiest girl in the world for getting that apartment. You can read that post right here.
It has been five weeks since I got the apartment, and those five weeks have been all about renovating, renovating and renovating. I was so excited to move in and so tired of renovating. It seemed never ending. It is like, every time we finished one project in the new apartment, another project had to be done. This weekend something amazing happened. That is, we finally moved in. Or as good as. Last week we worked around the clock to get everything ready.
Saturday morning we packed my mom's tiny Volkswagon UP with all of our stuff, and Saturday night we slept here for the first time. Sunday morning we were woken up by the sun and it was just blissful. As I am writing this, I just got home after a busy day at school, and I can't believe that home is now this new apartment. I am now sitting on my couch (first time I own my own couch) with a cup of tea, blogging. Just my idea of a dark, cold, winter Monday night spent well.
The pictures above are two sneak peeks of the new apartment. Can't wait to show you more. In the apartment, we are still missing a lot, but I know from experience that decorating a space takes time.
____________________________
Alt godt kommer til den, der venter. Eller i hvert fald til den, der arbejder hårdt. Hvis du har læst min blog for nylig, ved du, at min nye lejlighed og projekt at renovere den, har taget det meste af min tid. I slut oktober købte jeg min egen lejlighed på Vesterbro. Det kan du læse mere om her.  Lejligheden var tidligere beboet af en psykisk syg mand, der havde røget rigtig mange cigaretter i lejligheden og endda haft bål inden i den for at lave mad. Elektricitieten var nemlig blevet slukket. Det betød, at lejligheden havde brug for rigtig meget grundrens, rigtig meget desinfektion og rigtig meget maling.
Vi renoverede og renoverede, malede og malede i fem uger, og ligeså meget som jeg glædede mig som et lille barn til at flytte ind, ligeså meget hadede jeg at male og renovere. Jeg er ikke særlig handy anlagt. Det har jeg i hvert fald lært efter denne omgang. I weekenden skete det så endelig. Vi kunne flytte ind. Mine forældre var i Kina sidste uge, så jeg kunne låne deres bil. Dette gjorde renoverings-processen en del lettere, fordi jeg kunne køre frem og tilbage med ting og sager.
Lørdag morgen pakkede vi min mors lille UP med alle vores ting, og hele dagen blev ellers brugt på at komme på plads. Møbler har vi ikke mange af, de er stadig i Berlin, så vi bor indtil videre med en sofa, en seng, et spisebord og en bænk. Spartansk. Men hvad mere har vi brug for? Her er fantastisk og jeg er så glad. Mine skuldre er faldet på plads efter uger med for mange om ørene.
Da jeg kom hjem her til aften efter en lang dag på studiet, åbnede døren til min nye egen lejlighed, som jeg endda selv har knoklet for, der var helt smuk, ny og ren, var det ren ekstaste. I skrivende stund sidder jeg og nyder en kop te, en skål med edamamebønner, i min nye sofa. Den første sofa, jeg nogensinde har ejet. Som jeg endda fandt på DBA til 200 kr. Livet er smukt, og så er selv mandage gode. Nu skal jeg se det nyeste afsnit af Divorce sammen med min kæreste. Jeg håber også, at jeres mandag aften er god.