English: I feel pretty lucky that New York City is not really like a travel destination anymore, but more like a third home. In the past two years, I have spent around four months here in total. When I am here, I am not always out doing touristy things. I do feel a bad, sometimes, about not always being active here and experiencing new things. I just got to remember that I have seen most important and exciting things that the city has to offer. Basically, I am allowed to chill and just hang out with my boyfriend, his family, and friends. Which is also nice.
I have already been in NYC for 1,5 week, and I really don't know where time has gone. Here is a little recap of what I have been up to, and how I spend my time in New York City:
____________________________________________________
Dansk: Jeg er nået til et punkt, hvor jeg har været så meget i New York, at det ikke rigtigt er en rejsedestination for mig mere. Bortset fra det, så får jeg stadig dårlig samvittighed, når jeg ikke konstant er ude og lave turist-ting og opleve, når jeg er her. Det er bare sådan, at jeg de sidste to år har været i New York sammenlagt omkring to måneder, og det gør, at jeg har oplevet og set det fleste vigtige steder i byen. Derfor bruger jeg meget af min tid på at gå ture i lokalområdet i Brooklyn, hvor min kæreste er fra. Være sammen med hans familie og venner. Spise (lidt for meget) god mad.
Så er der også det, at jeg lige nu er midt i en eksamensperiode. Det har tvunget mig til, de sidste par dage virkelig at få skrevet på den eksamen, jeg skal aflevere den 10. januar. Hvilket unægteligt sætter en stopper for en masse turistoplevelser. Det er svært at blive distraheret og lave en masse overspringshandlinger. Heldigvis har jeg en stamcafe, hvor jeg har sat mig ned for at fokusere på bare et skrive. Nå, her er lidt billeder, udover dem jeg har lagt på Instagram, fra mine dage i New York. Jeg har været så heldig med vejret. Fra i dag er det dog blevet rigtig koldt, men det passer jo perfekt i forhold til, at jeg skal bruge min tid på eksamensskrivning og ikke på at nyde byen.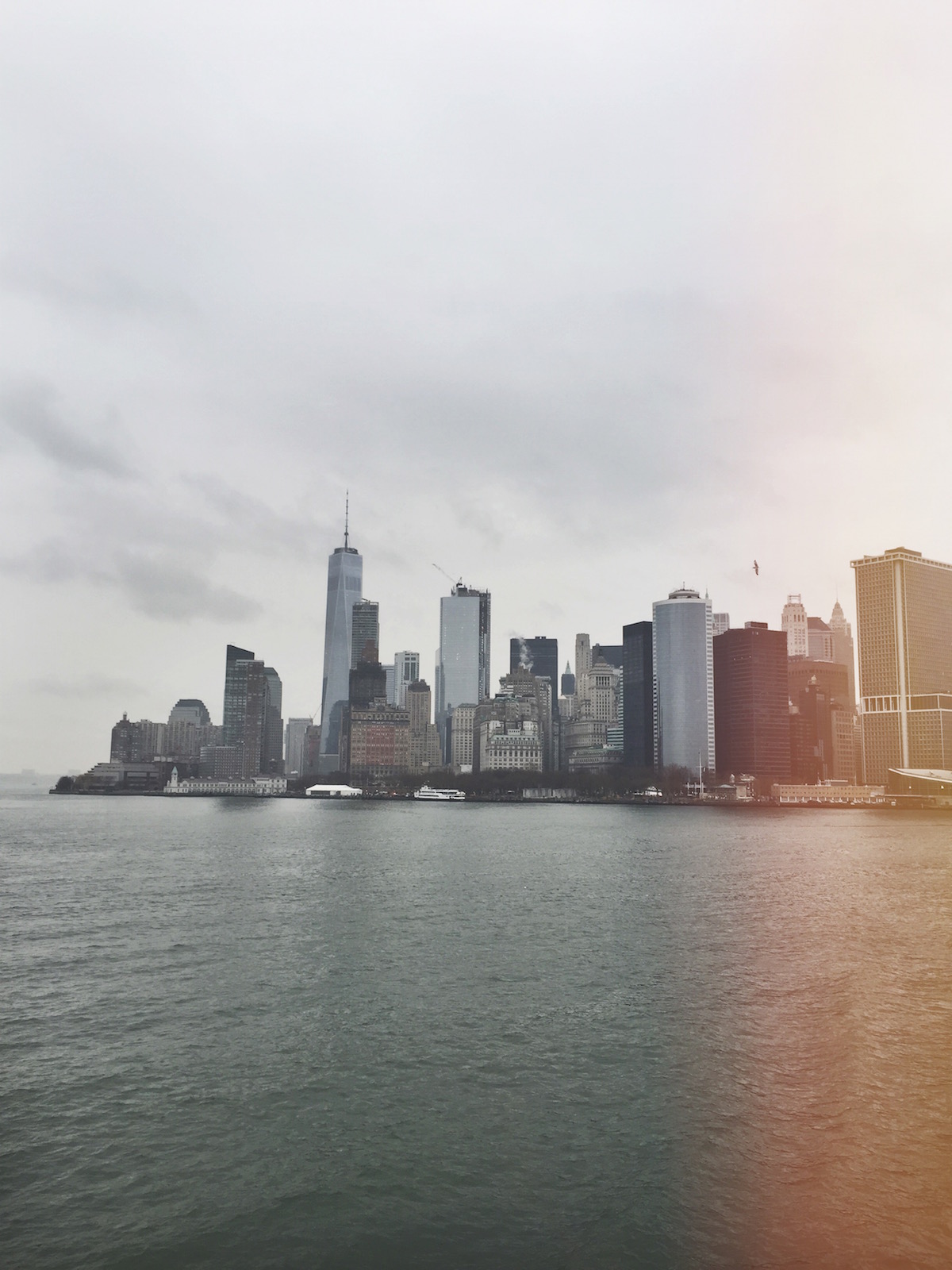 We took the ferry to Staten Island. It is free, it only takes 20 minutes each way and it offers great views of New York City and the Statue of Liberty.
Forleden tog vi færgen til Staten Island. Dette er et ret smart trick, for færgen er gratis. Desuden giver den et perfekt view af New York og Frihedsgudinden. Færgen tager cirka 20 minutter hver vej og afgår hver halve time.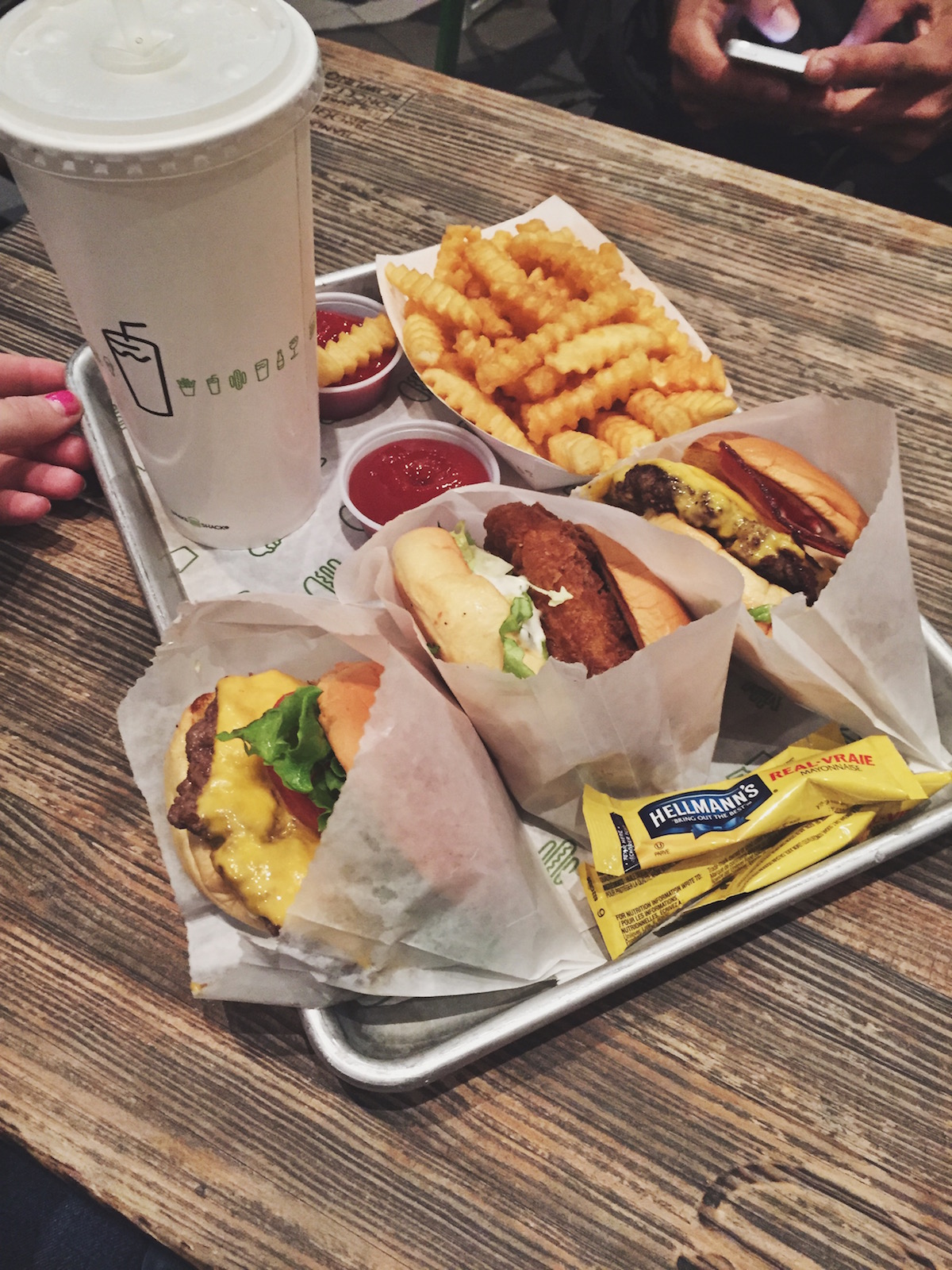 A visit (or two!) to Shake Shack is a must every time I am in NYC.
Et besøg (eller to!) hos Shake Shack er et must, hver gang jeg er i New York. Dog har København nu fået Yoburger, der er næsten lige så gode som Shake Shack, så det gør min craving lidt mindre.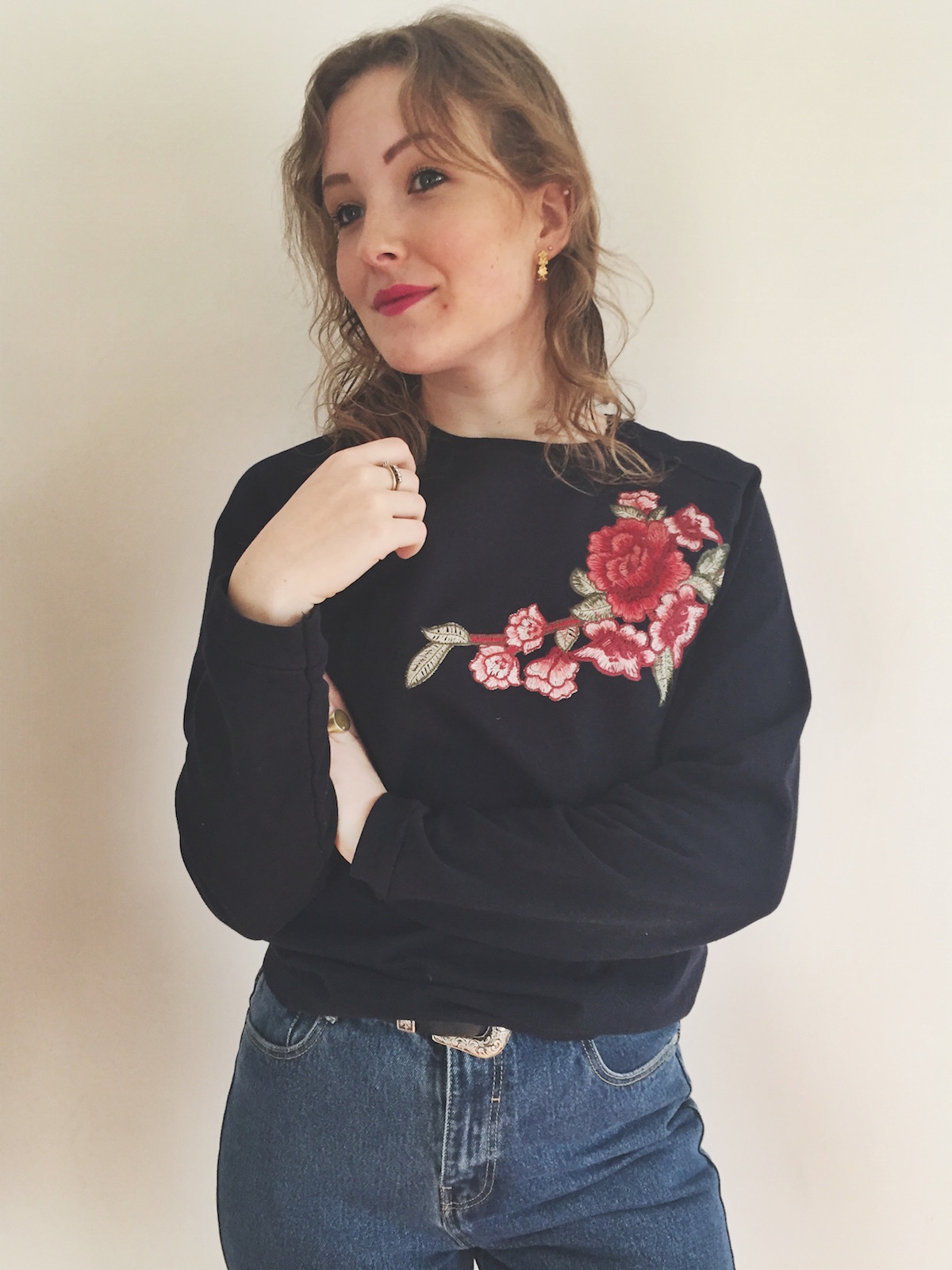 Right before I left Copenhagen, I did a little shopping. One of the items I got is this shirt from Zara with embroidered flowers. I think it is really nice.
Lige inden jeg tog af sted, kom jeg til at shoppe lidt gaver til mig selv. Blandt andet denne trøje fra Zara med broderede blomster på.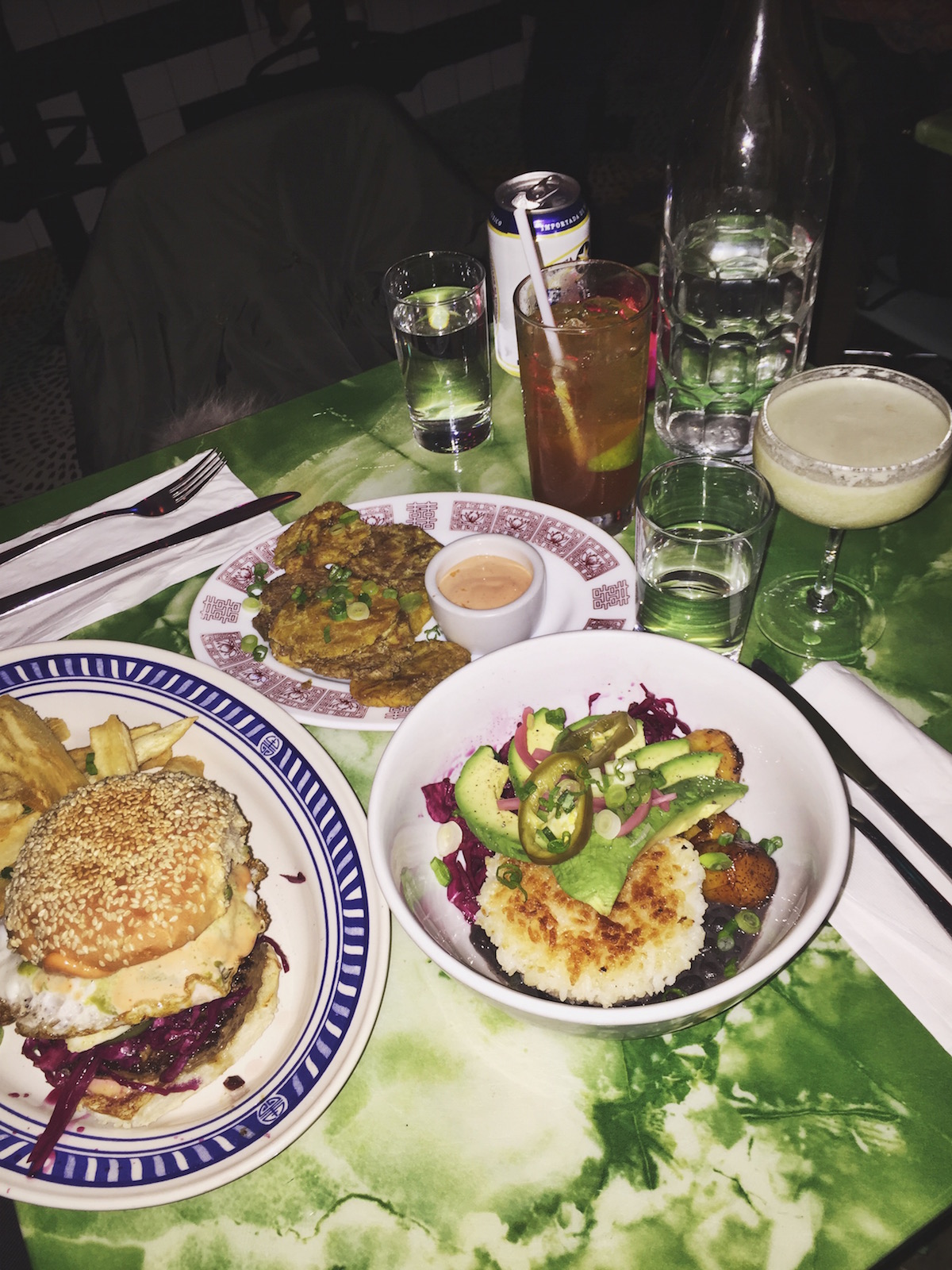 Dinner and drinks in Williamsburg. I love Williamsburg.
Dinner og drinks i hippe Williamsburg.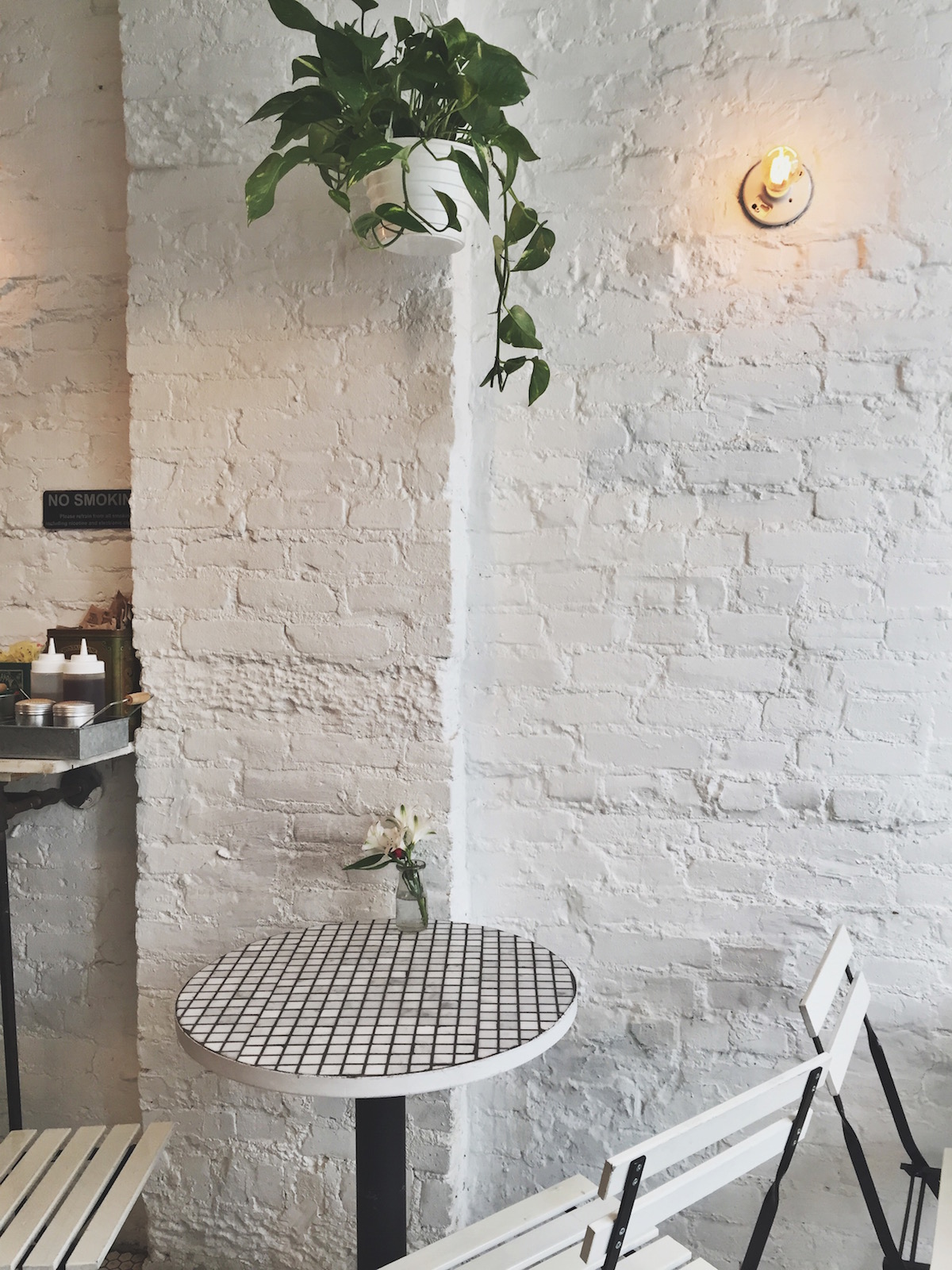 And coffee and cake in Williamsburg. Williamsburg is definitely one of my favorite places in the City.
Og kaffe og kage i hippe Williamsburg. Williamsburg er en af mine yndlingsbydele i New York. Her er dejlig afslappet og hipt og minder lidt om Berlin.