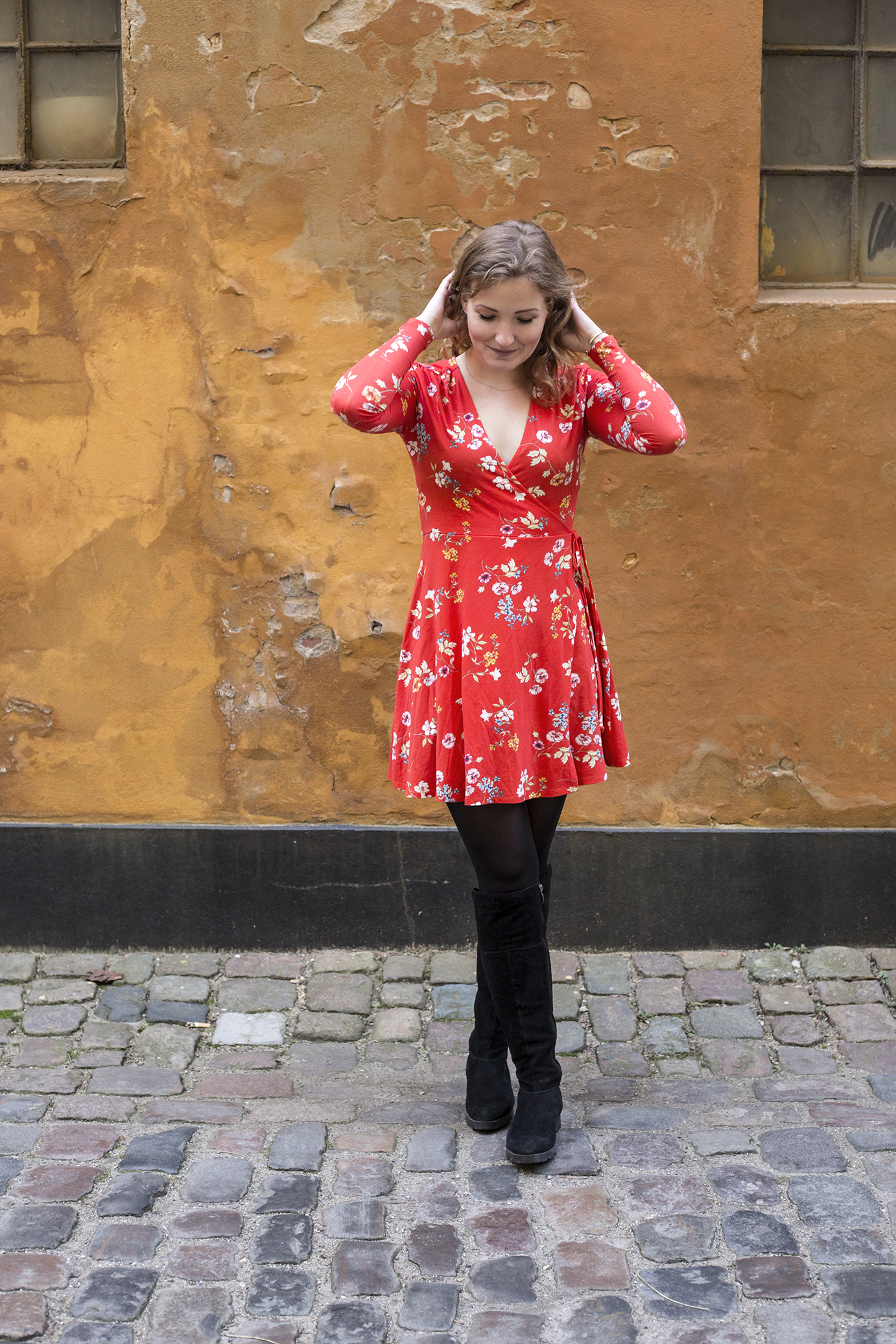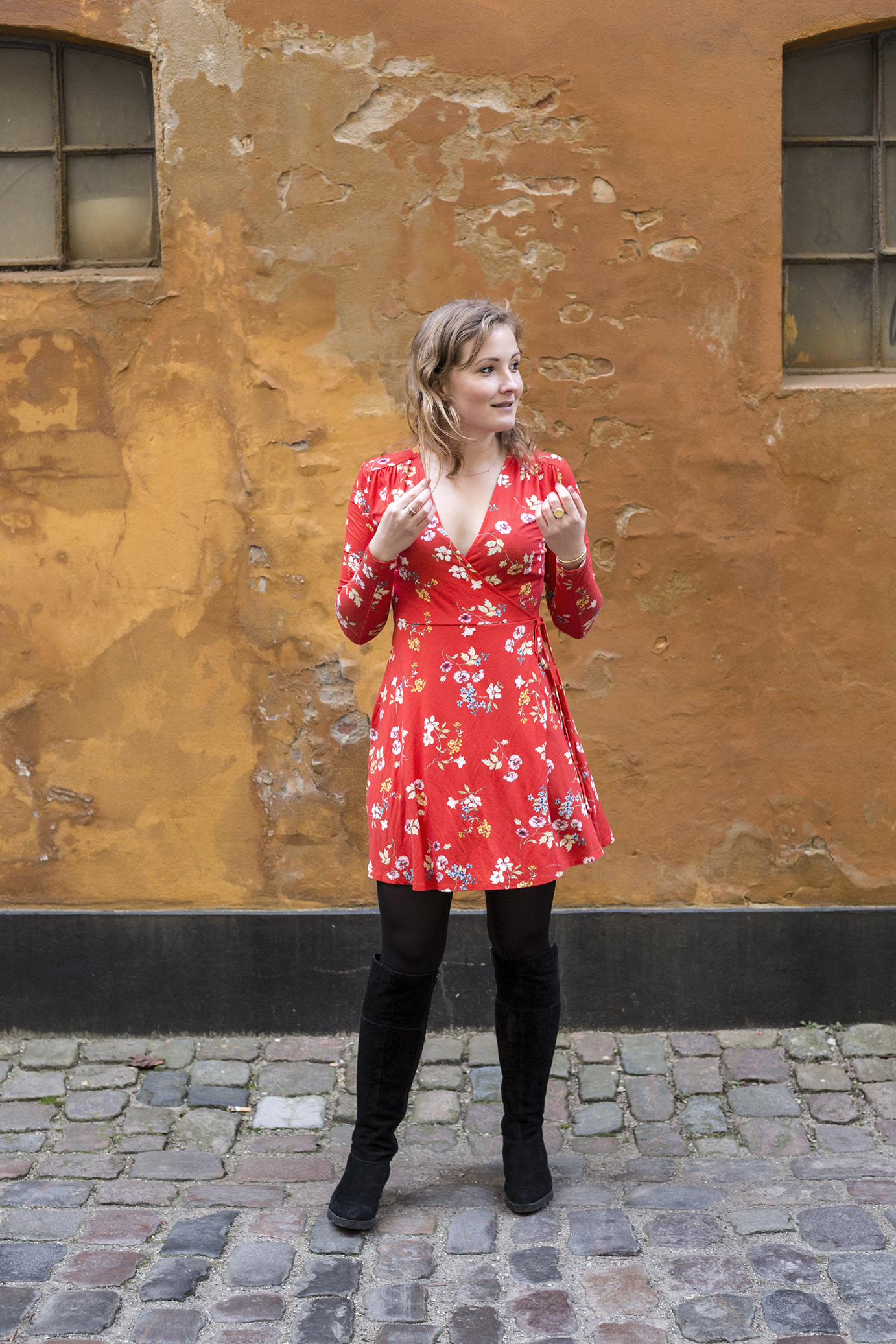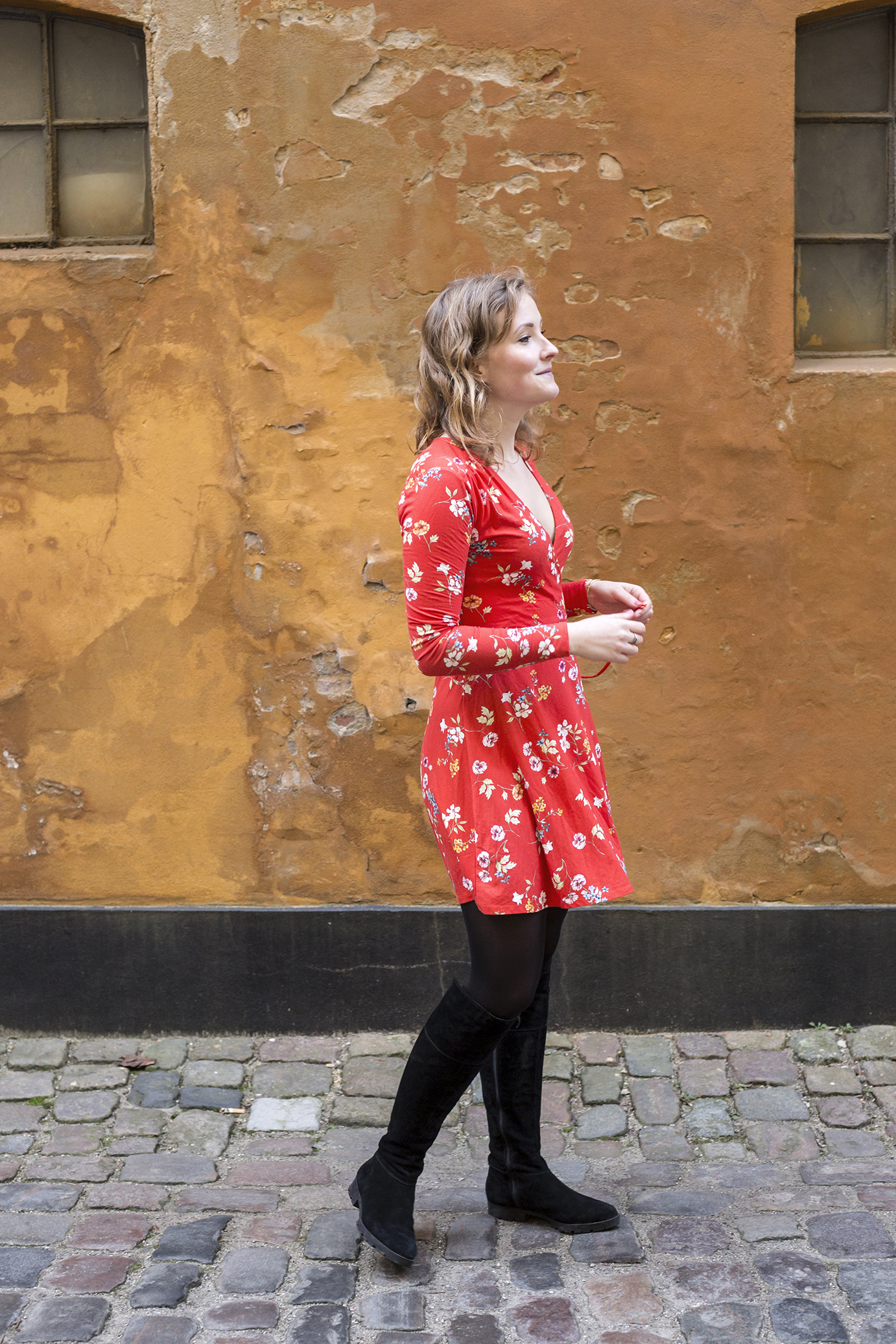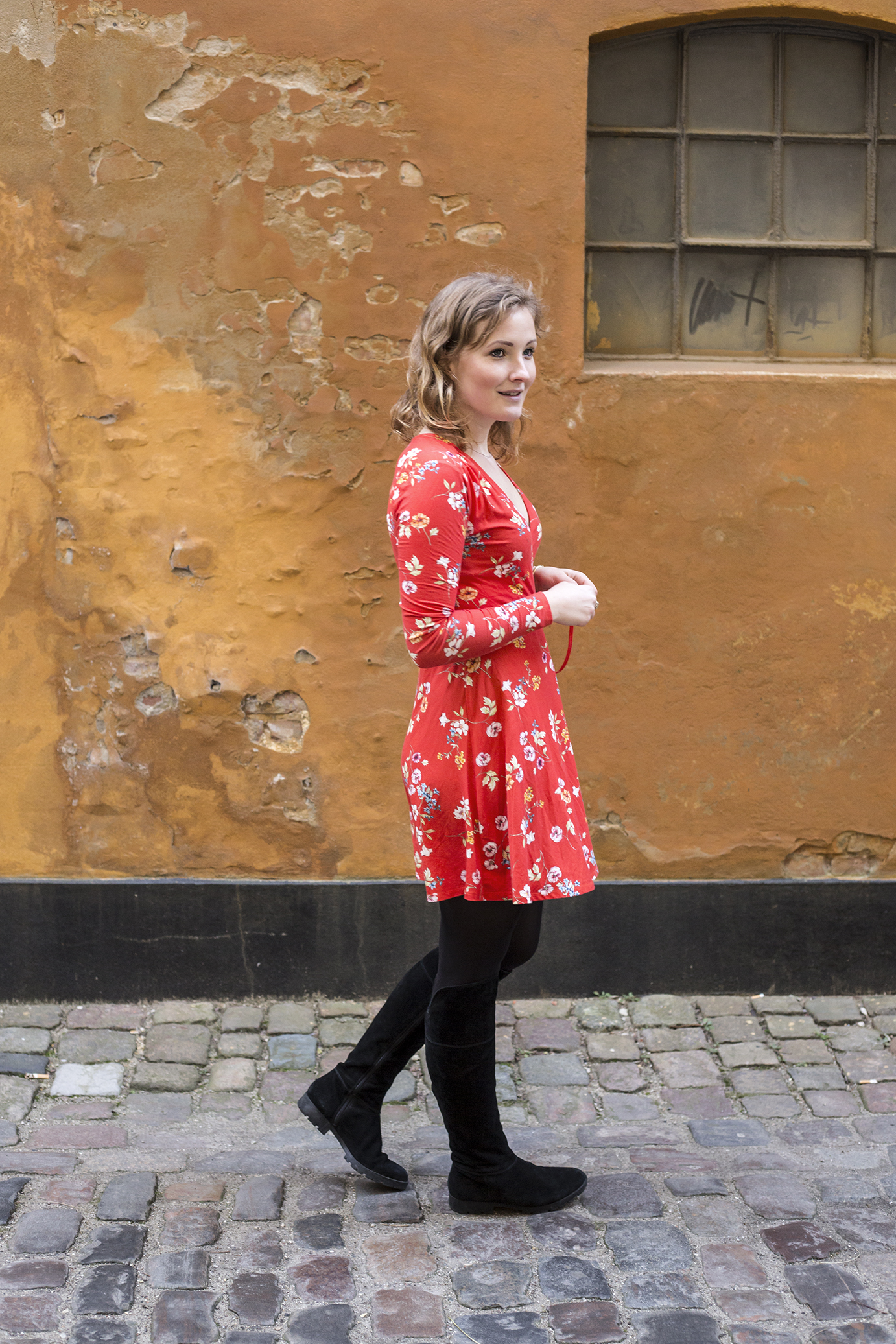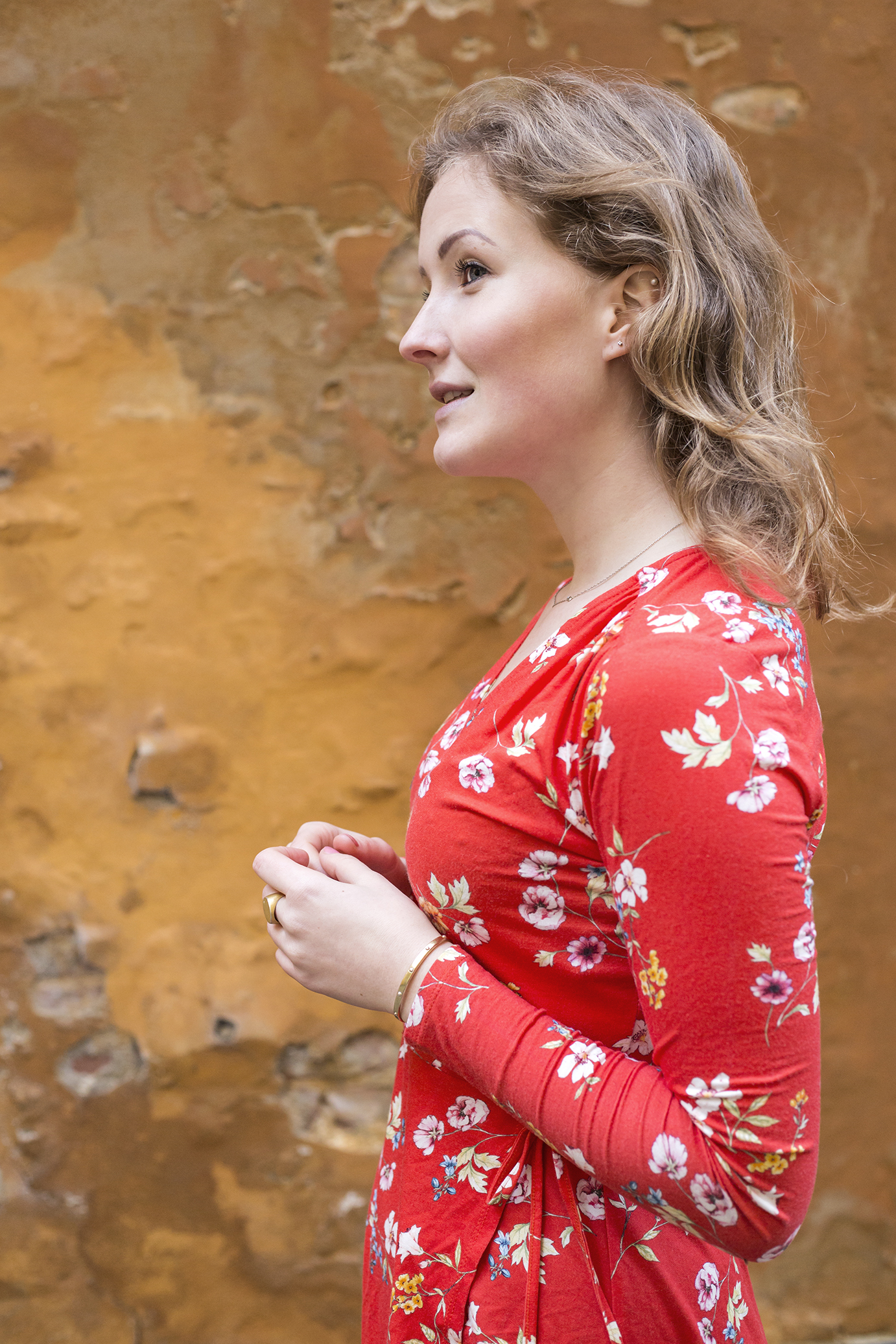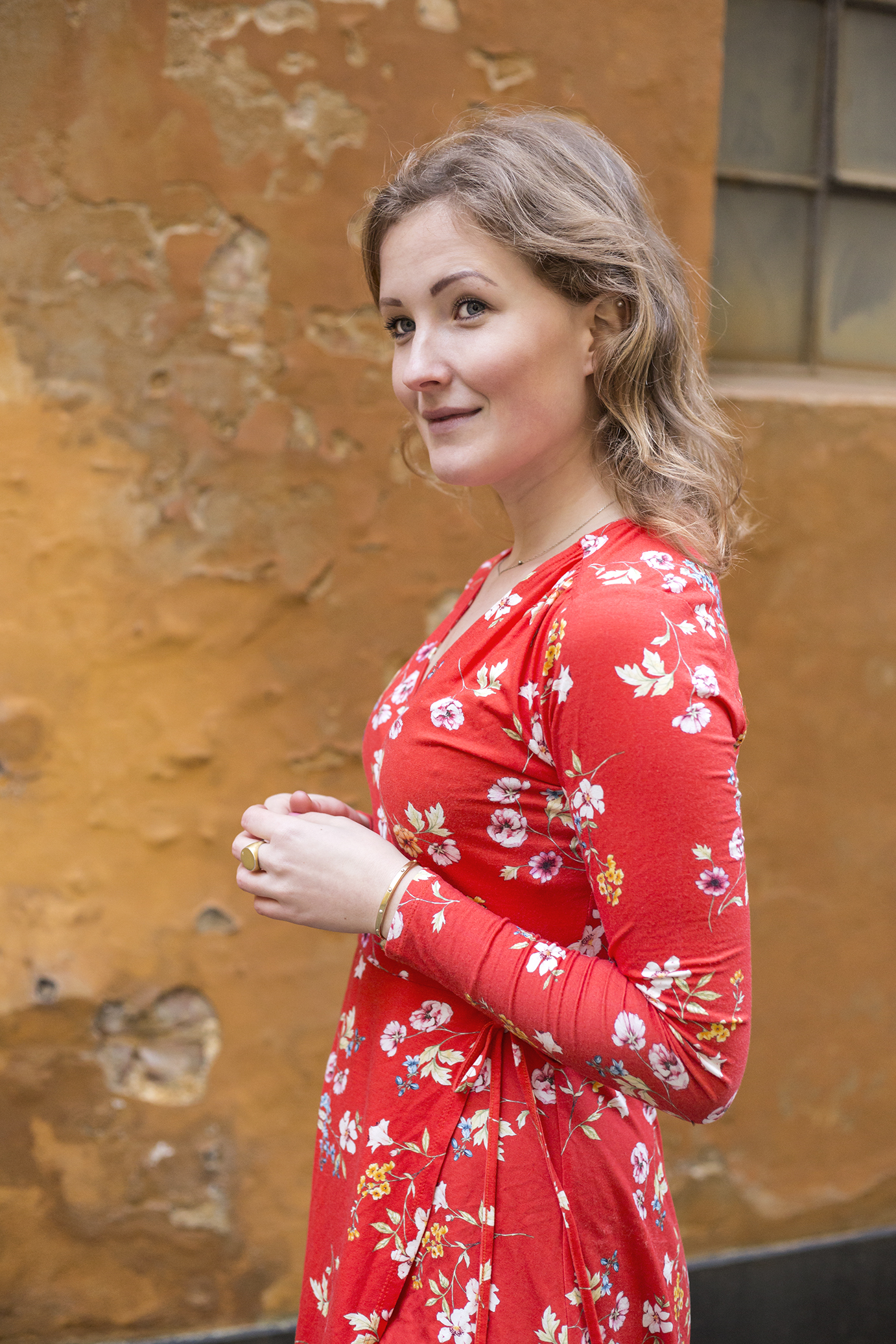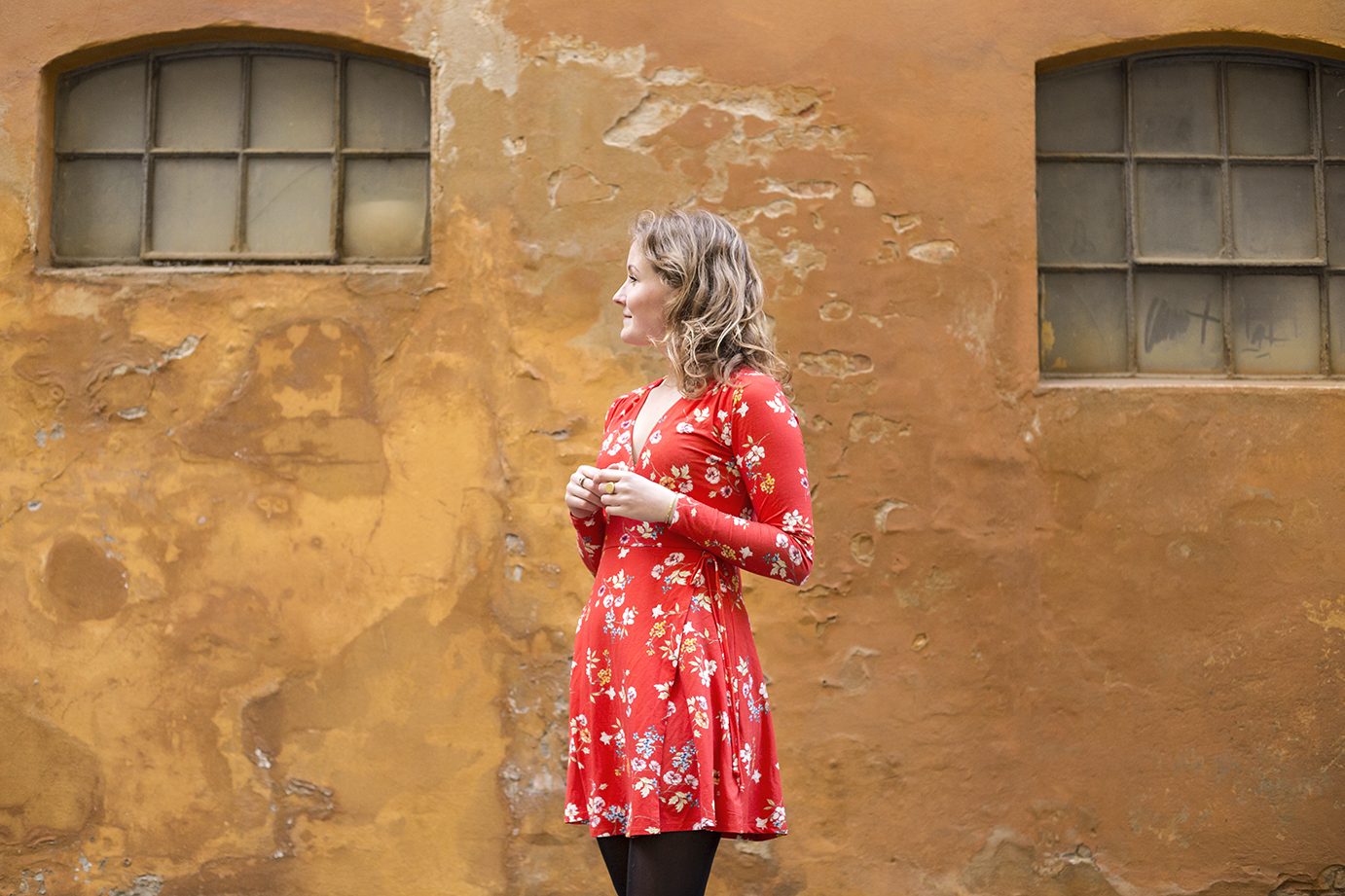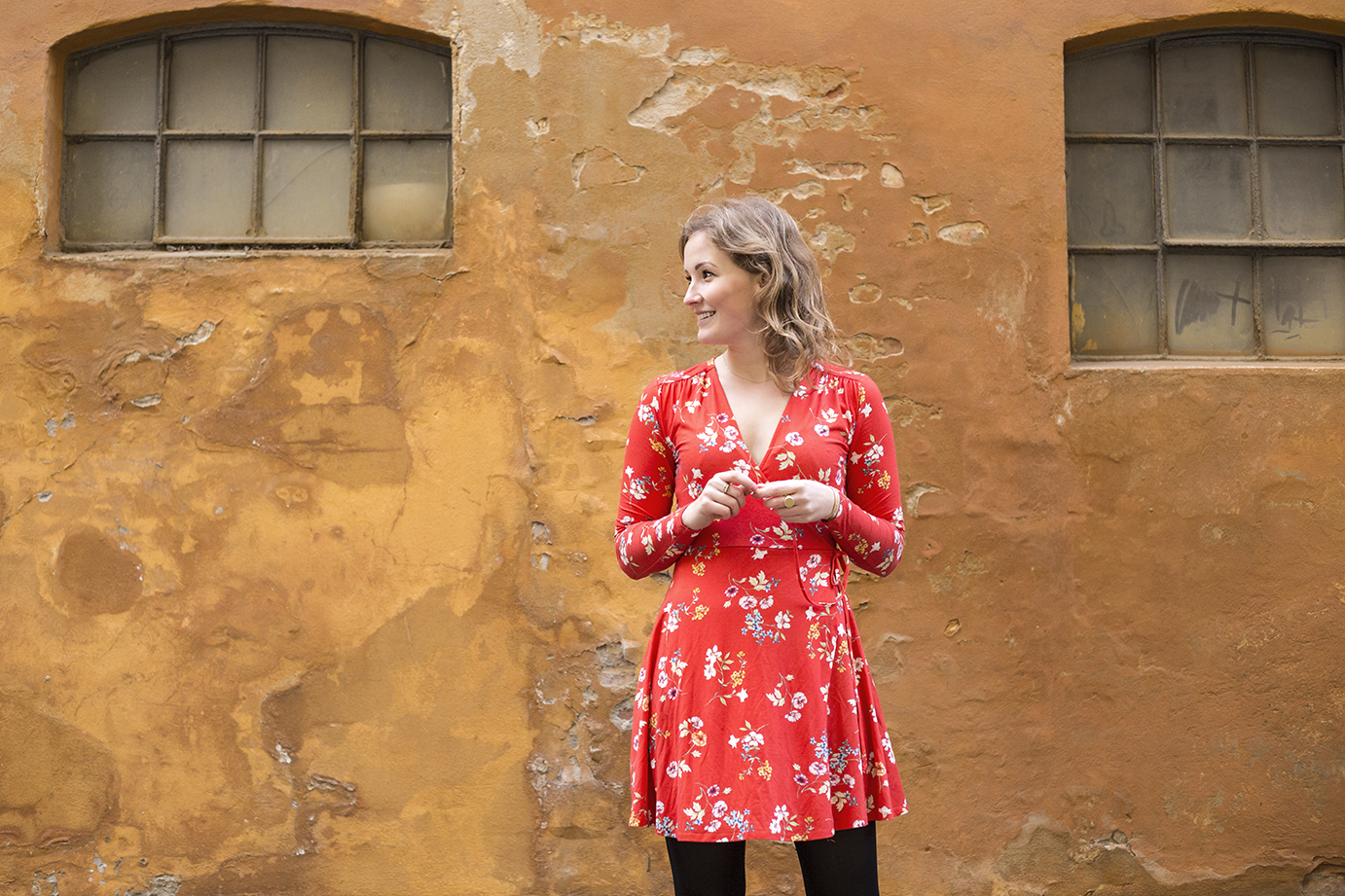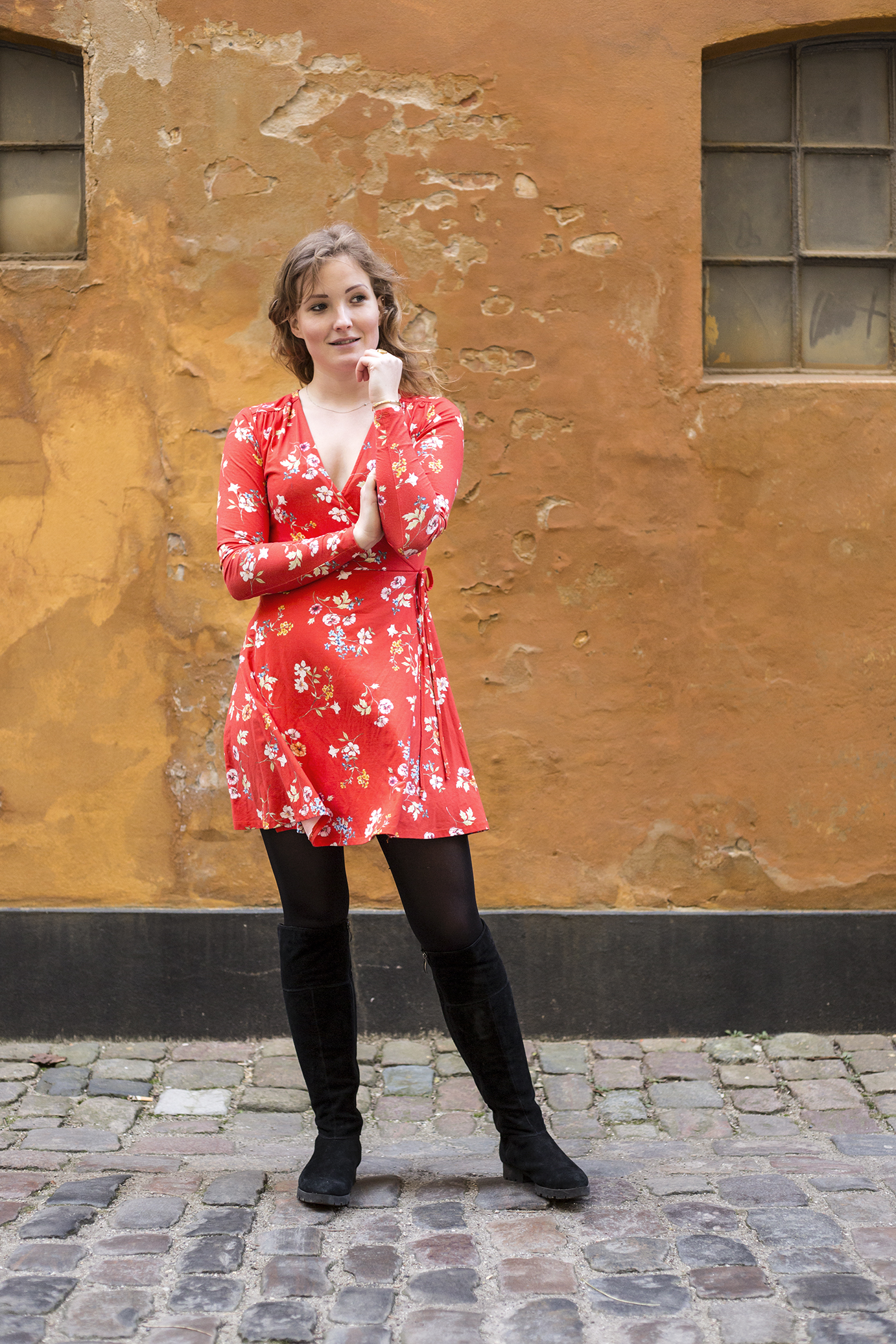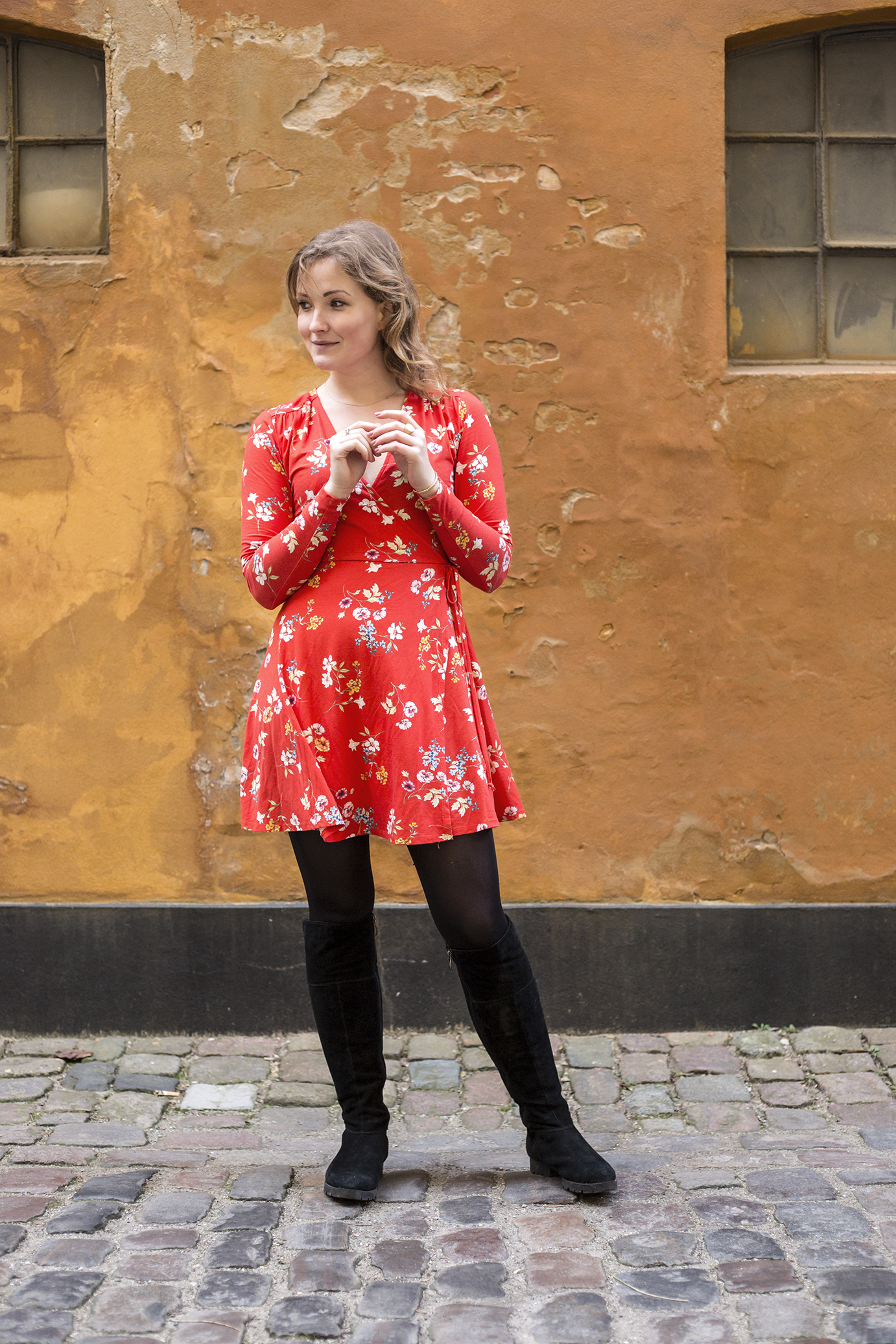 Photos by Martina Lanotte Photographer. Dress from ASOS (affiliate link)
DANISH VERSION BELOW: Winter, sleep and a little update: I've had some quite weird days ever since I got back from New York exactly a week ago. First, I tried to beat jet lag which was really a bitch this time. That ended up very badly. Somehow I slept 18 hours and scared my family, boyfriend, and friends because they couldn't reach me a whole day. Not recommendable! Waking up and seeing that it is 9.30 pm was not fun at all.  Then, to beat that, I stayed awake for 24 hours. Not fun either. My parents helped me to stay awake, though. They came to my apartment and we got some practical things done.
Then Monday came along. I spent the whole day being nervous for my first oral exam at university the day after. I studied the whole day. Tuesday came, and I was so nervous. Usually, I don't get that nervous. I think it was because it has been three and a half years since I had my last oral exams. Luckily, it went well and I was so happy afterwards. Not it is Wednesday, I am chilling and trying to check off a few points from my to do list. I am editing a video that I shot in New York which will be up soon! Stay tuned for that 😉
___________________________________________
Og så var det onsdag igen, og jeg forstår ikke hvor tiden flyver hen. Pludselig er det en uge siden, at jeg kom hjem fra New York. Jeg har haft nogle underlige dage. På den ene side laver jeg jo ikke rigtigt noget, fordi jeg har læseferie. Så flyder dagene altså hurtigt sammen, når man ikke har nogle faste projekter. Først mistede jeg jo en hel dag på at sove 18 timer i streg. Det kan ikke anbefales. Især ikke, hvis man gerne vil bibeholde et godt forhold til sine forældre….
Derefter holdt jeg mig vågen i 24 timer. Det kan på den anden side heller ikke anbefales. Når man hører om, at frarøvelse af søvn var Stasis yndlingstoturmetode, kan jeg godt se, at det er effektivt, for man bliver jo skør i bolden af det. På den positive side hjalp mine søde forældre med at holde mig vågen. På den måde fik jeg, med deres hjælp, ordnet en masse praktiske ting i lejligheden.
Så kom mandag. Jeg skulle til min første mundtlige eksamen på universitetet tirsdag, så jeg prøvede at være en god studerende og terpede og samt øvede den tale, jeg skulle fremføre, om og om igen. Jeg ringede også desperat til min skuespiller-veninde, der er aktiv i Arvingerne lige nu. Jeg spurte hende: "hvordan lærer man ting uden ad?". Hun svarede tørt: "øver dem om og om igen." Okay, så. Ligesom vægttab er der vist desværre ikke nogle hurtige mirakelløsninger på det problem.
Tid til eksamen. Jeg var nervøs langt udover det sædvanlige. Jeg skød skylden på, at det altså er over tre et halvt år siden, at jeg var til mundtlig eksamen sidst. Der blev jeg student. Så følte jeg mig også gammel på samme tid. Jeg klarede den heldigvis til UG og fik 10. Jeg havde været tilfreds med mindre, så det var jo bare en mega succesoplevelse for mig. Så lærte jeg også, at mundtlige eksaminer faktisk ikke er så slemme. Det når jeg nok at glemme til næste gang. Næste gang er desværre allerede på mandag. Det er så også den sidste eksamen for dette semester. Hvordan har I det med mundtlige eksaminer?