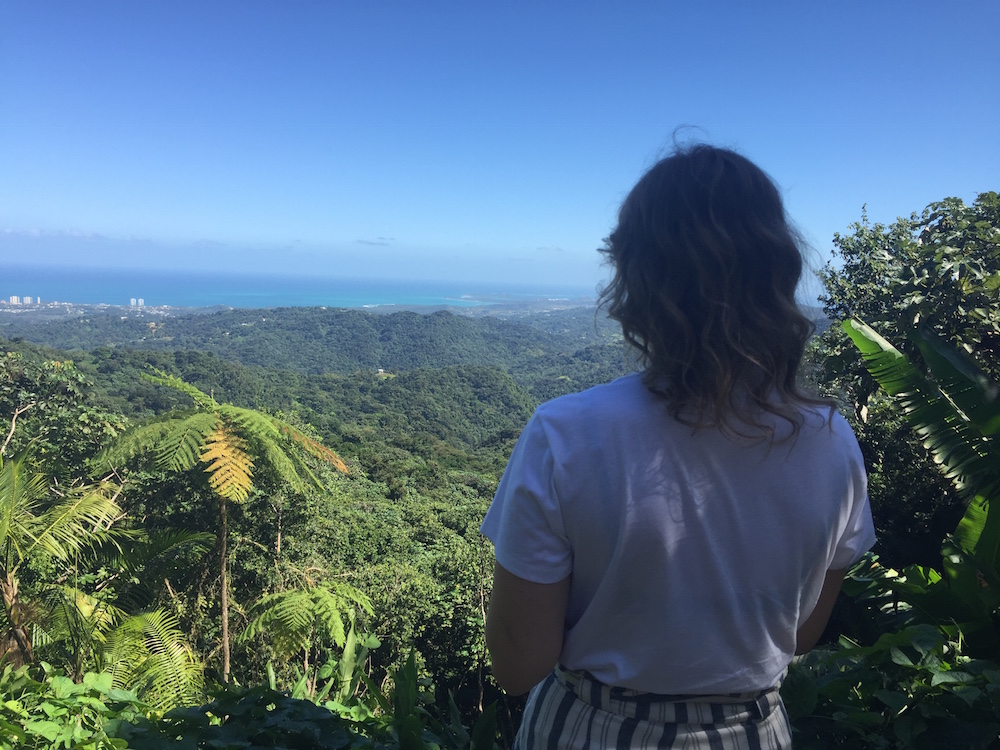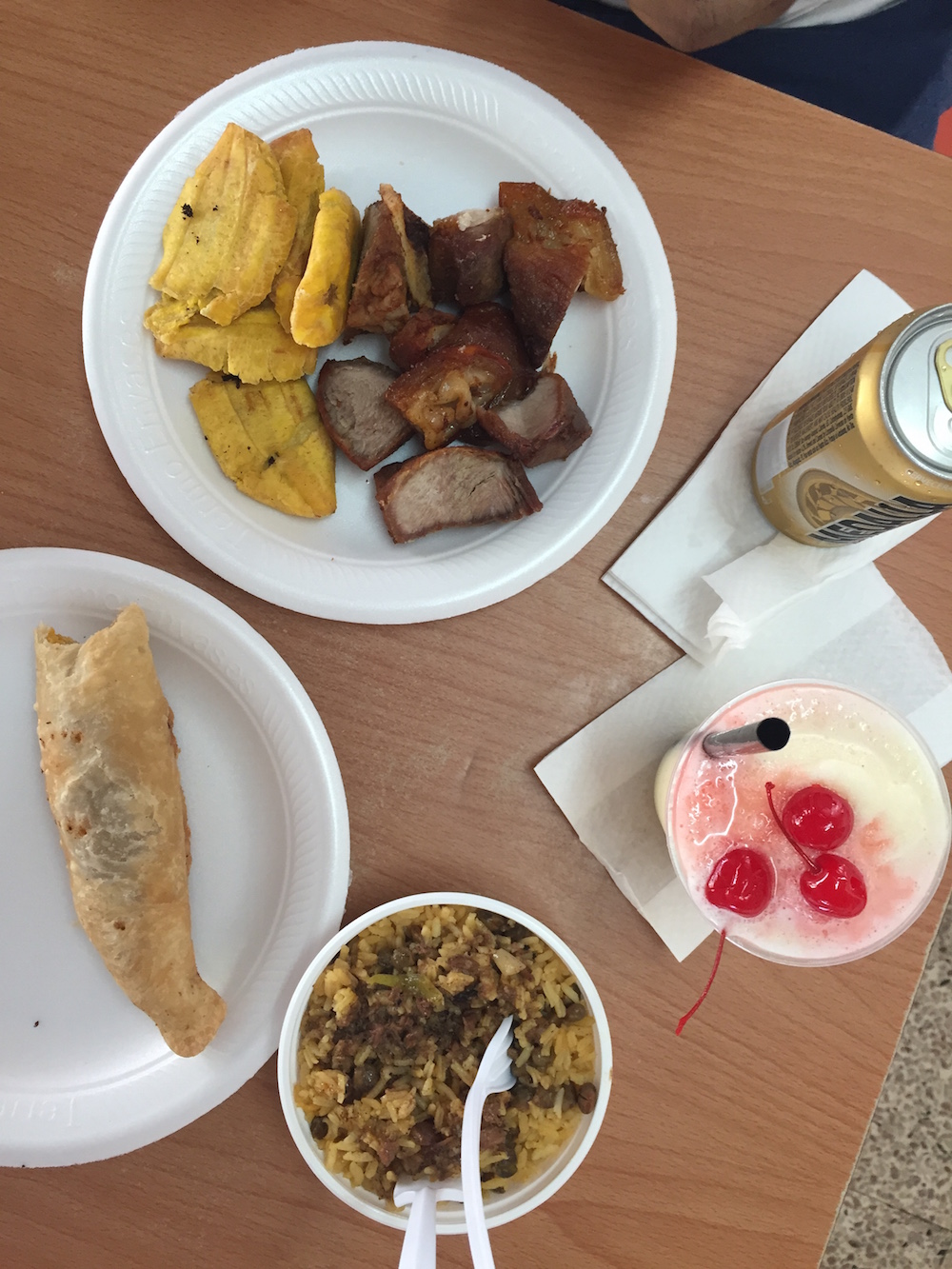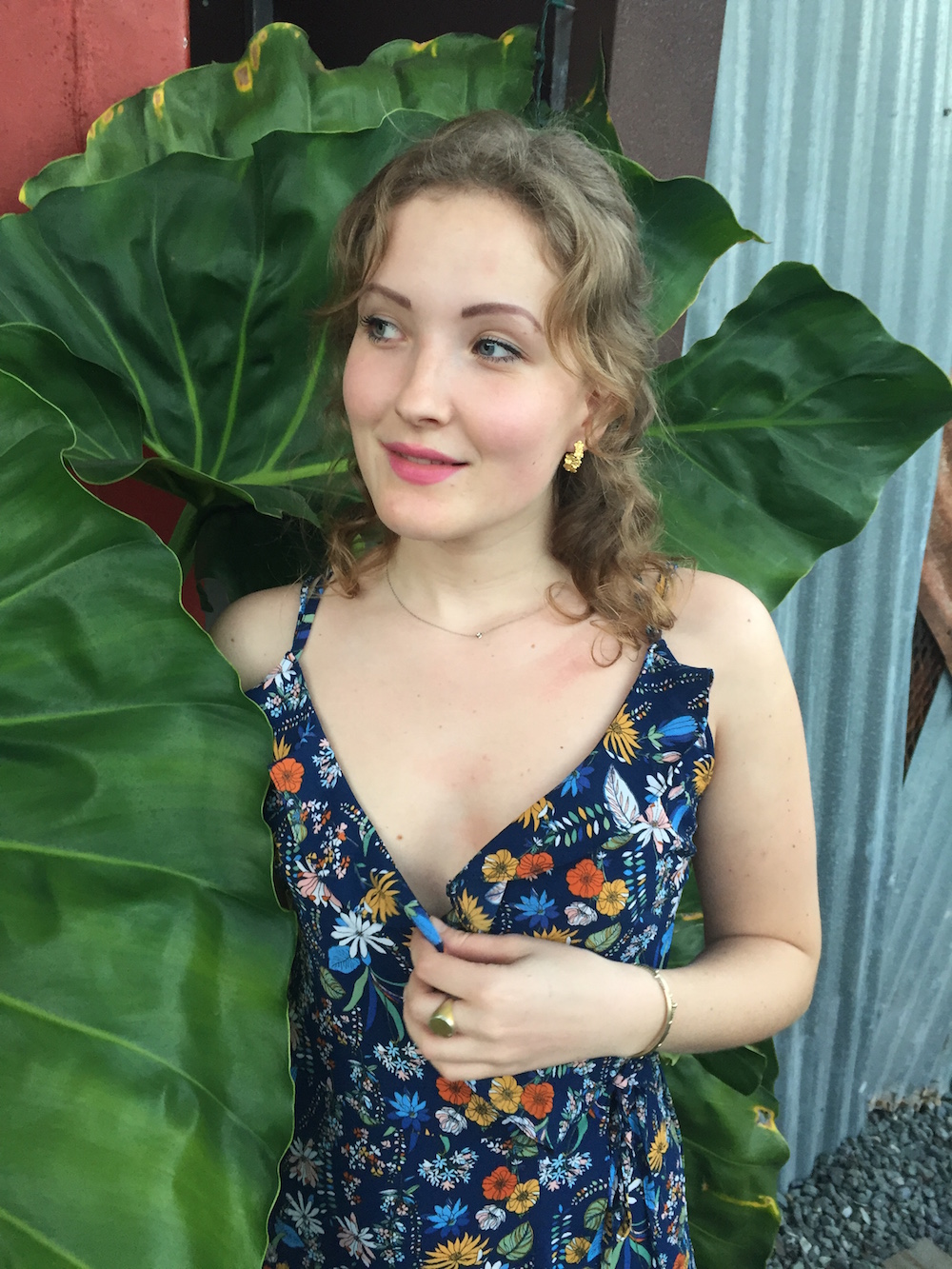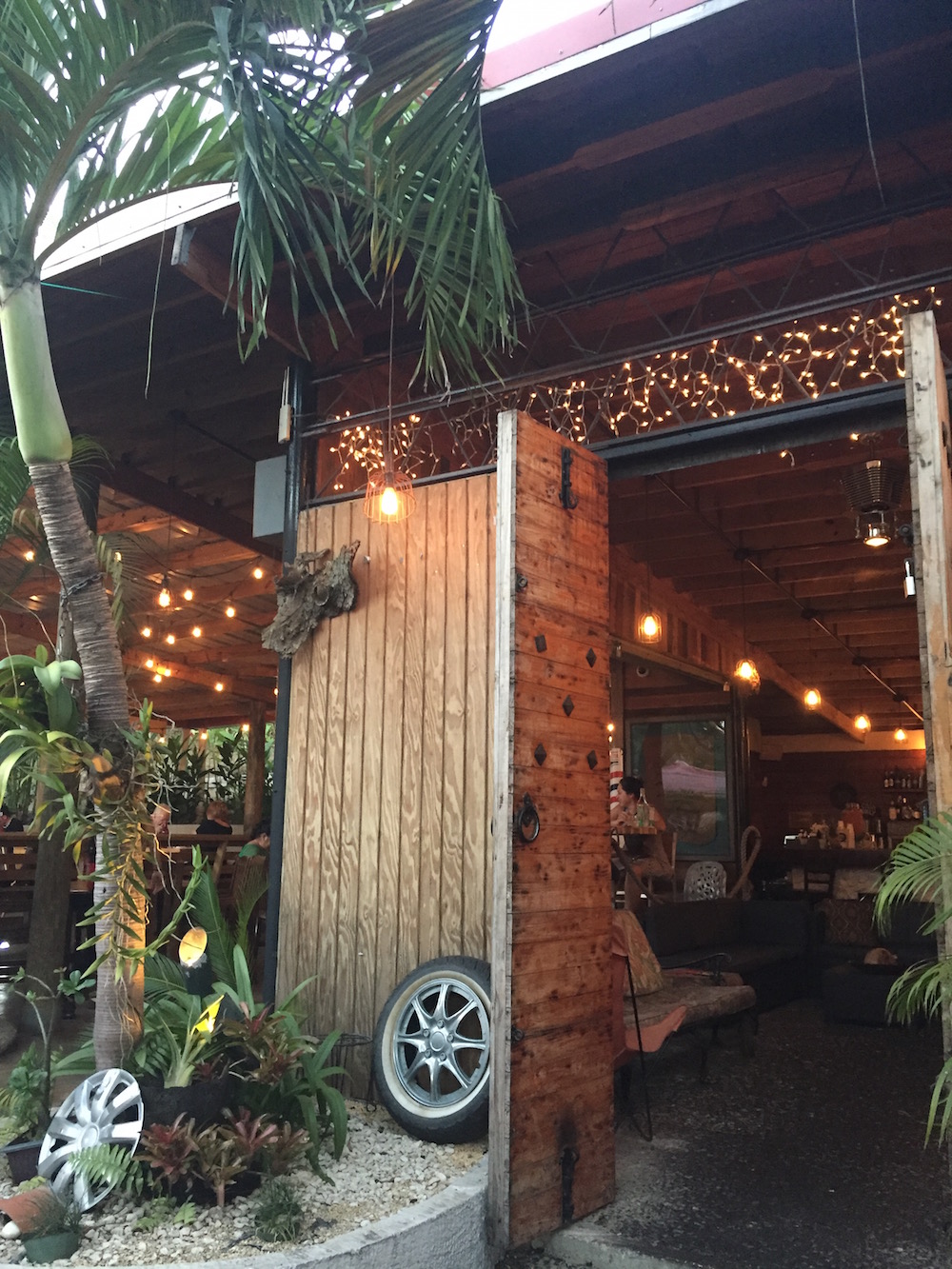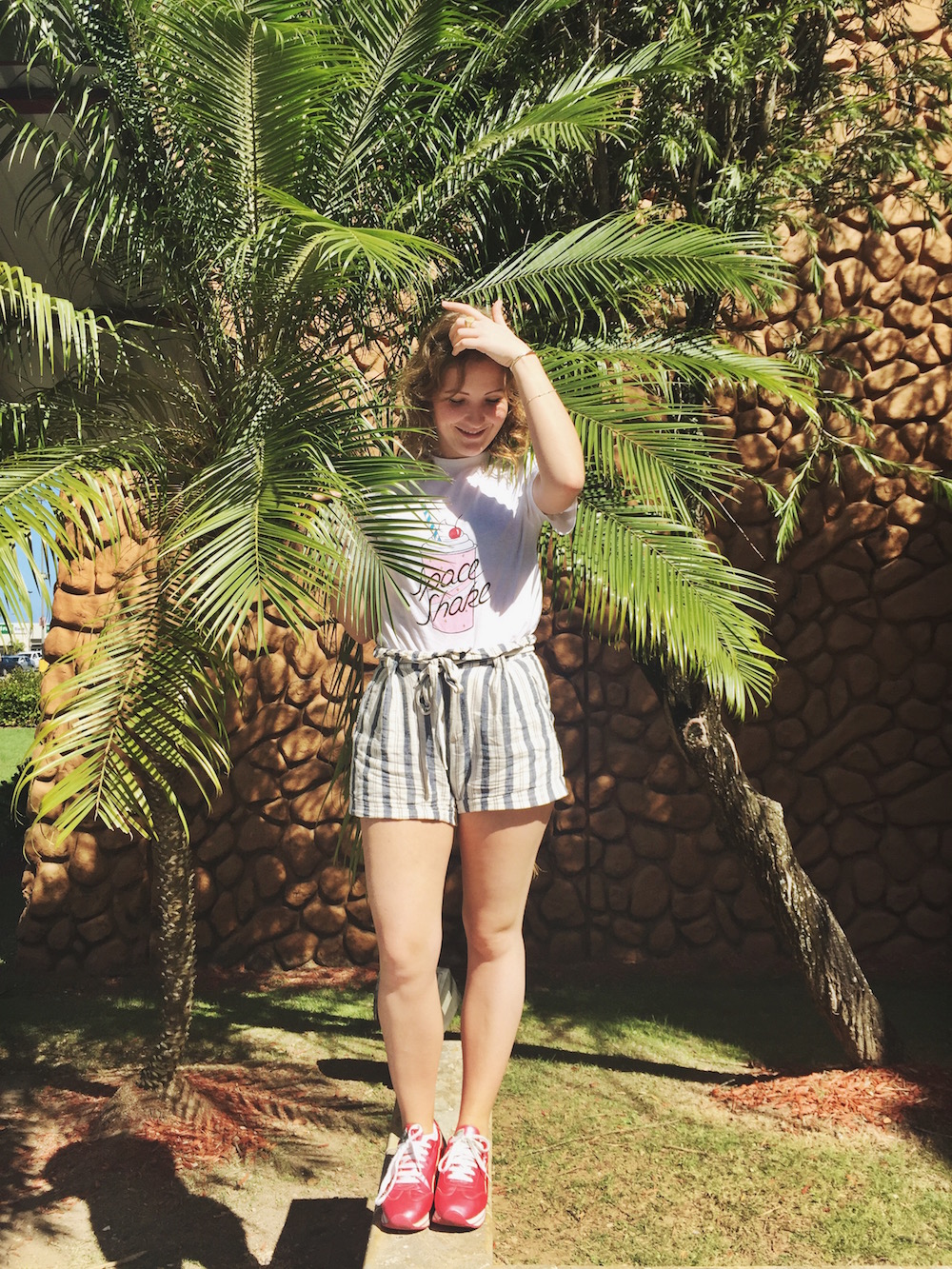 DANISH VERSION BELOW. Life is good! And Puerto Rico is treating us well. I arrived Wednesday after a very long flight from London. With the bad airplane luck I have had lately, my flight was delayed four hours out of London. Luckily, there was a great lounge, so it was okay to just sit and have coffee and do some work before flying.
I have been here four nights, and it has been the typical vacation for me. Only staying one night at each hotel, move on and go to the next place in order to experience as much as possible. So far our itinerary has taken us all over the island. The first night we stayed close to the airport because I arrived so late. Jet lag woke me up at 5 in the morning. We rented a car and made our way to El Yunque rain forest. In the rain forest, we hiked to a waterfall. It made us sweat, but it was beautiful. In the waterfall, I wasn't wearing my bikini but decided to take off my shoes and go in, anyway. On my way to walk, I manage to slip and fall in with my whole body. Not my proudest moment and everyone around me started laughing. Luckily, it was so hot that I dried up quickly, haha!
The day after, we woke up early and took the one hour ferry to Culebra, a small island east of Puerto Rico. We spent a night here and went to the famous Flamenco Beach. The day after we took the ferry back to Puerto Rico and drove to Ponce, a seriously beautiful colonial city. I will definitely do a travel guide to Ponce in a later post!
I planned on posting this post yesterday, but wifi hasn't been my best friend. We are now at one of the most (if not THE) beautiful hotels, I've ever stayed at. Stay tuned! <3
__________________________
DANSK: Life is good! Og Puerto Rico er endnu bedre end forventet. Her er smukt, varmt, fyldt med palmer og god mad. Så bliver det vist ikke bere. Jeg ankom onsdag aften. Selvfølgelig, med det fly-held (eller manglende fly-held), jeg har haft på det sidste, var flyet fire timer forsinket. Jeg måtte derfor vente et par timer i London.
Jeg har været i Puerto Rico fire nætter nu. På trods af det, har vi virkelig været på farten og formået at hoppe rundt og opleve en hel masse. Jeg spurgte min kæreste, om vi mon nogensinde vil kunne blive en hel dag på et hotel uden at lave noget. Han svarede, at vi kunne prøve, men at vi nok ikke ville kunne klare det. Folk rejser forskelligt. Nogle søger udelukkende afslapning, at dase på en strand eller en pool. Det er ikke os. Jeg bliver rastløs, sveder i solen og bliver desuden solbrændt, selvom jeg har solcreme på.
Vi lejede en bil vores første dag her, og har oplevet cirka halvdelen af øen nu. Vi tog en meget tidlig morgen-færge til øen Culebra, der ligger øst for Puerto Rico. Culebra er desuden en ø, som de lokale selv tager til, når de har en fri-dag, fordi der er så smukt. Vi besøgte den verdenskendte strand, Flamenco Beach, der klart levede op til dens omdømme.
Vi tog desuden en tur op i bjergene til regnskoven El Yunque. Her vandrede vi i 40 minutter for at nå ud til et vandfald. Jeg havde ikke badetøj på men besluttede alligevel at soppe i vandfaldet. Min kæreste fik overbevist mig om at prøve at gå længere ud i vandfaldet, og inden jeg ser mig om, glider jeg og falder i vandet. Med alt mit tøj på. Alle grinede og heldigvis kunne jeg også selv se det sjove i mit lille stunt. Heldigvis tørrede mit tøj hurtigt igen.
Vi besøgte også byen Ponce, som var så smuk, at den fortjener sit eget rejse-guideindlæg. Jeg planlagde at dette indlæg skulle udkomme i går, men wifi har ikke været med mig. Derfor i dag. Nu er vi altså ankommet til prikken over i'et – et hotel, der nok vinder prisen over det vildeste sted, jeg nogensinde har boet. Hotel Horned Dorset Primavera i Rincon. Tjek min Insta-story på @carolinesoelver for at se, hvad jeg taler om. Jeg vender stærkt tilbage med et hav af billeder herfra, for her er virkelig for smukt.