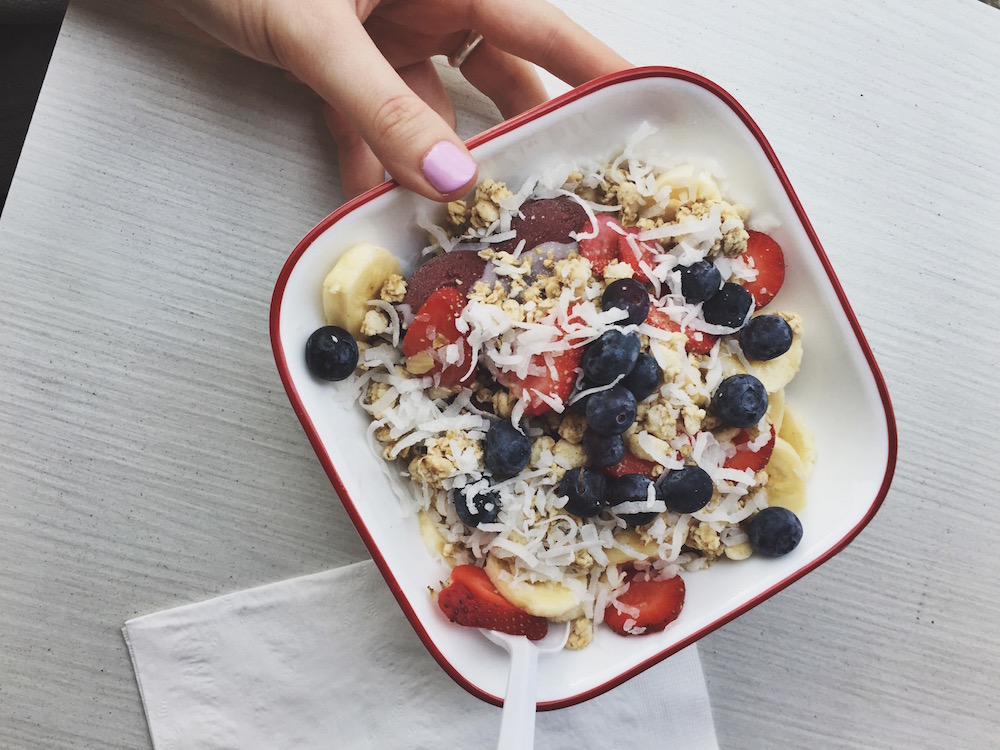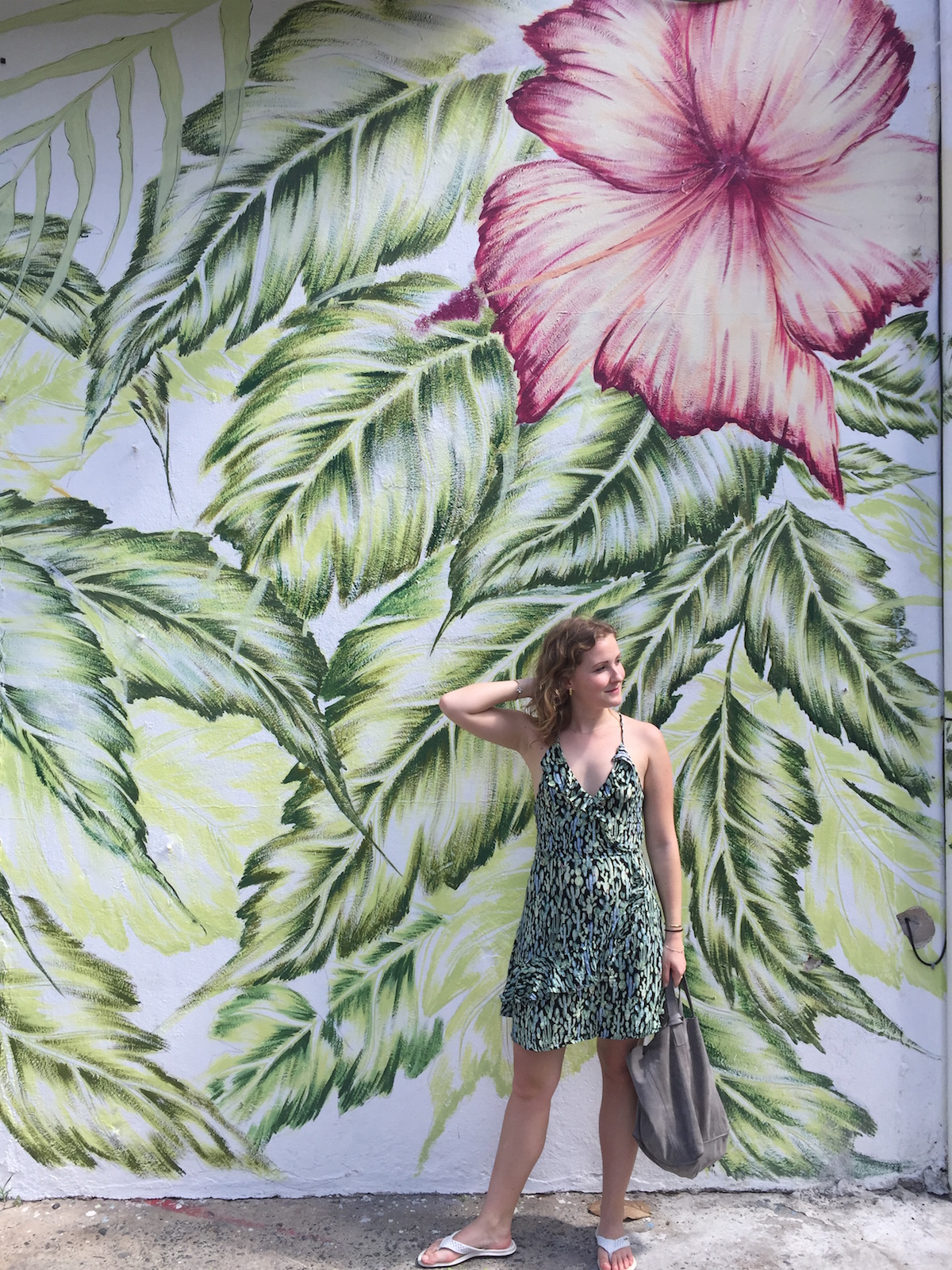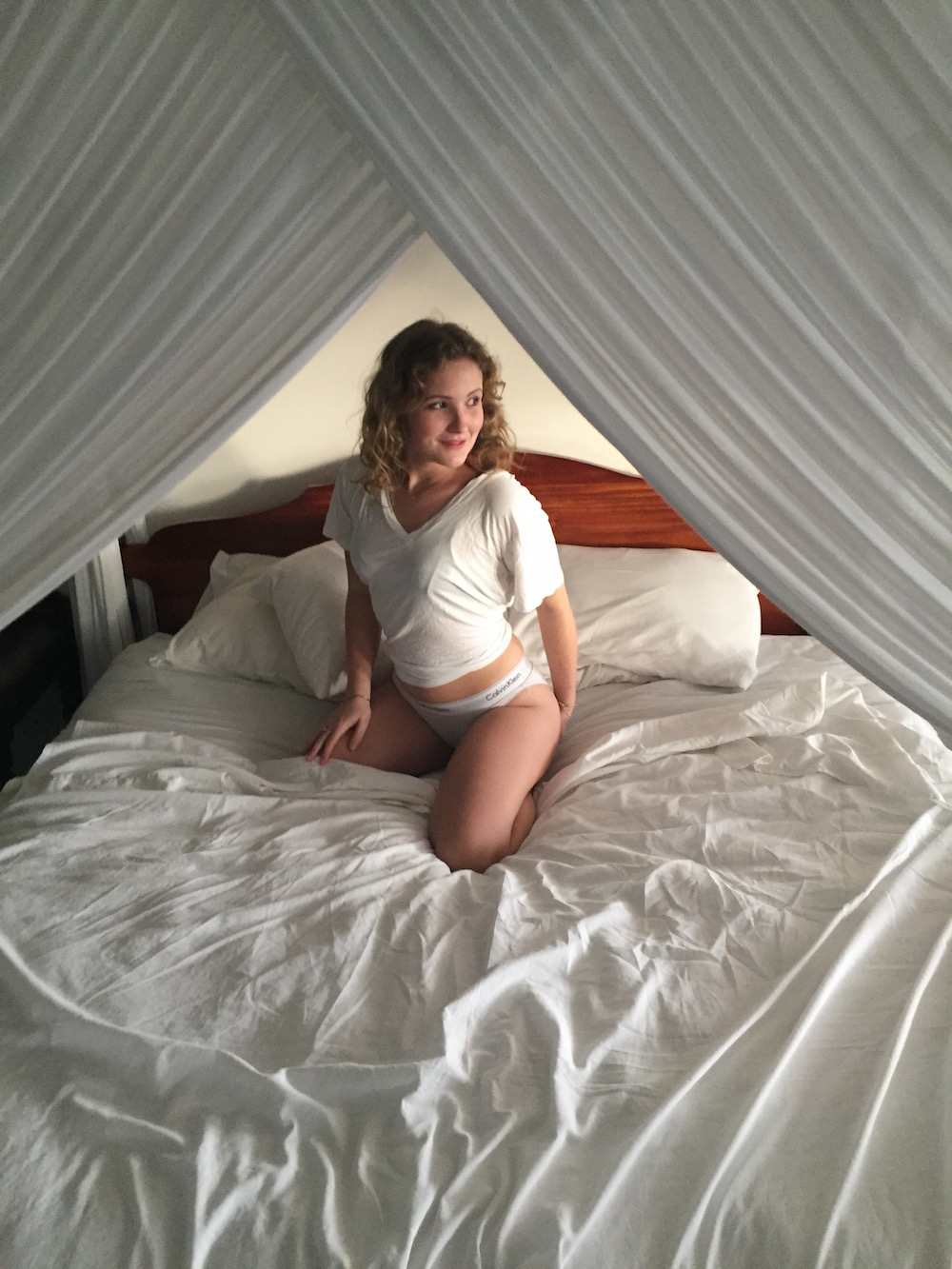 DANISH VERSION BELOW: The last day in paradise. It is very sad. And very true. Tomorrow I will be on a flight back to the Northern Hemisphere and to the cold, grey, and dark city of Copenhagen. I will have the weekend to sleep, chill and get over my jet lag. (And hopefully not sleep for 18 hours again…) and then on Monday, the second semester at university starts. What a change!
The last nine days in Puerto Rico have been better than I thought they would. Puerto Rico has definitely exceeded my expectations and is a very recommendable travel destination!
The past nine days I have….
checked into two of my new favorite hotels. The Horned Dorset in Rincon on the West Coast and The Dream Catcher in San Juan, the capital.
been excited about doing travel guides again. I will do a ton of guides for Puerto Rico.
wanted to learn Spanish. Learning a language is just soooo much work. But I should really do it!
eaten more fried food than ever before. Not good for my weight nor skin, but good for my…probably nothing, but it just tastes so good.
in connection with consuming an obscene amount of tostones (fried plantains), I have wondered if I will be able to find plantains in Copenhagen?! I know that I have never seen them there…
wanted to go back and start doing yoga again. I did a class at The Dream Catcher and it just felt so nice.
visited a pink salt lake. I've wanted to experience one for a long time, and I was so happy to see one. It was so beautiful.
dreamed about quitting everything and move here and open my own bed and breakfast. I never knew I would like it so much here.
Over and out. Time to pack, sleep and then fly back to Copenhagen.
Ps. Remember to check out my VLOG from New York City right here <3 
____________________________________
Sidste dag i paradis, og så er det ellers tilbage mod det kolde nord, det virkelig liv og hverdagen. Ikke nok med at jeg skal tilbage til kulden, vinteren og mørket, så begynder jeg endda i skole igen efter en to måneders lang eksamenperiode og ferie. Allerede andet semester på universitetet. Det bliver spændende og nok også lidt en omvæltning!
Først har jeg lige weekenden til at komme mig over jetlag, få styr på mit liv – så jeg forhåbentlig undgår at forskrække mine venner og familie igen, som jeg gjorde her…. Ups. Så skal jeg også sige farvel til min kære bror og hans kæreste. Min bror rejser nemlig en hel måned til Colombia, og hans kæreste flytter til London.
Min ferie til Puerto Rico har været endnu bedre end forventet. Jeg havde nok regnet med, at det bare ville være en varm, eksotisk ø, hvor jeg kunne nyde solen og slappe af. Det er der faktisk ikke blevet meget af. Jeg er lige så bleg, som da jeg kom. Det skyldes til dels, at jeg hader at sole mig, men også, at Puerto Rico simpelthen har haft så meget at byde på, at vi næsten har haft helt travlt.
Mine ni dage i Puerto Rico har…
fornøjet mig med ophold på et hav af hoteller. Især The Dream Catcher i San Juan og The Horned Dorset i Rincon ryger direkte på listen over absolut smukkeste hoteller nogensinde.
fornyet min motivation til at skrive rejseguides. Det var jo faktisk med den slags indhold, jeg startede min blog. Jeg røg imidlertid lidt væk fra det fokus, men nu glæder jeg mig vildt til at tippe om en masse skønne steder i Puerto Rico.
mindet mig om, at jeg altså må og skal lære spansk. Det kræver bare et stort stykke arbejde at lære et sprog, og det ved jeg både med tysk og engelsk.
jeg indtaget mere friturestegt mad end nogensinde før. Jeg har nærmest levet af fried plantains, tostones eller friturestegte madbananer, som man nok ville kalde dem på dansk. De er hverken gode for min vægt, mine lovehandles eller min kære hage, der lider stort under mit måske halv-overdrevne indtag af olie, men de smager bare såååå godt.
OG: jeg var nødt til det. For der går nok noget tid, før jeg får dem igen.
hvilket fører mig til, at jeg aldrig har set madbananer i København. Har du?
endelig givet mig mulighed for at opleve en pink saltsø. Se selv på min Instagram. Det var såååå smukt og skørt.
fået mig til at overveje, om jeg bare skal blive her og måske åbne min egen bed&breakfast. Det kunne jeg altså godt…
Det bliver det nok alligevel ikke til i denne omgang. Men det må siges at have været en af de bedre ferier og destinationer, jeg har oplevet.
PS. Fik du set min video fra New York? Det kan du lige her <3