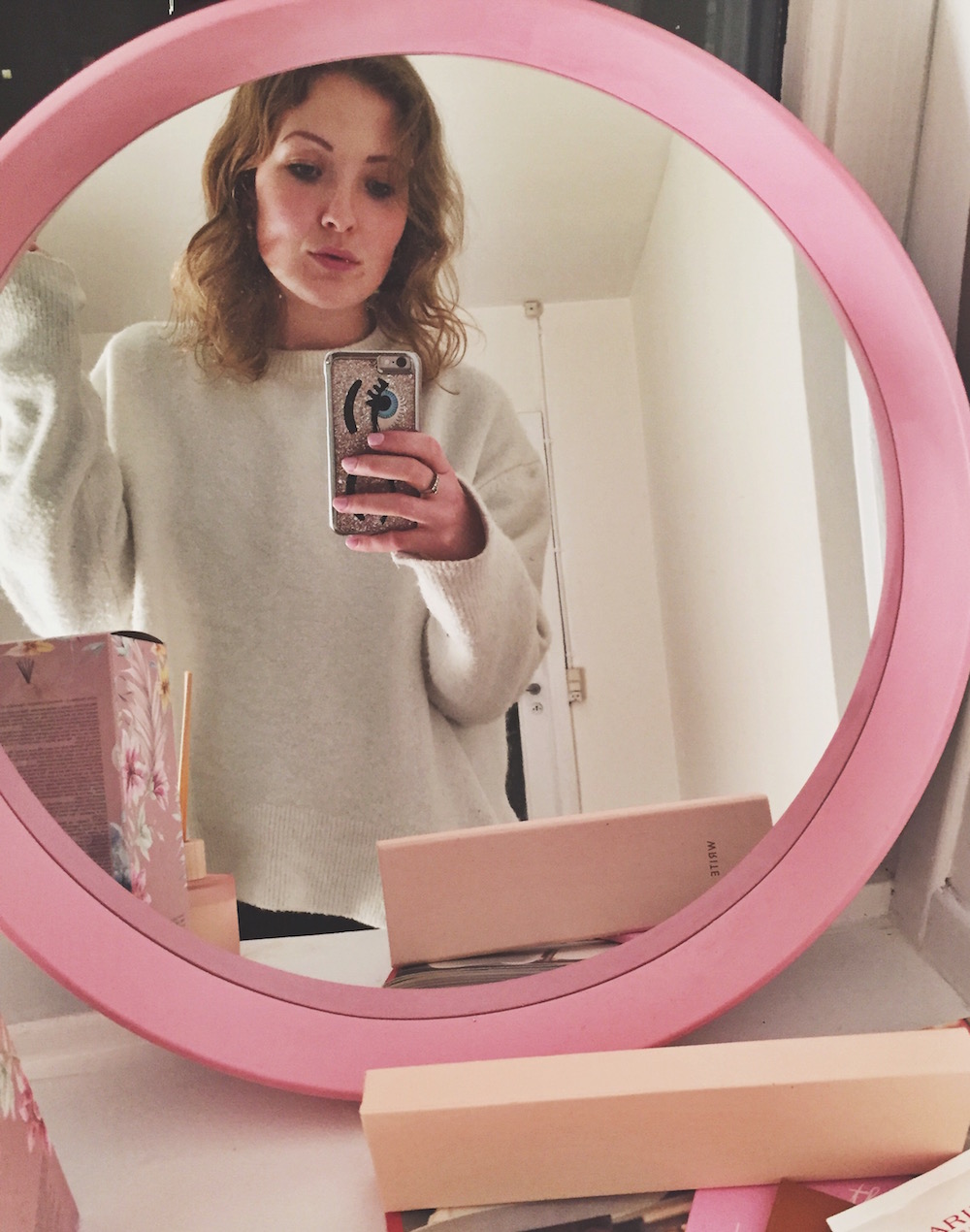 DANISH VERSION BELOW. And that is exactly what happened to me today. My day has been like a serie of unfortunate events that started with having to get up at 7 am for an 8 am class of managerial economics (my least favorite class at university and it was a miracle that I passed my exam in the same subject last month!).
Of course, I get up too late, so I rush to get ready. Looking out the window, I find out that it is snowing pretty hard outside. I decide to take the train to school instead of biking. It is freezing outside.
At the train station, I get to the escalator, get on it and without realizing what is happening, my heel slips and causes me to fall and slip several steps. I land halfway on my hip that is scratched by the escalator and the other halfway of my fall, both my bag and my head take a hard hit. I end up sitting on the escalator, pretty much in shock not really knowing how to react. Should I cry, should I yell, should I run away? A few seconds later, I look up. I realize that the station is full of people. It is rushhour after all. There is even a man standing right in front of me. Everyone saw it. Everyone heard it. But no one asks me if I am okay or even looks at me now. I get up and walk to the train and go to class.
At class, I take out my laptop to find out that it is all bend, so I can't use my USB-port in the left side any longer. It snowed all day, and it would be a lie if I said I didn't wish that I was still in Puerto Rico and not in Copenhagen falling on escalators and hurting myself and my Macbook….
The whole situation that happened at the station has given me food for thoughts. In the future, I will make sure to react if people fall or hurt themselves in front of me, that is for sure. Will you?
_____________________________________
DANSK: I dag kan i hvert fald ikke kaldes et præmieeksemplar af en onsdag. Dagen startede halvdårligt ud med en kombination af at skulle op klokken 7 med jetlag for at nå til en morgentime i erhvervsøkonomi. En dræber-kombination som fanden har opfundet. Det blev så lige forværret med en grundig omgang snefald fra morgenstunden af.
Jeg indser med søvn i øjnene og gårsdagens makeup på, at jeg altså ikke har lyst til at cykle i skole i det her vejr, for hvad nu hvis jeg falder og brækker benet på vejen? Jeg beslutter mig for at tage toget, selvom det faktisk er en omvej for mig. Når til Hovedbanen, hvor jeg tager rulletrappen ned til peronen og her sker det. Inden, jeg ved, hvad der sker, glider min skohæl på rulletrappen, og jeg falder, lang som jeg er, hele vejen ned af rulletrappen. Når lige at strejfe hoften på de skarpe riller, inden min taske med computer i og hoved tager resten af slaget. Lander til sidst med et hårdt dump. Siddende, takket være rulletrappens trin.
Jeg er lidt i adrenalin-chok og ved ikke om jeg skal grine, skrige eller græde. Jeg kan heller ikke helt finde ud af, hvor ondt det egentlig gør. Jeg kigger rundt. Det er myldretid, så der er en masse, der både har set og hørt mit stunt. Der er ingen, der siger noget til mig. Der er ikke engang nogen, der så meget som kigger mig. End ikke manden, der står lige foran, hvor jeg stadig sidder, på rulletrappen.
Lettere akavet og stadig lidt i chok, går jeg ind i toget. I skolen finder jeg ud af, at min computer også har taget sin del af styrtet. Jeg kan nu ikke bruge min USB-indgang i venstre side. Det er vist guderne, der prøver at fortælle mig, at jeg stadig burde være i Puerto Rico….
Udover en øm hofte, en (lidt for) begivenhedsrig morgen og en computer med en ordentlig bule, har jeg altså også lært en vigtig lektie i dag. I fremtiden vil jeg altid sige noget, hvis der er nogen, der falder, glider eller styrter foran mig. Vil I? Indtil det stopper med at sne, vil jeg blive inden for og tage billeder i mit nye, lyserøde, runde spejl. Er det ikke fantastisk? I vil aldrig tro mig – men det er fra Lidl. Og det kostede 59 kr….