ENGLISH: Oh, the joy of being back in Paris. We were greeted with sunshine, blue sky, not a cloud in sight and 19 degrees when we landed at the airport yesterday at 11.30 am. We took an uber straight to the hotel because my friend who used to live in Paris had confirmed that this is the only way to do it. I once took the bus, and it took me three hours to get to my hotel….
DANSK: Hvilken glæde at være tilbage i smukke, skønne Paris igen. Det gjorde så også lige tusinde gange bedre, at vi blev modtaget af høj sol, 19 grader, blå himmel og ikke en sky i sigte, da vi steg ud af flyet i går morges. Vi tog en Uber direkte til hotellet. Min gode veninde, der har boet i Paris, havde bekræftet overfor mig, at det altså er den lettest måde at gøre det på. Jeg har engang brugt knap tre timer i en bus fra lufthavnen i Paris, og det var jeg glad for at undgå denne gang.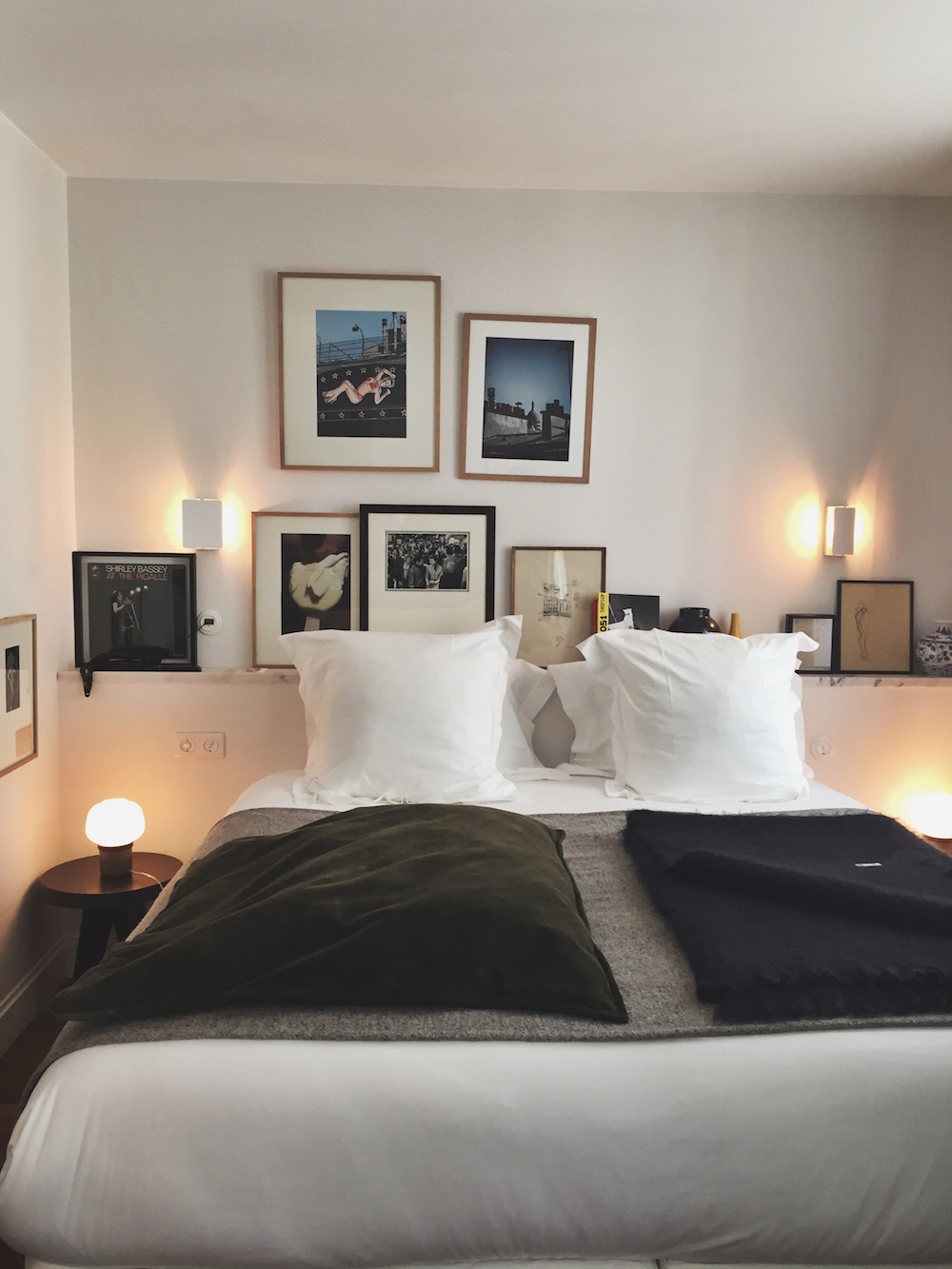 We arrived at our hotel Le Pigalle, in Pigalle and it exceeded all expectations. The staff is the nicest and it was no problem to check in early. // Vi ankom til vores hotel, Le Pigalle, beliggende i (sjovt nok) Pigalle. Hotellet var endnu federe end forventet, og hele lobbyen var fyldt med kreative, seje typer, der havde travlt med alle mulige projekter.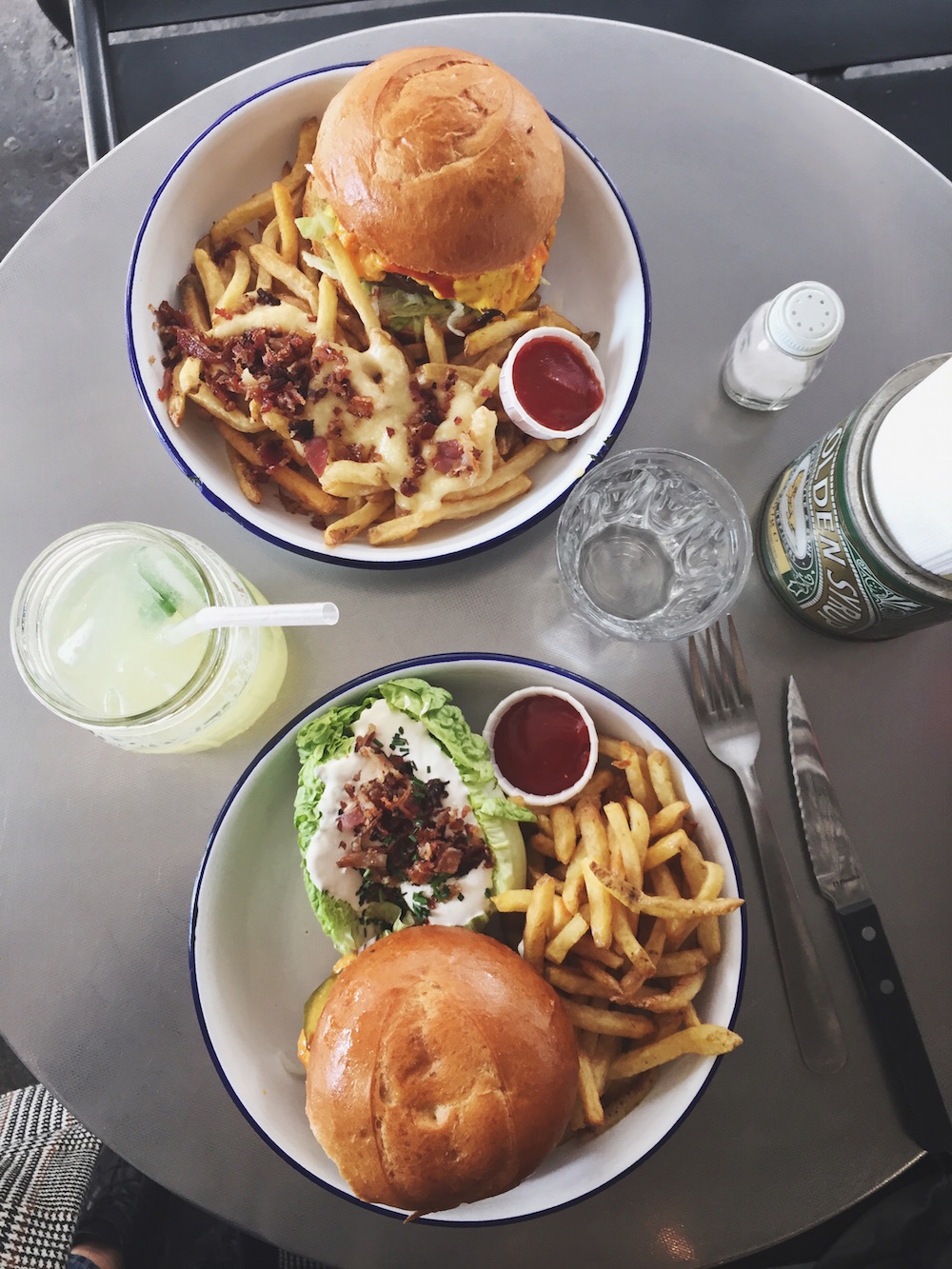 At this point we were starving, so we went food hunting and ended up at Paris New York or PNY, a burger place that I've been wanting to go to for a long time. It didn't disappoint either. Vi var nu blevet rigtig sultne og besluttede os for, at det var burger-tid. // Vi gik derfor til Paris New York eller PNY, som den også hedder, en burger-restaurant, der vist ligger to-tre steder i Paris. Jeg har længe gerne ville prøve stedet, og det skuffede bestemt heller ikke.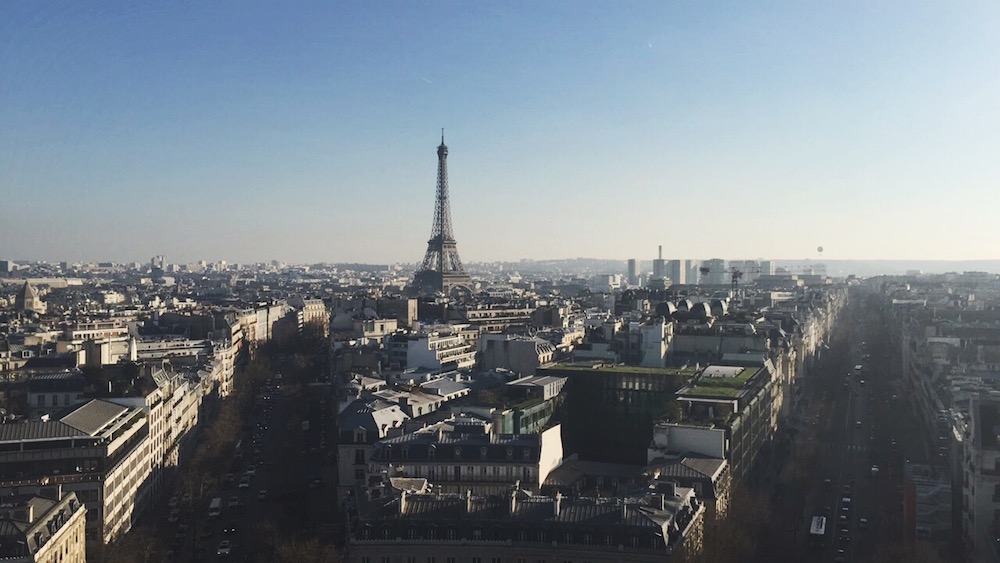 I checked Instagram and saw my friend from Berlin's Insta-story. I then found out that she was in Paris too. What a coincidence. I wrote her and we planned to meet half an hour later at Arc de Triomphe. We walked the 20 floors up, enjoyed the view and enjoyed the sunshine. How lucky and crazy that she was in Paris that exact day as me. Unfortunately, only for a short layover before continuing to Tokyo. After a glass of wine, we kissed goodbye Parisian style and headed back to our hotel to change clothes. // Efter en lækker burger, alt for mange pomfritter og en god cappuccino, nød jeg solen og tjekkede Instagram. Her så jeg, at min gode veninde fra Berlin havde lagt en video op fra Paris. Jeg skyndte mig at ringe til hende for at finde ud af, at hun også var i byen. Godt nok kun én dag, for senere skulle hun med et fly mod Tokyo. Vi aftalte at mødes ved Triumfbuen, hvilket passede perfekt, for det var faktisk et sted, jeg ikke før har oplevet. Vi gik 20 etager op og nød udsigten og solen og catchede op på hinandens liv.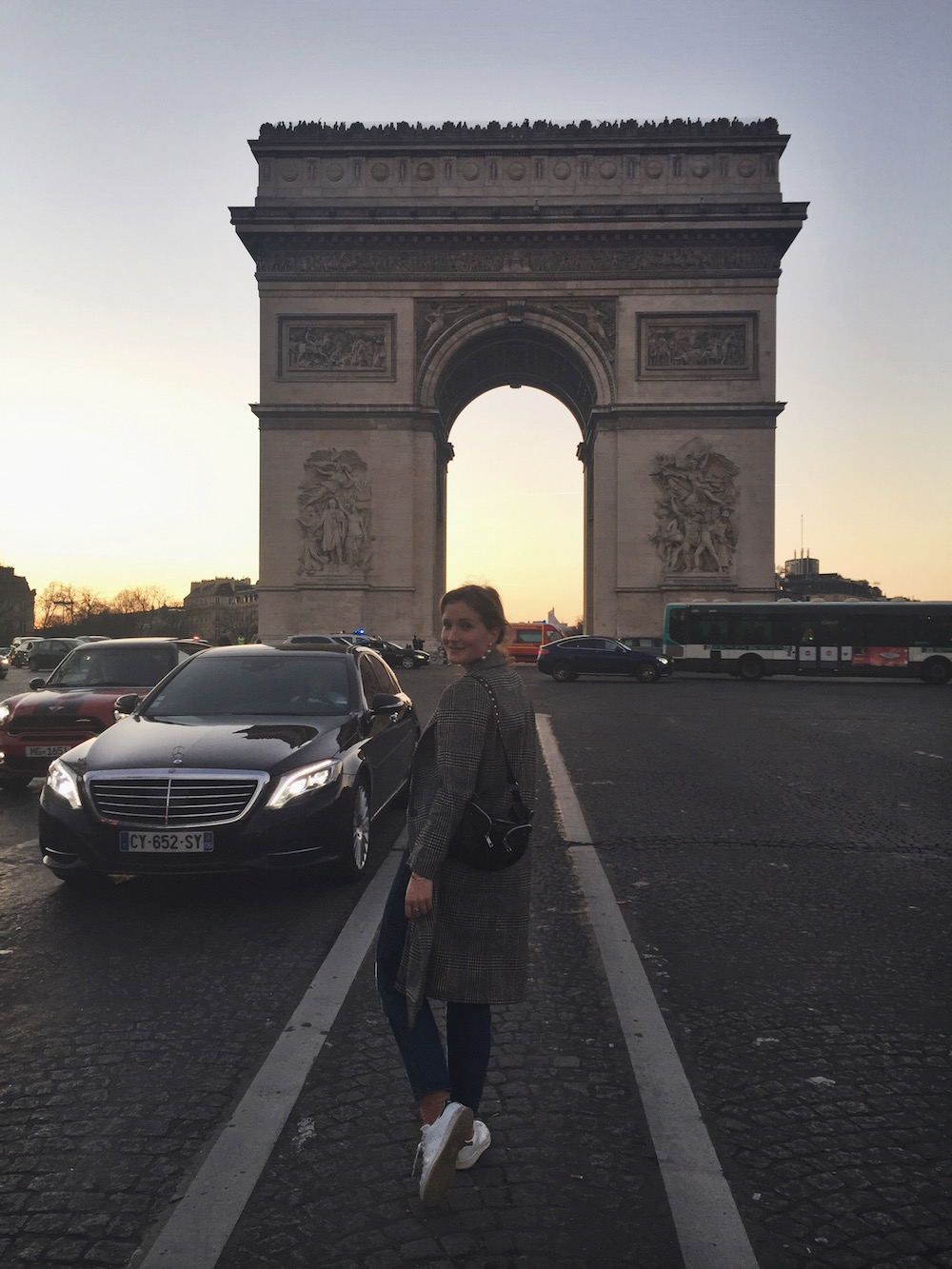 The night was spent meeting up with some of our Parisian friends for a few drinks in Pigalle, which is definitely my favorite area in Paris. At 12, I couldn't stay awake anymore after an early morning flight and lots of walking. Luckily, I still have four days left to explore more of Paris. <3 // Efter et glas vin på en parisisk fortovscafé, kyssede vi farvel parisian style. Min kæreste og jeg smuttede så videre for at mødes med nogle venner, der bor i Paris. Vi drak lækre cocktails og nød, at det stadig var vamt nok til at være udenfor. Det var som en dansk sommeraften. Paris, du skuffer ikke, og jeg er så glad for, at vi har fire dage mere i byen <3