ENGLISH: Status update in numbers: croissants consumed at this point: way too little. Cups of coffee consumed at Parisian corner cafés: also way too little. New words that I have learned in French: definitely too few. The conclusion to this must be that one day, I will have to move to Paris. Luckily, my boyfriend agrees. Paris is just great. We continued our second day where we left off with the first days. Being classic tourists, walking 14 kilometers and enjoying life. Here is what we did on the second day in Paris:
READ ALSO: My first day in Paris
DANSK: status på min tur til Paris er, at jeg indtil videre slet ikke har fået indtaget nok croissanter, kaffe på parisiske fortovscaféer eller lært nok fransk. Det må unægteligt betyde, at jeg igen slet ikke har fået nok af byen og må tilbage snarest. Min kæreste og jeg er endda enige om, at vi godt kunne forestille os at bo i Paris en dag. På vores anden dag i Paris fortsatte vi med at være gode turister og gik 14 kilometer.
LÆS OGSÅ: Min første dag i Paris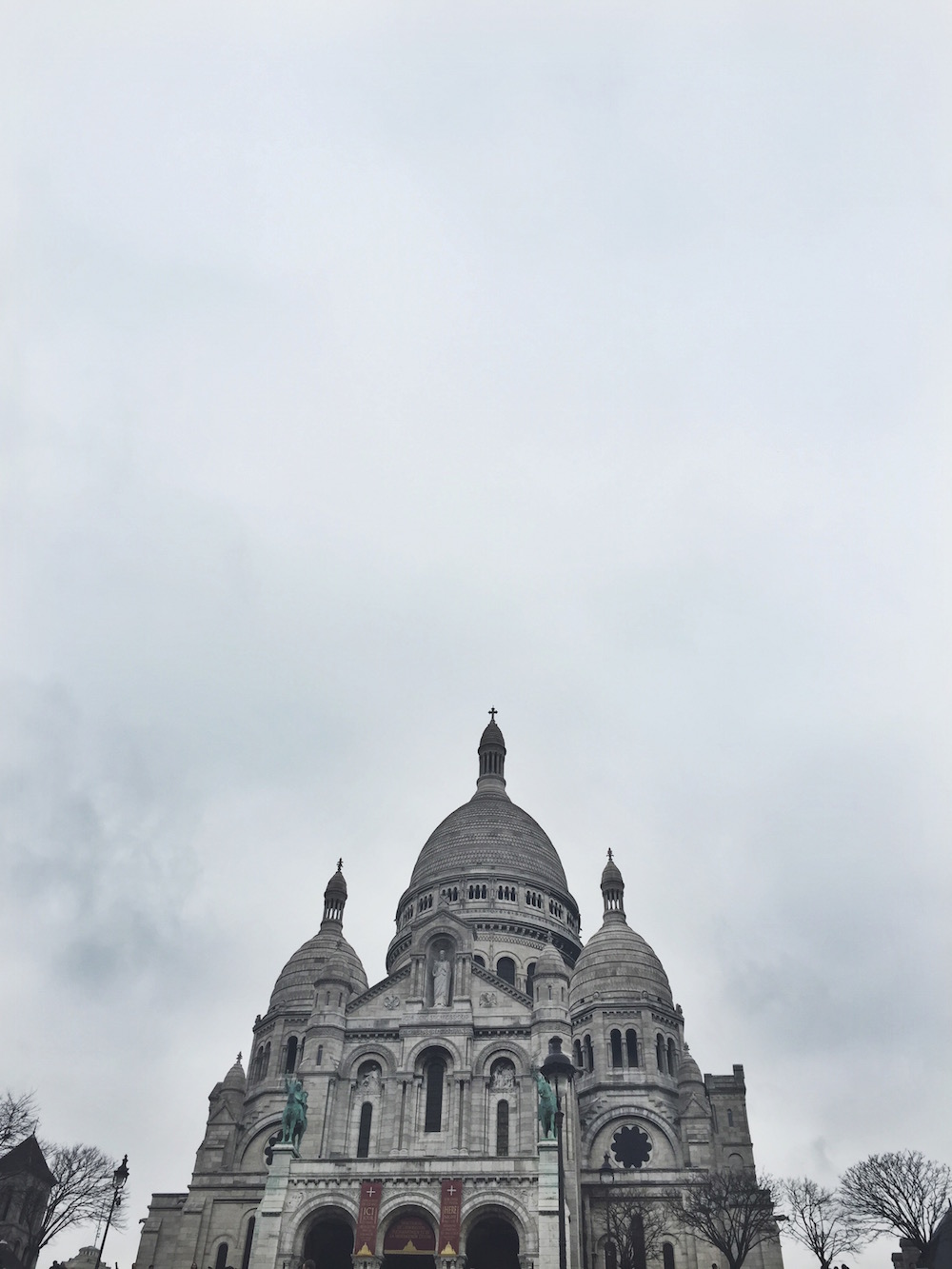 Le Pigalle, the hotel we are staying at is located in a 10 minute walking distance from my all time favorite, Sacre Cæur. // Vores dejlige hotel ligger tæt ved min yndlingsturistattraktion i Paris, Sacre Cæur. Det er lidt blevet en regel, at jeg skal forbi den smukke kirke, når jeg er i Paris.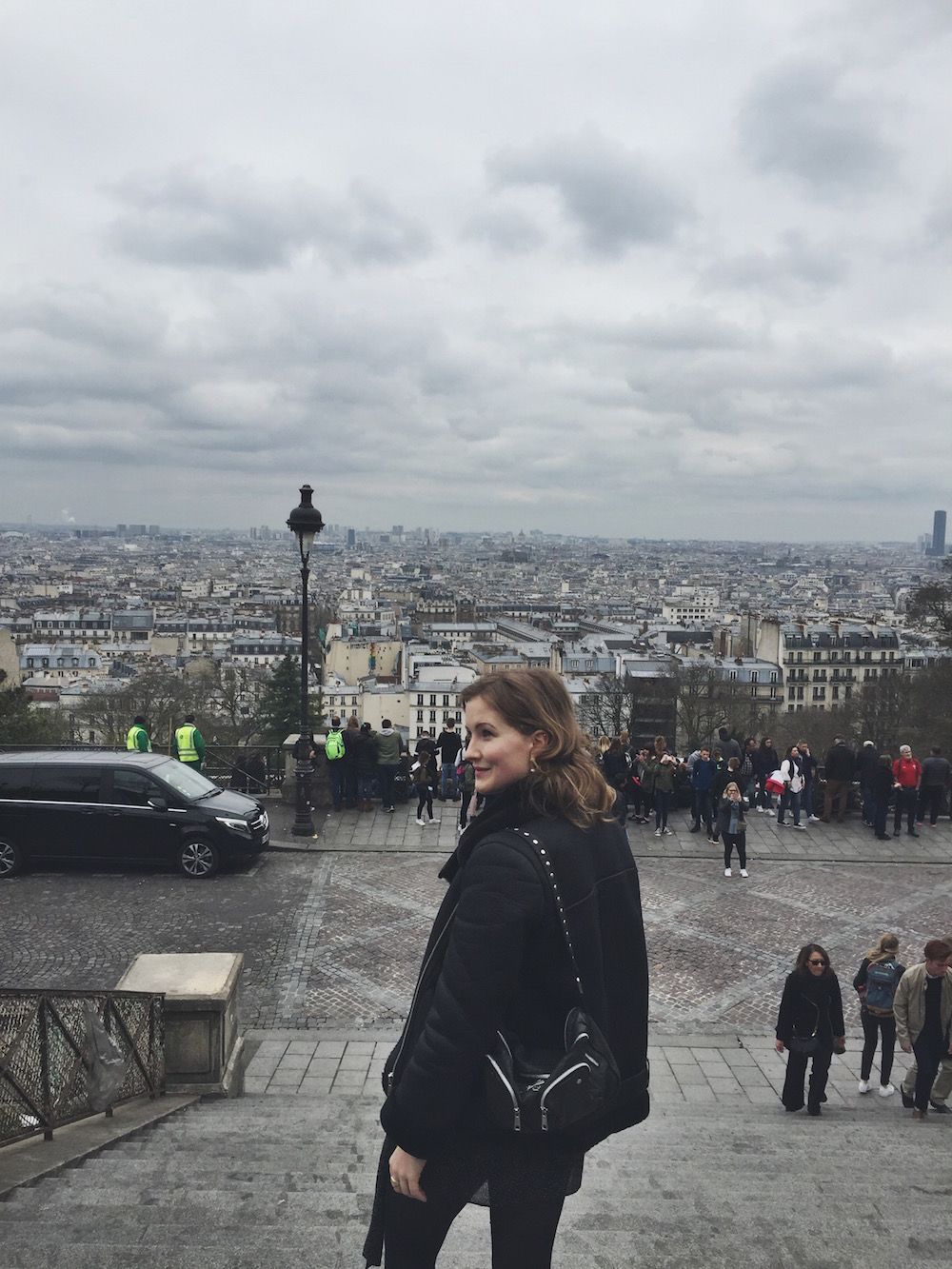 The weather was nice, so we decided to get croissants and coffee and walk up the hill to Sacre Cæur, enjoy the view and having breakfast picnic-style. // Vejret var dejligt, så i stedet for at spise morgenmad på en café, besluttede vi os for at købe kaffe, croissanter og andet godt fra den parisiske nabo-bager og tage det med op til Sacre Cæur. Dem nød vi så sammen med den smukke udsigt over Paris.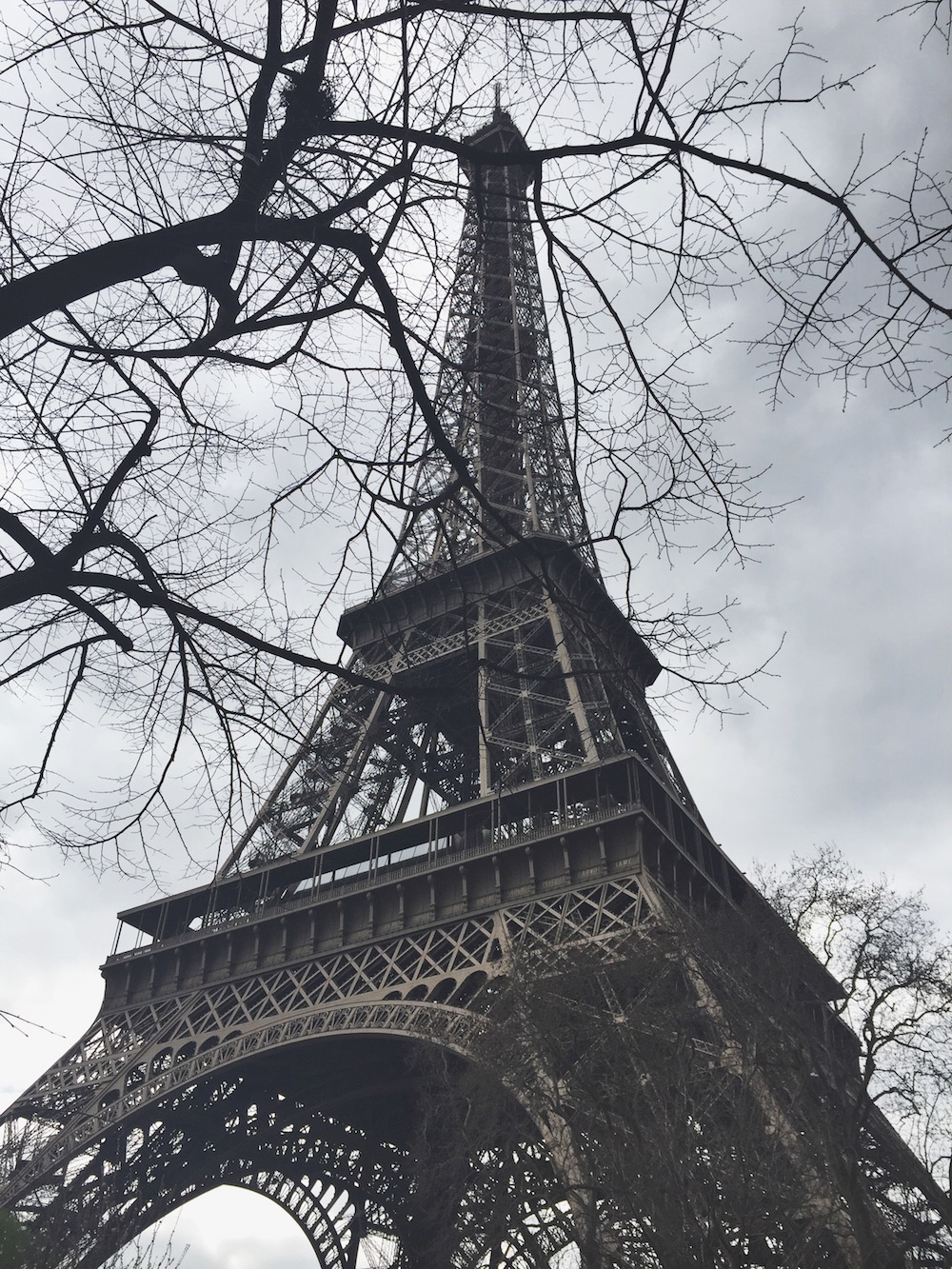 After coffee and croissants we jumped on a metro to see the Eiffel Tower. This is also a must when in Paris. // Herefter hoppede vi på en metro mod Eiffeltårnet. Det er nemlig også et must at se Eiffeltårnet, når man er i Paris.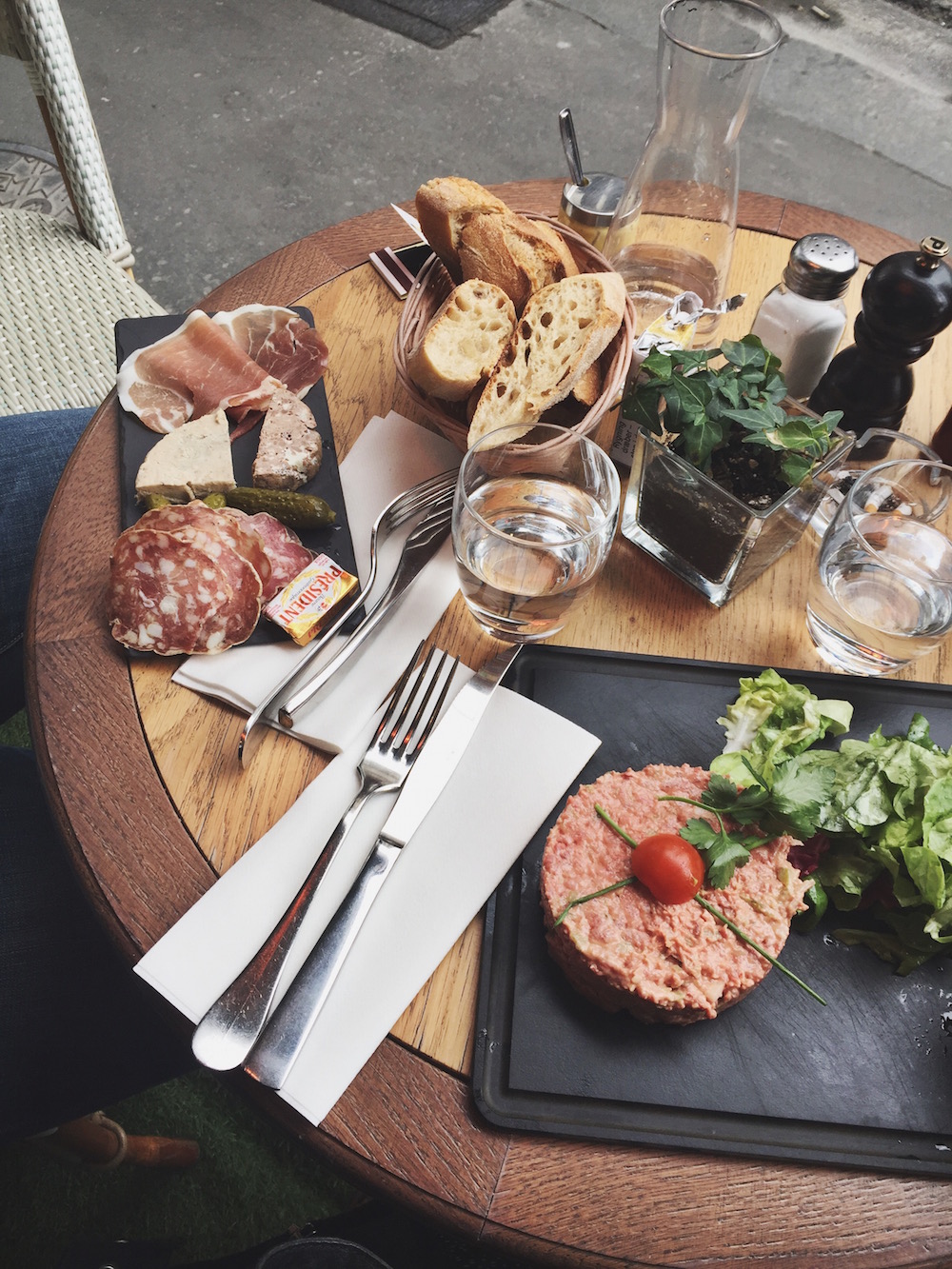 Time for lunch, and this kind of lunch is also a must when in Paris. Of course enjoyed on a narrow side street with lots of people passing by. // Her havde vi allerede tilbagelagt en masse kilometer, så det var tid til et hvil og frokost a la parisian style. Steak Tartare og charcuterie.
Window shopping at the luxury street Rue Saint Honore. A short stop for coffee at Kitsune and spring greeted us at the park at Palais Royal. Aren't these magnolias so beautiful? // Efter frokost gik vi langs Rue Saint Honore. Det blev godt nok kun til window-shopping, for pengepungen skal være lavet af noget andet end muldvarpeskind for at være med til shopping her. Ved Palais Royal drak vi kaffe hos Café Kitsuné og nød foråret.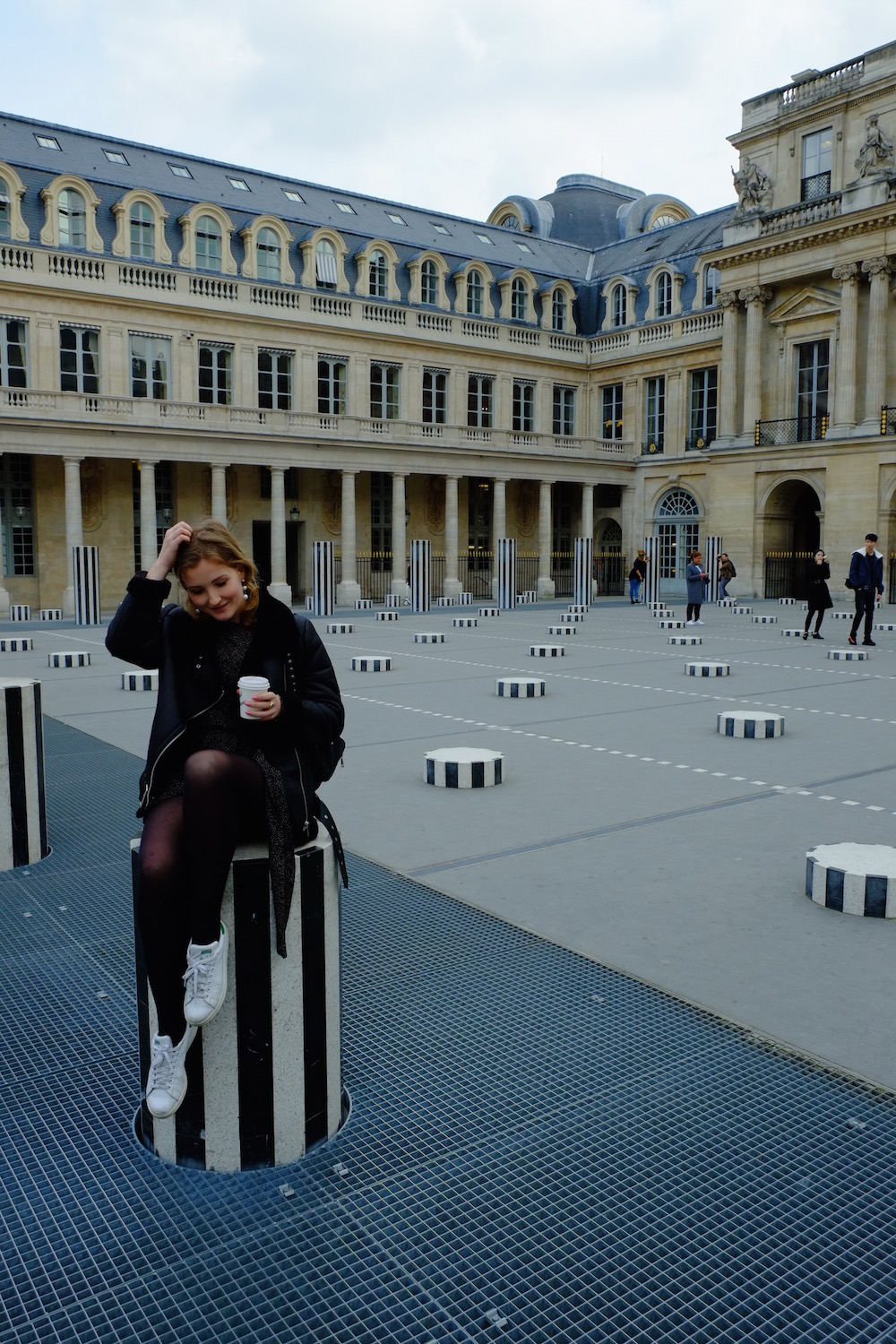 In the other end of the park, these striped columns are to be found. Of course, I needed a picture in front of them #guiltyblogger. // Her fandt vi også de over-instagrammede stribede søjler. Endnu et billede var på sin plads!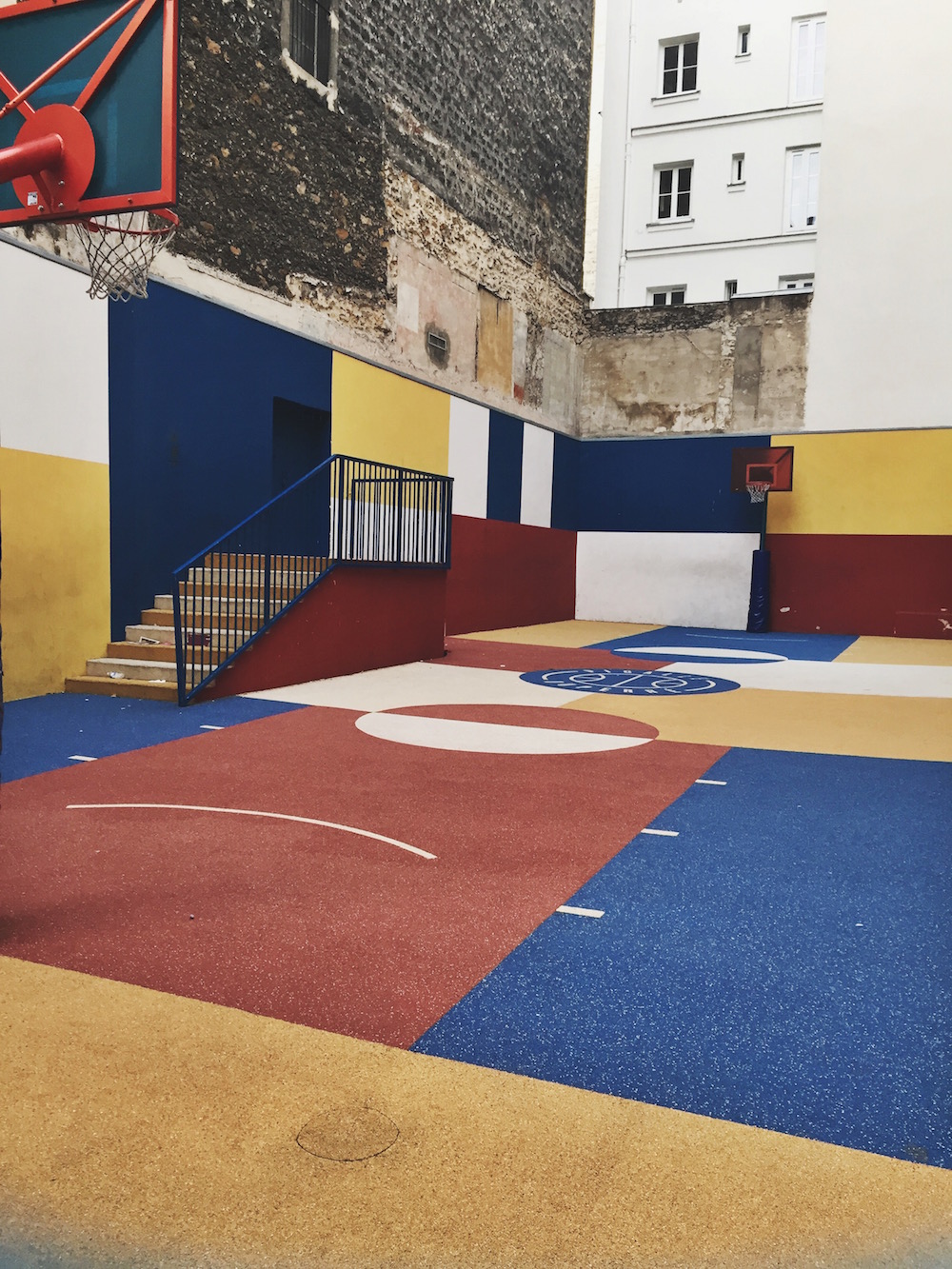 Back in Pigalle we found this cool basketball court // Tilbage i Pigalle fandt vi denne seje basketballbane.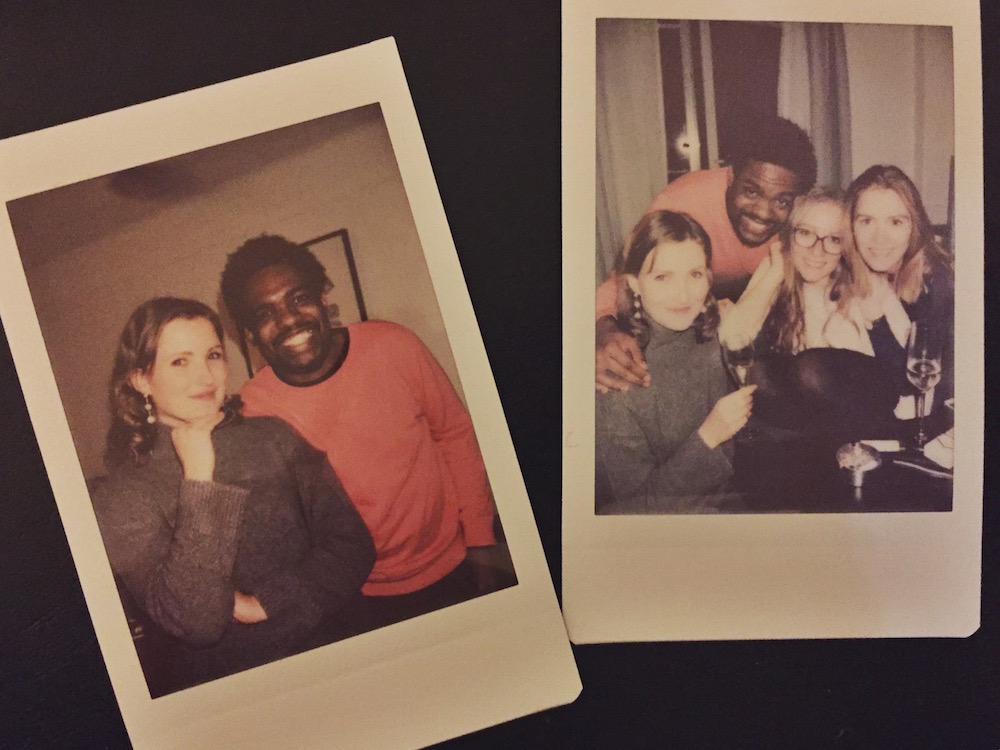 We spent the night with Parisian friends and a little too much saussison and wine. Good times <3 // Aftenen brugte vi med franske venner og lidt for meget vin <3
Are you already following me on Facebook and Instagram for more updates? <3