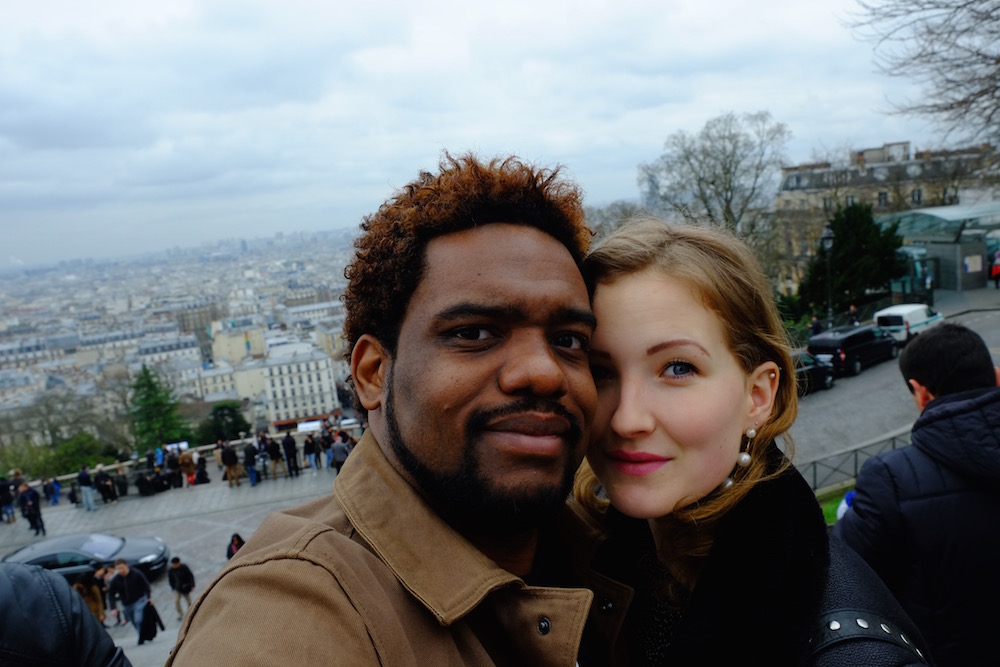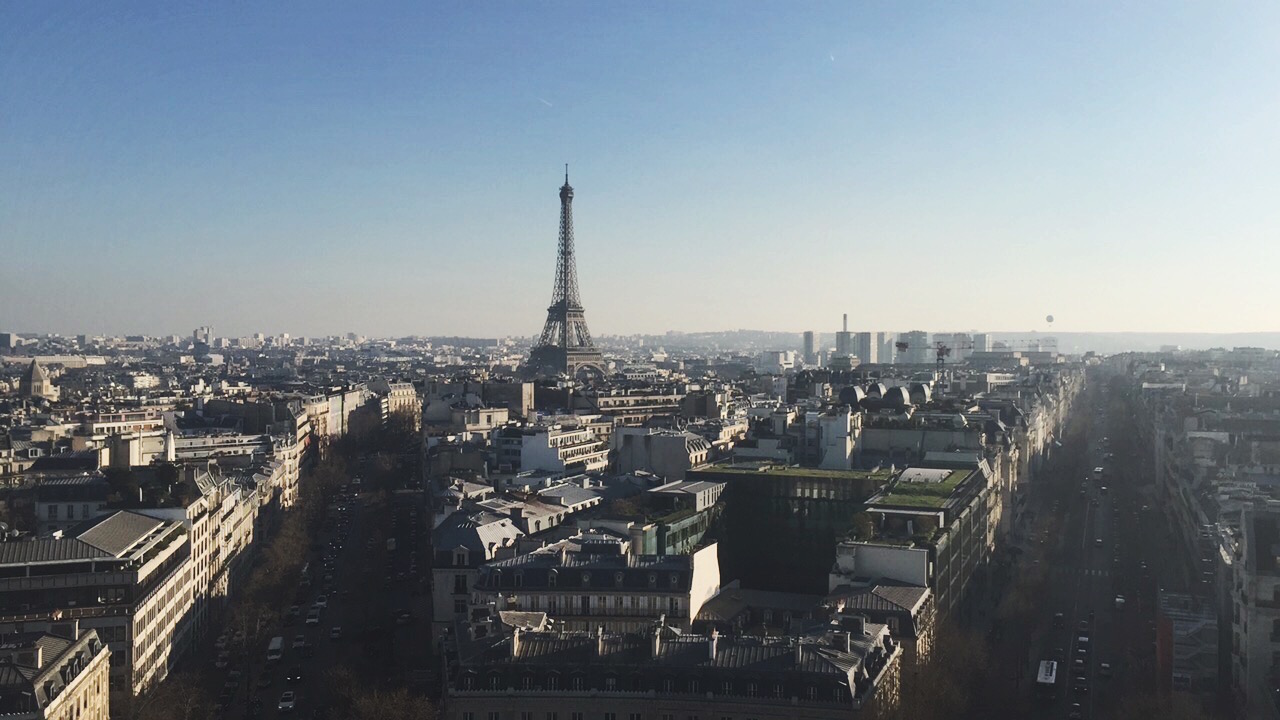 ENGLISH: Saturday in Paris. We woke up very late as we had a late night on Friday with our french friends and a little too much champagne. When in Paris, I guess 😉 The day started off with my boyfriend getting me pain killers. Good thing that Paris is packed with pharmacies on every street.
We then took a long walk around Paris. There is just something about this city that makes you walk so far because everything is so beautiful that you don't even notice how far you are walking. We went window shopping in Galleries Lafayette, did some more pharmacy shopping for my friends in Copenhagen who have requested specific French face creams and makeup remover.
At night time, we had an amazing dinner at Les Apotrês de Pigalle, which I can really recommend. We retired to the hotel room and watched the two last episodes of Sex and the City – an American girl in Paris part 1 & 2. Some of my very favorite Sex and the City episodes <3
______________________
DANSK: Lørdag i Paris var vores dovne-dag. Vi blev enige om, at når vi har knap fem dage i byen, var det okay med én dag, der var mindre aktiv, især når vi havde formået at gå omkring 14 kilometer om dagen de to forrige dage. Vi endte dog alligevel med at gå over 10.000 trin, haha. Der er bare noget ved Paris, hvor alle gader er så smukke der gør, at man pludselig glemmer, hvor meget man går.
Jeg vågnede op med et tungt hoved fra aftenen før. Vi havde nemlig drukket lidt for meget champagne med vores franske venner. Min kæreste blev derfor sendt på apoteket for at hente hovedpinepiller. Jeg får tømmermænd af to glas champagne, hvilket unægteligt betyder, at jeg sjældent drikker.
Vi slentrede en tur til Galeries Lafayette og kiggede på asiatiske turister, der går amok i alle de dyre butikker. Det er næsten helt fascinerende at iagtage. Vi spiste (eller jeg gjorde!) crepe med nutella og banan. Det må man godt i Paris. Vi gik tilbage til hotellet og tog en lur, inden det var tid til at finde noget aftensmad. Den blev så indtaget i Pigalle på en skøn restaurant, Les Apotres, hvor vi fik charcuterie og buratta. To af mine yndlings-retter, så jeg var tilfreds.
Godt trætte, vendte vi tilbage til hotellet, hvor vi hyggede hele aftenen. Jeg fik overtalt min kæreste til at se de to sidste afsnit af Sex and the City med mig. Det er nemlig de to, An American Girl in Paris Part Une & Part Deux, hvor Carrie flytter til Paris og har de skønneste outfits bo. De er bare fantastiske, selvom jeg sikkert har set dem mere end hvad godt er. <3