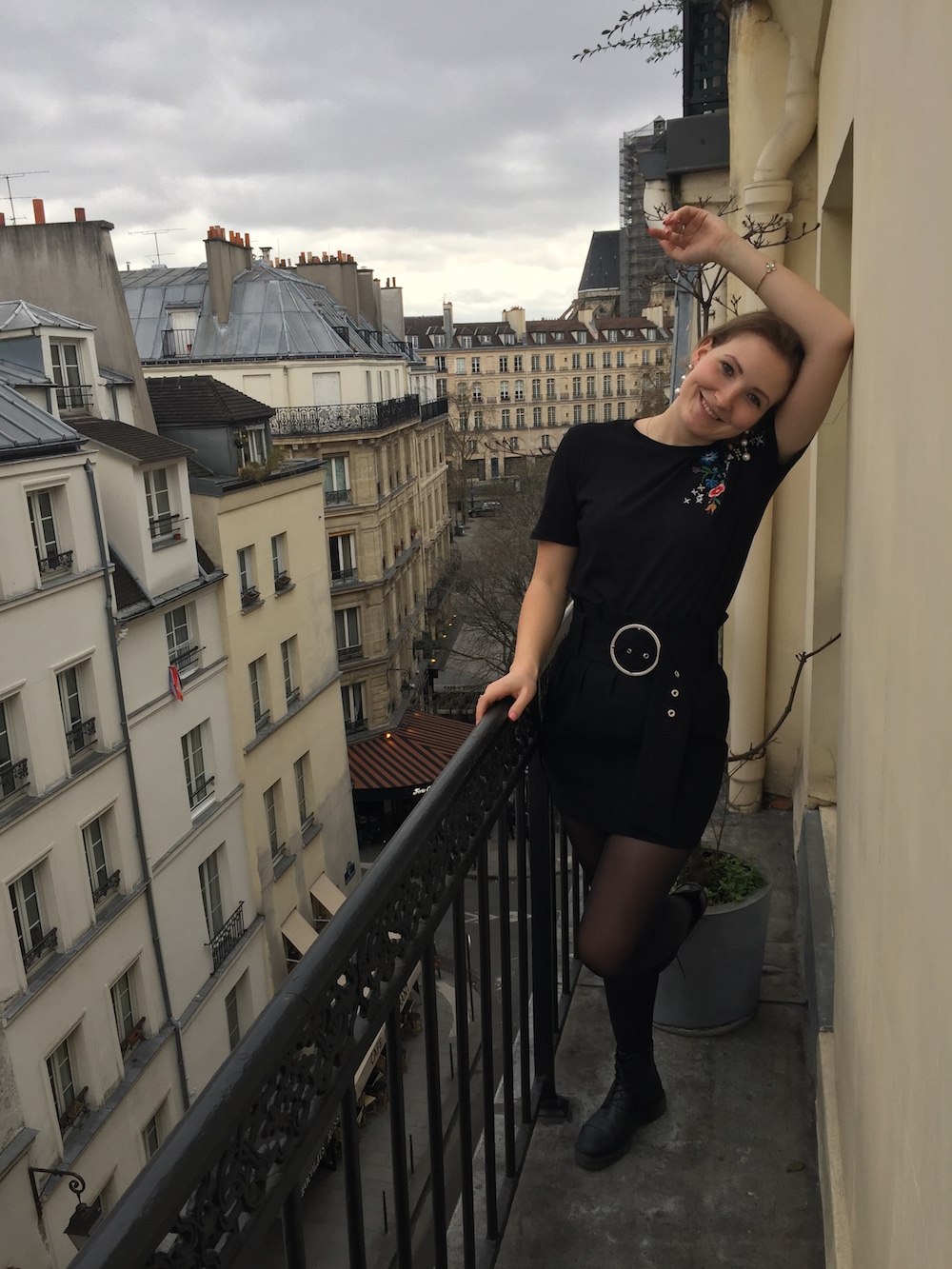 ENGLISH: On the fourth day in paris, we started off with a drive from Pigalle to Marais. We were changing hotels from Le Pigalle to Hotel Bourg Tibourg, to also experience two days in another great Parisian neighborhood. Hotel Bourg Tibourg is the little sister of Hotel Costes, the it hotel of Paris. I stayed at Hotel Costes last time I was in Paris, so staying at Hotel Bourg Tibourg this time brought back a lot of memories.
___________________________
DANSK: På fjerde-dagen i Paris, startede vi med en køretur fra Pigalle til Marais. Vi skulle nemlig skifte hotel til Hotel Bourg Tibourg, for også at have en overnatning i et andet kvarter i Paris. Det synes jeg er perfekt, for så får man mulighed for at opleve endnu mere. Hotel Bourg Tibourg er lillesøsteren til det famøse Hotel Costes, hvor blandt andet the Kardashians ofte er at finde, når de besøger Paris. Jeg boede på Hotel Costes sidst jeg var i Paris, og Hotel Bourg Tibourg er indrettet i samme stil, så det bragte mange gode minder tilbage.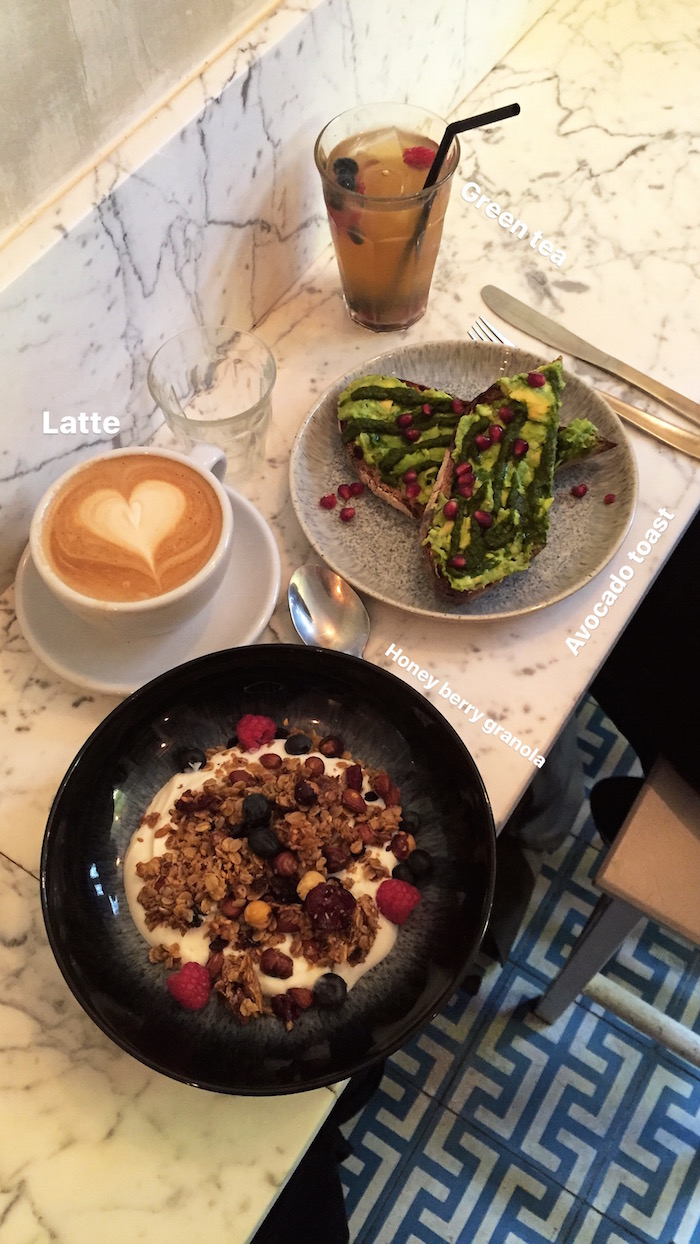 We checked in, dropped off our bags and walked over to Ob-La-Di to have brunch. That didn't disappoint. We had granola, coffee, green tea and avocado on toast. It doesn't get better! // Vi checkede ind på hotellet, efterlod vores baggage og smuttede over til Ob-La-Di, en famøs brunch-café. Vi var heldige og ventede "kun" i 20 minutter for at få granola, avocado og kaffe 😉 Det var det hele værd.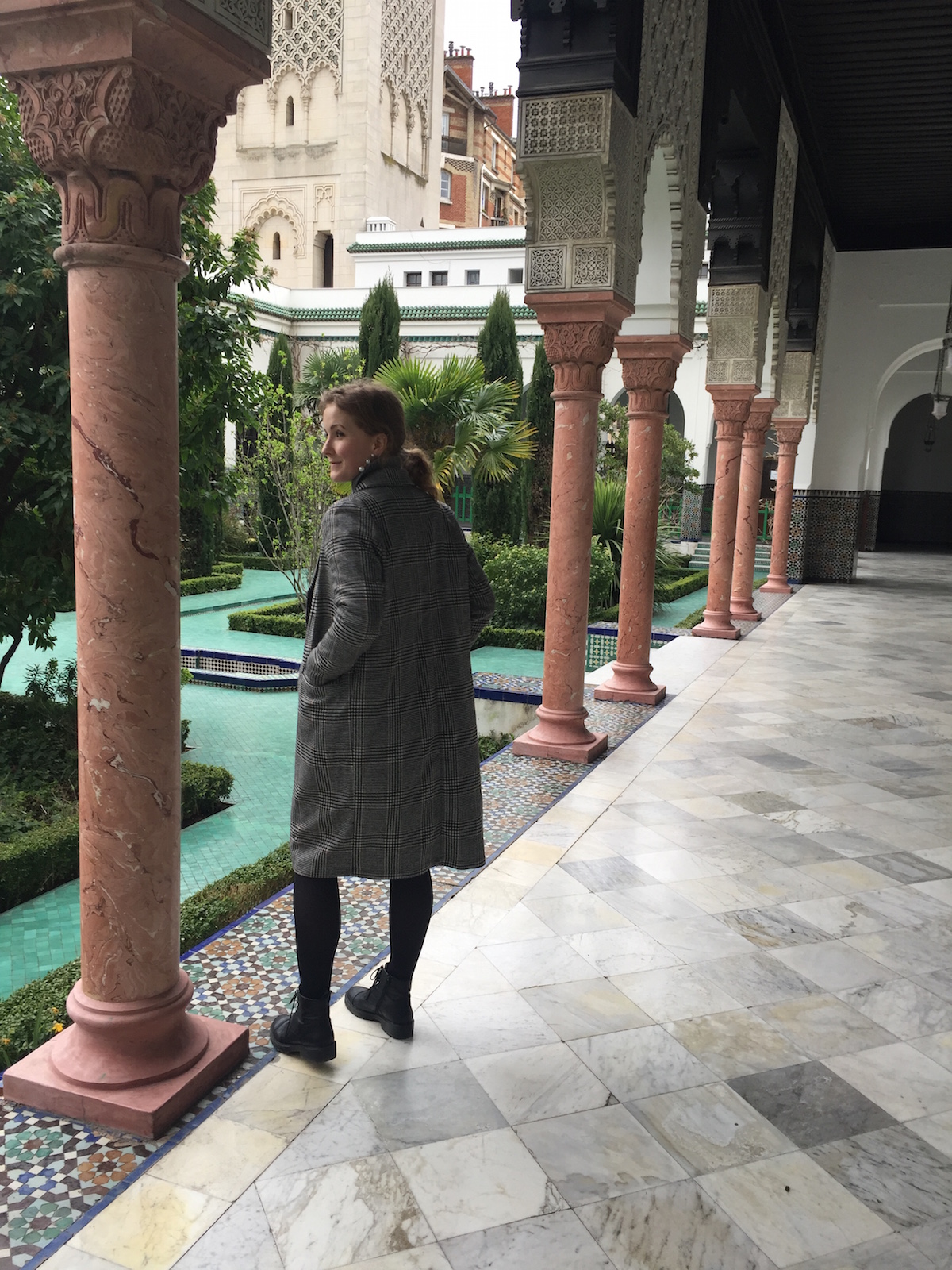 I had the Grand Mosque of Paris on my to-do-list but didn't know if we would have time to go there. I found out that it was only a 25-minute walk to see it, so we decided to go for it. It was very beautiful and I can recommend to check it out, when you are in Paris. // Jeg havde en tur til Paris' Grand Mosque på min to-do-liste, men jeg var ikke sikker på, om vi ville nå det. Min veninde havde desuden sagt, at den lå lidt langt væk. Jeg fandt ud af, at den faktisk kun lå 25 minutters gågang fra vores hotel. Vi gik derfor dertil og krydsede endda Nortre Dame på vejen. Det var meget smukt.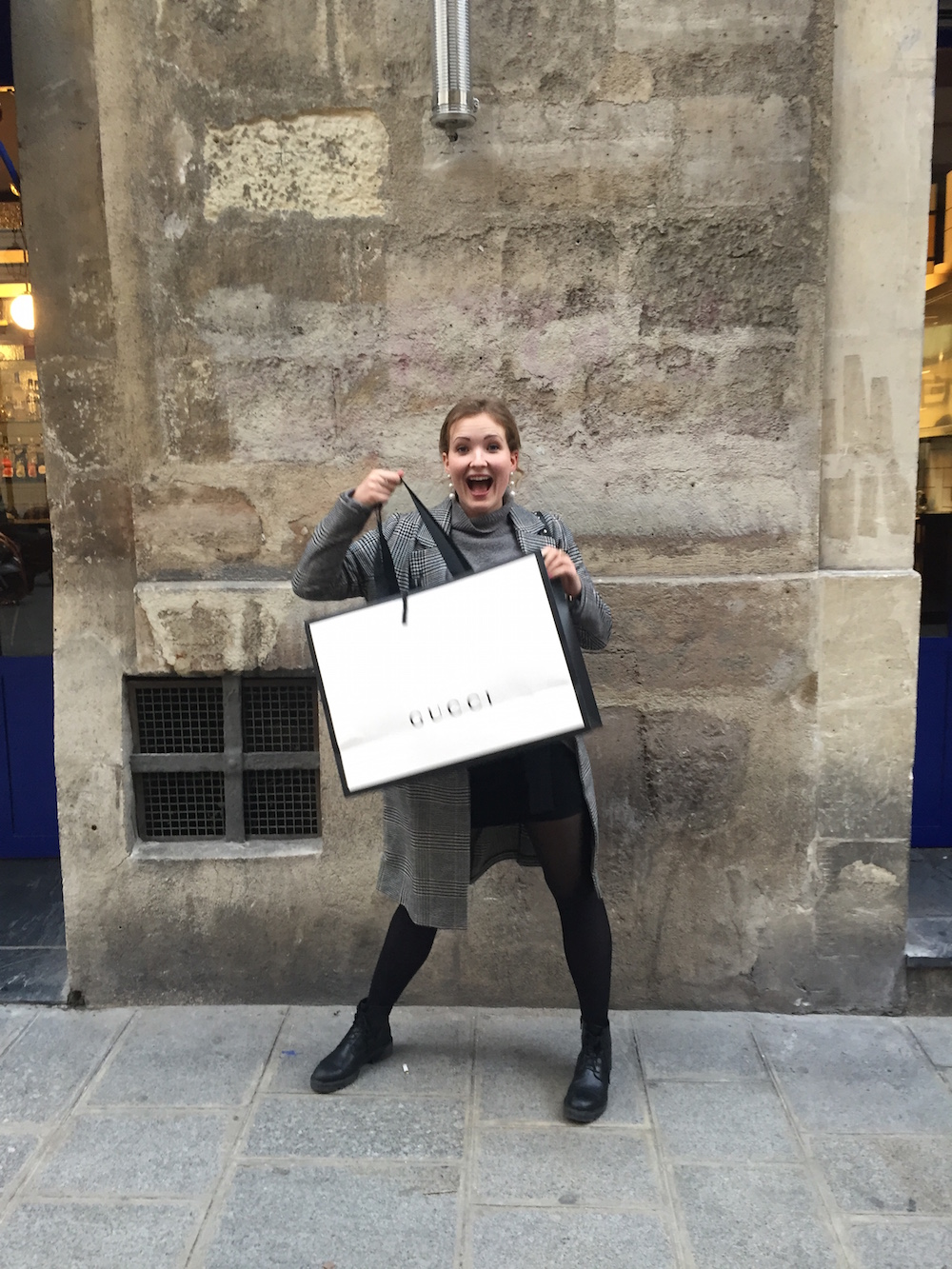 Back in Marais, I did something quite crazy. If you follow me on Instagram, you might know what I am talking about. I can say so much that it involves a visit to the Gucci store…. I will share more details later 😉 // Tilbage i Marais, skete der noget ret vildt. Hvis I følger med på Instagram, ved I nok, hvad jeg taler om. Det indebærer i hvert fald et besøg i Gucci…. Og jeg skal nok fortælle meget mere herom 😉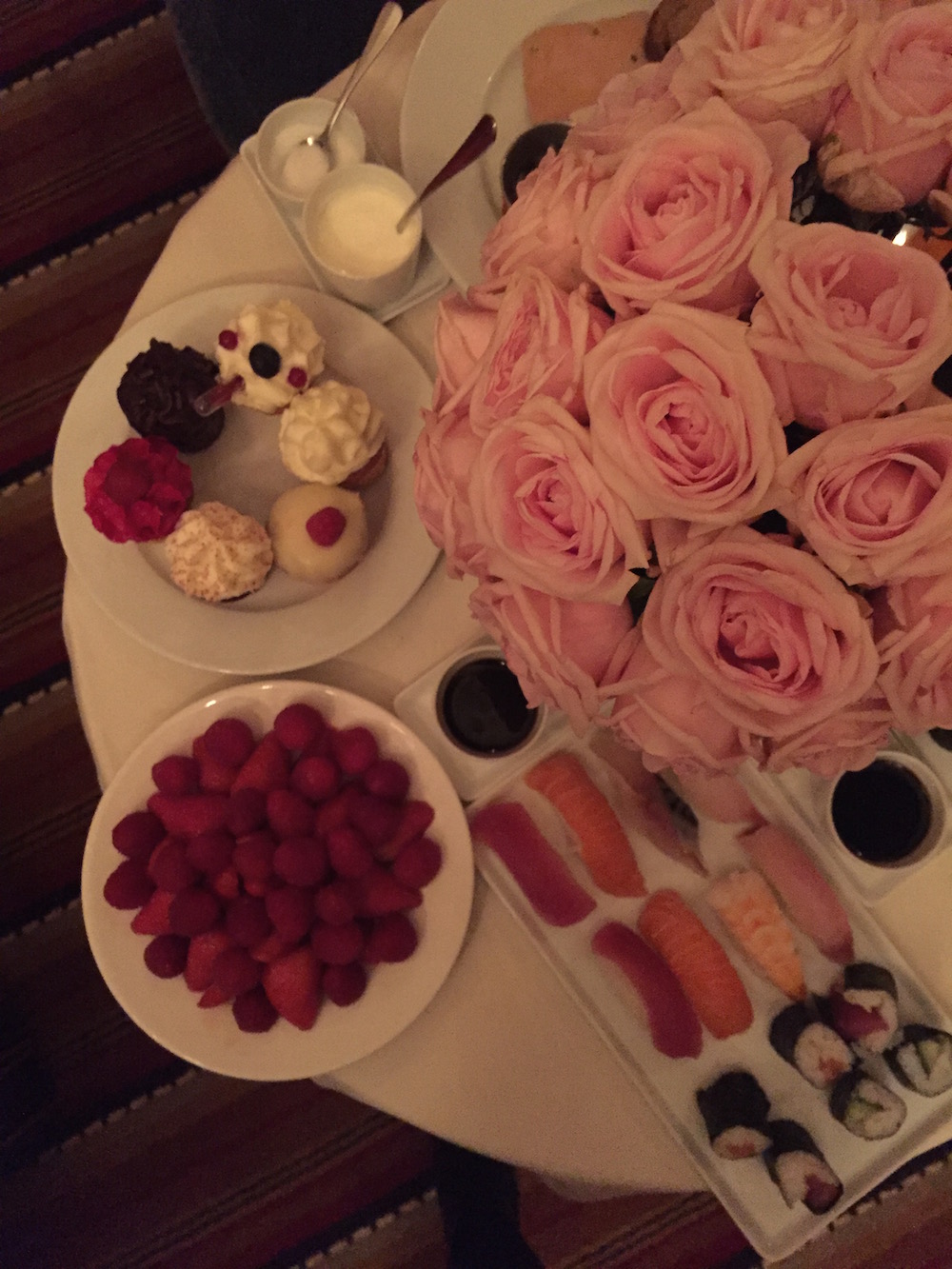 We celebrated with champagne, first in the Gucci store and then back at the hotel. Then, I was told to go to the bar and restaurant in the basement of the hotel. When I entered, this awaited me. A pink themed surprise dinner from my boyfriend. How lucky am I? There were pink roses, berries, sushi, salmon, and cupcakes <3 // Vi fejrede mit køb med champagne, først i Gucci-butikken, siden på hotellet. Jeg fik at vide, at jeg skulle gå ned i hotellets fine kælder. Her blev jeg mødt med ovenstående. En overraskelses-middag i pink tema arrangeret af min dejlige kæreste. Der var bær, sushi, laks, lyserøde roser og lyserøde cupcakes. Så fint og jeg følte mig så heldig.